My little town is wonderful. As are all the towns around it. Since moving here, I've been exploring every nook and cranny and loving it.

A shared flight at Verboten Brewing in Loveland.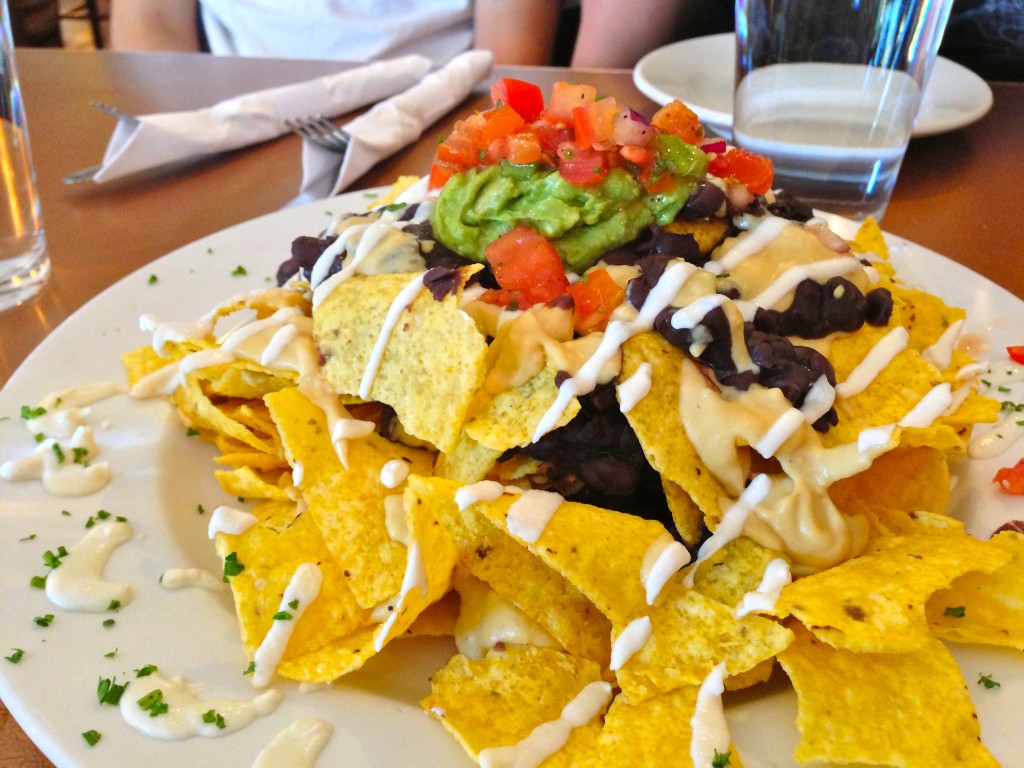 Vegan nachos with cashew cheese at Tasty Harmony in Fort Collins.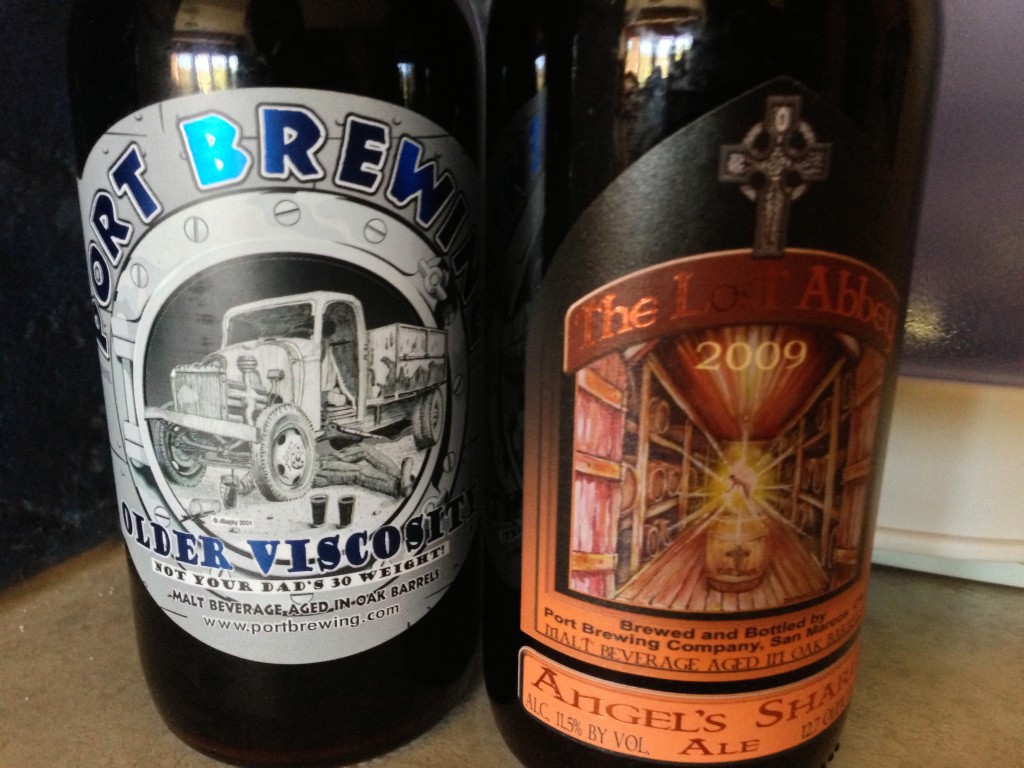 I found this 2009 (!!!!) Angel's Share in the local liquor store, just chillin' there, waiting for someone to realize its worth. That baby went straight to the cellar after the moths fluttered out of my wallet.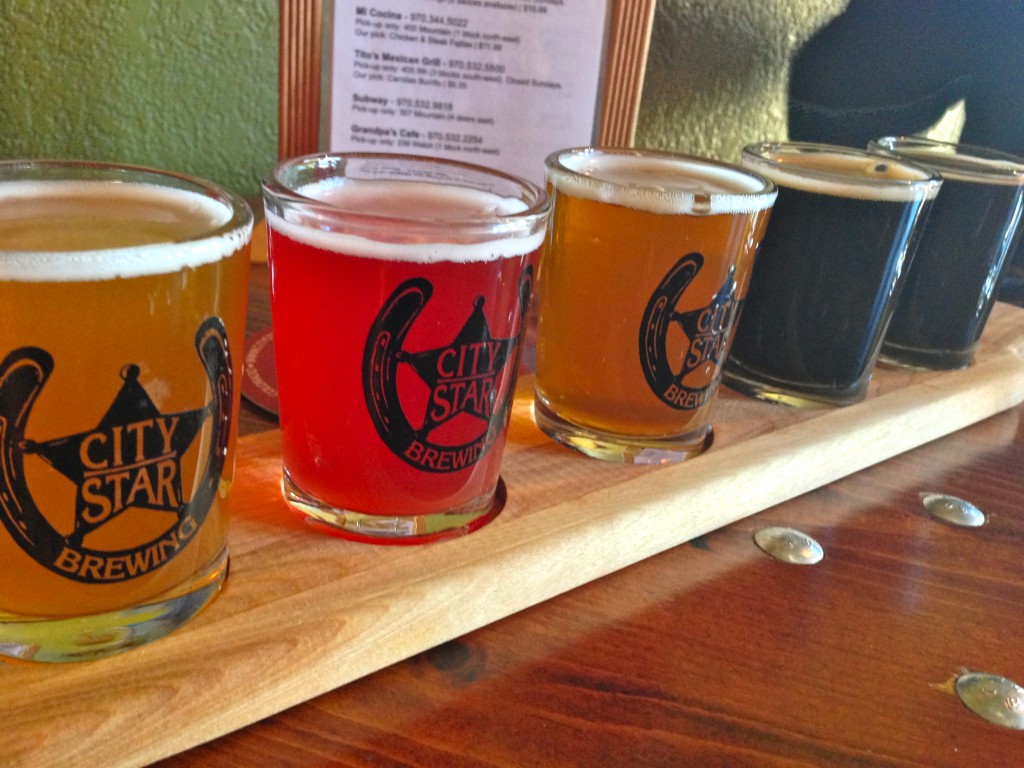 A flight at City Star Brewing in Berthoud.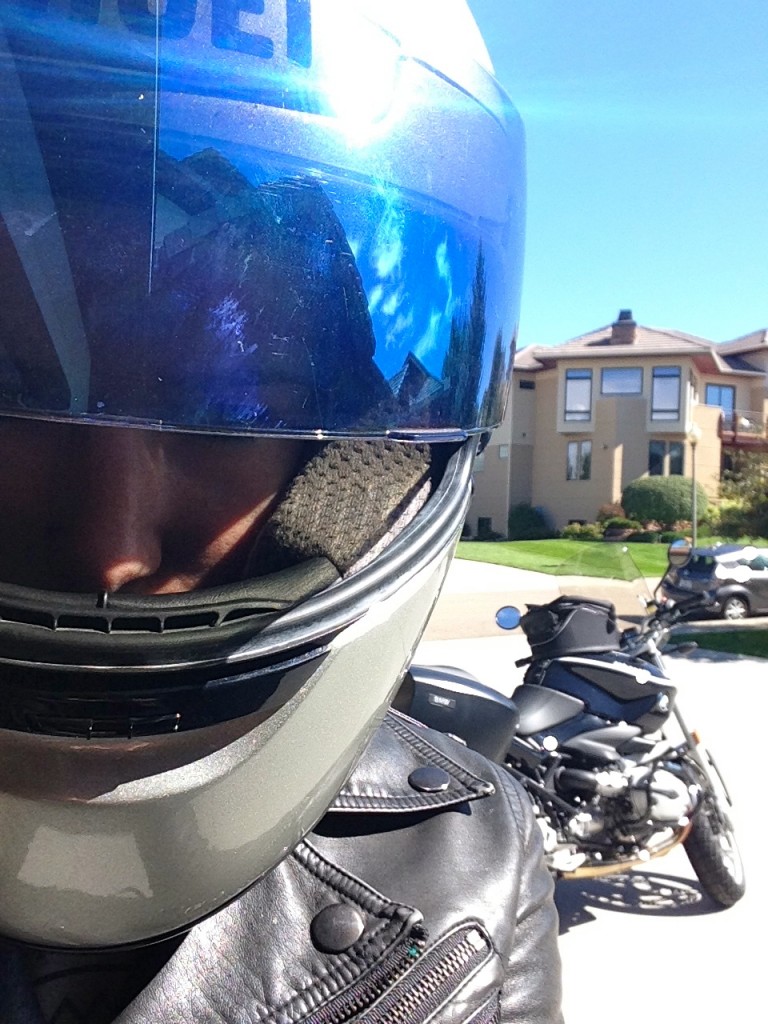 Motorcycling around town and through the backcountry and mountains. Happiness.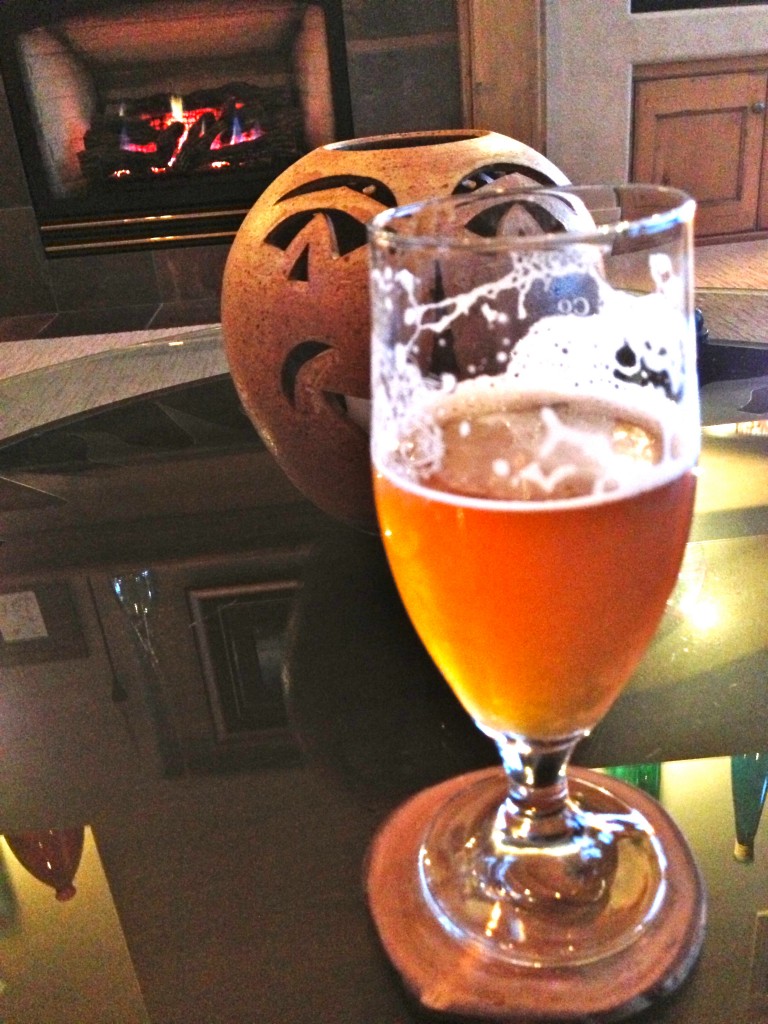 The simple things like being home on a cold and rainy day with a blazing fire and a glass of pumpkin ale.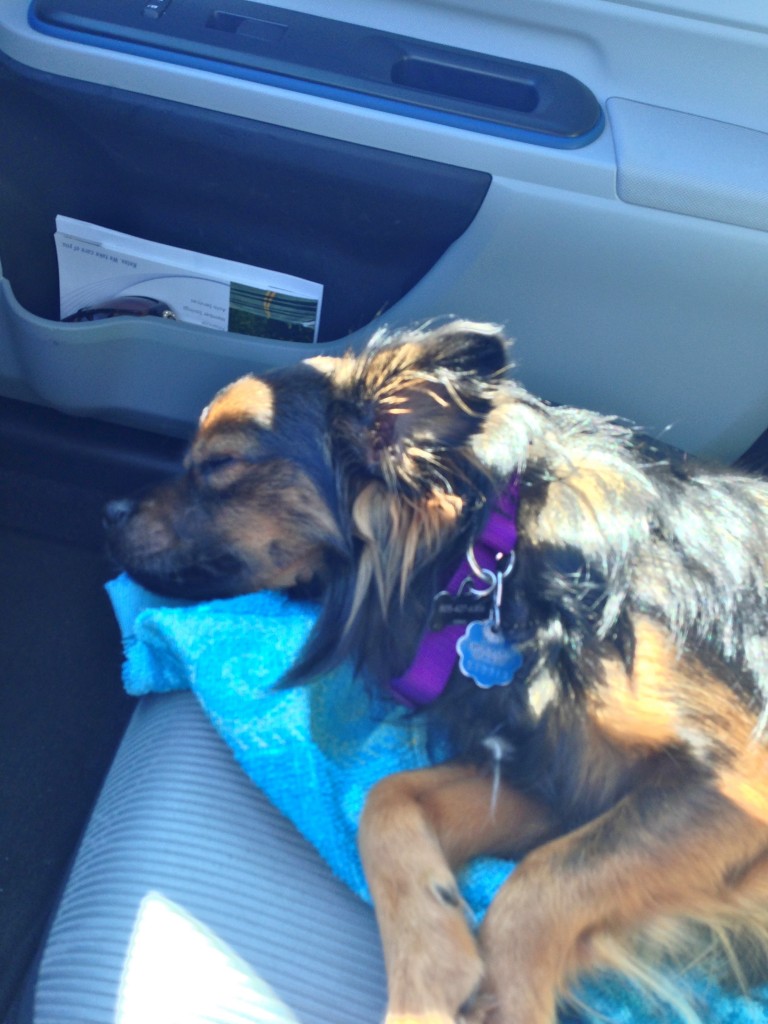 Sleepy puppy on the drive home from a playdate with his brother.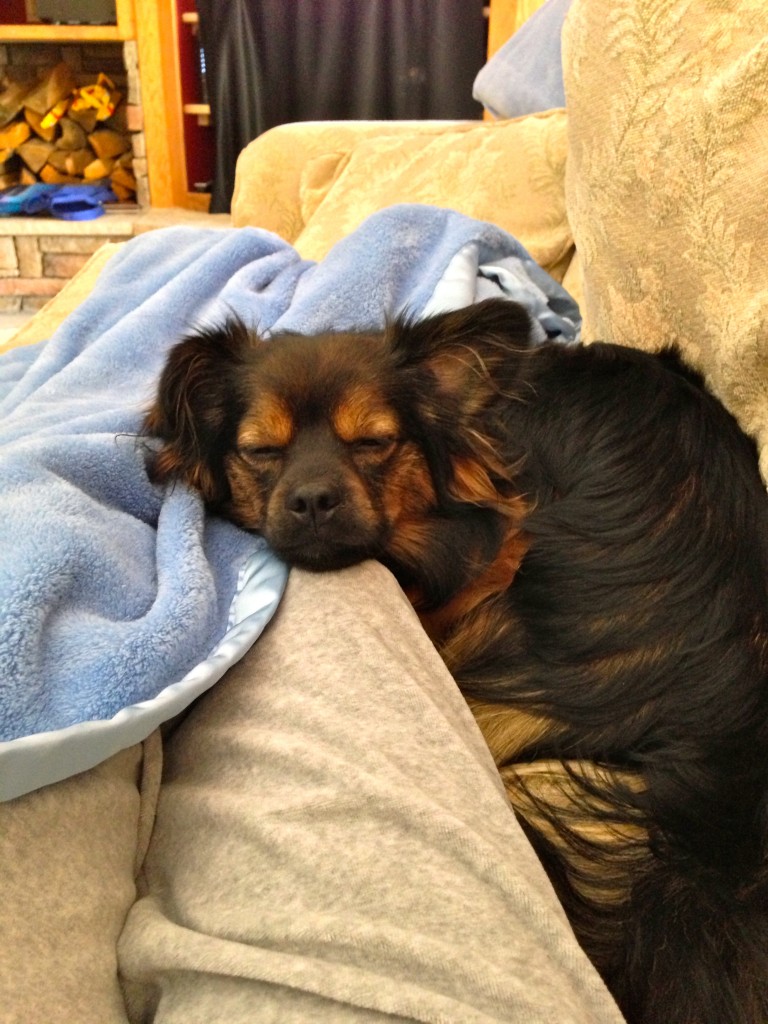 Sleepy puppy still worn out from playing with dogs three times his size.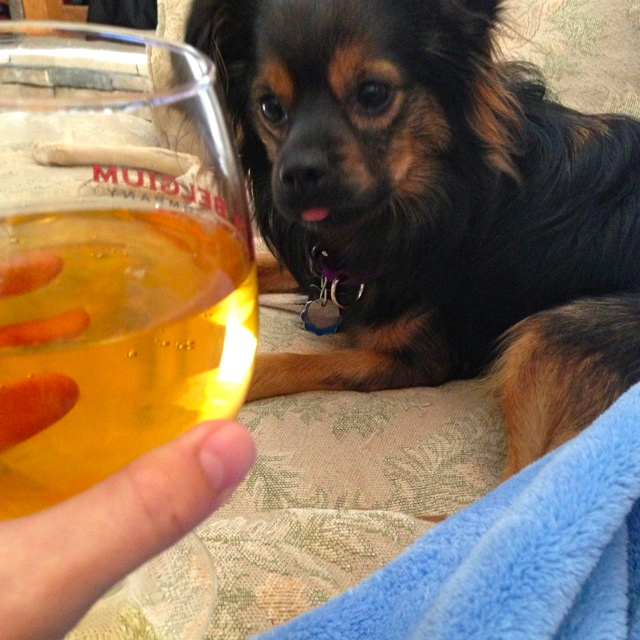 Awake puppy interested in a perry.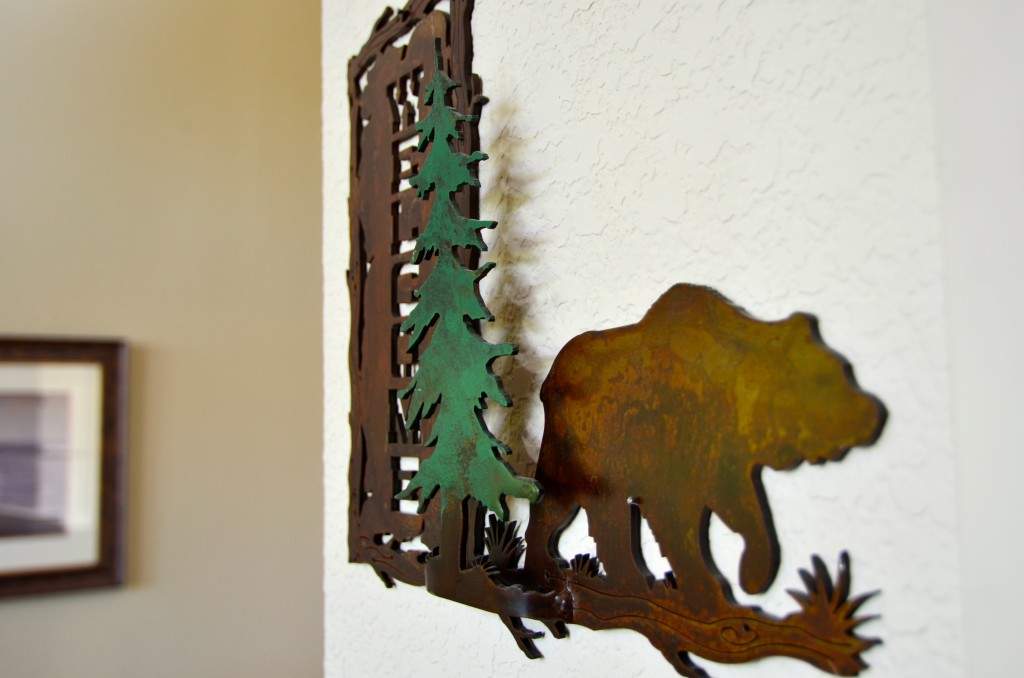 New camera lenses.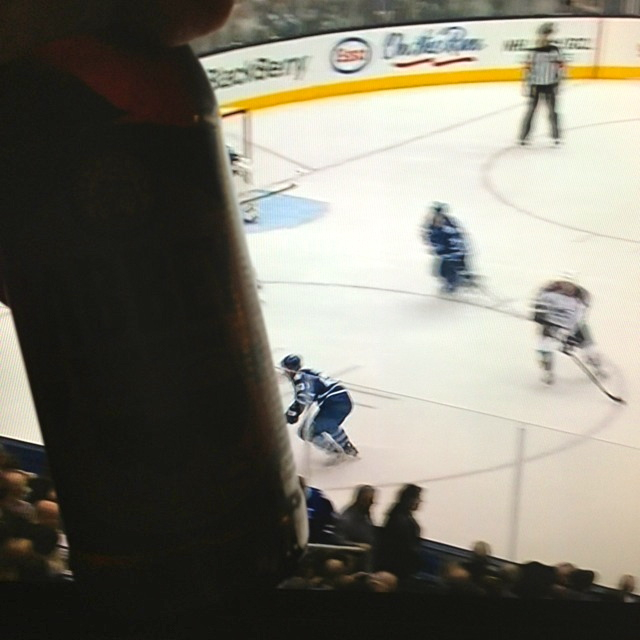 Hockey season! I was a diehard Colorado Avalanche fan for years when I lived here before, and now that I'm back, I'm diving in headfirst.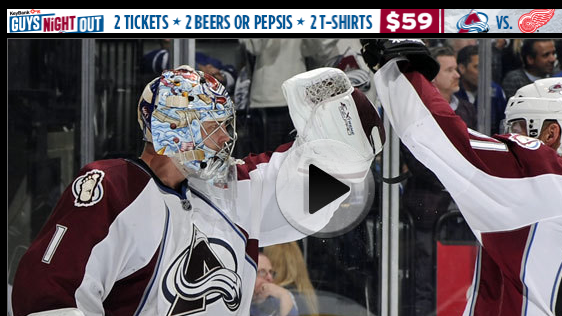 I most definitely got that "Guys Night Out" deal. Avs vs. Red Wings with a beer and t-shirt? Give me the worst seat possible, I wouldn't miss that game for the world! Now I just have to figure out where I packed my fake mustache. And no, I'm not kidding.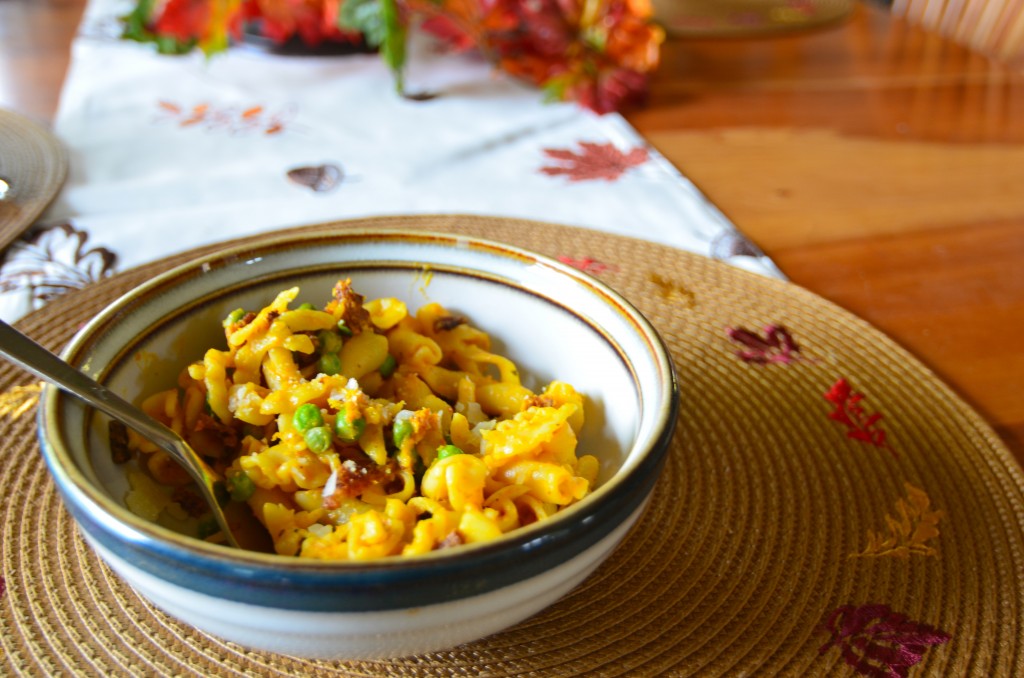 I've found that the best way to truly enjoy a hockey game is with my Pumpkin Mac 'n Cheese. With bacon. Bacon makes the world go round.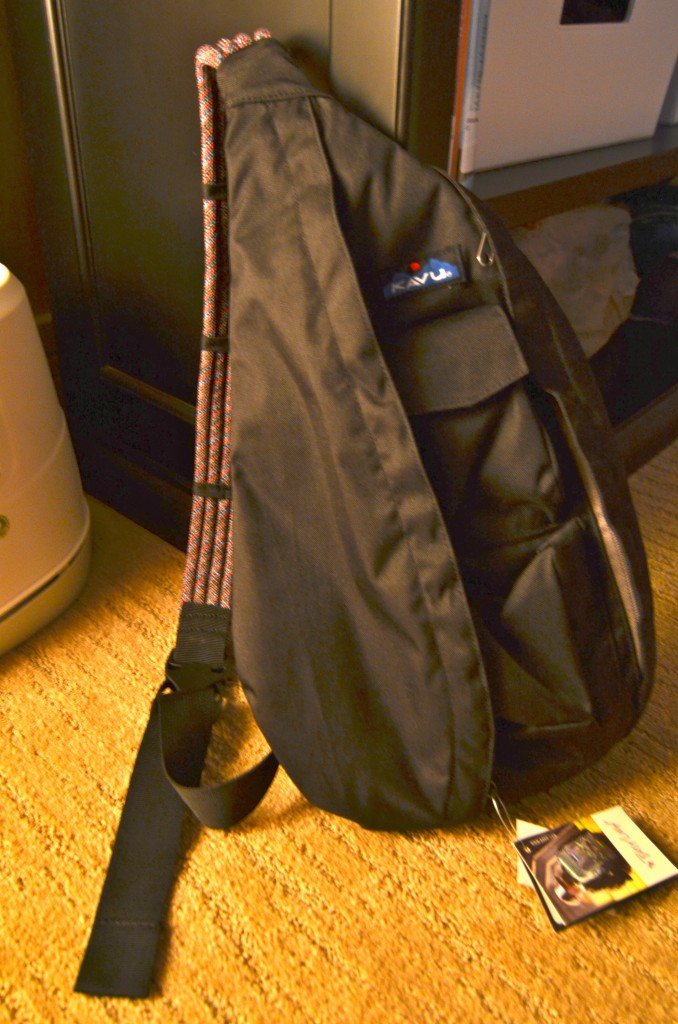 My new camera bag I found at Jax! After my stupid Nikon bag buckles broke and dropped by beloved camera to the ground, I've been in search of something more secure. While this Kavu bag isn't technically made for cameras, it happens to fit a camera and two lenses in two separate compartments with foolproof zippers.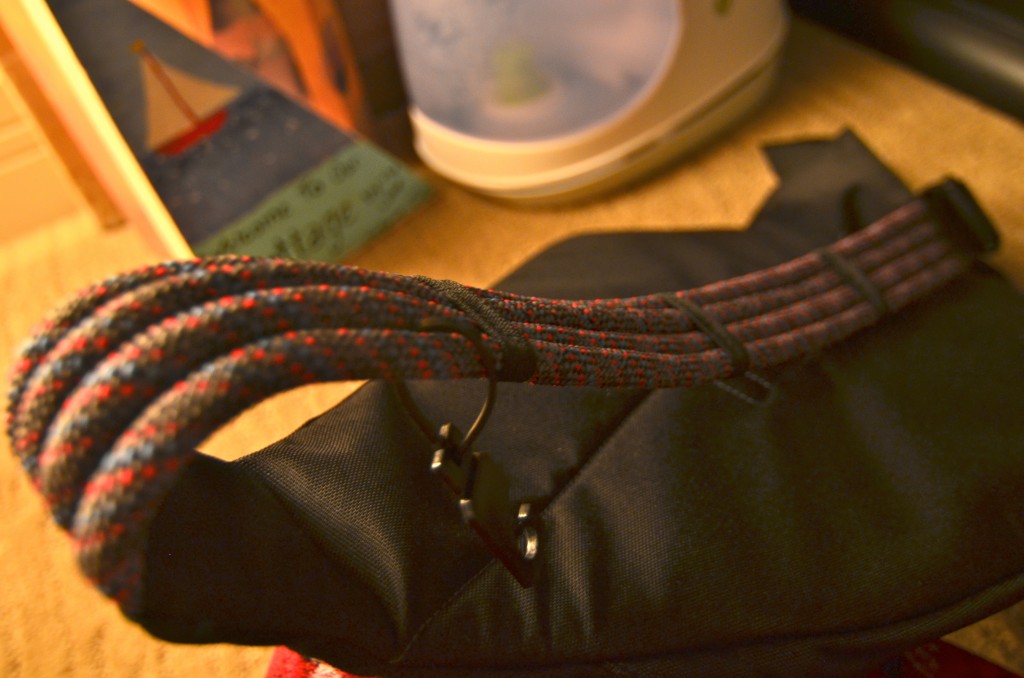 And the strap is made of climbing rope. Awesome. I think I'm in love.
What's your favorite part of your little town?