Can you feel it? Spring is in the air! Here are a few snapshots from my weekend:

I spent Thursday afternoon on the patio of Odell Brewing up in Fort Collins with my friend/coworker. It was 64 degrees and absolutely gorgeous out!

Since I was in the area, it seemed like a good idea to check out my new house and jump around giddily after seeing that the drywall is in!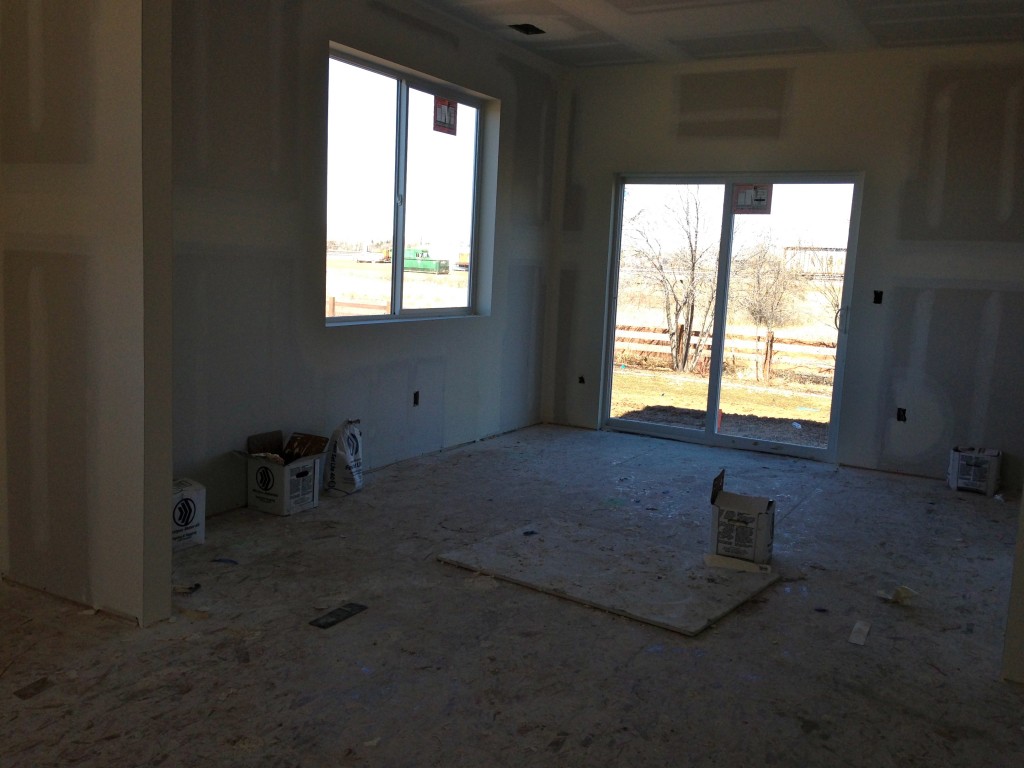 Hello, kitchen area!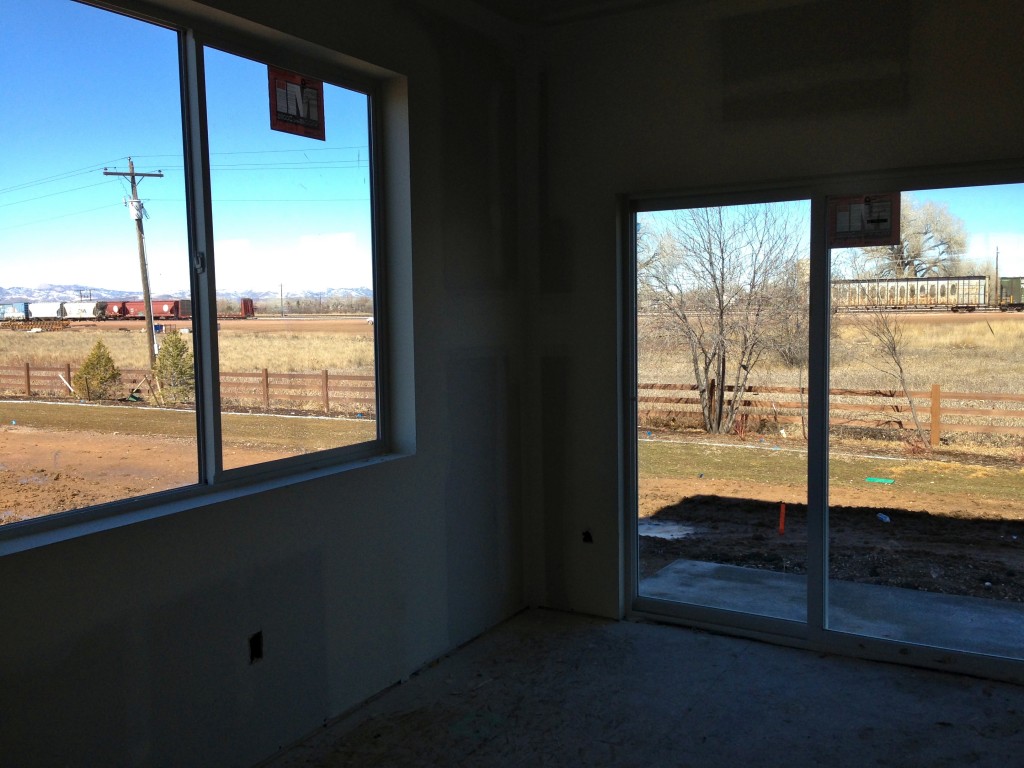 Hello, beautiful view!!!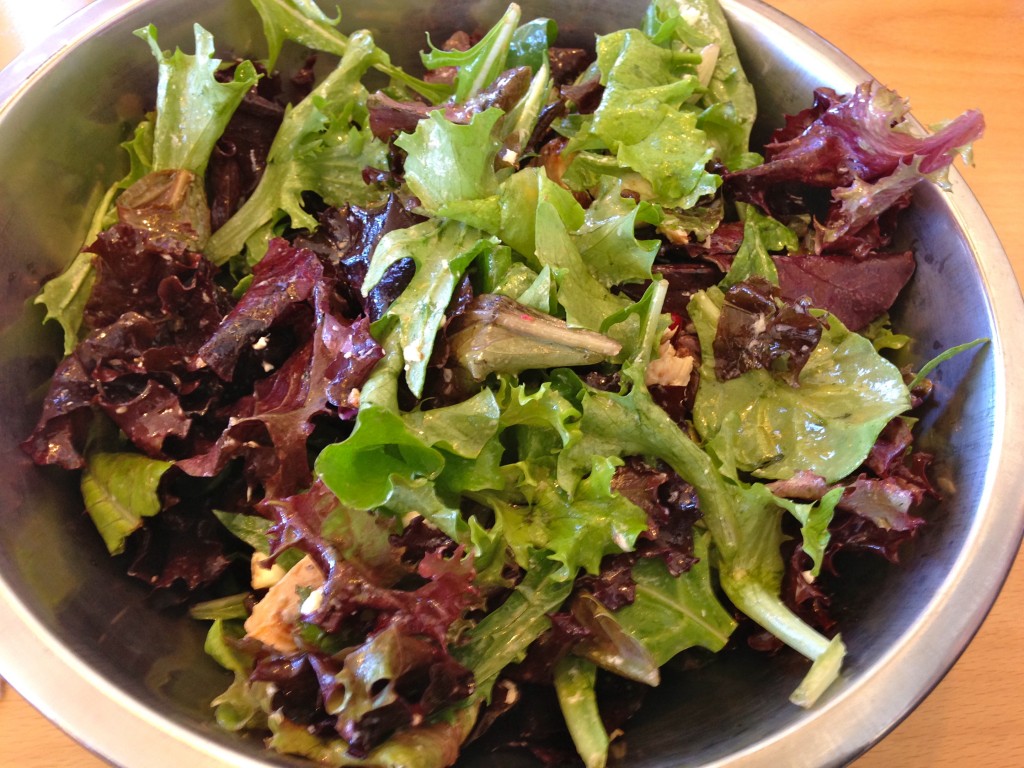 The next day, it was snowing and pretty gloomy out. The slush almost immediately melted and I joined my entire family at Mad Greens in Fort Collins for an absolutely incredible salad – Salvador Dali: mixed baby greens, goat cheese, Olomomo Maple Garam Masala almonds (absolutely in love with this spicy curry/sweet combo!), pomegranate seeds and citrus grilled chicken tossed in a molasses dressing.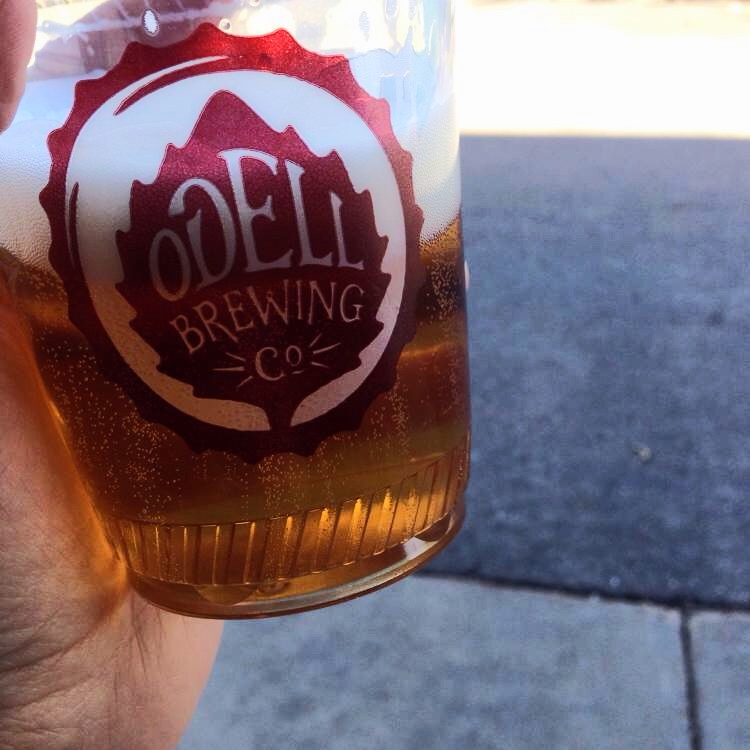 LOVING. THIS. WEATHER. Odell Brewing's Leprechaun Session Pale Ale on the patio on Sunday. This beer is wonderfully floral and full of sweet caramel maltiness. I want this beer forever.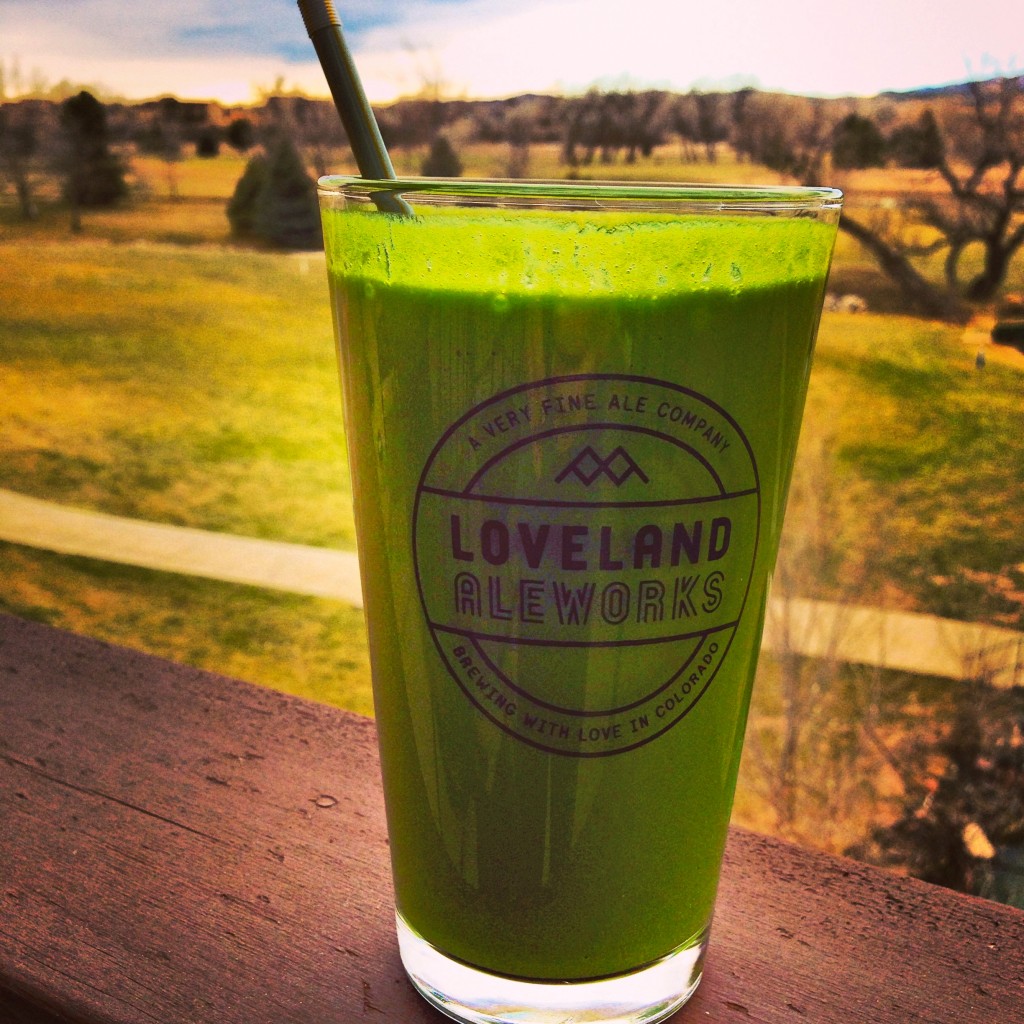 Which brings us to today. I woke up to a beautiful 50 degrees outside and celebrated with an insane workout followed by a gigantic peach green monsta. Spring is definitely in the air!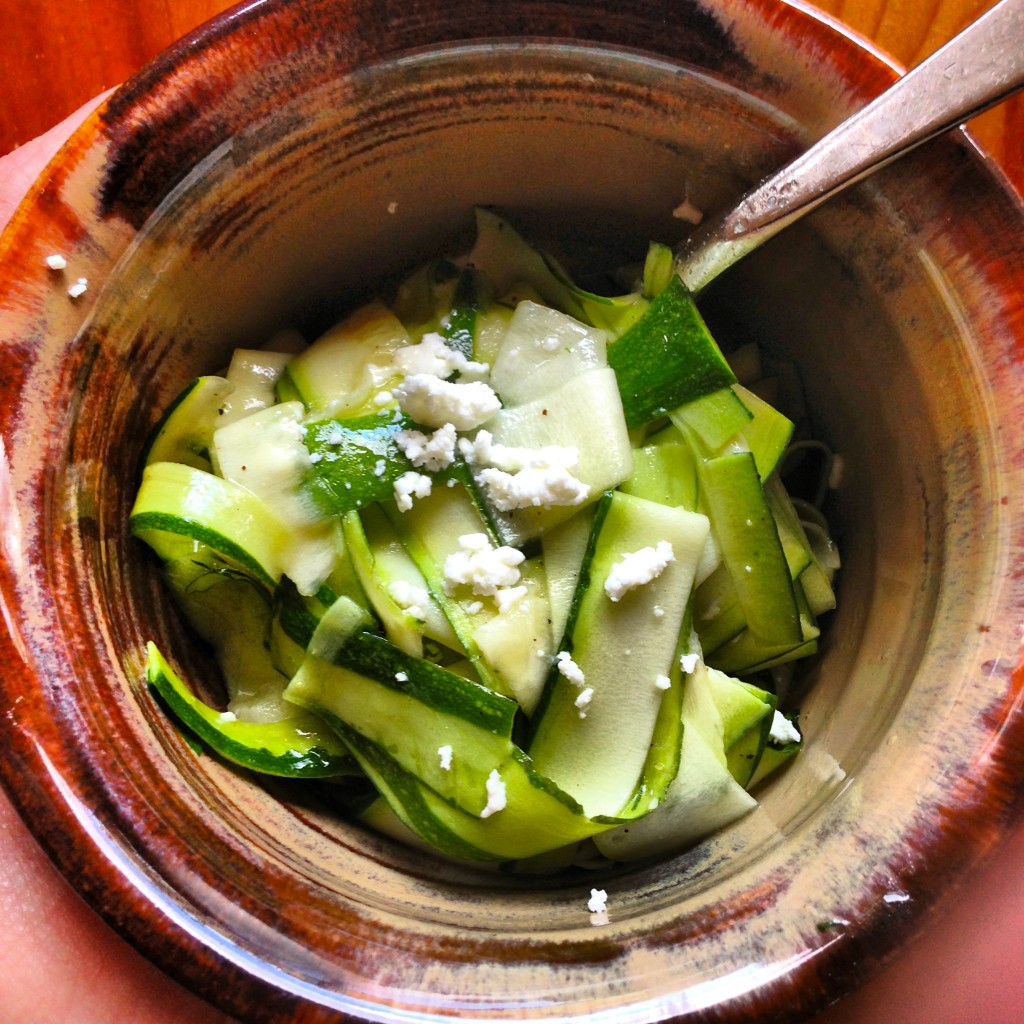 I threw together a zucchini salad with white balsamic and goat cheese for a quick lunch before heading to work at the brewery.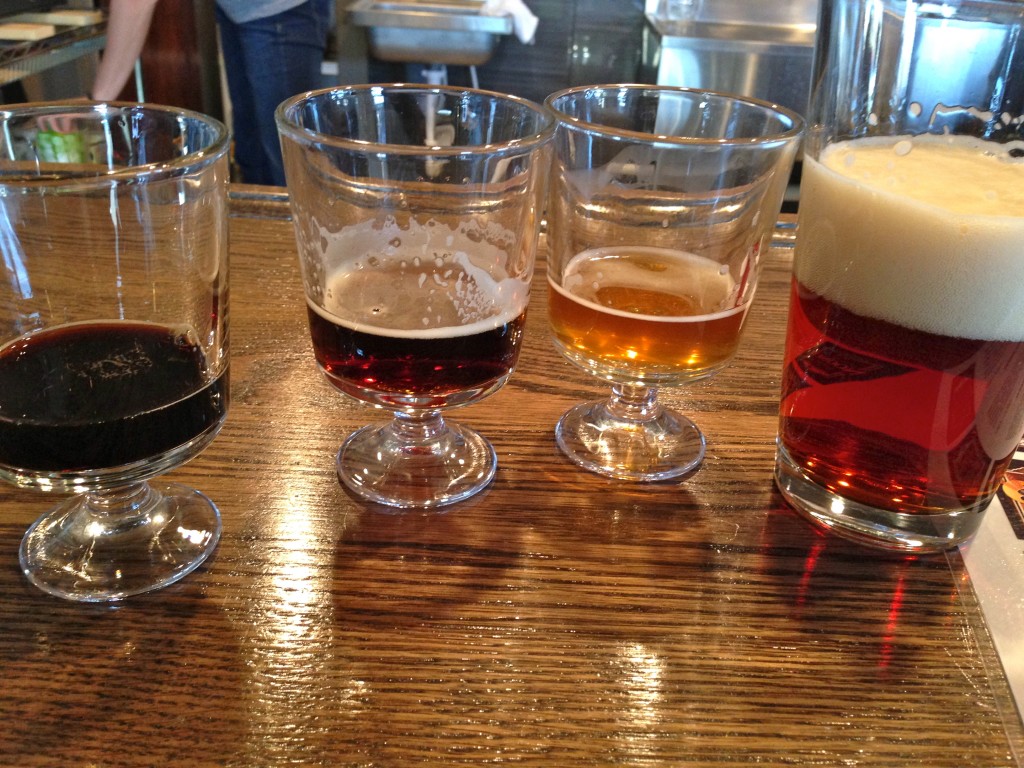 It was a quiet Monday, so I was able to clock out early and enjoy a relaxing, warm jaunt over to Crow Hop  to meet with my hockey buddy Paul and enjoy a half-pint of Rado's Red after a handful of tasters. Have I mentioned yet how much I LOVE this weather?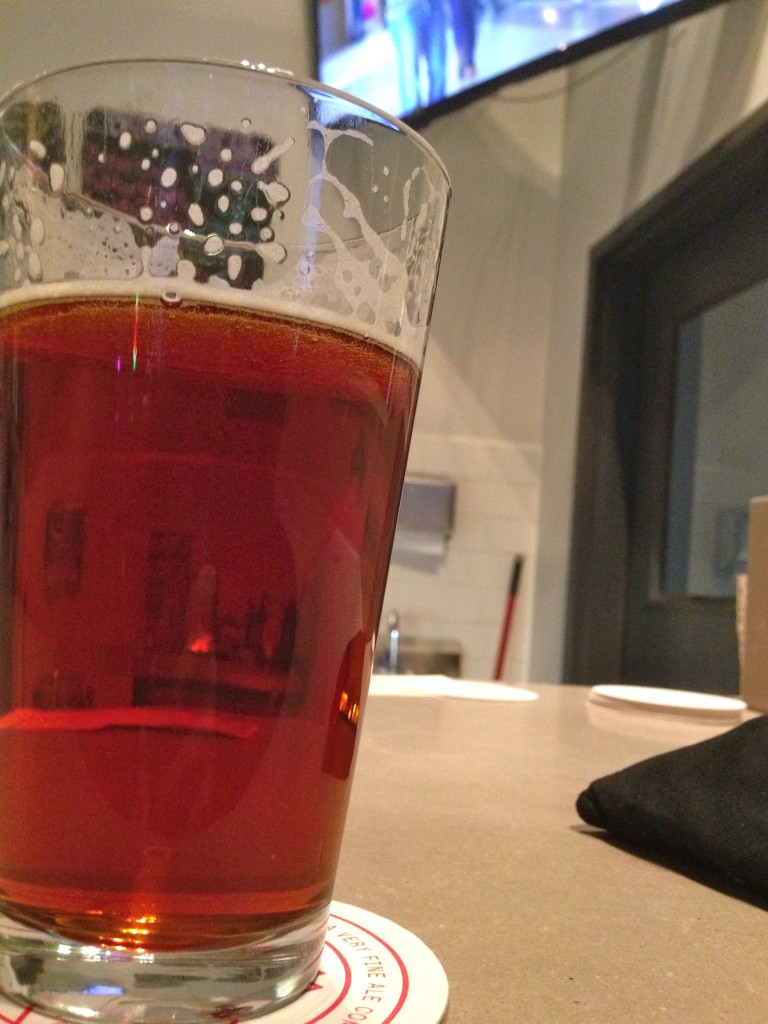 Both Paul and my phones went off at the same time reminding us that the puck was about to drop for the Avs game, so we headed back to Loveland Aleworks for a pint of For the Love of Pale and a (edited to update) AWESOME WINNING GAME!
Lots on the plate for tomorrey – a visit to Ikea, a visit to the house… which might be thrown off schedule by snow in the forecast. I'm keeping my spirits high though, since the following day will be back to the 60s! Happy Monday to all!
What's on your plate for the week? Is Spring showing up early where you are?