Superbowl Sunday morning. Lazy cups of coffee slowly sipped, pans gently warmed over the stove, a beer cracked open… Wait, what?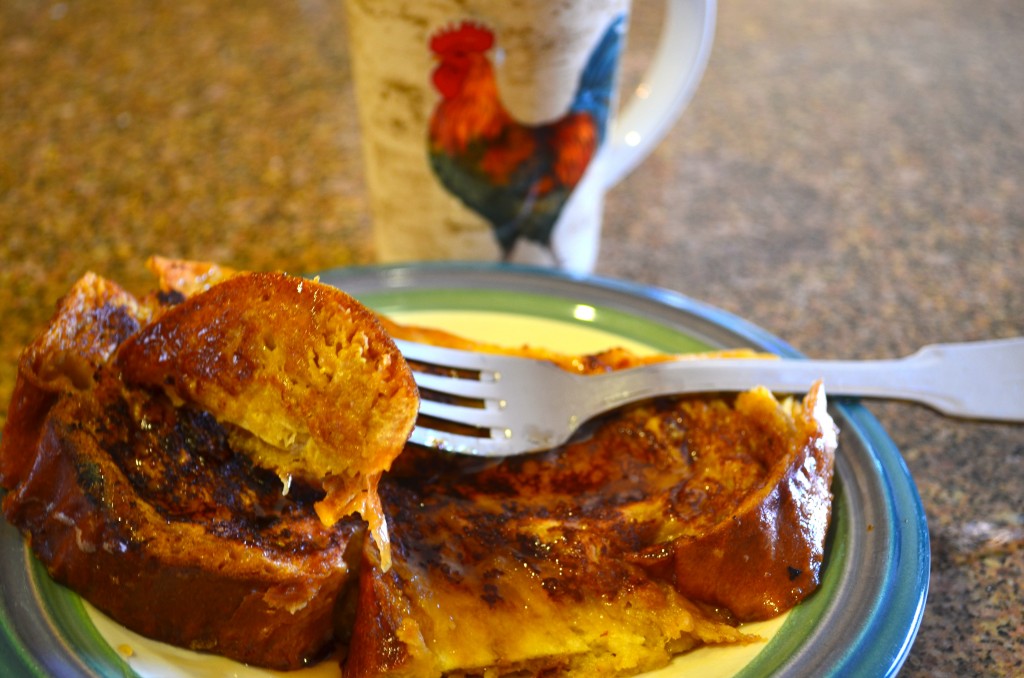 French toast soaked in oatmeal stout. It seriously doesn't get any better than this!
I recently and belatedly came across The Beeroness and after perusing every single recipe on her site and subsequently wiping up the drool, I decided that it was time to start cooking. Since I happen to have anytime access to Enegren Brewing's beers, I used their sweet rich, chocolatey oatmeal stout.
Daniel Irons Oatmeal Stout French Toast – Printable recipe available HERE.
(Lightly adapted from The Beeroness)
Ingredients:
1 loaf challah bread, left out overnight to slightly stale
1 cup almond milk
1 cup Enegren Brewing Company's Daniel Irons Oatmeal Stout (or any rich, malty stout)
4 eggs
1/2 cup brown sugar, tightly packed
1 tsp pure almond extract
2-3 tsbp butter
1. Slice the challah bread into 1-inch thick slices.
2. In a large bowl, combine the almond milk, stout, eggs, brown sugar and almond extract and stir until all sugar is dissolved.
3. Pour the mixture into a large flat pan for easier dipping.
4. Places the slices of challah into the mixture for 1 minute on each side.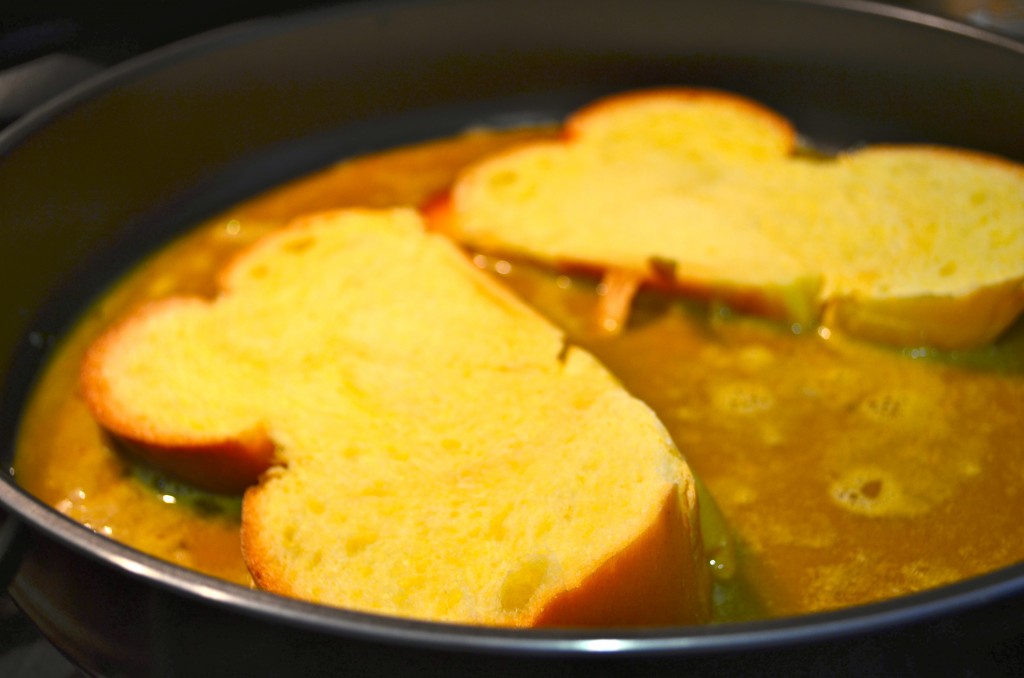 5. Heat 1 tbsp butter in a skillet over medium heat and place the soaked bread to cook, 2-4 minutes each side or until cooked through.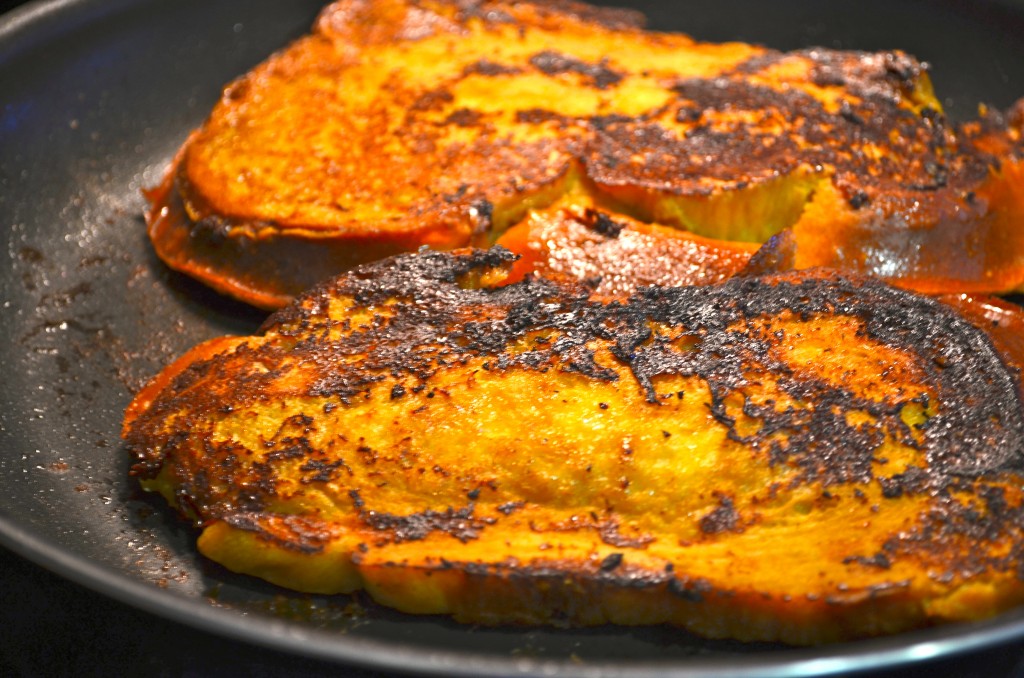 6.Place on a large plate, top with powdered sugar, maple syrup and pair with a beer coffee. Try to grab a slice before three hungry brewers devour the entire loaf.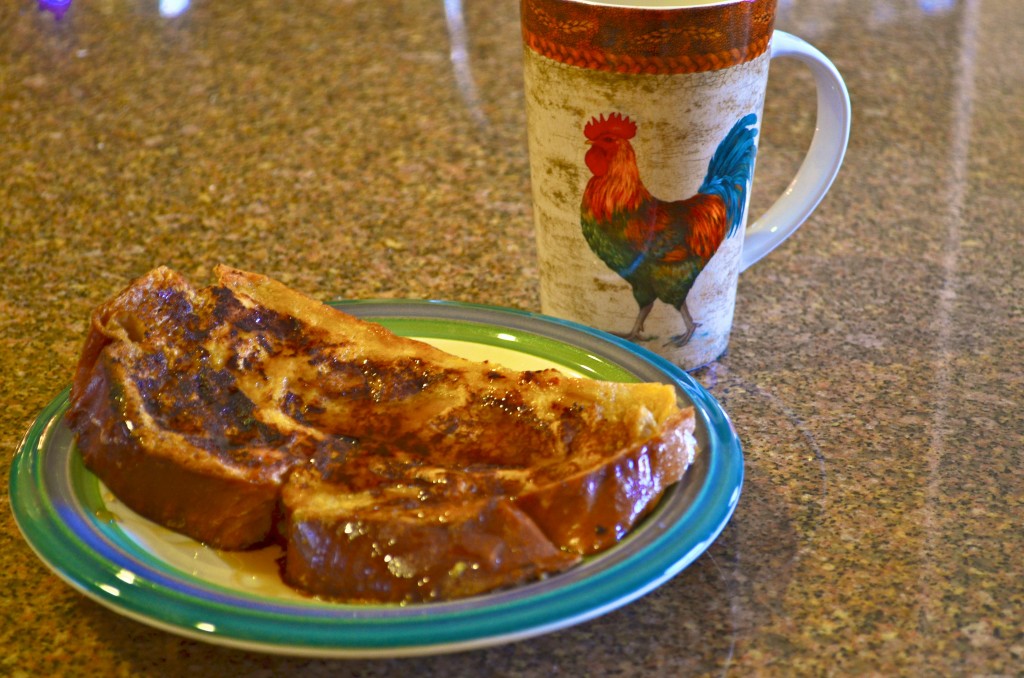 Prost and bon appetit!