At last – here's my recap from the CBC 2014 down in Denver! After attending in 2012, I knew I couldn't miss one that was being held in my home state! Many pictures, few words. Life has been ridiculously hectic with the closing, the move, and the everything else that's stealing time from me.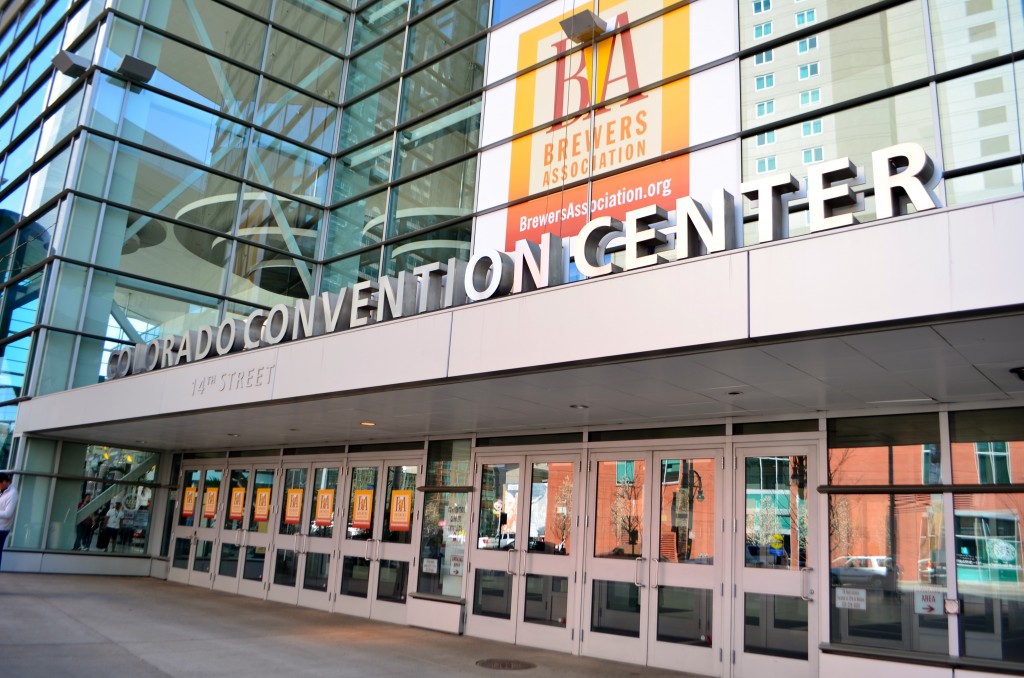 Tuesday of CBC week was absolutely gorgeous! It was 75 degrees in downtown Denver and all of the craft beer folk were slowly starting to filter into town from all over the world. There were 9,000 attendees this year!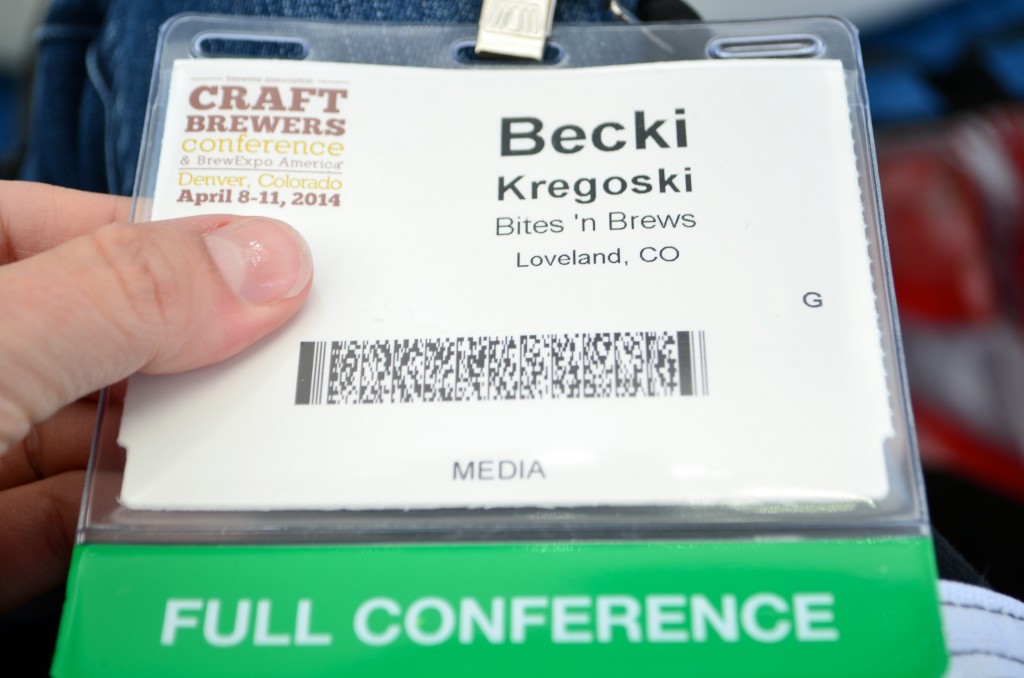 I walked the four miles (very slight exaggeration) through the convention center, checked in for my media pass and buckled in for the crazy ride to come.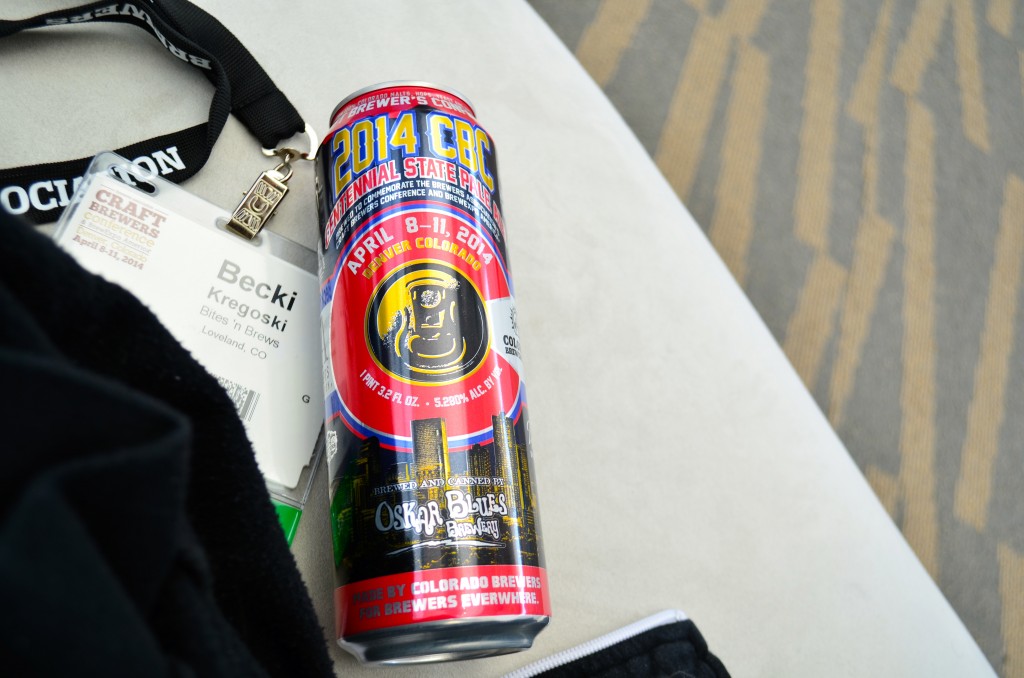 Symposium brew – Centennial State Pale!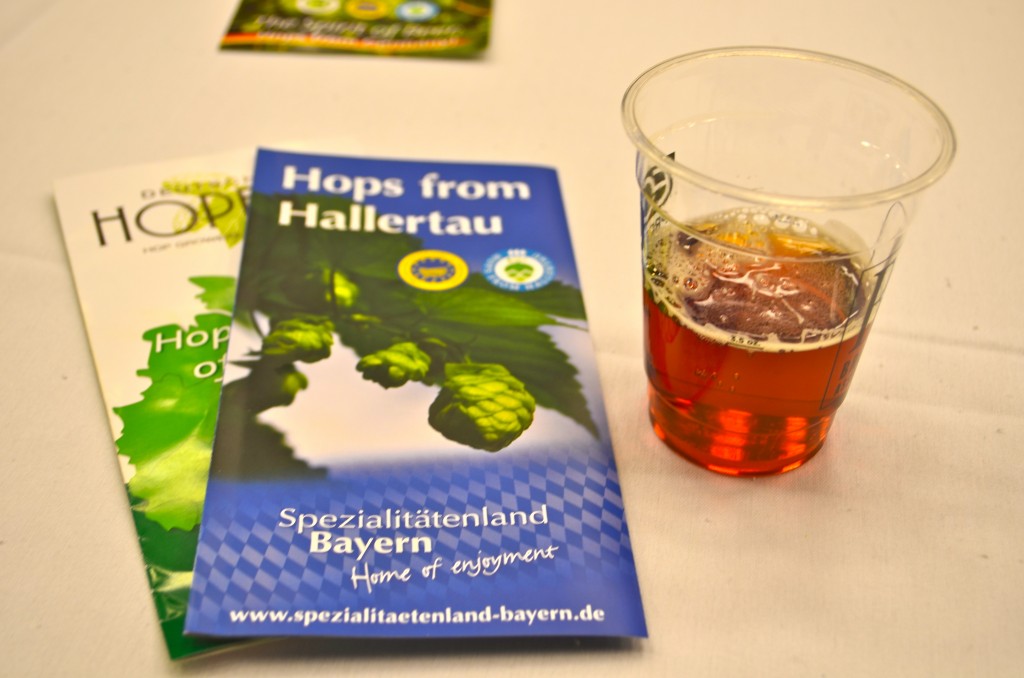 I headed over to the German hops hospitality suite while I waited for my people to arrive and was treated to a variety of beer samples hopped with a bunch of new varieties.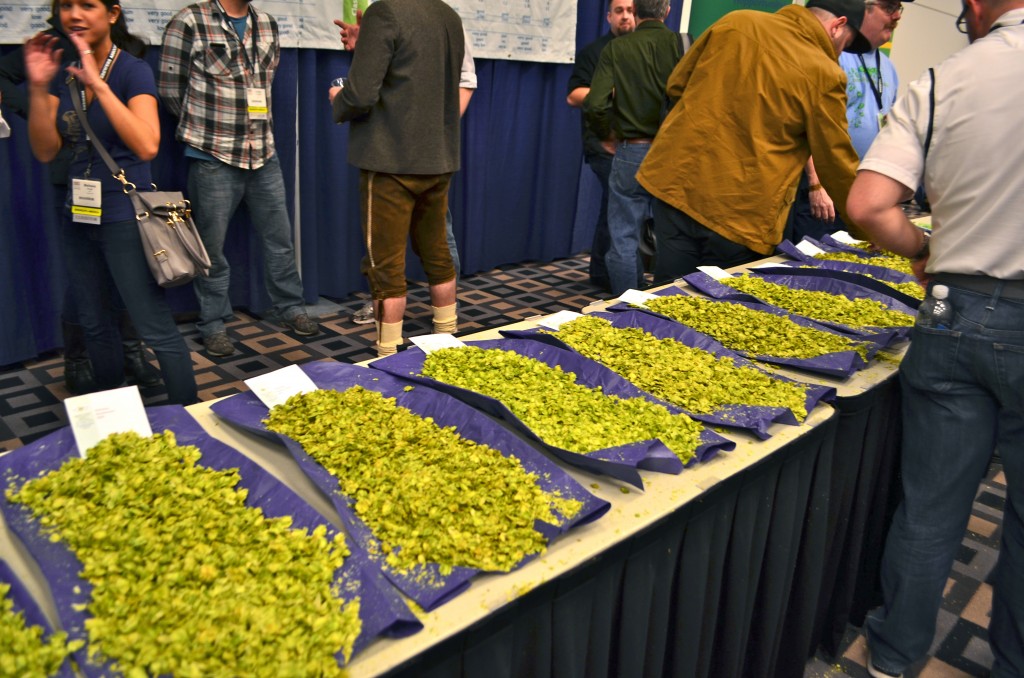 Lotsa green! German green, not Colorado green.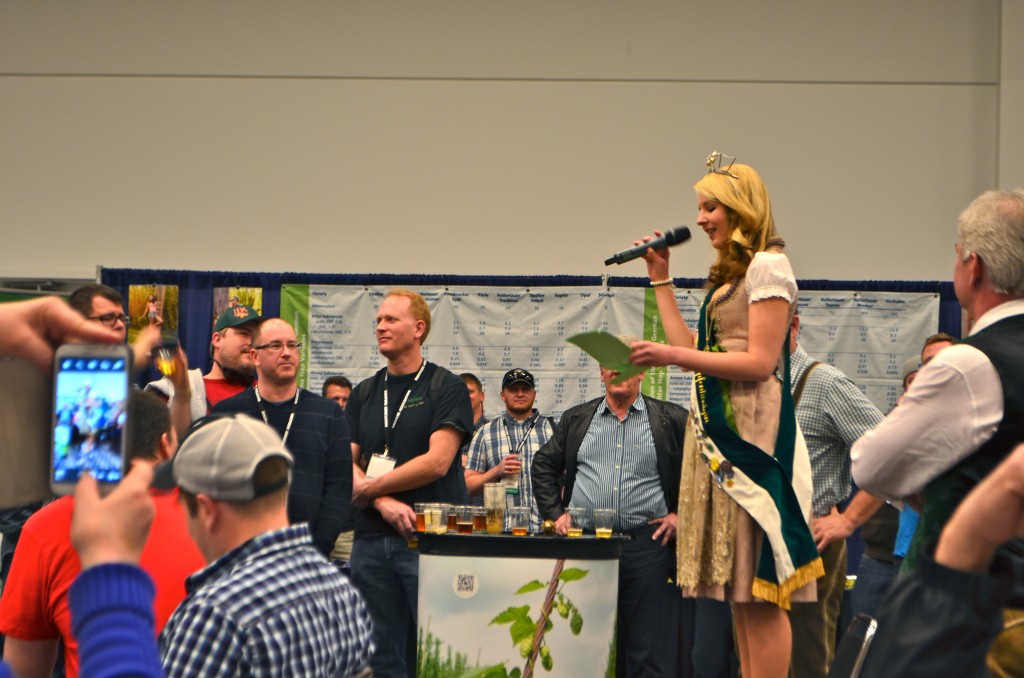 The Hallertau Hop Queen of the year was there to give a very long, yet oh-so-adorable speech about the new hops.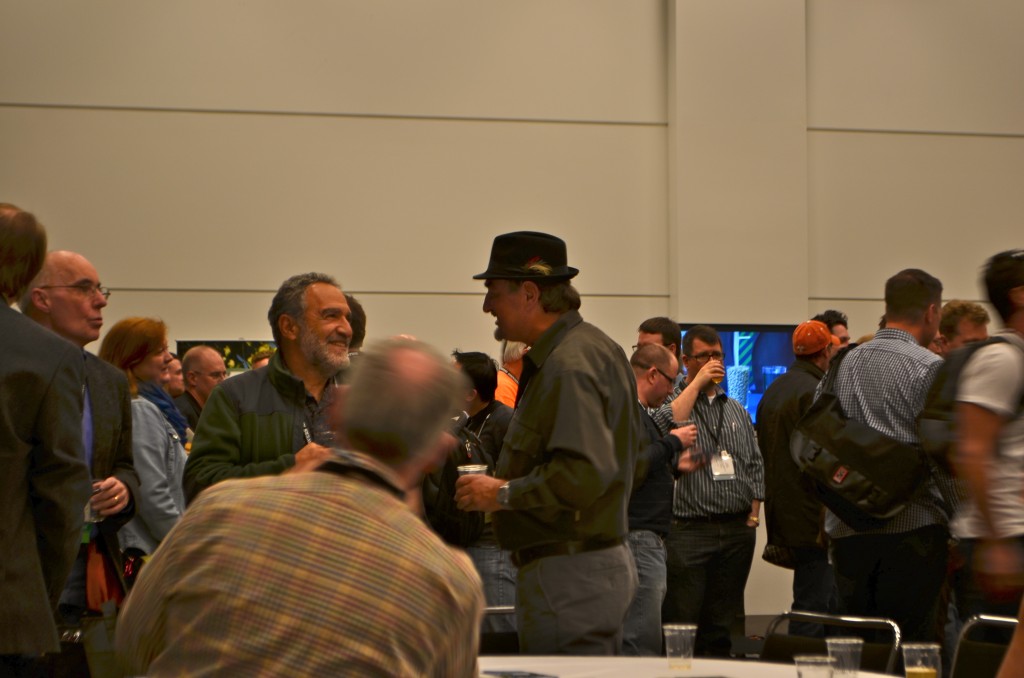 Charlie Papazian spotting! Similar to my creeper Jim Koch spotting of CBC12.

I made my way through masses of body odor and crop dusting until I stumbled into my saving graces who were literally a breath of fresh air in the crowds.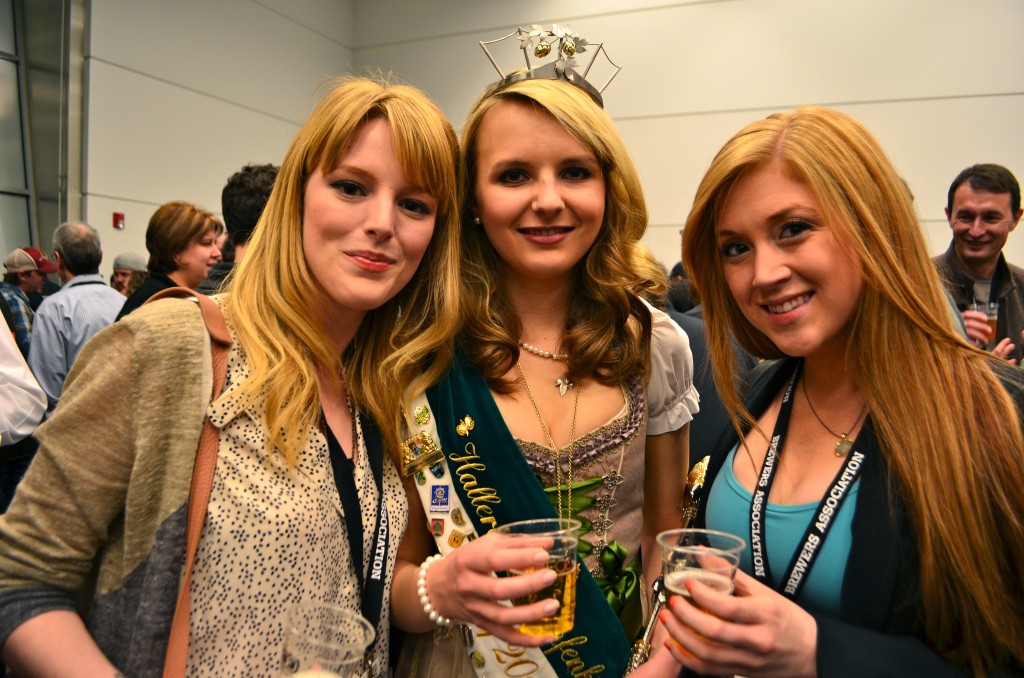 Kaitlyn Canfield, the Hallertau Hop Queen, and Karie Scuiller. Kaitlyn and Karie work for Caliber Creative branding out of Dallas, Texas, and kindly took me into their small circle of delicious amber aroma and general sweetness and creative talent.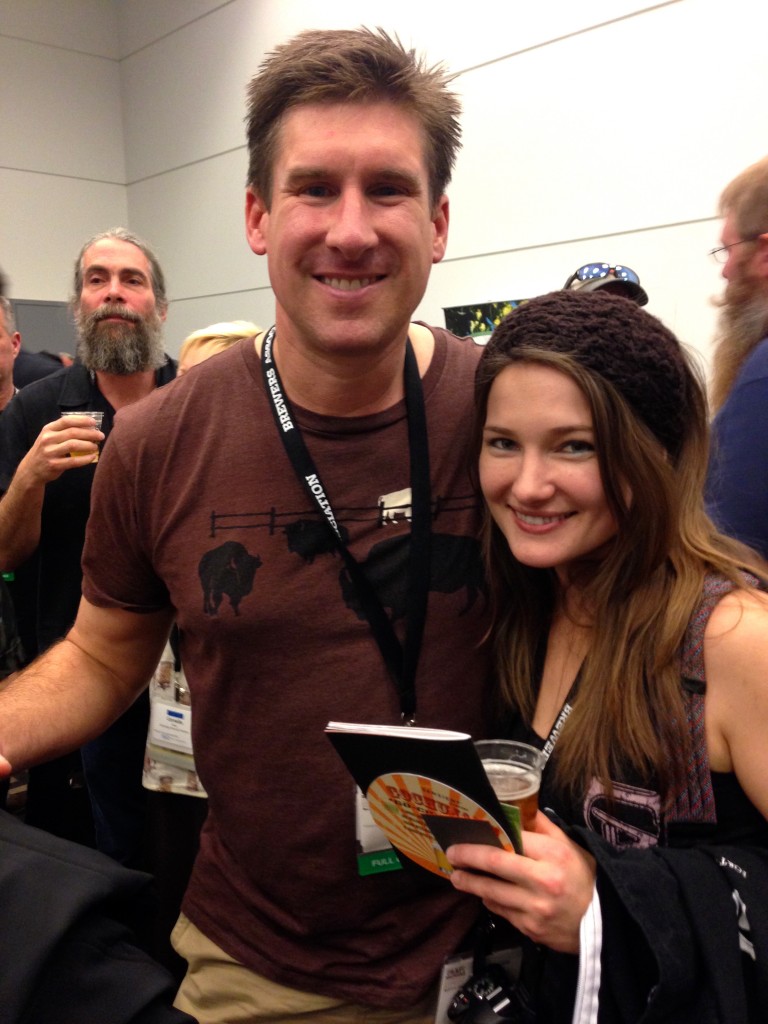 I also ran into some old friends in that same room – Organic Dan of Bison Brewing was there!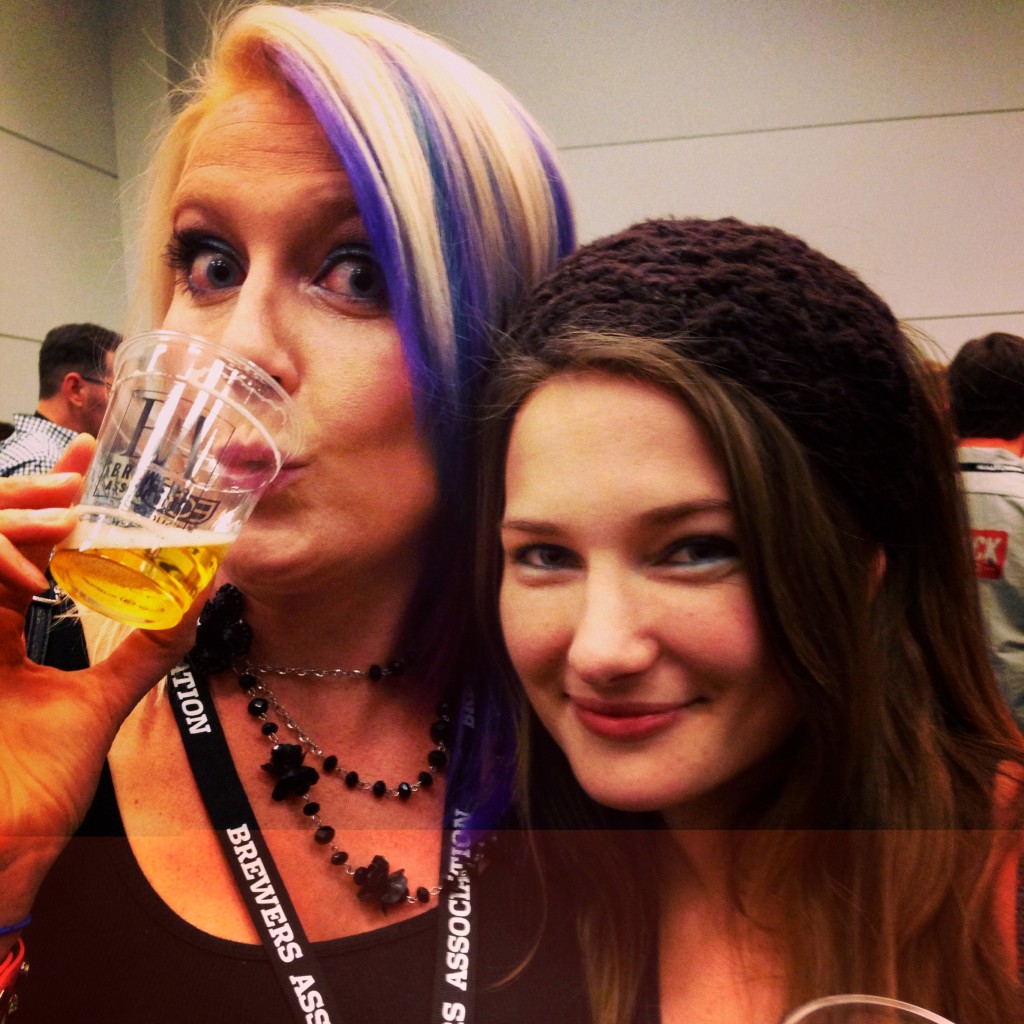 Along with his head honcho, Ashley Routson aka The Beer Wench!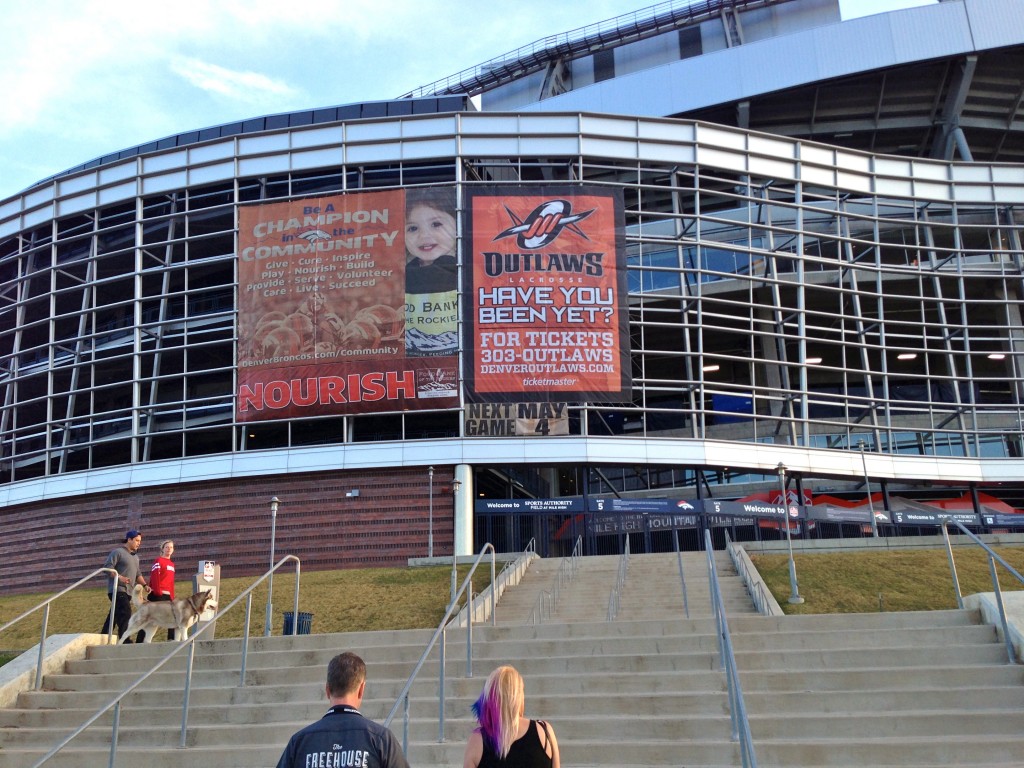 We all insta-bonded and headed out to the welcome reception that was held at Mile High Stadium! It took us a few blocks of walking and a desperate jog to a taxi, but we eventually made it there!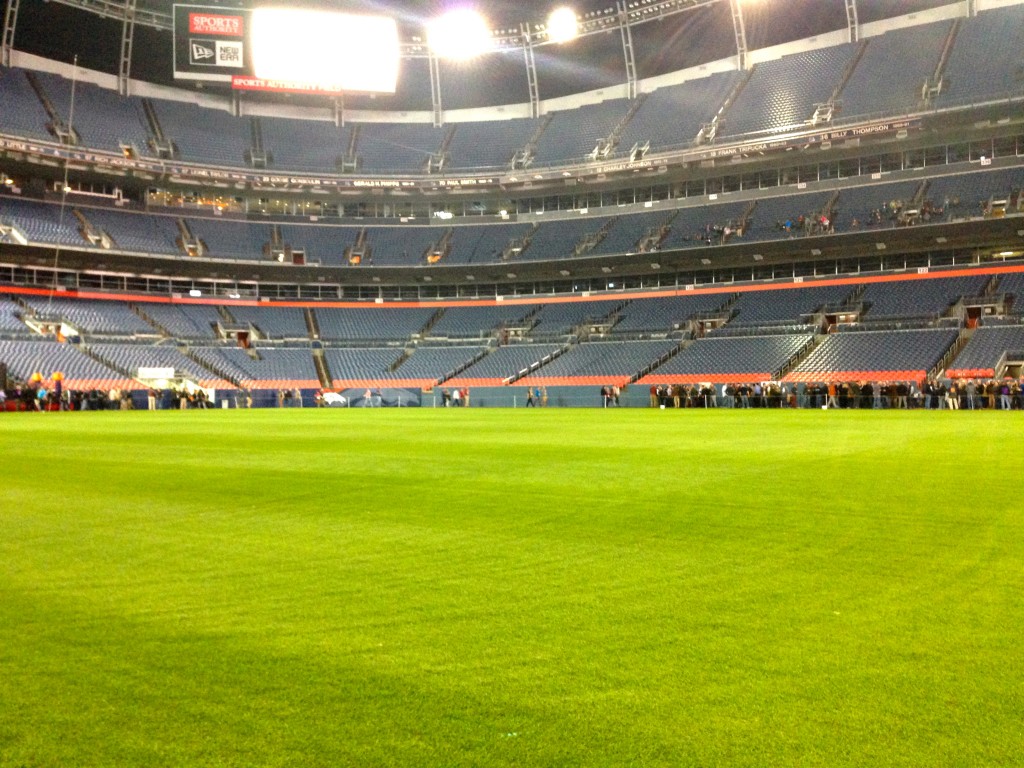 The reception was held inside the first floor of the stadium, and ON the field! The evening was spent wandering around, having a few samples of the brews that were stationed across the entire facility, and reconnecting with old friends like my beautiful birthday twin Acacia Coast of the Brewers Association and Rob and Laina of Wolf Creek Brewery (my old job)!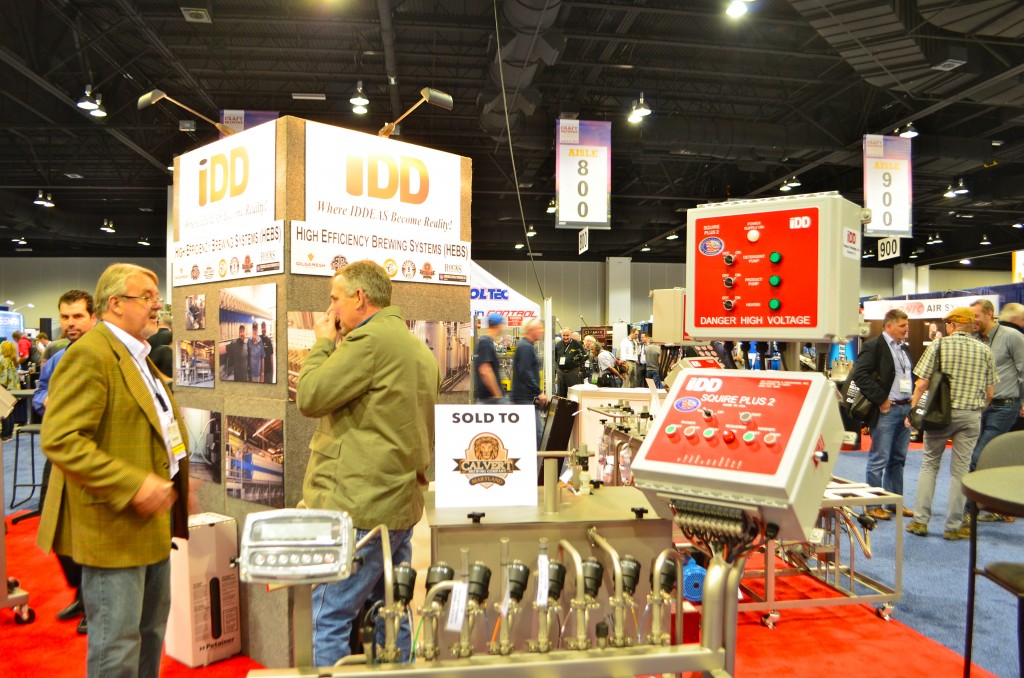 The next day was spent mainly on the exhibition floor. IDD from Moorpark, California!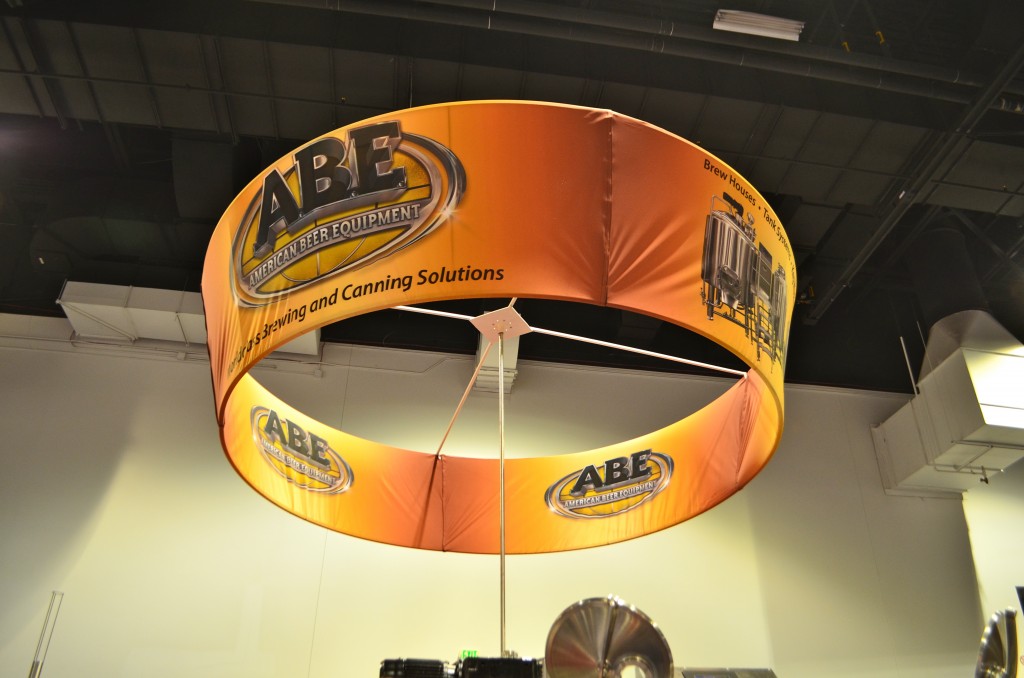 American Beer Equipment out of Lincoln, Nebraska! 'Murika!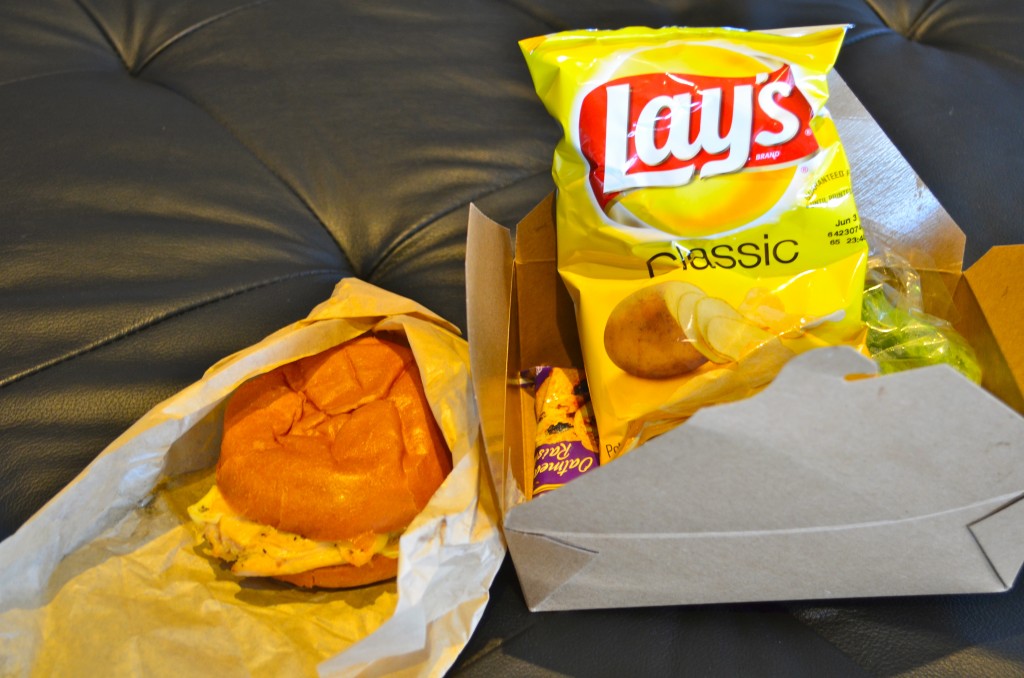 They provided free lunch to all attendees. Chicken 'n swiss sammich! I was very grateful for the free absorbency.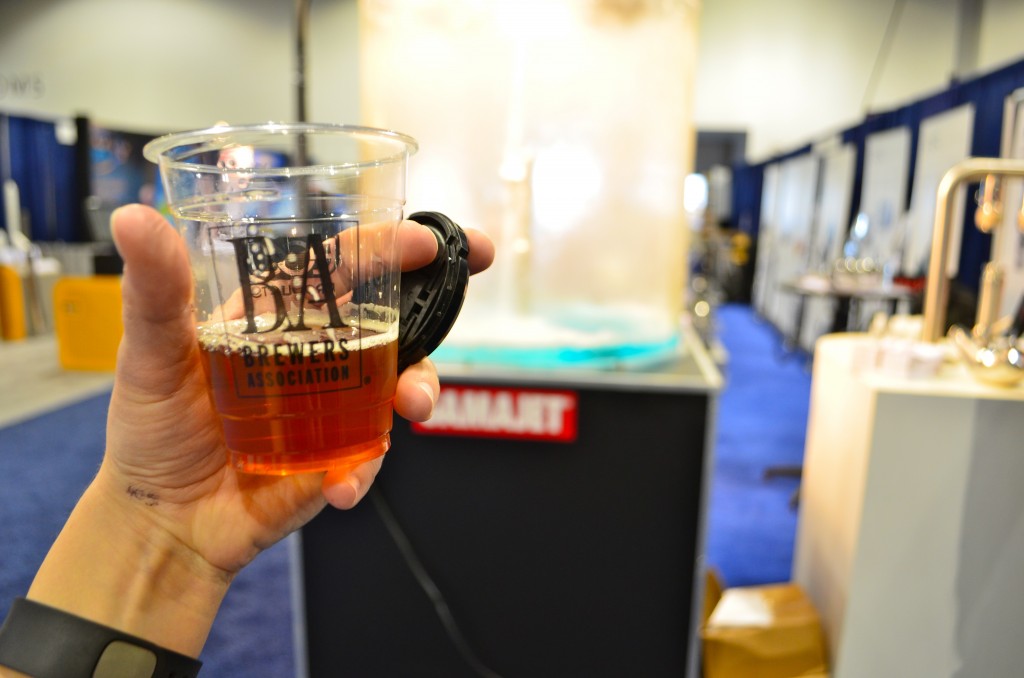 There were plenty of beer samples on the floor to keep up with. I met up with some friends and we perused all the booths and sipped all the beer.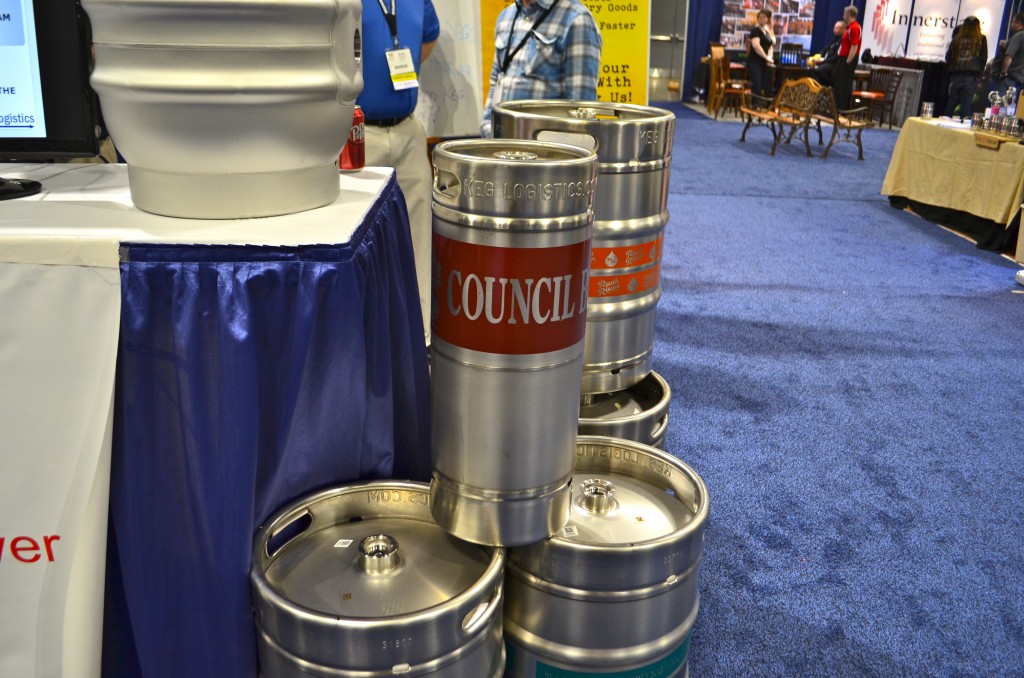 I also ran into this keg and did a double take – Council Brewing! My friends Liz and Curtis had their first brew day a few days ago, and it was awesome to see their kegs on display at such a big exhibition!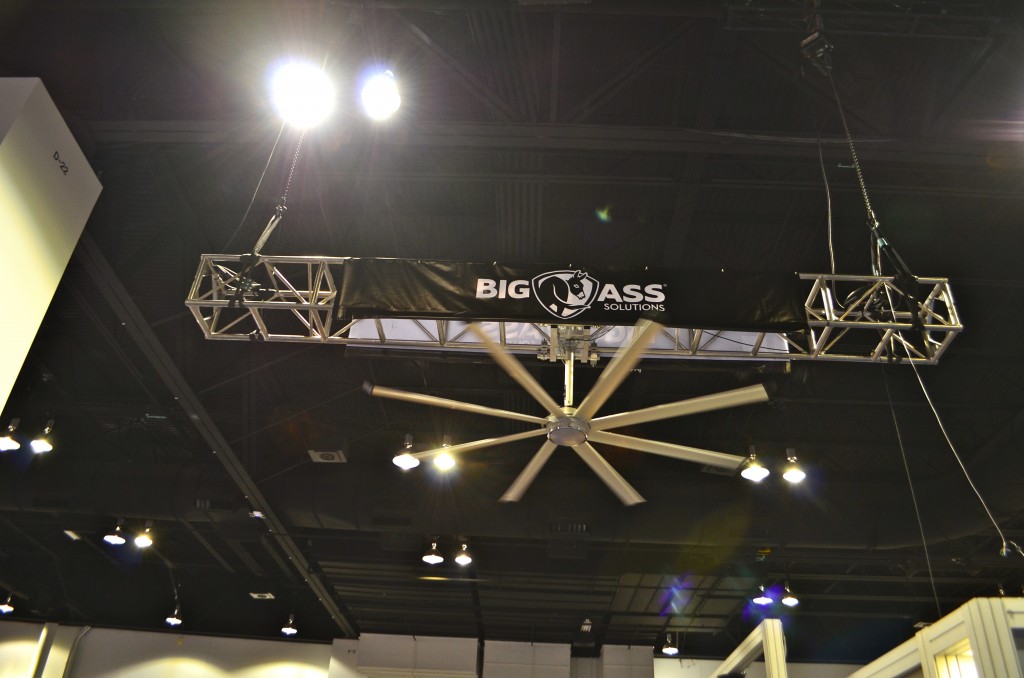 Big Ass Fans. Just because.

As the afternoon wound down, I stuck with Organic Dan and the Wench and wandered over to Falling Rock for some networking and good beers.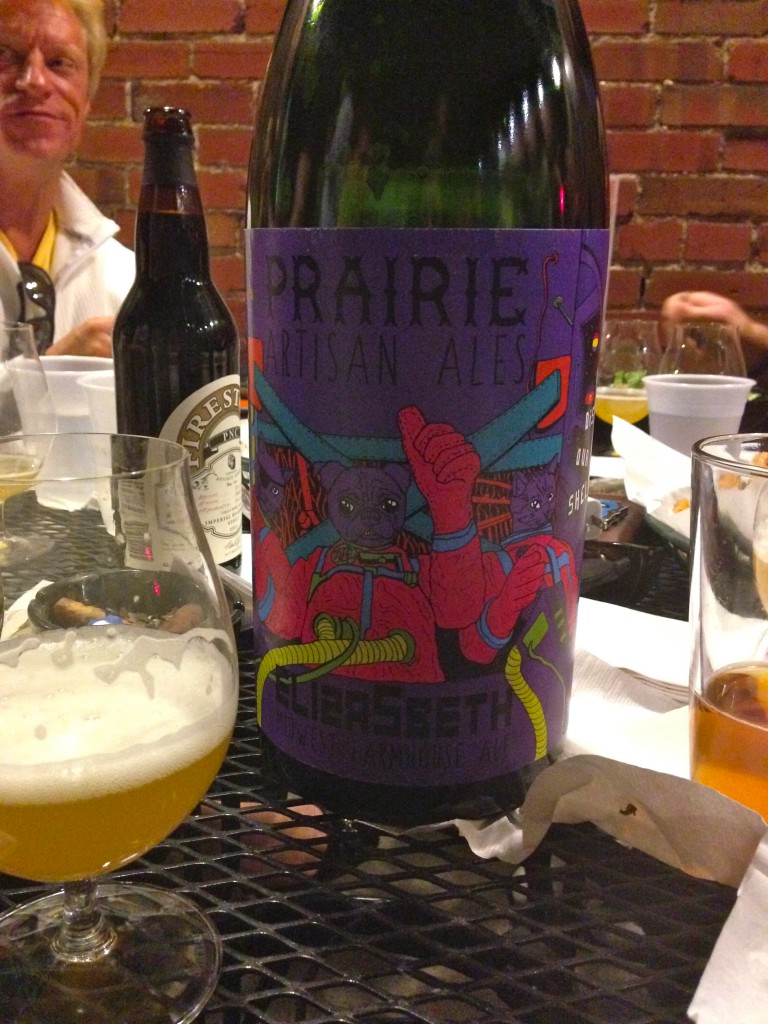 And I mean goooooood beers! We ended up sitting with Dr. Bill Sysak from Stone Brewing and were treated to glasses of Prairie Eliza5beth farmhouse ale. That's a 3L bottle right there…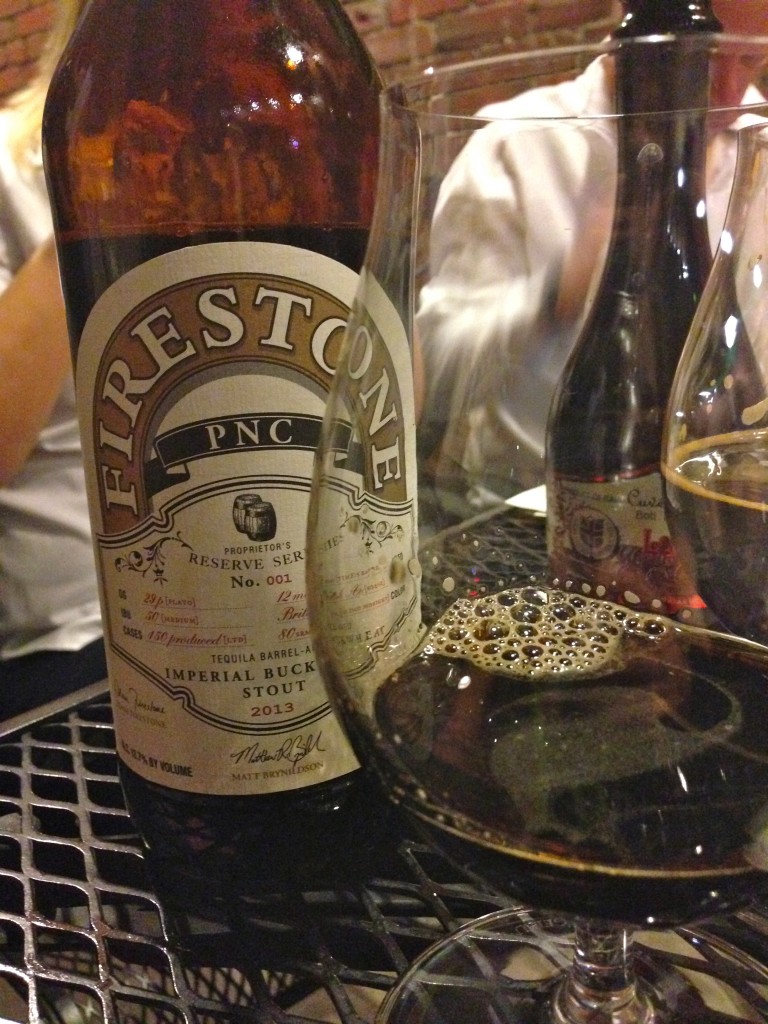 Firestone PNC tequila barrel-aged imperial buckwheat stout. One of my favorites of the night.

And my all time favorite of the evening – Stone's Saison aged in white wine barrels. Mind bogglingly delicious and not at all what I expected to come out of Stone. Want. More.

The next day was full of seminar after seminar.

So much learning and note-taking. I was in beer nerd heaven.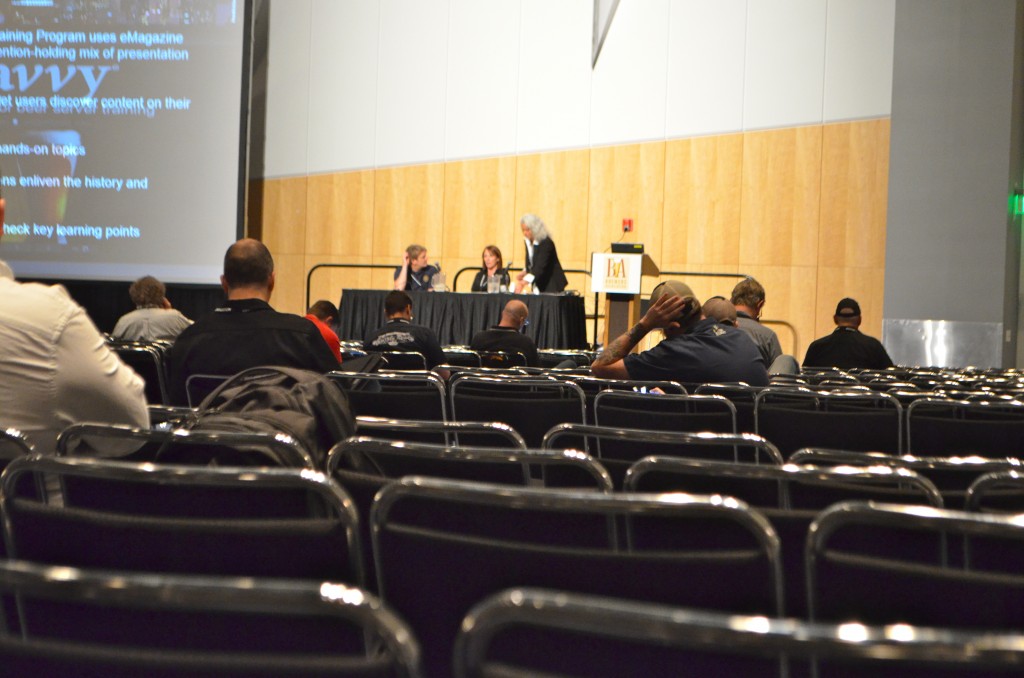 I sat in on the Brewpub Panel which featured the wonderful Cyrena Nouzille of Ladyface Alehouse! Ahh, I miss my Ladies at Ladyface so much!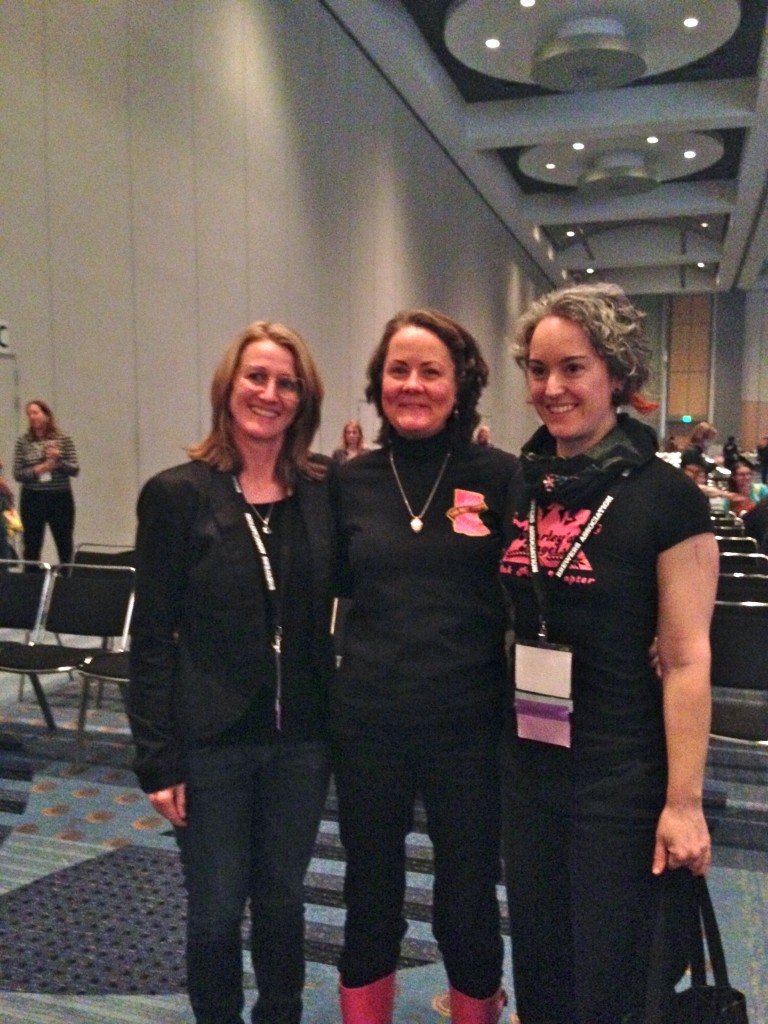 I also attended the annual Pink Boots Society CBC meeting where I met Franny from both The Full Pint and all things Golden Road/Mohawk Bend/Tony's Darts Away! Franny flattered my brains out when she complimented the beer pairing dinner I designed and hosted at Tuning Fork in Studio City and said it was the best that Golden Road has ever had and possibly the best pairing in the universe. That last part might not have been said out loud…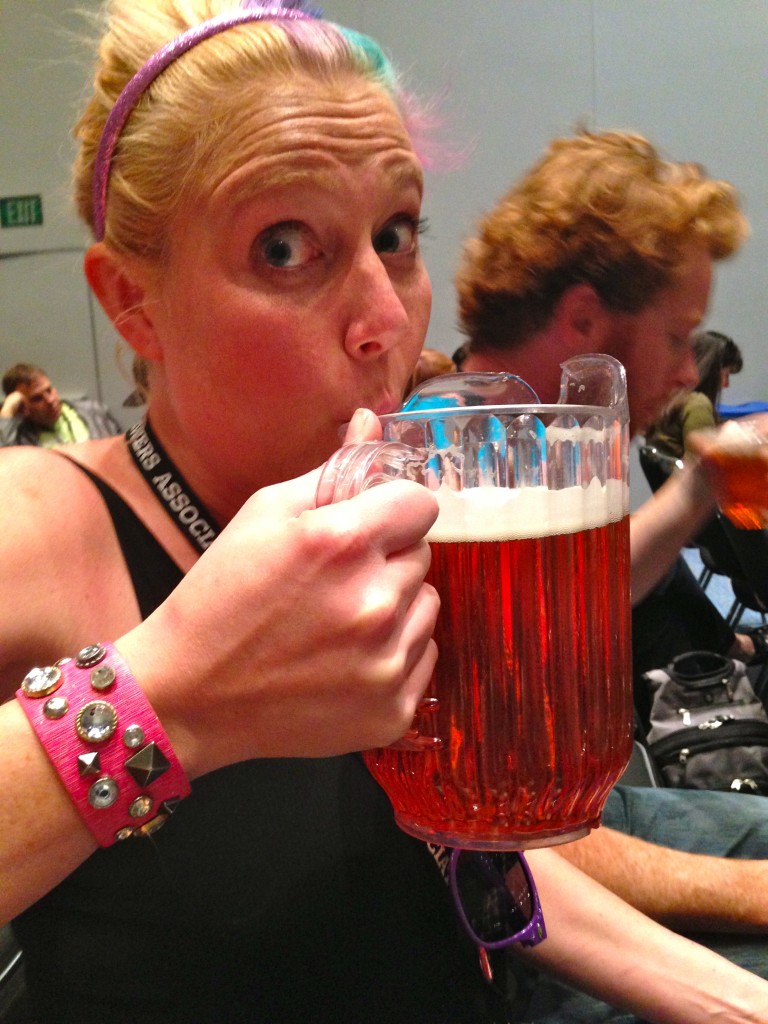 The next day started off as all mornings should – with coffee beer. Oh, and learning. We were there to learn, too.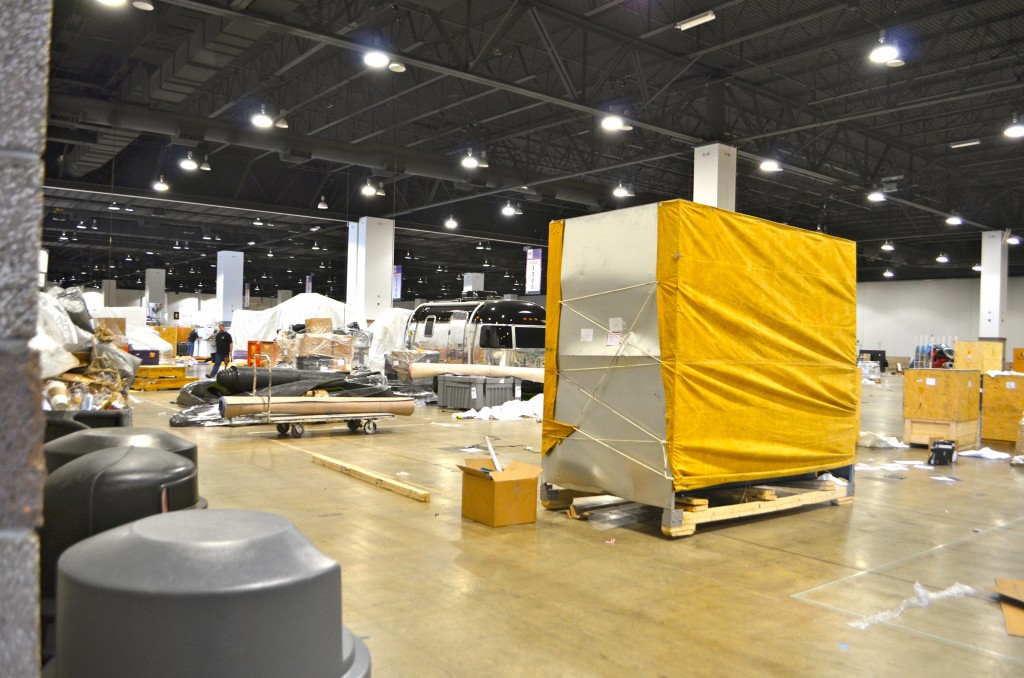 The day passed by in a blur of seminars and long chats about distribution. I made it up to the exhibition hall one last time to take this very sad, lonely picture. It's just not fun to see everything taken apart and packed up to head back home. But now, it was time for the World Beer Cup.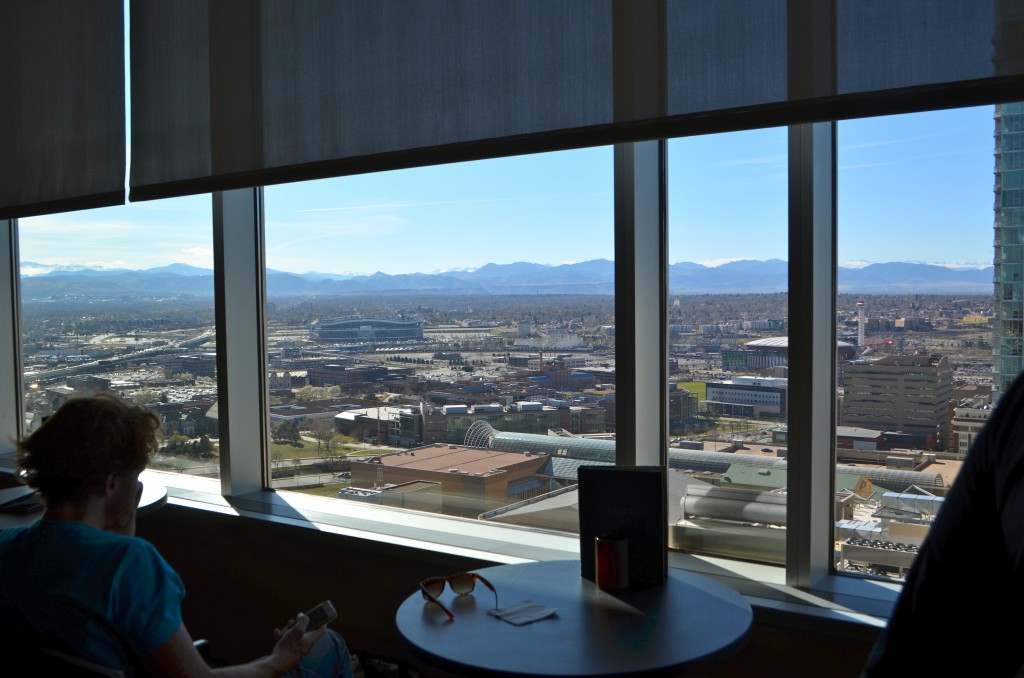 We headed to the Hyatt to wait for the doors to open and enjoyed the gorgeous view overlooking Denver and the mountains.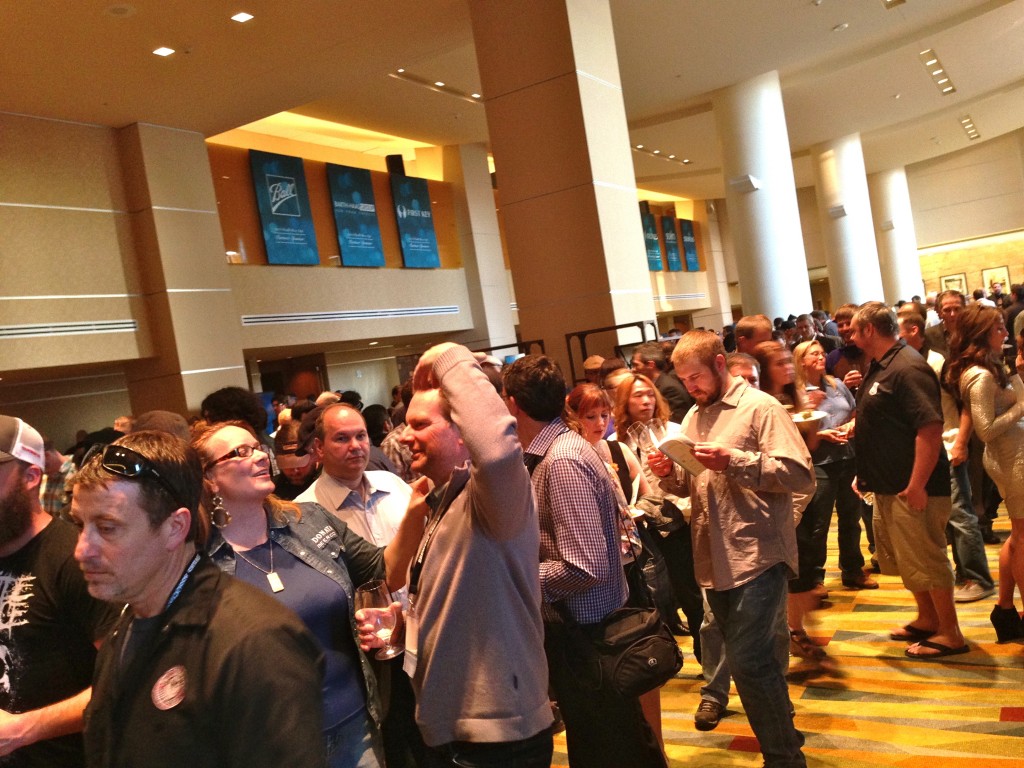 And then, chaos. There was a long line to reach the beer pouring station where they were serving the remains of all the bottles sent in for the WBC competition. Buffet stations lined the outskirts and I managed to grab some brisket and short ribs, most of which rolled off onto my shirt. Thank goodness for the color black. Conceals all.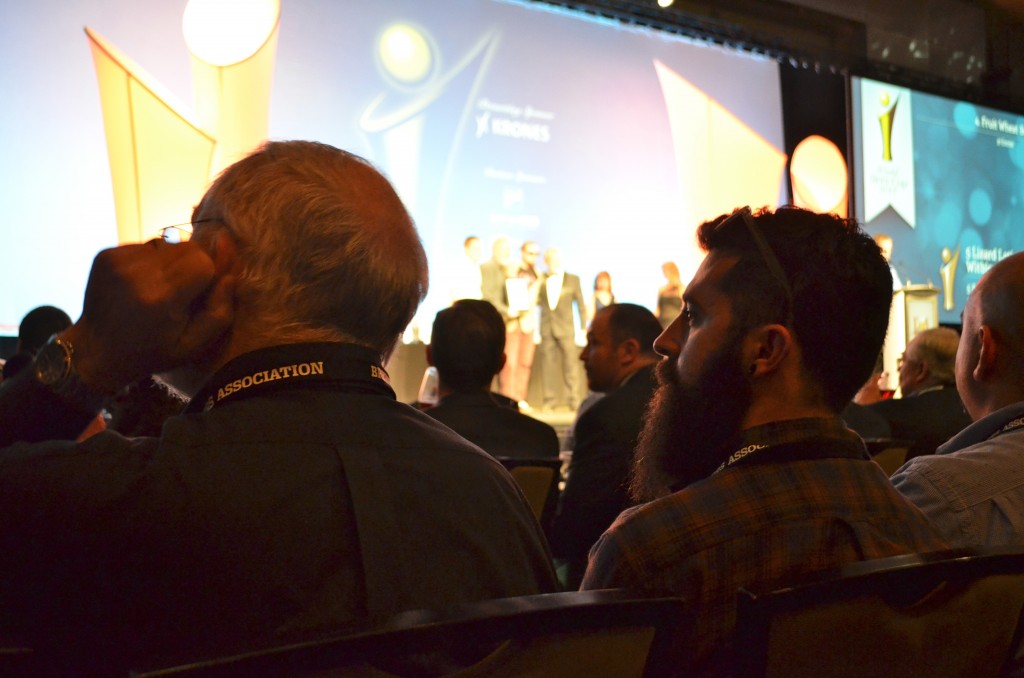 We arrived early and were able to snag seats in the second row.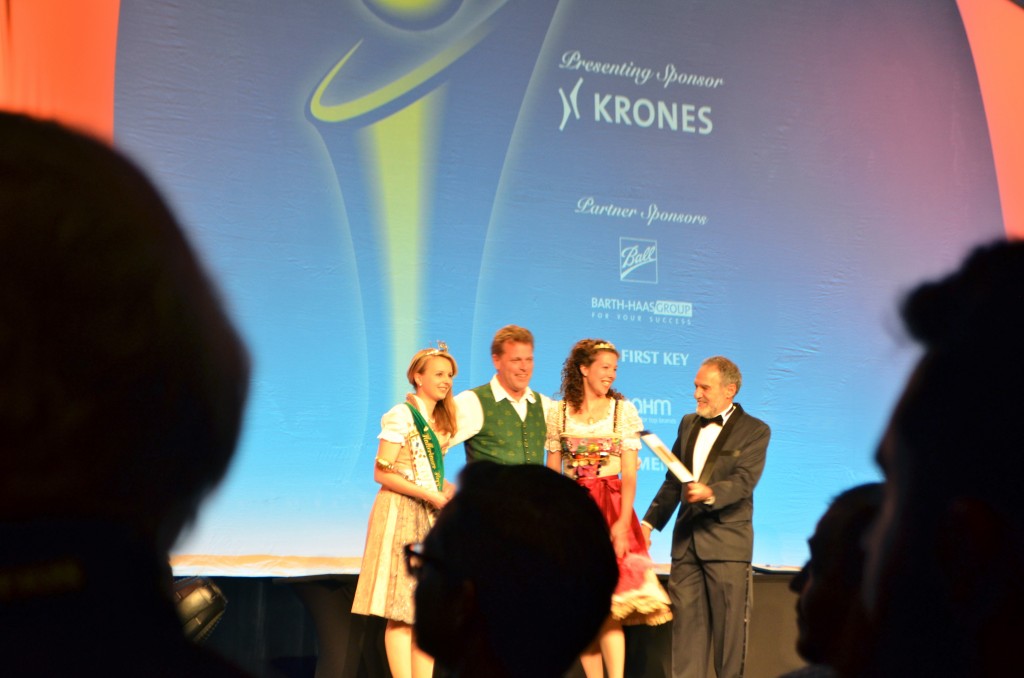 The Hallertau Hop Queen made her appearance yet again!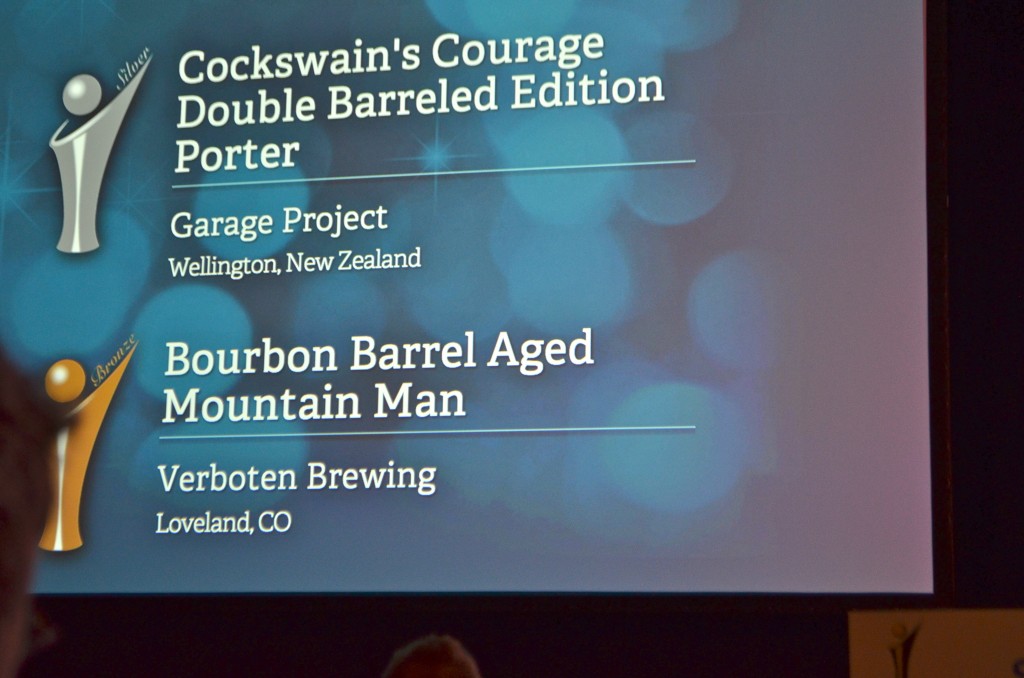 And VERBOTEN! They got a bronze for their Bourbon Barrel Aged Mountain Man…

And blew my mind again with a SILVER for their Pure Imagination oatmeal stout! I don't think I've ever cheered louder. Except maybe for the Colorado Avalanche games… But this was a close second.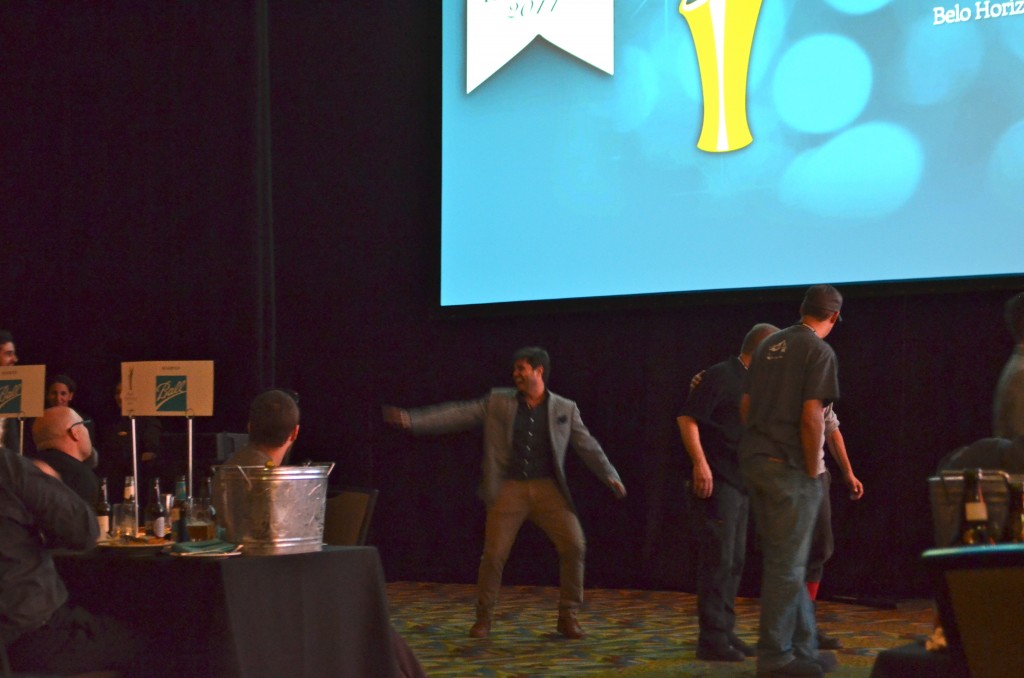 And then Brazil won a bunch of awards and spent the night dancing and chanting "Brah-ceel!". That was entertaining as well.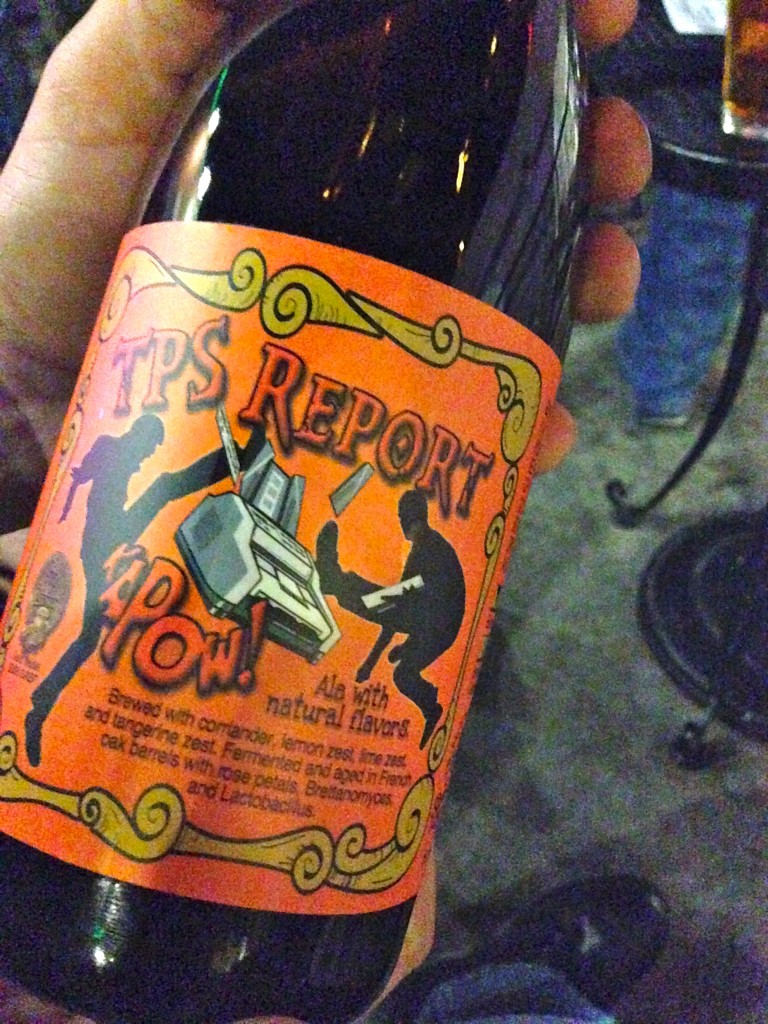 We celebrated the World Beer Cup with another visit to Falling Rock and wandered around congratulating everyone. I ran into Steve from Kinetic Brewing as well as AJ from Figueroa Mountain Brewing (I love seeing my California friends), and ended the night at the Brown Palace with Organic Dan, Ashley and the awesome Brian Lenzo –  owner of Blue Palms Brewhouse.


We got a personal tour of the haunted rooms thanks to our awesome bartender, and then spent the rest of the evening taking ridiculous pictures in front of the upside down grillwork panels we spent half an hour trying to find.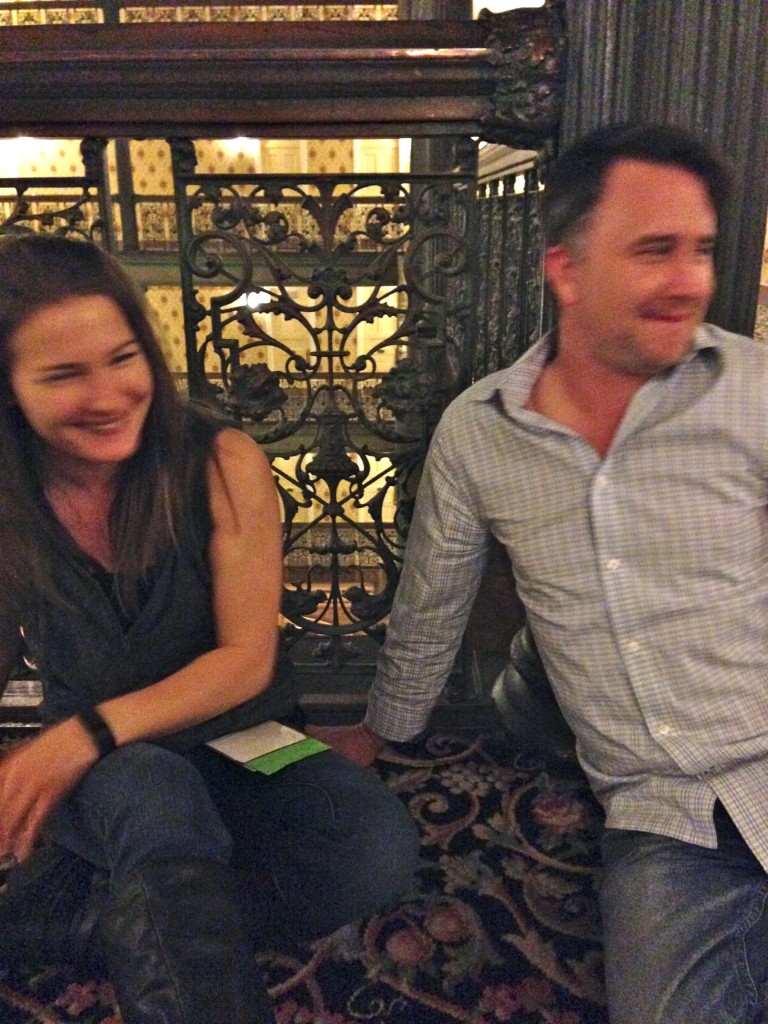 Waaaaay too happy about finding those panels.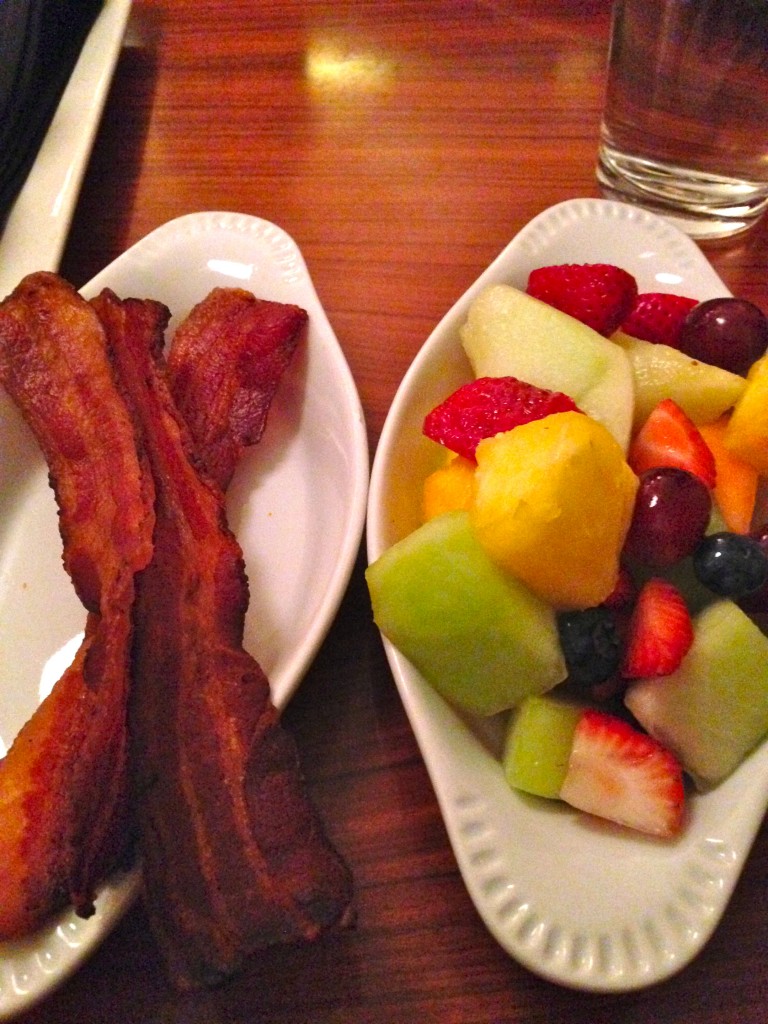 Bacon, fruit and green tea signaled the end of the Craft Brewers Conference of 2014. Looking forward to next year in Portland, Oregon!
Oh yeah…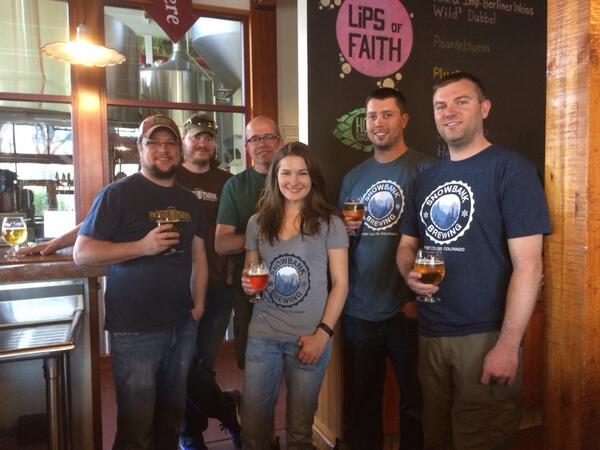 …this brew day at New Belgium thingy happened yesterday, but that's another story for another time…