I had an interview in San Diego yesterday and it was getting to be around lunchtime. I figured that I should probably enter this interview with a full stomach to level my head. Enter: Stone Brewing. Again! I can never get enough of either this place, or San Diego in general!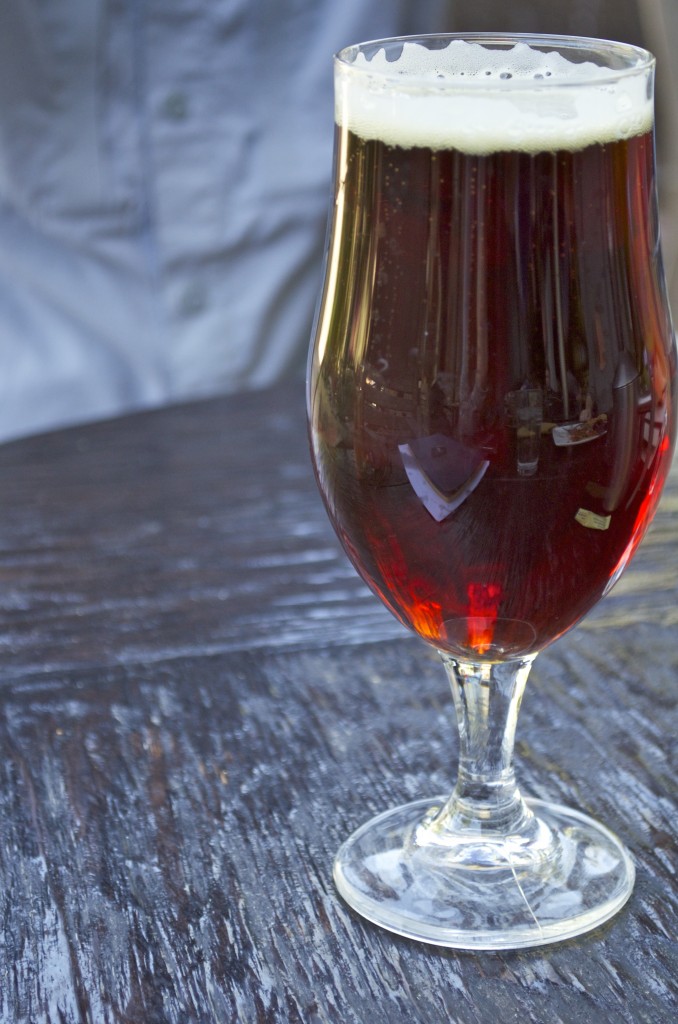 My pops ordered the Oaked Arrogant Bastard. He graciously let me steal a few sips. I love how the oak chips slightly mellow out the bitter bite of hops without really diminishing the wonderful, mouth-puckering IBUs.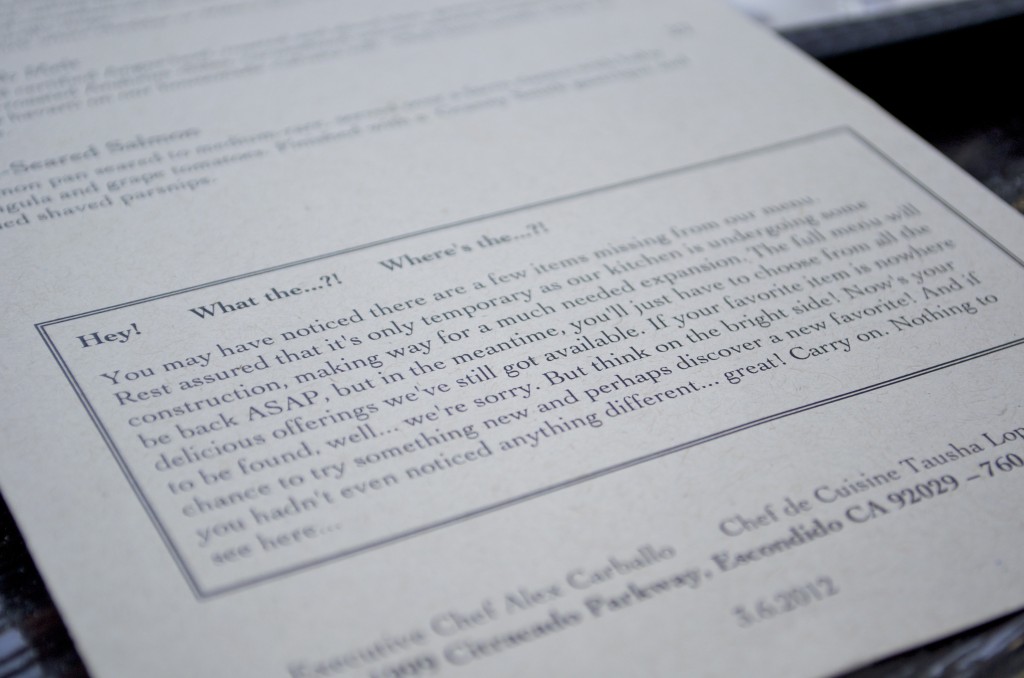 Both the beer list and the food menu were quite slim because they're in the midst of an expansion. A new building will be going up behind the current one, and all the bottling/production will go in there so that more fermentors can fit into the current building.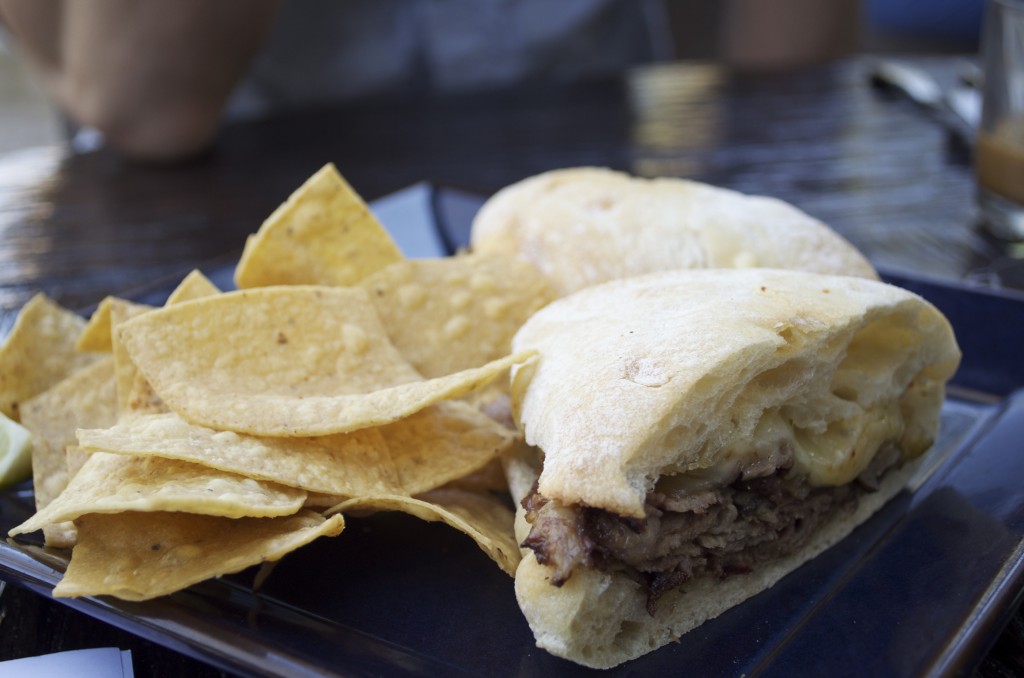 Luckily, we were able to find a few things to consume, small menu aside. The prime rib melt – so far the best thing I've eaten at Stone.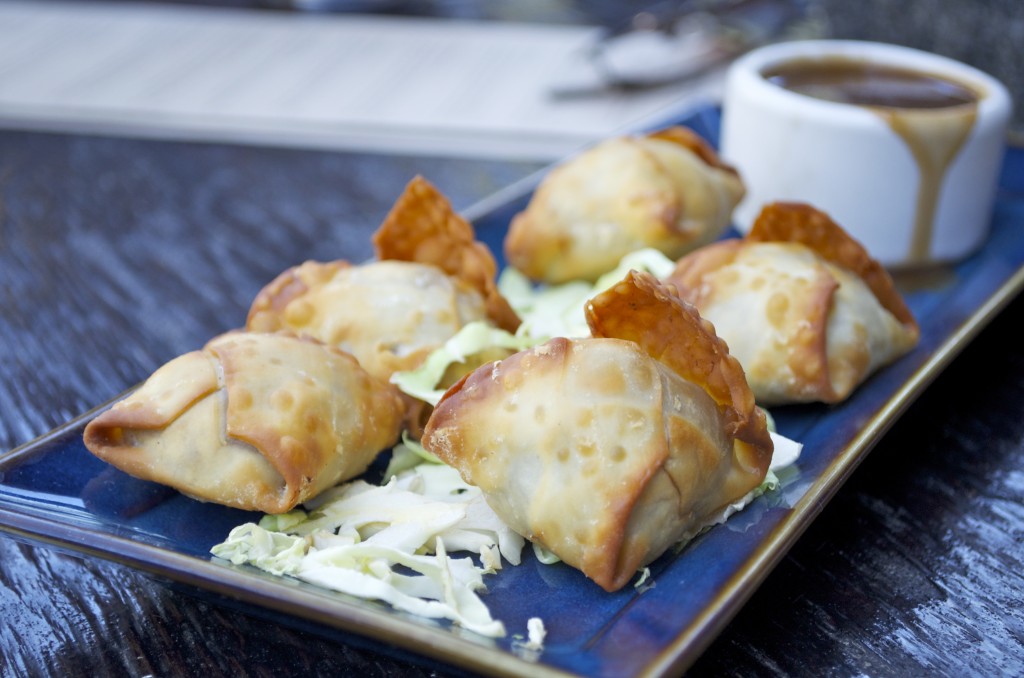 Mushroom pillows – so far my least favorite thing from Stone. The mushrooms had released all the water while cooking and made for a sloppy mess. I like mushrooms at times… This was not one of them.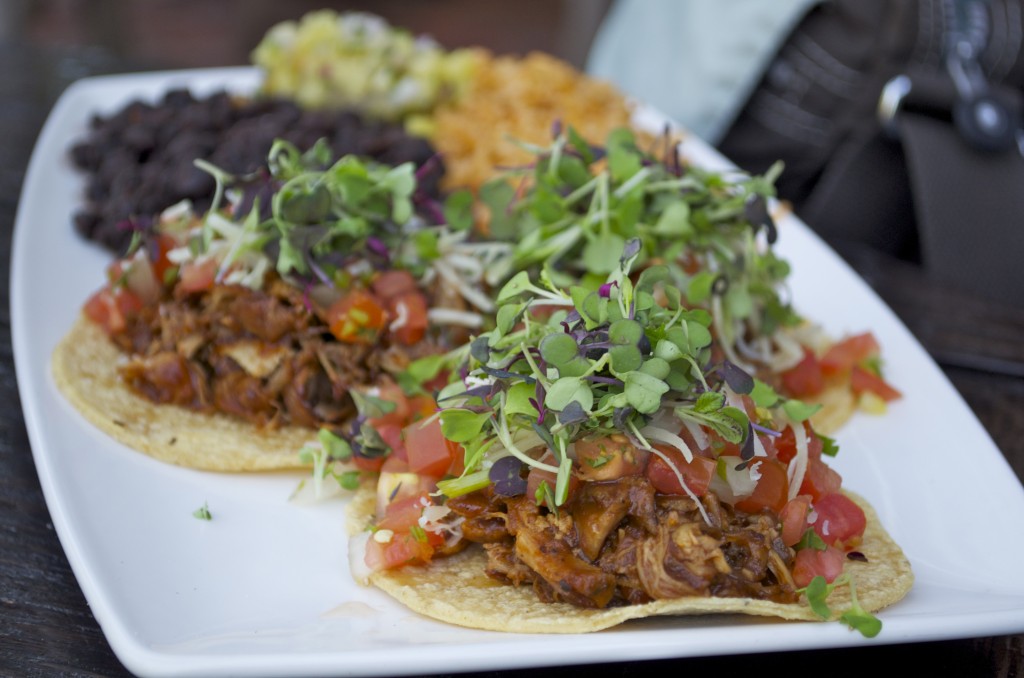 My mumsie got the duck tacos – sweet barbecued duck topped with fresh tomatoes, onions and sprouts, served alongside spiced rice, beans and corn salsa.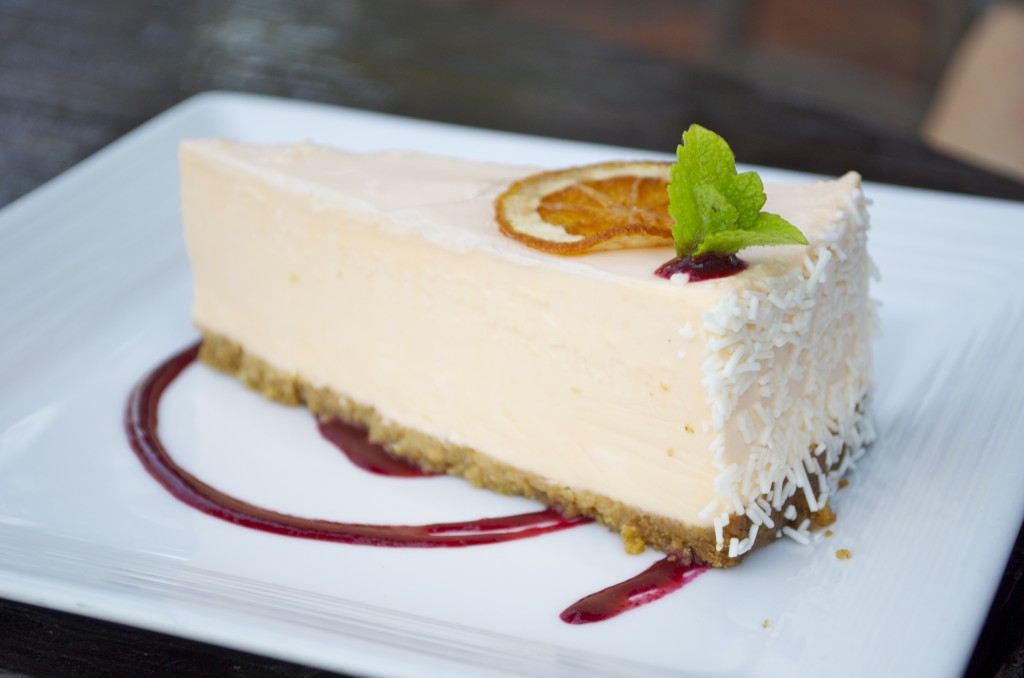 For dessert we split the orange chiffon cheesecake. This was like eating delicious air! Incredibly light, creamy, not too sweet with a perfectly crumbly crust.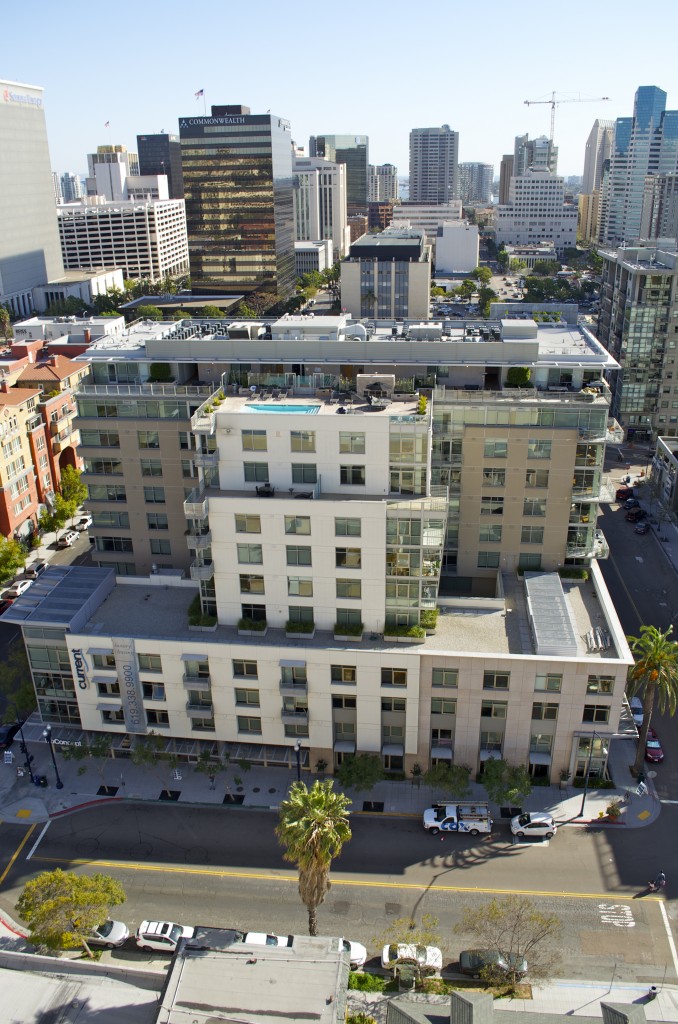 After fooding, I had the interview and we cruised down to San Diego for the William Fitzsimmons concert in Little Italy.

A few pictures of that will come later! First, we had to stop by my favorite bar in town: Craft & Commerce.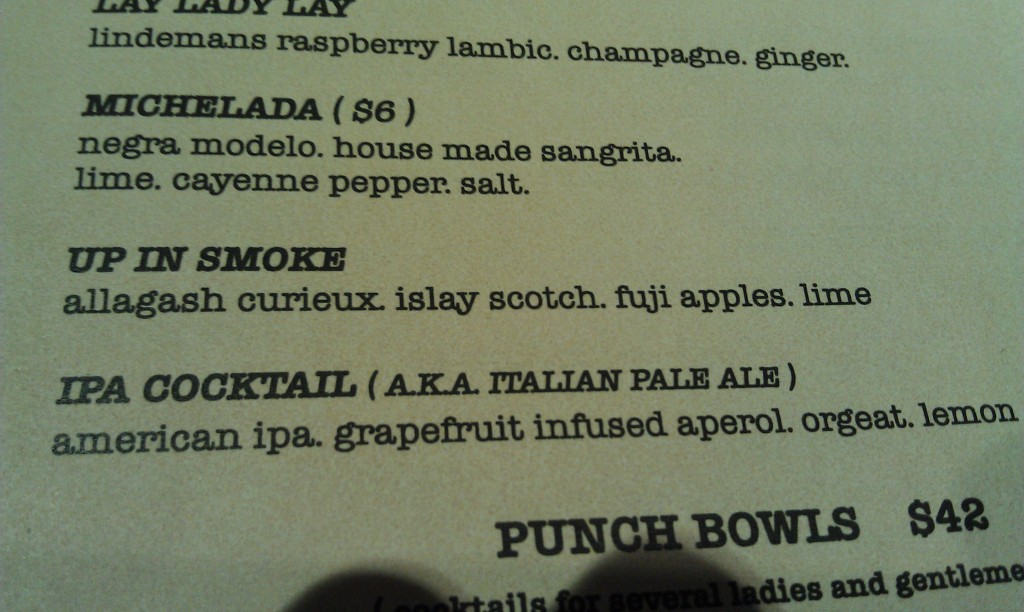 Both Michael Skubic from Hess Brewing and Jeremy Moynier from Stone Brewing recommended the Up In Smoke. I had to try it.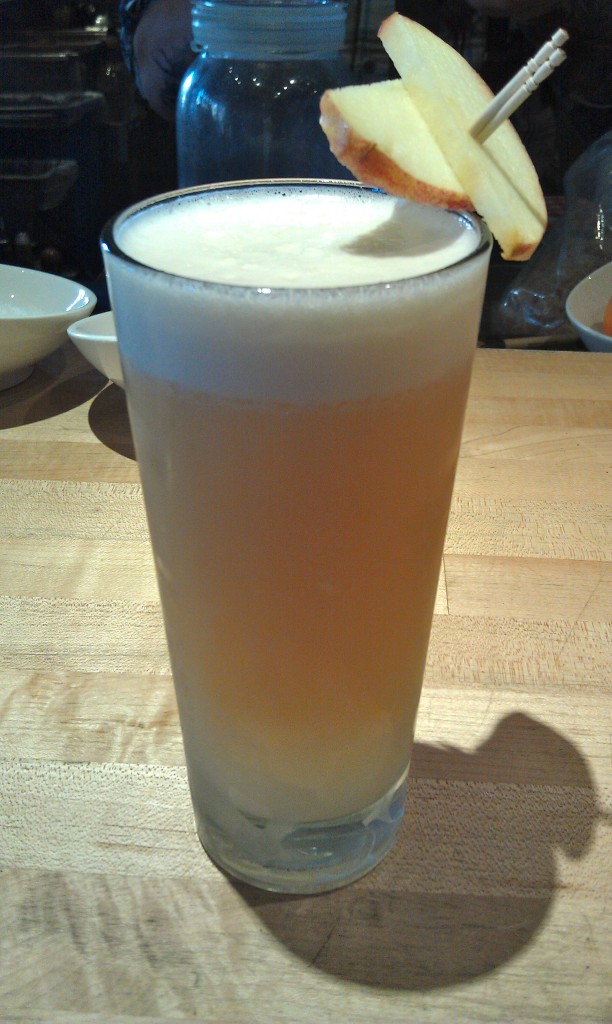 This is a very, very smoky/scotchy drink! I've always been afraid of bastardizing beer, but I'm glad I got this! The sweetness and carbonation of Allagash Curieux along with the tang of the lime juice balance the smoky scotch, with big cubes of ice to mellow the blunt alcohol. This baby is a slow sipper! The real question now is what beer cocktail to try next?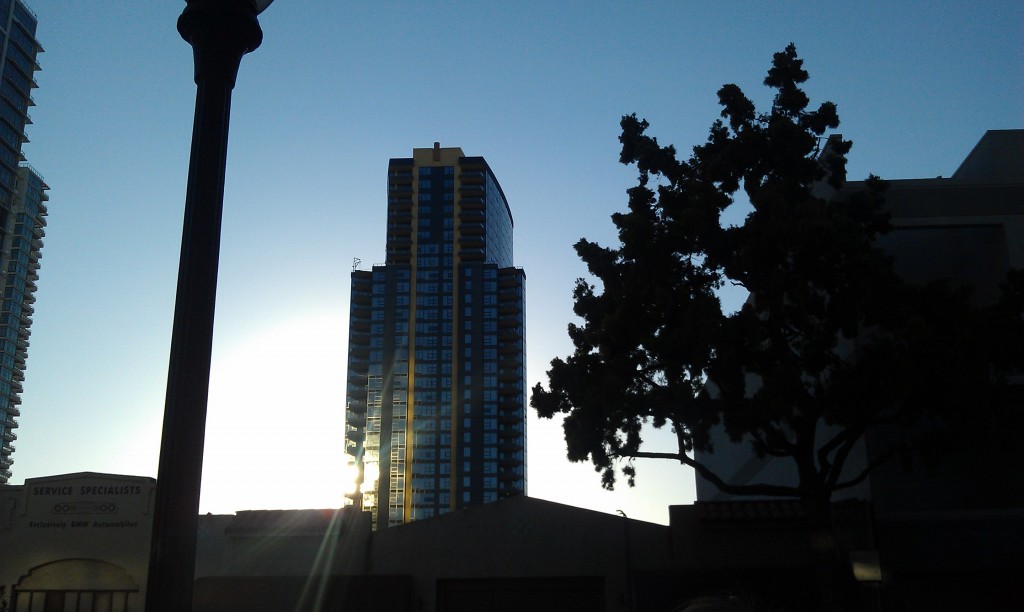 After Craft & Commerce, we sallied over to Anthology and spent the night being lulled into mellow, happy oblivion by William Fitzsimmons.

I needed this vacation. Happy sigh.
Don't forget to enter my growler giveaway! It ends on Wednesday, March 14th!!!