Remember how I said that my pictures would be getting progressively better? I forgot to mention that first they have to get progressively worse… "It's gotta get bad before it gets good."
Without further ado, I give you the restaurant that made this ridiculously-high-temperature-wanted-to-pass-out-don't-like-this-place-at-all town bearable.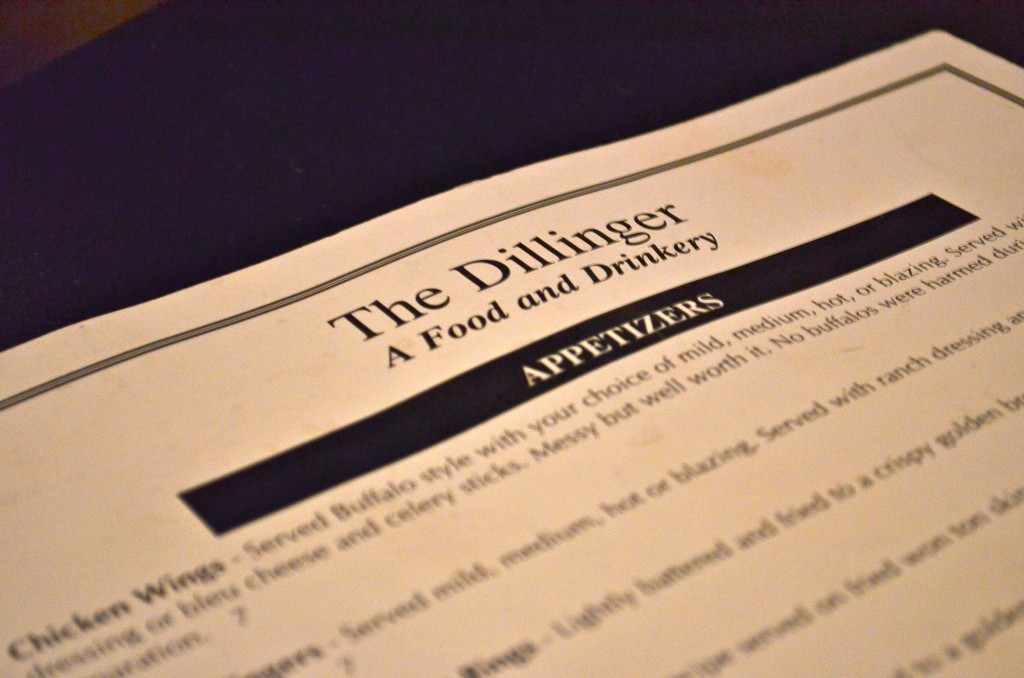 The Dillinger: a restaurant in Boulder City, Nevada that had their grand opening on August 19th. After visiting the greasy diners and eating art fair food, I was thrilled to have stumbled across this while walking the town.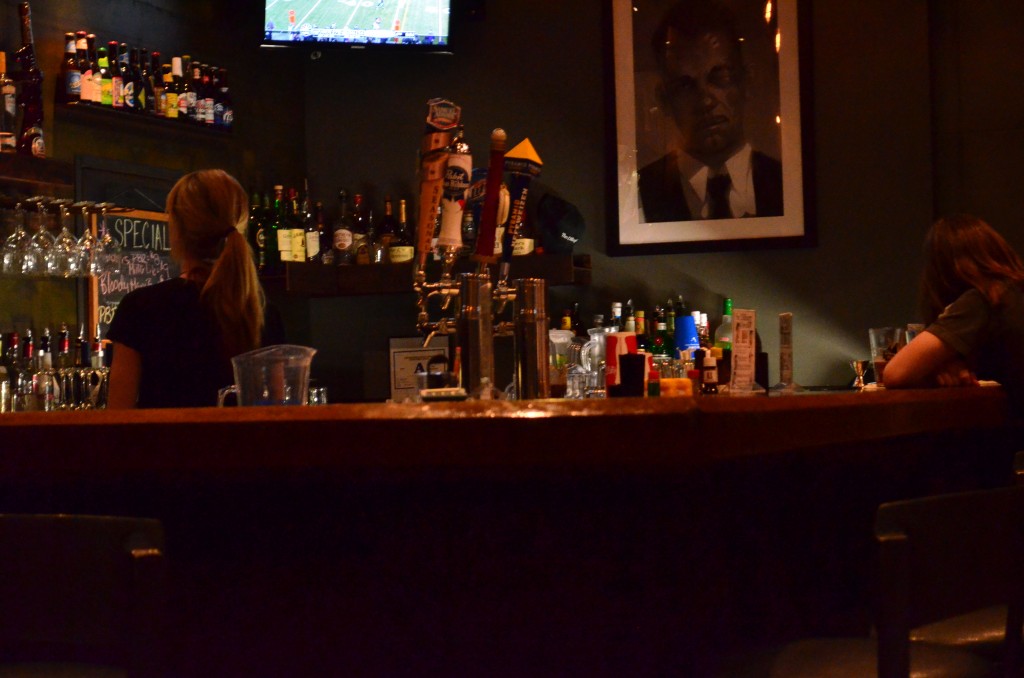 They have some good beers on tap, if you choose to ignore the PBR (which did win best large brewery at GABF this past weekend. Weird.).

They carry Dogfish Head! That alone would be grounds for me to LOVE THEM. I got Dogfish Head 60 Minute IPA on tap and Ora grabbed a bottle of the 90 Minute. My boss is a hophead. Awesome.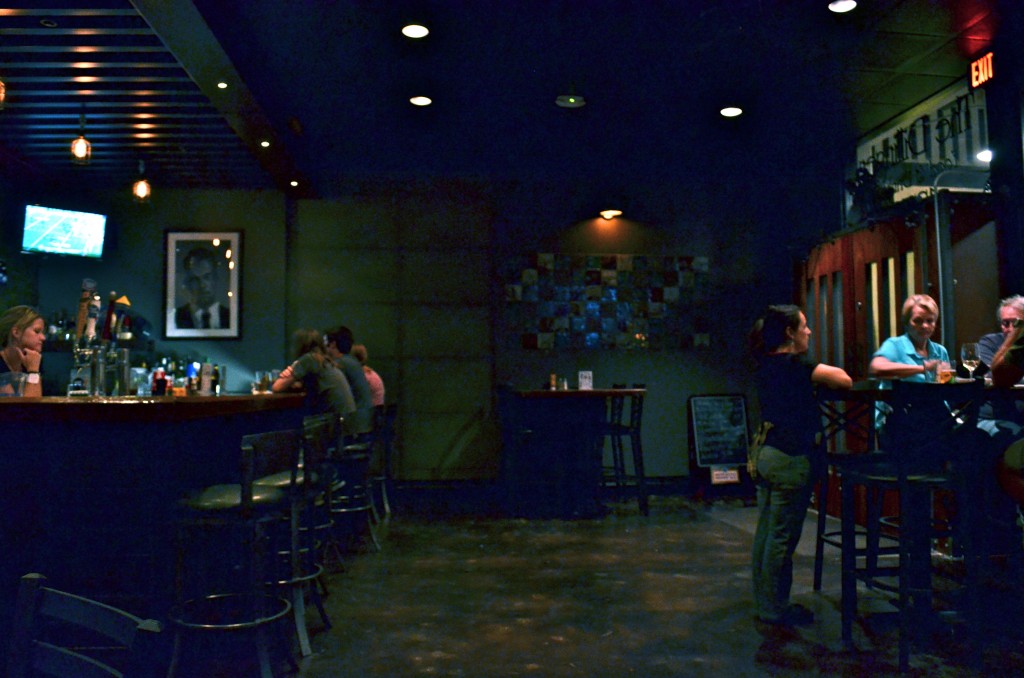 The inside is spacious and open – something you don't find anywhere else in town. The local diners cram as many tables into the room as they can which makes for an obstacle course if you're trying to navigate in or out of the room. The Dillinger is airy and serene with soft lights accenting the marbled floors and tiled decor. Amy, our server, was ridiculously helpful and knowledgeable about everything on the menu, AND the drinks! Anytime we started to need anything, there she was! AMAZING service without being in-your-face. Amy, from the bottom of our stomachs, thank you for your help and conversation!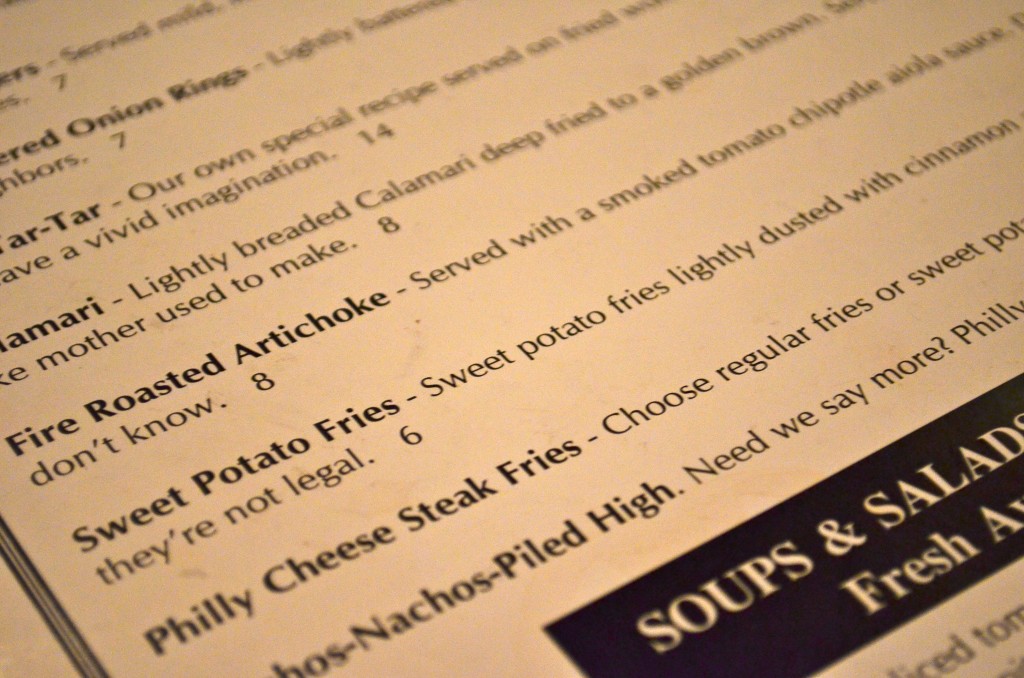 To start, we ordered the fire roasted artichoke. Not something I'd usually go for, but I'm so glad we did!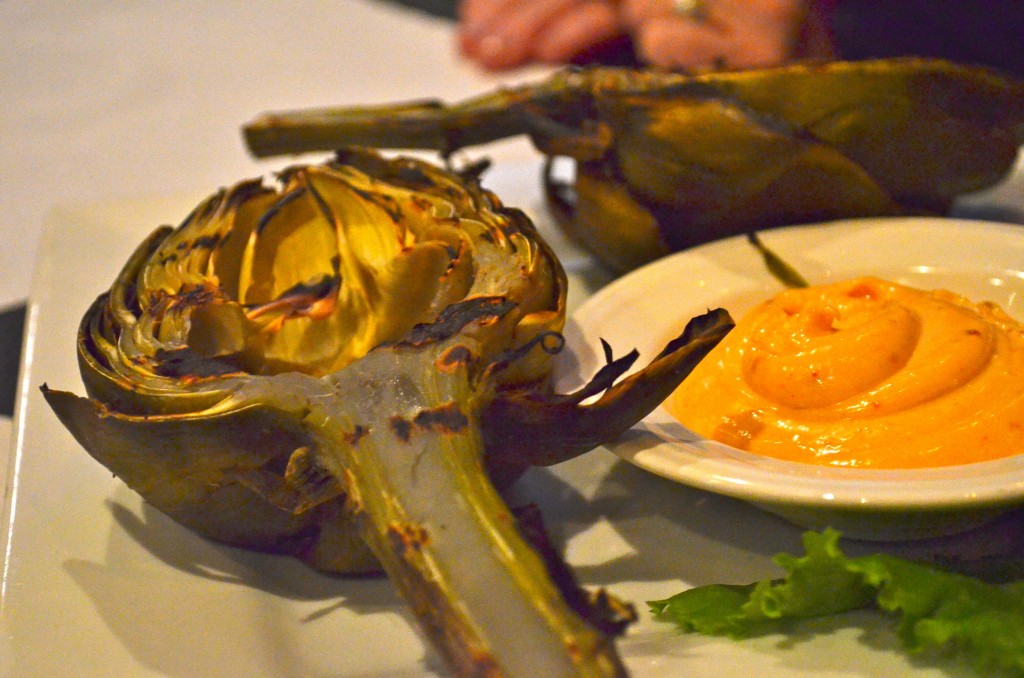 Tender leaves of artichoke, drizzled with lemon and dipped into this zesty, smoky tomato-chipotle dip. I could've eaten the dip on its own with a spoon! Actually, I did eat the dip with a spoon. I'm not ashamed.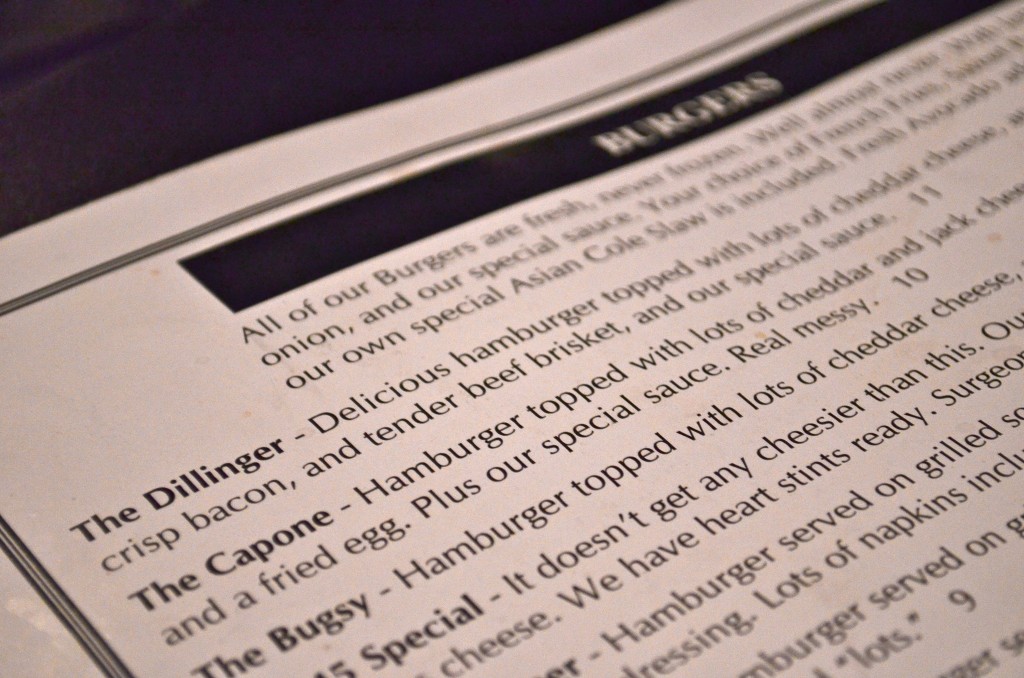 I had to order the namesake – The Dillinger. If there's an item on the menu that is named after the restaurant, GET IT. There's a reason they name it after the place!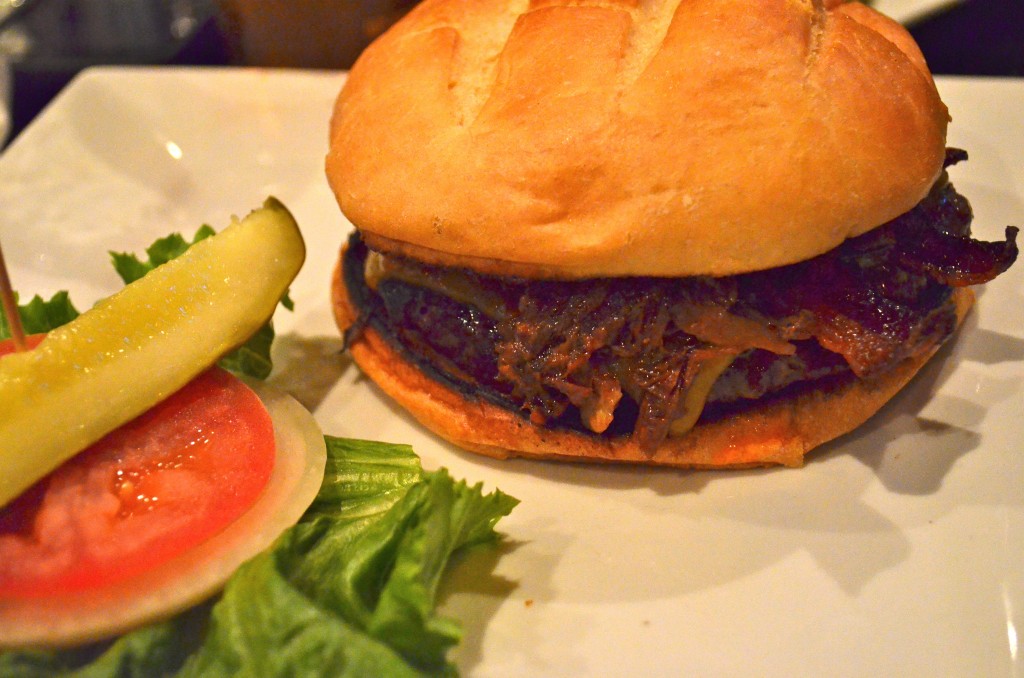 A hamburger, cheddar cheese, crispy bacon and brisket encased between the fluffy buns that are as soft as pillows. The combination of smoky bacon and the sweetness of the barbecue sauce they drizzle over the brisket brought tears of love and joy to my eyes. Why don't all burgers include bacon and brisket? My new obsession!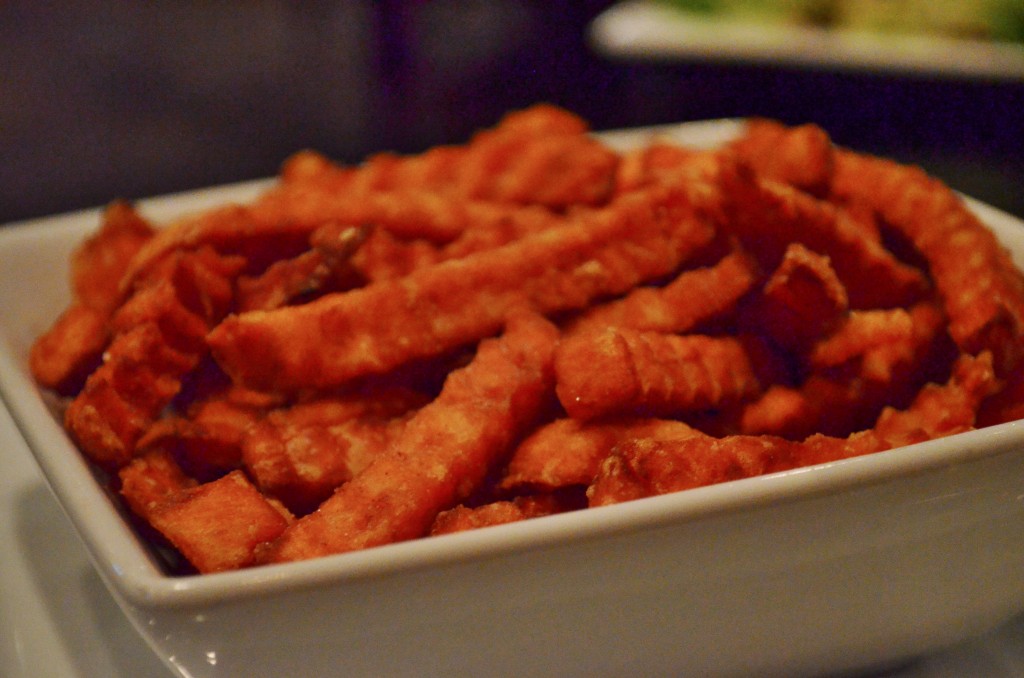 Other obsession – their sweet potato fries. I've had sweet potato fries before. No big whoop. THESE sweet potato fries, however, are tossed in a mixture of cinnamon and brown sugar, making every crevice of the crinkle cut fries explode with the delicate whisper of warm sugar and sweet potato pie. Exploding with delicate whispers. Try to find fries that can do that anywhere else.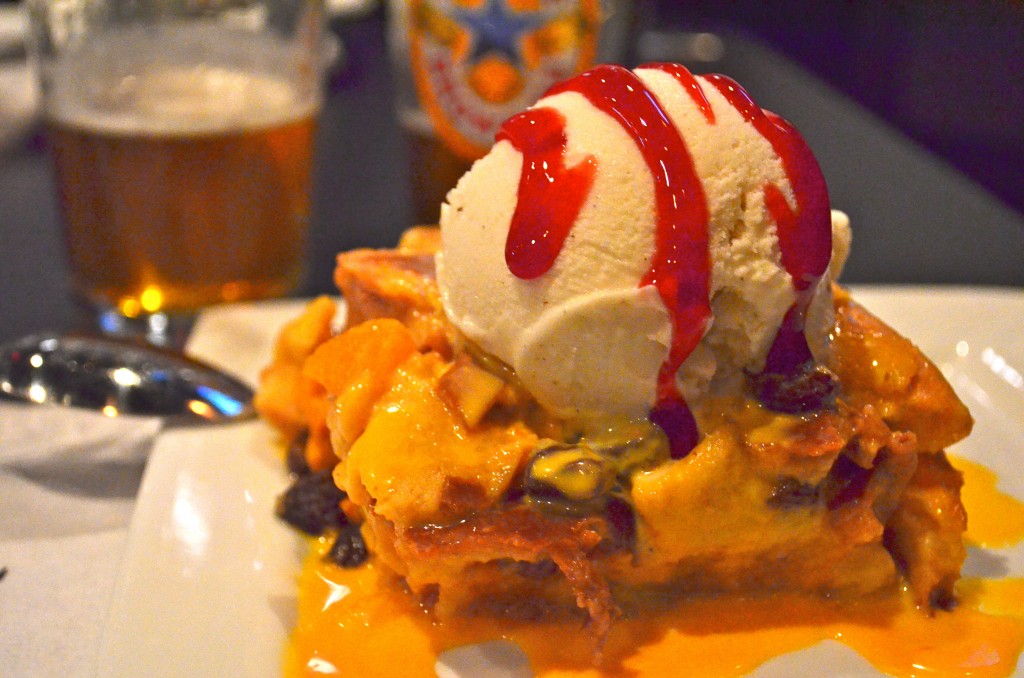 The grande finale. This is the best bread pudding I've ever consumed in my entire life. Like sweet potato fries, I've eaten a LOT of bread puddings. This one makes any other bread pudding embarrassed to be called bread pudding. This is the manager's mother's recipe – peaches and raisins ensconced in layers of warm, silky, sweet custard-soaked bread, drizzled with more rich custard and topped with vanilla ice cream and raspberry sauce.
I was so full after this meal that I had to waddle back to the hotel, cradling my leftover bread pudding with all the love and care I could, before devouring it for breakfast this morning. This meal and The Dillinger –  what dreams are made of.