My friend and cousin Allie came over for a day of wine tasting and food eating yesterday. I had a Groupon for wine tasting that I bought way back in December, and it was expiring in three days. We jumped in the car and headed over to Calabasas to Bernard's Wine Gallery. Tip: Pull into the free parking lot to the left of the store and try to get parking there if you can. When we got there, no spots were left. We ended up driving down the street and valeting with some snobby, uppity guys who scoffed at us and begrudgingly agreed to valet after hearing where we were going.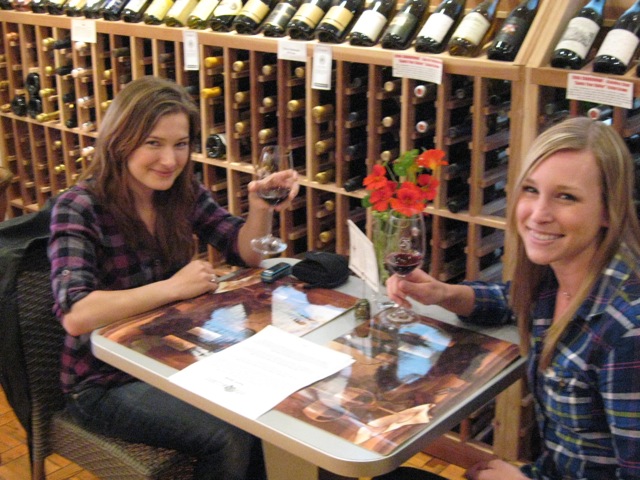 As you can tell, I got really dressed up for the occasion…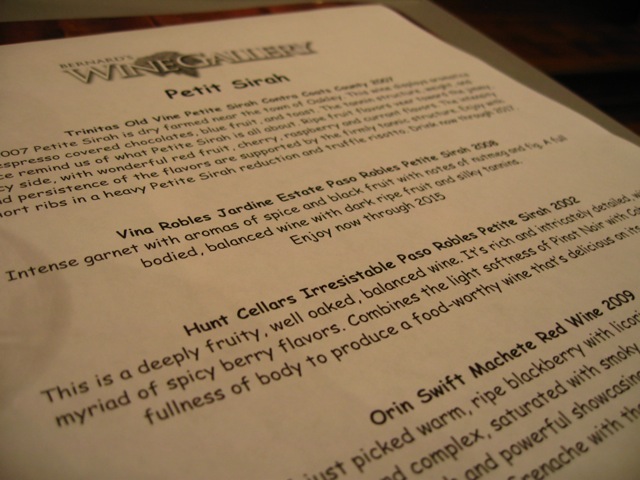 We "splurged" and got the Petit Sirah tasting. The Groupon got us a wine tasting for two people for only $15, but the Sirah tasting was $3 extra per person. We figured we could spare the extra cash, even though we'd gone all fancy with valet.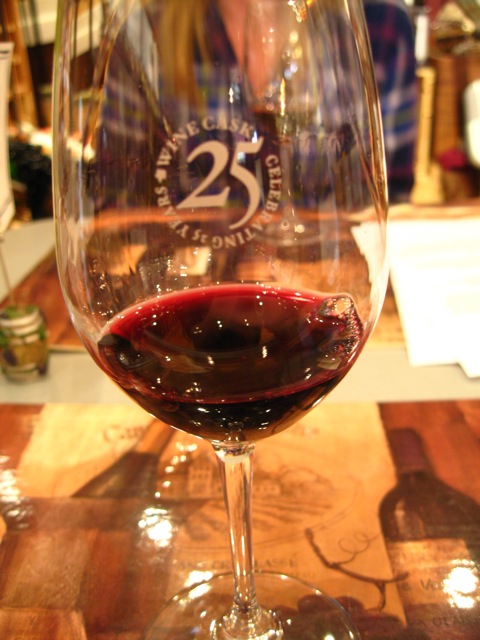 Our favorite was the third one – Hunt Cellars Irresistable Paso Robles Petite Sirah from 2002. We jokingly asked for a refill and the wonderful gentleman who was serving us generously poured us another taste!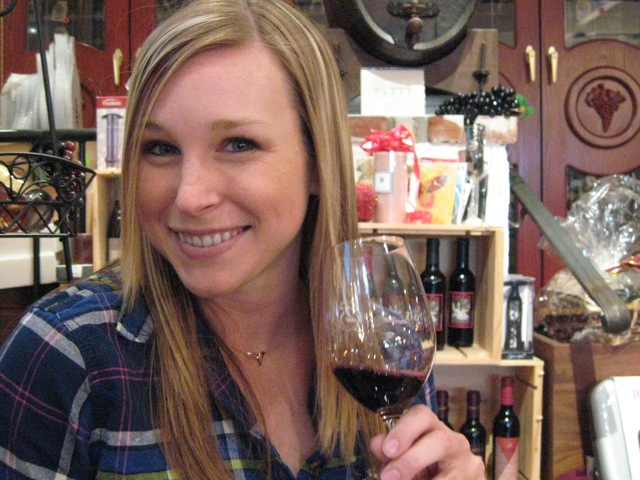 Allie is well-versed when it comes to wine. Seeing that this was my first wine tasting, I did a lot of nodding and agreeing with whatever she said. It all tasted good to me!
After our four tastings, we roamed the adorable little shop for a bit, talked with some of the staff and finally went to retrieve my car from the snobby valets, who we tipped because I'm so very, very nice. It was around dinnertime, so we headed over to… LADYFACE!!!

Ahhh, this is MY kind of place!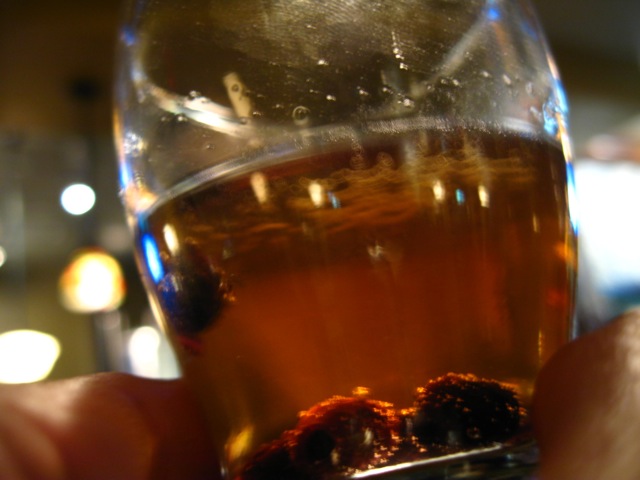 I tried their oaked blueberry Trois Filles Tripel that had real wild blueberries in the glass. This beer was very mild, slightly sweet and very tasty, however I just cannot get used to drinking room temperature beer. I went with my current Ladyface favorite – Chesebro IPA.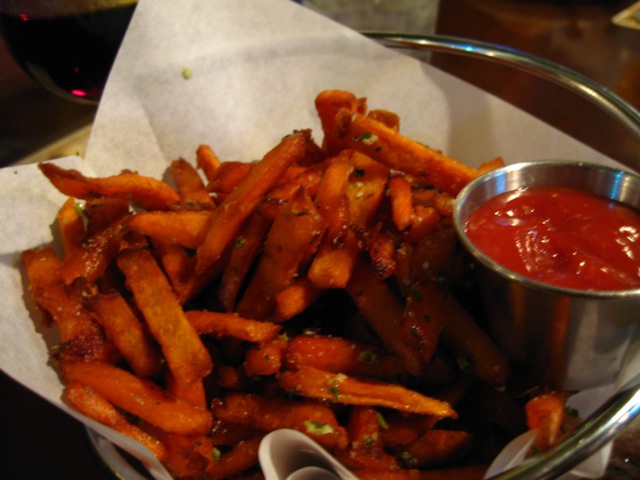 We split the sweet potato fries with red ale ketchup – another one of my "regular" orders, along with the sausage plate.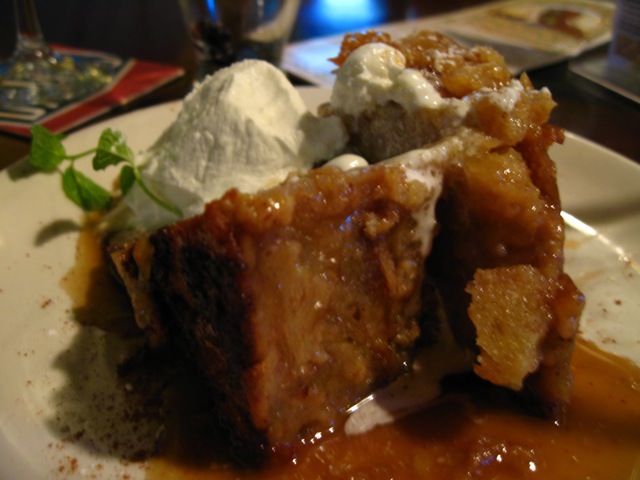 BREAD PUDDING!!! We specifically requested a center piece of the bread pudding (I've found the corner pieces are dry and hard) and it was AMAZING! Notes of sweet cinnamon, rich caramel and nutmeg made for the best bread pudding I've ever tasted in my entire life – including mine! Okay, maybe not QUITE better than mine, but pretty close!
Ladyface Fridays.
It has a nice ring to it, doesn't it?