I'll use any excuse to go out to eat. Holidays just happen to be a yearly built-in excuse. Over the past week, many restaurants have been visited, family functions have brought mass quantities of foods, and jeans have gotten a little tighter. It's all worth it.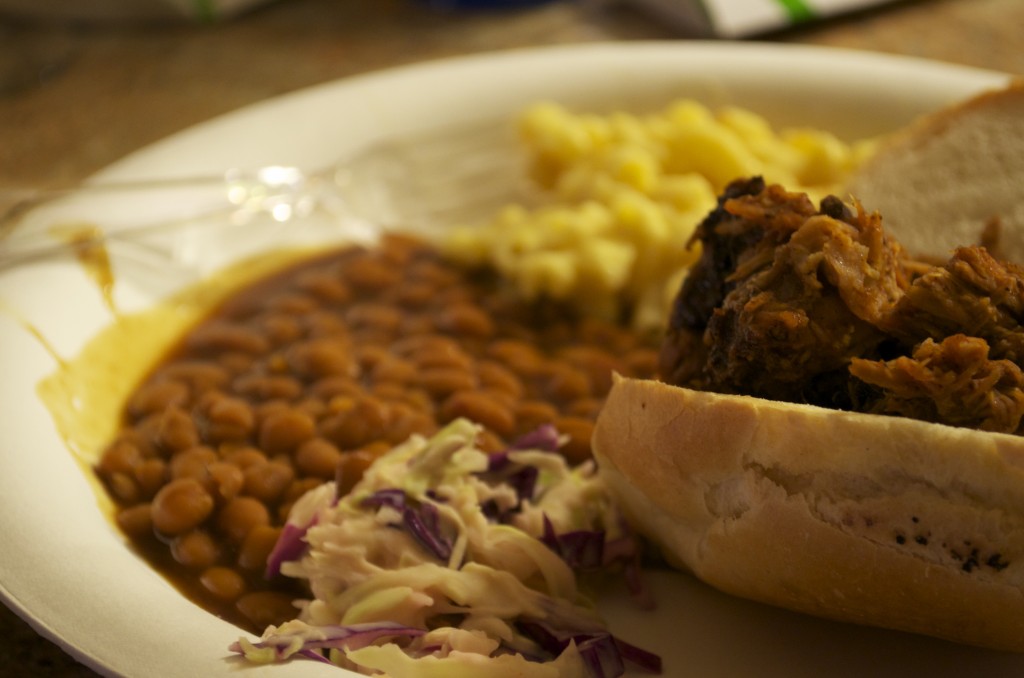 First up – family dinner. My extended family in Awesometown recently got a Big Green Egg, so we went down to enjoy some pulled pork that had been sitting on the smoker for hours. We supplied the homemade mac and cheese and baked beans. I ate until I hurt, then ate some more.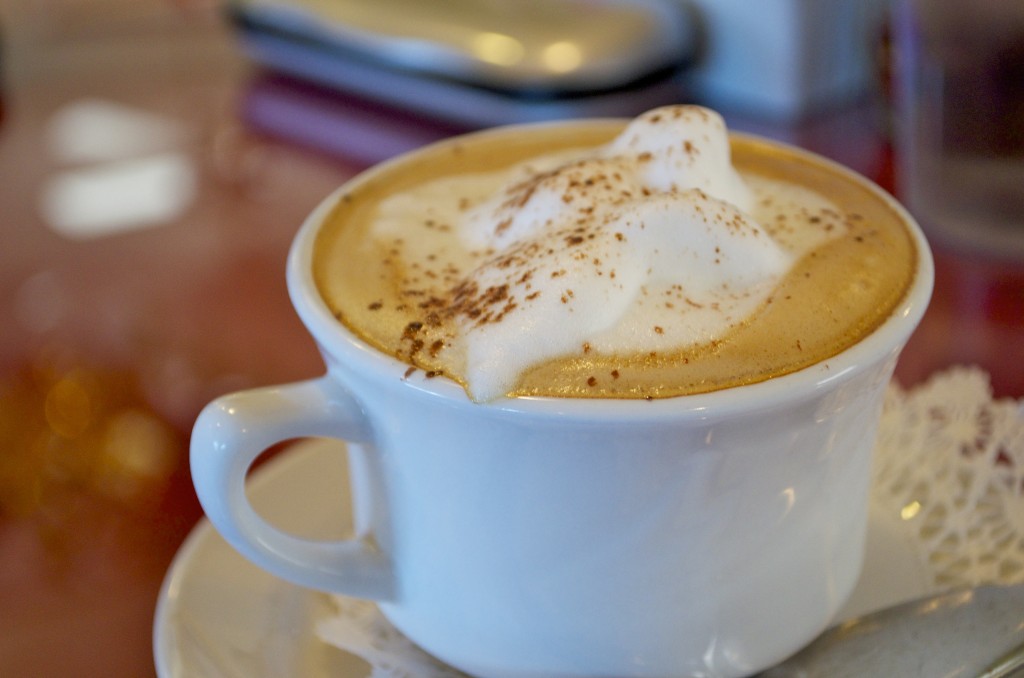 Yesterday I took my family to Two Guys from Italy – a restaurant in Moorpark that is owned by a German woman and sells amazing German food. Oh yeah, they make Italian food too. I ordered a cappuccino, which was delicious, even though I still don't know what a cappuccino is. How is it different from a latte? Someone please explain.

I also ordered one of my latest obsessions (which I actually first tried at Two Guys from Italy) – jägerschnitzel. I've discovered it's quite difficult to take a good picture of pork that's been pounded flat, dredged in panko, fried and smothered in a wine and mushroom gravy, served alongside deliciously buttery dumplings called spaetzle. Trust trust me on the fact that it tastes delicious.

Today we checked out a brand new place in Newbury Park called La Cucina di Venti <– my Yelp review. I ordered the Mushroom Ravioli – I know, you're asking yourself, mushrooms?? But Bexter hates/used to hate mushrooms! I may have been officially converted. This sounded good on the menu and tasted drop-dead GORGEOUS in my mouth. Possibly the best ravioli I've ever had, mushroom or not!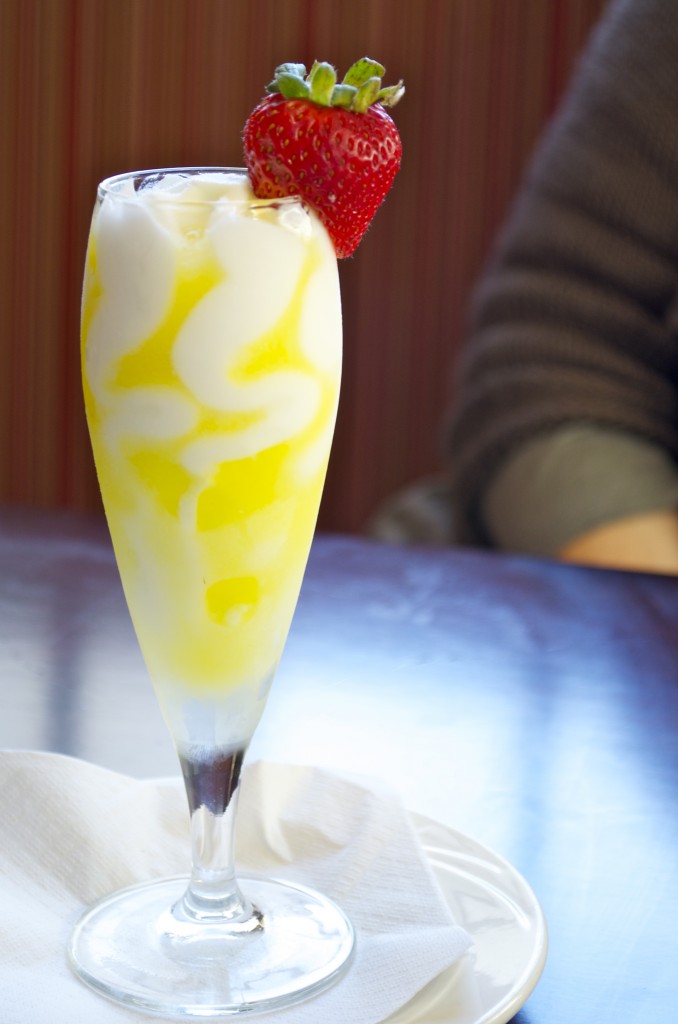 For dessert my mumsie ordered the limoncello gelato flute – light, refreshing and zesty, PLUS you get to keep the glass!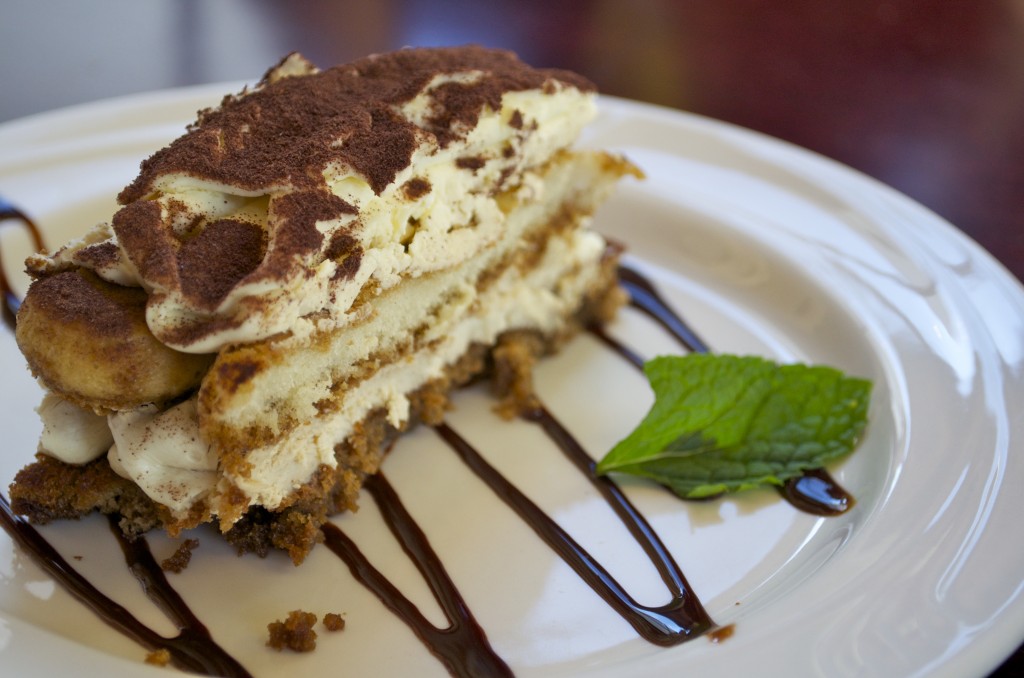 I ordered the rich and luscious tiramisu. Seriously, the most heavenly Italian meal I've ever consumed.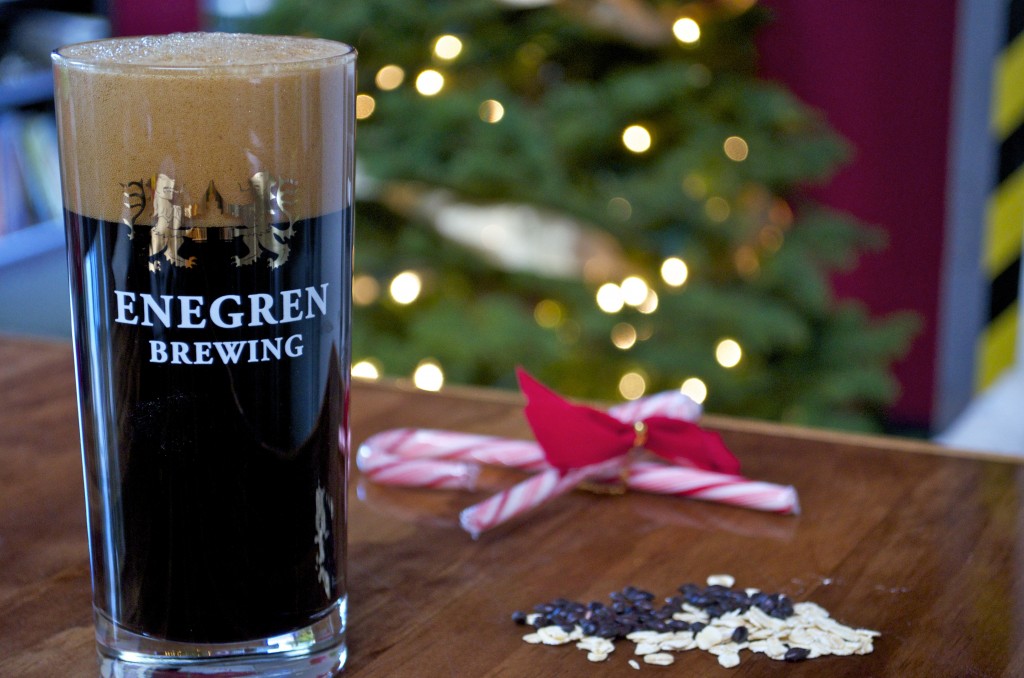 At the end of a busy holiday day, I like to have a warming glass of imperial stout. I'm repping Enegren's latest beer Daniel Irons Oatmeal Stout because it's amazing. Narcissism explosion commence – go check out Enegren's newly launched website to see more pics I took. Narcissism explosion over.
That skims the top of my holiday eats so far! I'll be sure to eat a lot more over the next few days before my excuses run out.