Have you all decided on what your last meal would be? We went all out tonight since, you know, the Rapture begins tomorrey and all.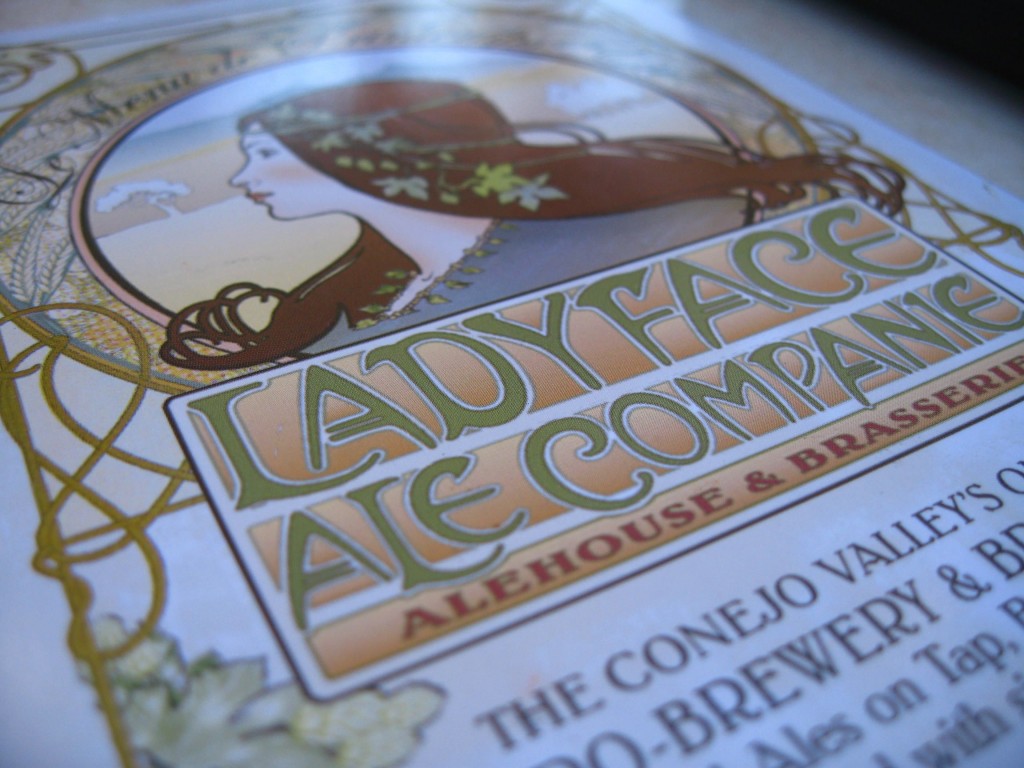 Oh come on, you knew it had to be Ladyface.

I was actually here to celebrate Friday, and to claim my $1 Ladyface Ale (I got the Amazon Imperial Red) that I won thanks to a close guess at what their Mystery Cask #1 beer style was. My guess was a Flanders red ale aged in a rum cask. Apparently it was an aged kriek, but they were generous enough to think that was close enough.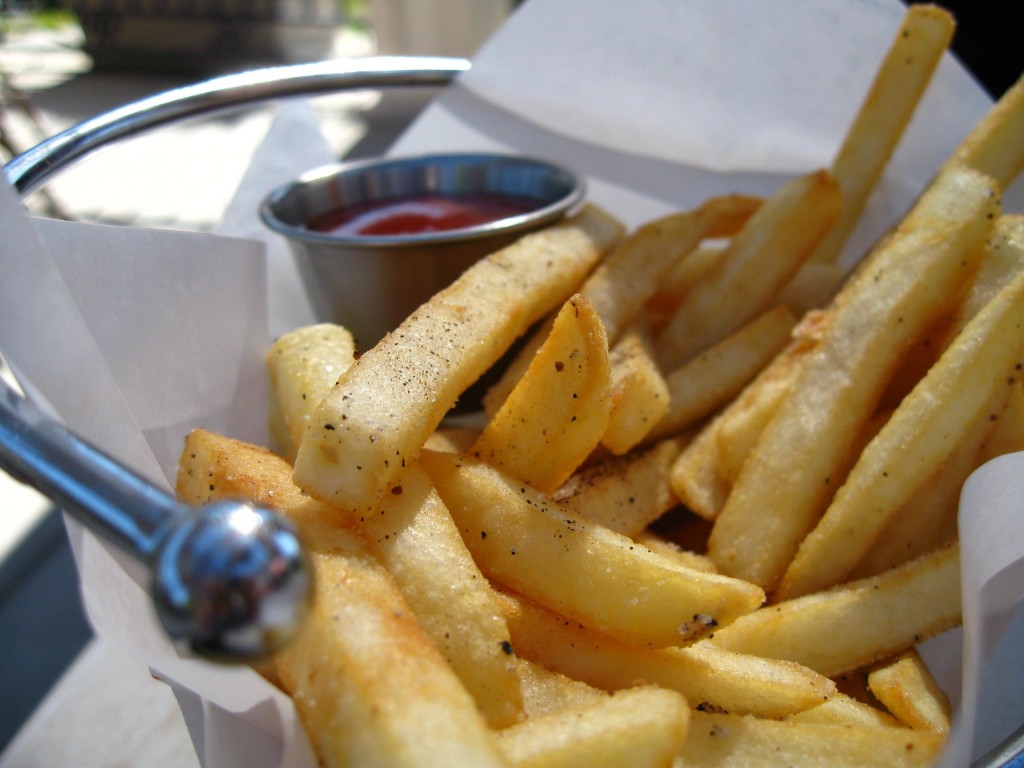 As usual, I had to start with some pommes frites and red ale ketchup.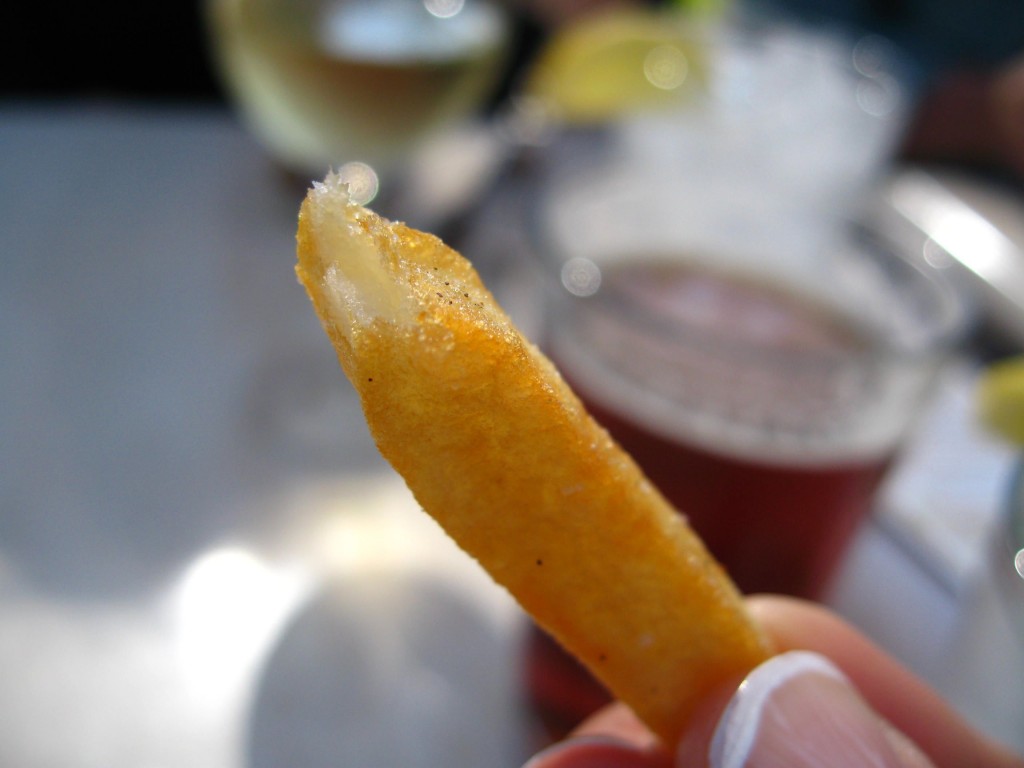 They're not sweet potato fries, but they're still pretty danged good!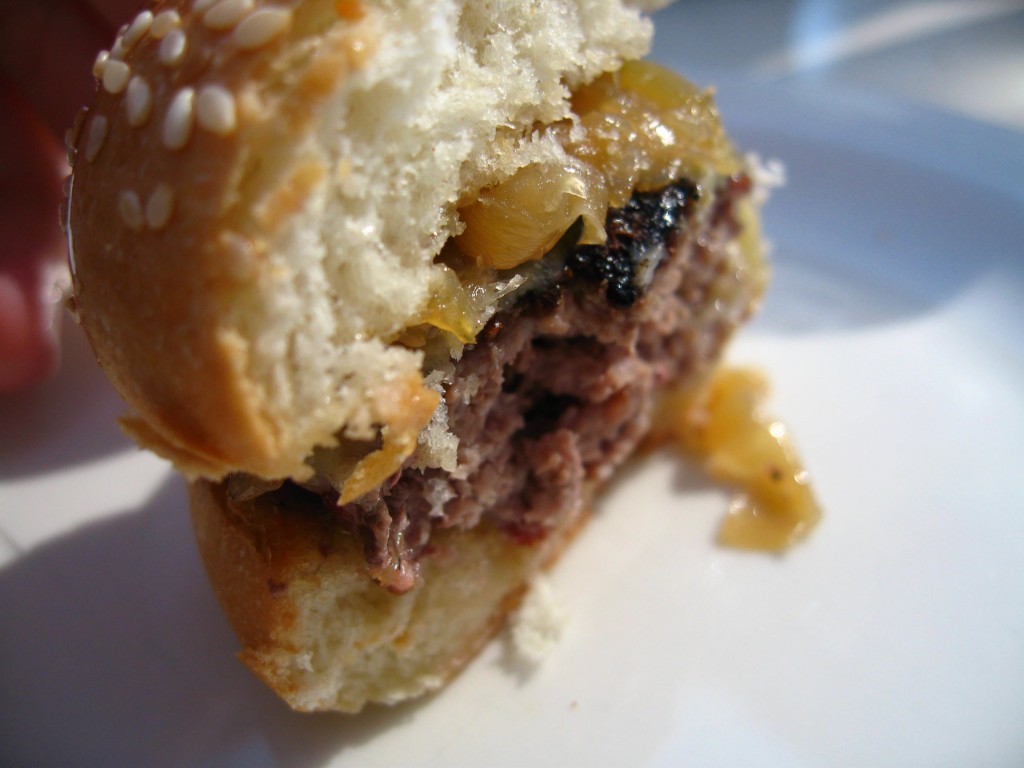 The roommates and I split the Wood-Fired Mini Burgers. Turns out, it's kind of difficult to split two mini burgers among three people, but we all got an averaged-sized bite.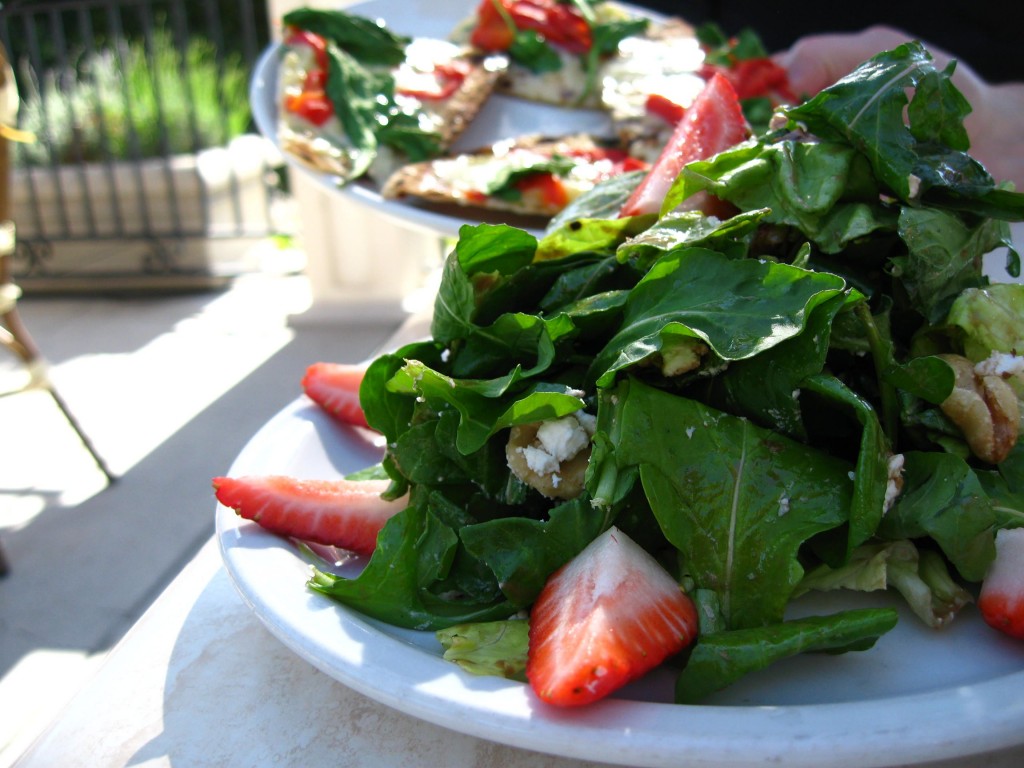 We also ordered the Strawberry Fields Salad and the Flatbread of the day – roasted red peppers and spinach.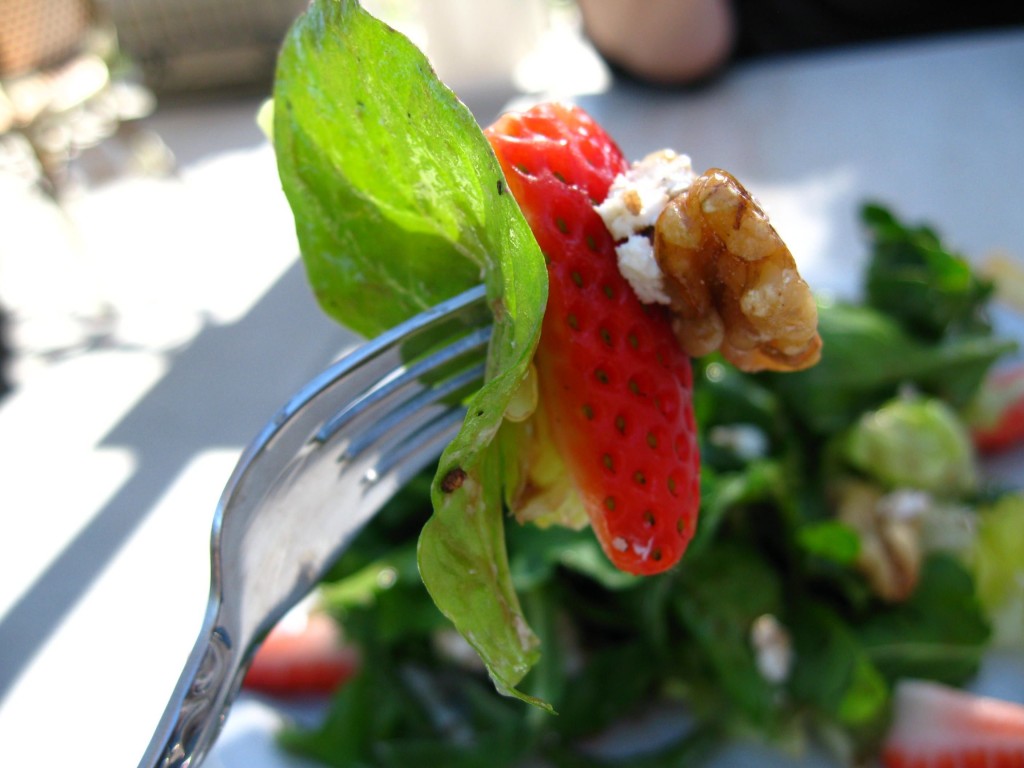 This is one thing I LOVE about living in California – strawberries are always in season. Or, if they're not in season, they still taste pretty freakin' good. This salad was perfection on a plate. Arugula, butter lettuce, strawberries, goat cheese and walnuts. I'm a sucker for goat cheese!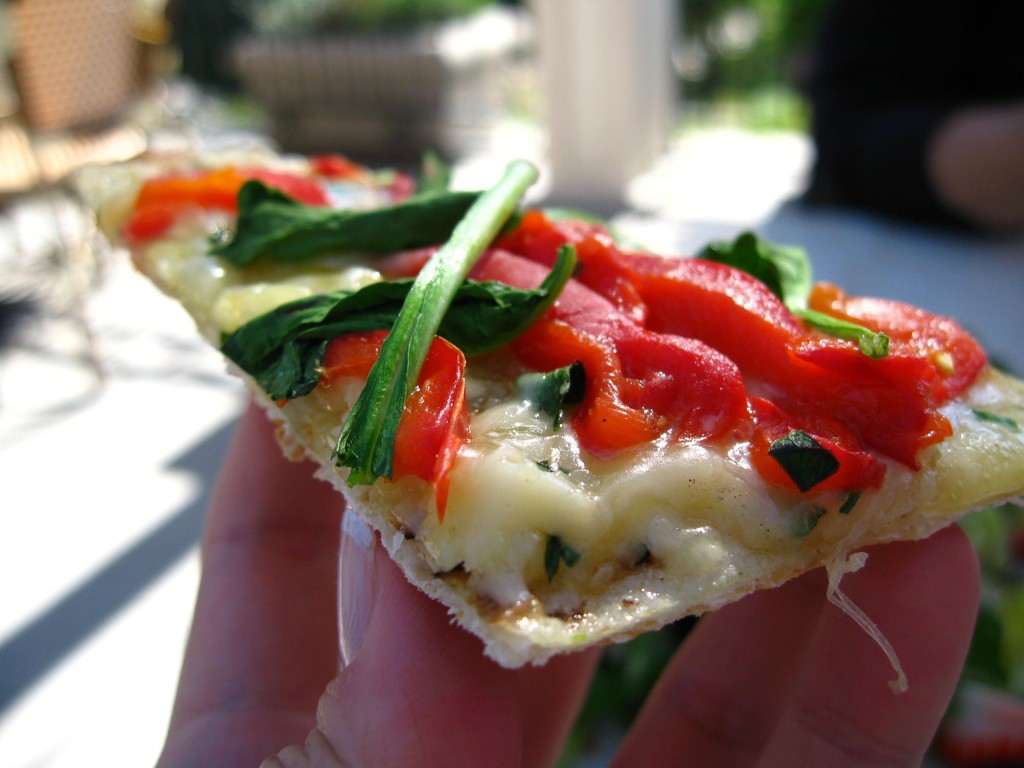 I've never tried Ladyface's flatbread before. I have NO idea why! This was incredible! A thin, crispy herbed crust topped with generous amounts of cheese, sweet roasted peppers, wilted spinach and a sprinkling of basil.
This is one of those foods that I cry tears of joy over. A lot of my meals involve me crying…
Oh boy. More tears. This is their new Chocolate Porter Torte. This delicate torte is served warm and topped with slowly melting gelato. Beware, I think they put crack into this. I would fight to the death for the last bite – it's THAT good. I fear the bread pudding may have been replaced as my favorite dessert here. Sorry, bread pudding – you were great, but your new sibling is so much better!

I've got a late night ahead of me, so we ordered a pot of french press. Yet ANOTHER thing that I stupidly haven't tried at Ladyface yet. I think they put crack in the coffee too…
Disclosure: Ladyface does not actually put drugs into their food and/or beverages. They're NATURALLY addictive!
Happy Rapture Eve! What would you eat for your last meal?