It was a belated Oktoberfest at Ladies at Ladyface last night.

We started off with a pint of Hutash, the new 3.9% ABV session beer hopped with Citra hops. It's a nice, clean beer with hints of tropical fruits and a refreshing gulp. There were no bittering hops used in this, but I still got a great hoppy ending (teehee) after every sip.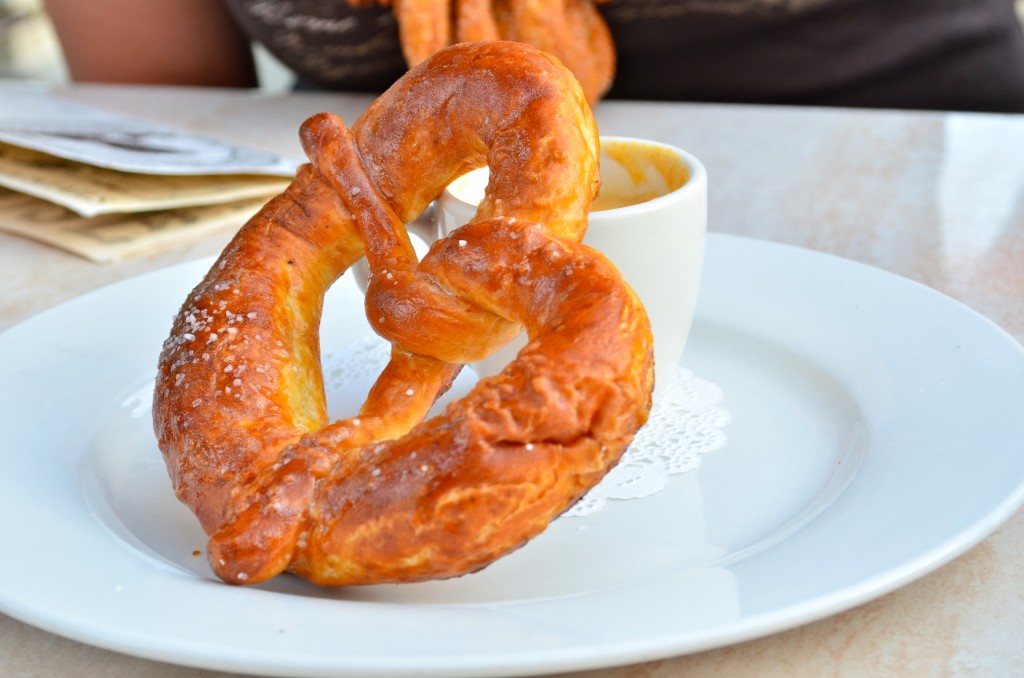 We got a preview of Ladyface's new autumn/winter menu: Soft pretzels dipped in a smoky cheddar sauce…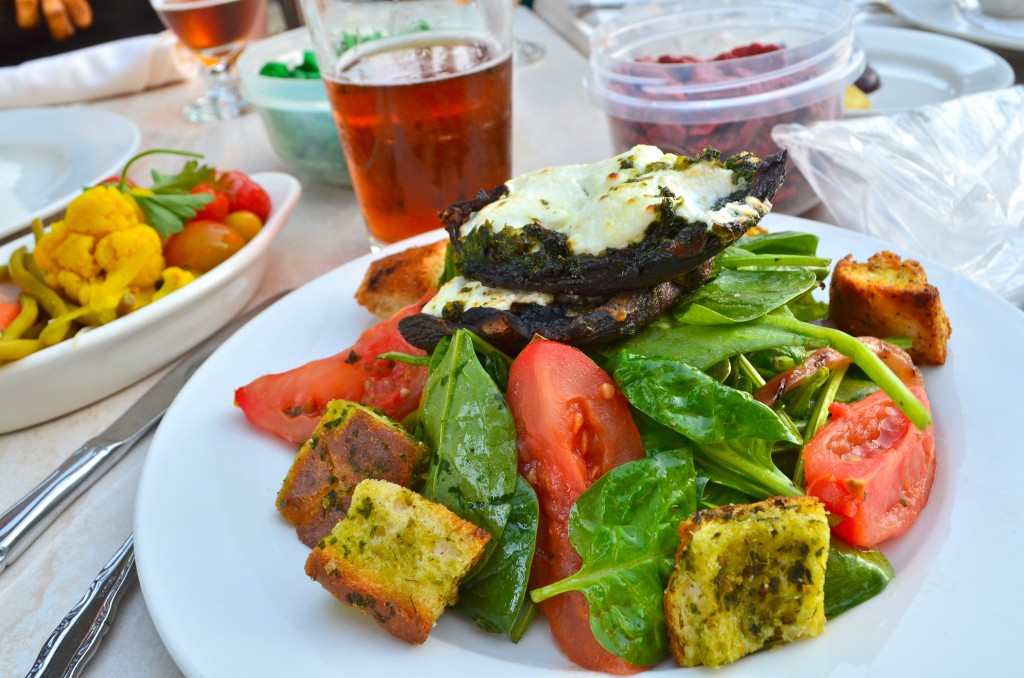 Pickled cauliflower, green beans, carrots and tomatoes… Portabella and spinach salad topped with pesto and goat cheese.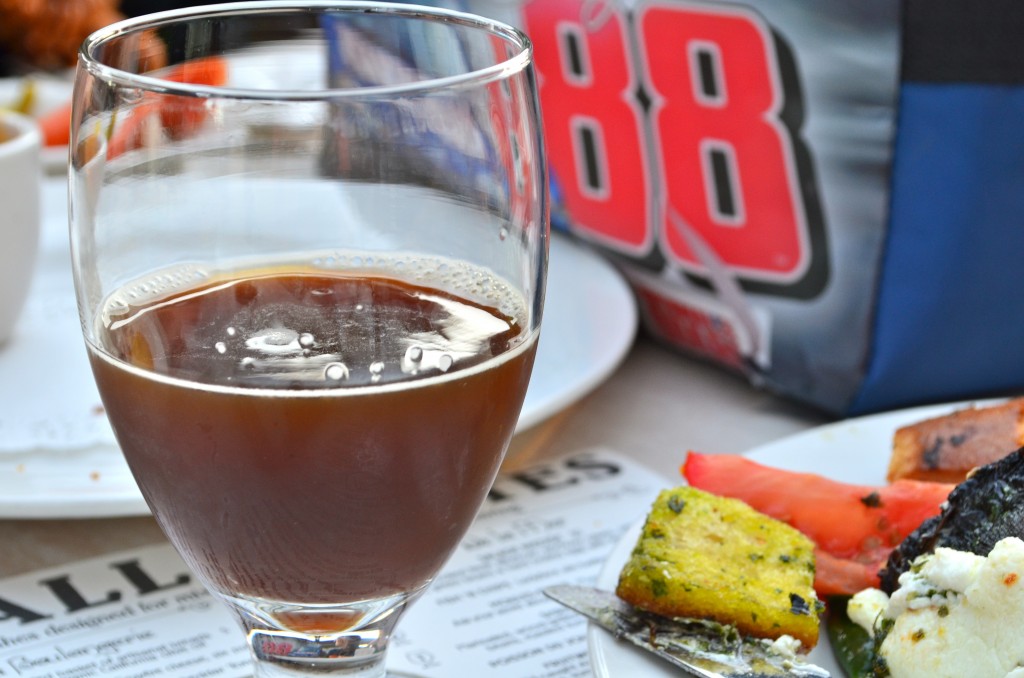 One of the first beers I ever tried at Ladyface was their Weizenbock. SO glad to have it back on the menu! I've missed the cloudy, clovey-with-a-hint-of-coffee-and-banana goodness!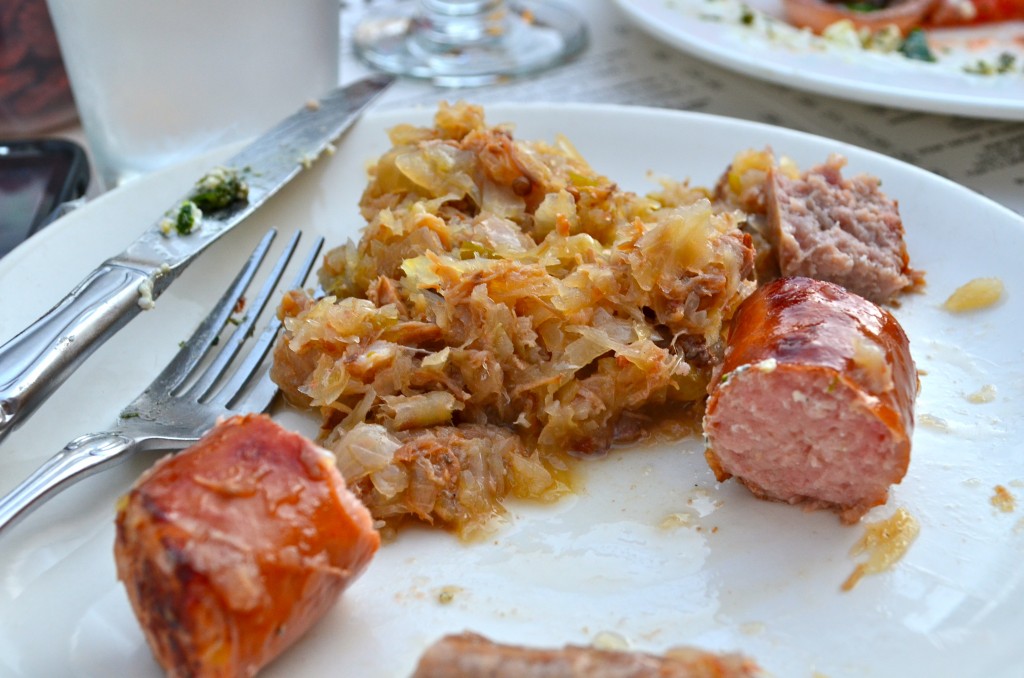 Fellow Lady Michelle brought in some her amazing kraut! This is not like any other sauerkraut – this is smokey and sweet and stuffed full of bacon, ribs, and any other delicious part of a pig you can thing of, and stuffed with peppercorns, bay leaves, and tons of spices. I hate sauerkraut. This has made me a convert, especially with the generous doses of kielbasa served alongside. This is another one of those meals that I will dream about.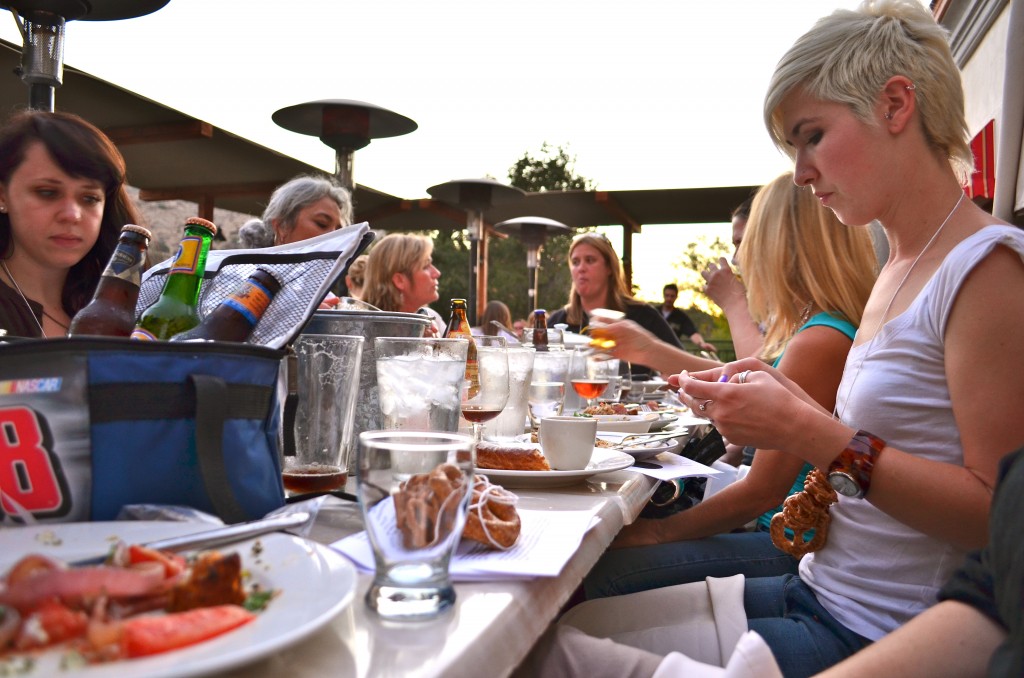 The perfectly temperate evening was spent tasting the new menu, sampling other Oktoberfest/Marzen style beers and enjoying the company of other beer-geekesses and soon-to-be geekesses. These meetings will always be my favorite Monday of the month!
Now I'm off for a day trip up the 101 to visit a few breweries, sample their beers, and take mass amounts of pictures! Eventually I'll get around to studying for my classes. Maybe…