This month's Ladies at Ladyface: The Fermentables and Comestibles Education and Tippling Society meeting came at the perfect time for me. The past few weeks have put me in a wonderful tailspin and all I wanted and needed was a good beer, delicious foods and a night with a bunch of fellow beer-geek ladies.

We had a beautiful view sitting outside on the patio, drinking up the last rays of sunlight that streamed through the screens on the warm end-of-summer day.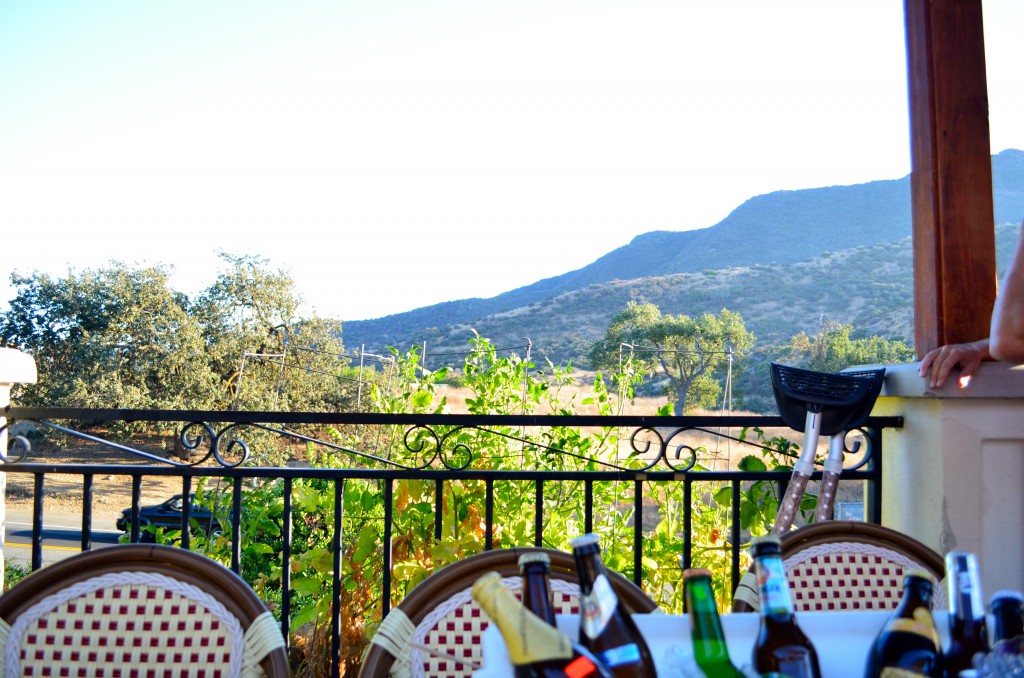 That view was okay too.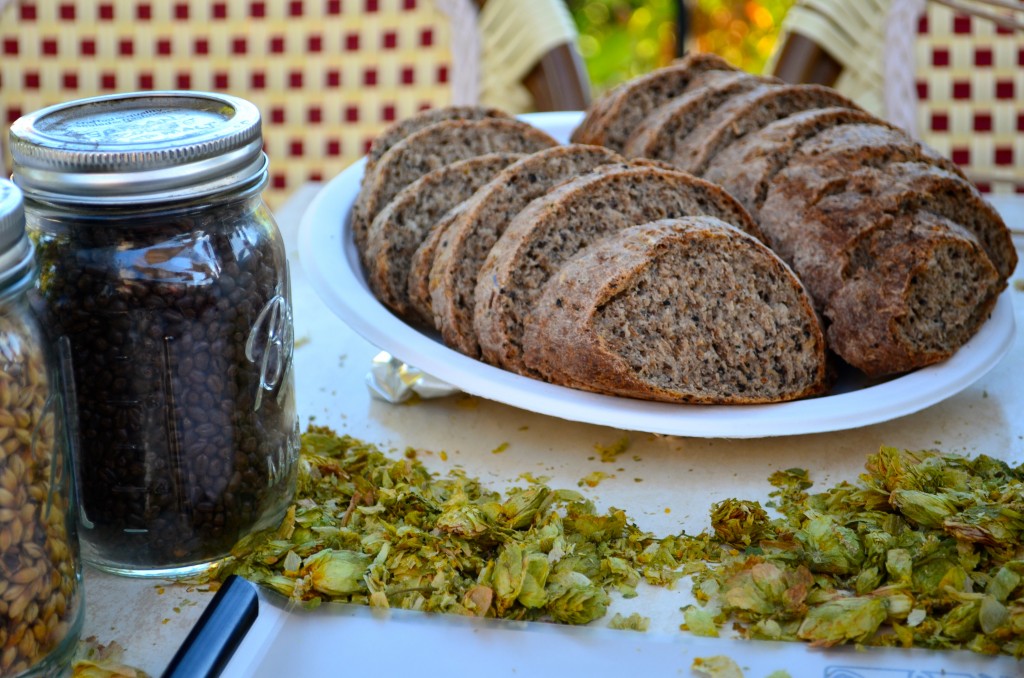 Janelle brought a loaf of spent grain bread she'd made using the remnants of an imperial stout and black IPA. The bread was soft, dense, chewy and had a subtle sweetness that tasted like more. I grabbed the recipe from her – look for it in an upcoming blog! I feel a baking binge about to occur.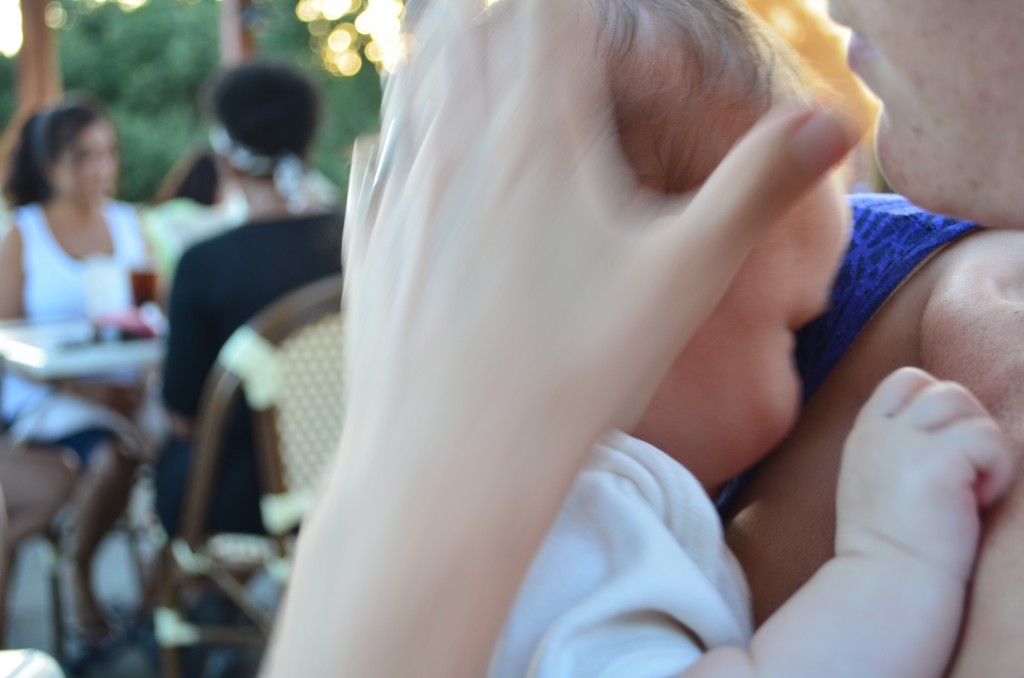 Speaking of Janelle – she brought little Avery to join as well. She's getting so big!!! I caught this picture right before she completely zonked out at the table. Avery is fitting right in with our group.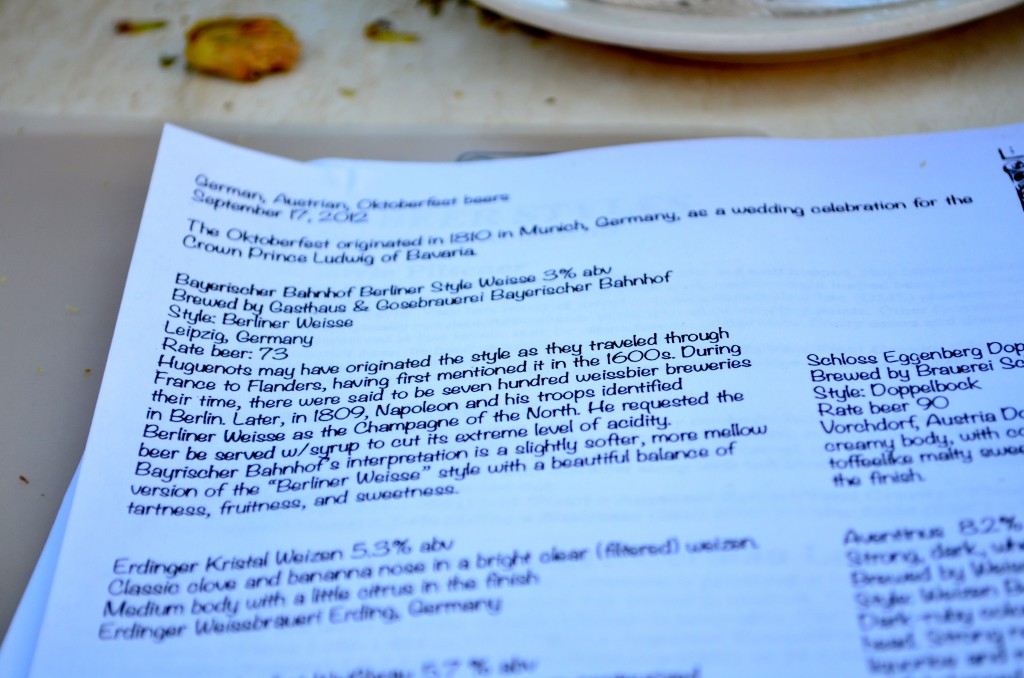 It was Oktoberfest/German beer night! Everyone brought a German-style beer and a little info or history about that style or beer.

Cyrena brought out an alestake – Alewives (women brewers/pub owners back in the middle ages) would hang a pole with brush attached to the end would hang over their doors to signify where the brewery was.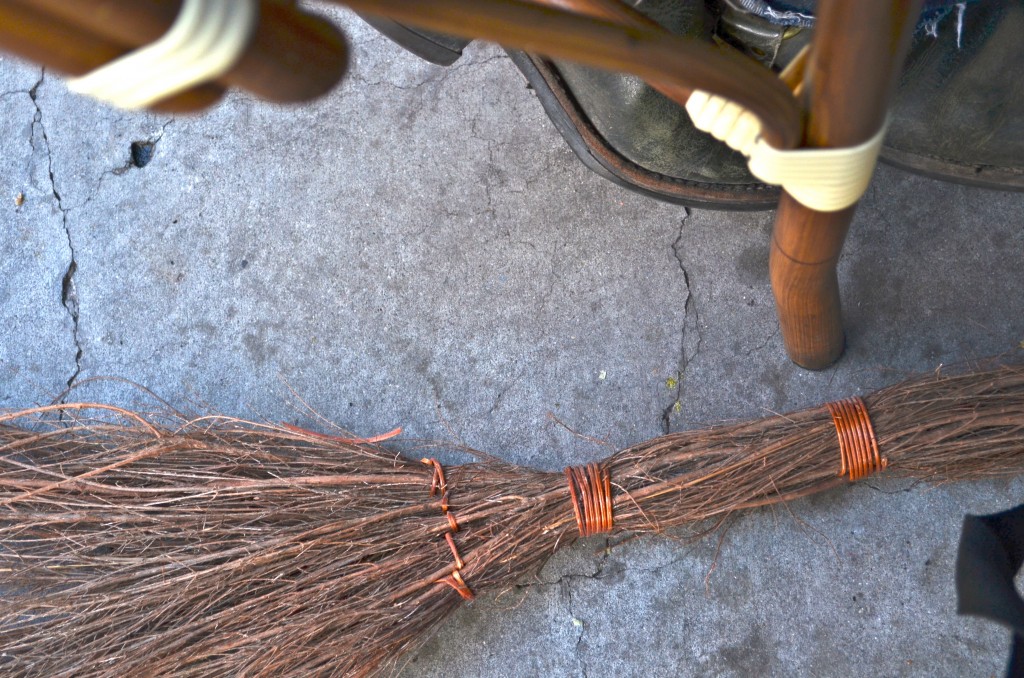 They were also sometimes called witches for their "potions" they brewed. Add that the the broom above the door and you've got a Grimm Brothers' tale in the making!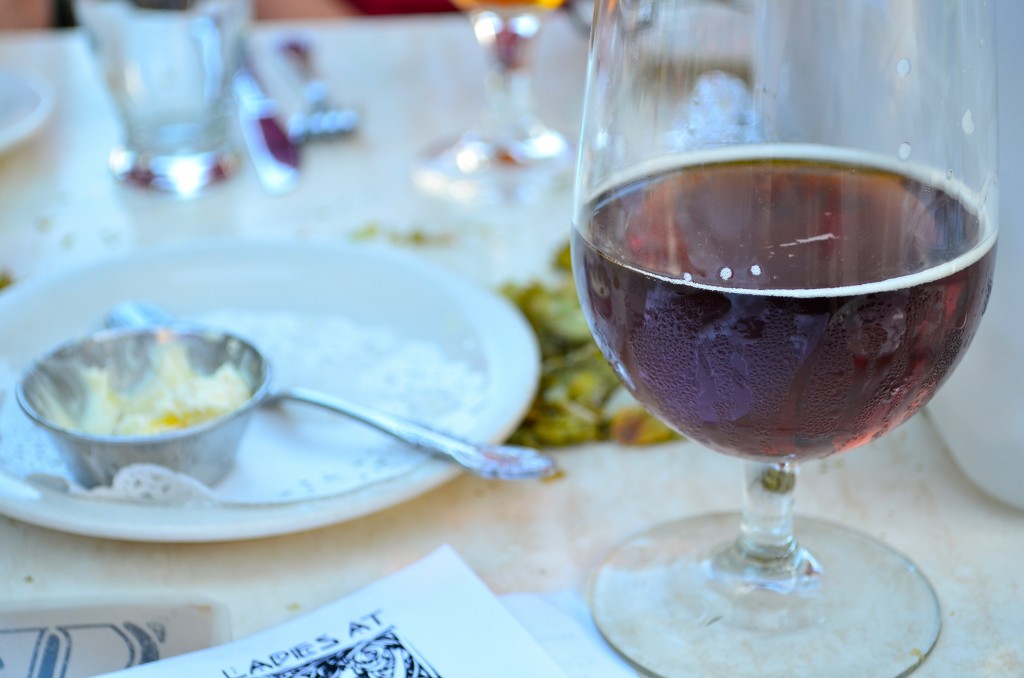 I'd ordered a Blind Ambition amber before I'd seen the array of beers on the table and pretty much stuck to this glass with a few 1/2 ounce tasters of the German beers here and there.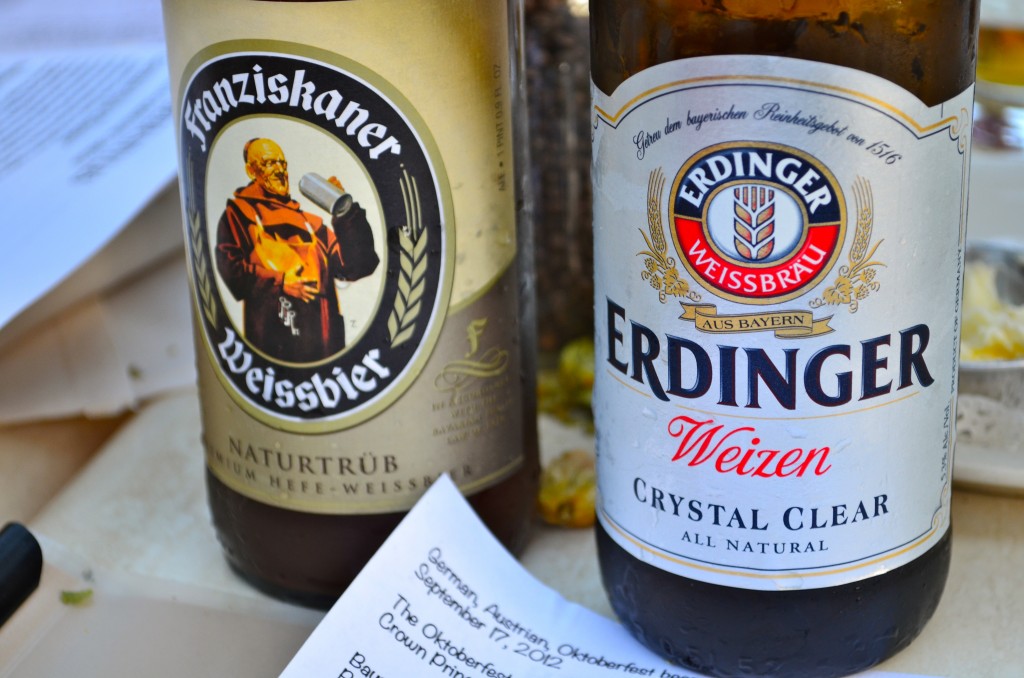 Franziskaner Weissbier – my second favorite weissbier to date next to Weihenstephaner Hefeweissbier. I'll miss the heat of summer only for the memories of sipping these sweet, musty wheat beers tinged with hints of banana and bubble gum.

To balance out the booze I ordered Mary's Farm Chicken from Ladyface's new fall menu – ale-brined and roasted chicken with potato puree, glazed cipolline mushrooms, oyster mushrooms and natural ale juice. Drool. Delicate, bursting with flavor and falling off the bone. I'll be finishing the other half of this tonight. Hooray for take-home boxes!
I ended the evening by splitting the bread pudding with Janelle, but was too busy shoveling it down my gullet to take a picture. It was awesome. That's all you need to know.
Another successful meeting with the ladies! Next month will be all things pumpkin – pumpkin beer, baked pumpkin goods, pumpkin everything. It's tradition to overdose on everything pumpkin in the month of October – get cliche and stereotypical and join in on the fun!