This post is part of a series I'm doing called "Breaking the Chain". Check out previous broken chains like White Elephant, Rúla Búla, Park View Cafe, The Old Place Cornell and Craft & Commerce.
Pancakes. Just the word makes me feel oh-so-happy! I'm always in search of new forms of pancakes, and while these aren't specifically NEW to me, they're noteworthy enough that I'm devoting an entire blog to them.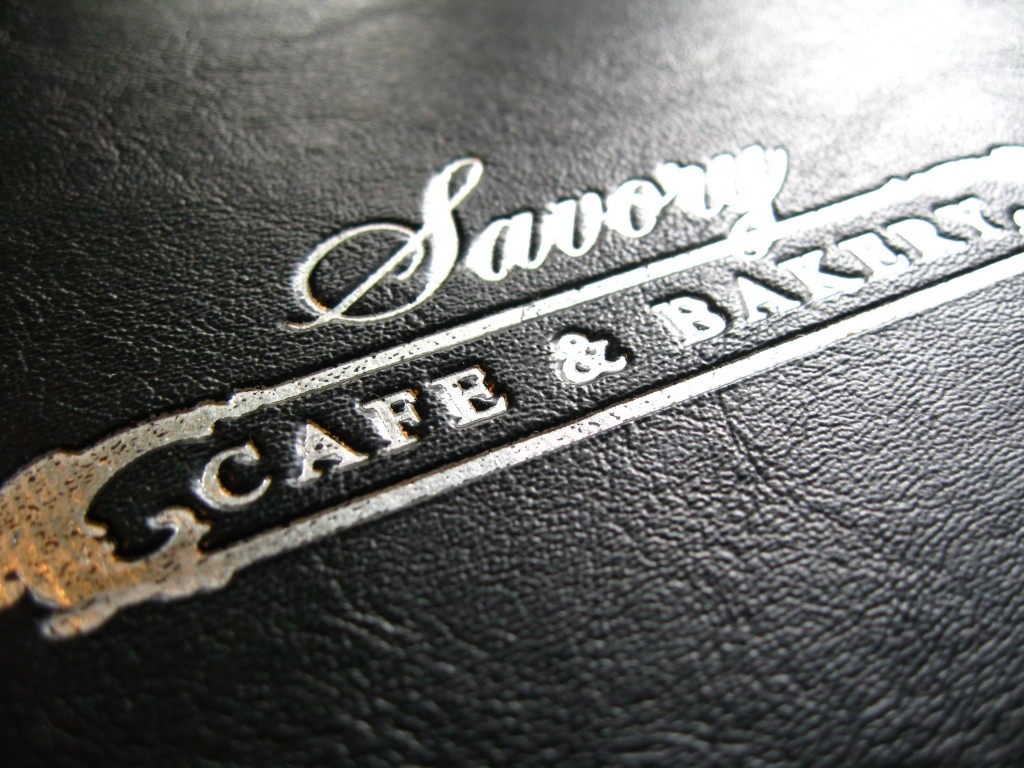 Savory Cafe and Bakery in Ventura. I. LOVE. Ventura. I could honestly spend my life there eating at Andria's, eating at the Taj, eating at Savory, eating at… you get the picture. Ventura is a cesspool of deliciousness. Yeah, cesspool and deliciousness don't go together. Deal with it.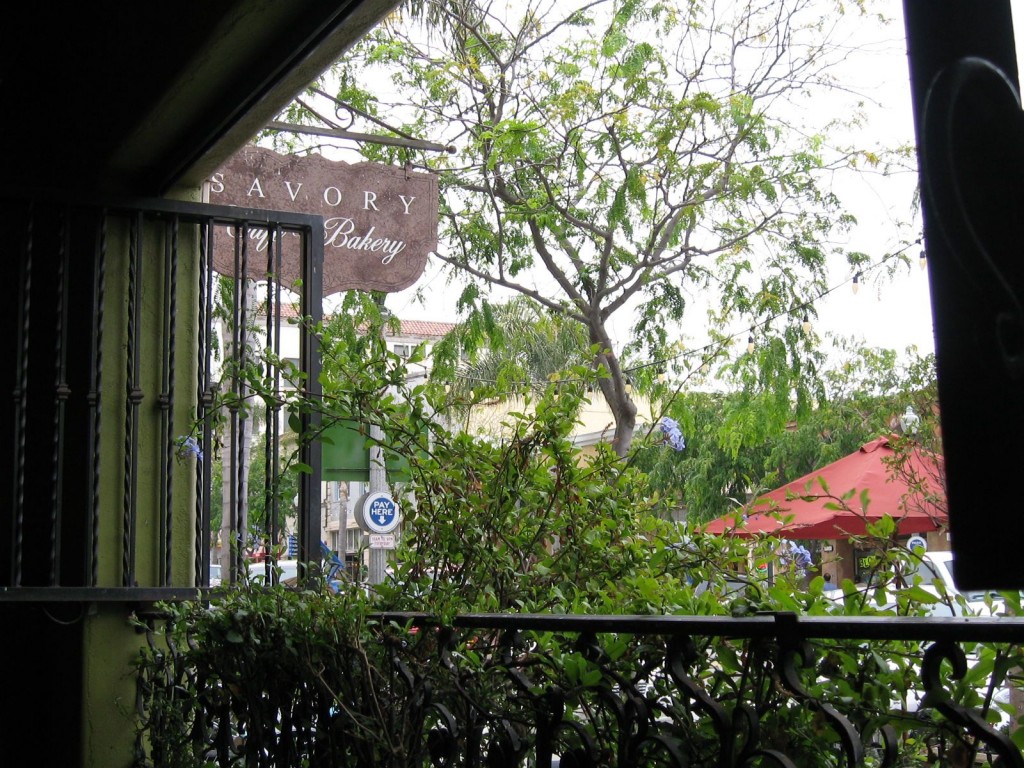 We sat on the covered porch, warmed from the chilly marine layer by toasty heating lamps. I was warm enough to take off my superawesomecool arm warmers.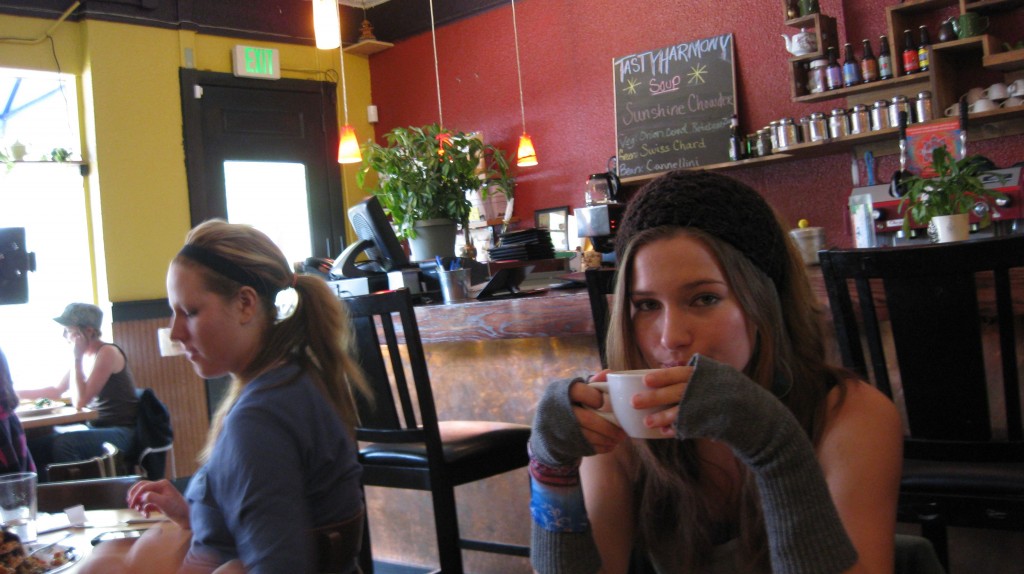 This is actually a picture from a vegan place in Colorado – I just wanted to display my superawesomecool arm warmers.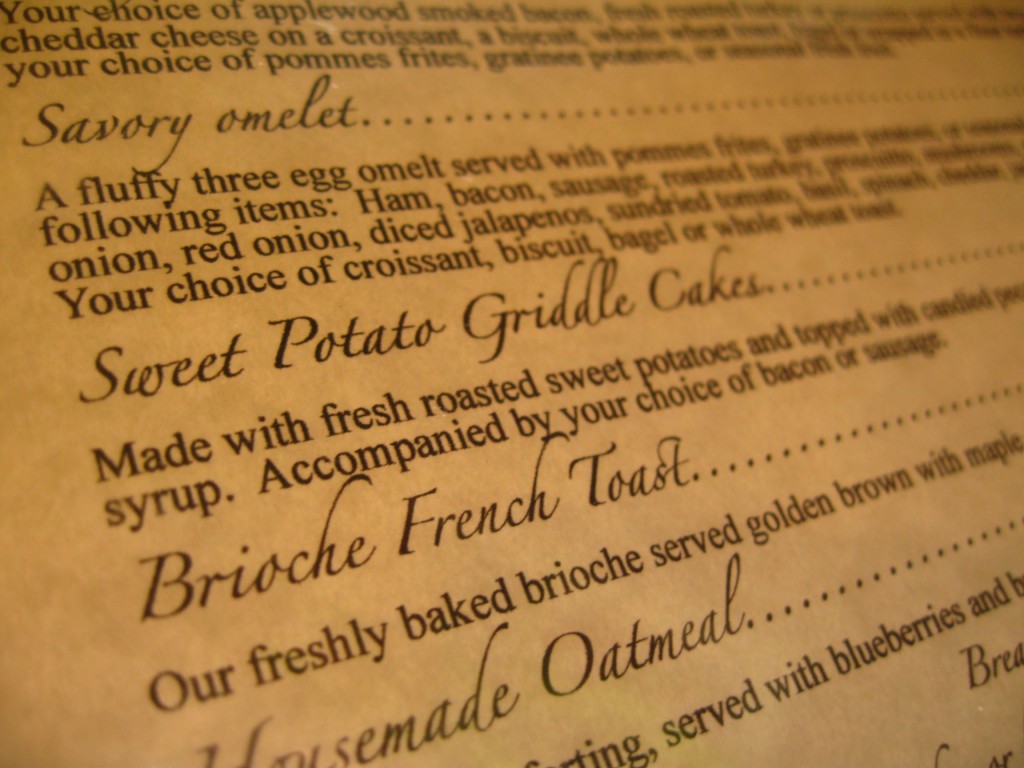 I found what I wanted immediately. Actually, I found it before we even arrived. I have this habit of reading menus online for fun. It comes in handy at such times as this.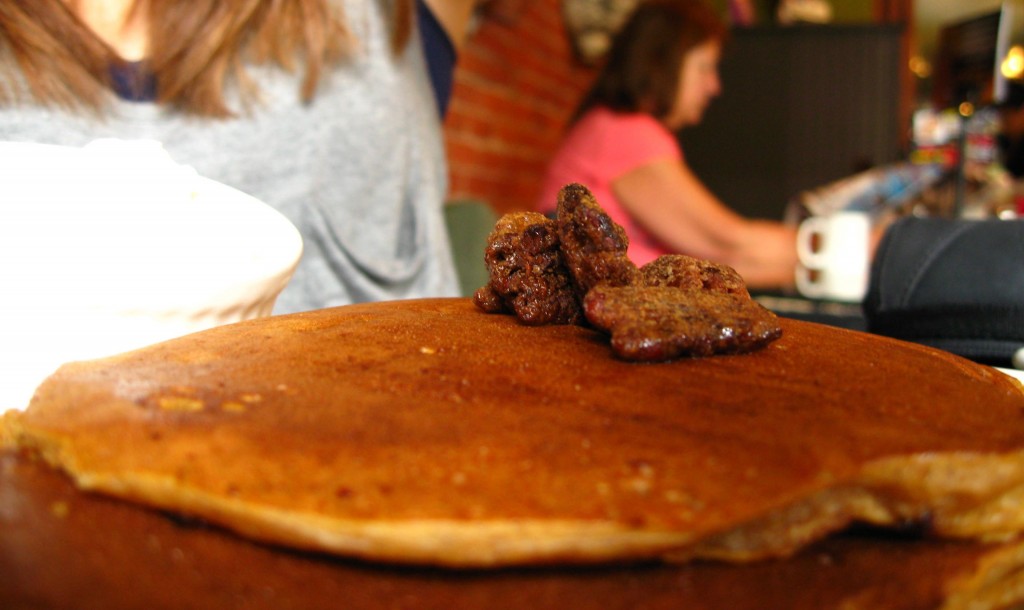 The lighting sucked on my side of the table, but here's the general idea…

…and here's the close up! Sweet potato pancakes spiced with cinnamon and nutmeg, covered in a rich whipped cream and topped with candied spicy pecans. Oh. Yes. These pancakes weren't dense, the way my vegan sweet potato pancakes sometimes turn out, but light and fluffy, and it's impossible to keep from overstuffing yourself unless you have great self control, like me.
That's such a lie. I demolished the plate.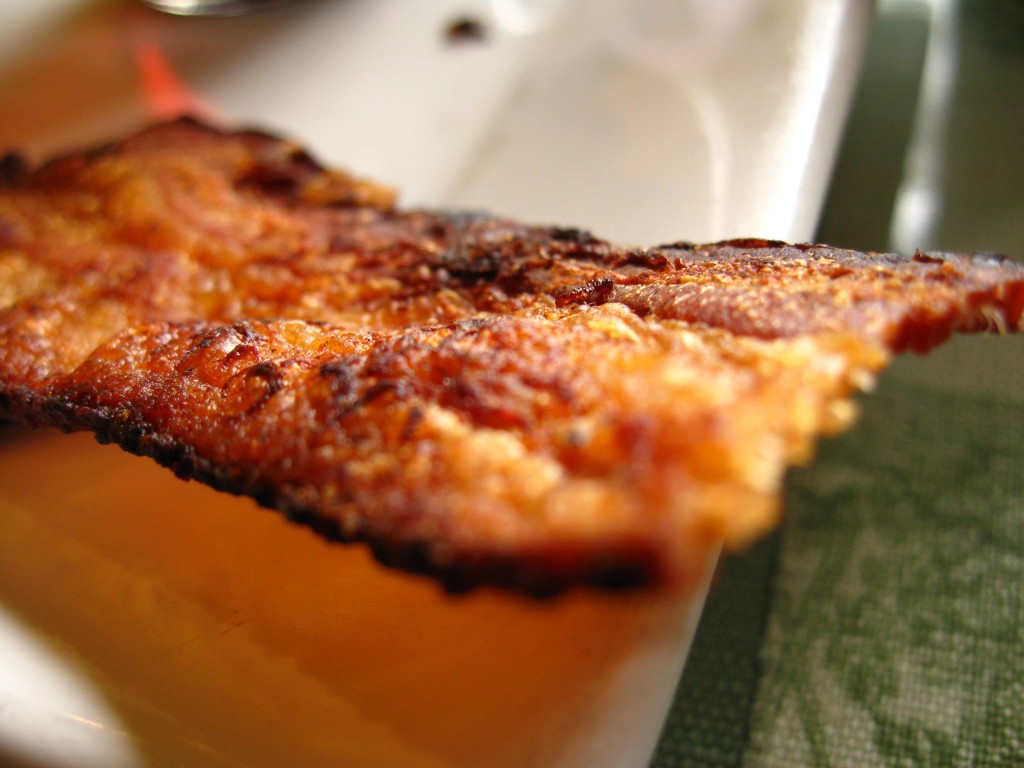 Along with the three thick strips of crispy bacon that came with. They melted in my mouth. I fell into the happiest brunch food coma of my entire life.
Savory, thank you for being you.