I've been sleeping through the nights and waking up at 7:15am (or earlier) every morning here! Even with this as the case, yesterday was rough for me and I ended up dozing on the train. Here's a quick photo post so I can get out the door for our hop-on hop-off bus tour!

First official day pre-breakfast-breakfast – double espresso macchiato (followed by three more…eek), with fruit and some kind of fried cheese thingy.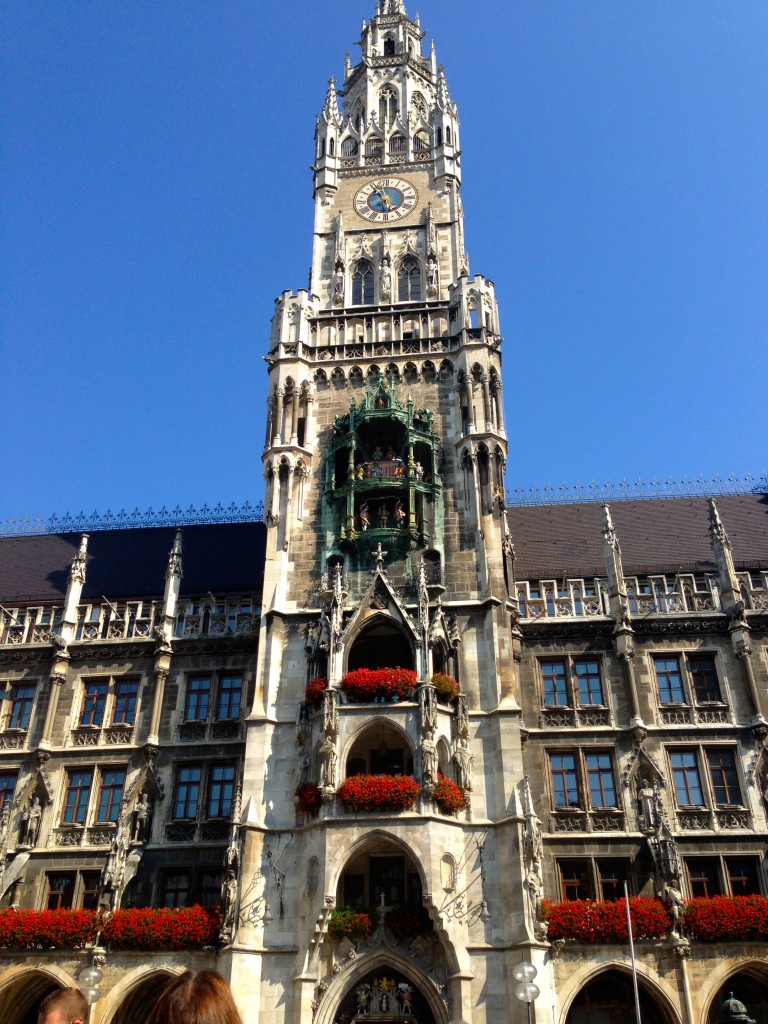 We went to Cafe Am Marienplatz under the Rathaus-Glockenspiel for official breakfast.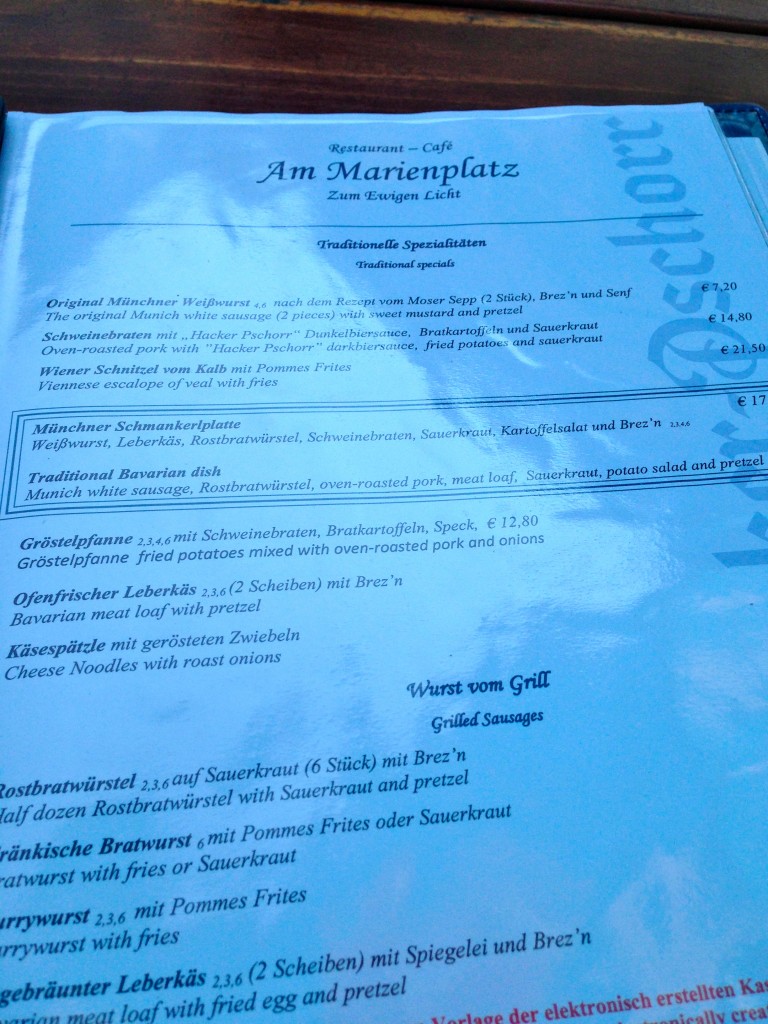 Weisswurst and weissbier!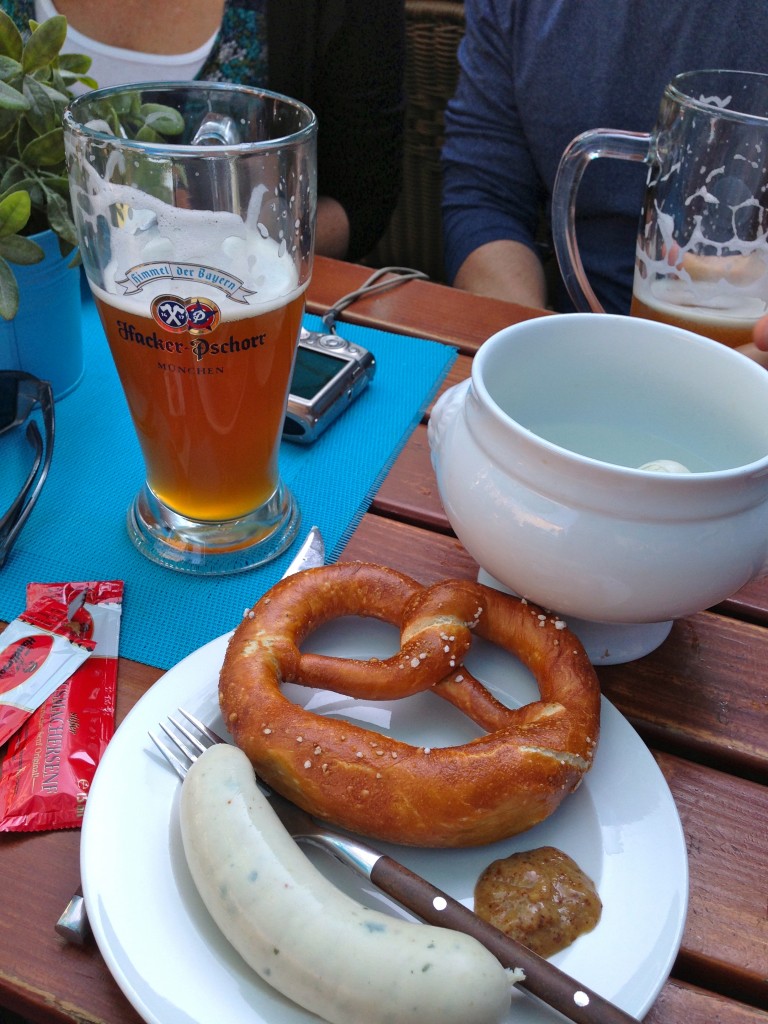 Definitely in the top five breakfasts of my life, as unappetizing as that white sausage may look.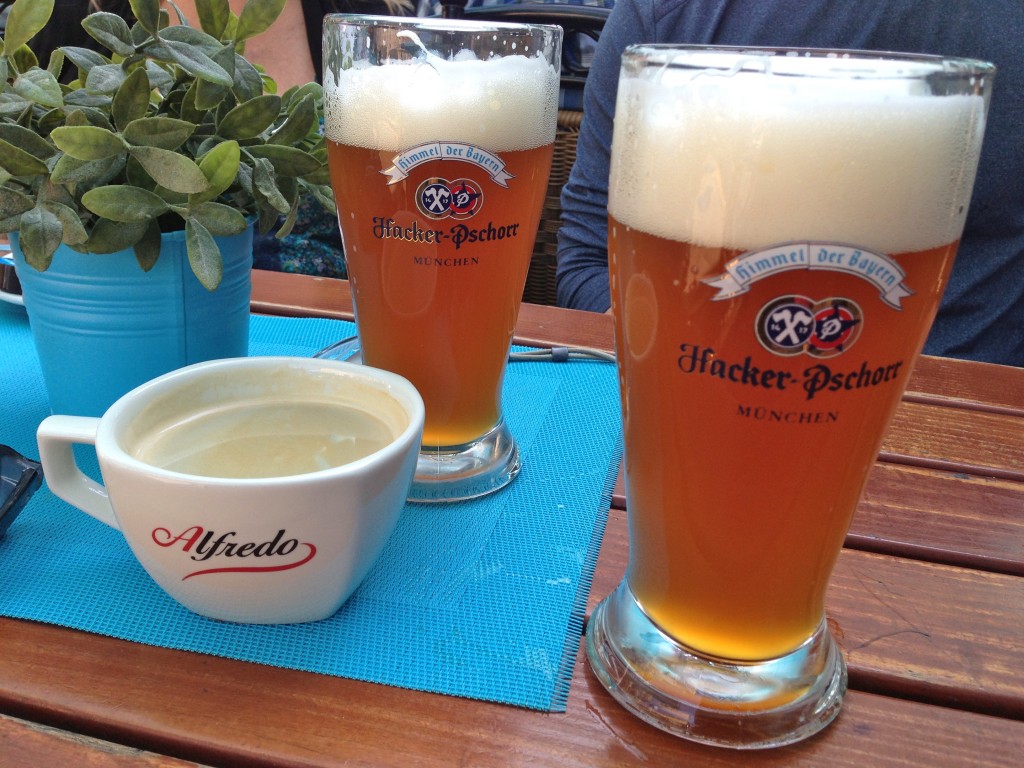 They serve the weisswurst in a pot of hot water alongside a large pretzel and mustard. It's up to the consumer to take the sausage out, peel off the casing and consume it greedily by hand. In the countryside, many people simply suck the meat straight out of the casing. How's that for a pretty mental image? Yay, Germany!

We caught the 10am clock striking which consisted of a huge crowd, lots of bells and music and rotating figurines.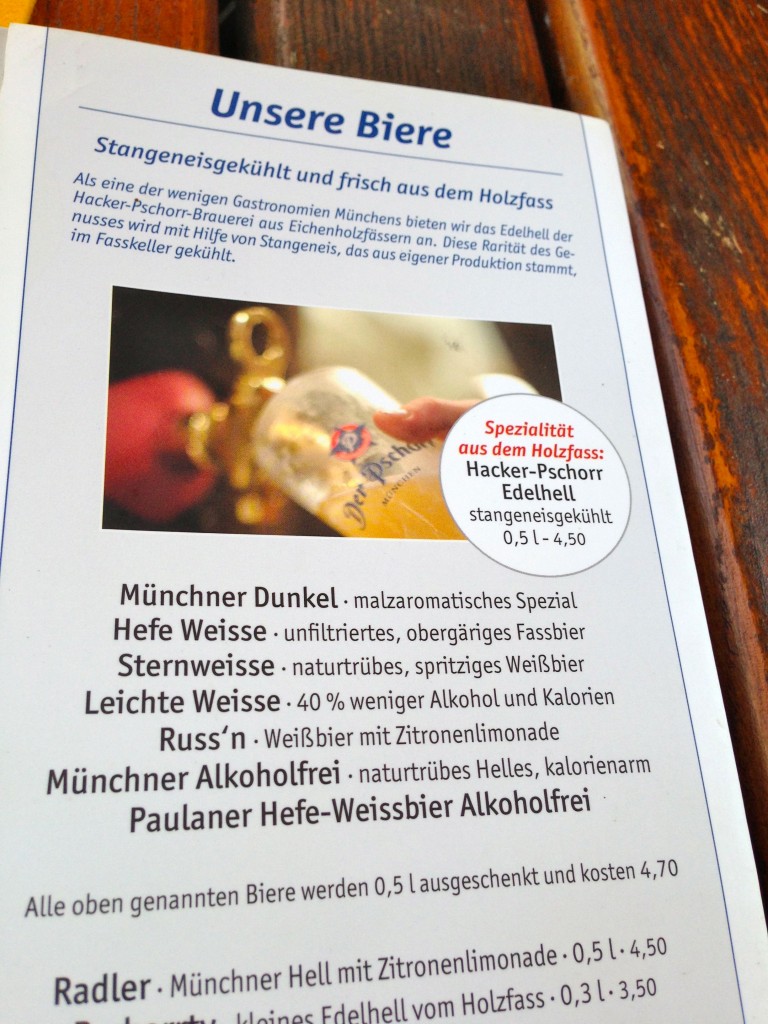 After wandering Marienplatz for a few hours, we found Der Pschorr and decided to grab lunchbeer.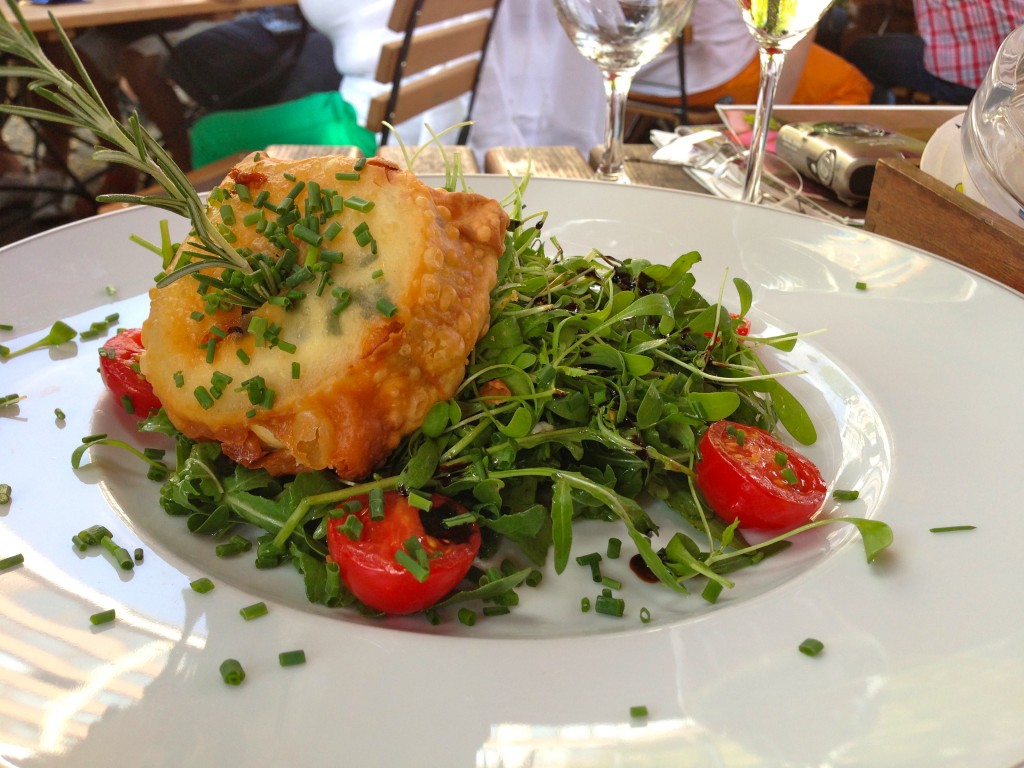 Fried goat cheese wrapped in puff pastry dough on top of arugula with balsamic reduction.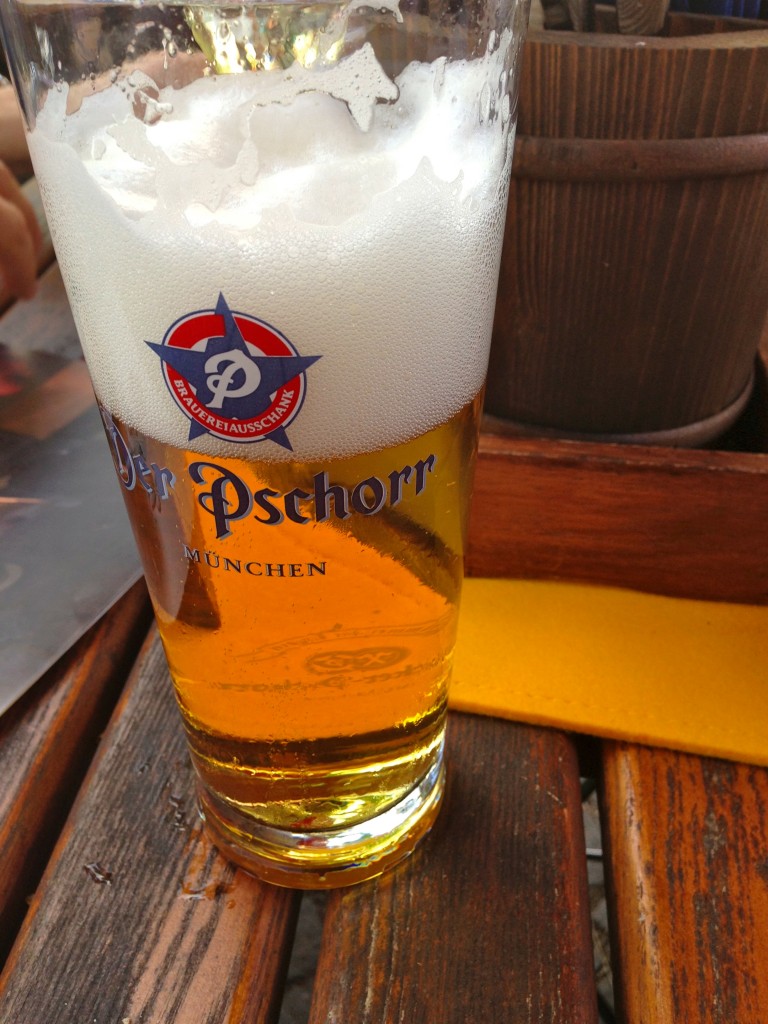 Hacker-Pschorr Edelhell pulled from a wooden barrel. We were surrounded by packed tables in the biergarten which was lovely, and also overwhelmed by cigarette smoke. Not so lovely. One of the casualties I'll need to overlook.

Evenings have been spent at the hotel with free foods and Maisel's Weisse, followed by a local Irish pub…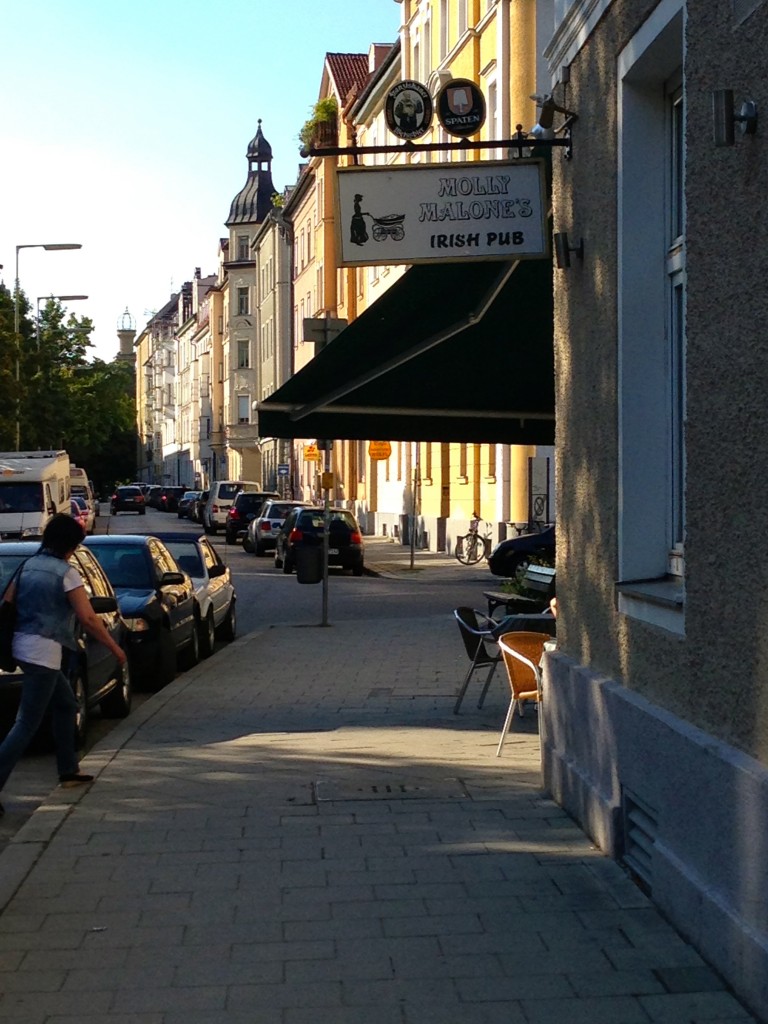 Molly Malone's. I was warned not to go to any Irish pubs here, but I actually quite like this one. Their veggie curry with chips has been a welcome finale to two evenings.

Spaten Münchner Hell.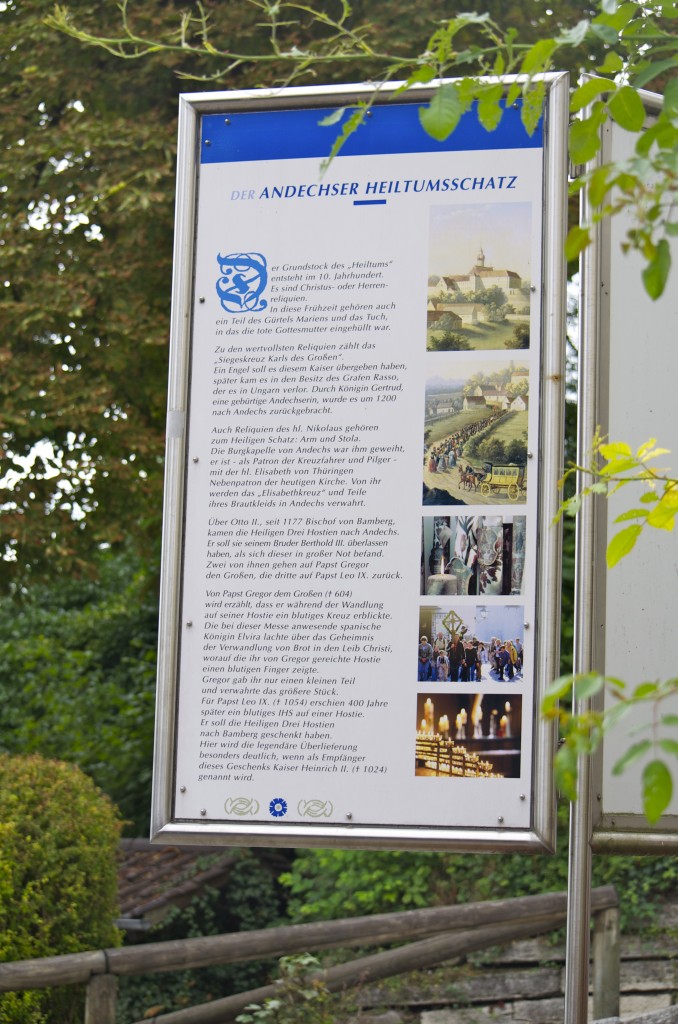 Yesterday we took a train over to Herrsching followed by a taxi up (I'm currently wearing an ankle stabilizing boot thanks to a running injury, and was unable to hike up the 3km) to the Andechs Monastery to check it out.

I was a genius and brought my telephoto lens, so all my pictures had to be taken from far, far away.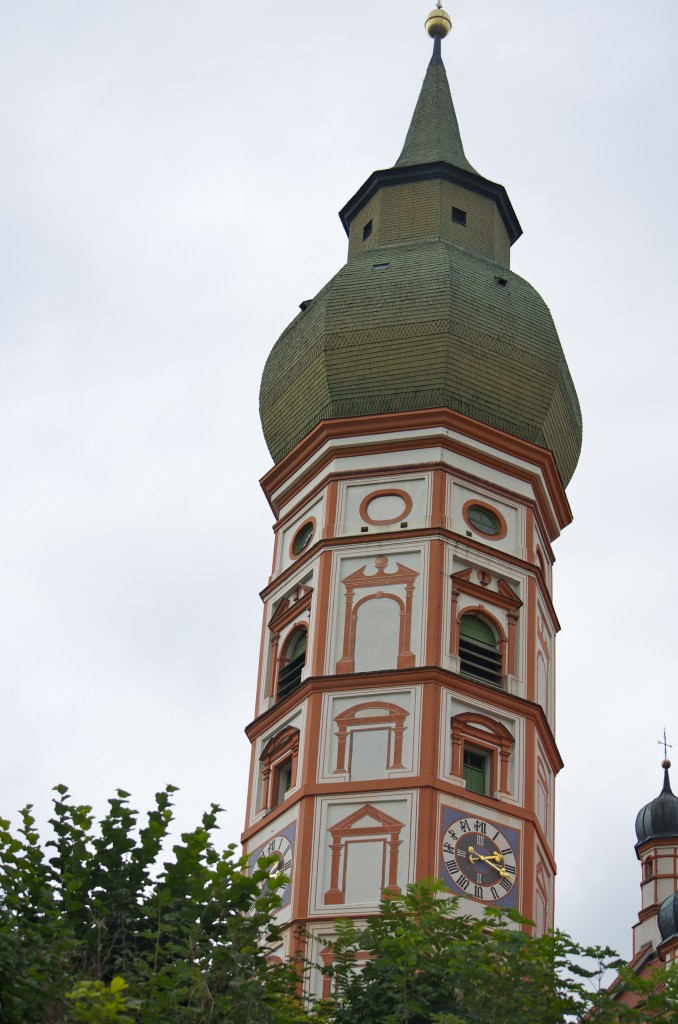 The clock tower.

The inside of the church. Absolutely breathtaking.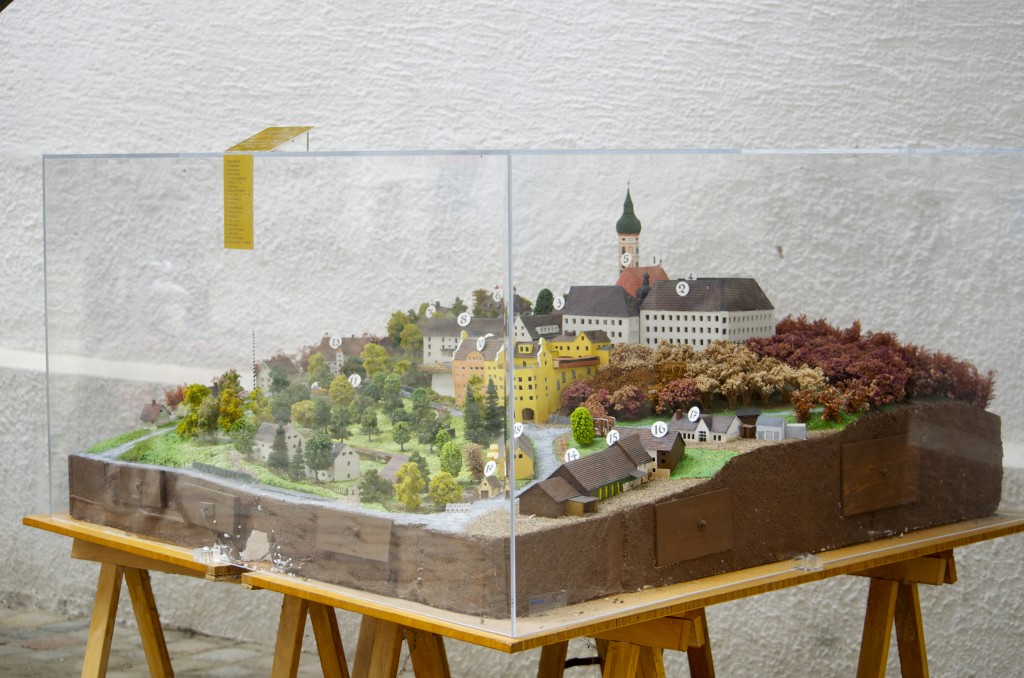 Replica of the monastery.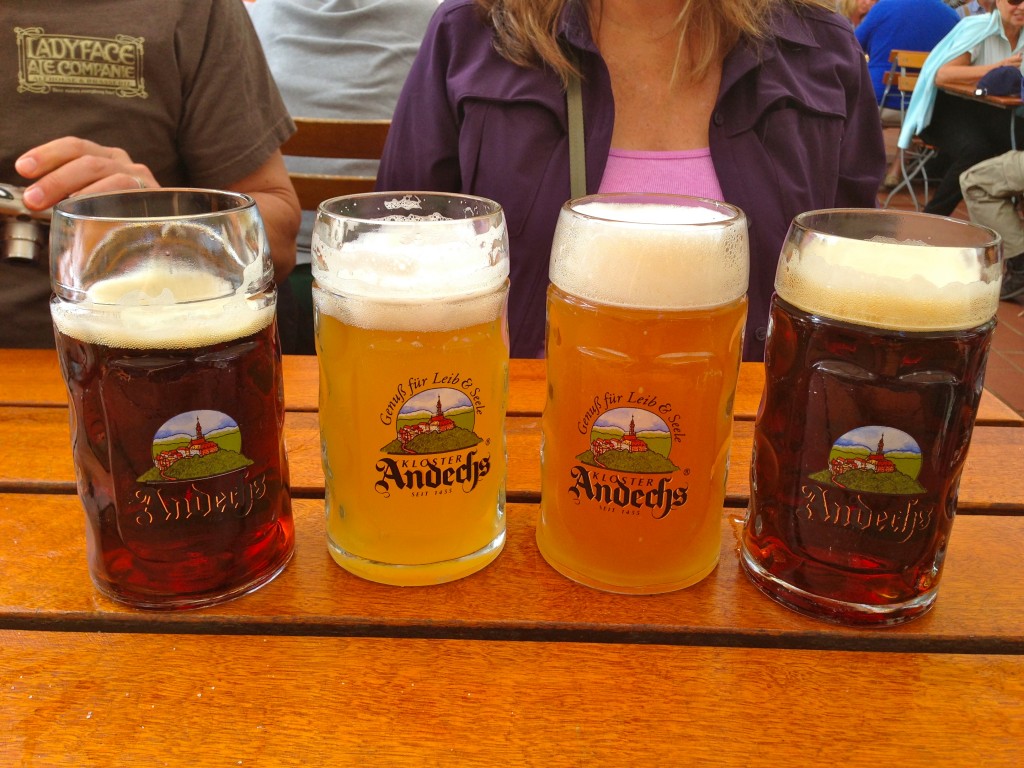 Das bier! We wanted to try a few, so between the three of us: two Doppelbock Dunkels, one Weissbier Hell and an Apfelweisse. I loved them all, but the Weissbier Hell was so wonderfully musty with the perfect banana aroma. Possibly the best Weissbier I've ever had. Happy sigh.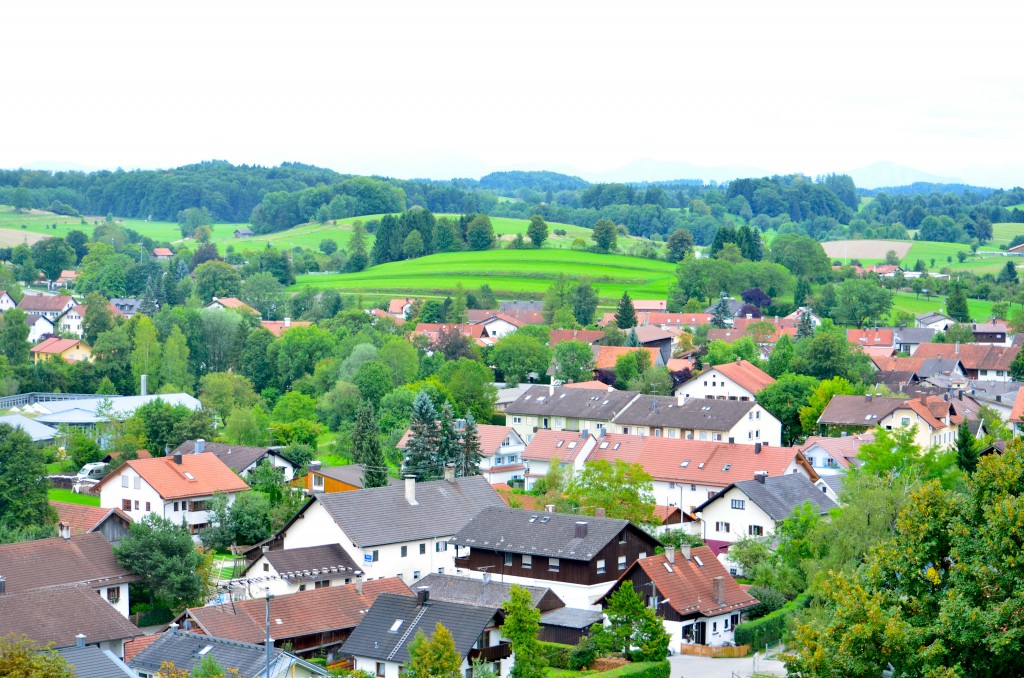 We walked around a bit and enjoyed the view, but were unable to find the brewery among the throngs of people. Recommendation: Don't go there on a weekend! While the crowds were fun in the biergarten and everyone was full of songs and joy, it was a bit overwhelming.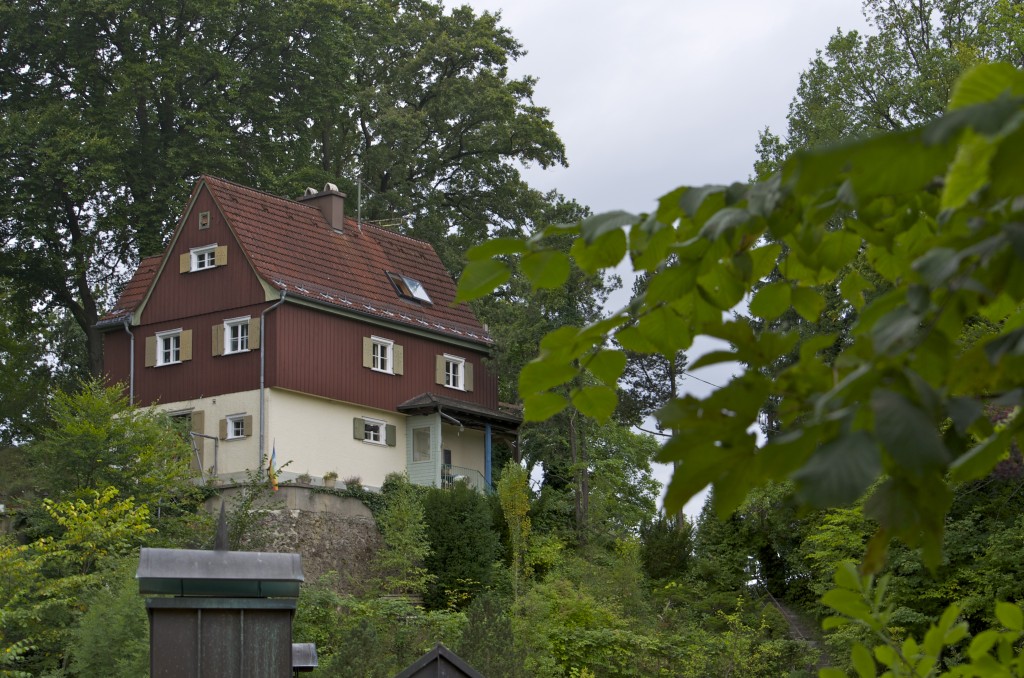 We did end up walking (with me limping) down the 3km trail to get back to the train station and were rewarded with beautiful forests and charming little houses the entire way down.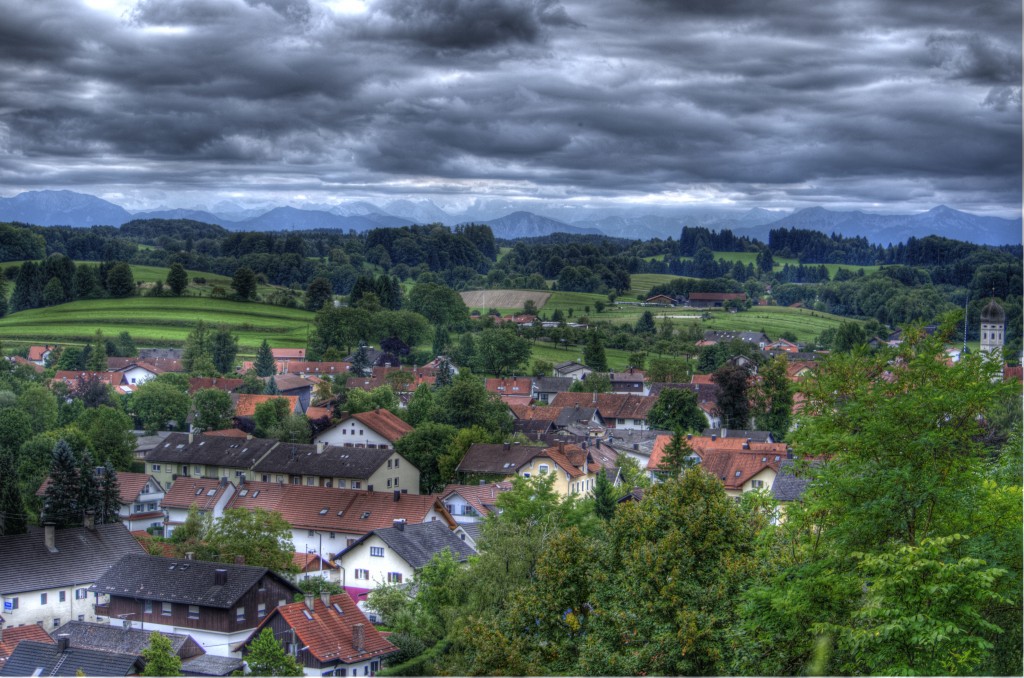 Off to the bus tour! Happy Monday, all!