Two weeks ago, I arrived home to a gigantic box sitting on my doorstep. Naturally I assumed it was for my roommate, since he gets all of his business equipment delivered in the same manner on a daily basis. Then I saw MY NAME!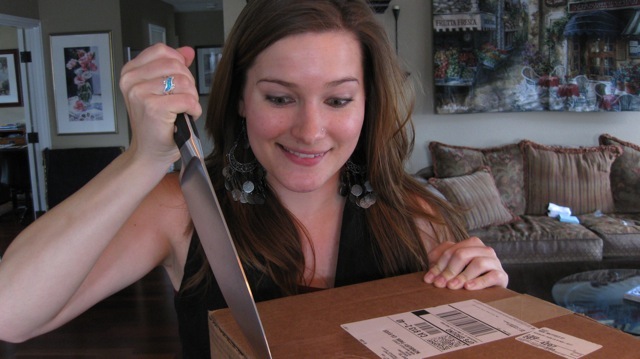 I opened it in a true foodie manner.

I began pulling out jars of Newman's Own marinara and bottles of Newman's Own salad dressing.

Then I realized, "Wait, if Newman's Own is sending me this, then that means…"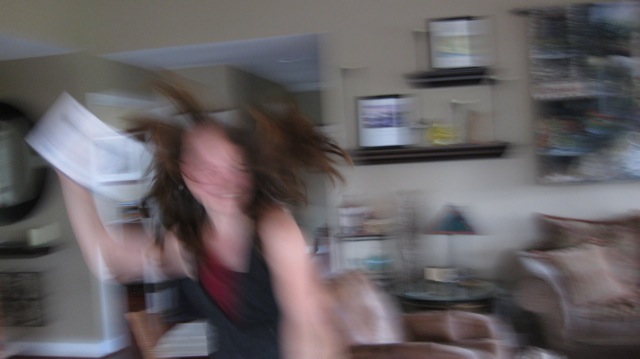 YES!!! (Oh wait, you still don't understand, do you?)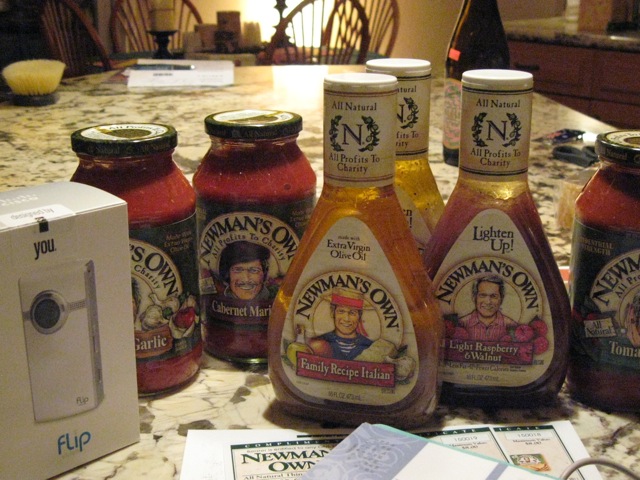 I received three jars of Newman's Own marinara, three bottles of Newman's Own salad dressing, two coupons for Newman's Own pizza and… A FLIP HD CAM!!!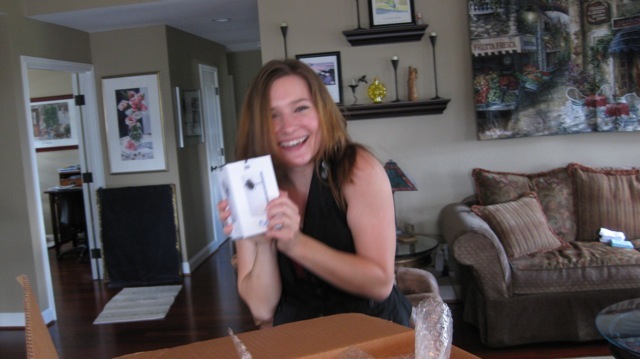 I wasn't excited at all.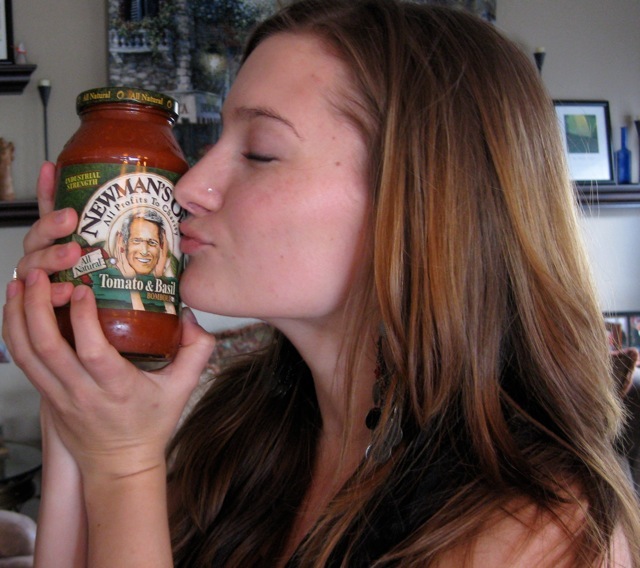 Pardon the nose stud – it's not real, I had an audition that day.

I submit a recipe idea for a contest sponsored by Foodbuzz and Newman's Own, and was lucky enough to be chosen to receive all this amazing free stuff, and FILM the recipe! And so, without further ado, I present to you my video recipe: Macadamia and Coconut Encrusted Mahi Mahi with White Wine and Pineapple-infused Balsamic Reduction featuring Newman's Own Chardonnay.

Or, since that's a ridiculously long name, Tropical Fishsticks!