I finally got a chance to check out the actual BREWERY instead of just the pub!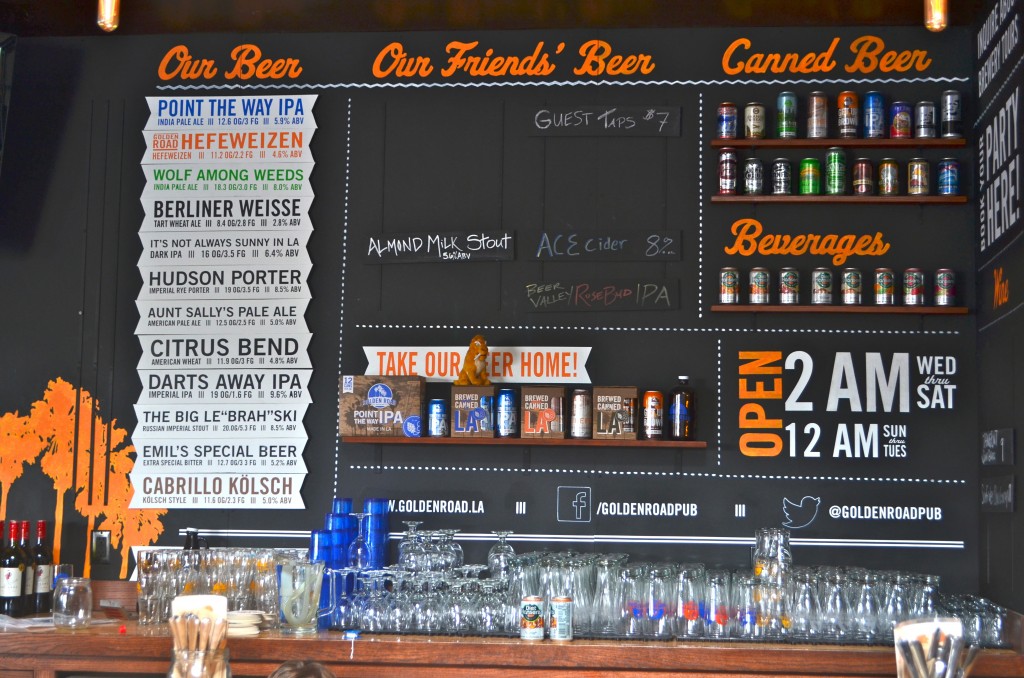 Of course, beforehand I had to fuel up in said pub. I can't go on a brewery tour without fuel. I'm not completely insane.

There was a big group of us and they assigned ordering to me. I closed my eyes and pointed. Roasted potatoes with soy chorizo and vegan ricotta. Surprisingly pleasant, even for someone who lives for bacon!

Vegan wild mushroom fritters with vegan pimento – for someone who hates mushrooms and loves pig, also surprisingly pleasant. One might even say delicious!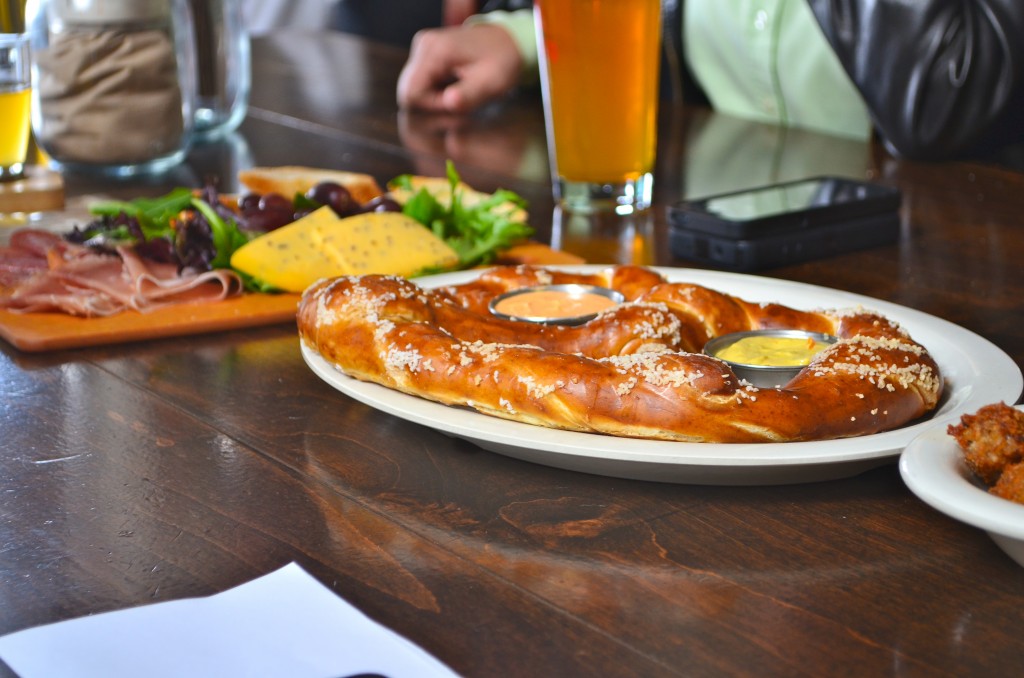 Pretzel with non-vegan cheese. Two vegan options are more than enough in my opinion, no offense to all my vegan/vegetarian readers out there!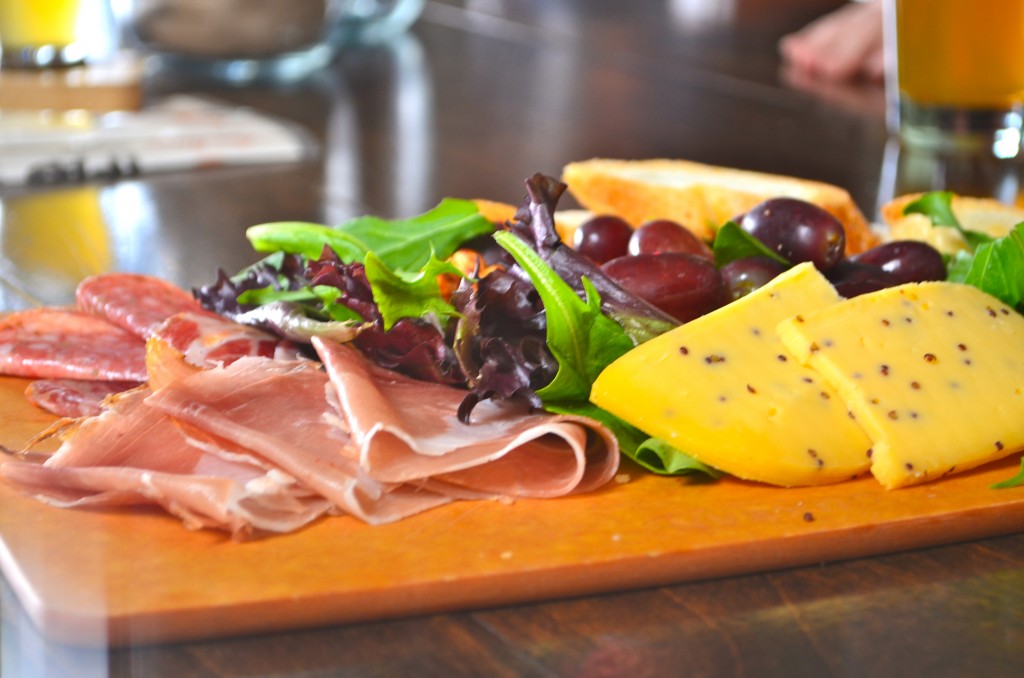 We topped it off with the charcuterie plate full of cheese, grapes, spicy peanuts and cured meats. Okey, fueled up. Tour time.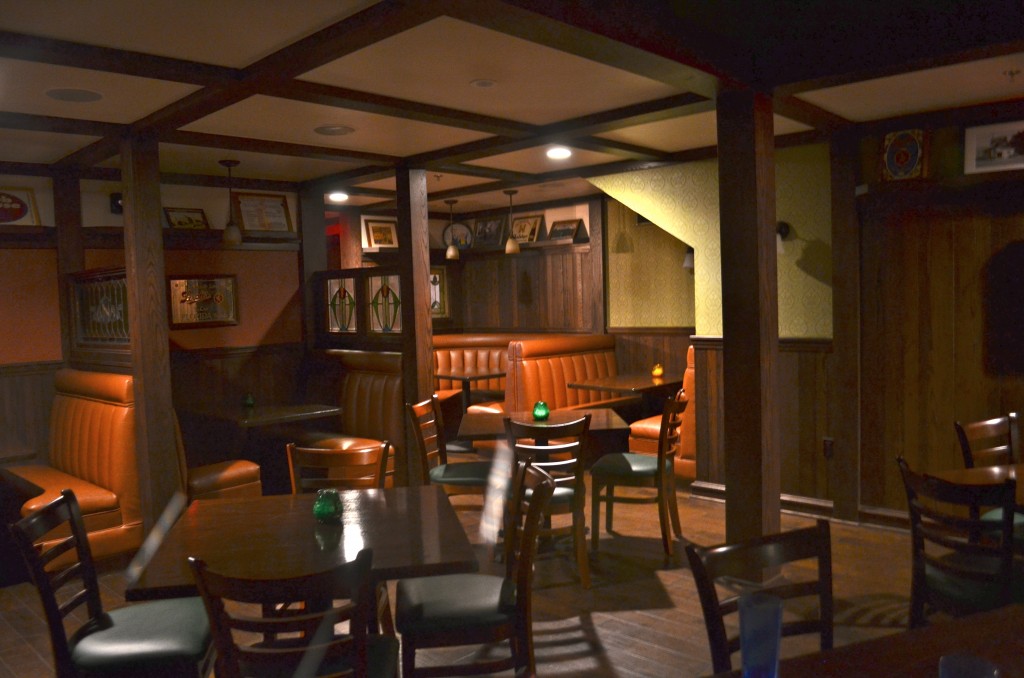 We made our way through Chloe's – the exclusive club for all those who love beer.

As you can see, I hadn't quite gotten my lens repaired/been able to remove the lens yet…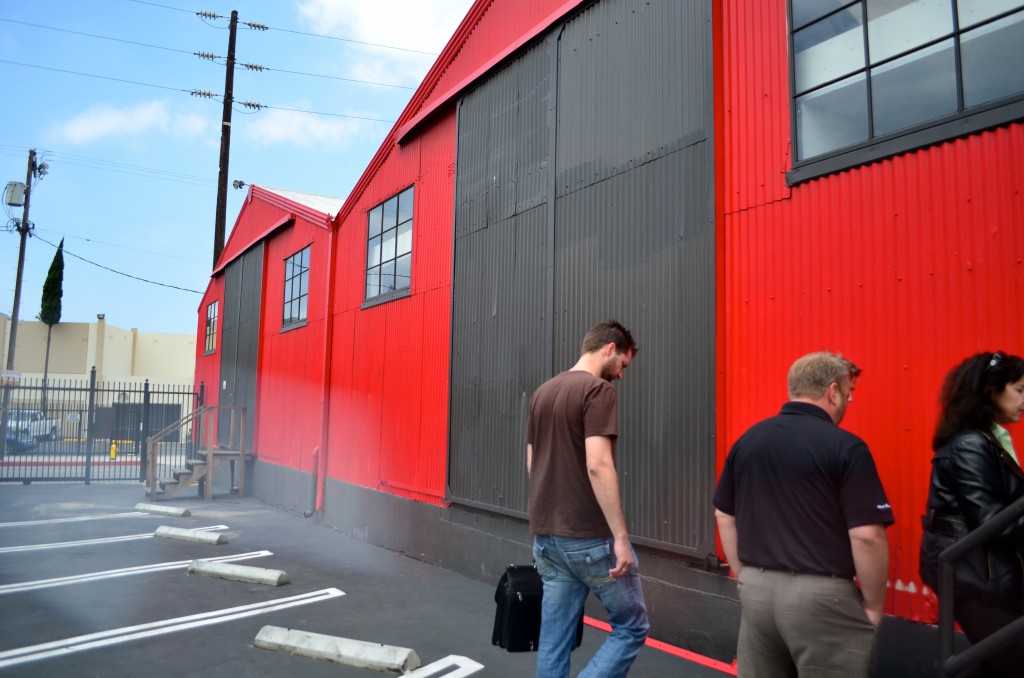 We made our way into the gigantic offices/cold room. Don't worry, these are separated. They don't actually cryogenically freeze the employees. Yet.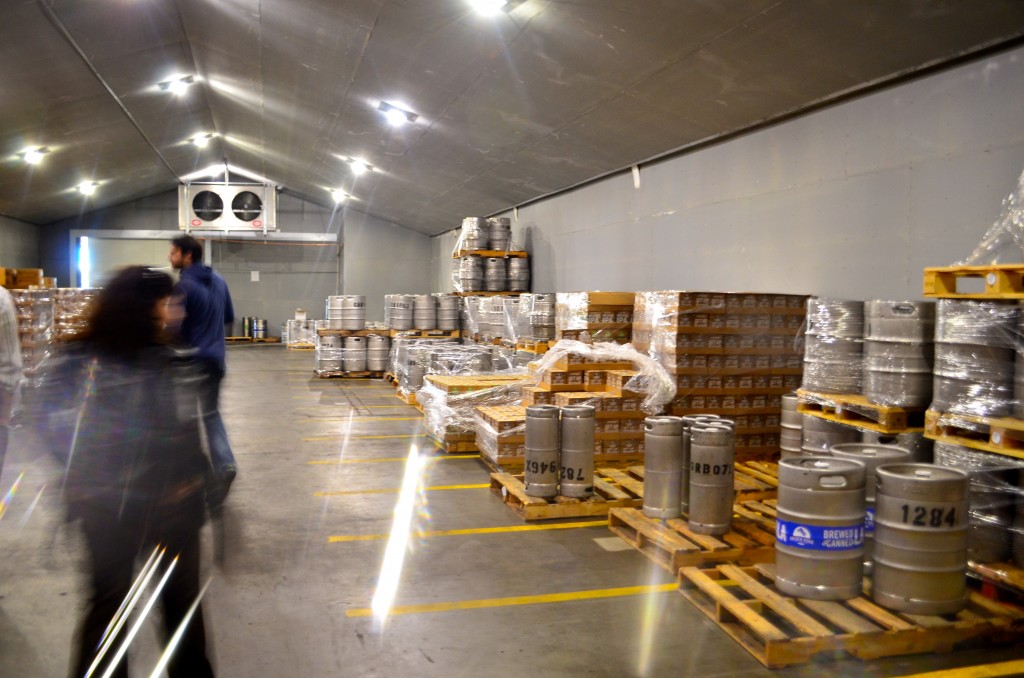 This be a pretty big walk-in. I be pretty jealous. I become pretty chilled…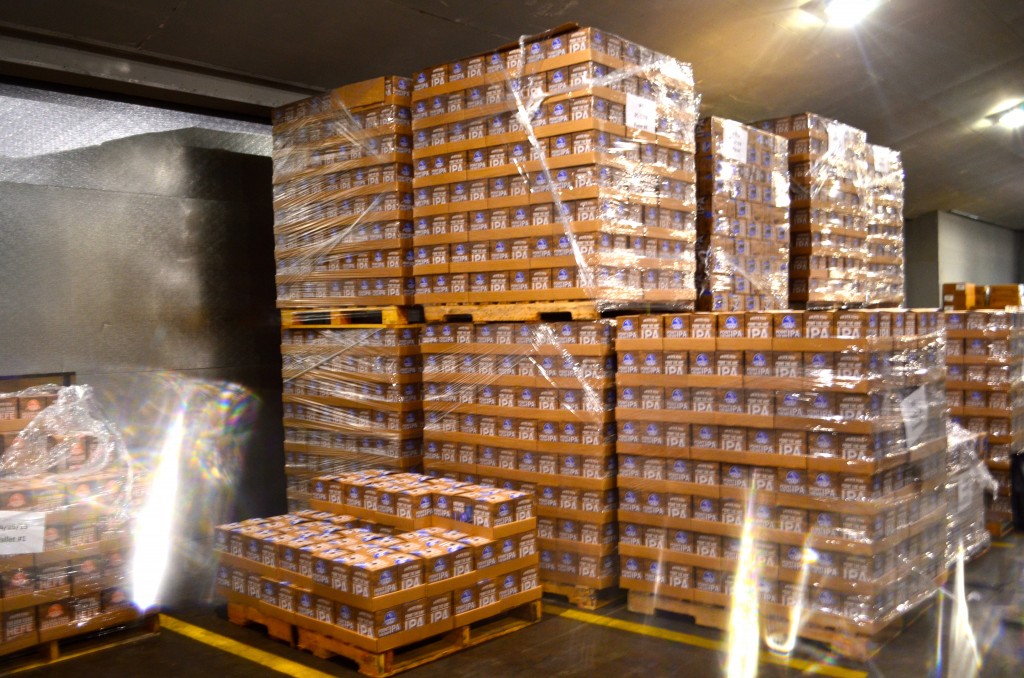 That ought to satisfy the LA consumers for a few days…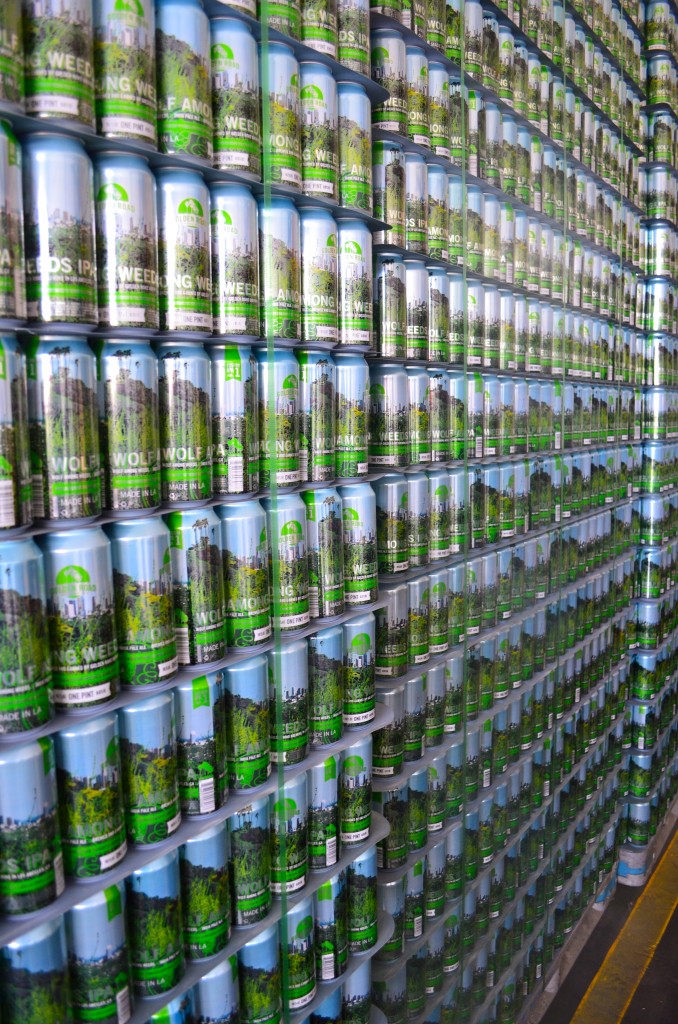 Once we got back into the warmth, we were greeted with all these empty cans, waiting to be filled with Wolf Among Weeds.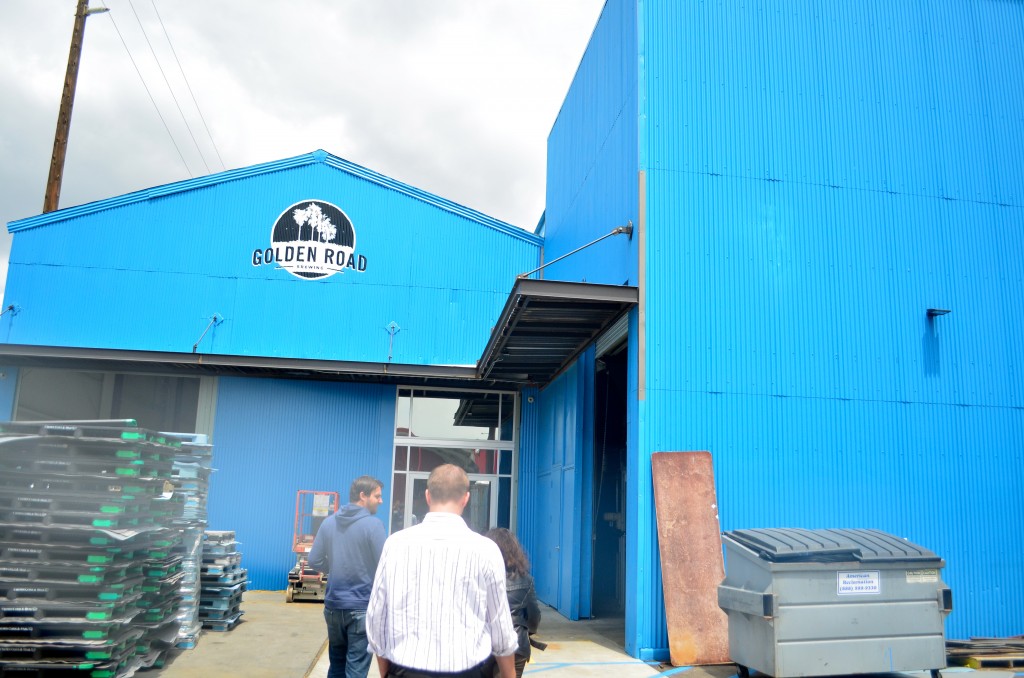 And finally, into the brewery!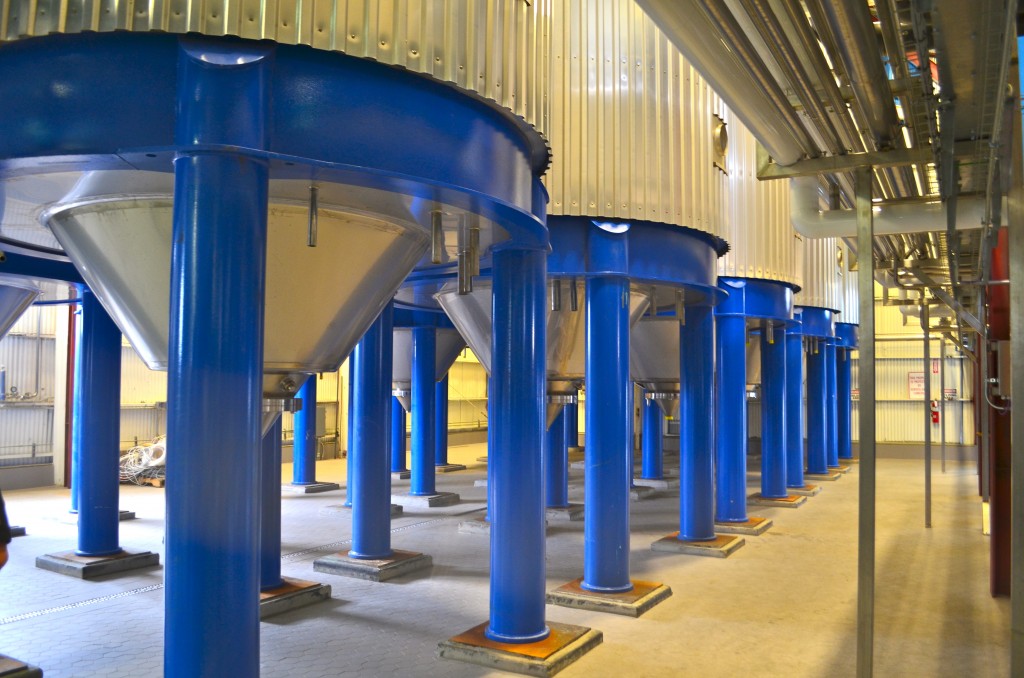 They had to remove the roof of this building in order to lower these fermentors in by crane.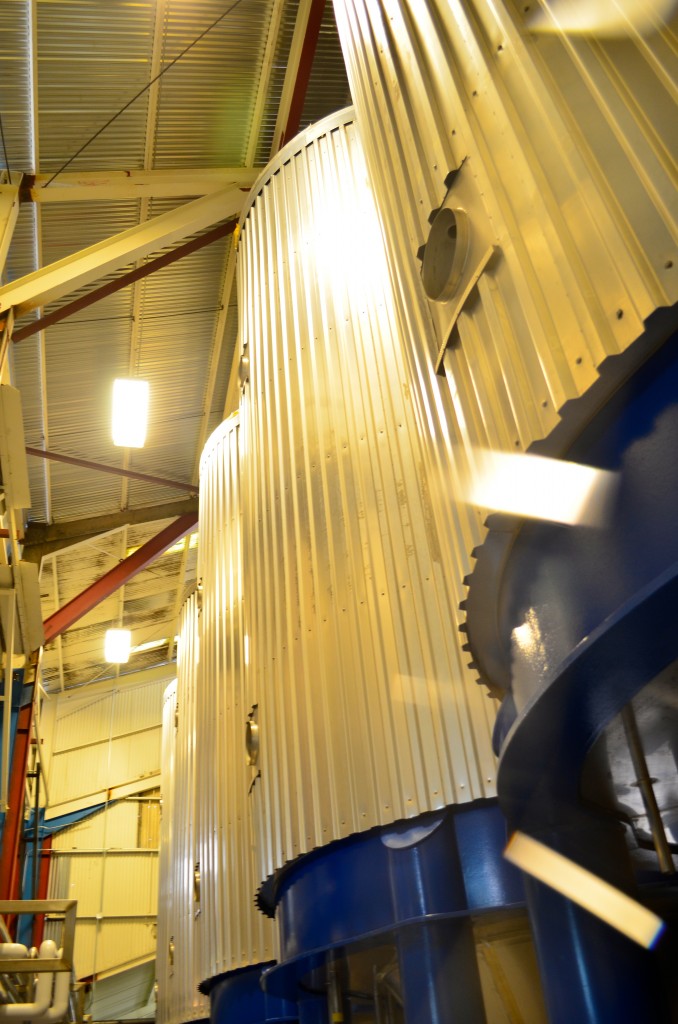 They're kinda big…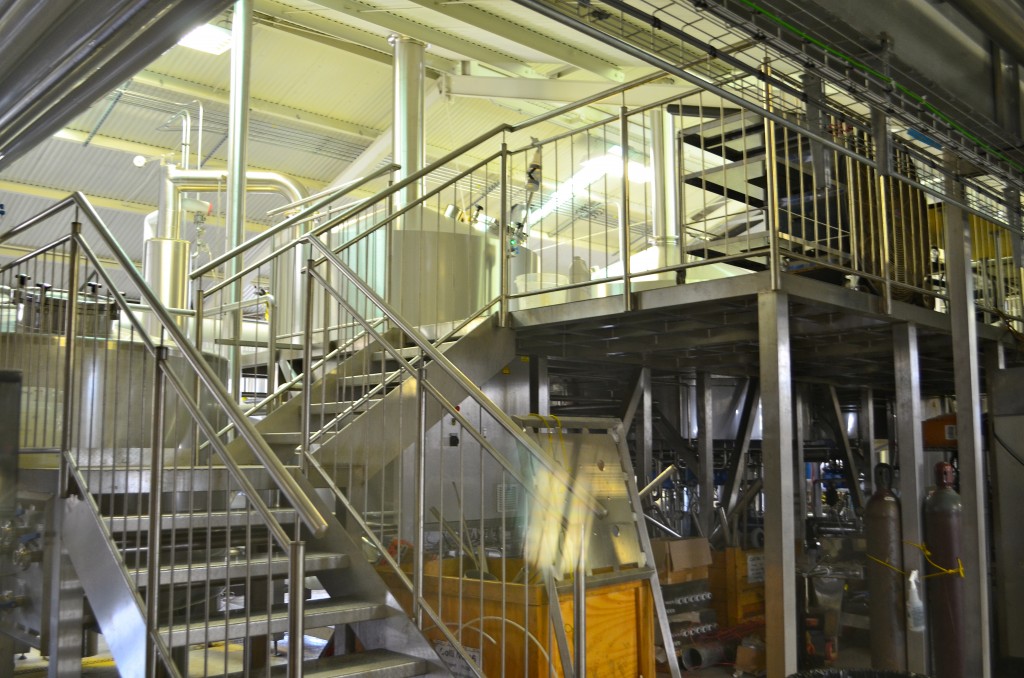 And finally, a glance at the 50bbl brew system. Fifty. Barrel. Brew. System.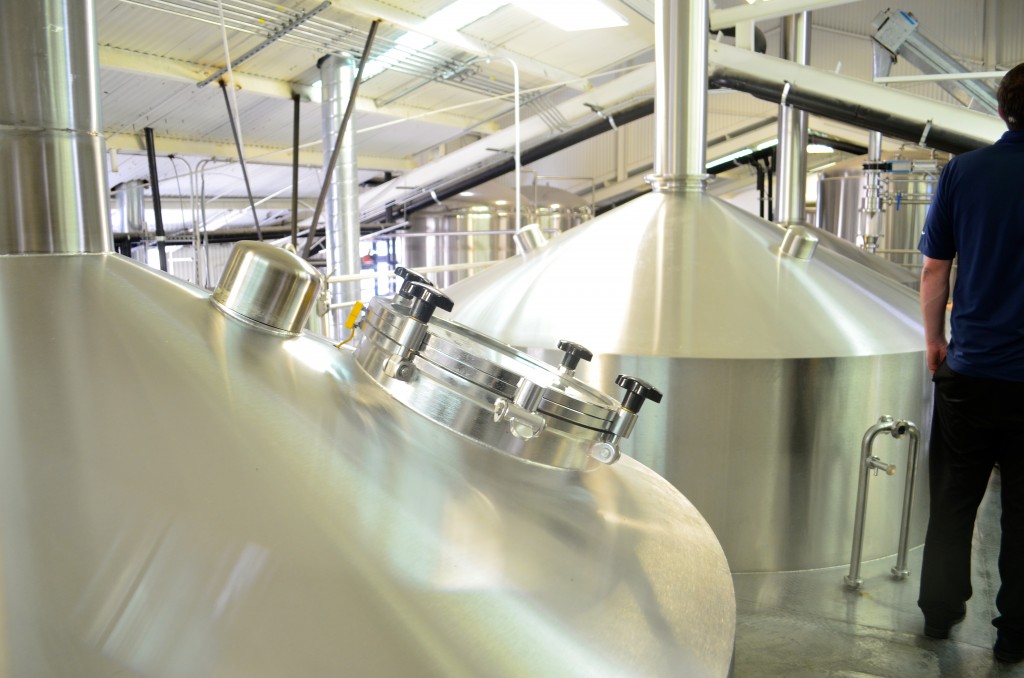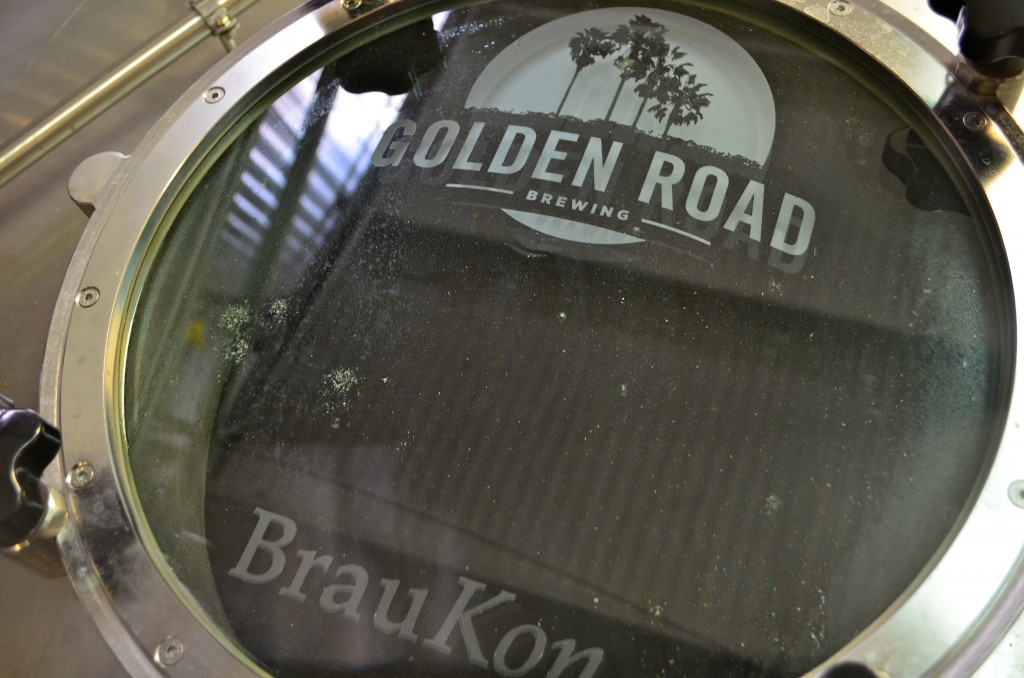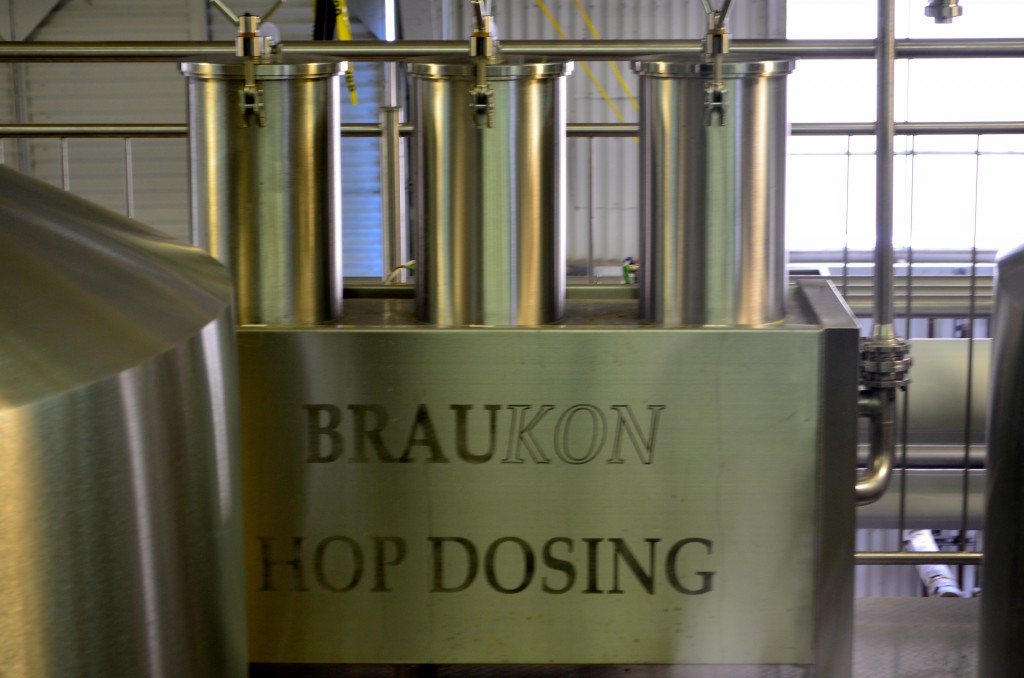 They run their wort through the hop dosing system before sending it to the boil kettle.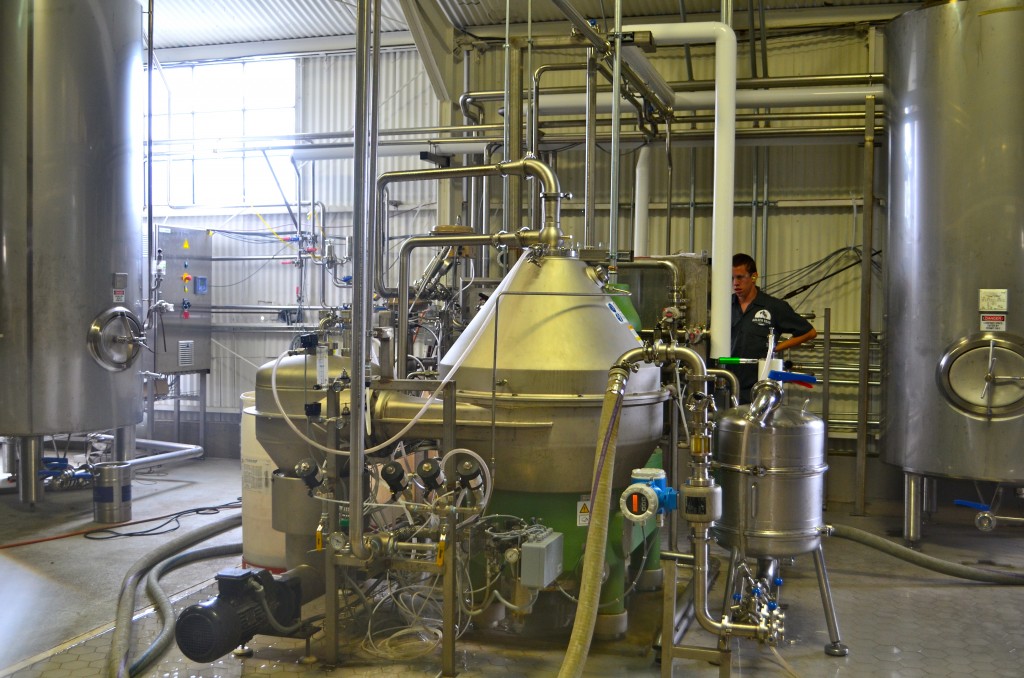 Instead of filtration, they have a separation tank. This spins the chilled wort around and all of the solids are brought to the center and removed – basically a second whirlpool tank, but faster and cooler looking.

The canning machine! We didn't get to see this in action, but that makes for easier pictures anyway. These are spun around, sanitized, purged with CO2, filled and capped/clamped.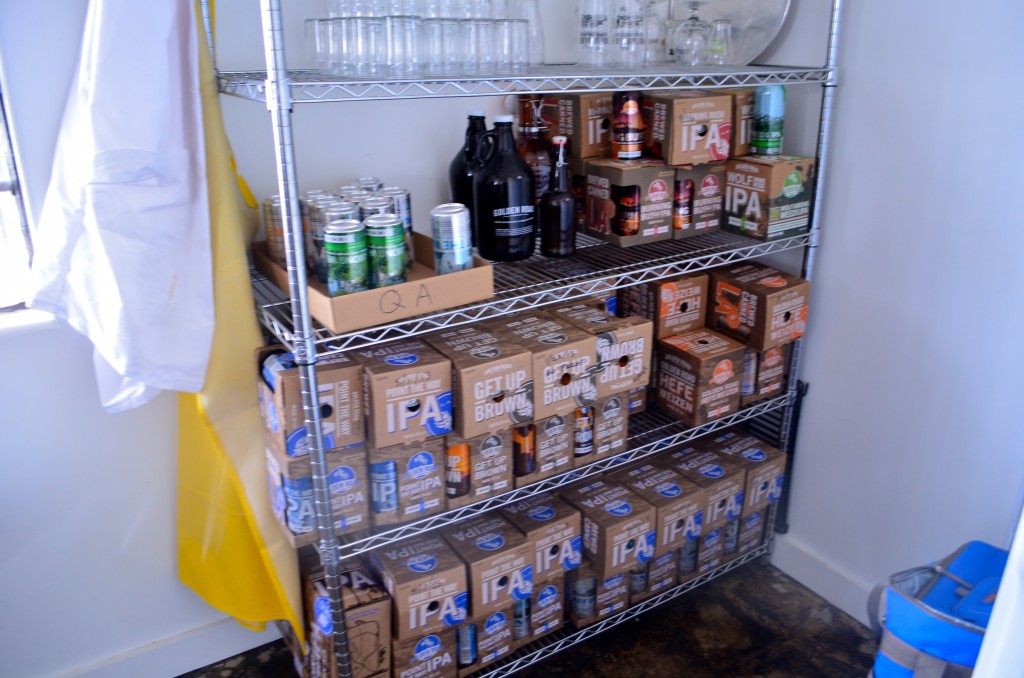 The quality assurance room/lab. If anyone for some reason calls in about their beer having an issue, the Golden Road team is able to come in here and taste that exact same batch to see if it's a problem based on brewing or by handling. I think I'd be good at this part of the job.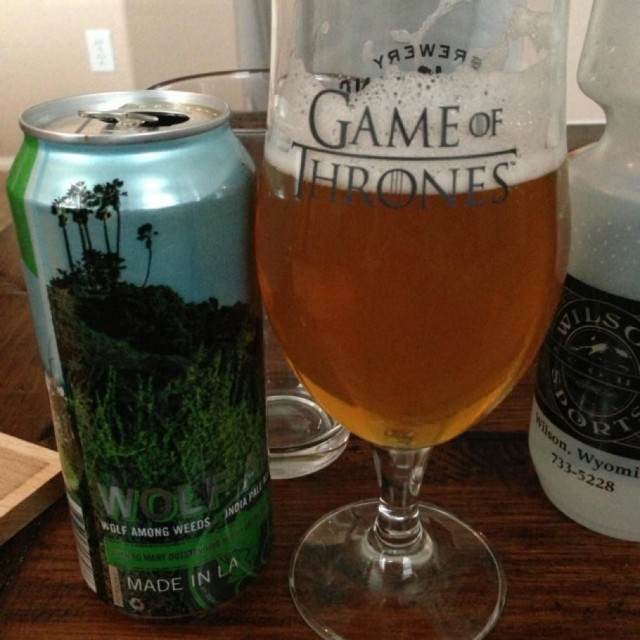 I'm checking out how good I am at quality assurance right now.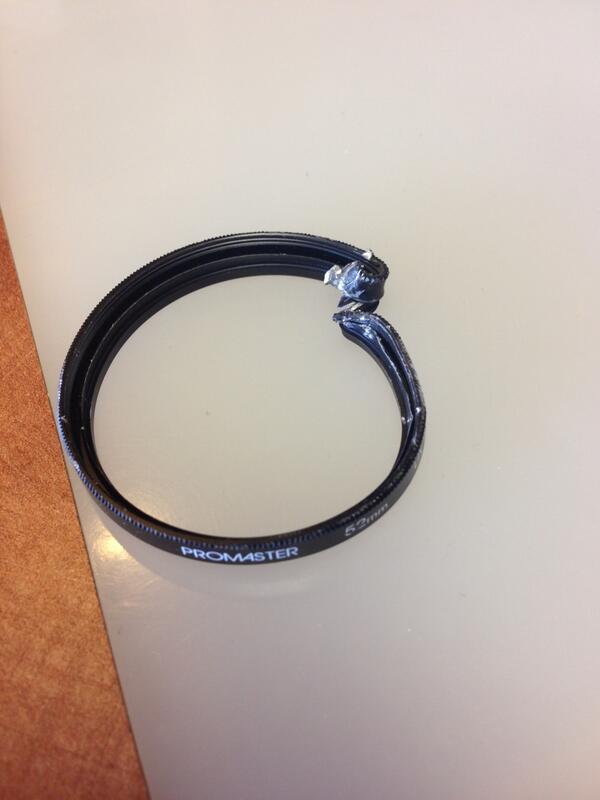 In other news – I took my camera in to the repair shop and after a lot of hammering from the backroom and me cringing as I listened to each bone-shattering crack, the shattered cover was removed and my camera is at the ready to take some more awesome pictures!