Last night was the second monthly meeting of Ladies at Ladyface: The Fermentables & Comestibles Education & Tippling Society. Our first month was a tasting of their beer selection. Last night, we had a brewery tour.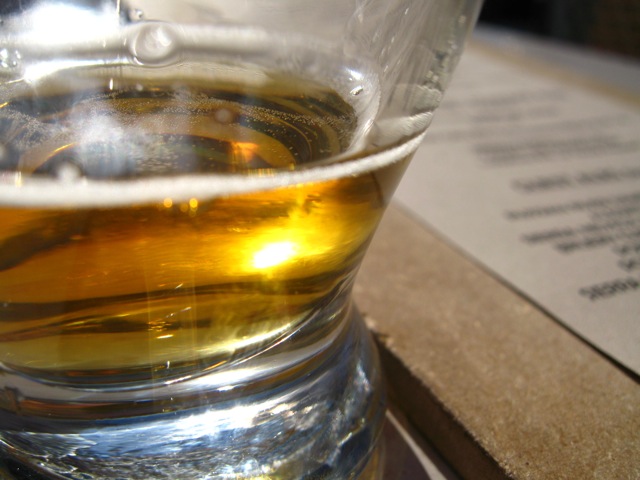 Of course we had to pick up our beer beforehand! I got a taster of their seasonal release: Derailleur, a biere-de-garde aged in Sauvignon Blanc barrels. This beer clocks in at 8% ABV and IBU 28. This is the perfect summer ale – mildly carbonated, slightly sweet with fruity notes of apple and pear from the wine barrels. I can envision myself sipping this on a warm weekday back on the Ladyface patio, re-reading Ann Patchett's Bel Canto while I wait for her newest novel to go through the cycle of holds at the library before it finally lands in my hands. In fact, I can see myself doing just that this week!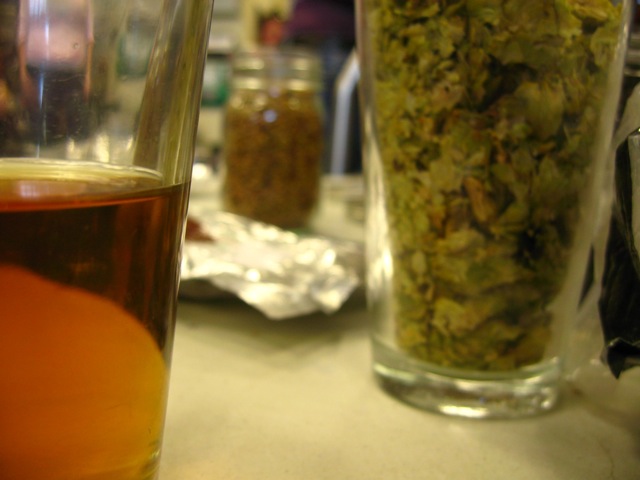 For last night, however, I went with the Ladyface IPA. A lot of their beers were sold out because of the AHA Conference in San Diego last week – quite an acceptable excuse! Quite a few of said beers even placed in the Los Angeles International Commercial Beer Competition! The list of winners can be seen here.

They recently got a huge shipment of grain in preparation for new brews, but there was still plenty of room to gather around. Cyrena even provided kegs as seats!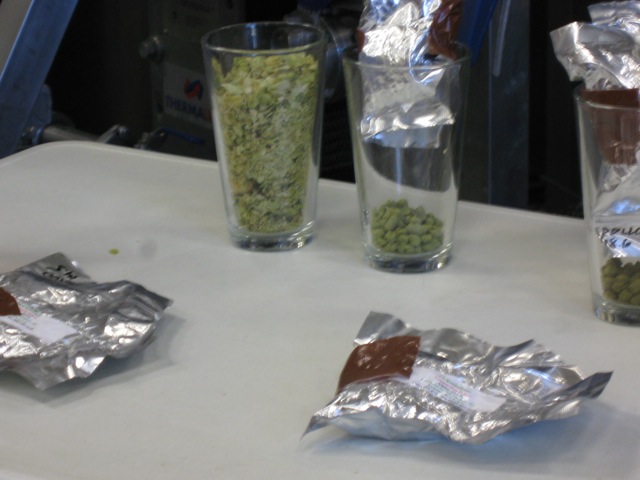 We started off with an overview of the brewing process, and passed around jars of different malts and hops to smell (and taste in the case of the grains) the differences.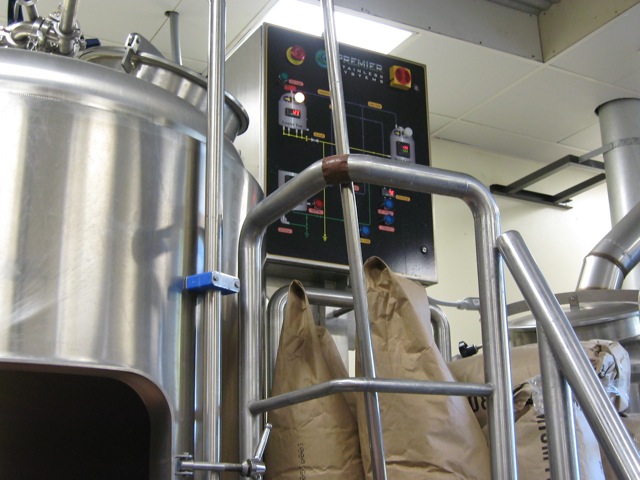 We got a peek inside their mash tun which is just begging to be put to use again. Well, I'm begging them here to put it to use to make my old favorite beer of theirs from last year, Ladyface Weizenbock.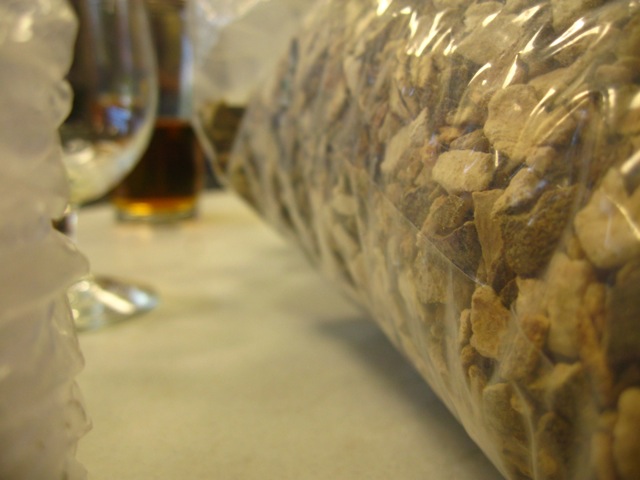 Cyrena also passed around other flavor additions that they use – bitter orange peel, coriander and chamomile.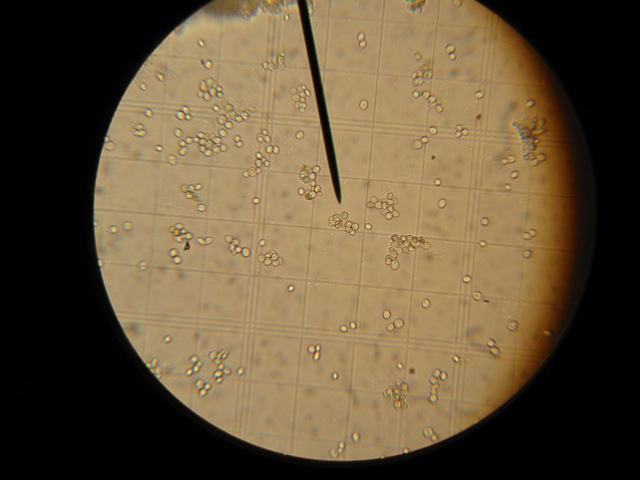 We also looked at yeast cells. By this point, I had finished my Ladyface IPA and was a quarter of the way into sipping a glass of Port Brewing Anniversary Ale (10% ABV) so please forgive my lack of description of this particular segment…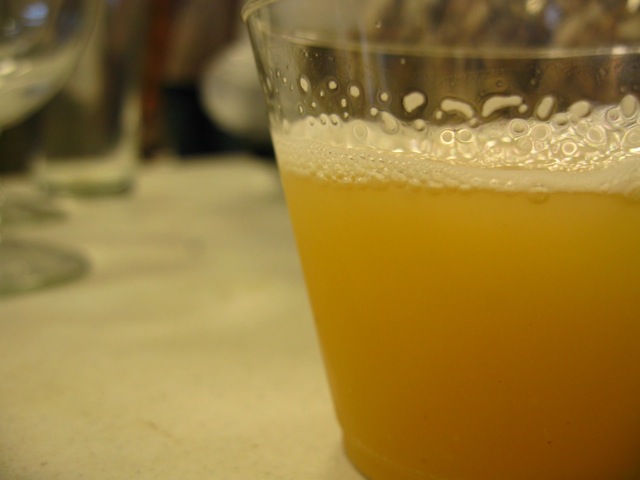 We got to try a little of their Saison that was still in the fermenter, hence the ridiculously cloudy, yeasty cup. It's been fermenting for about three weeks now, and will be racking it off in about a week. The essence of banana and light citrus fruits make you feel like you're back on the farm in Belgium, relaxing after a hard day herding sheep and working the fields. Ahh, the simple life.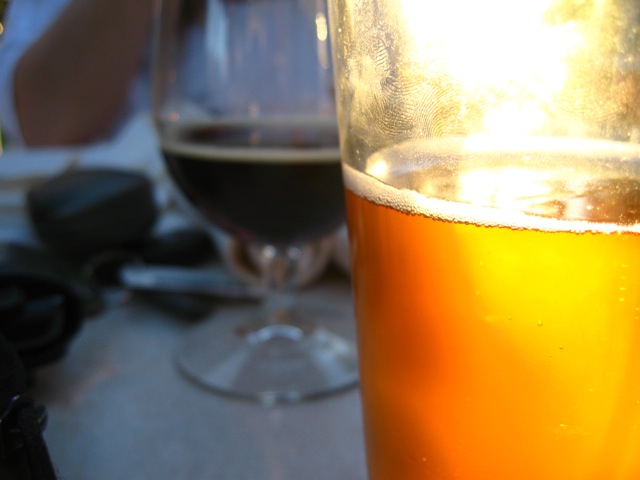 After the brewery tour, fellow Lady at Ladyface and beer enthusiast Janelle and I stayed to talk with Brewer Dave and Cyrena, and figured out what to do for the third ever meeting of Ladies at Ladyface: a beer tasting/glassware education and tippling. Everyone will bring in a bottle of their favorite beer, or a personal homebrew, as well as the glass that is traditionally used for that specific style.
It should be a fun, tippled night, just like our previous meetings!