Monday was our monthly Ladies at Ladyface: The Fermentables and Comestibles Education and Tippling Society meeting! We had a little belated St. Patrick's Day celebration.

This means Irish and Scottish beers! We had more than plenty to split amongst our group. Of course I had to start off with a little warm-up taster…

Ladyface's Trebuchet – a farmhouse ale with a slightly sour quality thanks to the lactobacillus. Crisp, fruity and refreshing!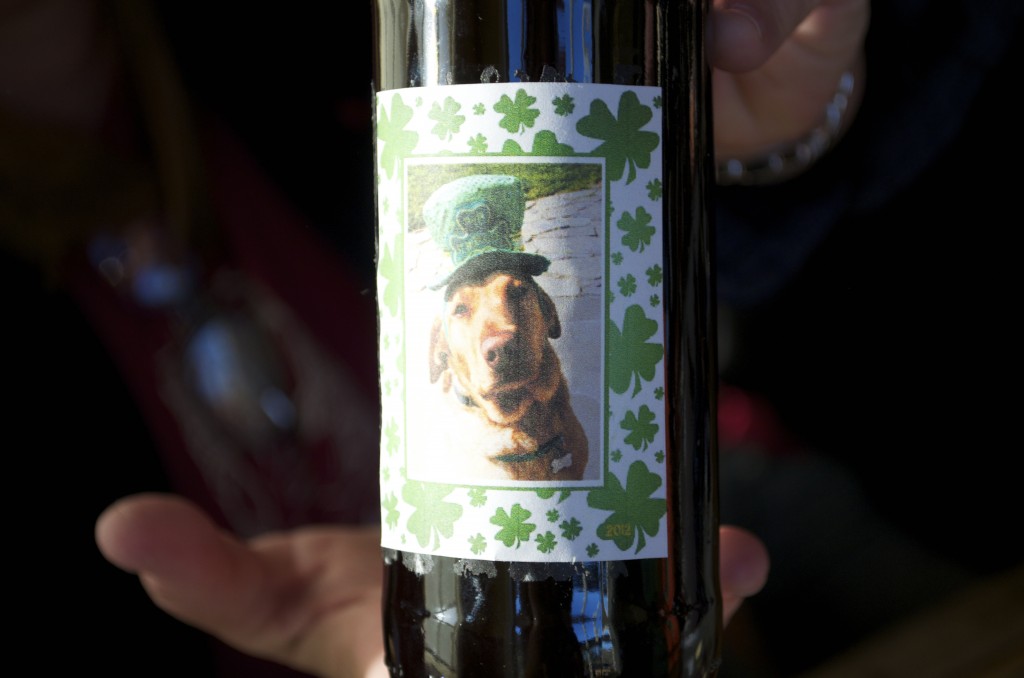 Lise brought her celebratory homebrew – as of yet to be named, but always hopped to high heaven and delicious!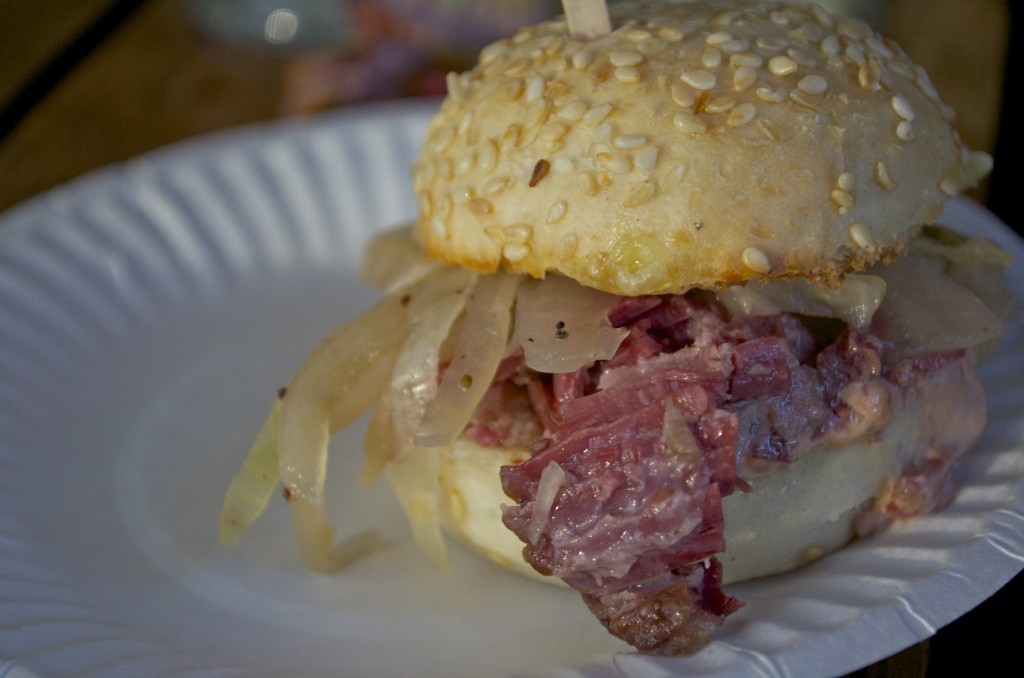 Cyrena made sure to save us all an order of their corned beef and cabbage sliders. I missed out on having Irish food on St. Patrick's Day, and these MORE than made up for that! The tender corned beef melted in your mouth, and the sweetness of the caramelized onions and cabbage specked with peppercorns balanced with the saltiness of the beef perfectly!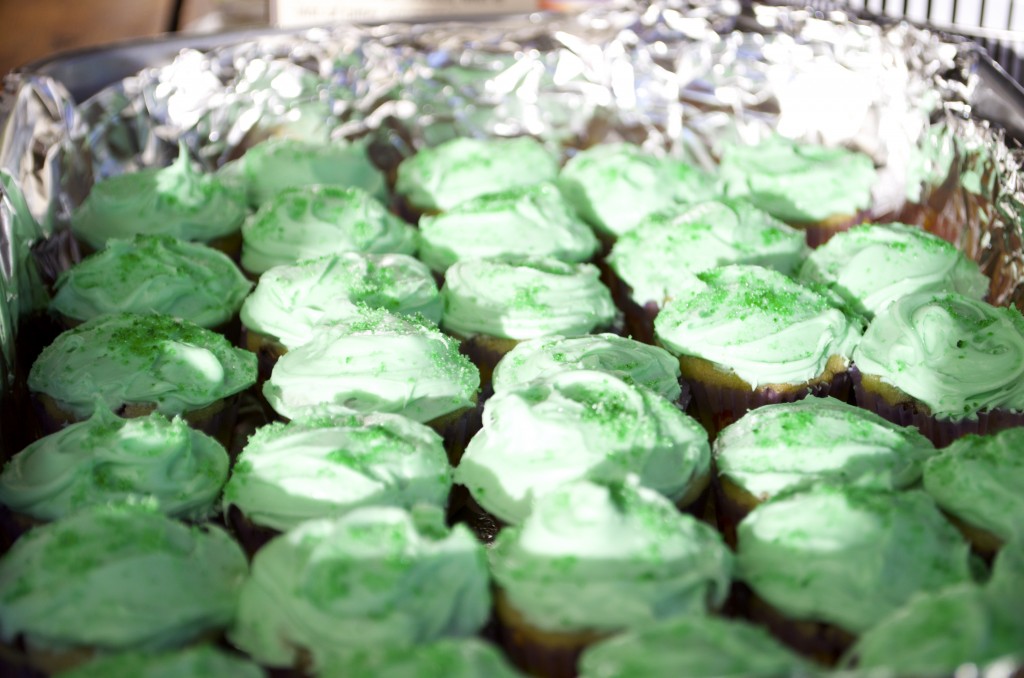 For dessert, the lovely Janelle provided chocolate chip and pistachio cupcakes. I may have eaten six or eleven. I stopped counting wrappers. It was becoming embarrassing.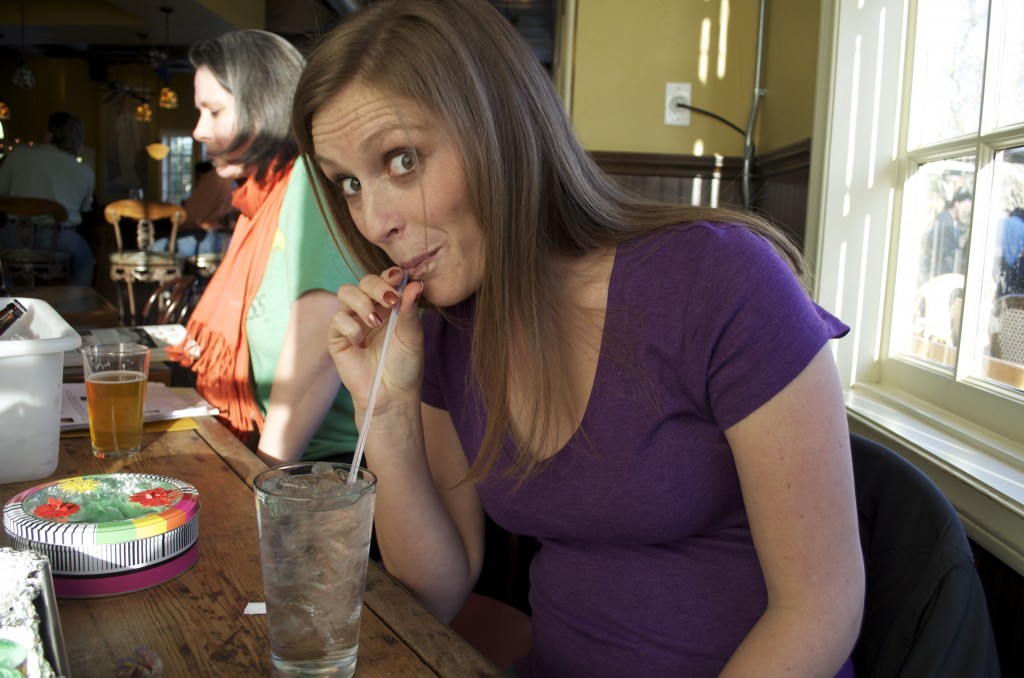 Speaking of, here's Janelle downing an entire glass of water! Her little Avery is due in about 3 months, and while I'm sure Avery would love having a taste of beer (possibly one from Avery Brewing Company??), her mom was diligent about only consuming water, sliders and cupcakes.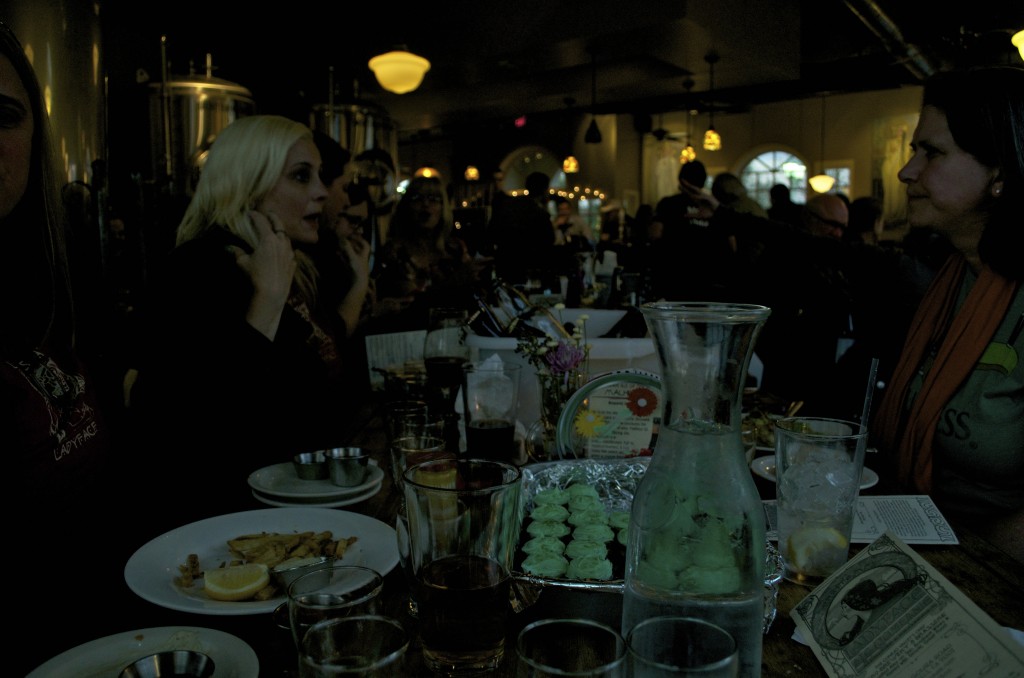 We had a packed table that was soon topped with glorious amounts of food ordered from the new spring menu! Goat cheese and basil fritters, anyone? Or steak tartare??

Unfortunately, I had to leave after only an hour in order to pack more and sleep. The next day was a brew day: Up at 4:45am! I darkened the pictures to make it appear like time had passed… Yea, all that up there is artistic and stuff…
Now I need to pack again! I'm heading out to Tucson, Arizona for my second to last trip with the artist. I'm sad to miss a brew day, but I'm certain there will be more then enough heavy lifting, grain shoveling, gravity taking and recipe tasting when I get back!