Every time I write a new blog post I promise myself that I'll start writing them more often. And then the brewery comes into play, wraps its oh-so-loving hands around my neck and directs every moment of my life. At the end of a long day of photography, social media posts, tastings/sales calls, event coordination, keg deliveries and running the taproom, all I want to do is collapse into a puddle on the couch with a cup of tea and fall asleep. I miss my little blog! Here's a long catch-up on all that has happened since that epic sammich, almost a month ago.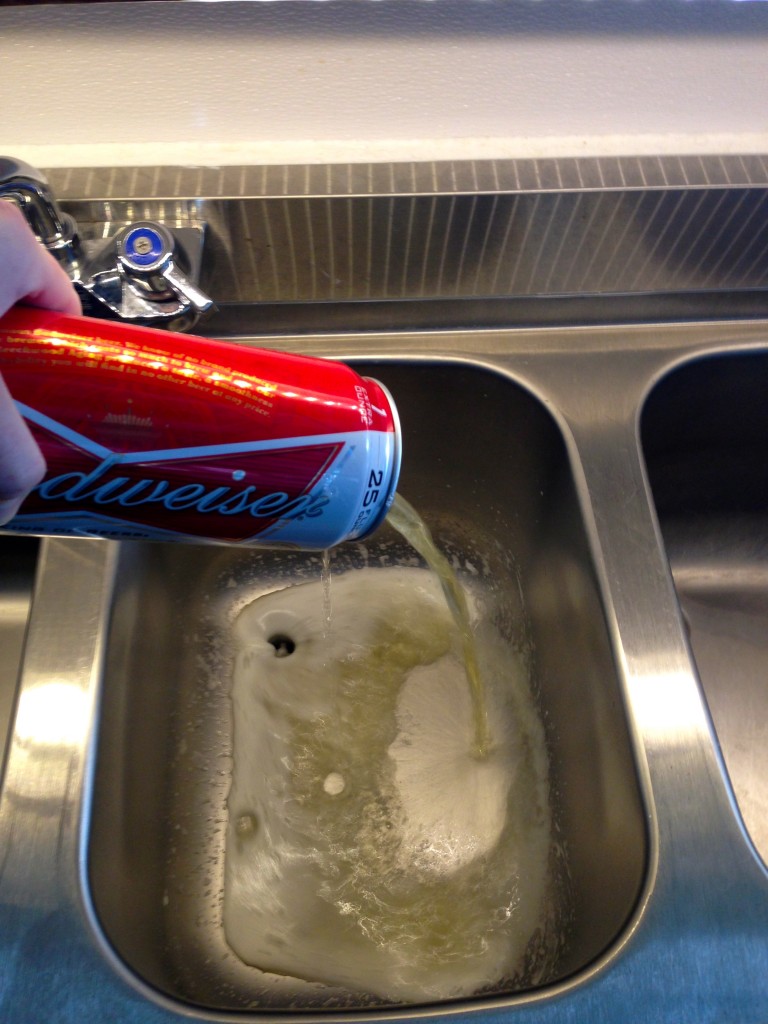 After the Budweiser commercial that aired during the Superbowl (not the one with the puppy), the craft beer world was up in arms. We (along with every craft brewery in the US) decided to make a peach pumpkin ale that was worth fussing over, as one should do when it comes to craft beer.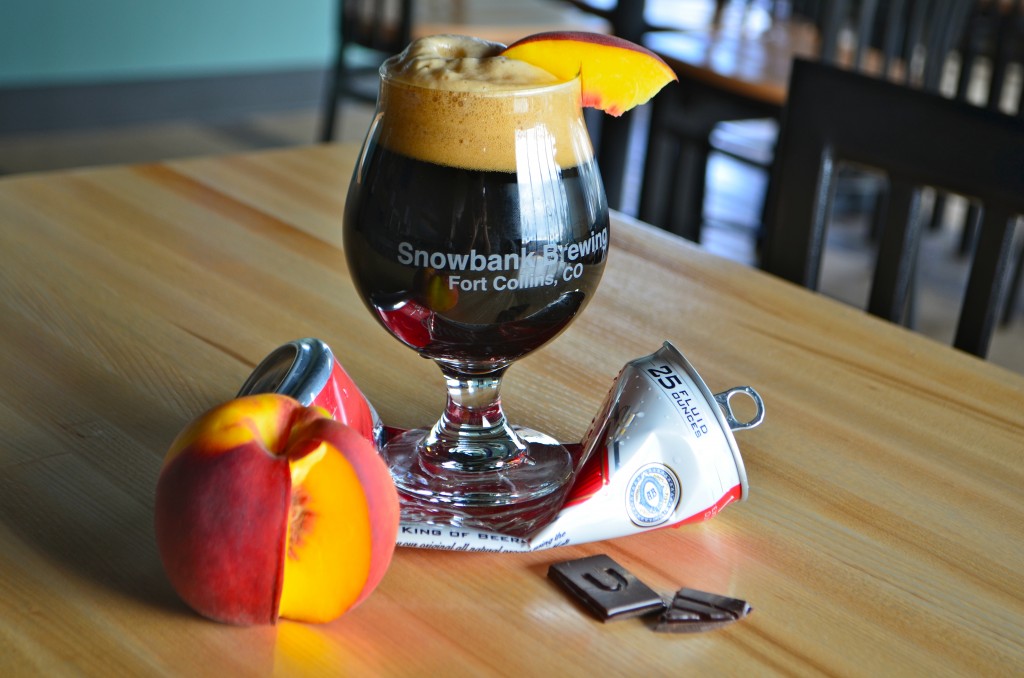 And so Fussy was born – our 47½ Stout infused with Ghana cacao husks and nibs from Nuance Chocolate and conditioned on peaches and pumpkin spices. Brewed the Craft Way.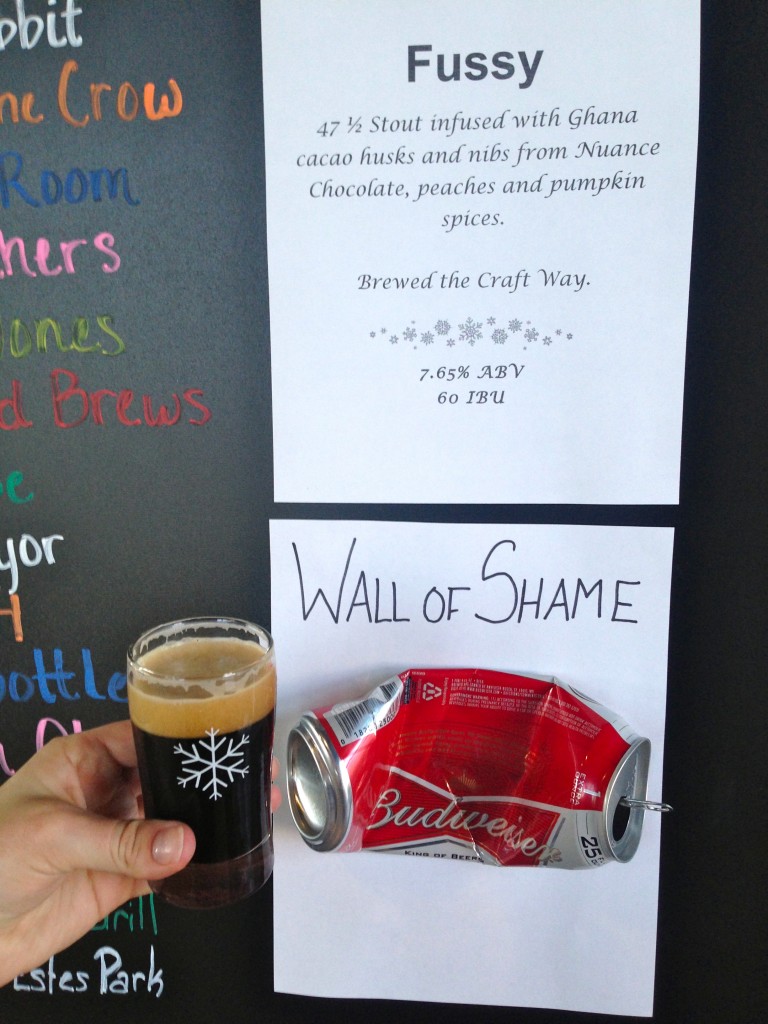 This specialty keg was kicked insanely fast!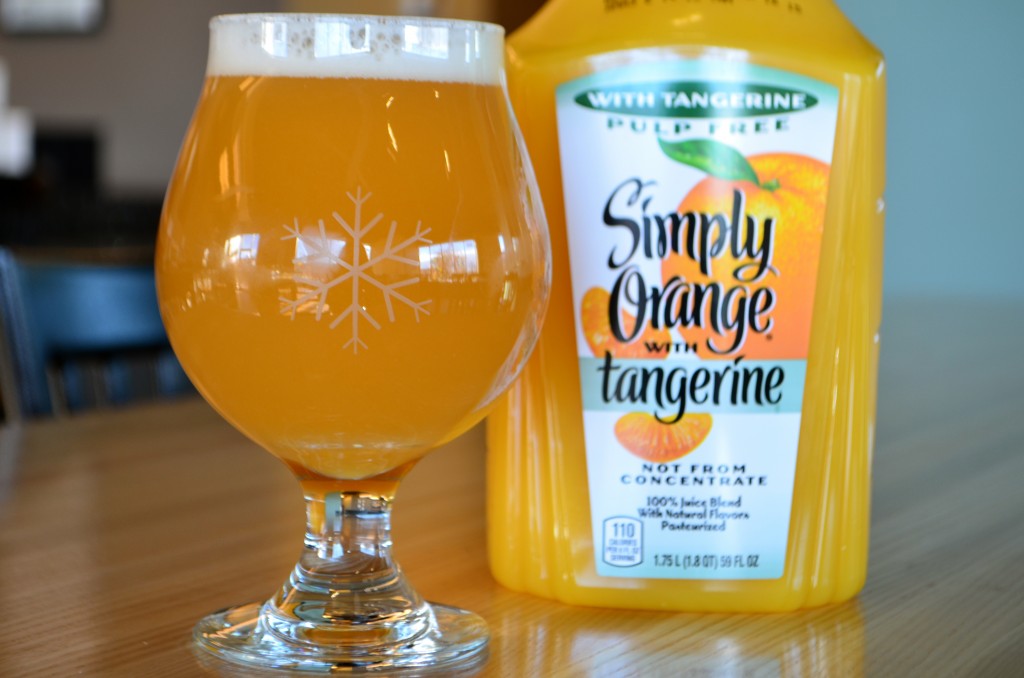 On one of our standard twelve hour days at the brewery, my sis-in-law and I started trying out beer/juice blends which we deemed "Science". A few weeks later the Solar Panel was debuted as an official offering on the menu – Moon Arete Wheat with a splash of orange tangerine juice.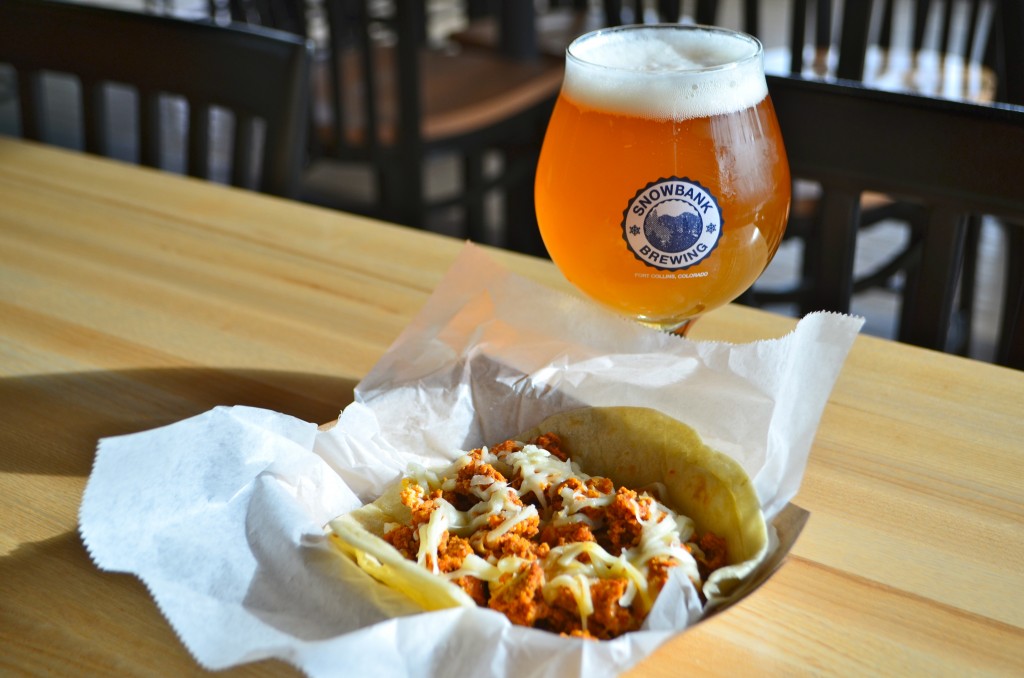 We brought in one of the newest food trucks to Fort Collins, Austin Taco, and paired their amazing breakfast tacos with the new creation.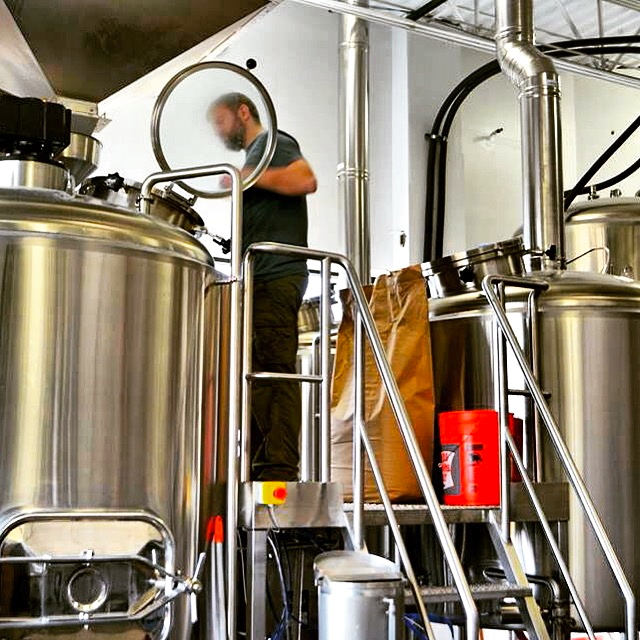 The Solar Panels were so popular we ran out of Moon Arete Wheat! We've increased our brew schedule exponentially in attempts to combat our quickly depleting brews. It's so hard being popular.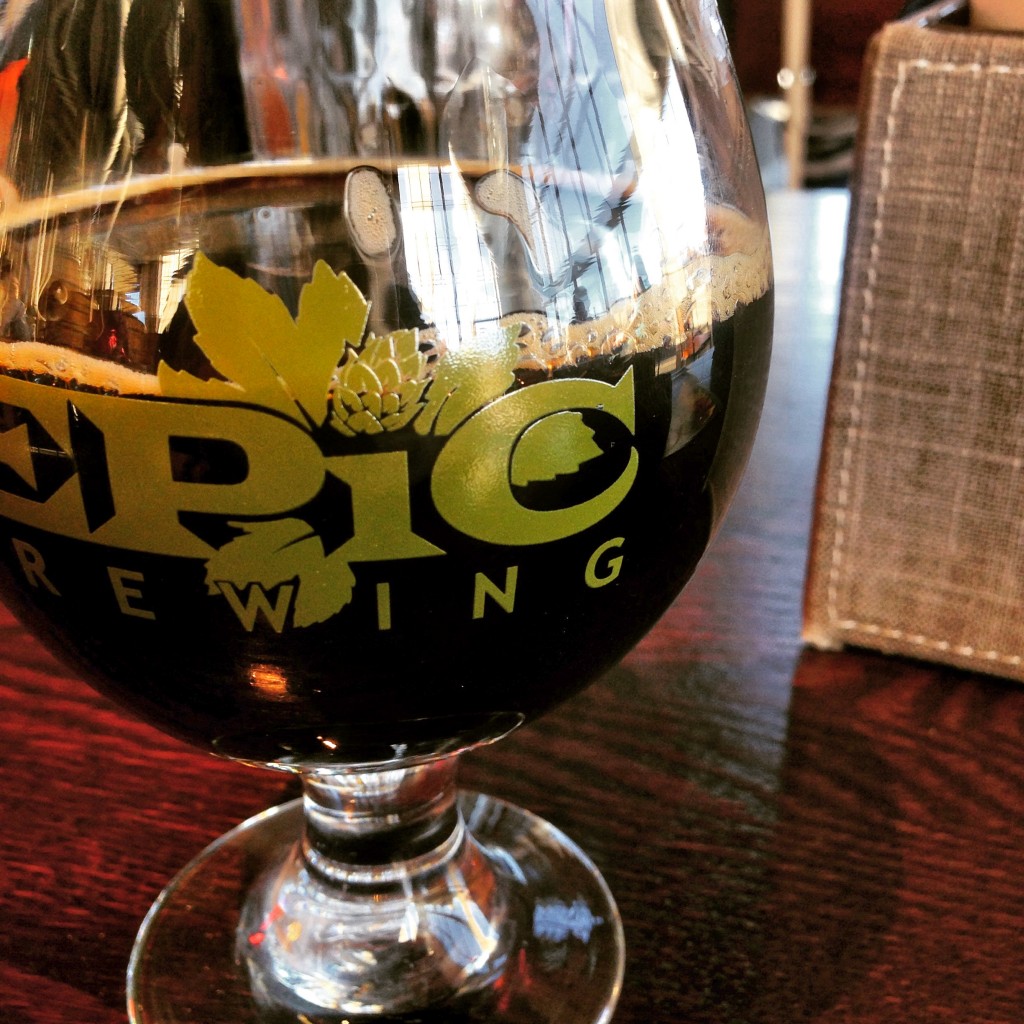 On one of my only days off this month, I headed down to Denver with my bestie Michelle to wander the street in the 70 degree weather and sample some of the wares around town. Big Bad Baptist from Epic Brewing. I requested a taster. This was the "sample size" the taproom manager Kevin gave me. To be fair, twelve ounces probably is the best size for a true sample of this epic beer.

But I always come back to Fort Collins for the comforts of home. Loose Leaf paired with Chicken Banh Mi from Umami.

For my birthday, I took the day off and spent it down in Boulder. The Dushanbe Teahouse has been a favorite ever since my first visit last year.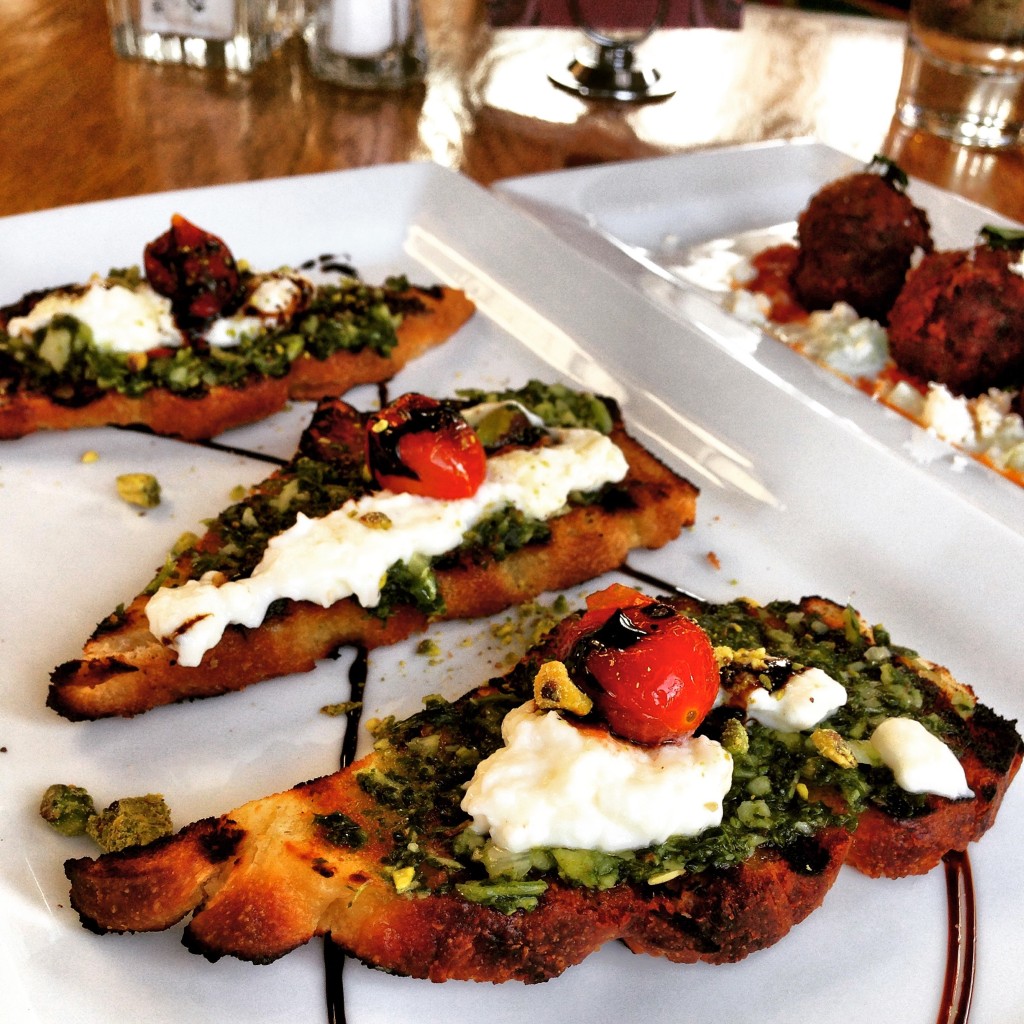 Their rotating menu is ridiculously fresh and creative. Crostini with housemade burrata, pistachio pesto, cherry tomatoes and a balsamic drizzle.

Greek meatballs with feta and tomato reduction.

Of course a birthday wouldn't be right without a brewery visit! I tried to go to the new Avery, but alas, they weren't open until the following weekend. We ended up down the street at Asher Brewing for a few samples.

The next day, it was back to work as usual! Umami decided to try out their new sushi rolls and made me fall in love with them all over again.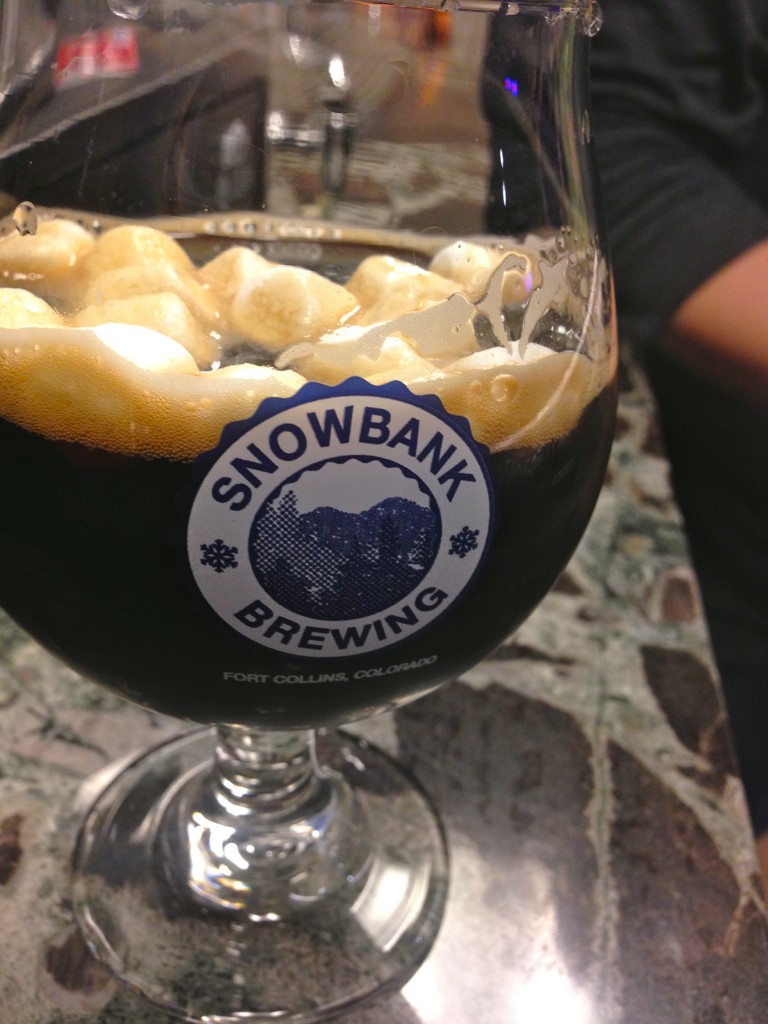 Valentine's Day brought four separate chocolate beers, including our most popular to date – S'mores Stout garnished with mini marshmallows.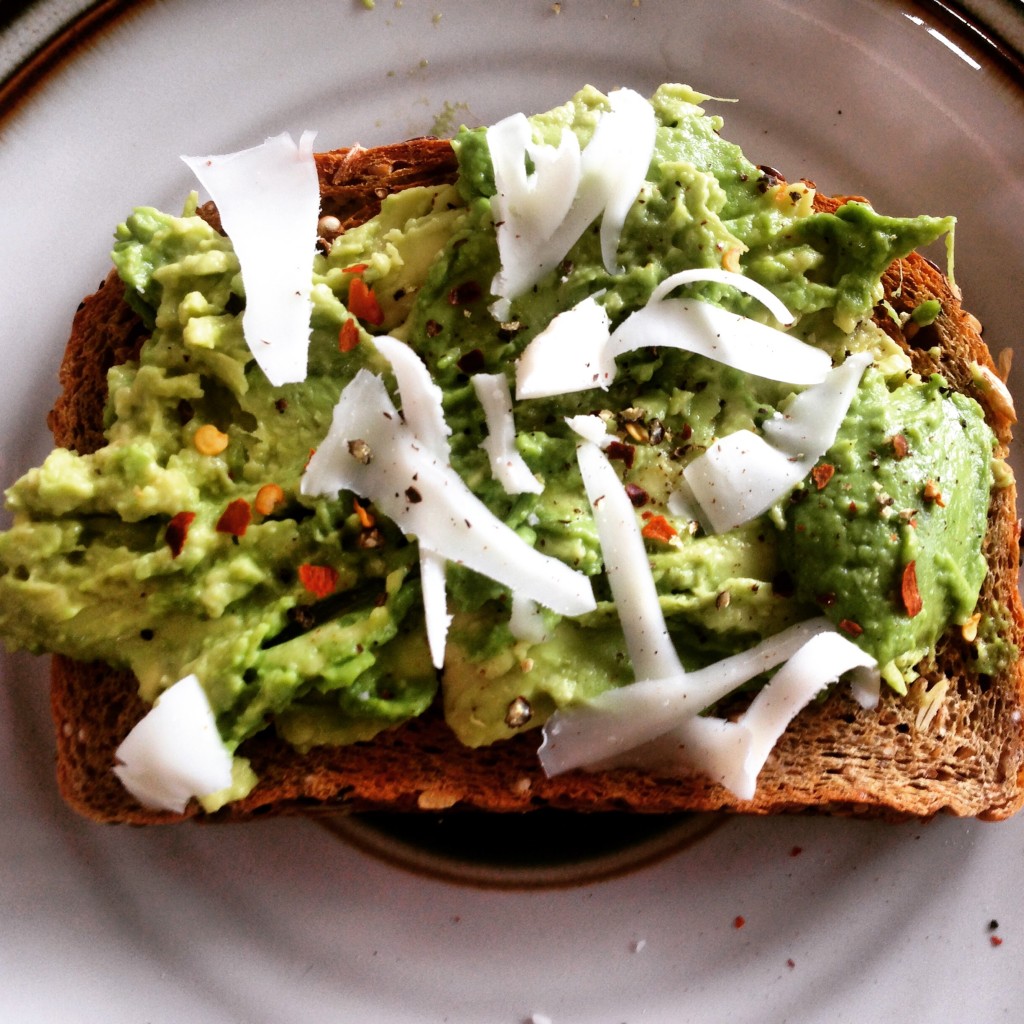 I decided the following Monday that it was time to go to the grocery store and make my own food for a change, instead of surviving off of food truck leftovers. Avocado toast topped with goat Gouda and chipotle pepper flakes.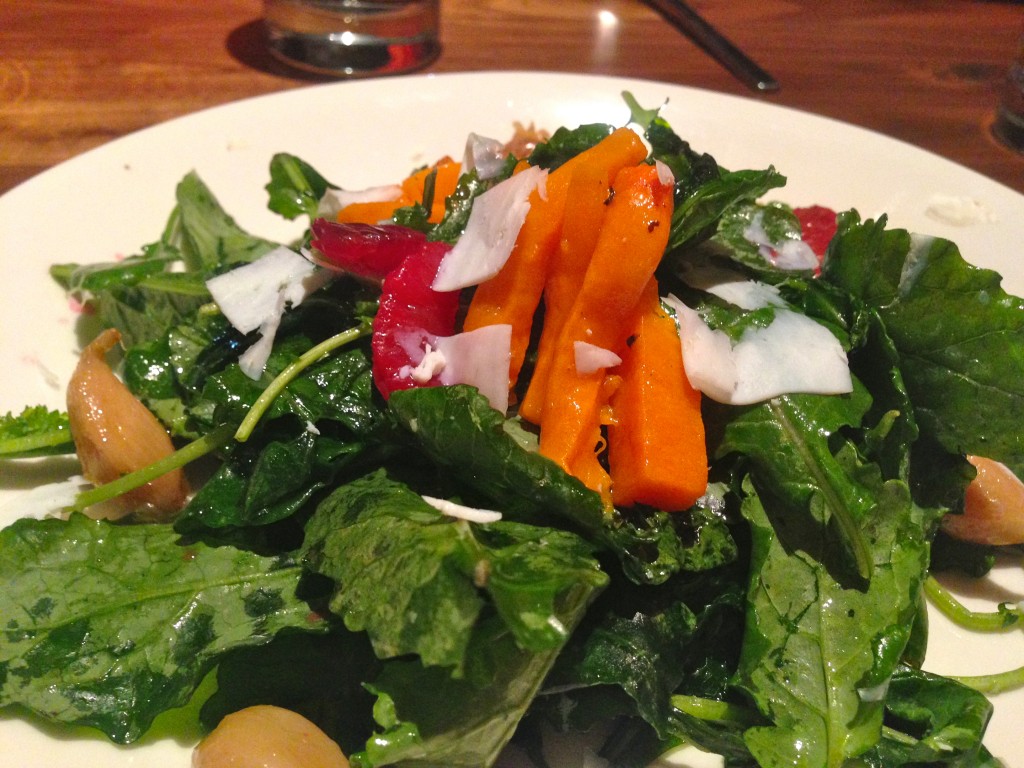 Kale salad with roasted butternut squash, blood orange and roasted garlic.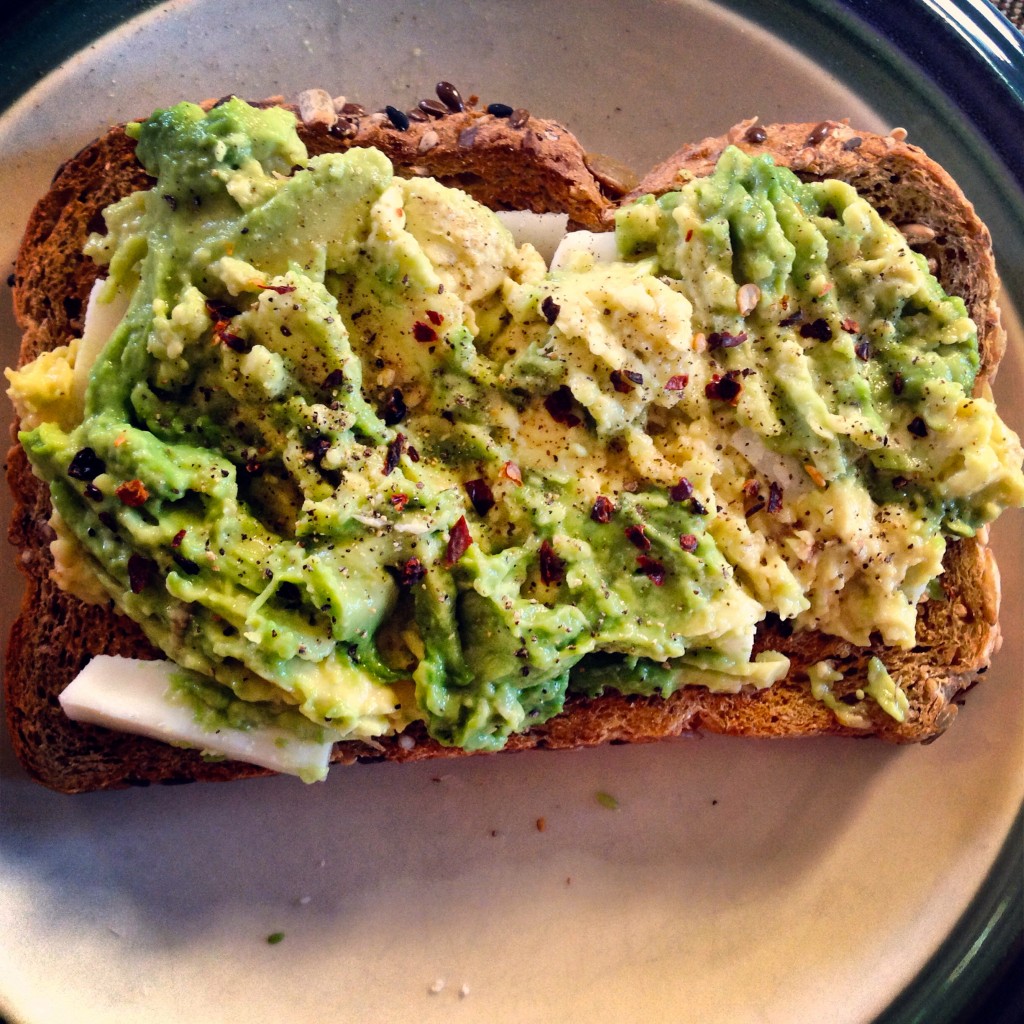 More avocado toast! This breakfast never gets old.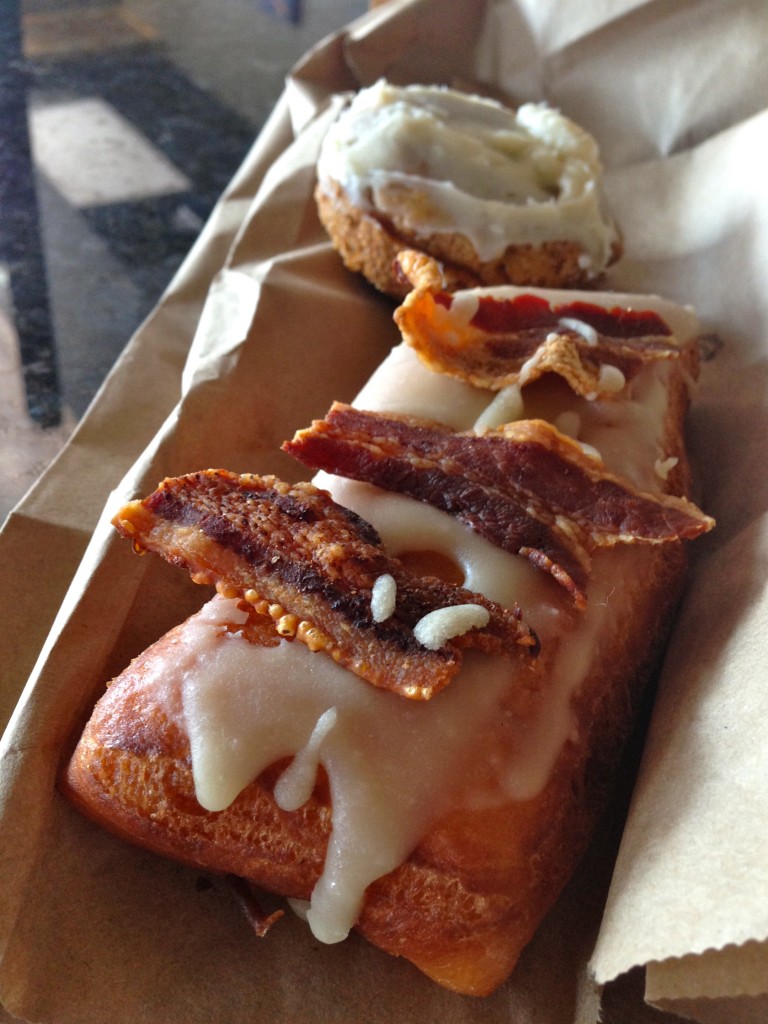 After a few days of my "cleanse", I discovered there was a new donut cart in town – Donut Lodge. I promptly ordered the maple bacon bar topped with melt-in-your-mouth crispy bacon. I'm easily swayed by food trucks/carts. And bacon…

It paired quite well with our latest batch of Ghana Chocolate Stout.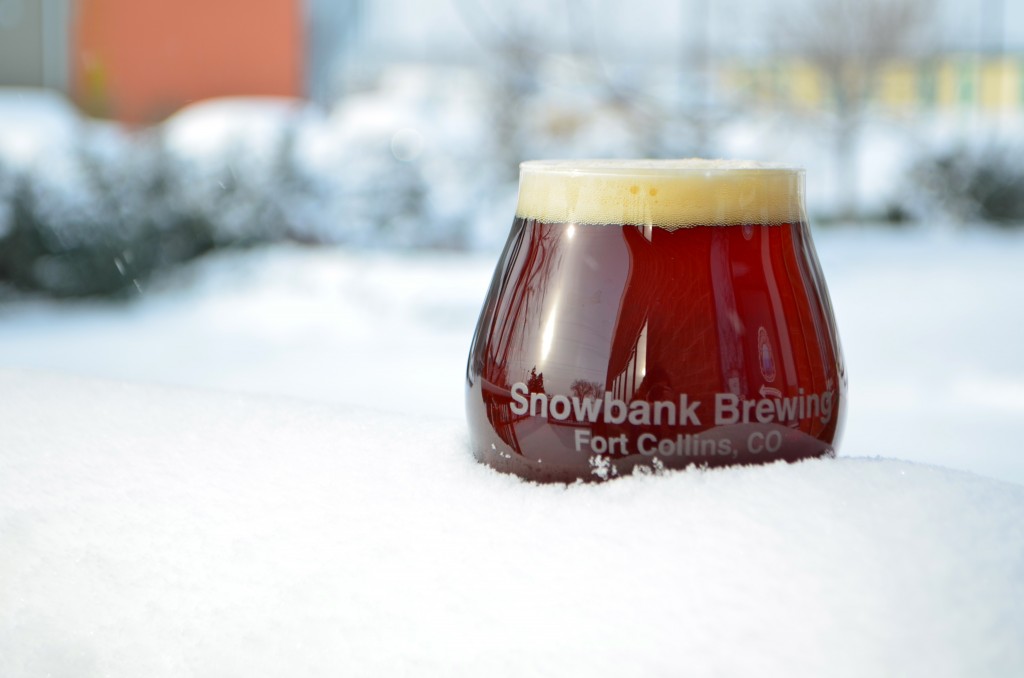 This past Sunday was our six month anniversary! We celebrated our halfiversary by releasing four specialty beers along with a Solar Panel bar where you could choose your own juice addition. We were absolutely slammed which was incredible, especially considering the insanely snowy weather.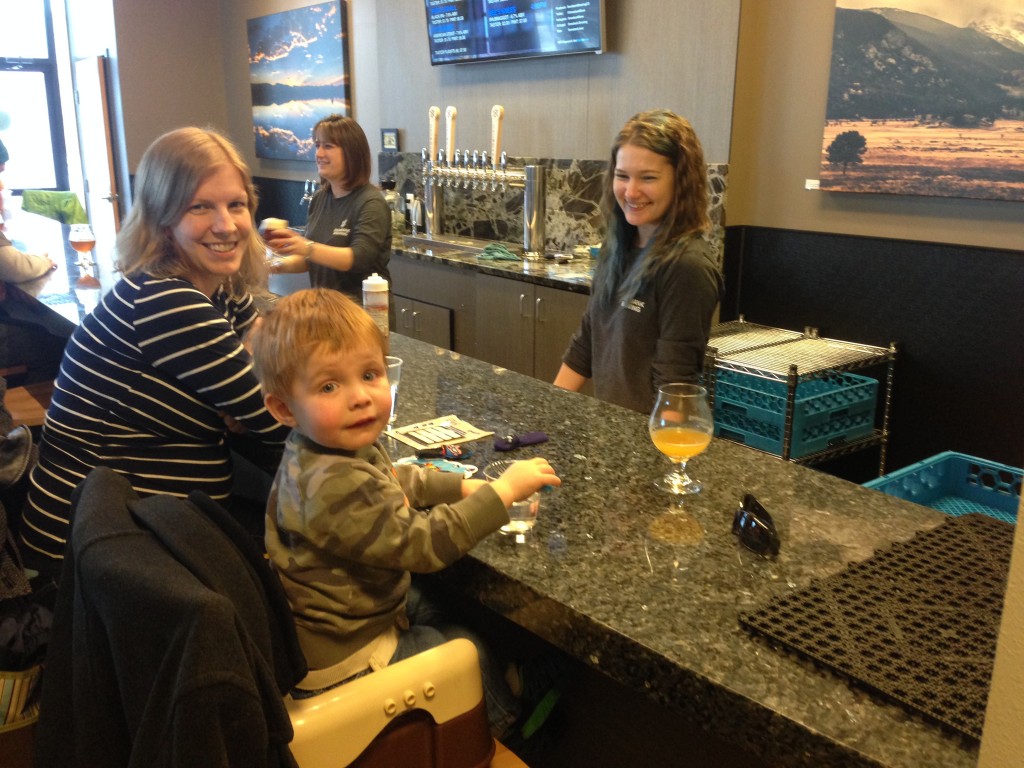 Some of our favorite regulars came to visit – he may look young but his ID claims otherwise…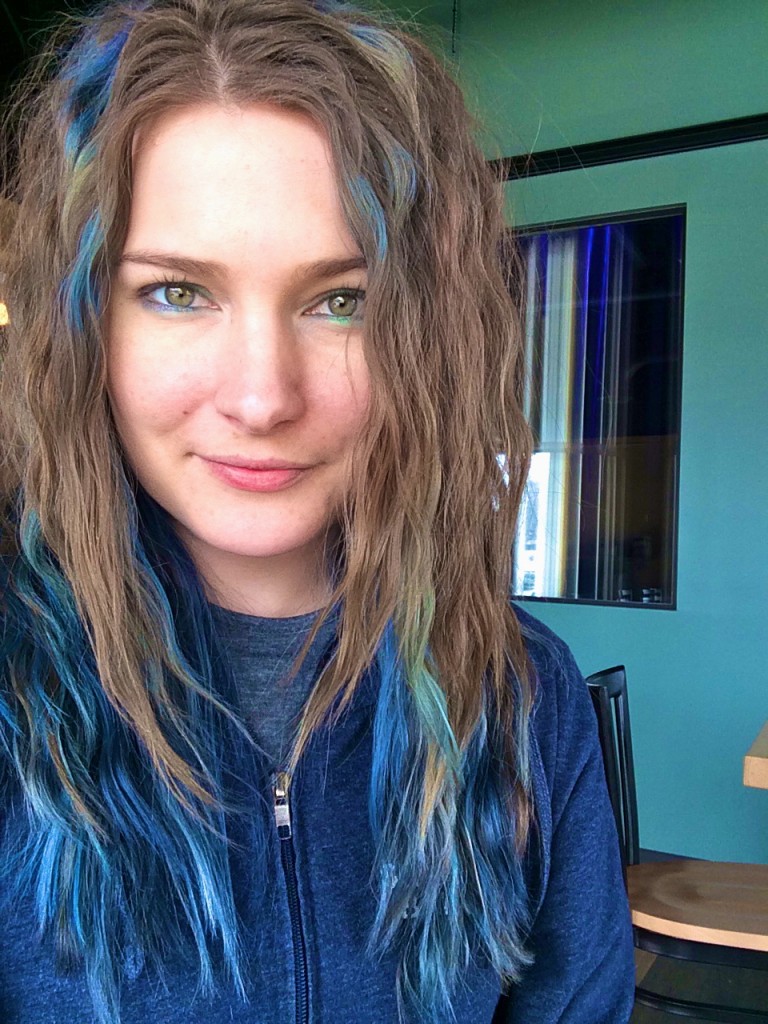 I got my hair dyed with Snowbank colors to celebrate surviving these past six months! Dedication right there.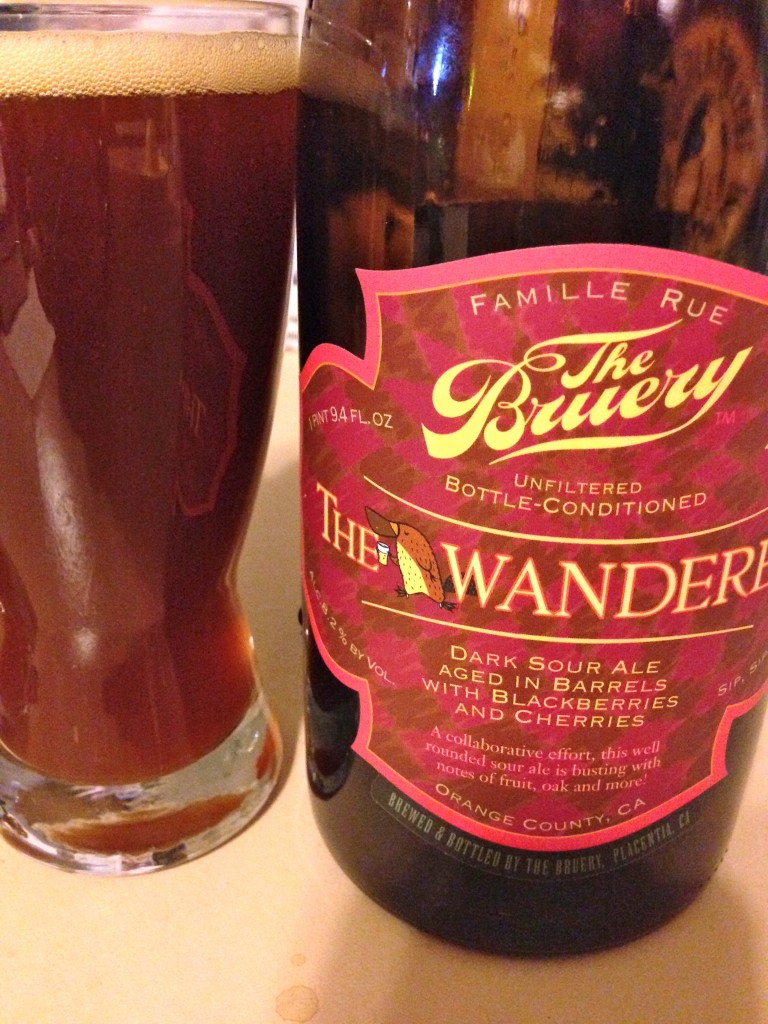 I received this wonderful gift from a blog reader-turned-friend when he was in town on business. Thanks, Eric! Painfully sour in such a delicious way! I split this with my brew crew in an attempt not to get heartburn. It didn't work.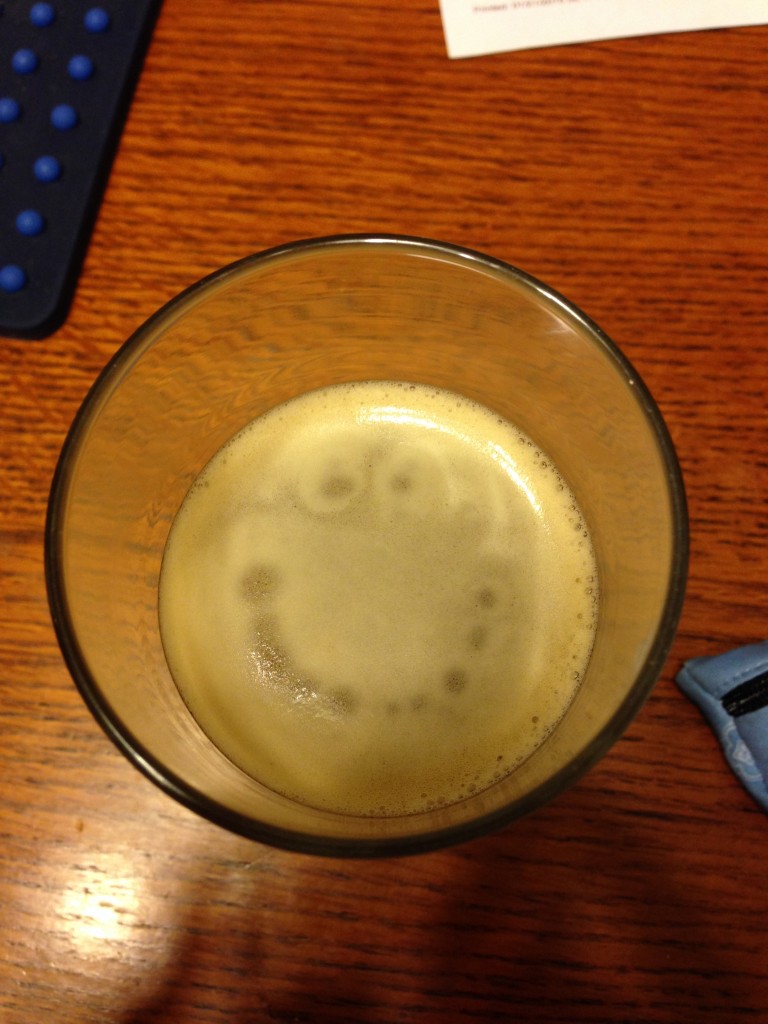 The beer laughed at me as I felt my stomach lining being eaten away by its fantastic fruity acidity. It hurt, but man do I want another bottle!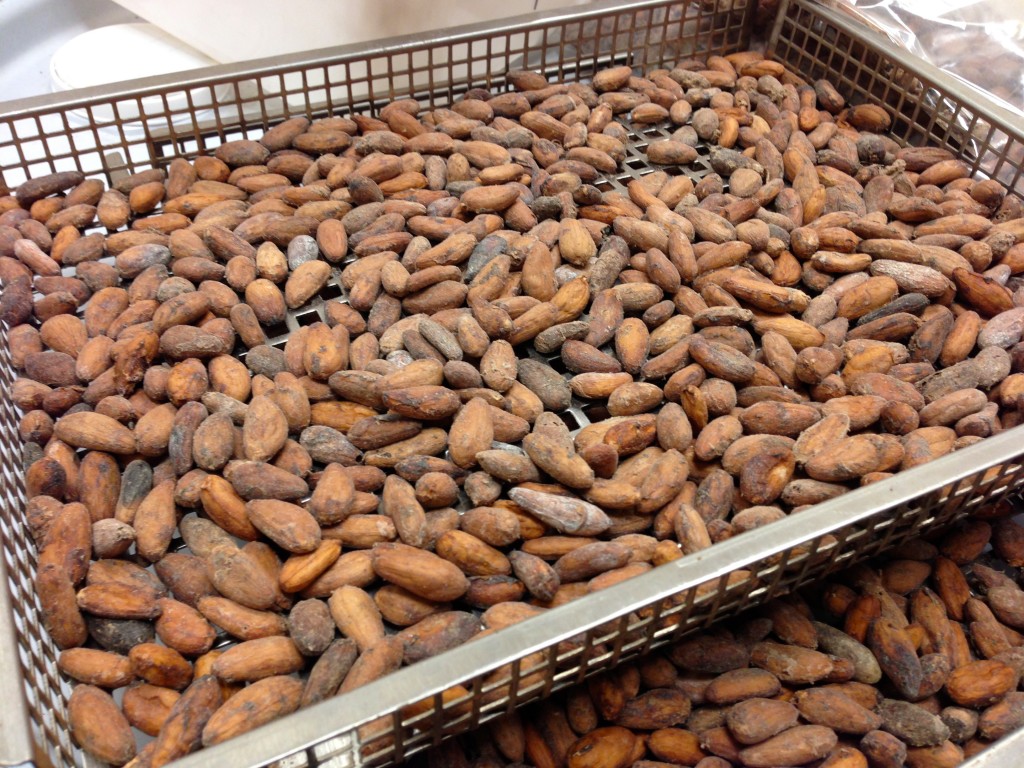 Yesterday I had to go to the Nuance Chocolate factory to pick up some husks and nibs for tomorrow's beers. Since I was there, I had to pick up a few of their new single origin bars for myself. Life is so difficult.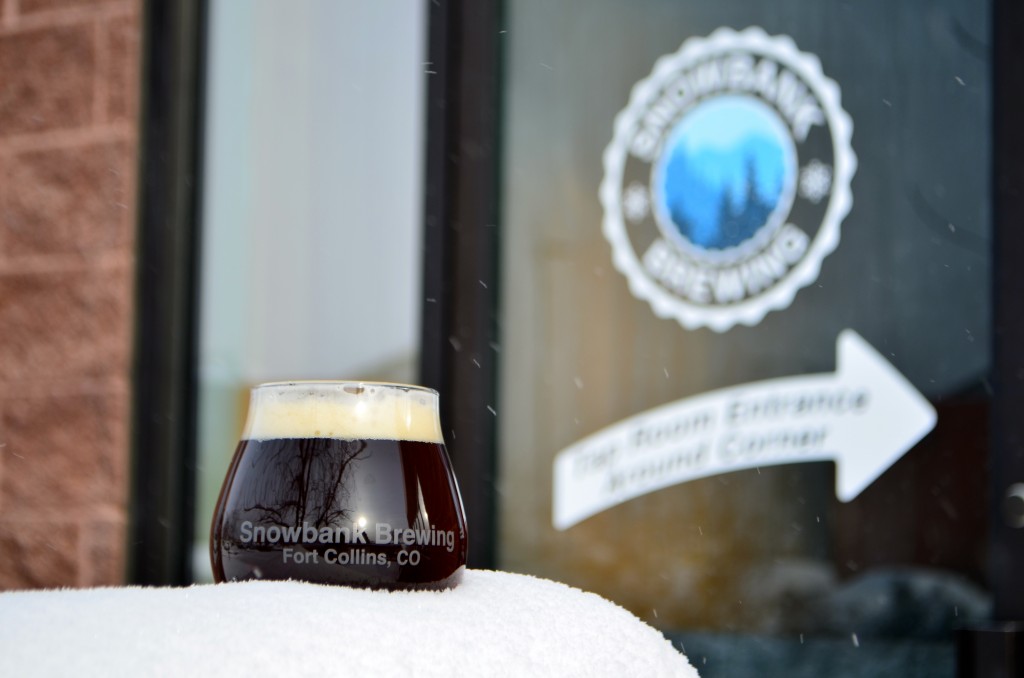 The snow is falling yet again this morning. Today will be a long day of slowly navigating the icy streets for the tons of meetings and samplings I have scheduled. I'm already looking forward to melting back into my couch again this evening.
Here's to promising myself I'll blog again within the week!