I honestly didn't think I would be able to attend the Great American Beer Festival this year. I didn't realize I'd live in Colorado at this point, so I didn't even bother trying to get tickets. Lucky for me, I know some awesome, ridiculously helpful people who found a members-only session ticket. 15 hours before the session began, I was in Fort Collins, doing a wonderfully shady ticket purchase inside a bustling brewery.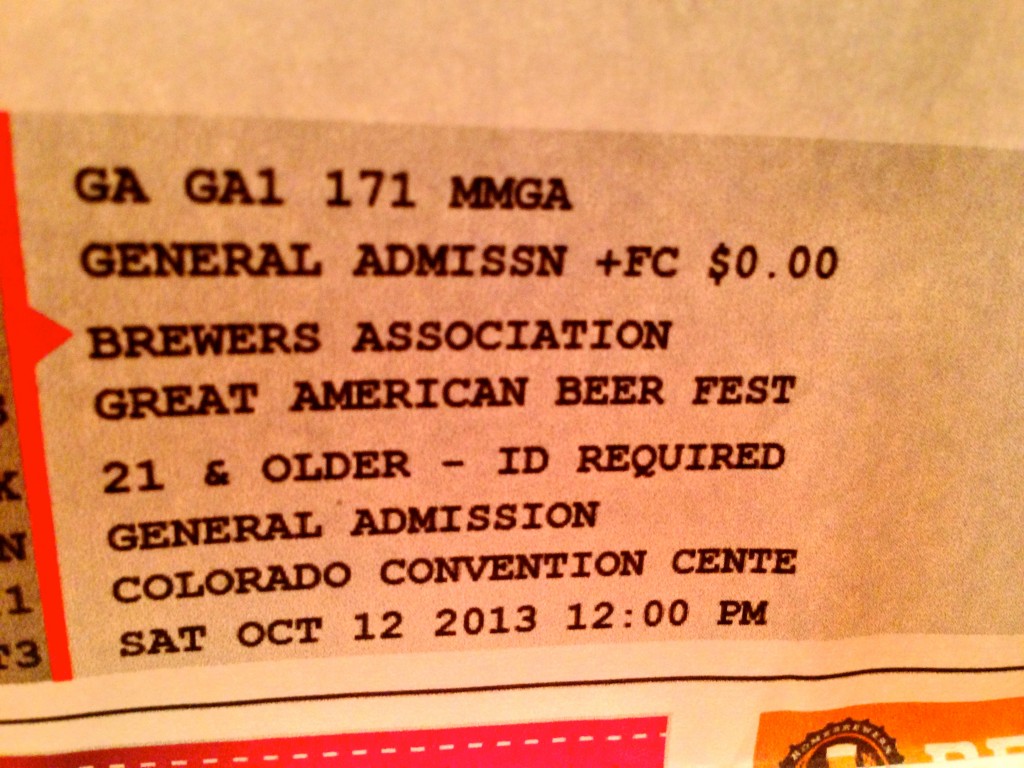 But let's rewind to Friday.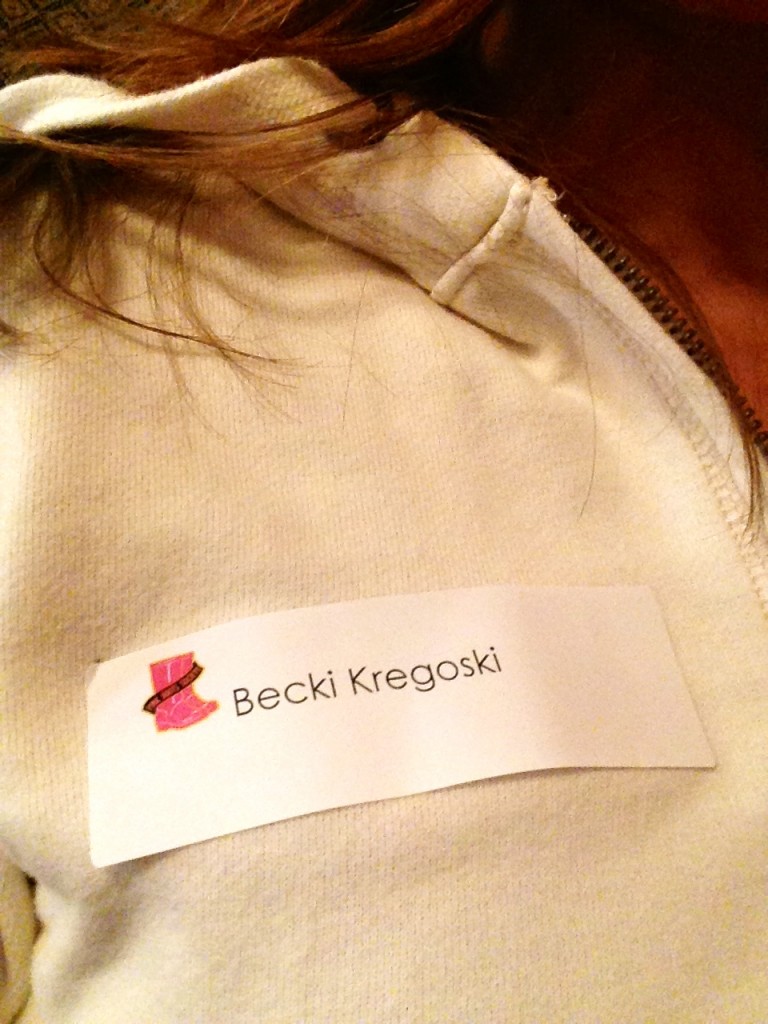 I drove down to Denver for the Pink Boots Society meeting!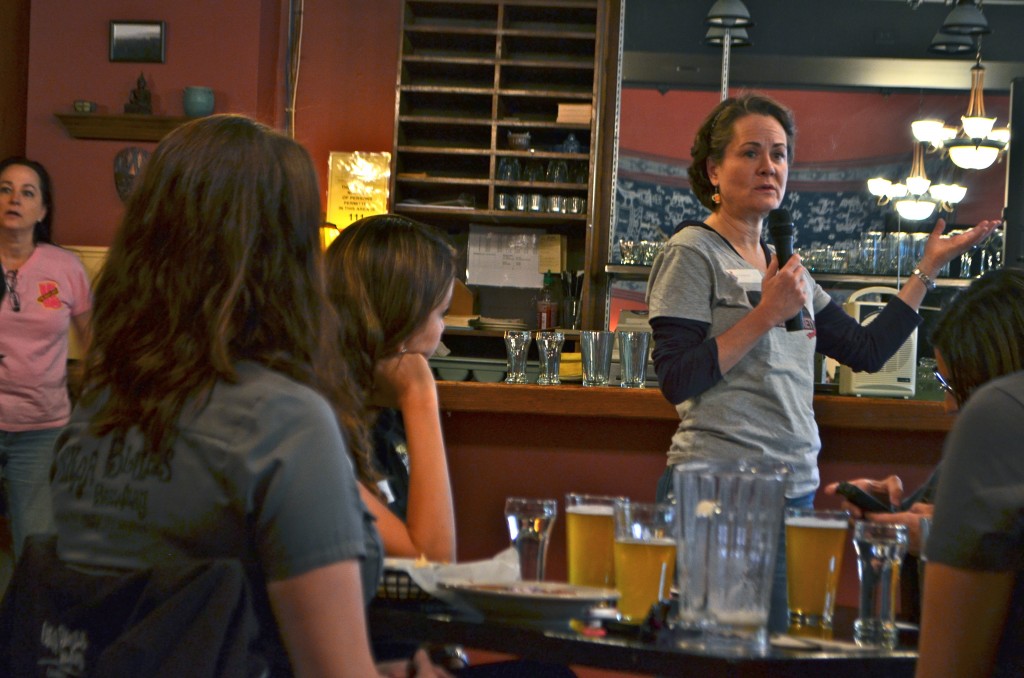 The founder, Teri Fahrendorf, hosted us at the Vine Street Pub and Brewery. The waiters came around with pitchers and we got down to business.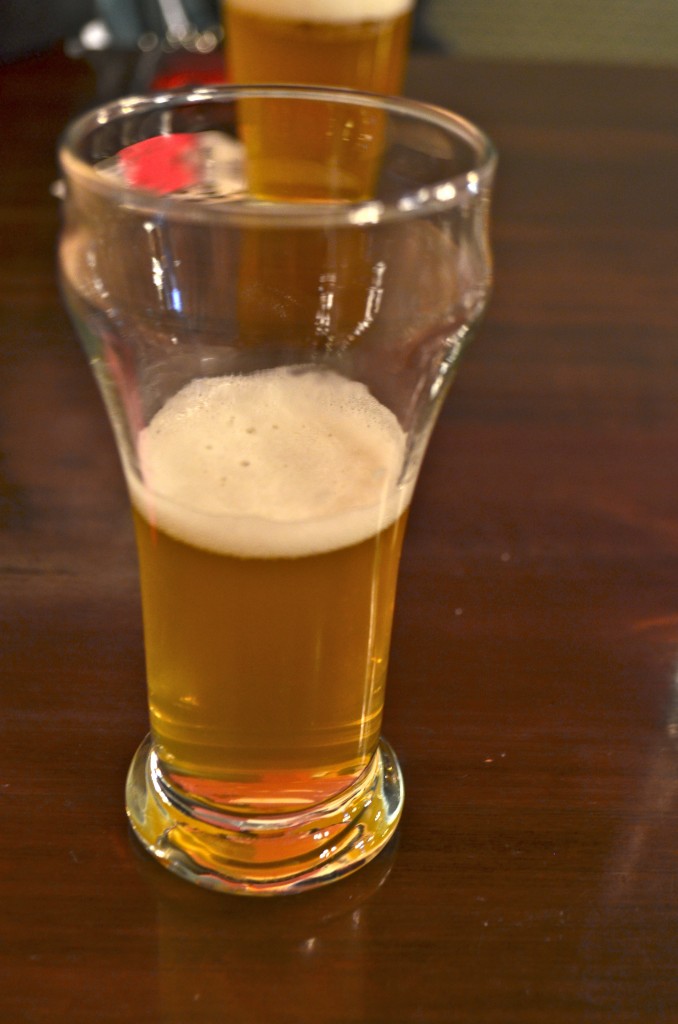 We enjoyed the Sweet Lady Collaboration Brew #3 – Whackalicious extra pale ale. The ladies get together to brew these beers and the proceeds go towards the PBS scholarship fund.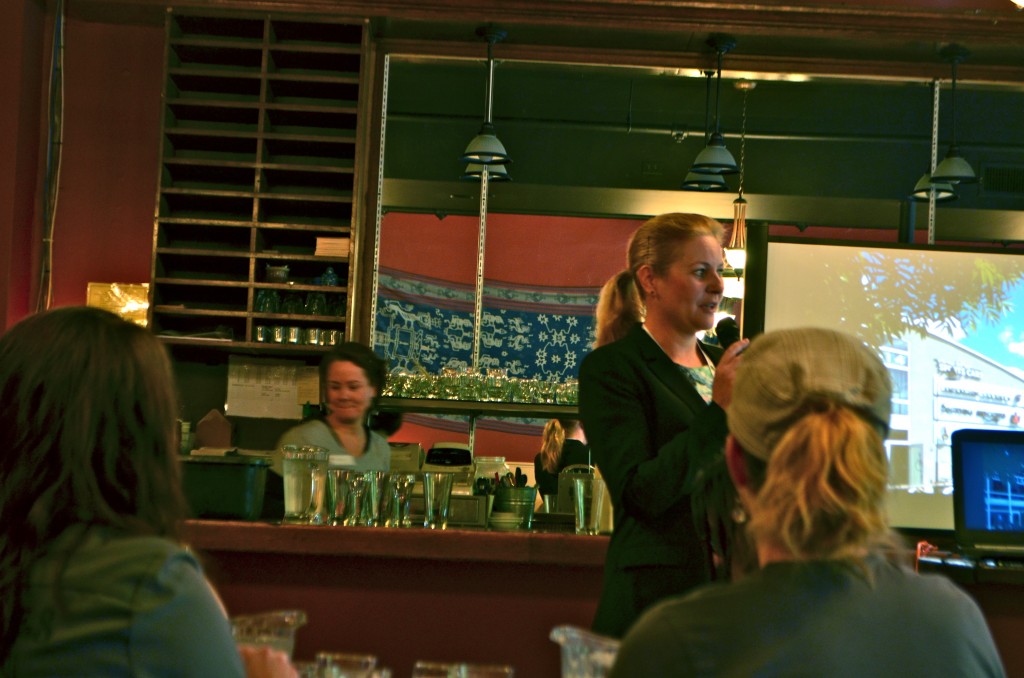 Jessica Heidrich, the head brewer at St. Erik's Bryggeryi in Stockholm, was the first recipient of the PBS scholarship and spoke a little about her experience with the online Siebel course and her background.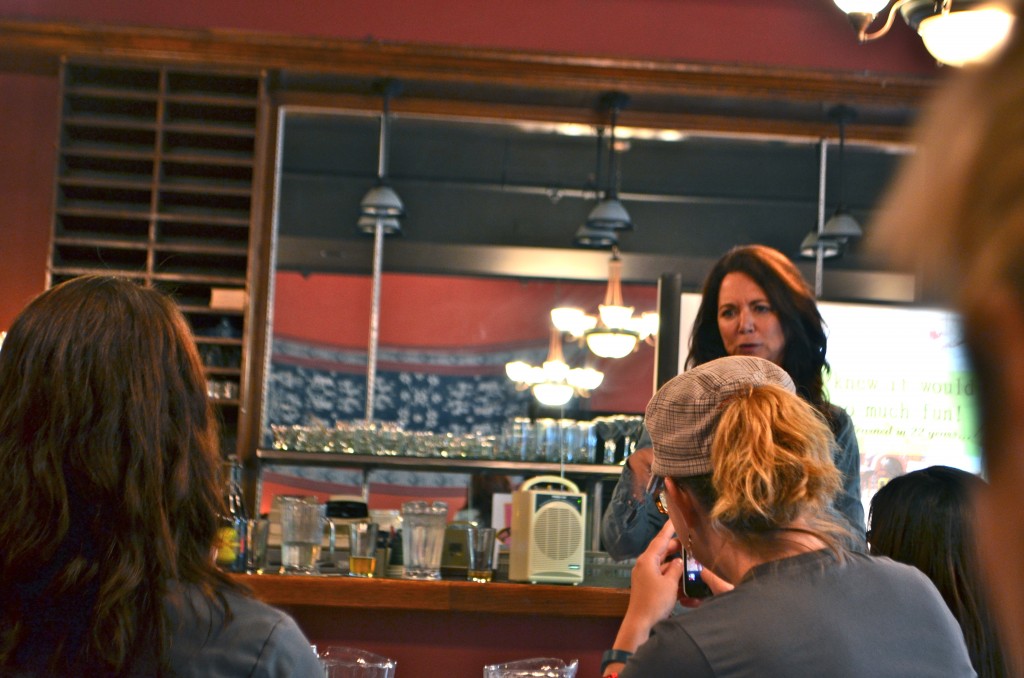 Kim Jordan, the CEO of New Belgium, also stopped by to give a little insight to her position at the brewery and spoke highly of all of her employees. "Brand is the emotional connection with the consumer."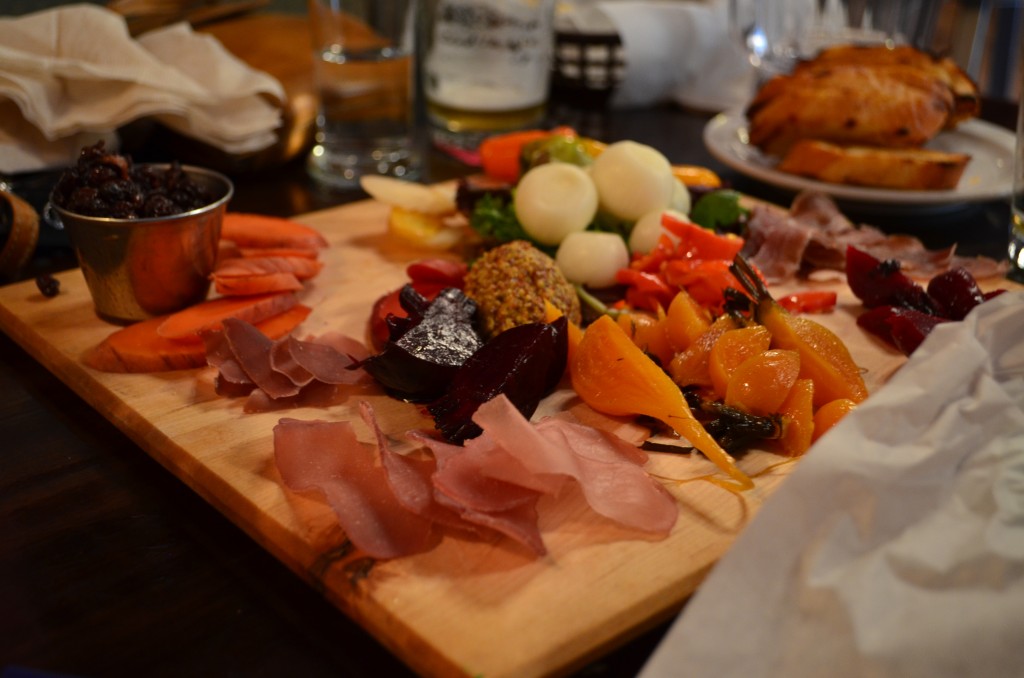 Charcuterie plates were brought out, courtesy of the amazing Vine Street Pub.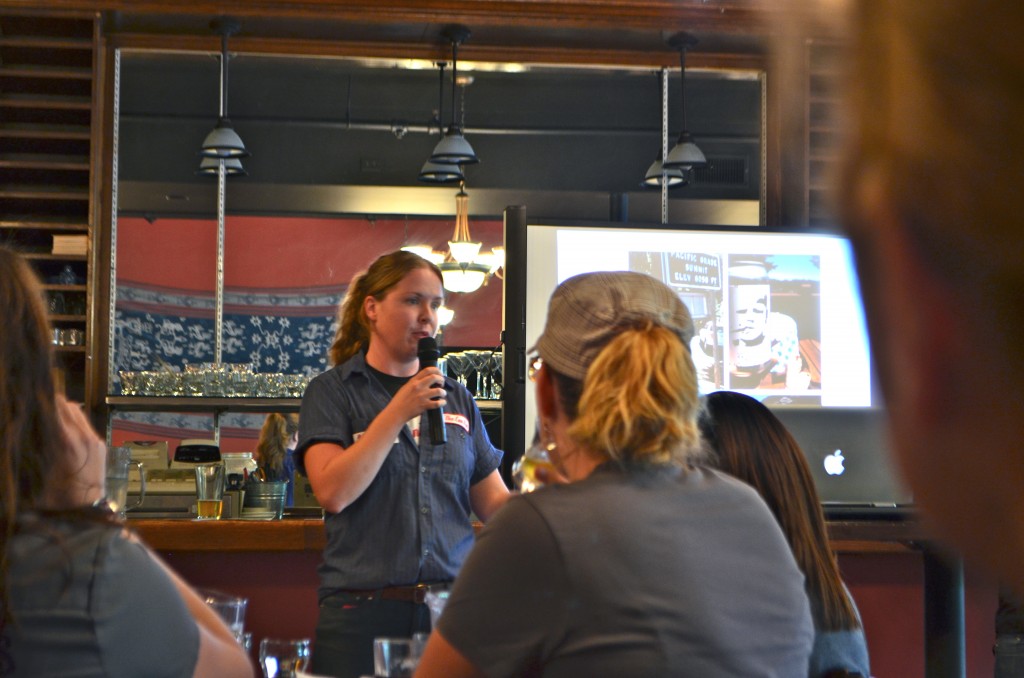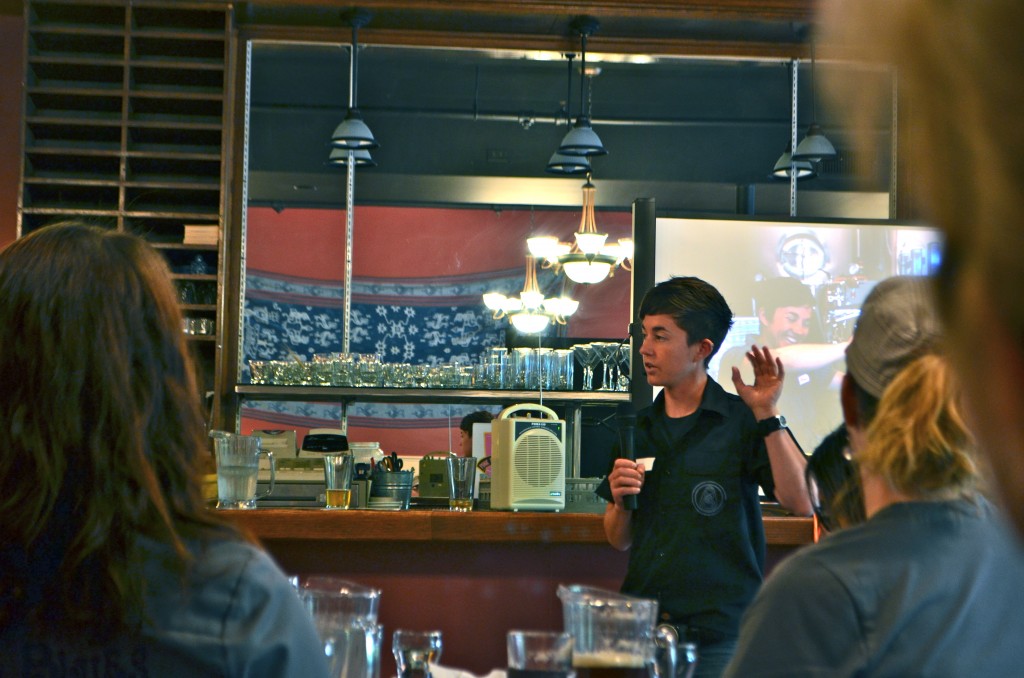 The owners of the mobile canning service "The Can Van" spoke about their company based out of San Francisco and the benefits to owners of smaller breweries who either can't fit or afford a canning line, as well as their ability to can smaller batches since they have a lower minimum purchase than other canning services.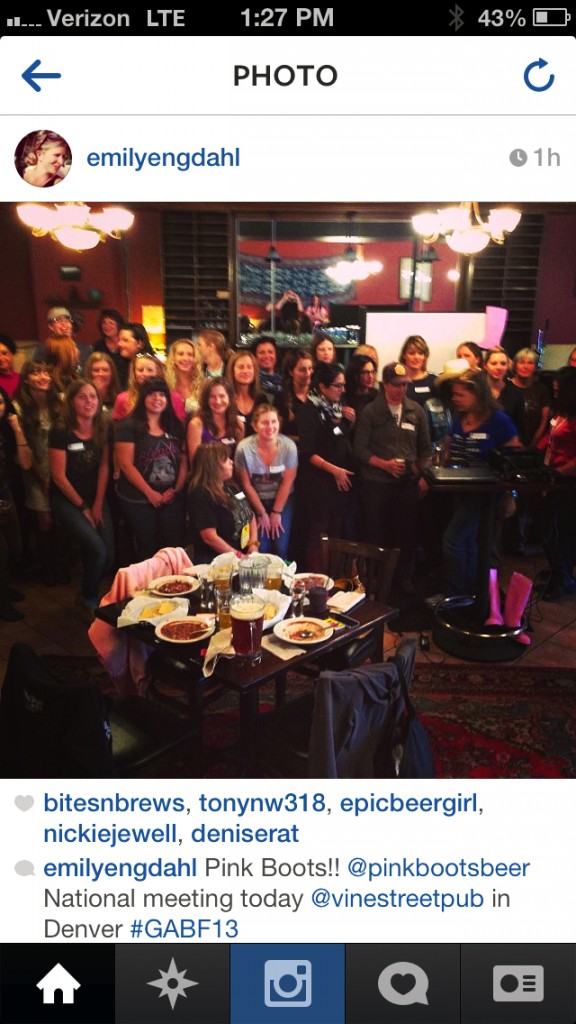 We took our traditional group photo and then got to networking.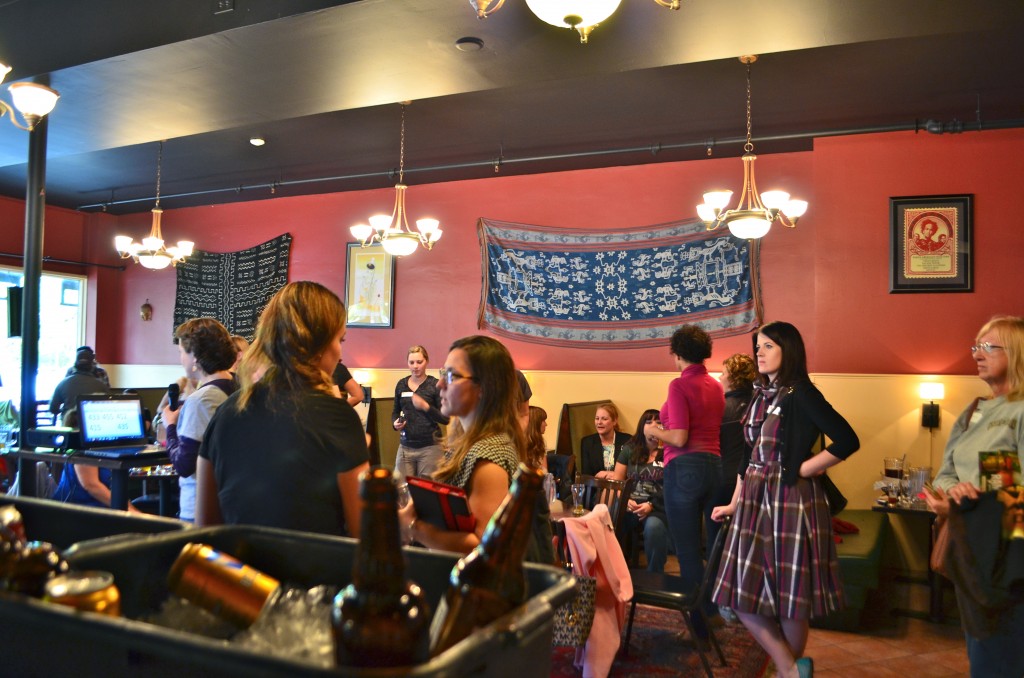 Lotsa ladies! It was wonderful to get to see half of the Beer Chicks, Christina Perozzi and Cambria of The Bruery again!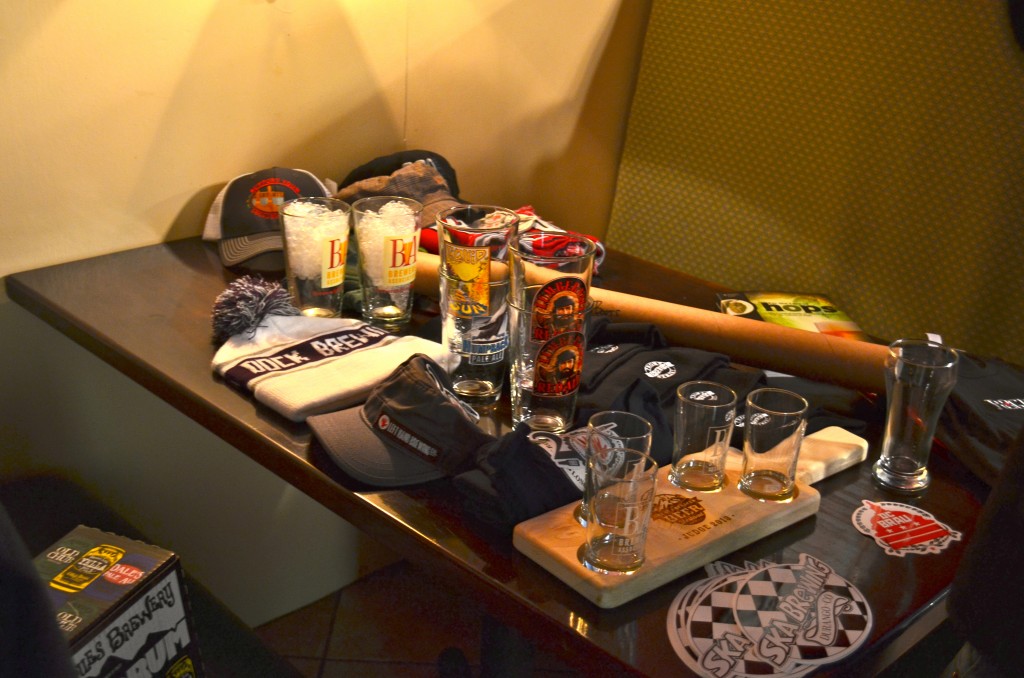 Lotsa swag for the raffle!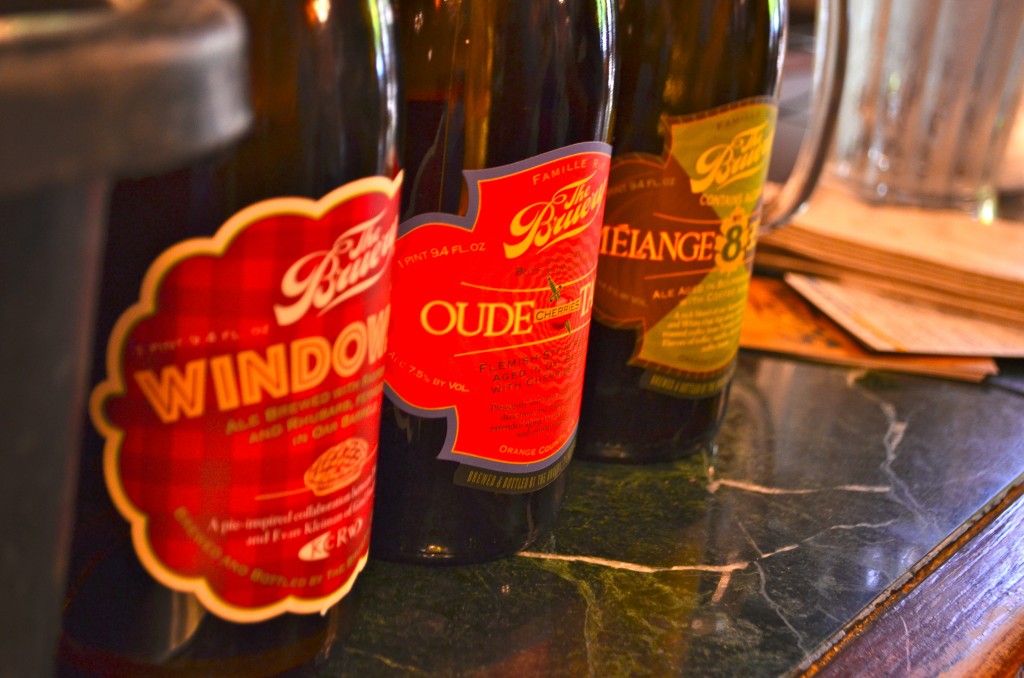 And some amazing brews brought for the bottle share. After the meeting ended, I headed over to TRVE Brewing to meet up with some of my California folk who were in town for GABF.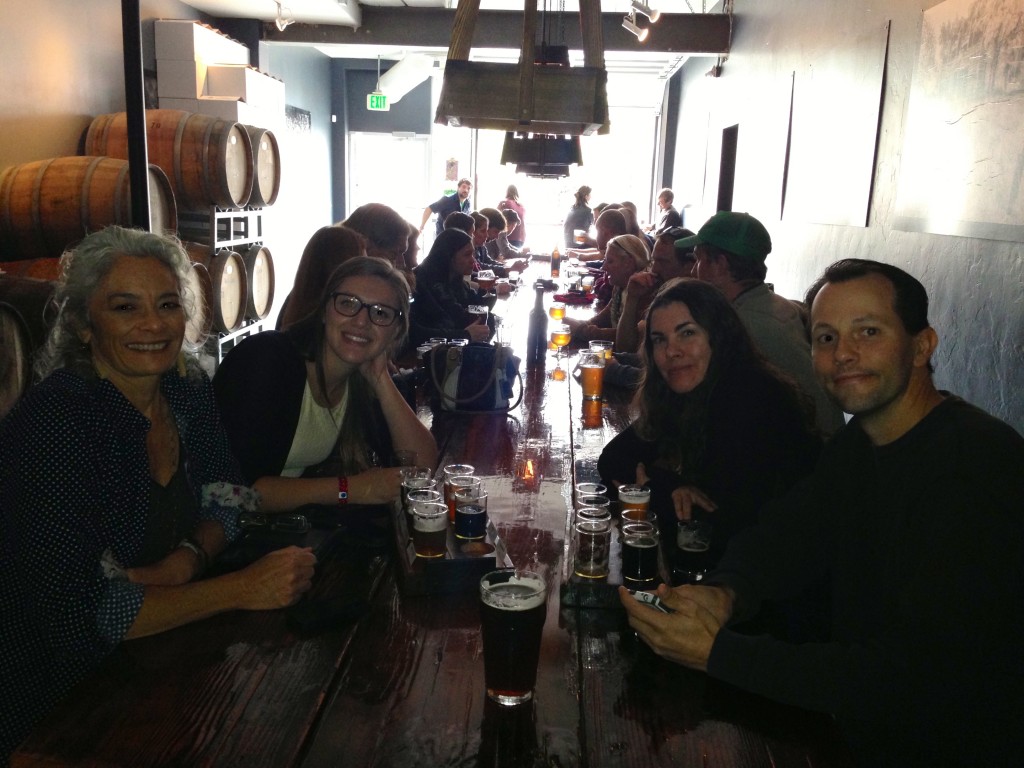 Ladyface Ale Companie! We enjoyed some heavy metal brews, talked to the female brewer who was on site, then headed over to yet another wonderful brewery.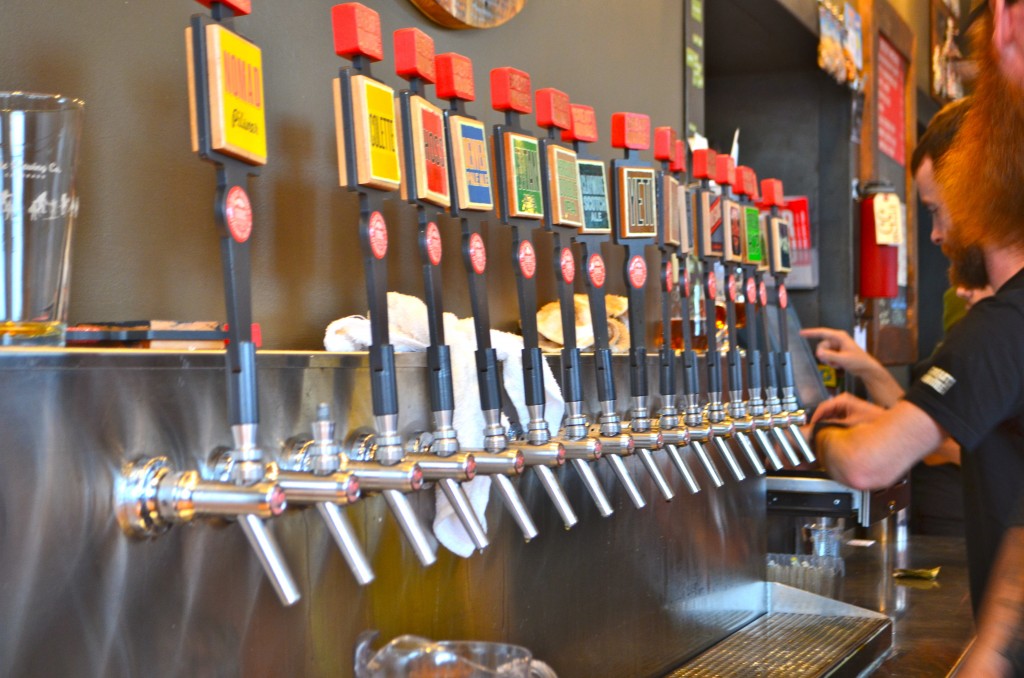 Great Divide! I love this place.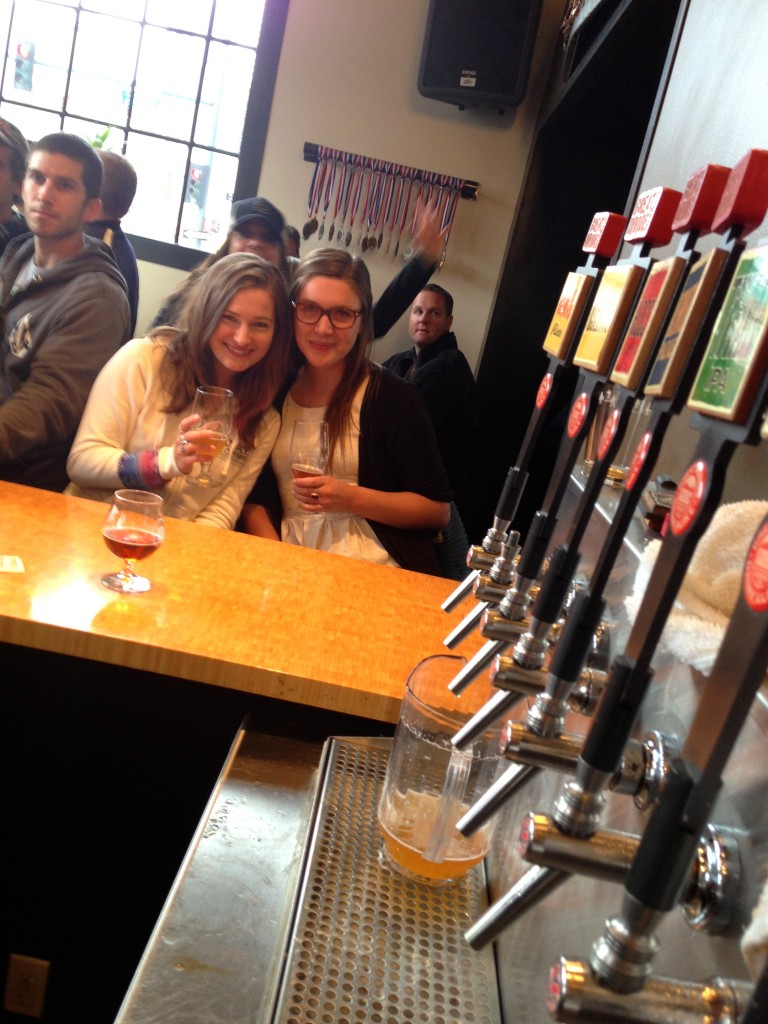 And I love this woman! Katie's my beer nerd soulmate with the happiest personality I've ever met. After I dropped them at their hotel, I sped up north for the aforementioned shady ticket deal.

NOW for the GABF recap!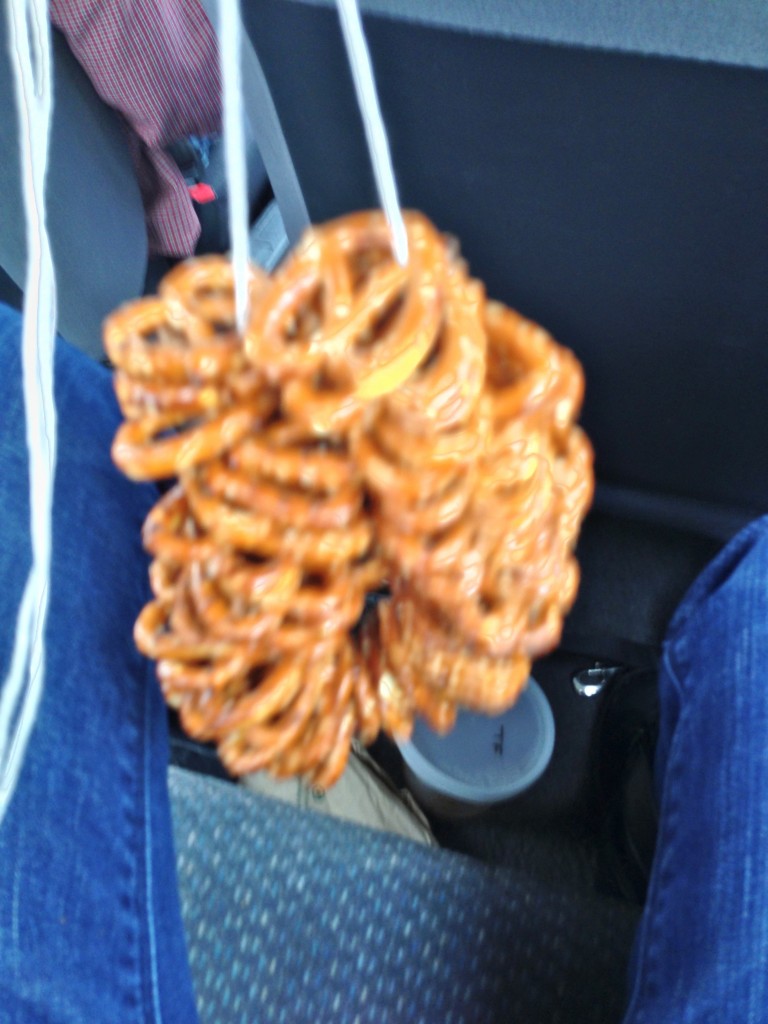 On Saturday morning my bro and sis-in-law picked me up bright and early and we headed back down to Denver. I was given a roll of string and a bag of pretzels to create some beer art/necessary sustenance. We arrived at the convention center and I started to feel slightly panicky as we strolled past sign after sign that said "NO BACKPACKS ALLOWED." I was wearing my CamelBak. We were miles away from the car.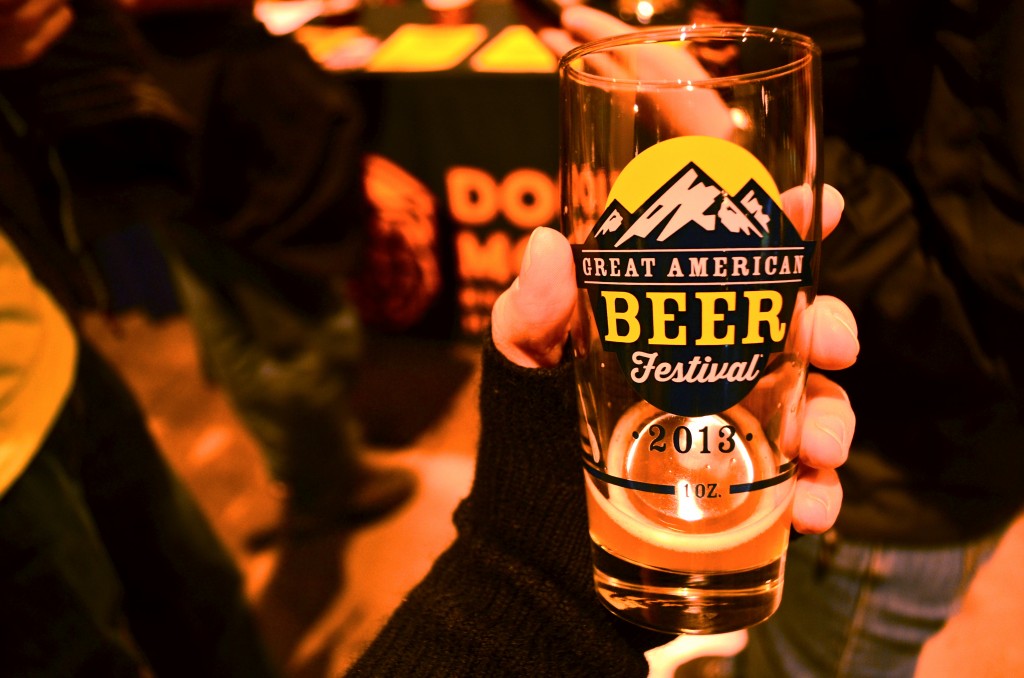 Praise the Lord, the head security guard was kind enough to let me in. I had to empty all of the water into the street and show them that my backpack only contained camera equipment and they let me slide on by. We walked up the stairs through a band of bagpipers who played us into the hall, then picked up our glasses. Go time.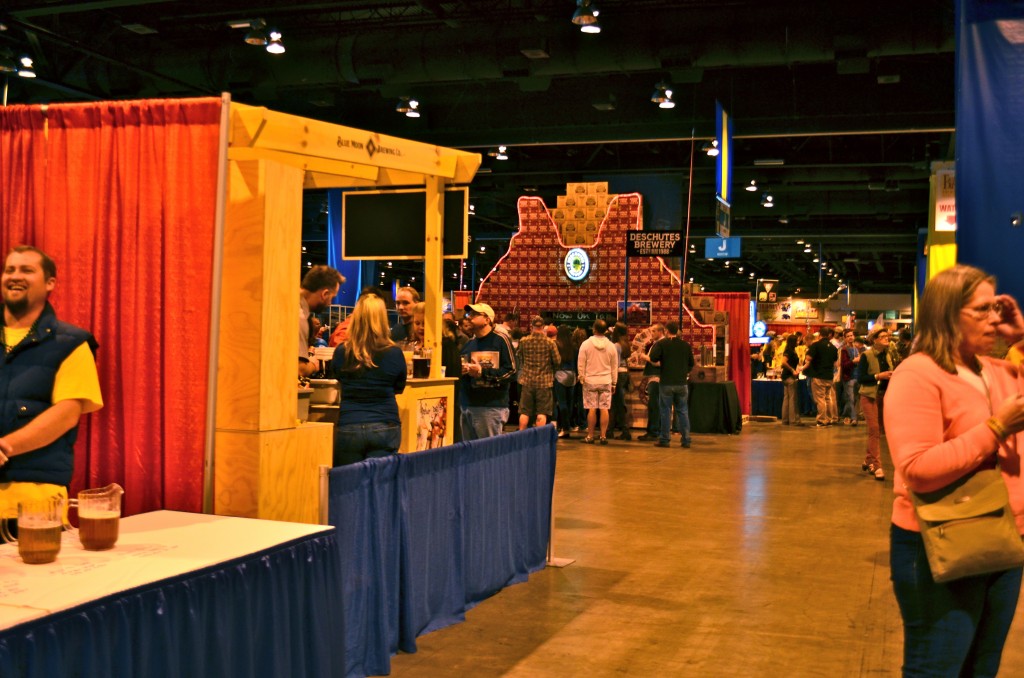 We headed straight for the far end of the convention center to beat the lines.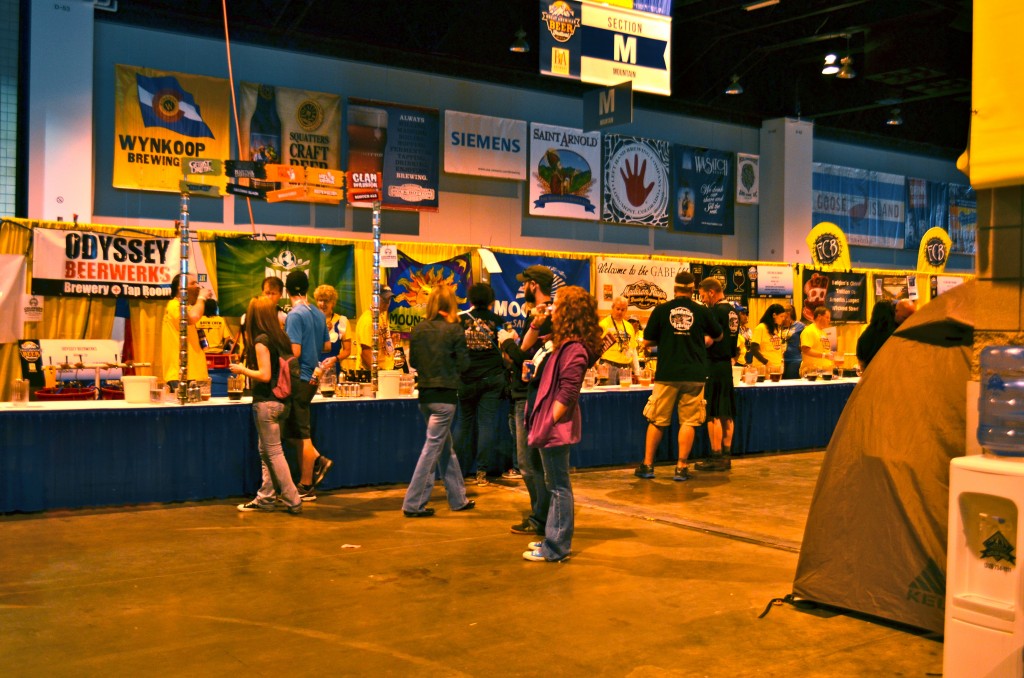 So. Many. Breweries!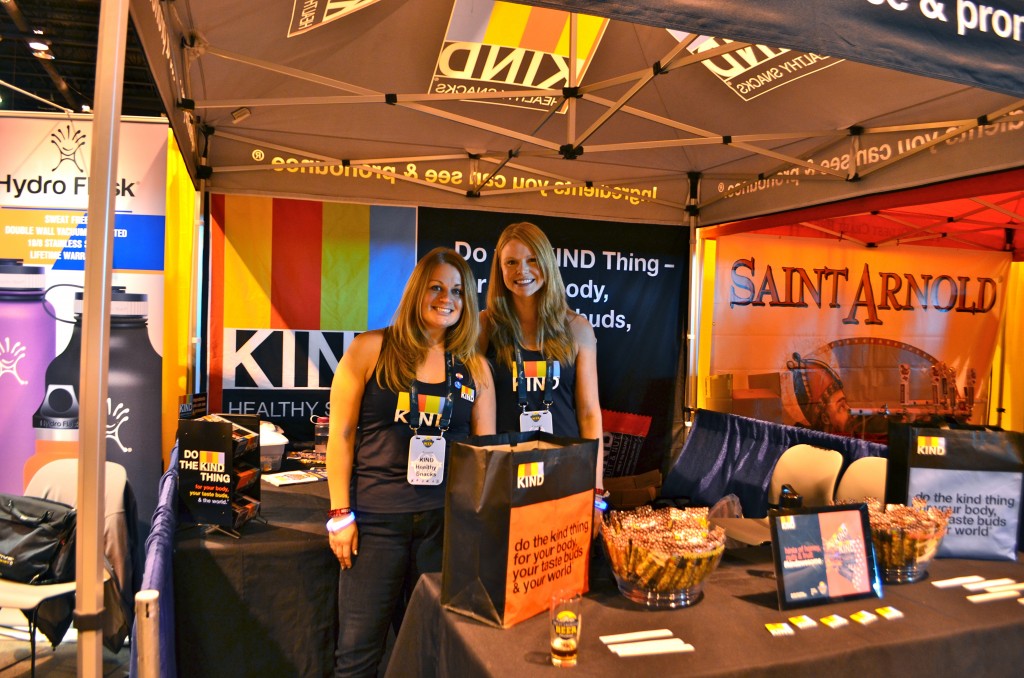 Look who I found! Lauren is the writer of Me and the Mountains – a wonderful blog full of hiking, foods and craft beer that I've been following for about a year. I heard she was working at the GABF and had to swing by to say hi to her and Paige who were working the KIND bar booth.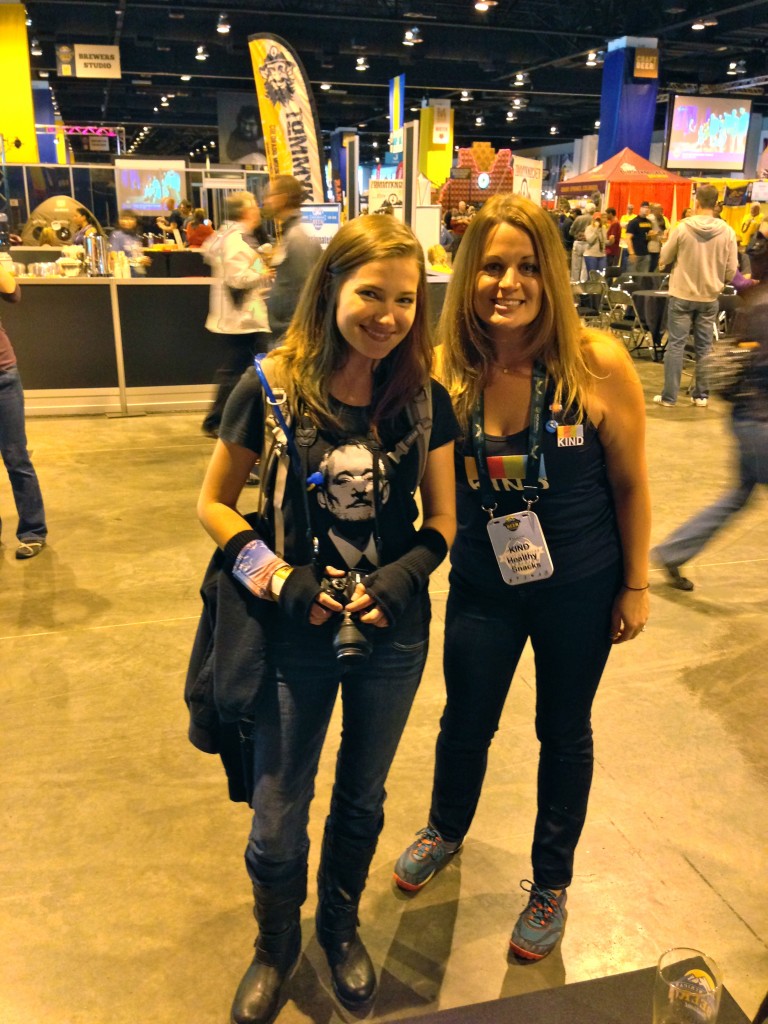 Blog buddies! So wonderful to meet you in person, Lauren!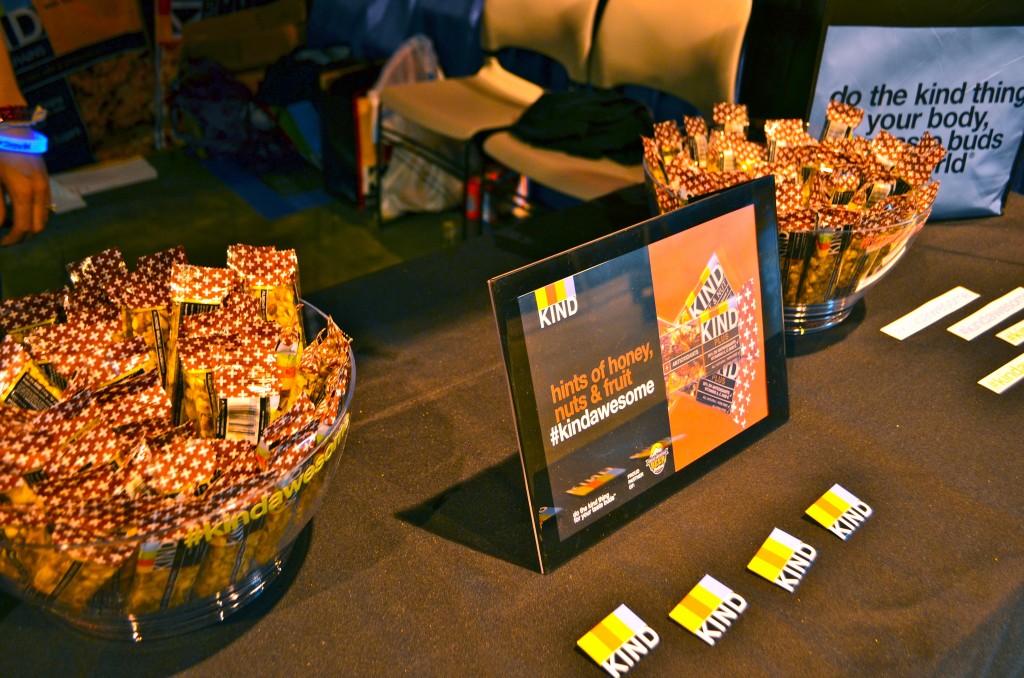 My group (we'd expanded from the three of us to about six) stocked up on the free KIND bars and continued on.

Goose Island Bourbon County Brand Stout. Possibly not the best beer to start on. We followed it up with a bunch of sours and basically wrecked our palates. We're SMRT.

The lines started to get ridiculously long, but they moved through pretty quickly.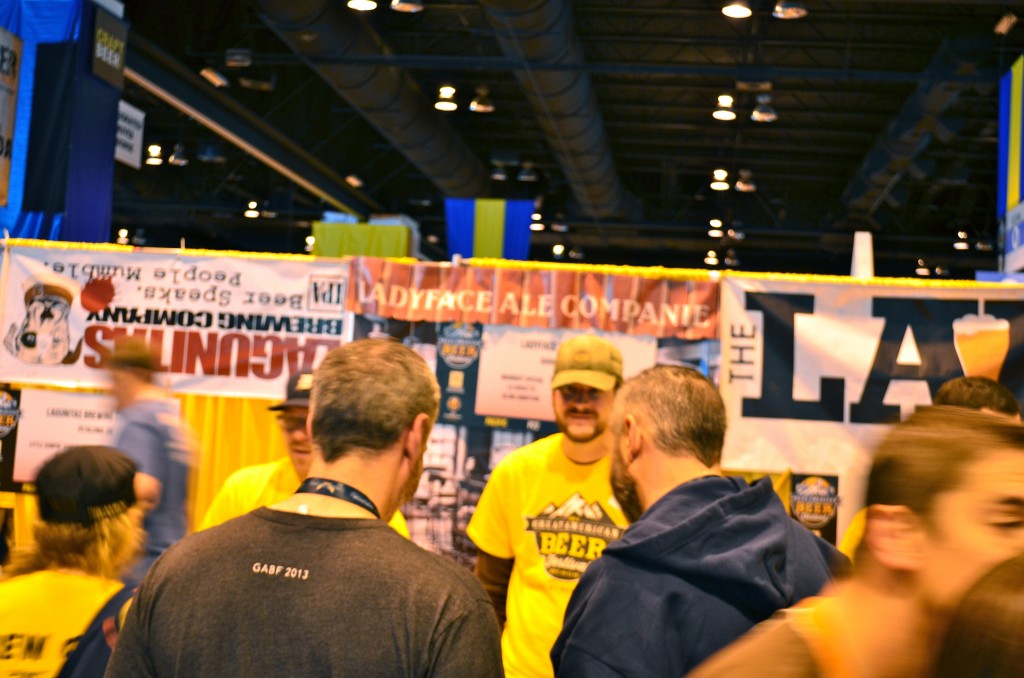 Ladyface and LAB repping Agoura Hills!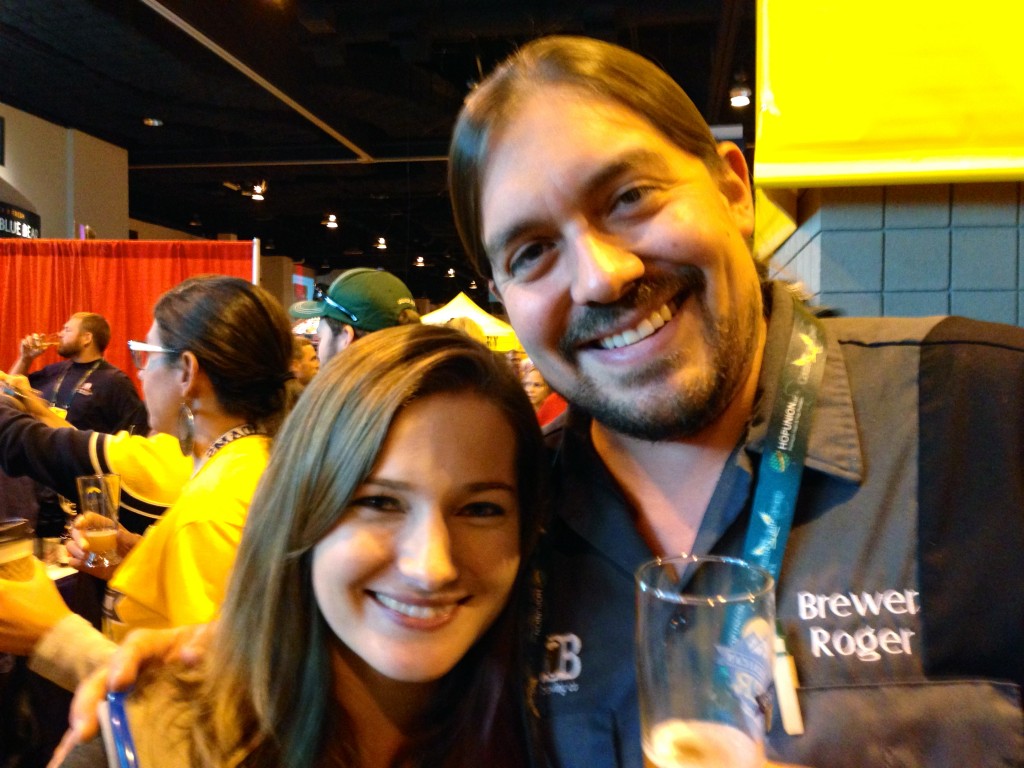 And I ran into LAB Brewing's brewer, Roger! I've missed him and his Schwarzbier so very much!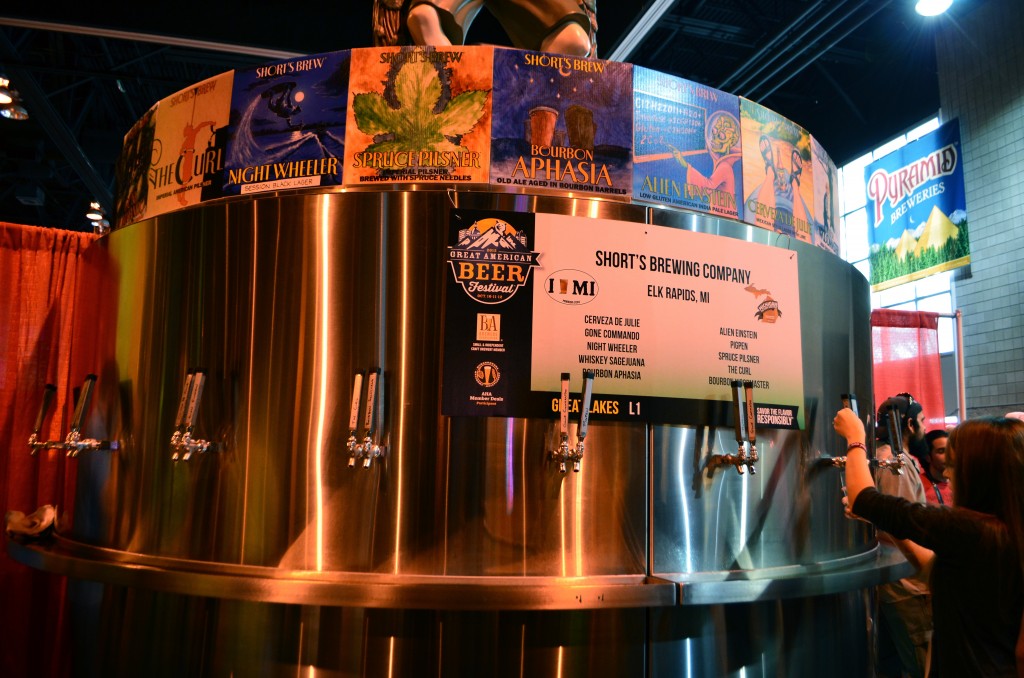 I was hoping to record and document all of the beers that I tried, but got caught up in simply enjoying myself and hanging out with wonderful new friends.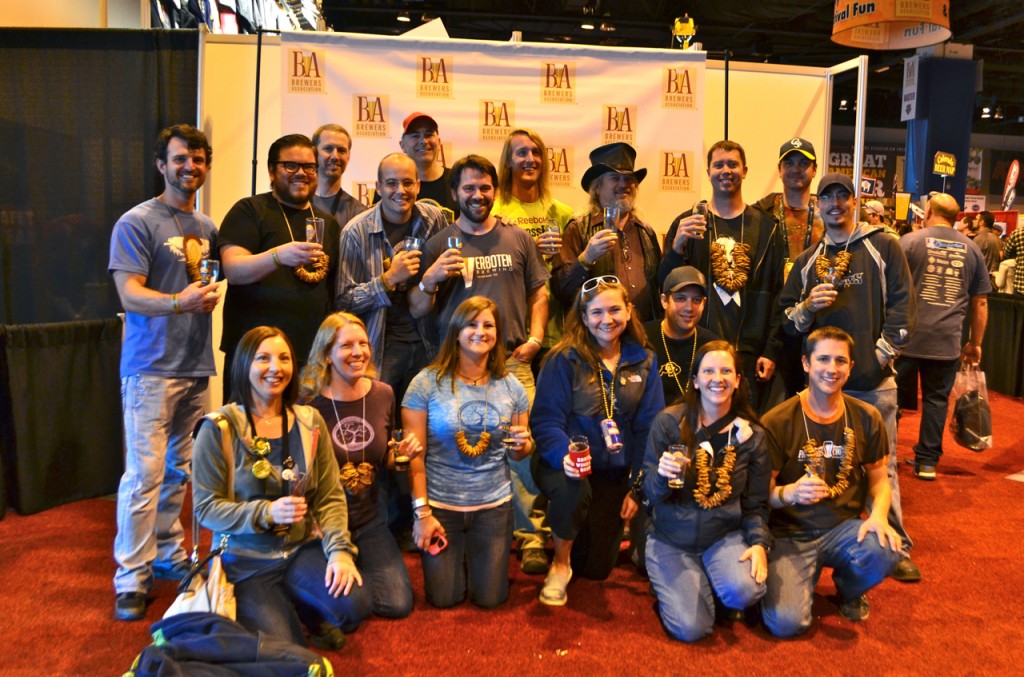 The Liquid Poets Society – the homebrew club of Fort Collins, and soon to be MY homebrew club!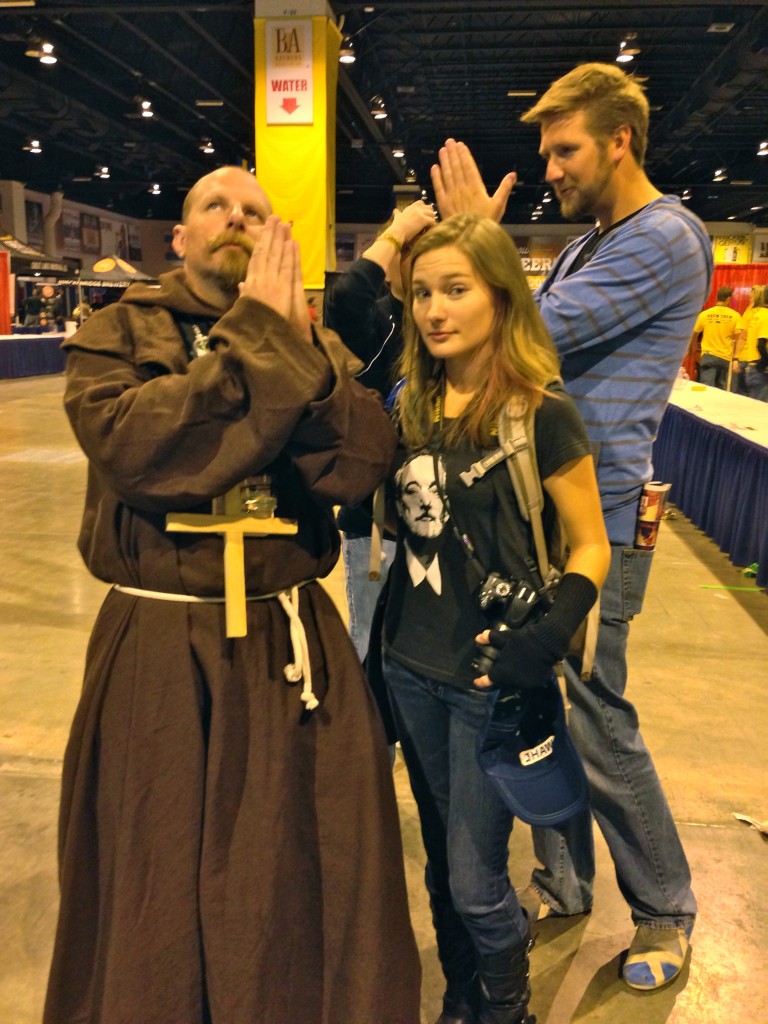 The session closed after 4 hours of delicious sips. After saying hello to friends at The Bruery, Kinetic Brewing and Bravery Brewing amongst many others, we left the building and went in search of food. Lots of food. Lots of Mexican food. And then we went to Falling Rock Taphouse, where it got even crazier.

Lost Abbey's Red Barn. Yessssssss!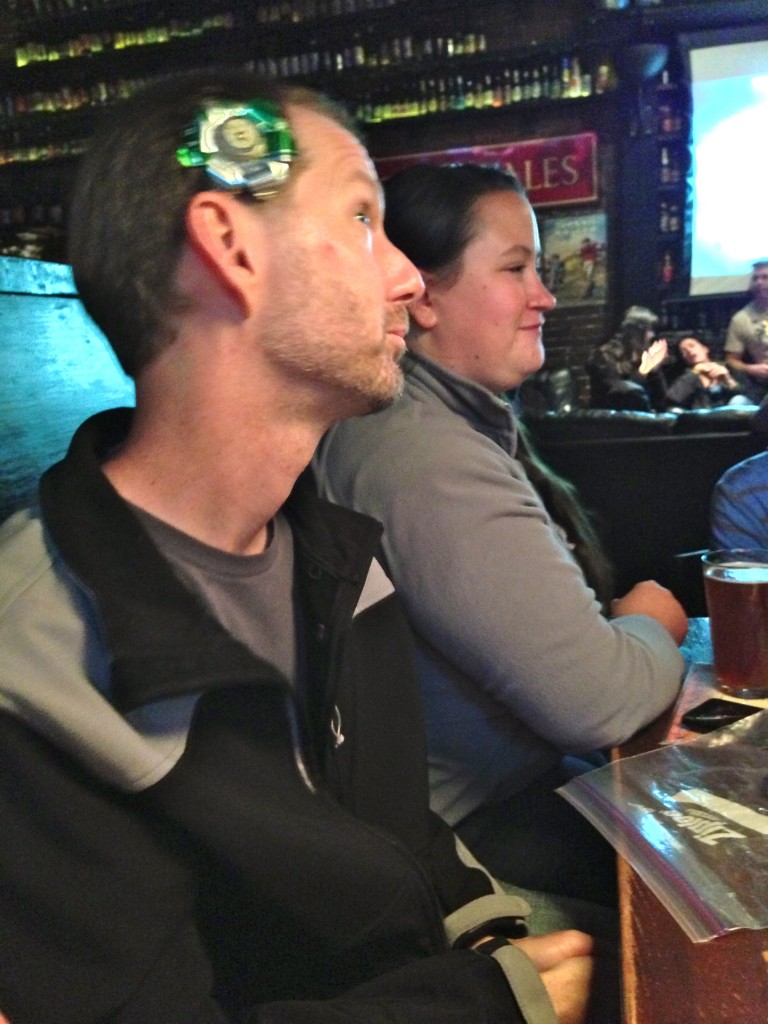 Matthew modeling awesome can art by Lauren of the beer blog Napa of Beer.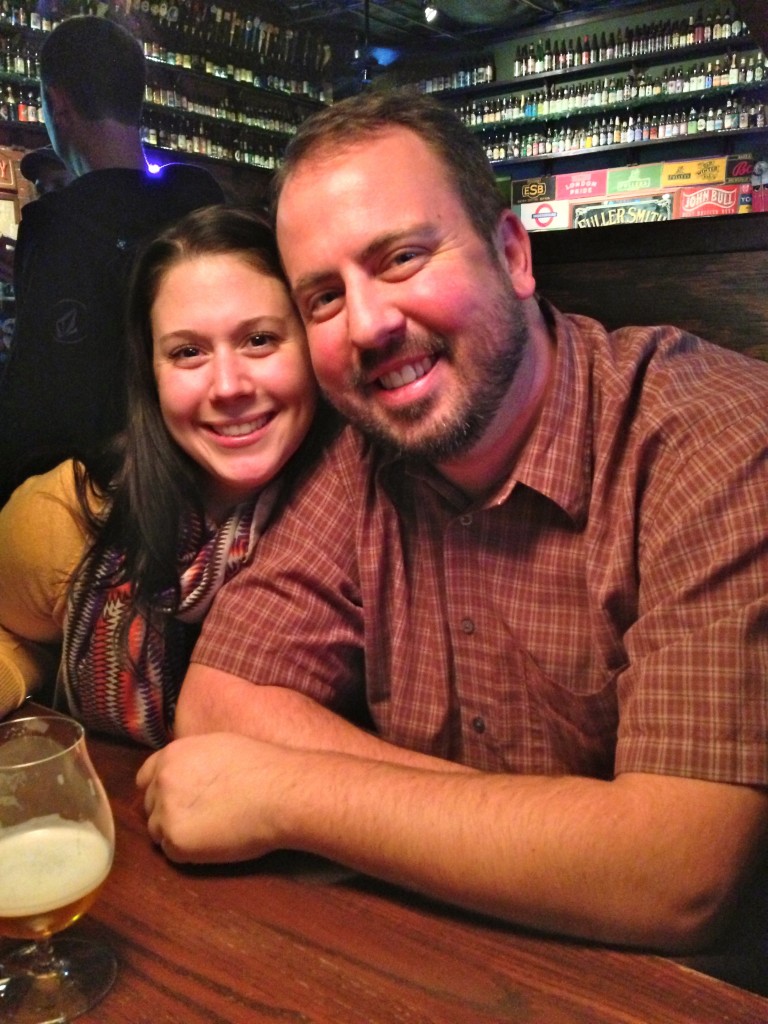 My fellow Verboten Sister Ingrid and Cy.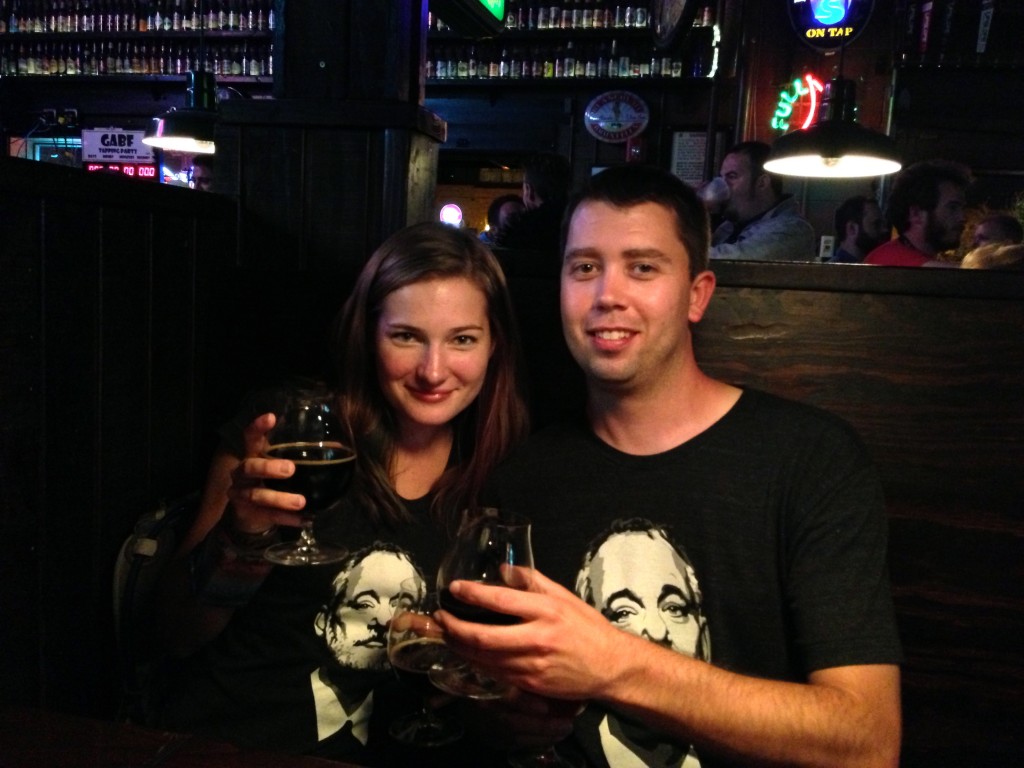 Travis, me, Bill and Bill. There were soooo many Chivers at the fest!

And this is how the rest of the night went. After a few hours the remaining four of us wandered back to the hotel for one final beer and then I crashed in the hotel room that Ladyface graciously offered to share. I am beyond grateful for them and their kindness!

This morning was a little painful, I'm not gonna lie. I walked across the street to Caribou Coffee for a soy pumpkin chai and breakfast sammich. Travis and Kara picked me up in downtown and we headed out for breakfast (For them. I'd eaten my sammich soon after I woke up at 7:30am. Ugh) at Ale House before stumbling across Prost Brewing as we began our drive back north.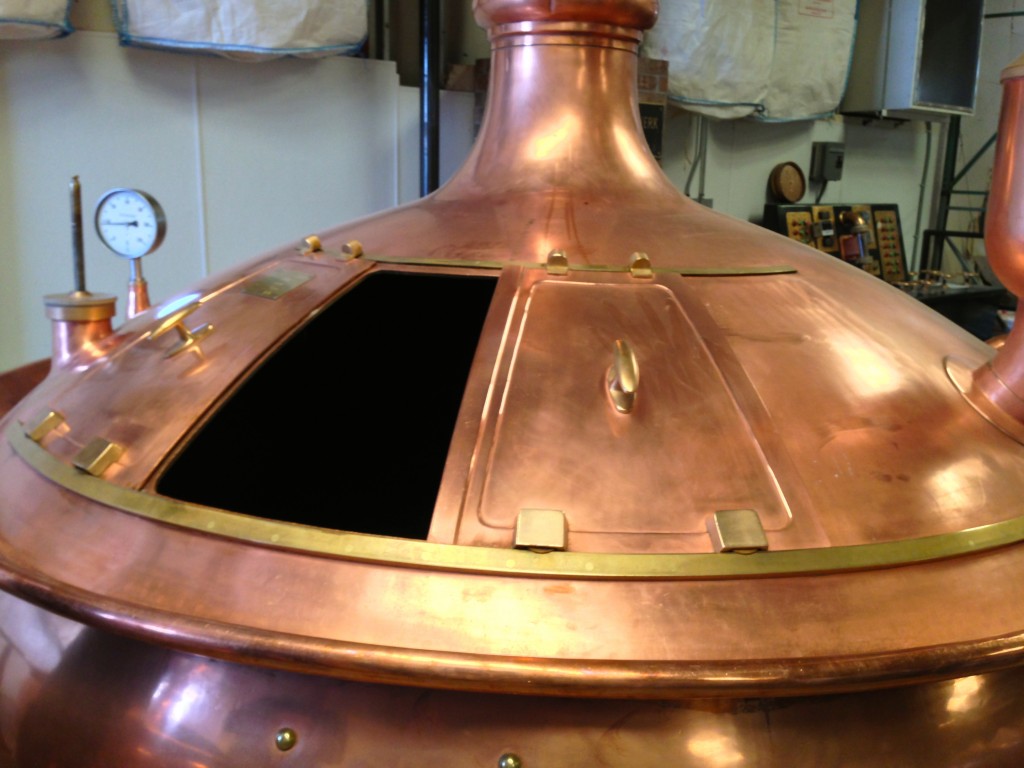 We were there before they were open, but the staff kindly allowed us in and gave us a tour of the 35bbl brewery. All German brews on a German brew system. I will be coming here on a future weekend, relax in the bright and open taproom and have a Maß of their Marzen Oktoberfest.

I don't know why we did this, but we did. And this was less than an hour after Travis proclaimed, "I am never drinking again. Well, at least for today". It felt rude to get a free tour and not support the brewery. You know that saying "hair of the dog"? It doesn't work after the Great American Beer Festival. I will vouch for that, and I can't wait to go back next year!
Have you ever attended GABF or any other awesome beer fest?