It is so incredibly hard to get back into the swing of real life after a glorious 11 days being spoiled and pampered by my parental unit.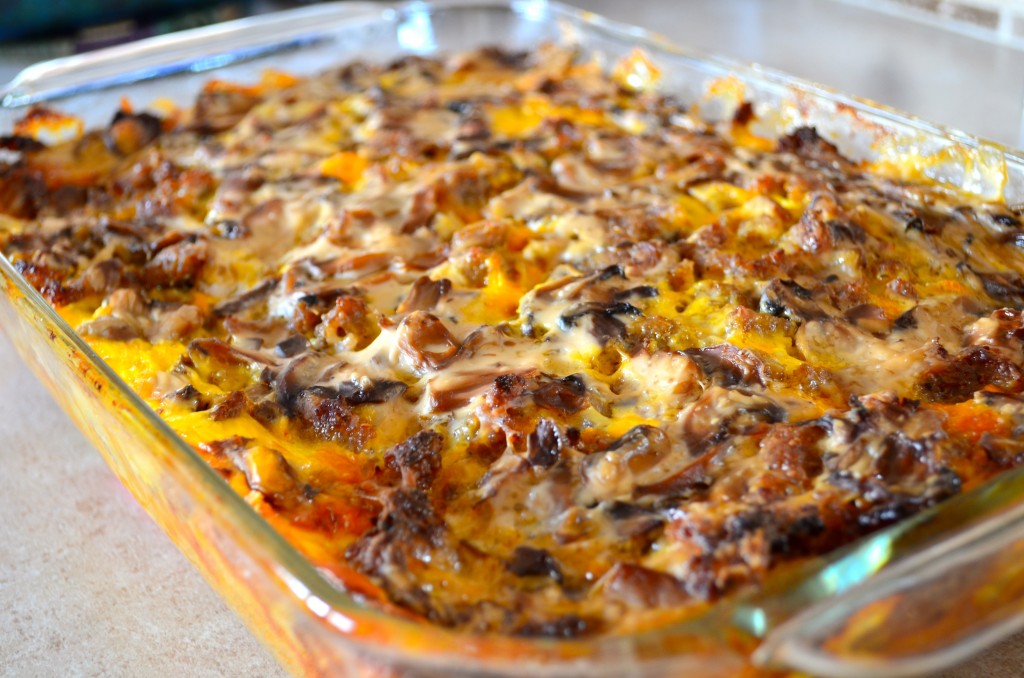 Savory Christmas Bread Pudding aka Eggs Portugal. We have this every Christmas, Easter and birthday morning. Drool.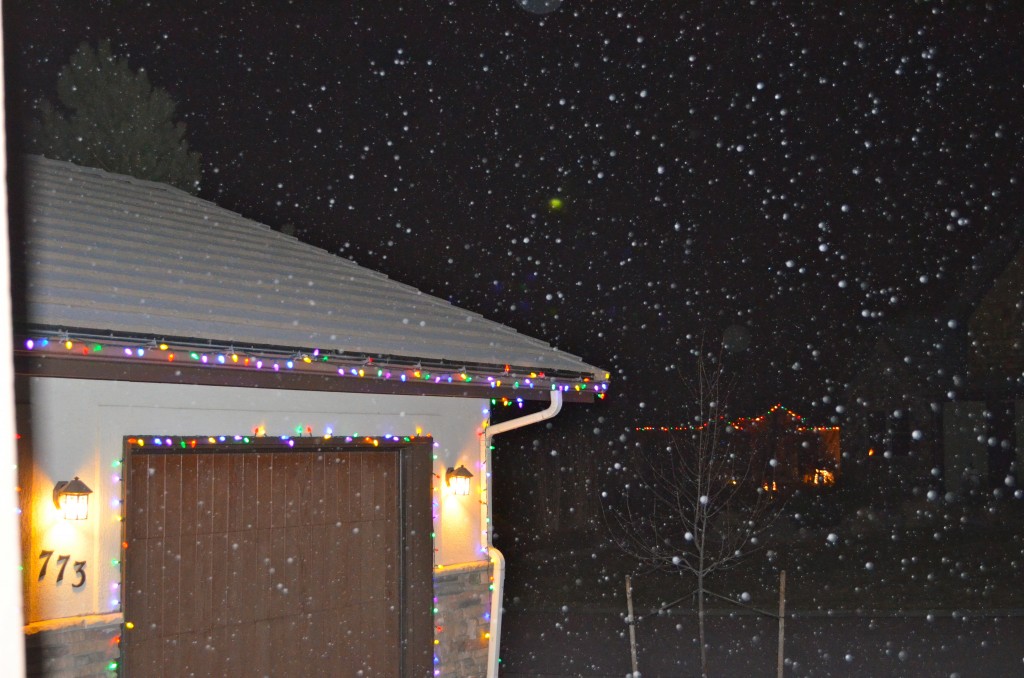 It snowed on Christmas Eve! I set a beer outside to let it chill and when I came back out, it was covered in a good half inch of this beautiful white stuff!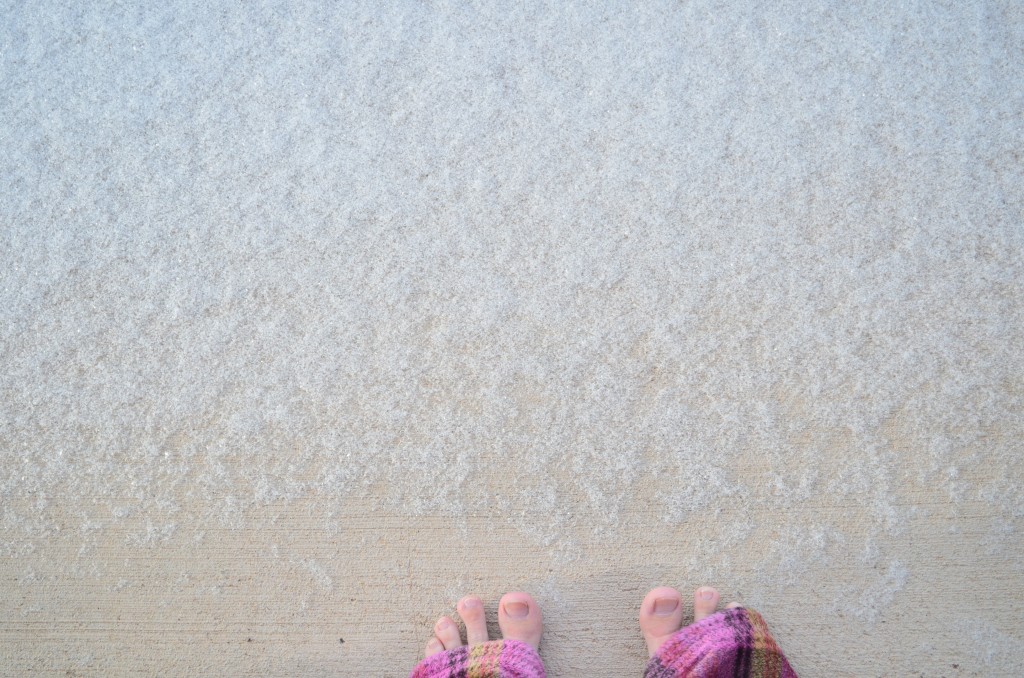 Bare feet in the snow on Christmas morning. I don't recommend it.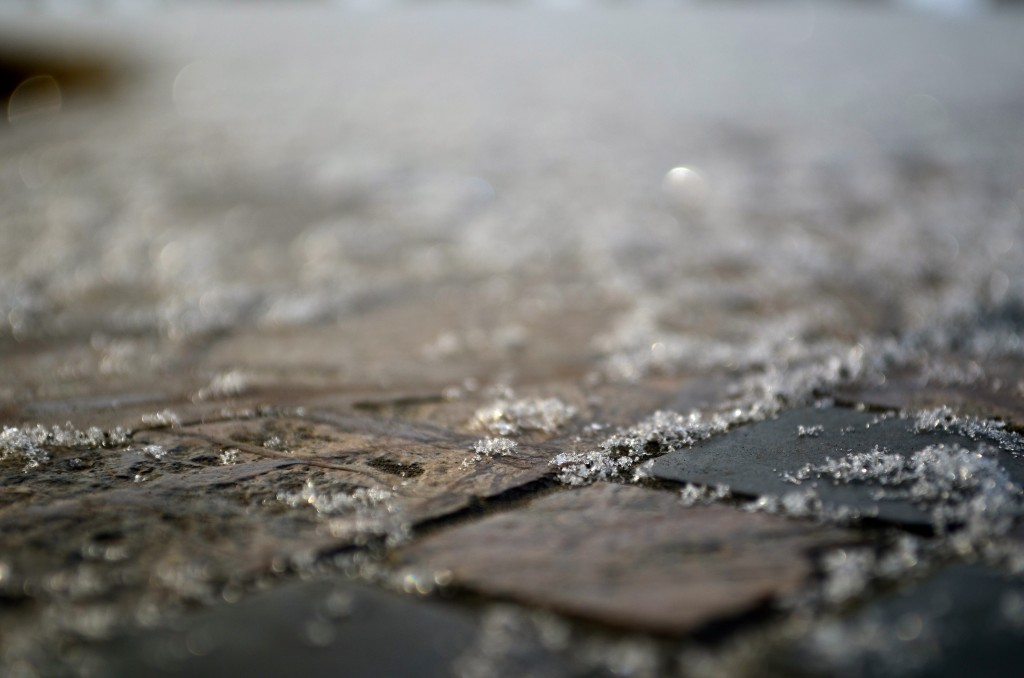 Delicate crystals atop the table.

I snapped a few pictures before rushing inside to escape the 3 degree weather. The rest of the day was spent roasting in front of the fireplace.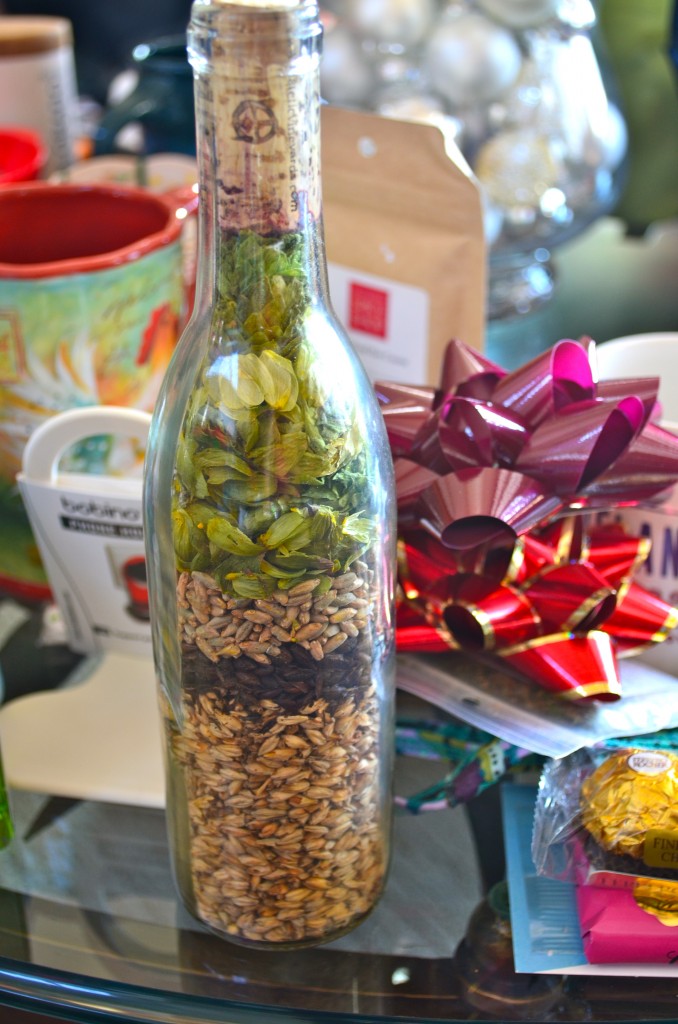 My Christmas gift from my bro and his wife! He made this himself the night before. Quite awesome, if I do say so myself!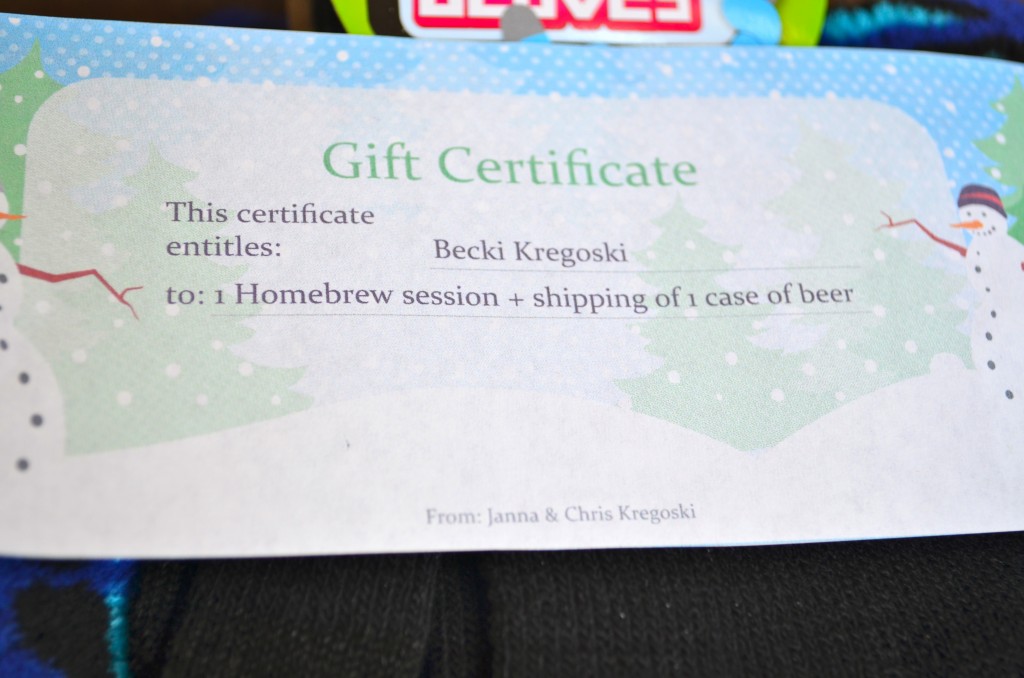 It also came with this – unfortunately I didn't have enough time to brew out there with all of the brewery tours we had lined up, but I'm creating a recipe at this moment for my next visit!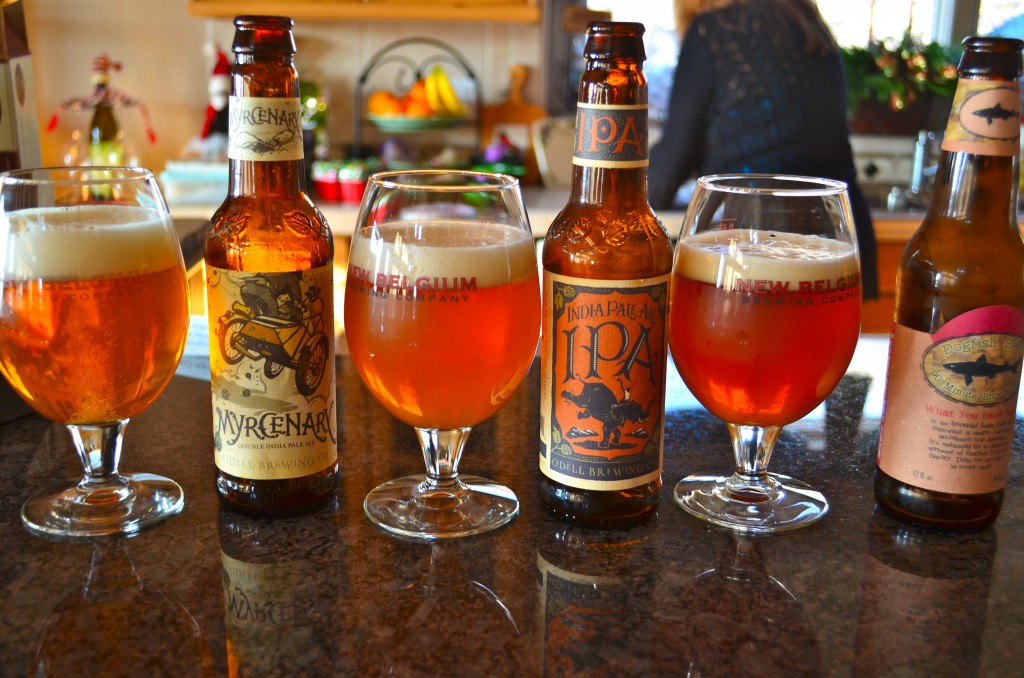 IPA tastings. I am head over heels in love with Myrcenary and Mountain Standard by Odell Brewing. Le sigh. Please distribute to California, already!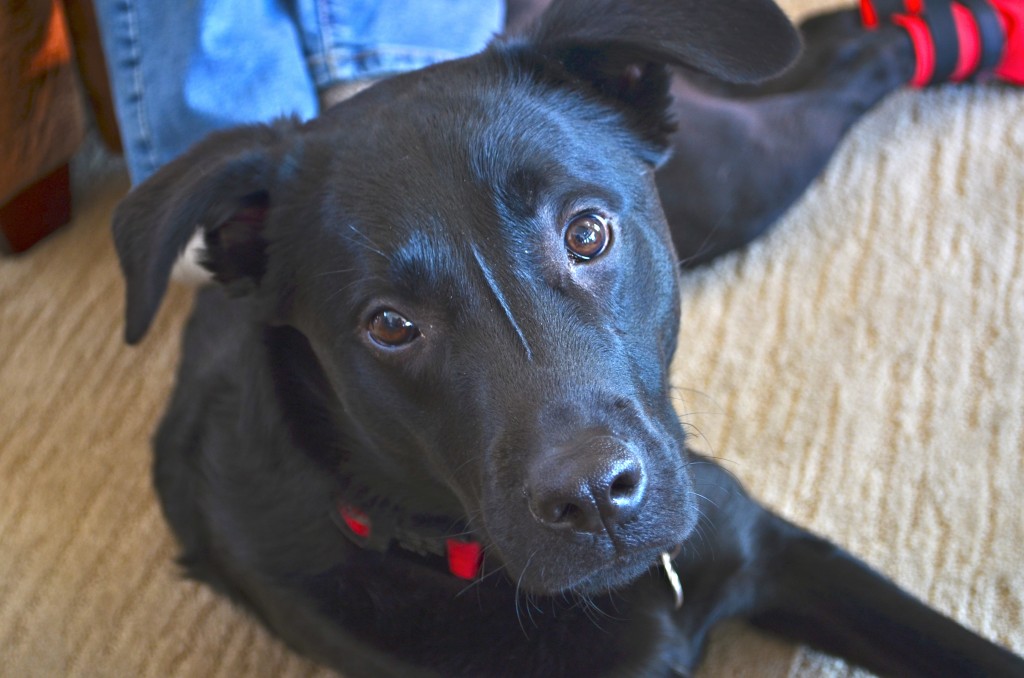 My favorite nephew got to spend the day with us. Nothing like having the whole family there for Christmas!
A few days later we picked up Commander Matt from the airport and headed straight down to Boulder for the first brewery tour on our schedule.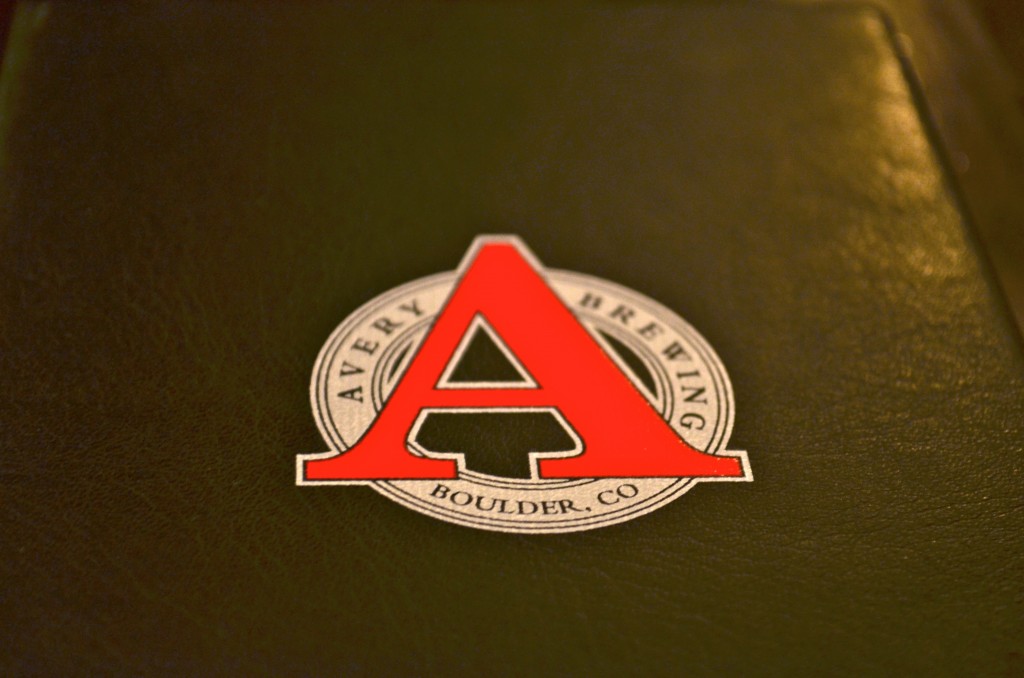 Avery Brewing! We found the brewery hidden back in an industrial area – the true sign of a real brewery. Scouting out the locations is half the fun!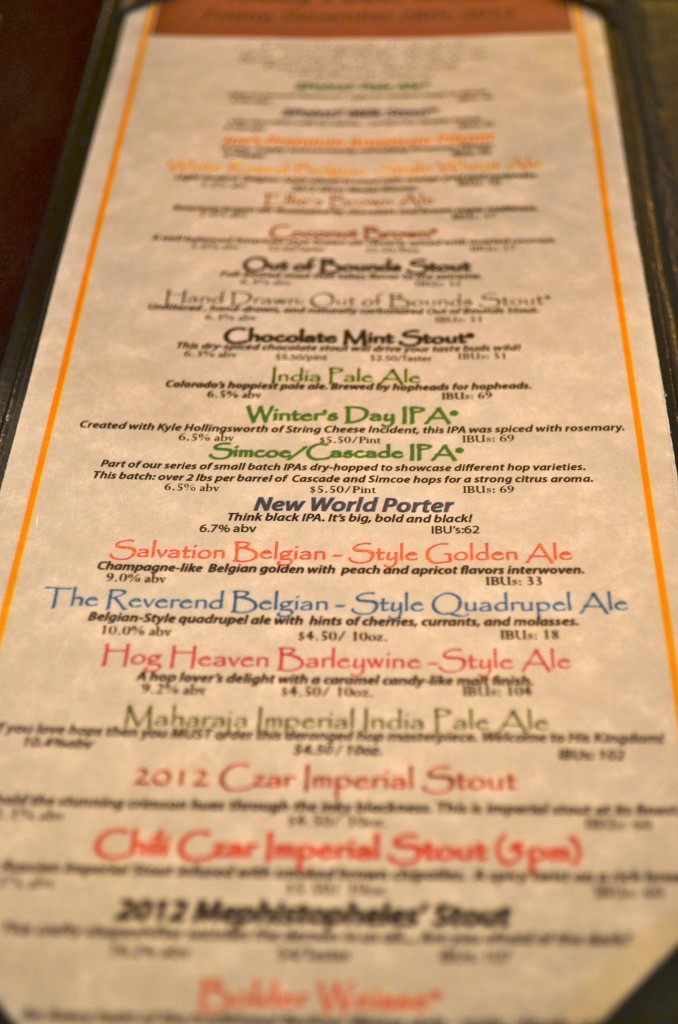 A beautiful beer list! I've only had one or two of Avery's brews before, but as much as I wanted to try them all, the altitude was still making me a cheap date (read: tipsy after a taster), so I stuck with a taster of Out of Bounds Stout and…

MEPHISTOPHELES'. 16.2%ABV. I couldn't NOT try that!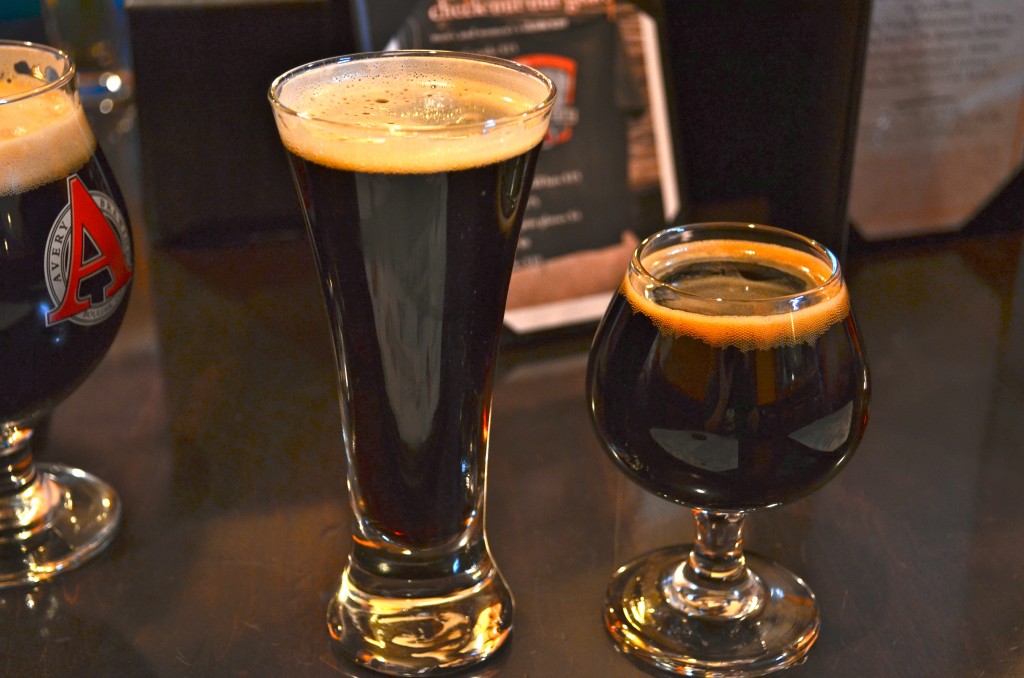 Out of Bounds on the left, Mephistopheles' on the right. The Mephistopheles' was full of rich bourbon flavors, thick roasted coffee, spicy dried fruits and bitter dark chocolate powder. We may or may not have taken a 12oz bottle home. And by may or may not, I obviously mean we did.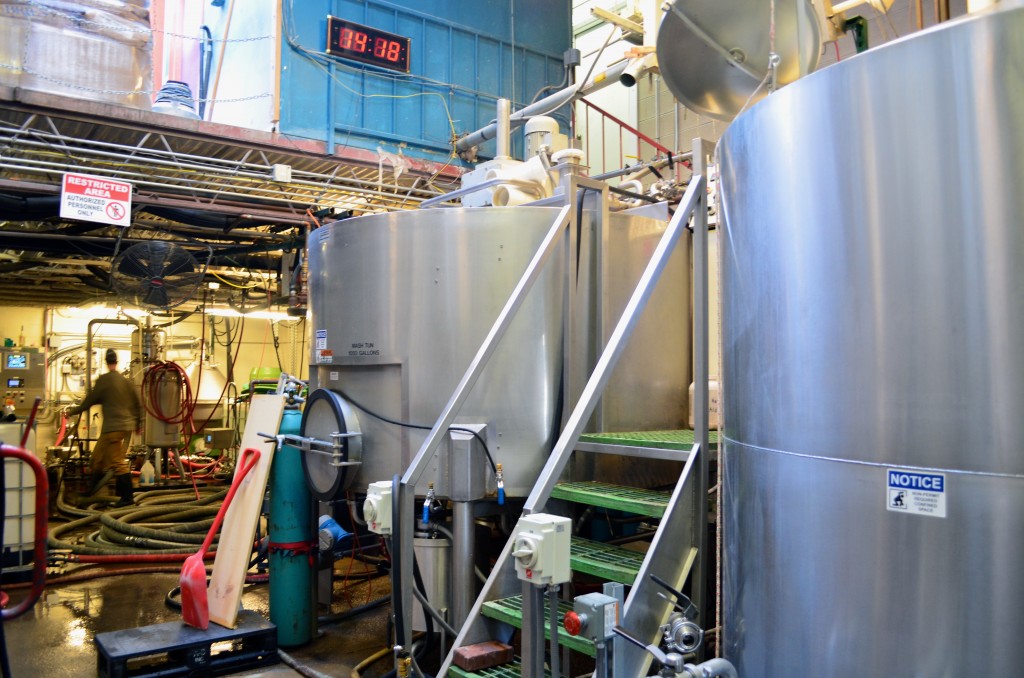 Jon Cross was kind enough to give us a tour of their 40bbl system. Avery is prepping to move up to a 120bbl system over in Gunbarrel in the upcoming year!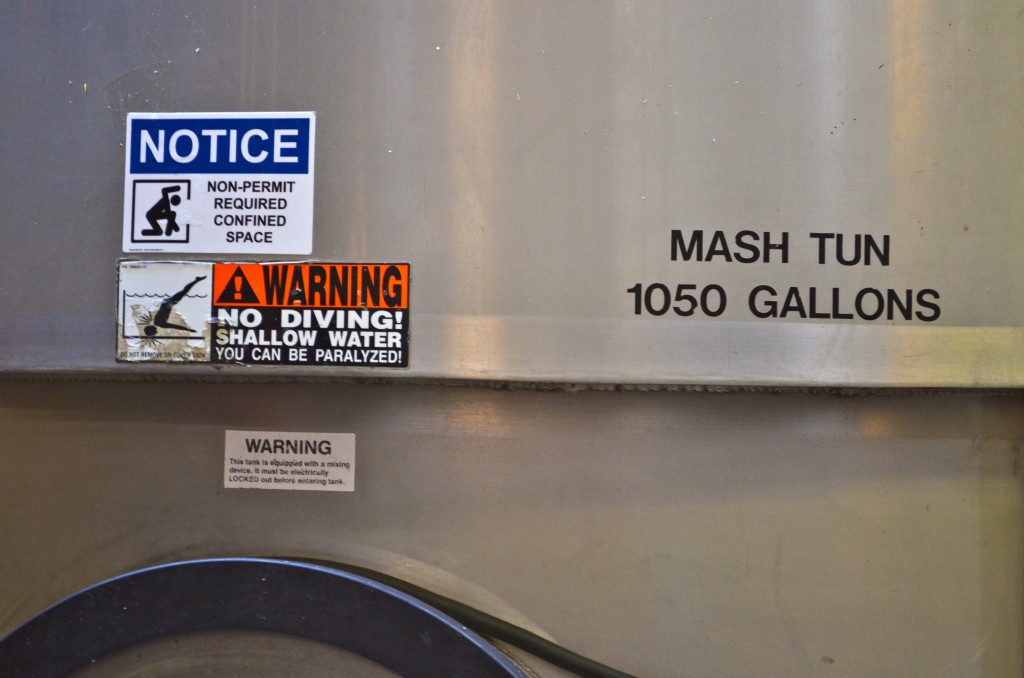 Perhaps they'll allow diving in the new, gigantic mash tun. We visited two other breweries after, neither with beer worth talking about, and the next day we went to one of my old favorites.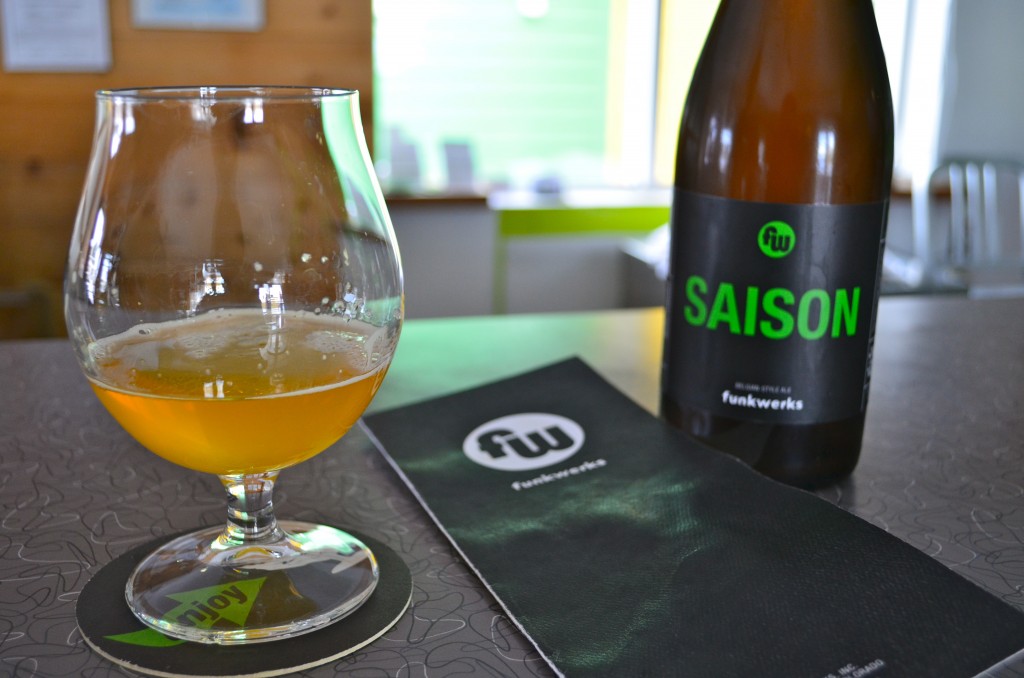 Oh, Funkwerks, how I adore thee. Best small brewery of the year – well deserved! We tried the cask of the week – peppermint saison! Amazingly potent peppermint nose, but a surprising bite of black pepper, hints of light citrus and rounded out with a fresh, clean mouth. The first sip was a little odd, but after the second sip I was ready for a full pint.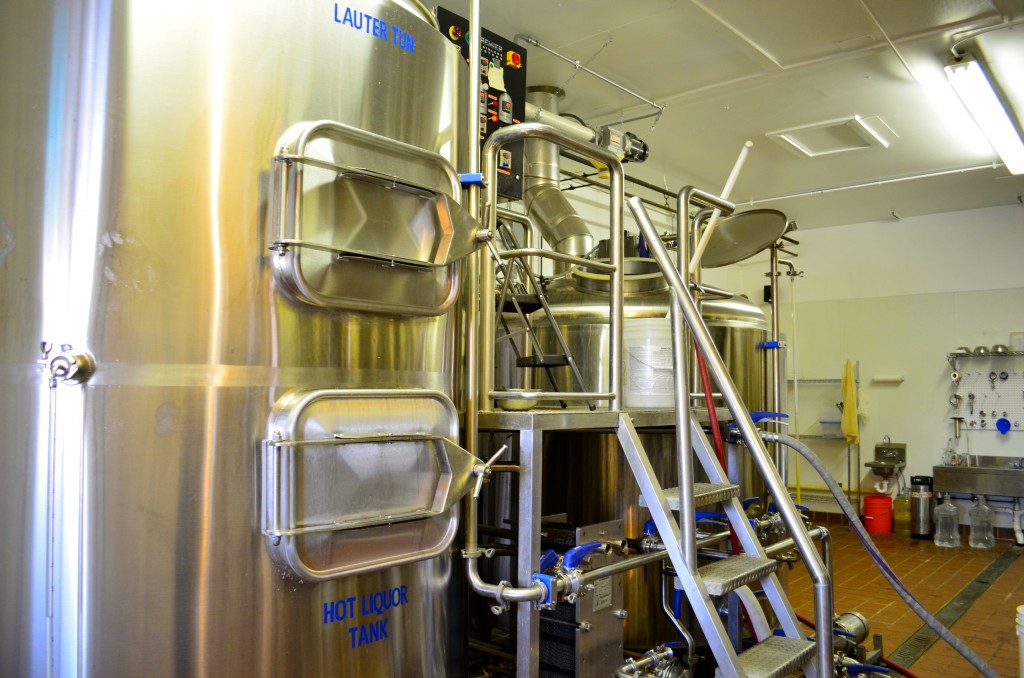 Natalie was in the middle of lautering when we arrived, so she was able to give us a grand tour of the place and answer all our questions about sour beers, barrel aging, bottling and a zillion more things that kept coming up.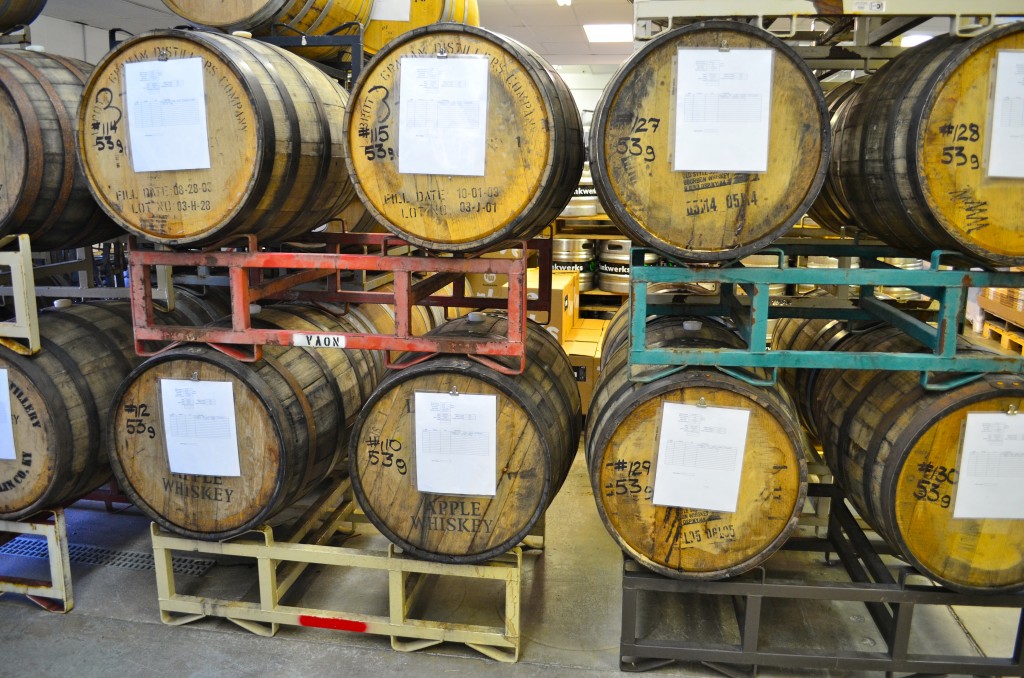 After an hour exploring the place, we headed over to New Belgium where we were scheduled to tour thanks to my job. Perks!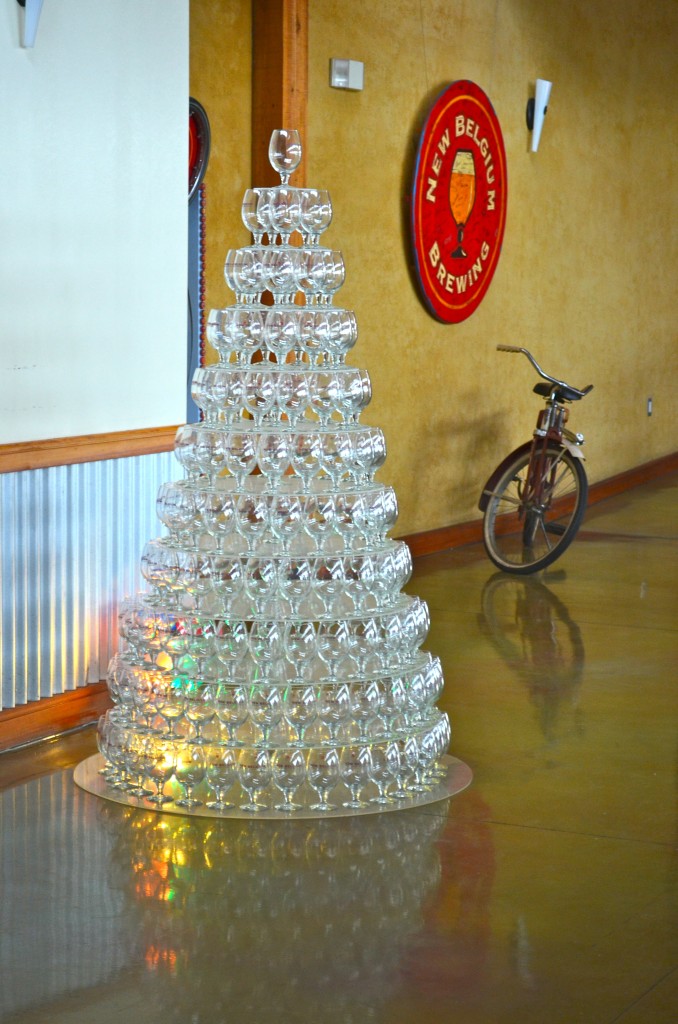 It was a much longer tour than the last time I took it – over three years ago. They've built many expansions since and turned a half hour tour into ninety wonderful minutes!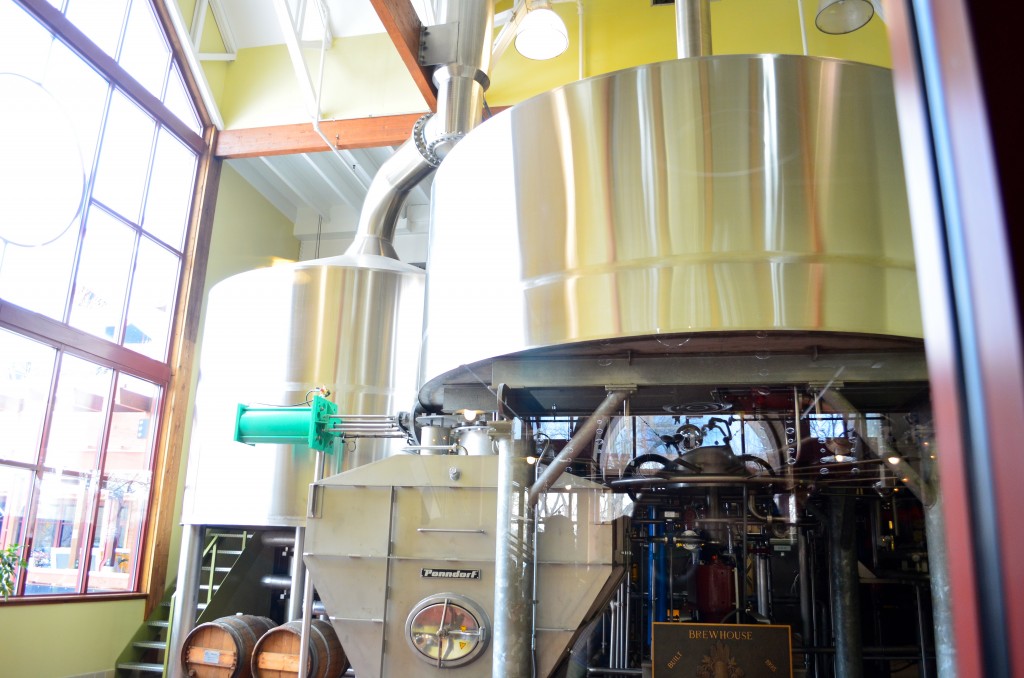 Brewhouse 1.

Not too much heavy lifting going on here except on the brain.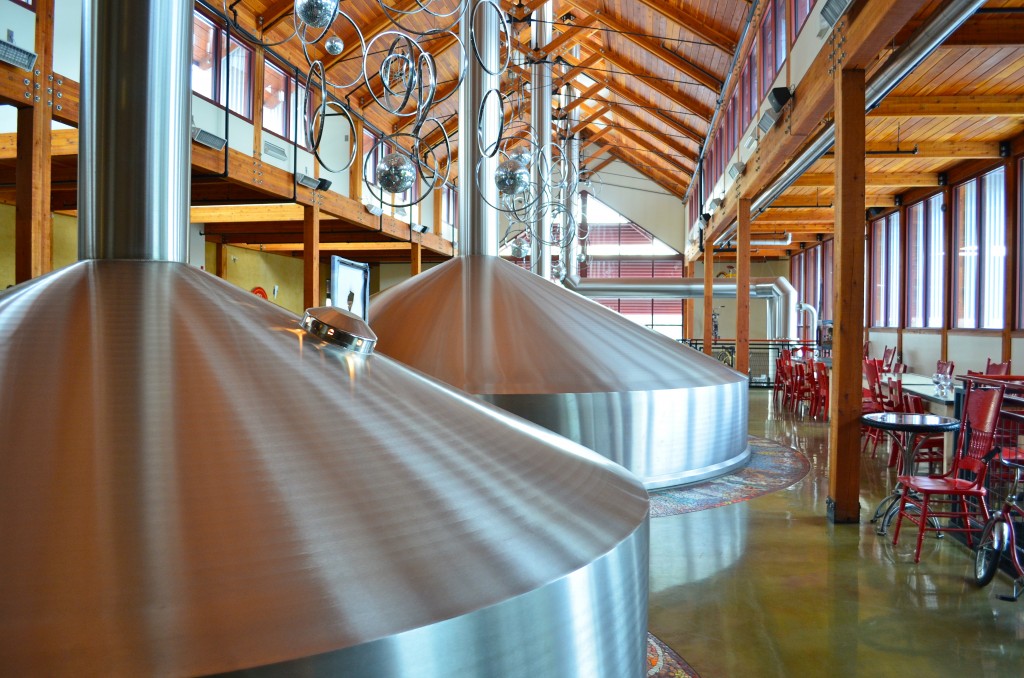 We moved upstairs and drooled over the tanks, checking out each progression from mashing all the way to the rolling boil they had going on. You couldn't smell anything inside, but the air outside smelled lusciously of hop resin being released from the grips of its pellets.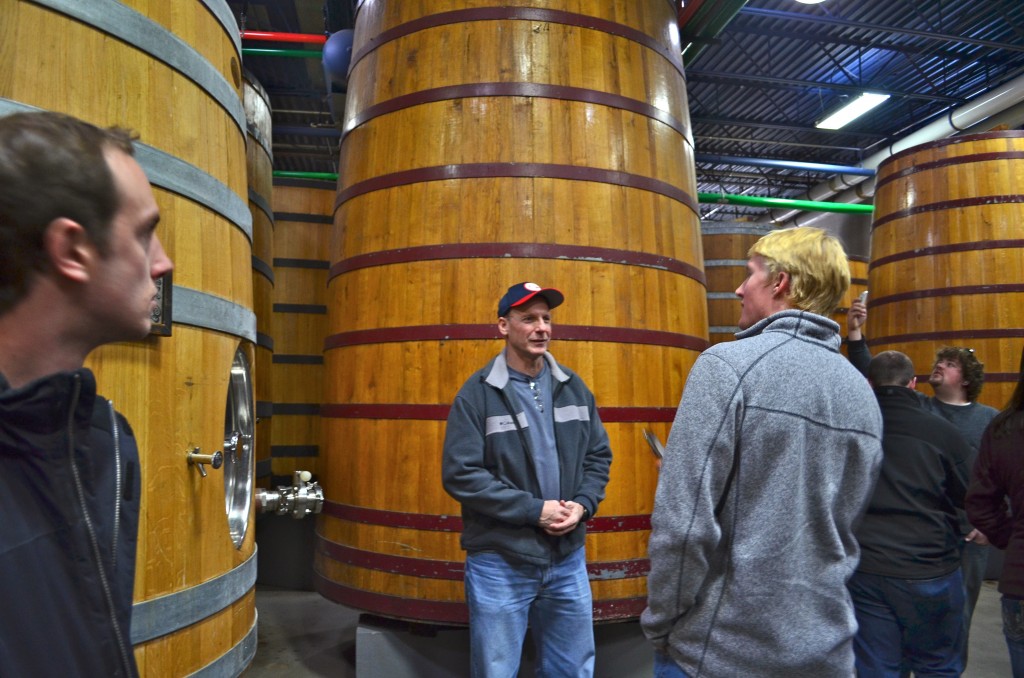 The barrel aging room was next. Epic. I don't know how many oak foeders they had in there, but I could've wandered for hours and been content.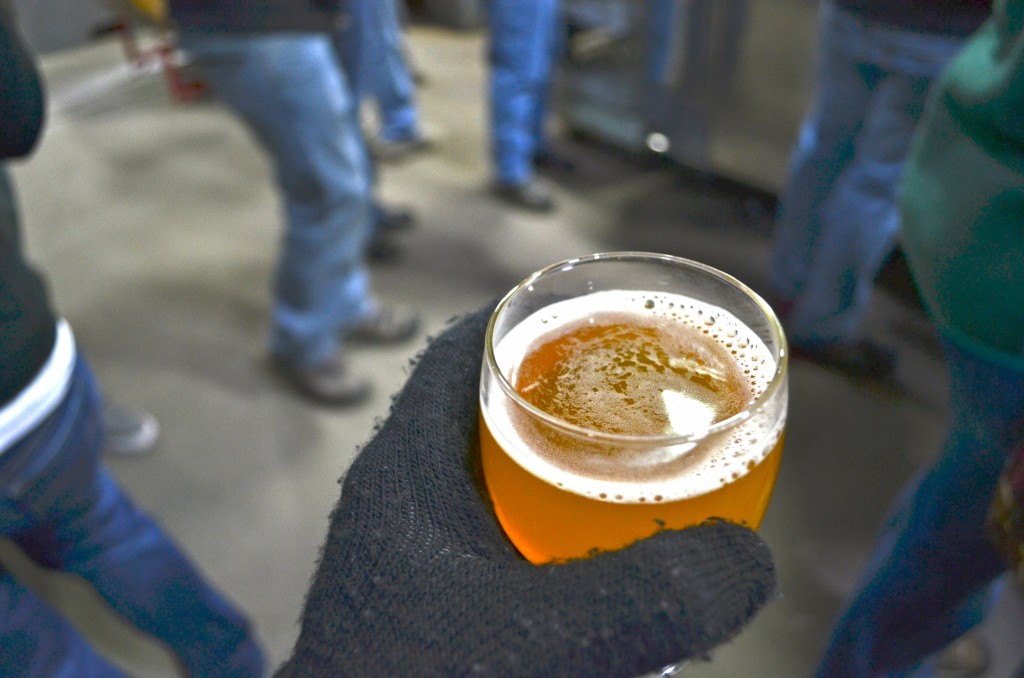 We got many, MANY samples throughout the tour, but this was my favorite. I hated La Folie the first time I tried it three years ago on the same tour, but now it's pure adoration. Sours have won me over.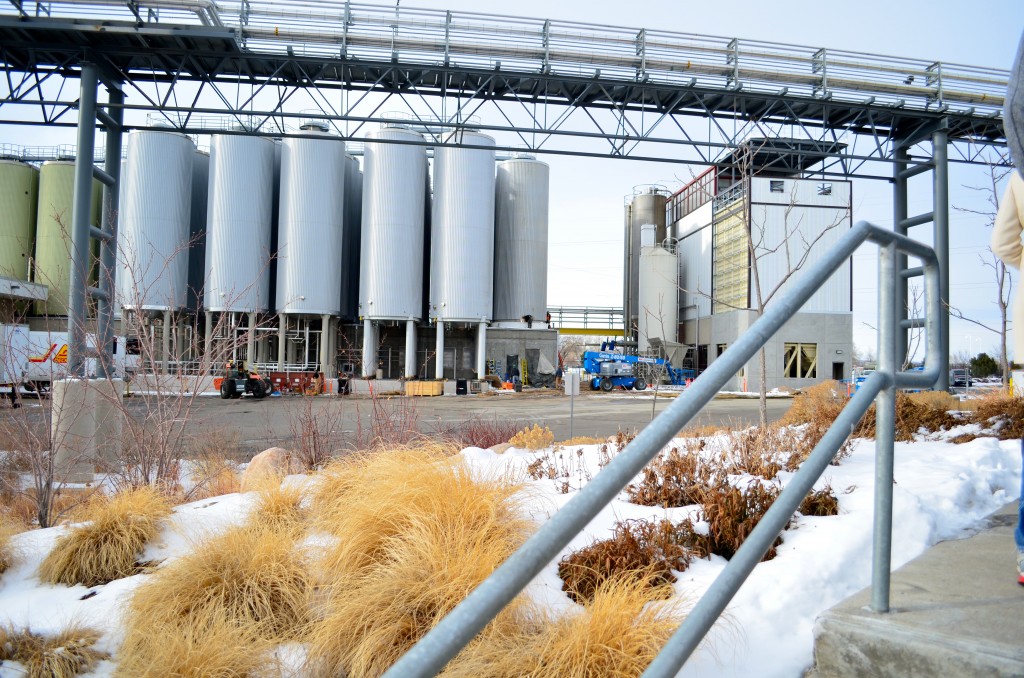 The next part of the tour took us outside past the gigantic bright tanks and into a relatively new building where the bottling and canning line are.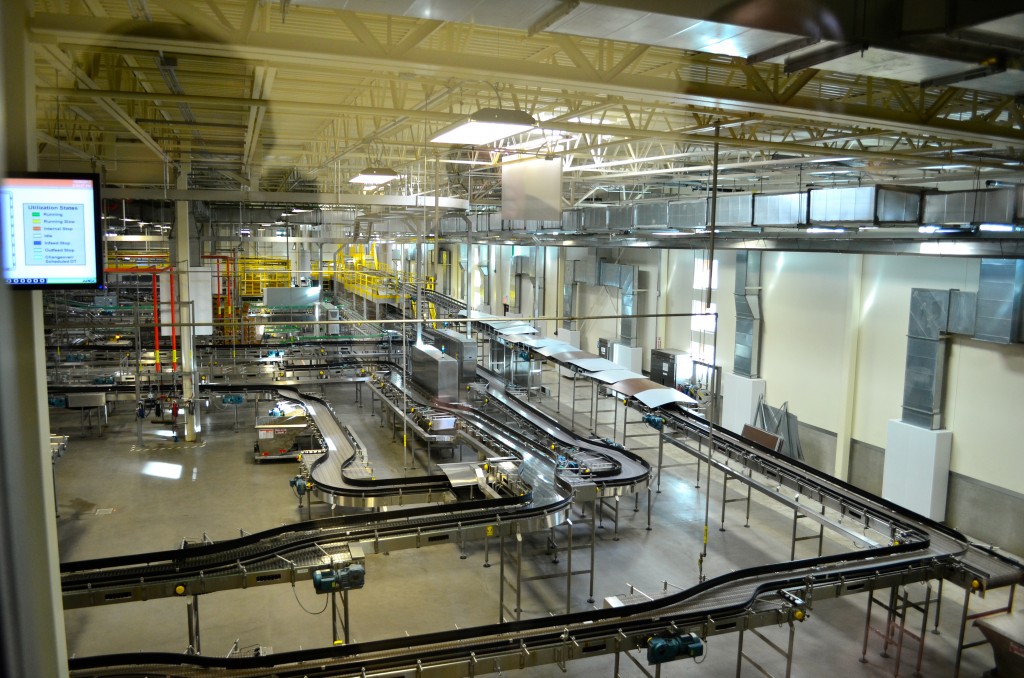 Capturing the deliciousness happens in here!

The brewery is covered in random art. I'd love to see this chandelier lit up at night!
After the tour officially ended, Matt and I saw one of the brewery employees at the bar and asked him some questions about New Belgium's pilot system and cask program. He happened to be JR, the cellarmaster. He also happened to say, "Wanna see?"
Um, yes.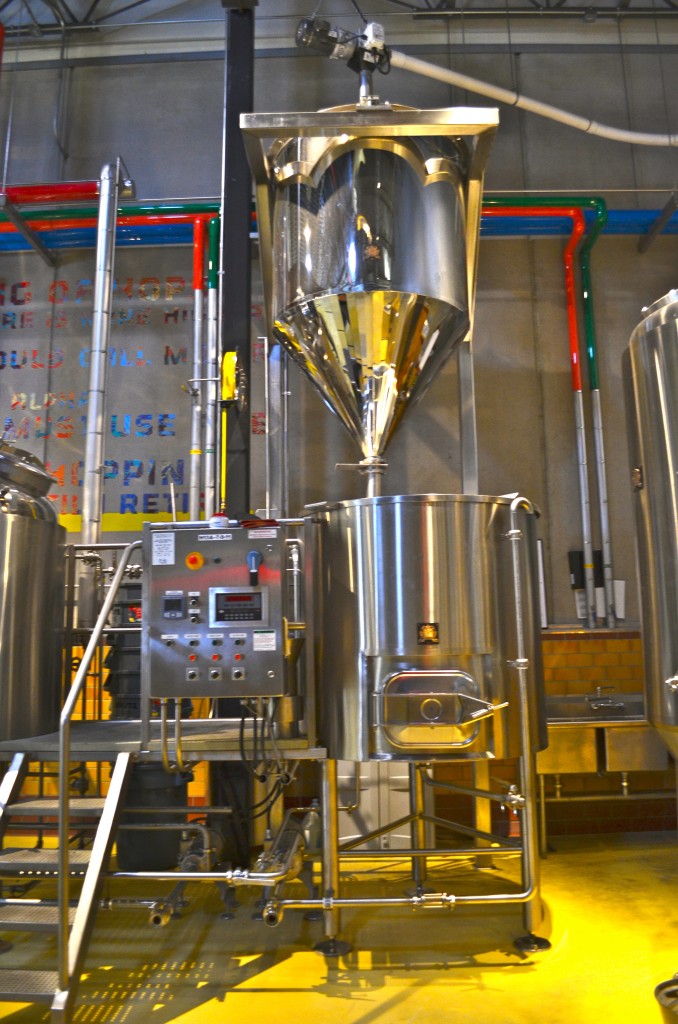 8.5bbl system. They measure everything here in hectoliters. I spent a lot of the tour on my phone doing conversions from hectoliters to barrels. I'm cool like that.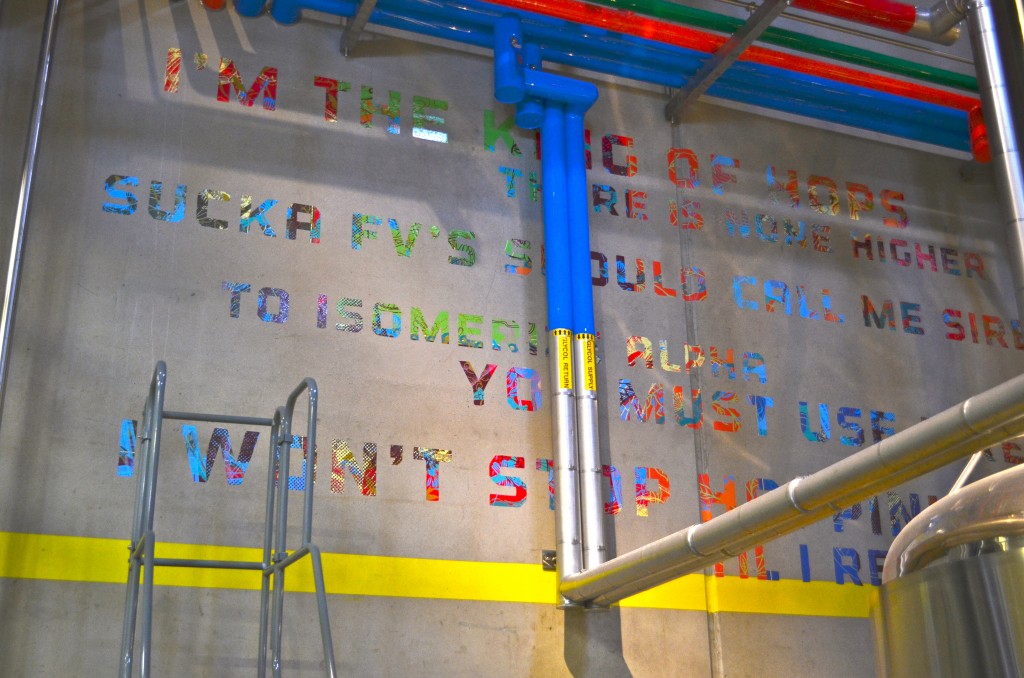 Quite a colorful pilot room.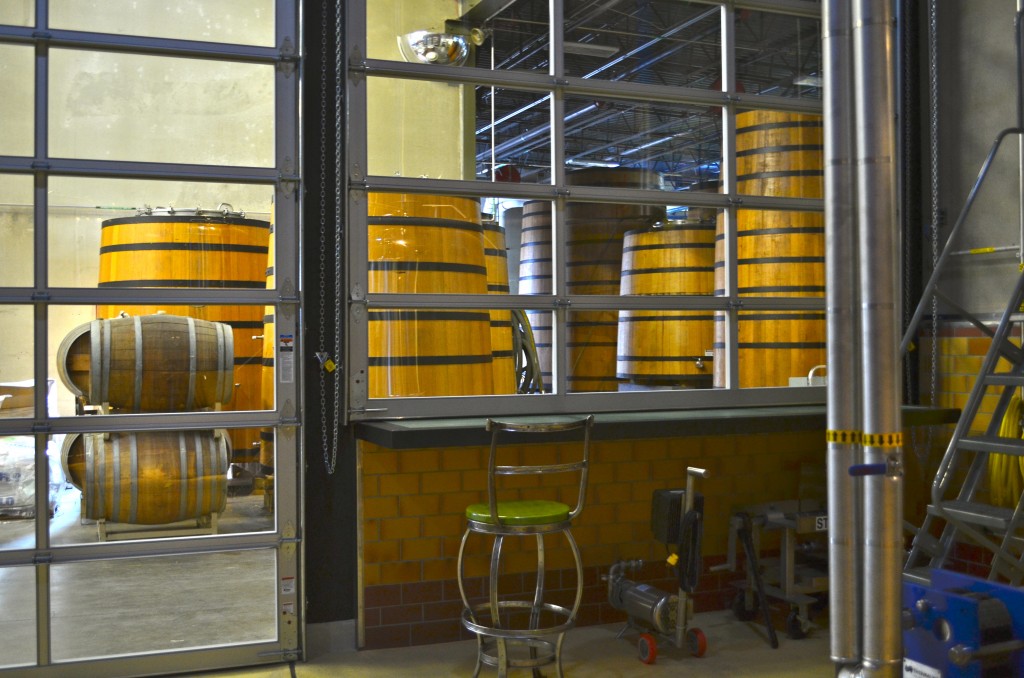 This system has one of the best views of the brewery. Look at all the pretty foeders!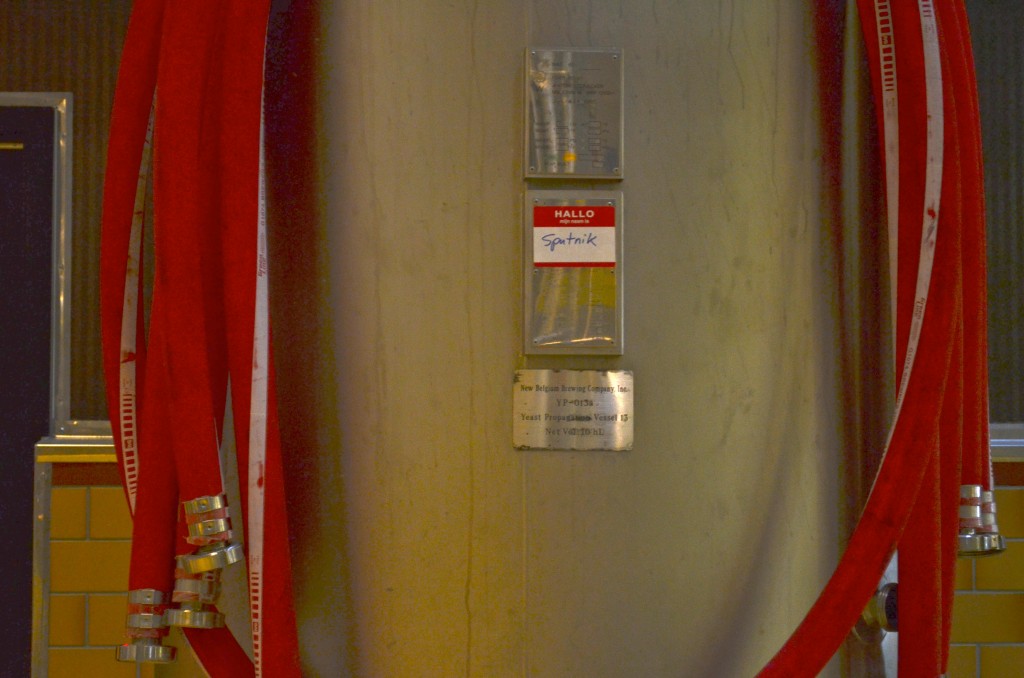 Poor neglected Sputnik was empty. There were four fermentors that were full of experimentals. I spotted a stout, a dark set for release in fall of 2013, a light set also releasing in 2013 and a collaboration. I can't get into any more detail than that – don't want to give away the secrets!
The trip ended with the traditional – shooting range!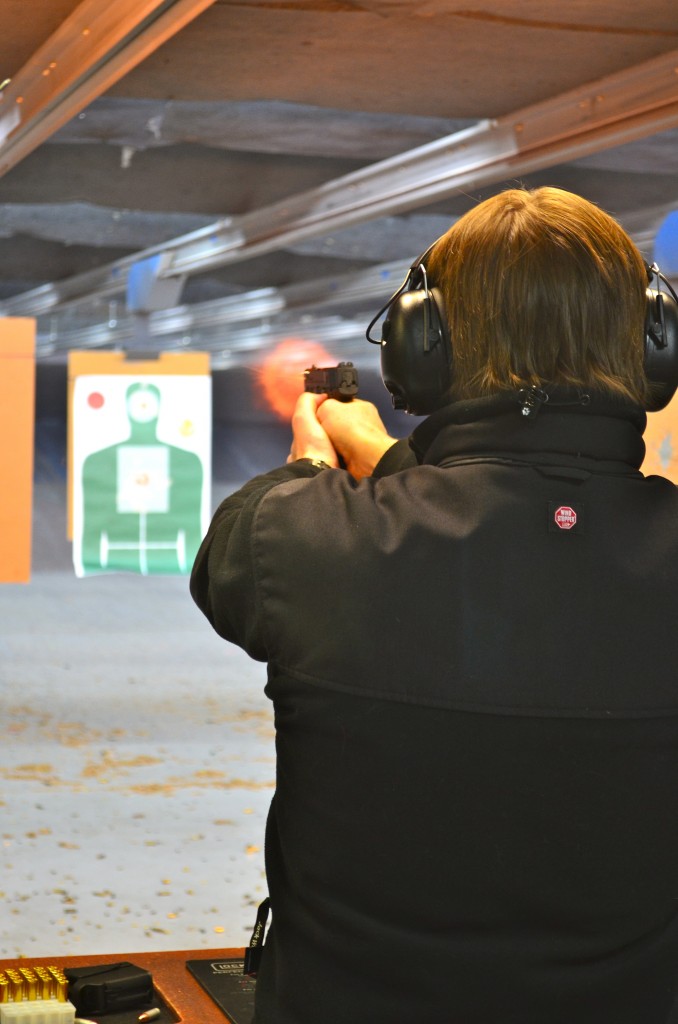 Fire! I shot this thing once and said no more. Not a fan of fire in my face and a kick that almost makes me drop the gun on top of my head.

Aaand an assault rifle rental from my bro. Kinda like a BB gun with laser sights.
We celebrated New Years Eve with my parentals and their best friends (who I consider my second parentals) playing five hours of the rousing game HedBandz, sipping champagne and rare beers like the Eclipse Series from Fifty Fifty Brewing, and flipping on the TV to catch the ball drop with three seconds to spare. All of this in a onesie. Again, I'm cool like that.

A belated Happy New Year to you all!