Yesterday was the perfect day. Seriously. I headed over to Seattle again, visited Heaven (aka REI Flagship store) where I proceeded to drool over the lightweight tents and new JetBoil systems, got a ridiculously cheap and amazing massage from Cortiva, then finished up the day at Elysian Brewing Company.

Oh, baby! Okay, so it wasn't technically the brewery itself, but the pub Elysian Fields in Pioneer Square next to the stadium.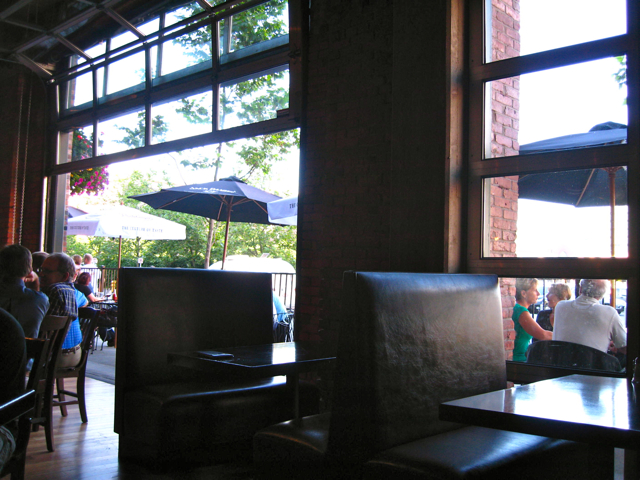 Elysian Fields isn't the actual brewery, but they do (of course) serve all the beers on tap, plus brew a little bit in the back. I love the garage-style doors. There's something that screams "craft beer" about breweries with garage-style doors.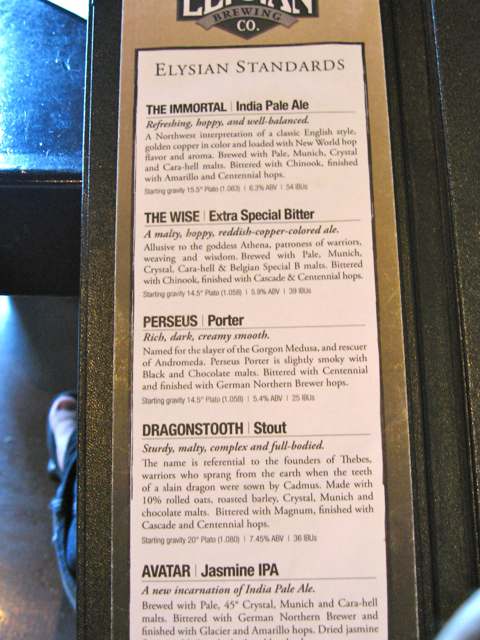 I couldn't decide on which beer to get, so I ordered the sampler – the only way to truly appreciate a brewery's talents.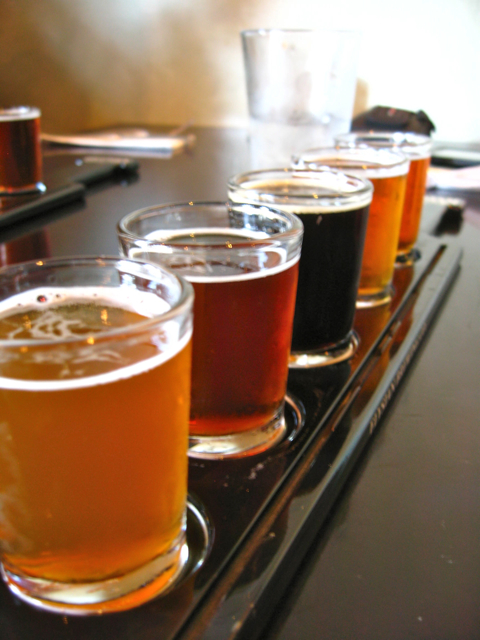 And appreciate I did! Five glasses (plus the second porter that Ora gave to me since she wasn't a fan) of delicious gorgeous-ity! My favorites were the Perseus Porter and the Avatar Jasmine IPA. The porter was the perfect blend of smokey and chocolatey, with a beautiful smokey/chocolatey/coffee aroma – my descriptions are extremely diverse, aren't they? I've already raved about the Avatar Jasmine IPA. So delicate! So unique! So much love!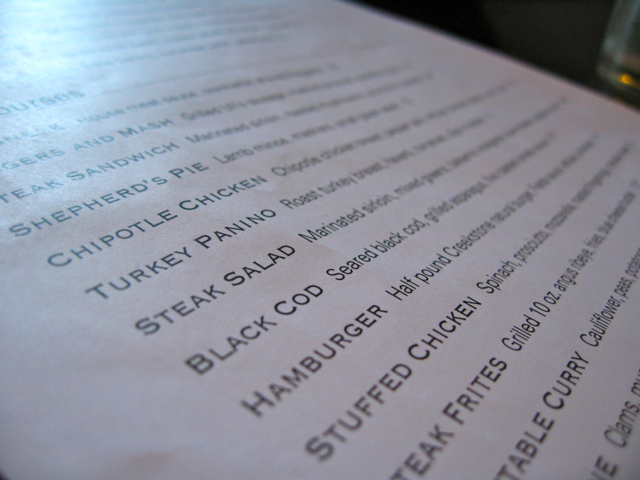 Luckily, their menu is a little easier to choose from. I actually like that the focus is on the beer and not on pages and pages of food. I'm a very indecisive person, in case you haven't noticed. When given tons of options, I'll cower in the corner and beg the server to surprise me so that I don't have to make a decision based on the massive quantities of delicious possibilities that lay before me.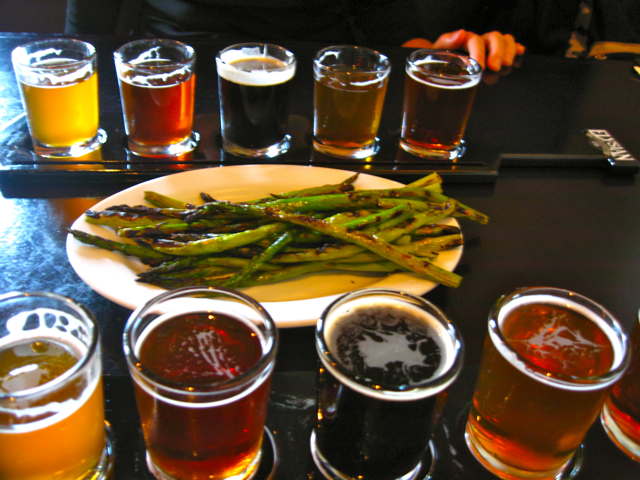 We started with the side of asparagus that came grilled to perfection – crispy and caramelized in olive oil with just a touch of salt.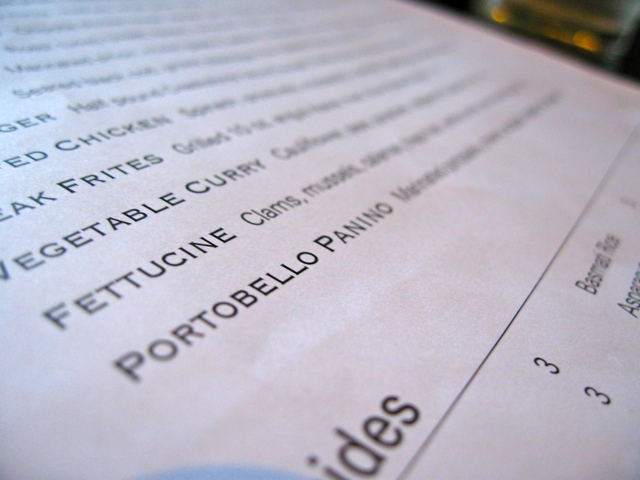 I saw this on the menu and was sold! It's extremely strange, but I'm becoming obsessed with portobello mushrooms – something you'd never expect to hear from someone who hated mushrooms with the passion that I did prior to a month ago.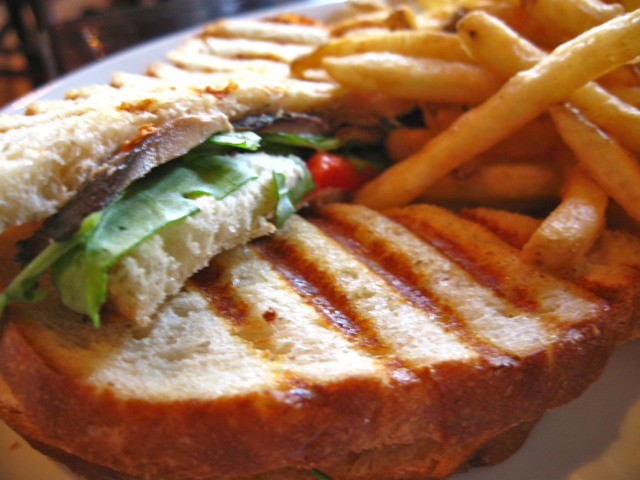 Too hungry to take a steady picture. Had to eat immediately. This was so good! Soft grilled bread slathered with goat cheese and topped with grilled portobello mushrooms, roasted red peppers and fresh greens. I devoured the sammich, plus a handful of the fries before I forced myself to save some room for dessert.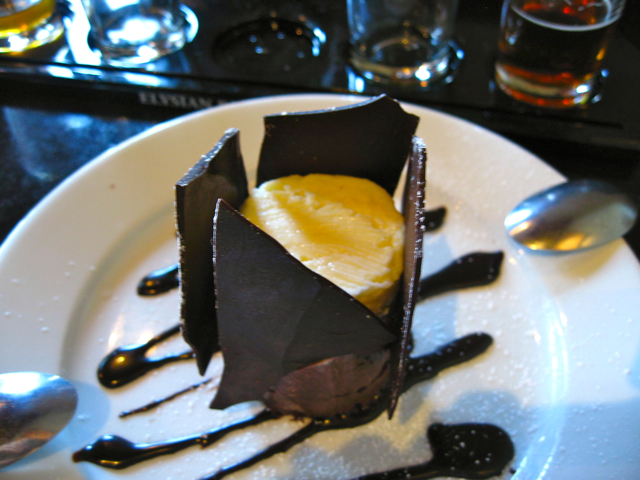 DESSERT. Oh. My. Geez. I asked our waitress to bring her recommendation. The chocolate torte – made with chocolate chevre on top of a delicate cake and surrounded by rich chocolate slabs.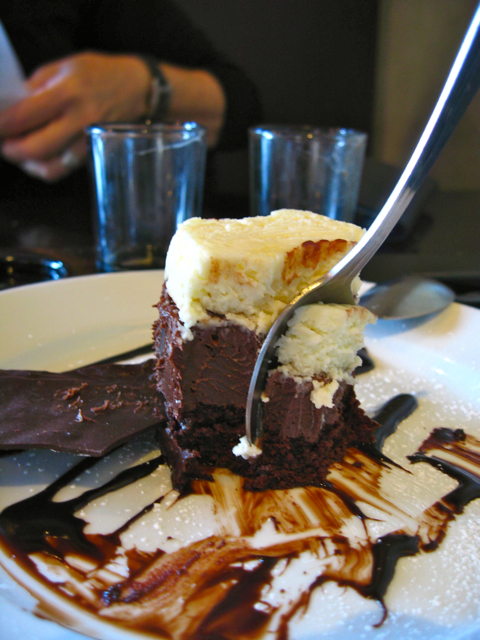 It was terrible. I wanted to get rid of it as fast as possible. I never wanted to have to look at it ever again. So I finished it. I SHOWED YOU, YOU DELICIOUS CHOCOLATE TORTE!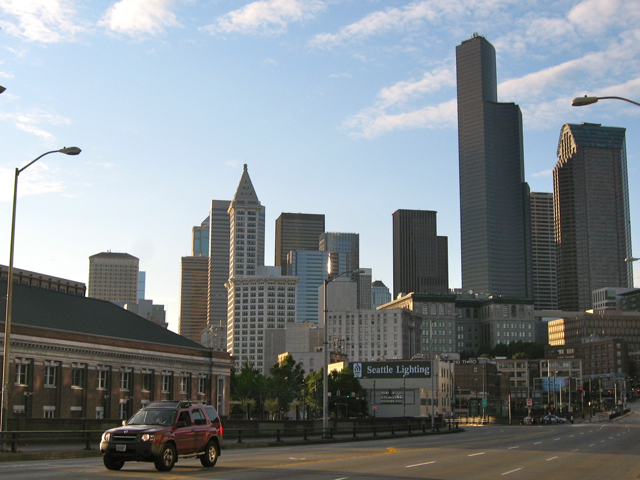 After finishing my six wonderful beer samples, we had to say farewell to Seattle and get back on the metro to work our way back to Bellevue. Goodbye Seattle, I am an albatross. (That's an Owl City reference in case you just think I'm insane. Which I might be as well…)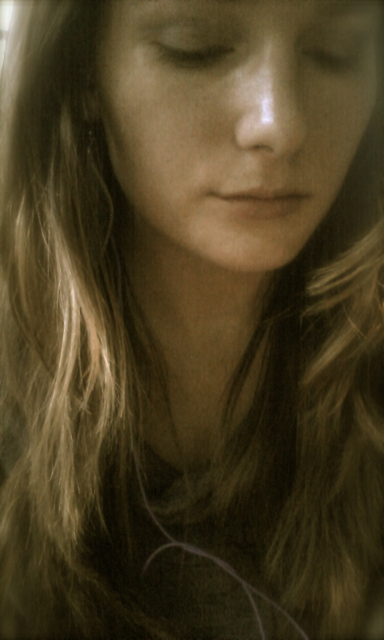 This is me looking sad and artistic in the metro station.
Farewell Seattle! I honestly loved you.