Our third meeting of Ladies at Ladyface: The Fermentables & Comestibles Education & Tippling Society was last night on the patio of Ladyface. It was a really warm day, so by the time we all arrived at 6pm, the temperature outside was mid-seventies and perfect!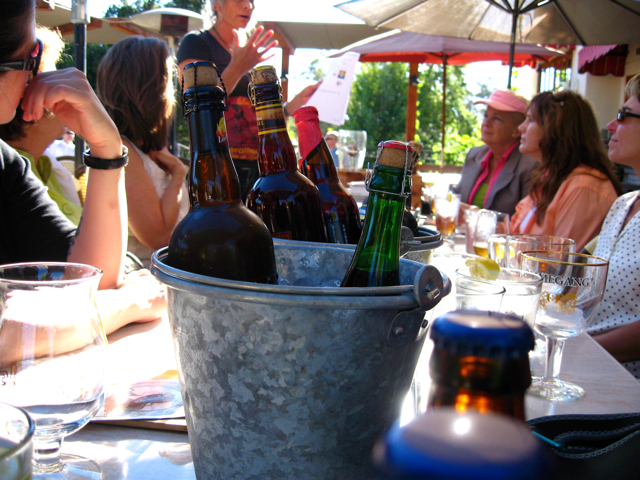 We had a bottle share where everyone brought in a bottle of their favorite beer, or homebrew, and we also talked about the differences in glassware for each individual beer.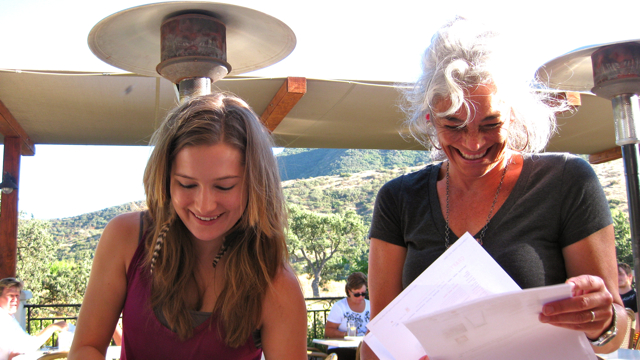 We started out with a Saison, courtesy of my mumsie. Cyrena, the owner of Ladyface, picture above, brought out all of the different glass styles and educated everyone on the reason for each shape: tulip, weizen, pint, etc. There is a reason to pour beer into the glasses – it releases the aroma and shows the beautiful color and head. PLEASE stop drinking out of bottles! You're not fully enjoying a beer that way! Okay, griping over.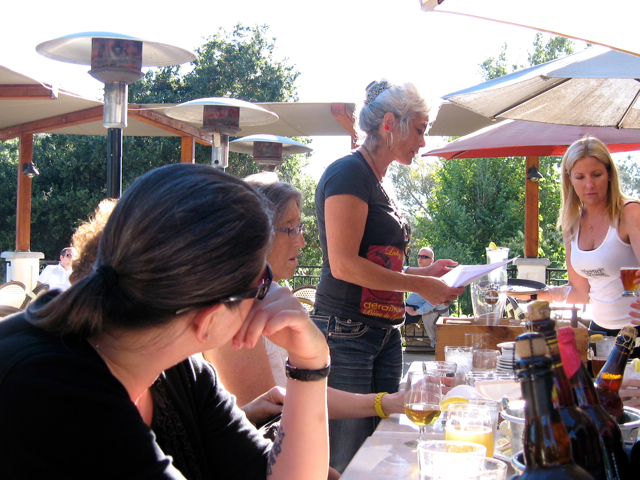 I'm trying to remember exactly what we tried last night… There were about ten bottles on the table.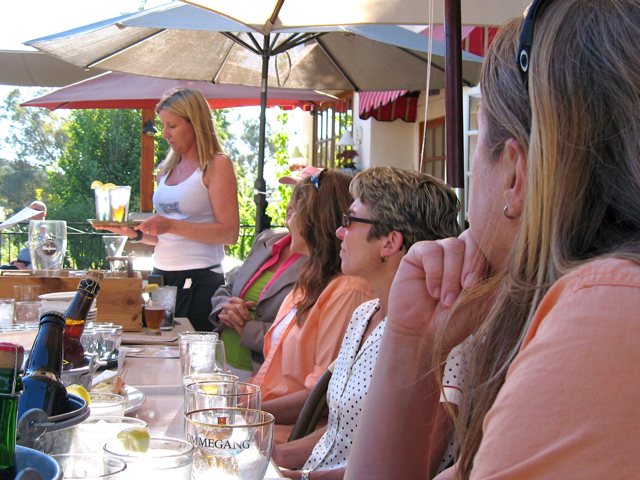 We had a Saison, In Mem'ry of Bacon (I only have two bottles left from the entire batch – sadness), a homebrewed dunkel, Ommegang, The Reverend by Avery, St. Bernardus Abt 12, Lucifer, Oude Kriek… I think that's it…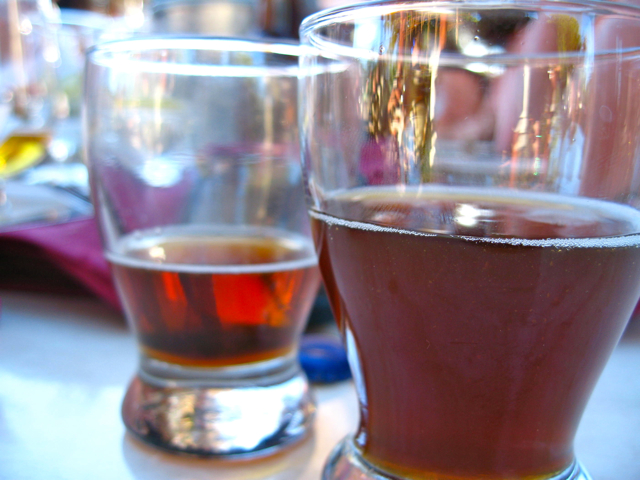 We did a tasting of the quadrupels side by side: The Reverend and St. Bernardus. I'm not as big of a fan of sweeter beers, so I prefered the St. Bernardus, which ends with more of a dry finish. To be fair, The Reverend was served at a higher temperature which drew off some of the carbonation and made it feel a little flat. I'm thinking of getting a bottle that I can pour and taste straight from the fridge to get the full experience.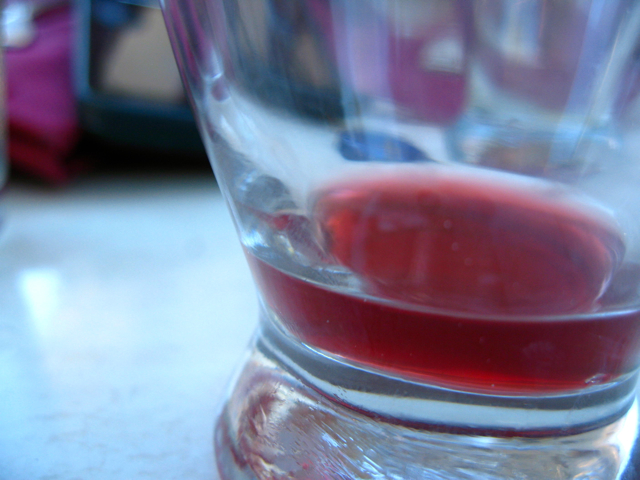 We tried the Oude Kriek from the Ladyface cellar. I've never had a kriek that wasn't sweet before! This was extremely potent with cherries on the nose, and a very dry, tart sip. I was expecting some residual sweetness at the end, but that didn't happen. It's definitely a sipping beer, and you can't have more than one, but it would round out a chocolate tarte perfectly! Me likey!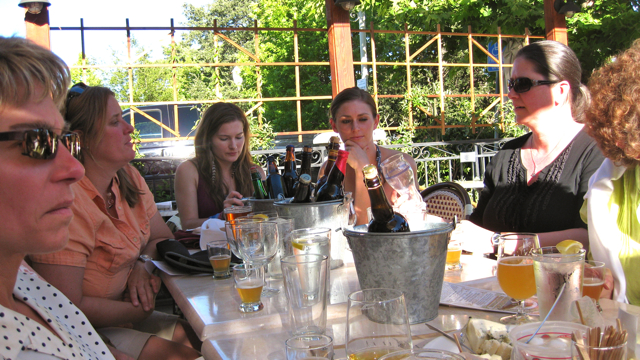 We spent about three hours tasting, talking about homebrews, brewing, styles and local breweries. I can't think of anything else that would have improved the night!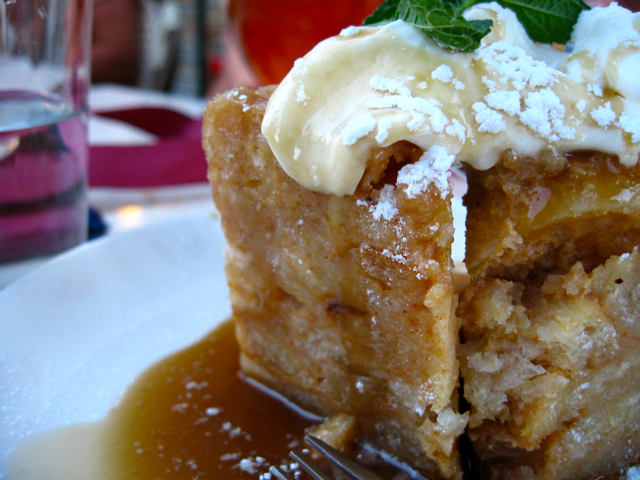 That's a total lie. A center cut of the Ladyface bread pudding and a Chesebro IPA? Yeah, the night got even better!