Snowbank Brewing has been open for 19 days today! I'm on 21 days of work straight and I couldn't be happier!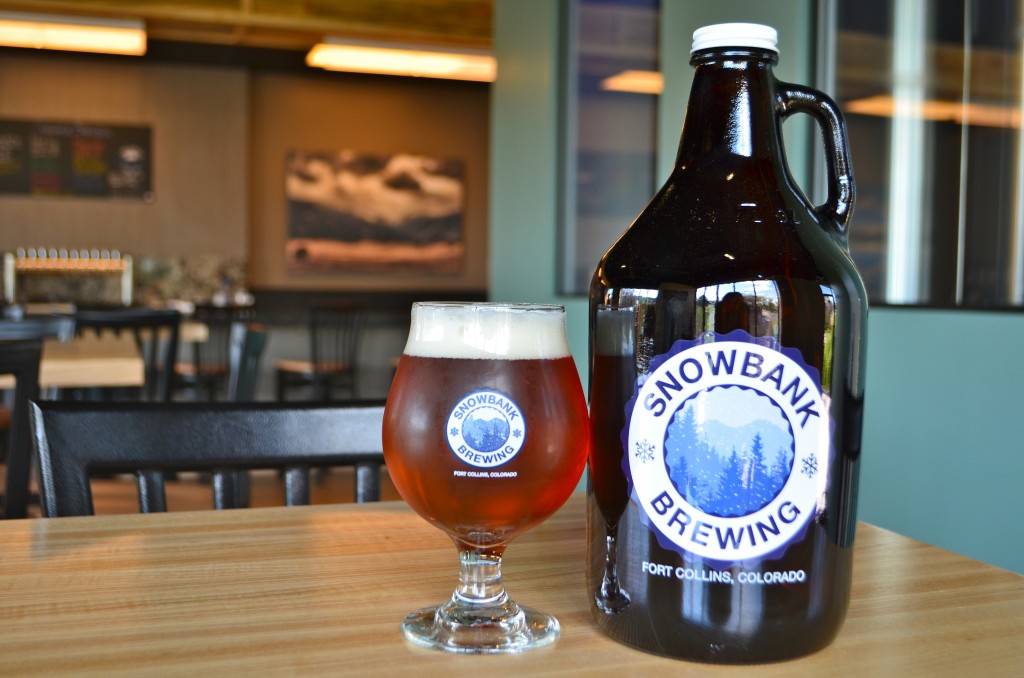 In addition to managing the taproom an social media, I also get to be the brewery photographer – something that I've always loved doing since I began working with Enegren Brewing.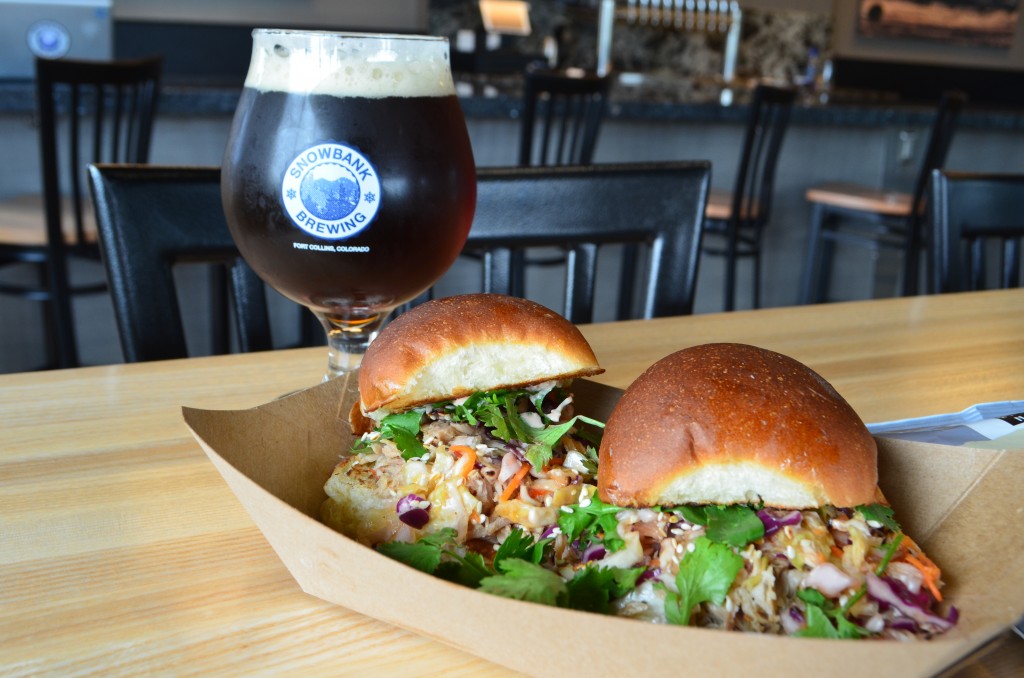 Every morning I post our specials/pairings/events of the day on the brewery Facebook. When this includes food trucks, I need to have samples to ensure that the food and beer I've chosen pair well together.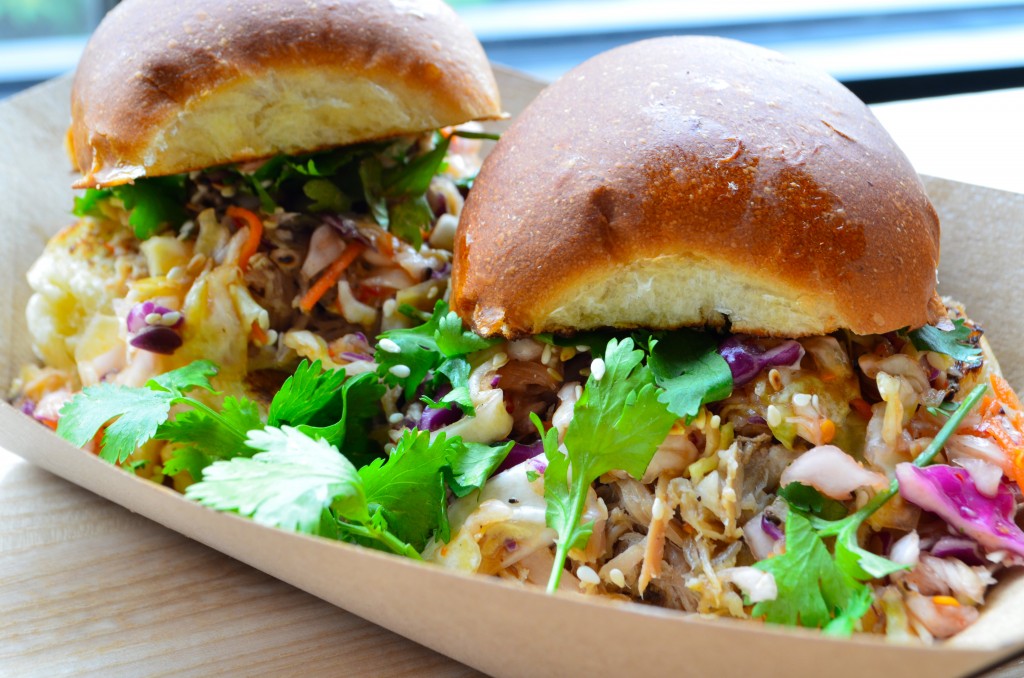 Umami rolled out a new special for us to pair with our Colorado Red – sweet chili pulled pork sliders topped with sweet chili slaw and Sriracha raita. Drool. I'd just had a huge brunch but I ate this anyway. It's a difficult job, but I'm willing to sacrifice my waistline to do it.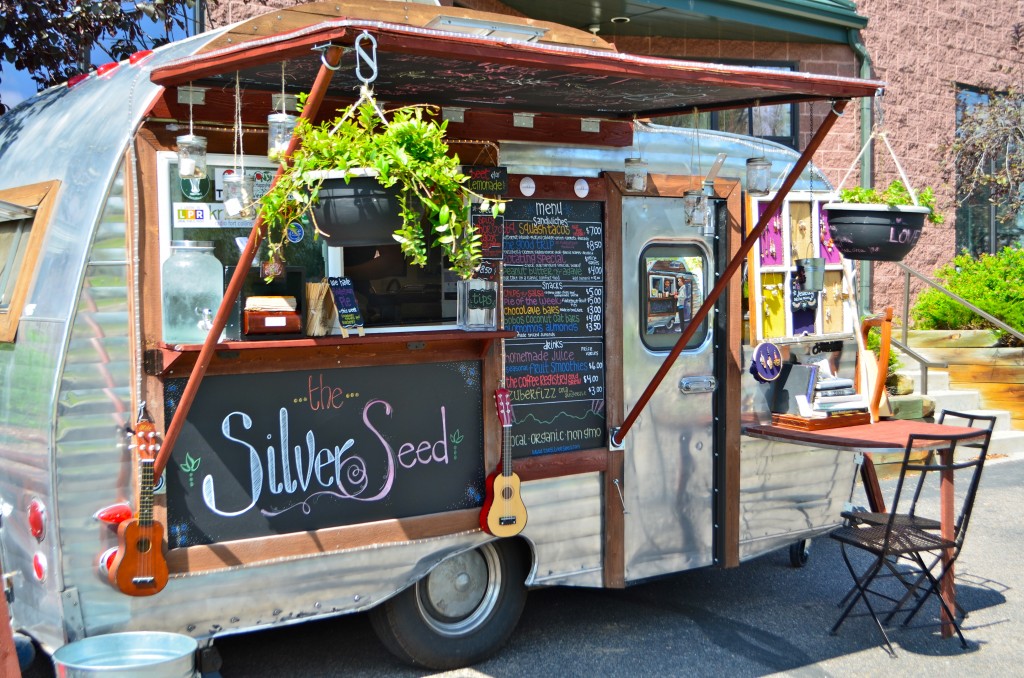 We had the Silver Seed vegan truck set up outside this past weekend and got to enjoy some of the most flavorful and delicious vegan food I've ever had. Definitely the most adorable food truck I've ever seen in my life!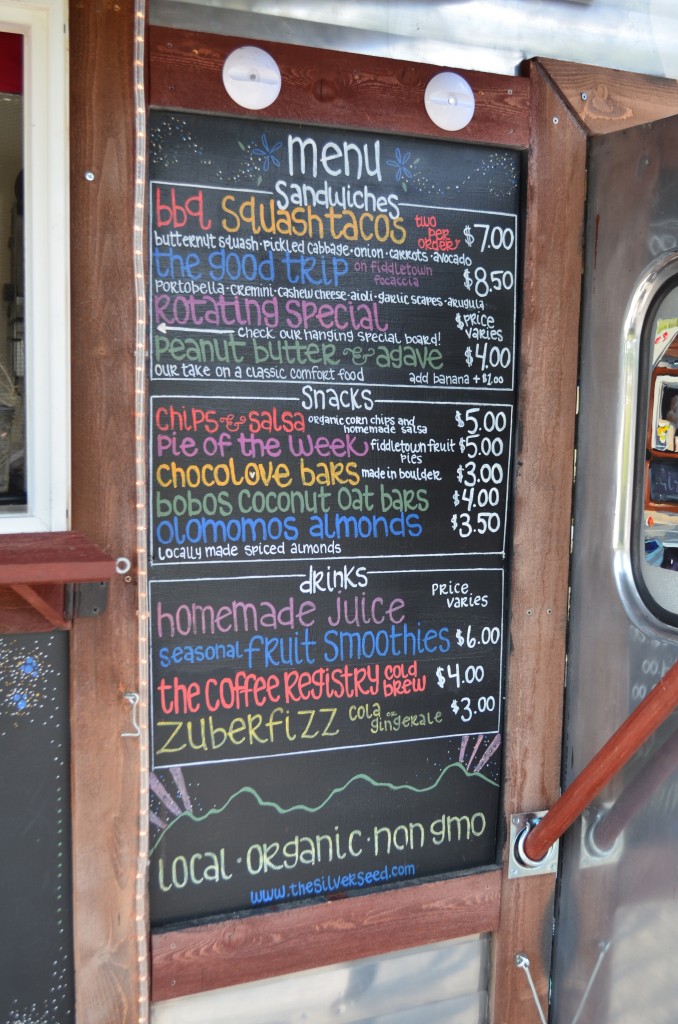 I could be vegan if everything tasted as good as this. No joke. And if someone were to make it for me. That too.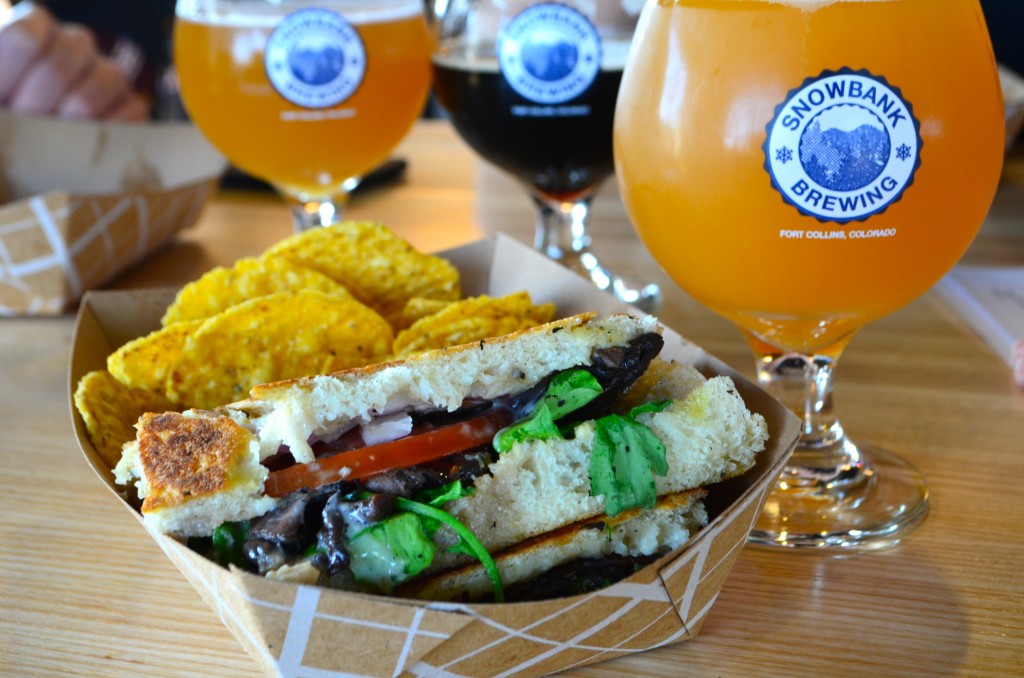 The Good Life – portobello and cremini mushrooms, arugula, fresh tomato, red onions and some kind of tangy, magical vegan aioli wrapped in ridiculously pillowy focaccia bread, paired with Moon Arete Wheat.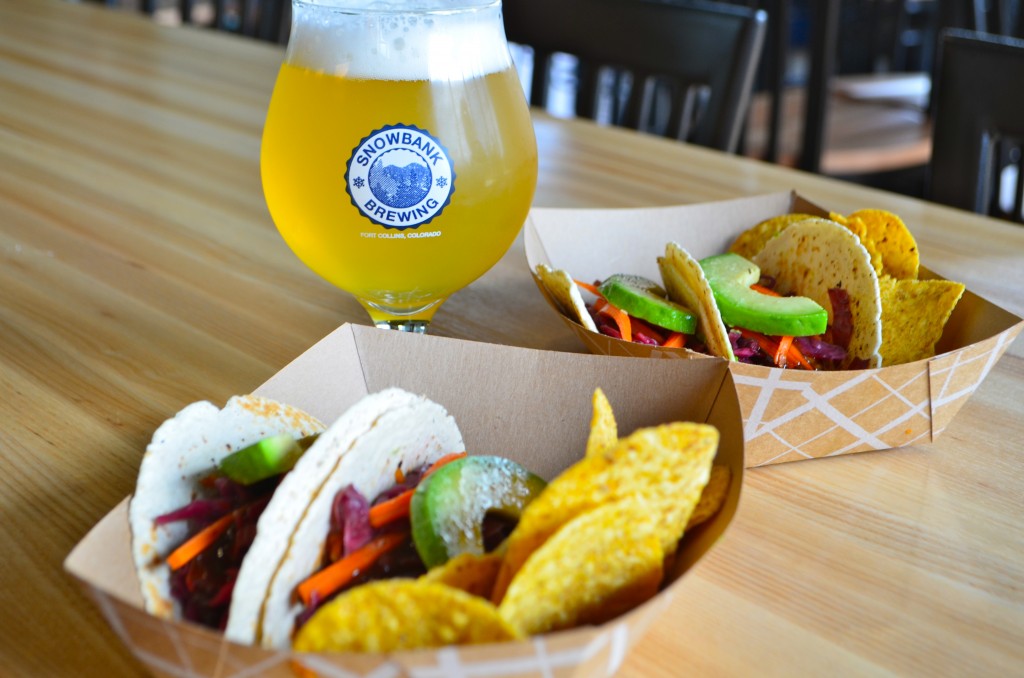 Barbecue squash tacos with fresh avocado and red cabbage paired with our Silent Snow White IPA. Heaven.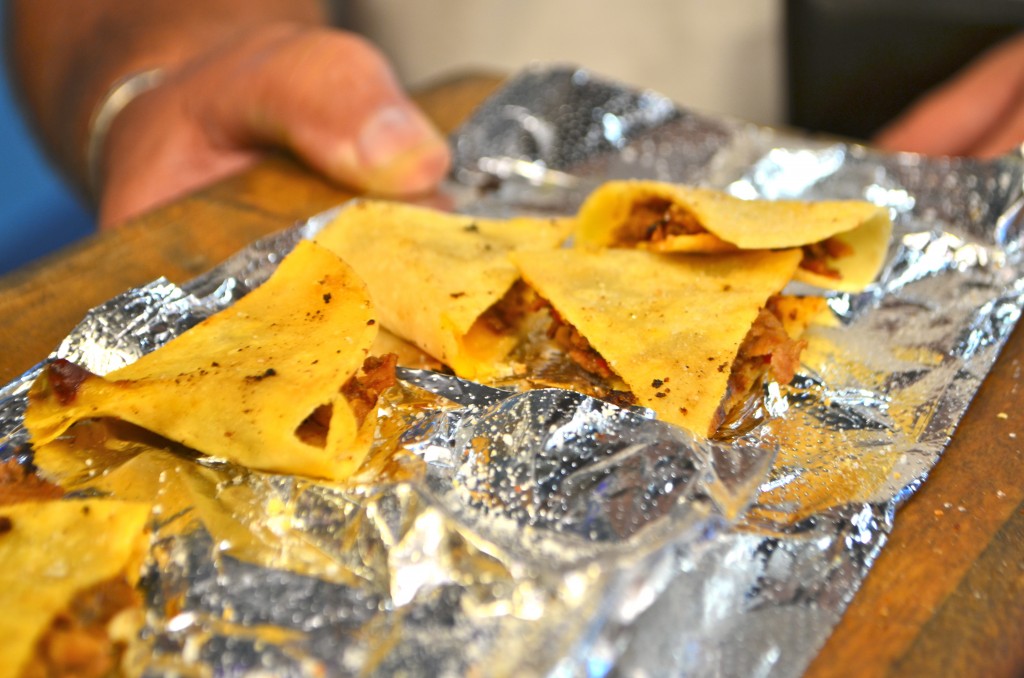 We also had Chaulkboard Gourmet Express up from Loveland for Friday night. Billy brought out these beef and chicken tacos for us to sample and I ended up getting an order of them. AFTER I ordered and ate an entire green chili Philly cheesesteak.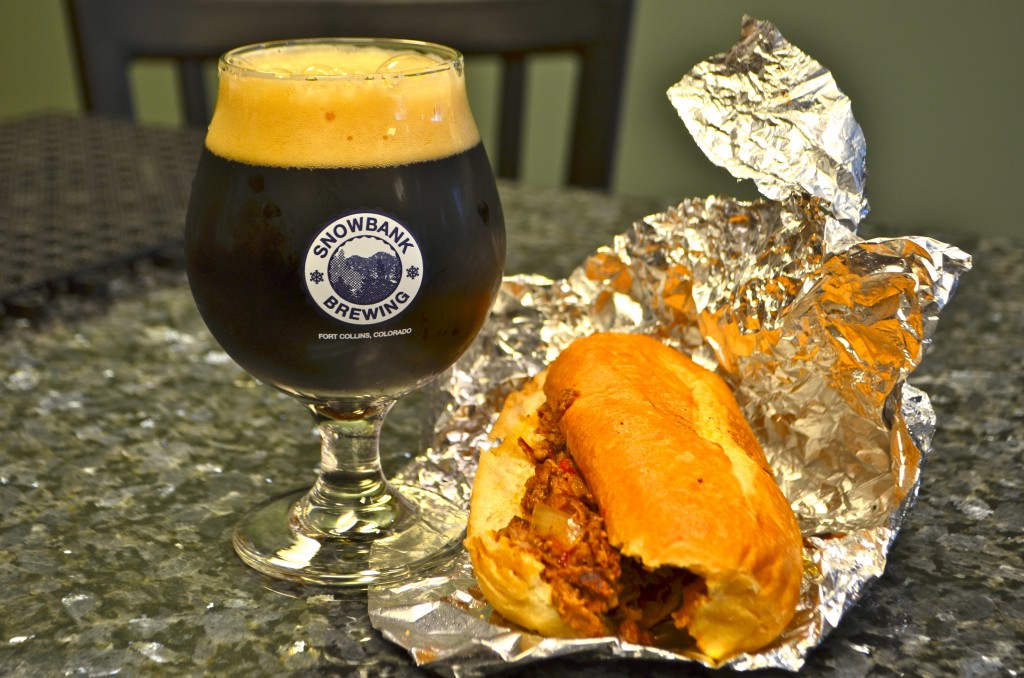 Not the prettiest, but definitely the most delicious.

If there aren't food trucks available, I normally bring in something from the grocery store. California rolls and Bike Trail Pale Ale.

When I'm not gorging myself silly, I actually do end up getting work done around the taproom. Weekdays are relatively quiet here so I can get all of my office work, spreadsheets and emails done.

I've got custody of this kid for a few weeks. I don't think he's quite comfortable being the brewery dog yet…

He much prefers a soft couch and fluffy blanket to the cold floor of the taproom.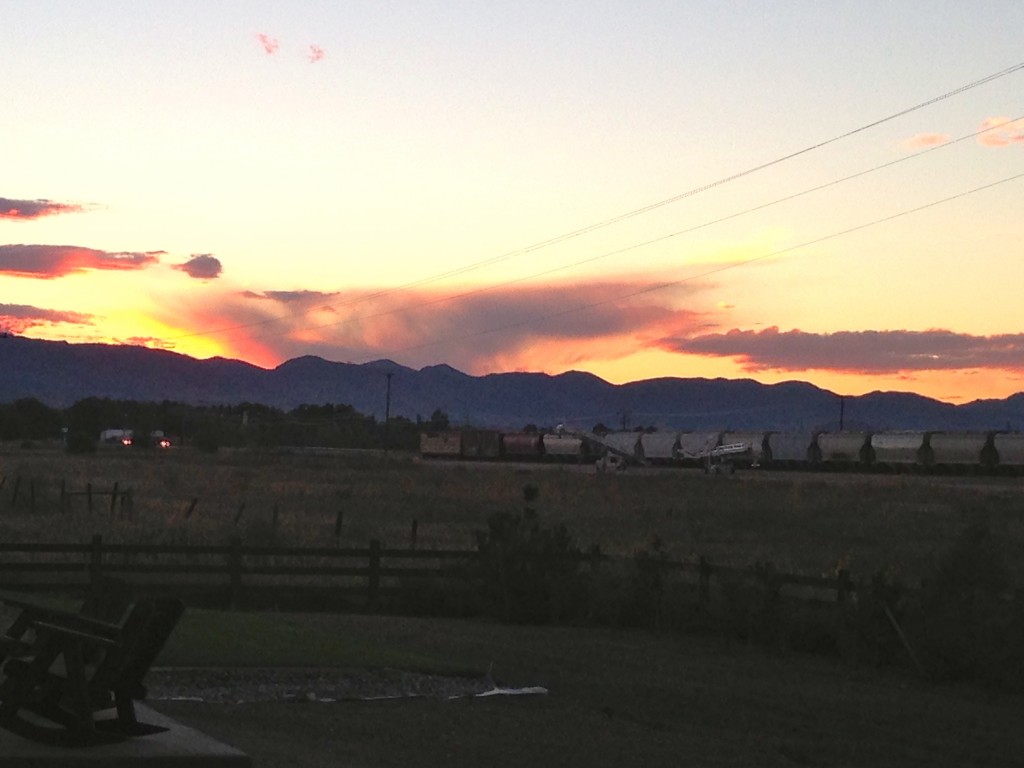 On Sundays and Mondays we close at 6pm, so for the next month I'll be able to enjoy the last rays of sun before the season shifts and it starts getting dark early.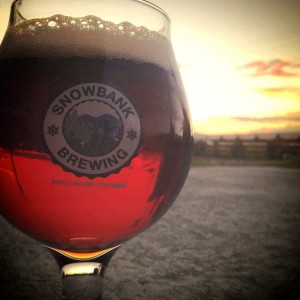 Nothing pairs with a fiery sunset like a Colorado Red.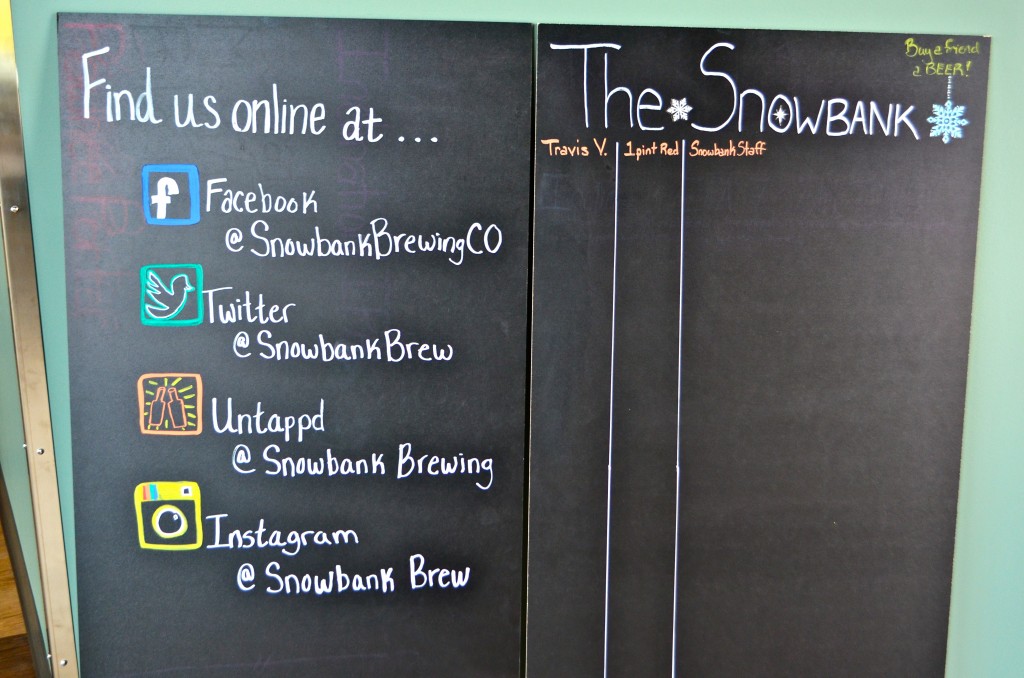 I initiated The SnowBANK – our buy a friend a beer board! I did one of these for Enegren Brewing in California and it was a hit (John from the Chive ended up buying 40 people pints through that one!), so I was dying to finally start this. Pay it forward!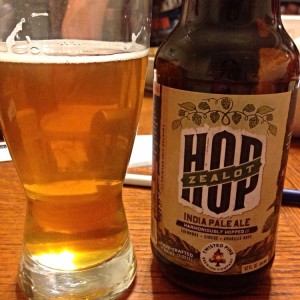 We've had tons of industry folk swing through our little brewery, and they always bring presents. Hop Zealot IPA from Justin at Twisted Pine Brewing.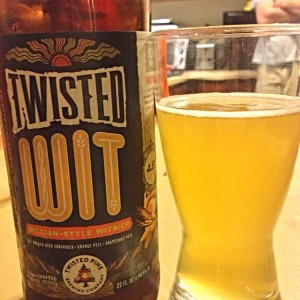 AND Twisted Wit from Twisted Pine. Ridiculously generous. After a long day at the brewery, our team of four heads over to someone's house to sample the wares and make a family style dinner.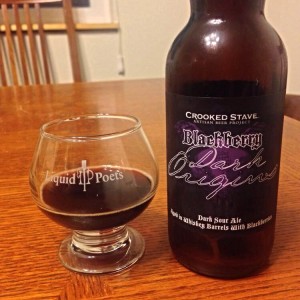 One of my blog readers-turned-friend, Aaron C., brought this Blackberry Dark Origins on one of our first days. Soooo delicious! I had dreams about this beer that very night.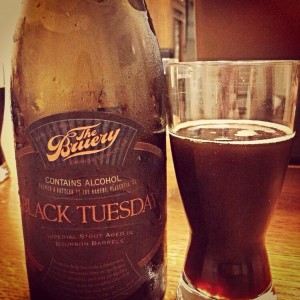 Eric H. came from California and brought this gem. Thank you so much, Eric! "Contains alcohol". That's an understatement. At 19.2%ABV, this delectable beauty packs a wallop. All four of us were in bliss. And I was very grateful to everyone in my group for being willing to share it with me. So selfless.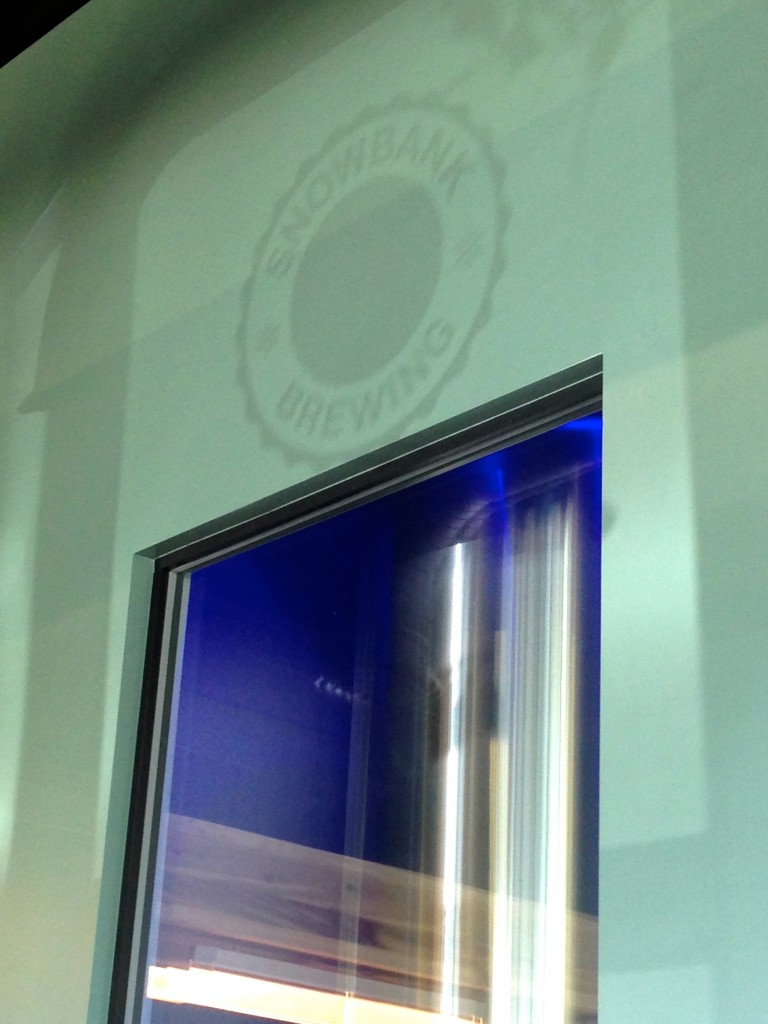 And now I need to go on a full body cleanse thanks to all of the delicious food trucks that have been stopping by.
Do you have a favorite food truck in your town?