As of yesterday, I'm officially old. My age times four equals 100. My knees ache.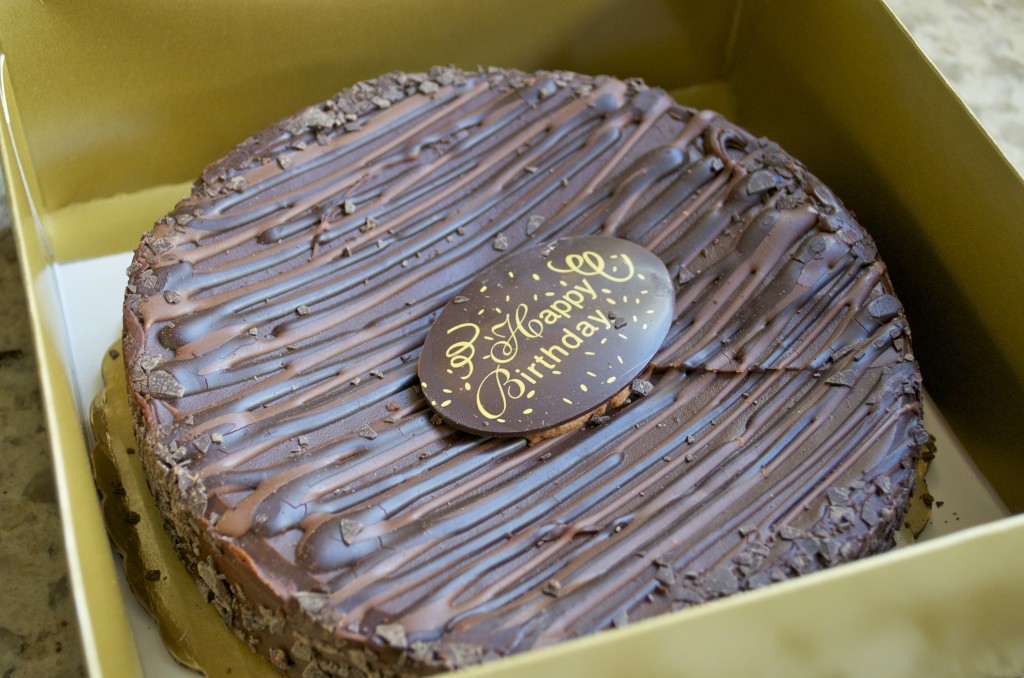 I'm officially twenty-five years old! I started off the day in the traditional way.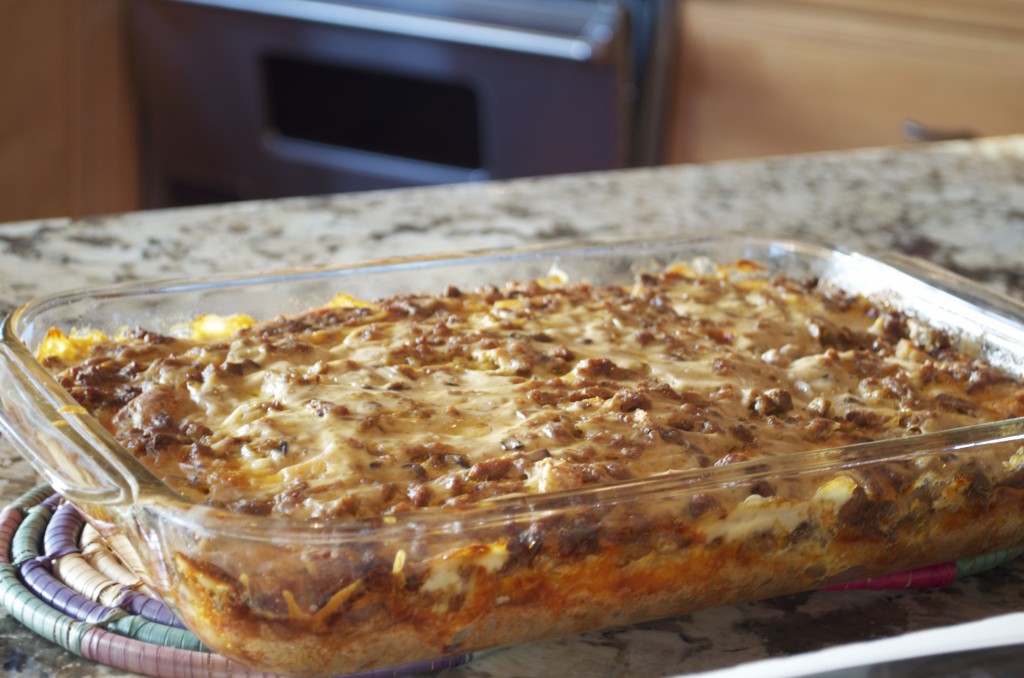 Eggs Portugal! Nothing like a deliciously fatty and savory bread pudding to start the day!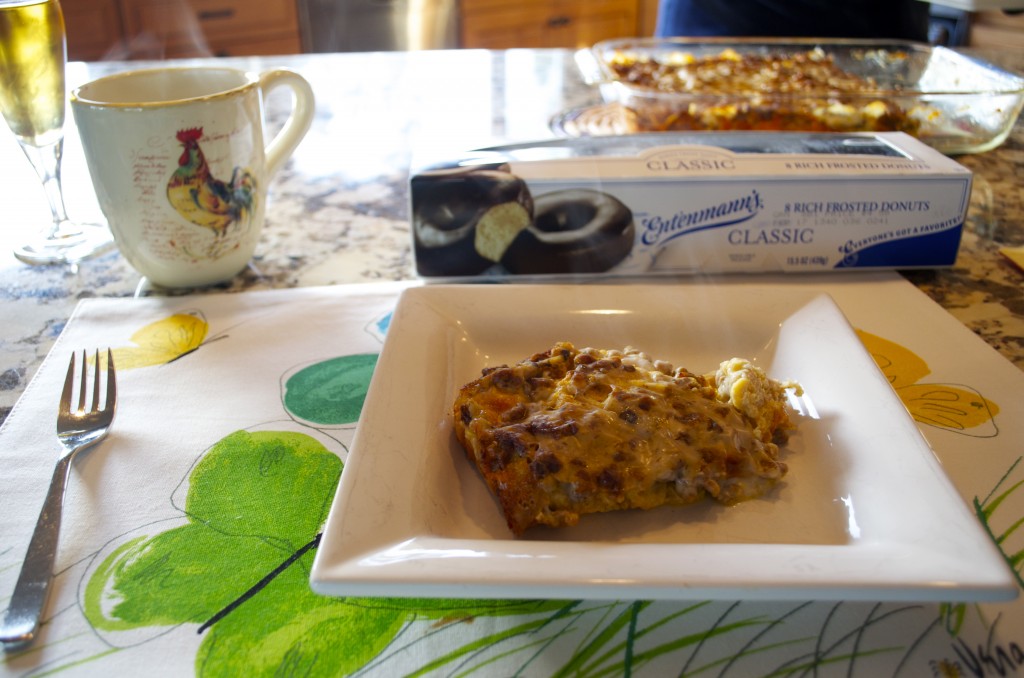 Add chocolate covered donuts to that and I'm a happy girl. A happy, aging girl.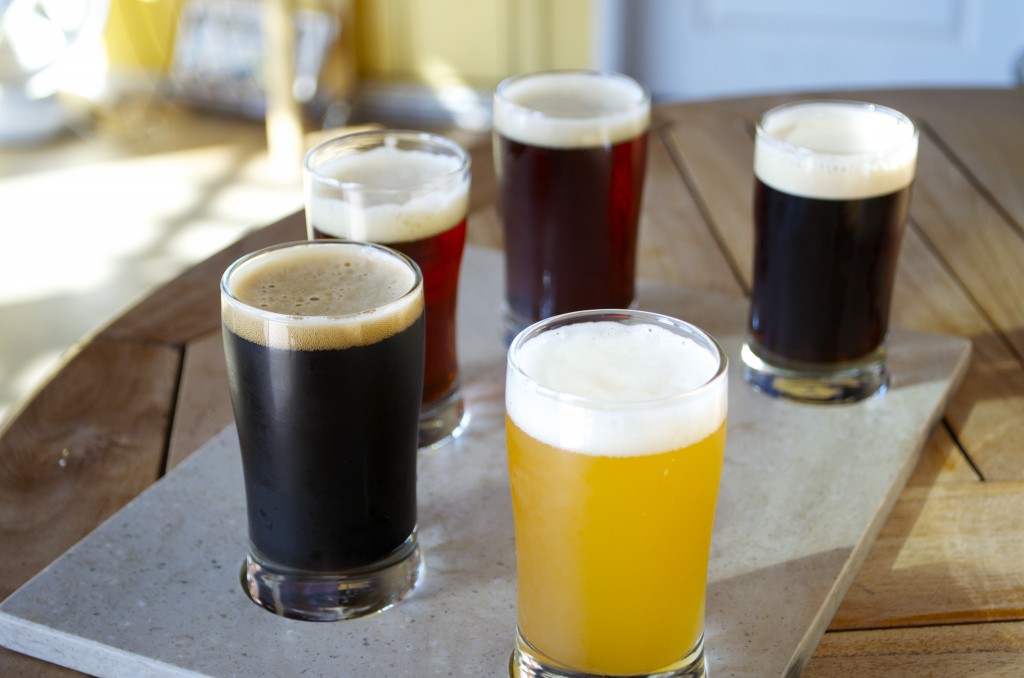 The day consisted of a trip to Santa Barbara, perusing the REI (my favorite store in the entire world) up there, driving down the coast and visiting Island Brewing Company for a delicious taster flight. My birthdays seem to center around food and beer. I'm okay with this.
After my day on the road, I headed to my homebrew club meeting at Enegren Brewing, had a few tasters of the amazing homebrews that were present (the coconut porter was ah-may-zing!)…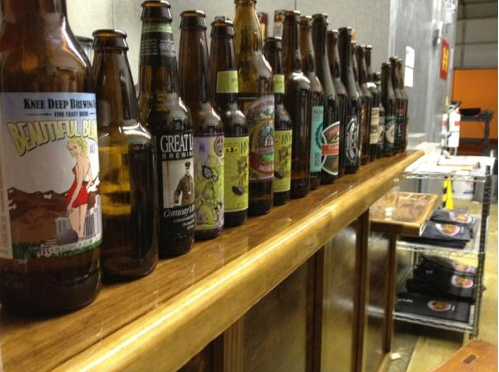 …then this dashing young man took me out to dinner at Old Place Cornell and spoiled me rotten. I took the night off from the camera and fully immersed myself in the joy of devouring part of an entire chicken covered with balsamic glaze and a baked potato that was overloaded with bacon and homemade sour cream. A portion of a skillet cookie may also have been consumed, as well as an Anchor Porter and some complimentary Pinot Gris… It was the perfect birthday dinner – so very spoiled!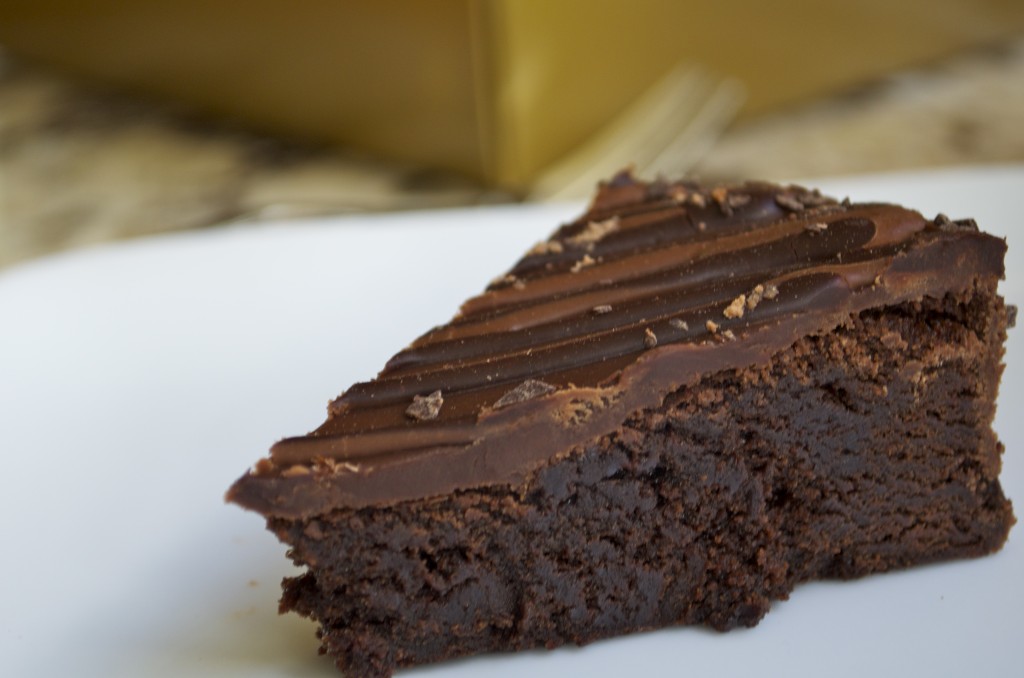 I also got to bite into this ridiculously rich triple brownie cake that was delivered via Mama Enegren – thank you so much, Kathy! Heaven on a plate, seriously. I ate until I hurt – as it should be on a birthday!
Thanks for all the birthday wishes! Now it's time to have a quarter-life crisis: I'm thinking a motorcycle, skydiving and a tattoo, maybe? Any suggestions?
Suggestions will be accepted via comments on the blog, Facebook and Twitter! Do your worst!