Last night was our monthly meeting of Ladies at Ladyface: The Fermentables and Comestibles Education and Tippling Society. On the agenda – beer and chocolate pairings!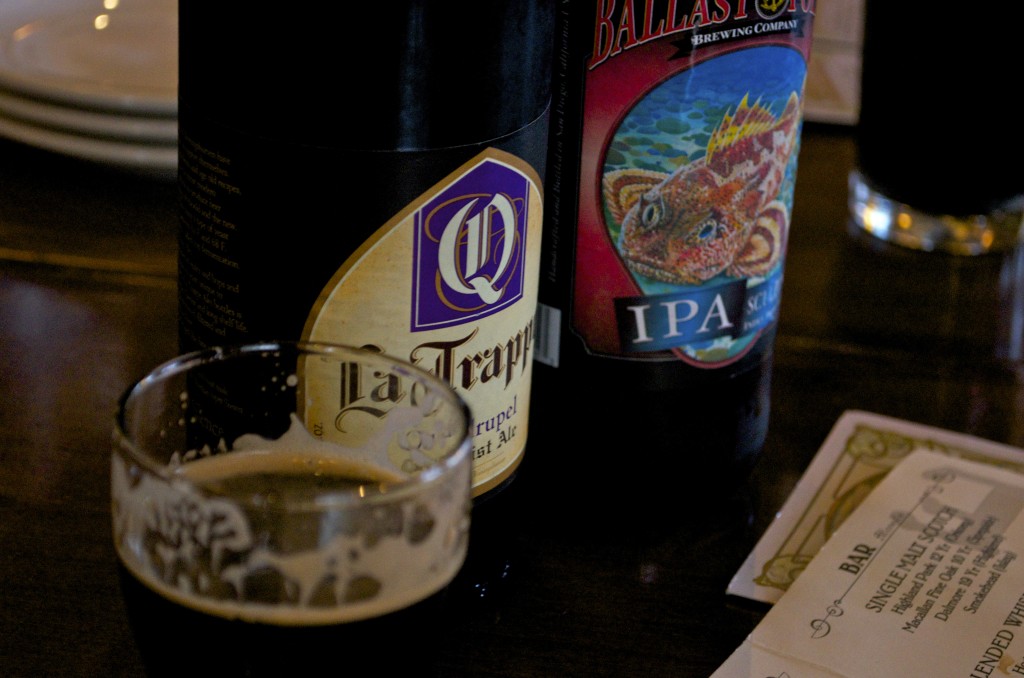 I absolutely love spicy chocolate. I also love IPAs. I also love how IPAs make spicy chocolate seem even spicier!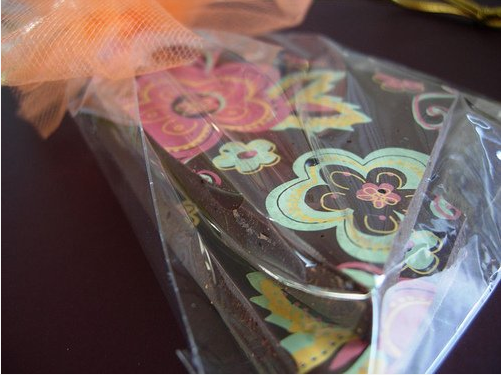 (Photo credit to Stacey P.) We brought along some fiery chocolate from my favorite little chocolate shop in Ventura, Trufflehounds, to pair with Ballast Point Sculpin IPA (an AMAZING IPA, by the way!). The bitterness of the hops amplify the spice of the chocolate by tenfold, so if you like spice, you'll love this combo! For those attendees who don't enjoy the pain of spice as much as I do, I brought La Trappe Quadrupel. The creamy maltiness of this beer still allows you to relish the spice in the chocolate, but also acts as a mellowing agent after the first sip. The majority of the ladies seemed to prefer the quad pairing over the IPA.

I began the night with Ladyface's Blind Ambition, which I haven't ordered in over a year but was feeling nostalgic for.  This was a flashback to the first time I tried it – a nice floral aroma, hints of malty sweetness and a clean, crisp ending. I also got a taster of the cask of the week, Beer Pancakes – Russian Lullaby Imperial Stout with maple syrup and vanilla beans. The vanilla aroma really emanates from the beer, even in a taster glass, while the maple hides right beneath it, finishing the beer with an extra layer of smooth, sugary goodness. This beer is like a delicious, boozy chocolate milkshake. Love!
We had a full house of ladies, with other pairings like C7 (homemade cashew brittle with cumin, cinnamon, chocolate and three other "C"s) with a homebrewed pale ale, homemade spicy peanut brittle drizzled with 67% dark chocolate paired with Ladyface IPA, dark chocolate sprinkled with lavender salt paired with Ladyface's smoky Midnight Special scotch ale on nitro, and a handful of others. I was too busy enjoying myself to get more pictures, so here are a few random ones from my weekend.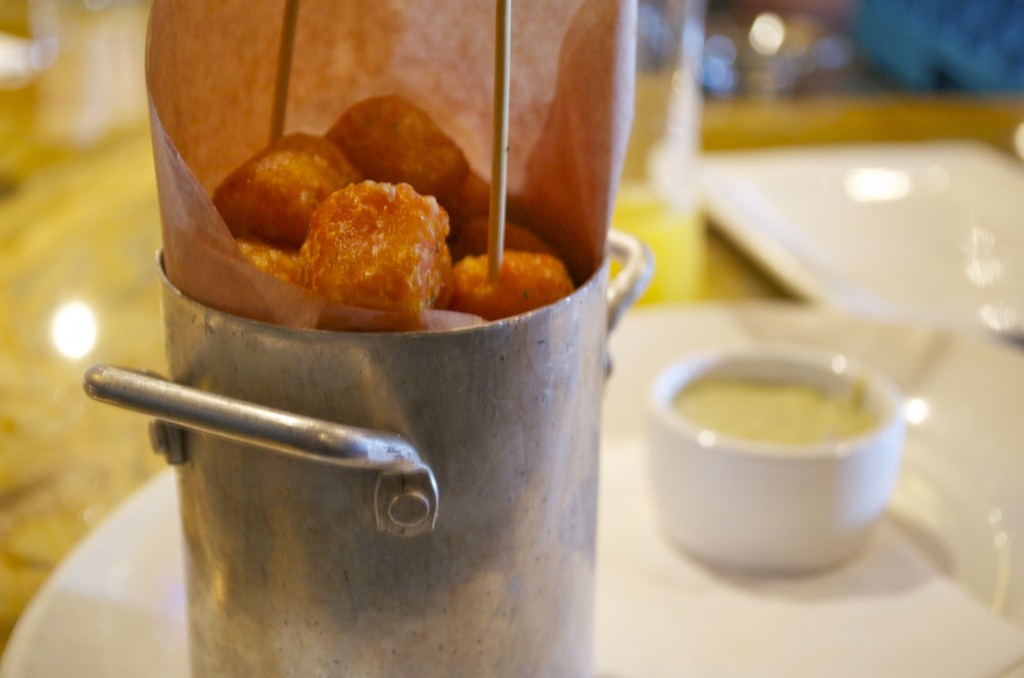 Sweet potato tater tots at Lazy Dog Cafe.

Spicy buffalo sauce chicken nuggets, also from Lazy Dog Cafe.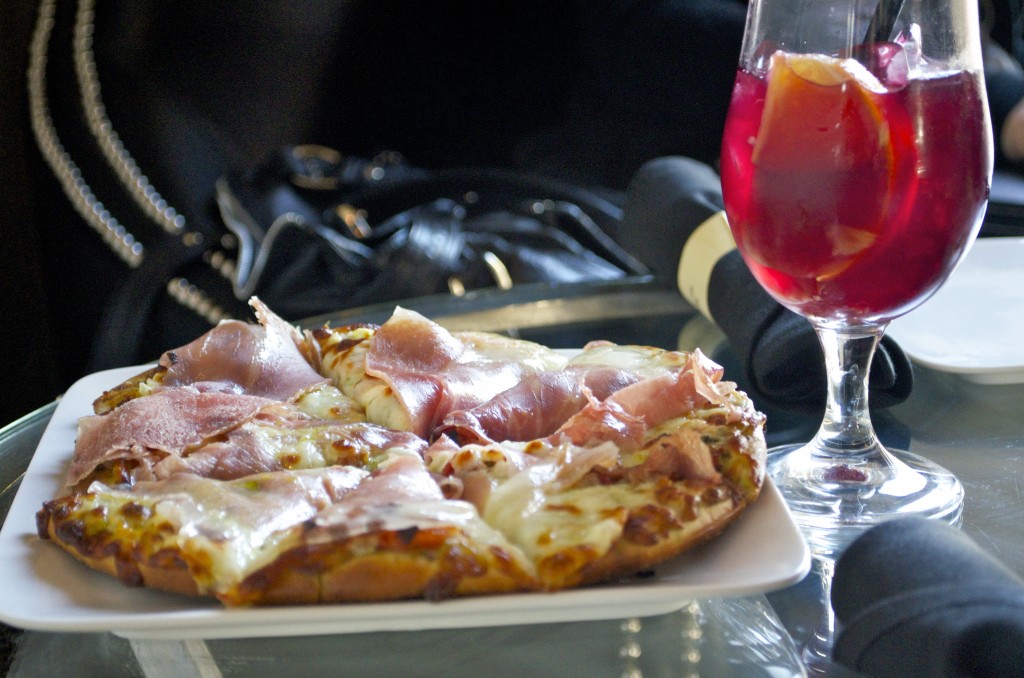 Grilled pizzeti with goat cheese, prosciutto, fresh basil and garlic with a red wine sangria from Roman Holiday.


Random sighting in my town. CHIVE ON!
Tonight, I head back to Ladyface for yet ANOTHER off flavor tasting. Wish me and my poor taste buds luck.