I had the most wonderful mini-vacation yesterday and today! I went out to Santa Clarita to visit the only place that I ever go to taste wine: Roman Holiday.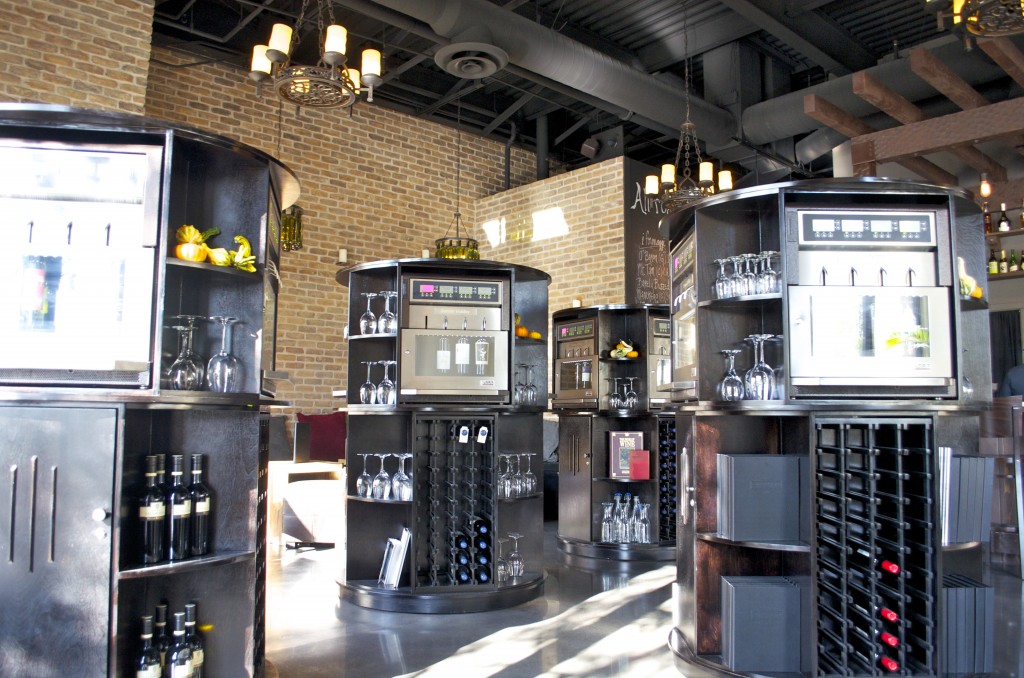 None of our regulars were there. We picked a new table with some ridiculously comfy chairs and settled in for a few hours.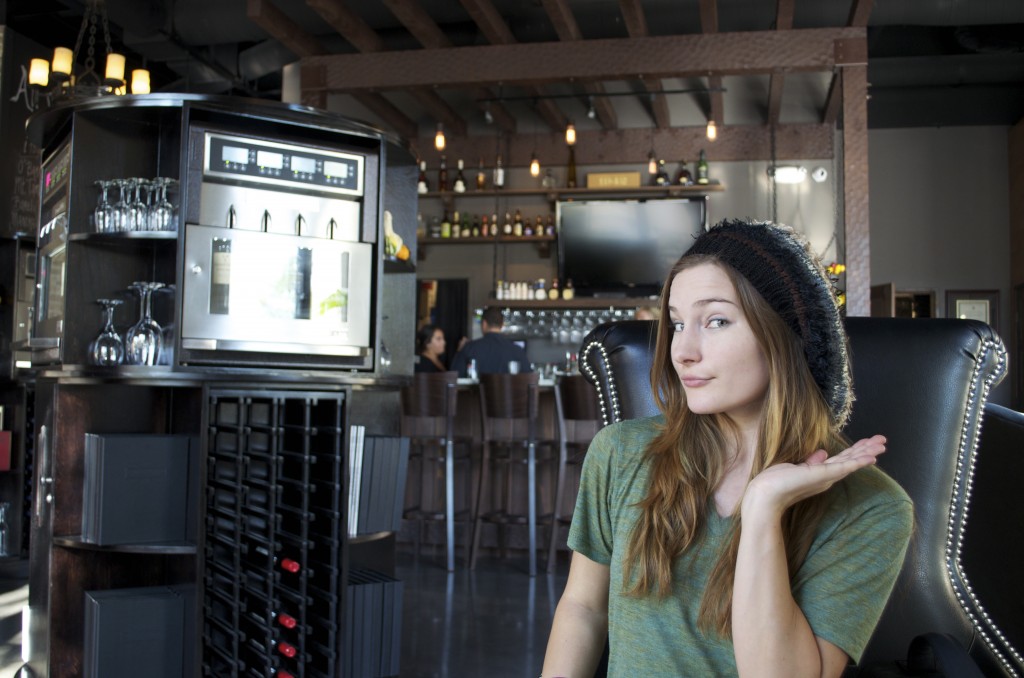 I got a new hat! And made an unfortunate duckface. For that, I blame the wine and sincerely apologize.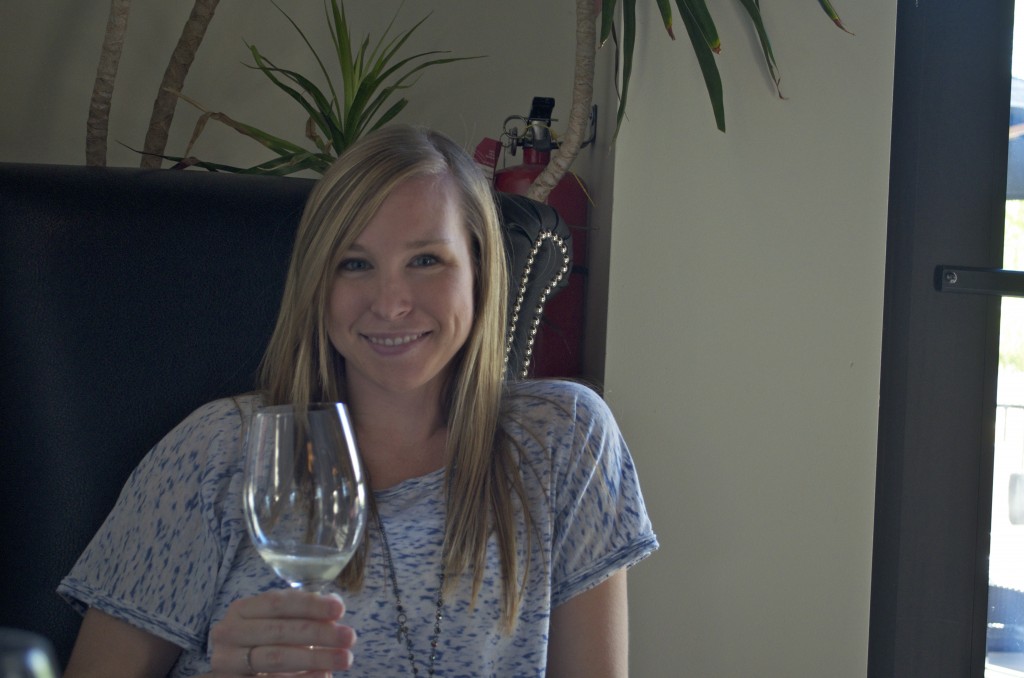 Allie looked gorgeous and un-duckface-y as usual.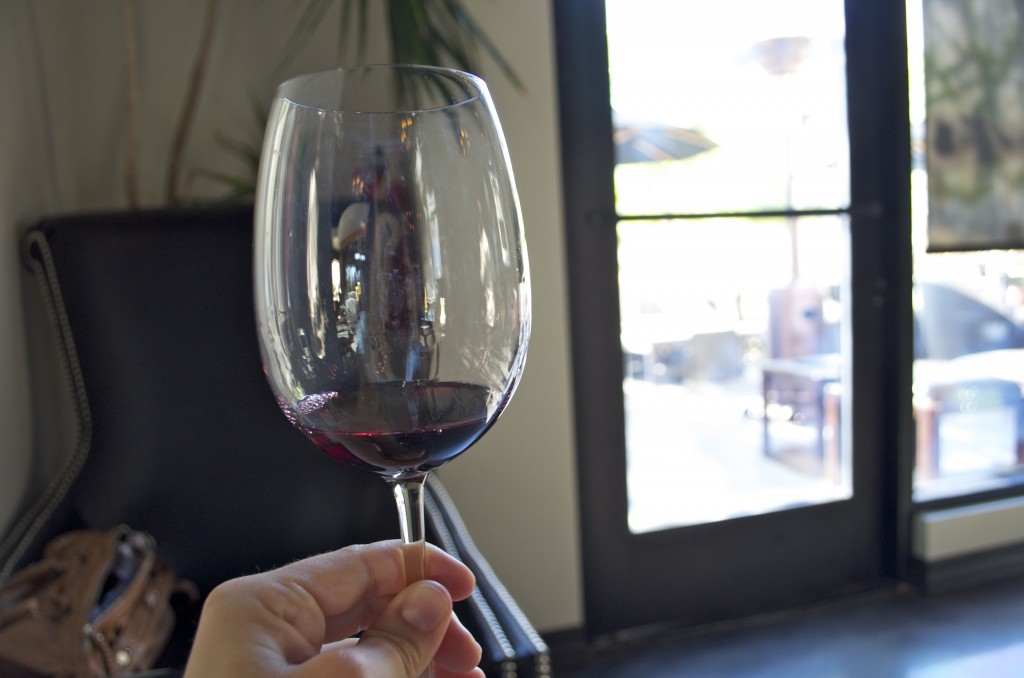 Small tastes of red wine were consumed by myself. A glass and a half of prosecco was also consumed.
Besides these few pictures, my camera stayed tucked securely in his bag and my computer remained unopened. The only contact I had with the outside world was through my Twitter addiction, where I posted some pointless photos. It was wonderful to get a break and spend some quality time with my cousin, shoving our faces with Indian food, baking quiche, tasting wine and watching ridiculous shows from our middle school years.
In other news, I have a wonderful recipe to share with you!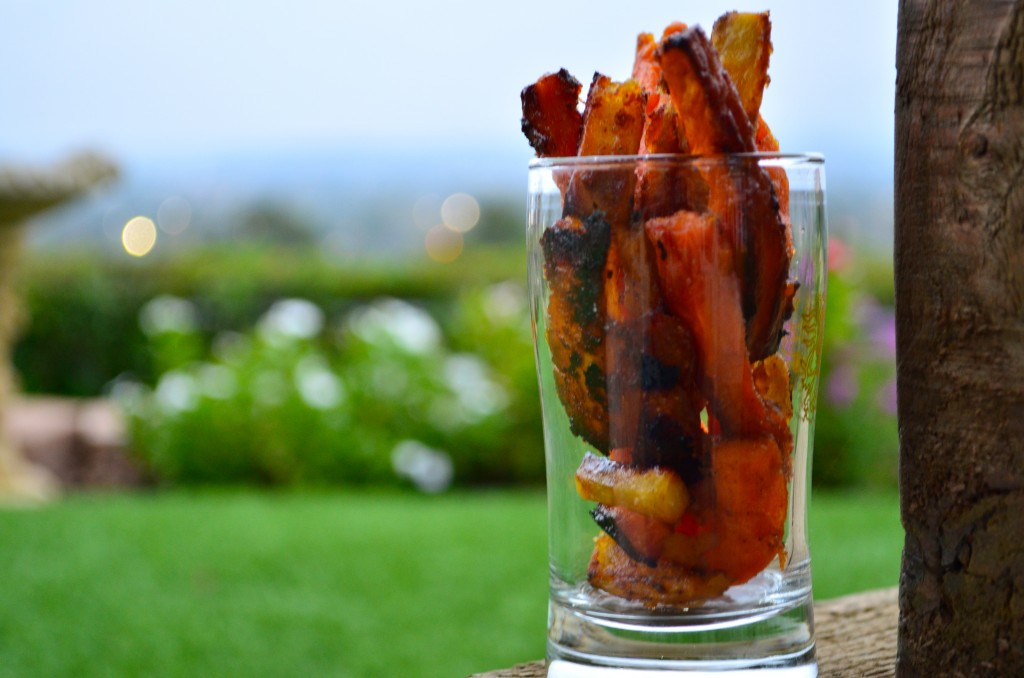 Maple-Sugared Grilled Sweet Potato Fries
Print recipe
| | |
| --- | --- |
| Serves | 4-6 |
| Prep time | 10 minutes |
| Cook time | 35 minutes |
| Total time | 45 minutes |
| Meal type | Appetizer, Side Dish |
Welcome the chilly days of autumn with a new twist on sweet potato fries. These Maple-Sugared Grilled Sweet Potato Fries are perfect for warming up and adding a sweet finale to those cold evenings.
Ingredients
2 large sweet potatoes
1/4 cup canola oil
3 teaspoons cinnamon
1/4 cup brown sugar
3 tablespoons pure maple syrup
2 teaspoons salt
Directions
Step 1
Wash and peel the sweet potatoes, then slice into small wedges.
Step 2
In a large bowl, mix the canola oil and cinnamon, add the potato wedges and stir to coat evenly.
Step 3
Spread the potato wedges on a large grill pan that has been wrapped in foil.
Step 4
Grill the potatoes wedges over medium heat for about 15 minutes,
flipping every 3-4 minutes.
Step 5
After 15 minutes, sprinkle the brown sugar and drizzle the maple syrup over the potatoes and stir to coat.
Step 6
Grill for 5-15 minutes more, stirring often so the fries don't burn.
Step 7
Remove the fries from the grill and sprinkle the 2 tsp salt over the
top.
Step 8
Devour!
Tomorrey is International Stout Day! How are you celebrating?