My pops came into town for a business trip and was staying in Burbank, so I hopped into my new car and cruised down to pick him up for dinner.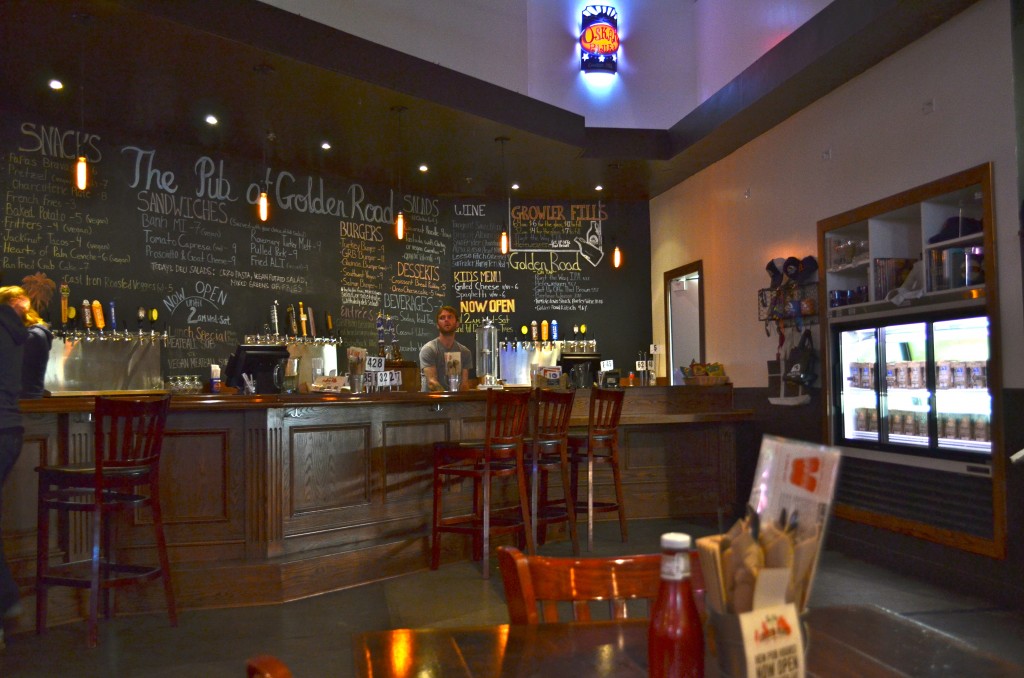 Golden Road was only ten minutes away and we arrived right before the dinner rush.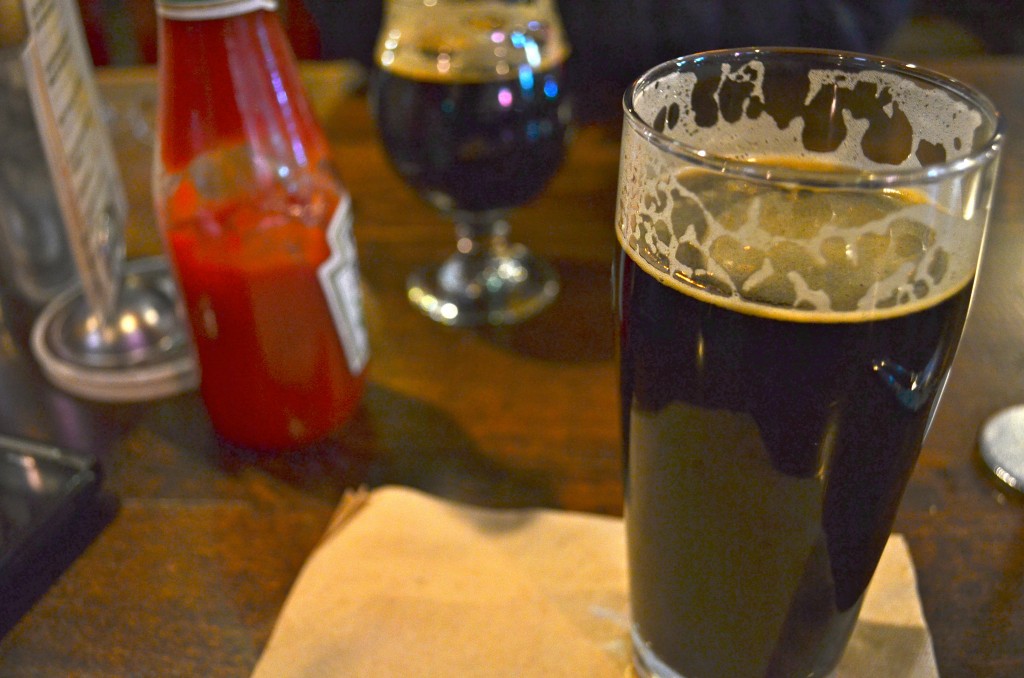 Figueroa Mountain's Stagecoach Stout for me…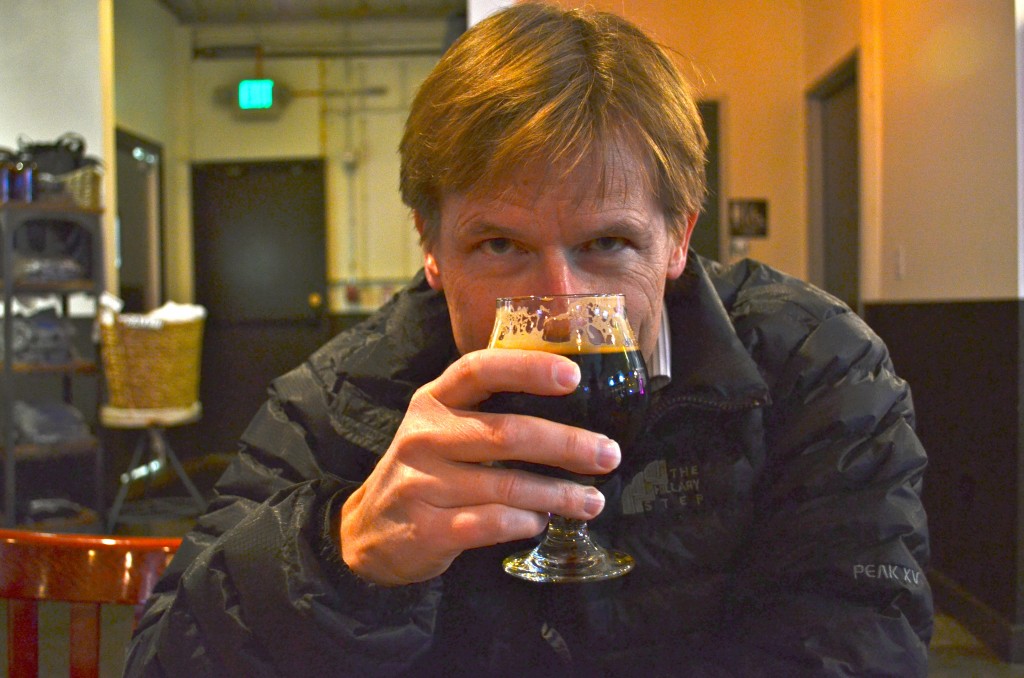 Great Divide Yeti Imperial Stout for my pops!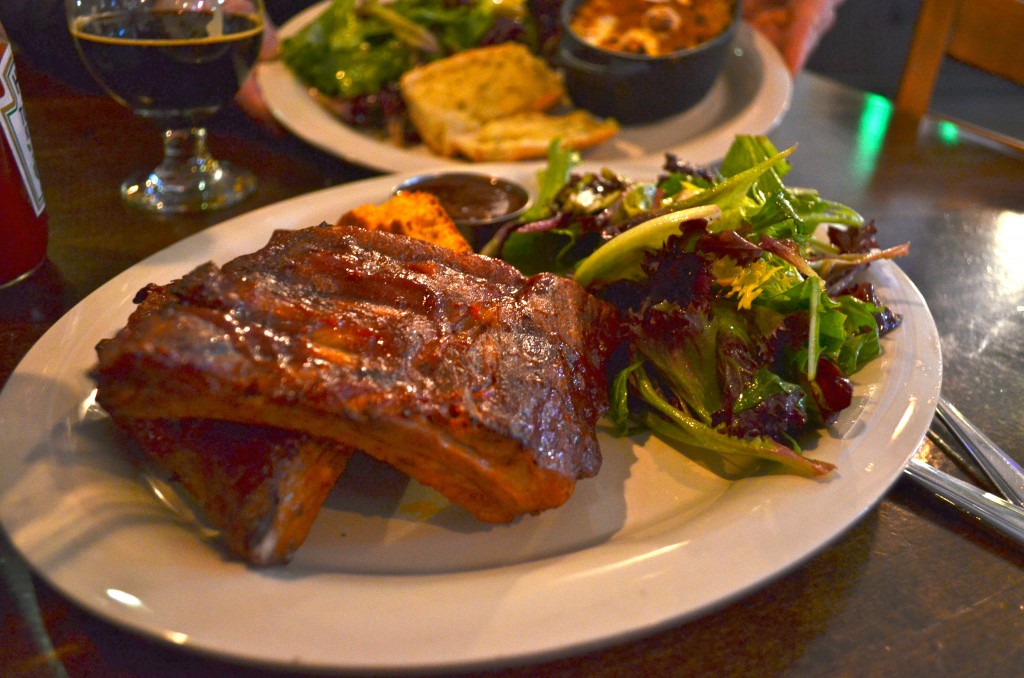 We split two dishes – slow cooked ribs with housemade balsamic, hefeweizen barbecue sauce and cornbread…

and cast iron lasagna full of tender noodles, ground chuck and piping hot cheeses alongside fresh garlic bread. Thick, warming stouts ended up being the perfect pairing for these rich dishes – espresso, chocolate and high alcohol (at least for the Yeti) enhanced the richness of both the ribs and the deep dish of cheesy goodness.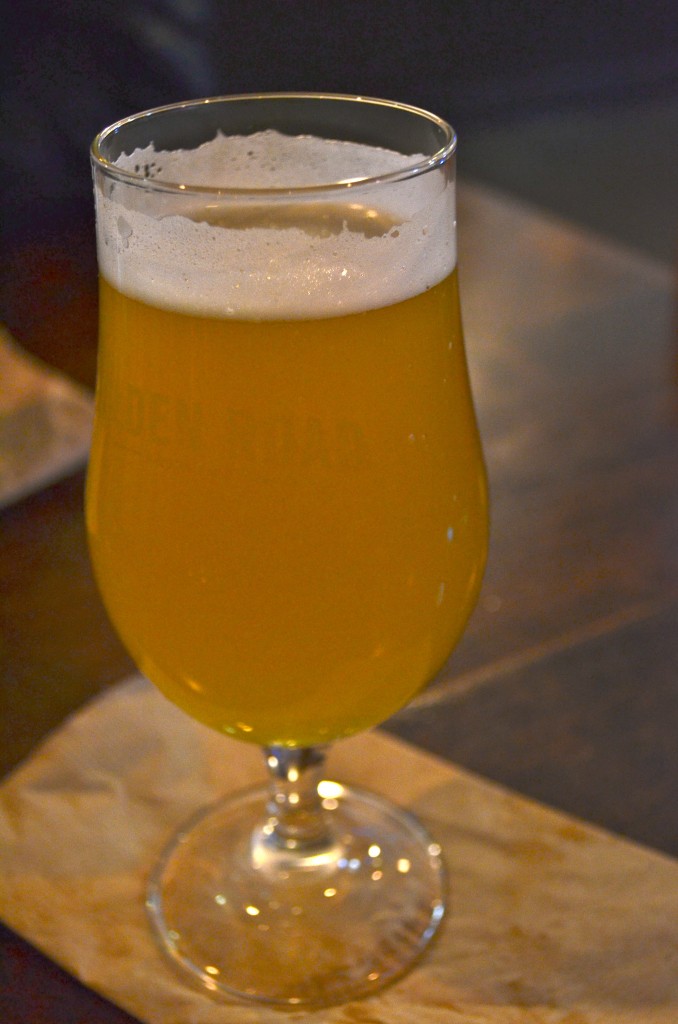 I topped off the meal with Golden Road's Berliner Weisse with Woodruff syrup – dessert! Since I was designated driver of the night, I really appreciated the option of a 2.8%ABV brew. I was hoping to show my pops inside Chloe's, the new semi-private beer industry space connected to the pub, but was told that they were having a private event.
"A private event… I recognize almost everyone going into Chloe's right now… The L.A. Beer Blogger event was tonight!" – My thought process. Since I'd signed up to attend and completely forgotten that the blogger gathering was that evening, it worked out extremely well for me to be able to give my dad a glimpse of the cute little pub-like area.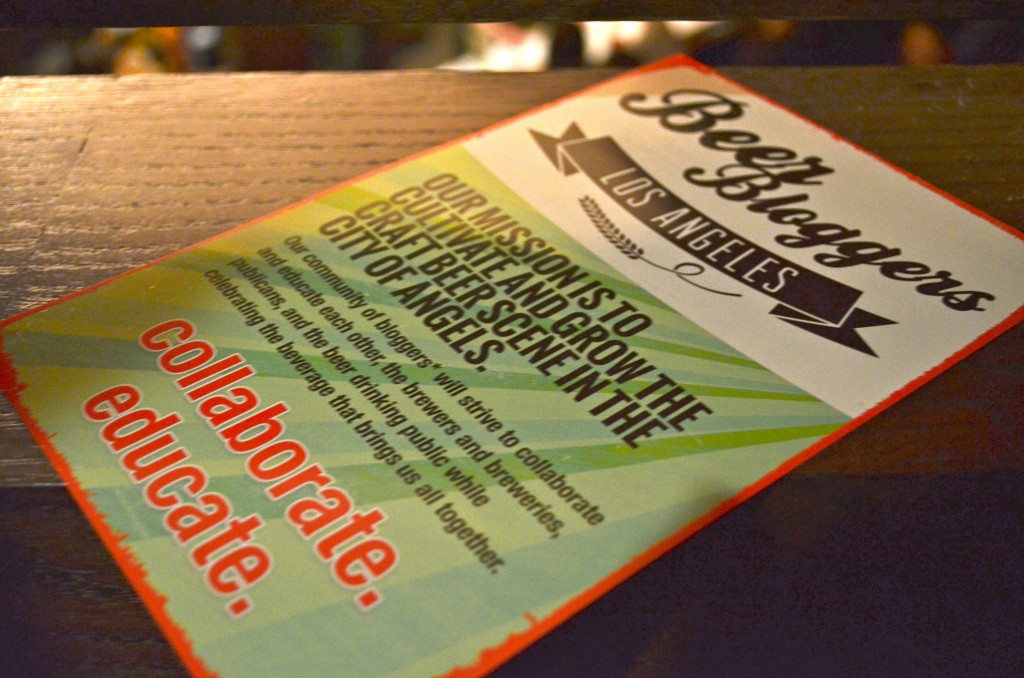 Kip Barnes of Bierkast was the originator of the event which was kindly hosted by the PR peeps of Golden Road, Cambria and Frances.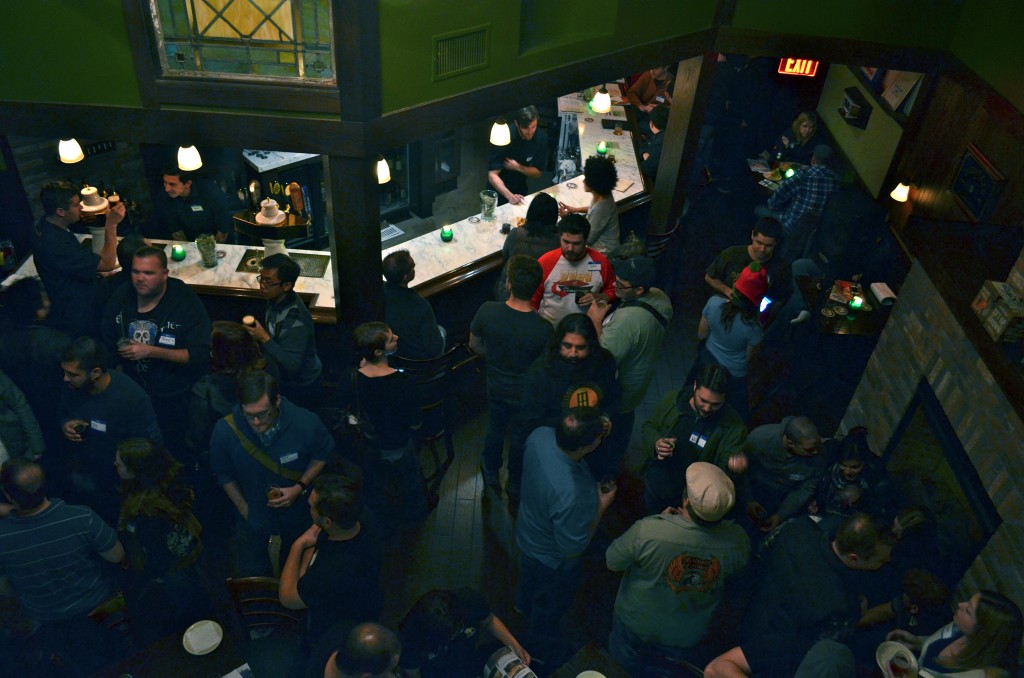 It was almost as jam packed as the invitational grand opening night! Drew Beechum and John Palmer made guest appearances to give talks on writing about beer and homebrewing. After checking the place out we said a quick hello to blogger and beer friends before making our way down the street to Glendale Tap for a rousing game of billiards and more craft brews.
Tomorrey is Enegren Brewing's Superbowl Saturday event with local deliciousness Custom Melt! Come down for some amazing grub and brews between 12pm-6pm!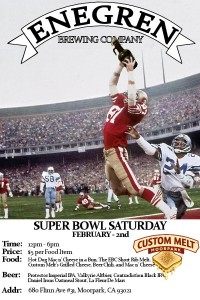 SHORT RIB MELLLLLLLLT!!!!!