I had an amazing five days in California seeing wonderful friends! I must say, I miss the 80 degree weather while sitting on the patio at Ladyface and the gorgeous sunsets from the beachfront hotel room in Oxnard, but it is so nice to be home in Colorado. I really do feel like I'm where I'm supposed to be. Now for a picture-heavy recap of the trip, plus the winners of the Craft Beer for the Homebrewer book giveaway!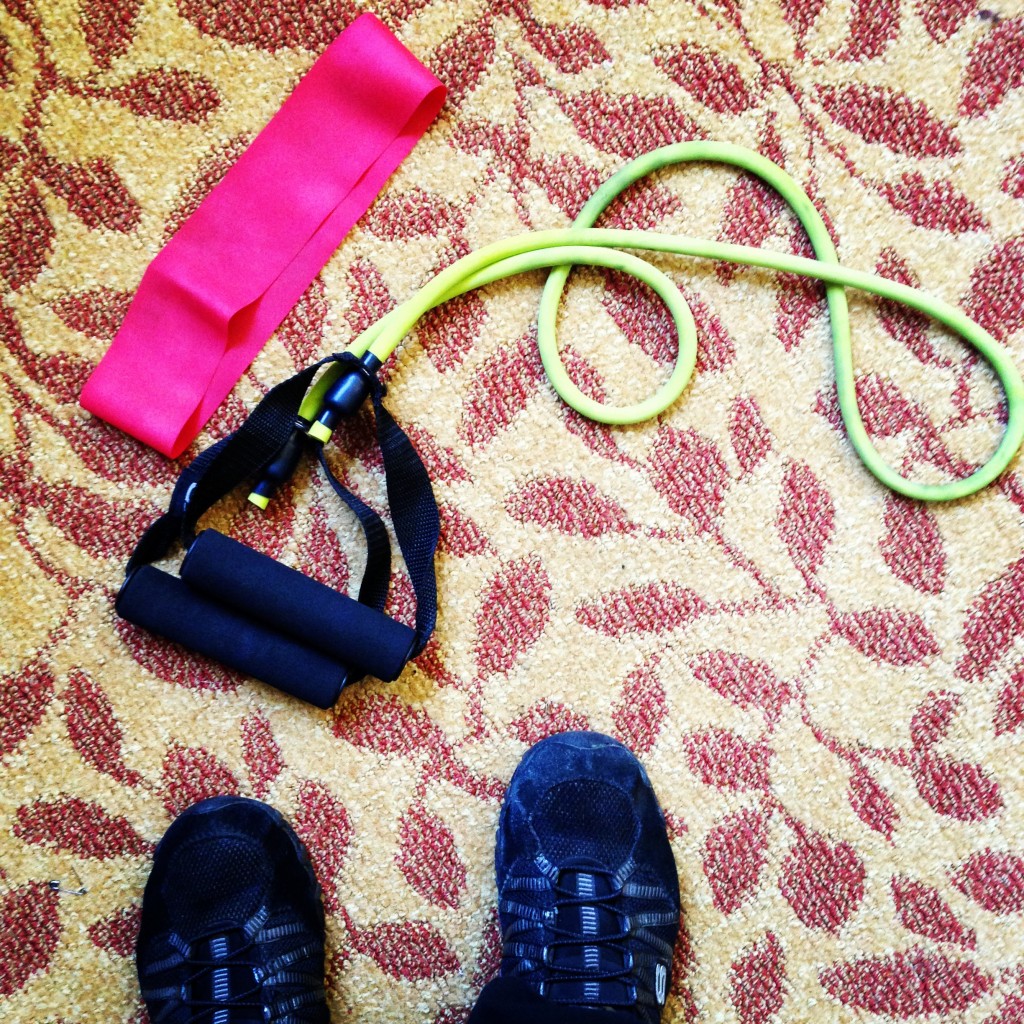 Remember how I said that me as a 27 year old wouldn't be skipping workouts? I may have lied to both you and myself and taken the rest of the trip off. Oops.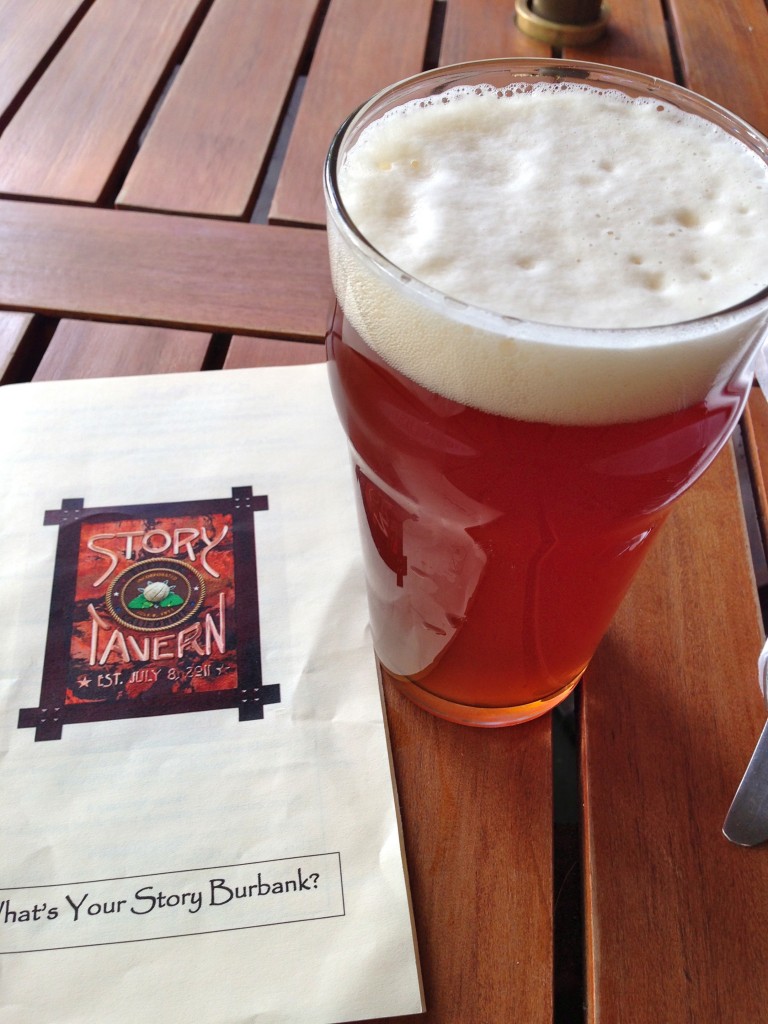 Story Tavern in Downtown Burbank on a beautiful patio with even better temperatures and amazing beer. It was a rough start to the trip.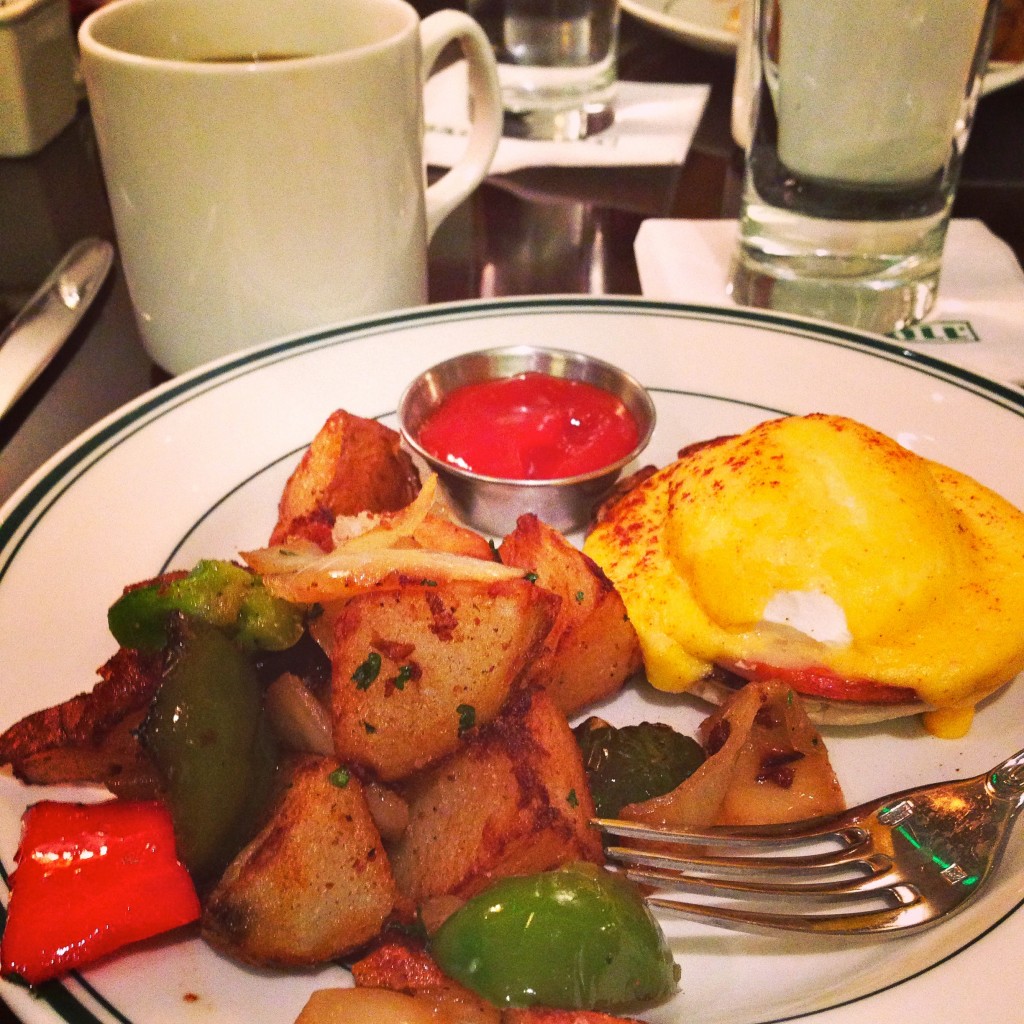 Birthday breakfast at the hotel! A half serving of Eggs Benedict and copious amounts of horrible hotel coffee.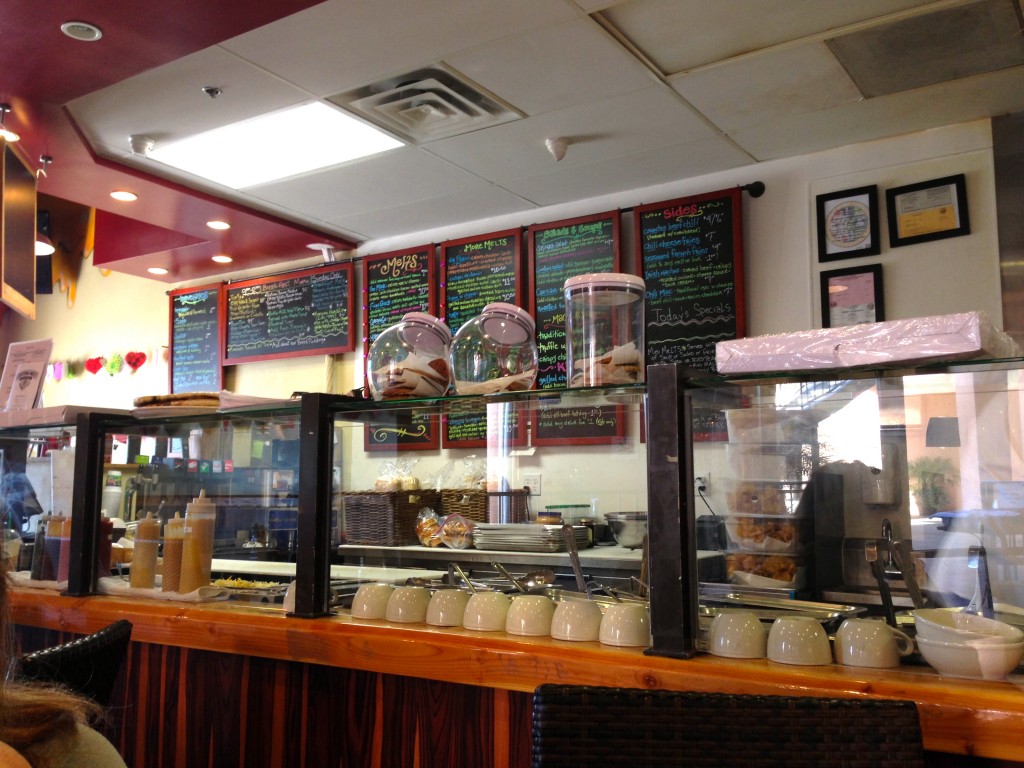 CUSTOM MELT to see my favorites Thomas and Phil! I was headed to the beach so I got some sammiches to go and sat around catching up with these two wonderful men.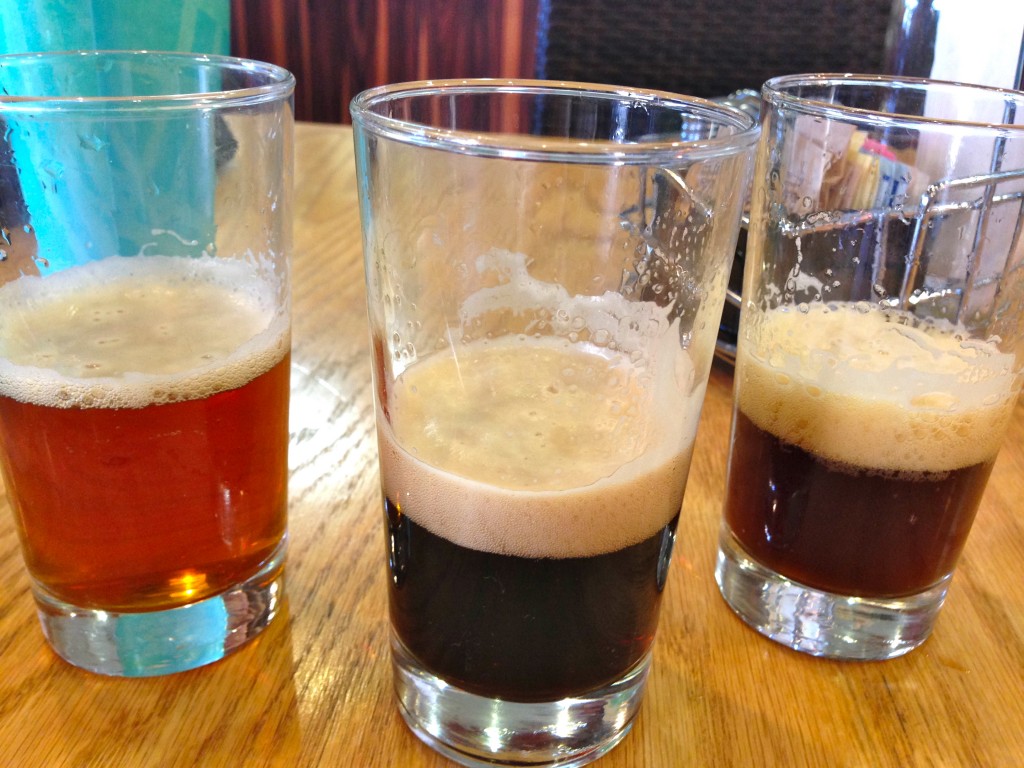 I may have also tasted some of Enegren's beer that I can't get way out here in Colorado. Sniff.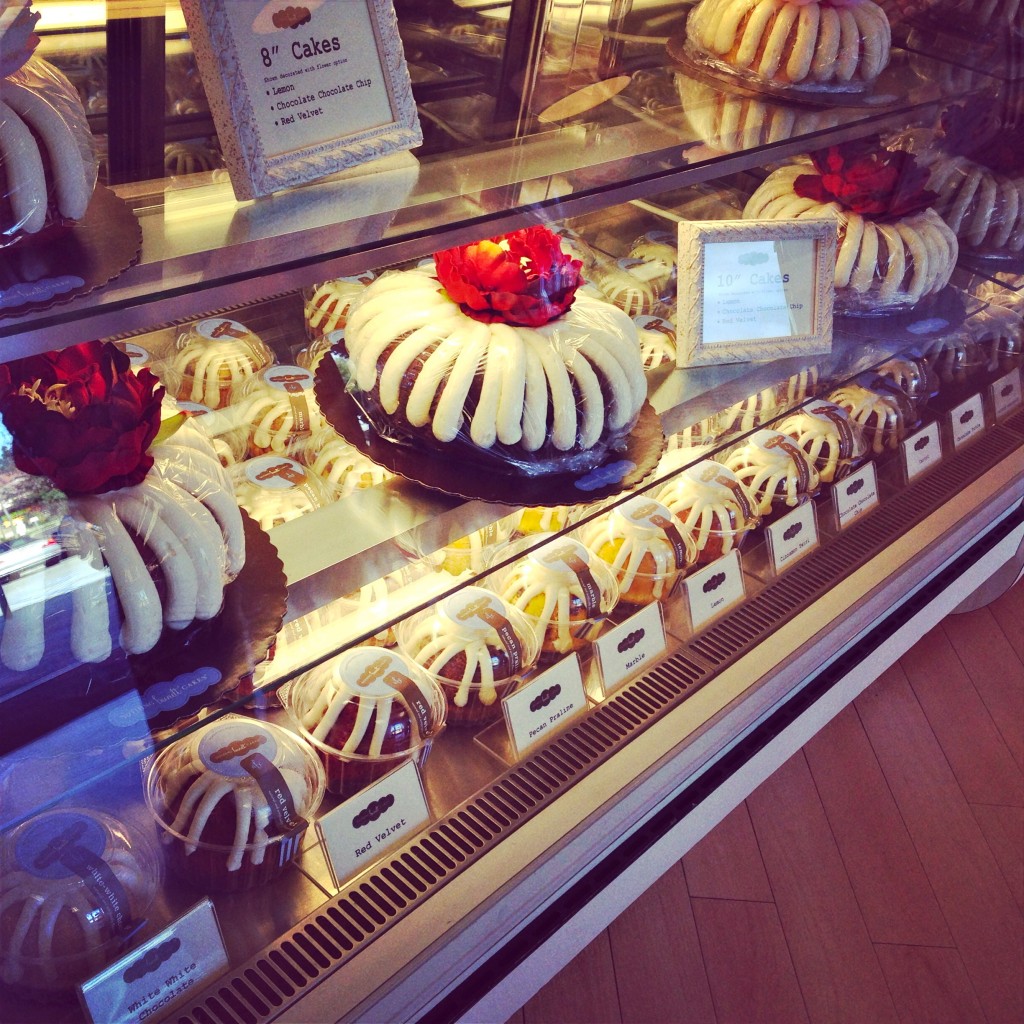 Nothing Bundt Cake! I picked up a red velvet bundlet as my birthday cake and did a happy dance out the door.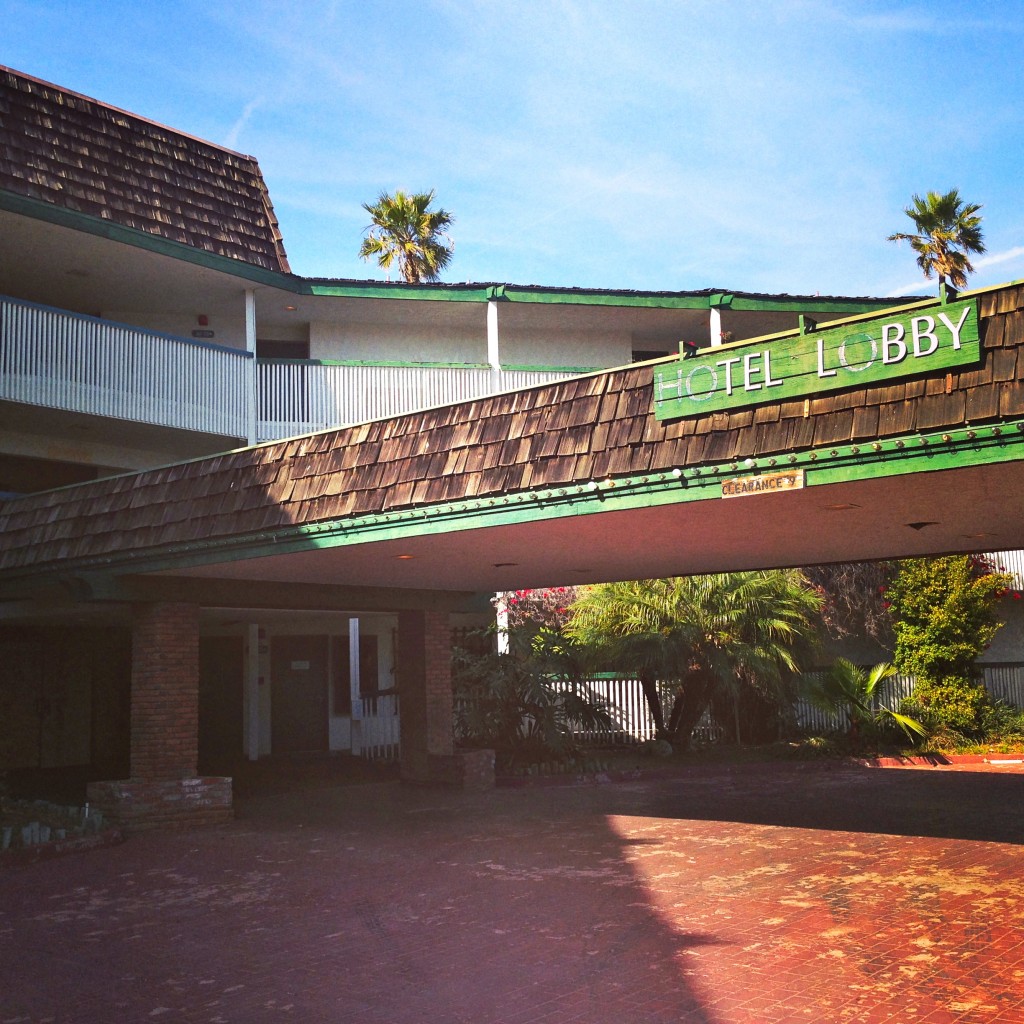 No, we didn't actually stay here, seeing that it's abandoned and decrepit, but I had to swing by and say hello to one of my favorite formally-local hotels.

Once I got to the actual hotel, I scarfed down my Custom Melt sammich of choice – the Crispy Chicken: Thomas style. Fried chicken smothered in buffalo sauce and topped with carrots and celery in a creamy heaven sauce. My arteries were aching and it was so worth it.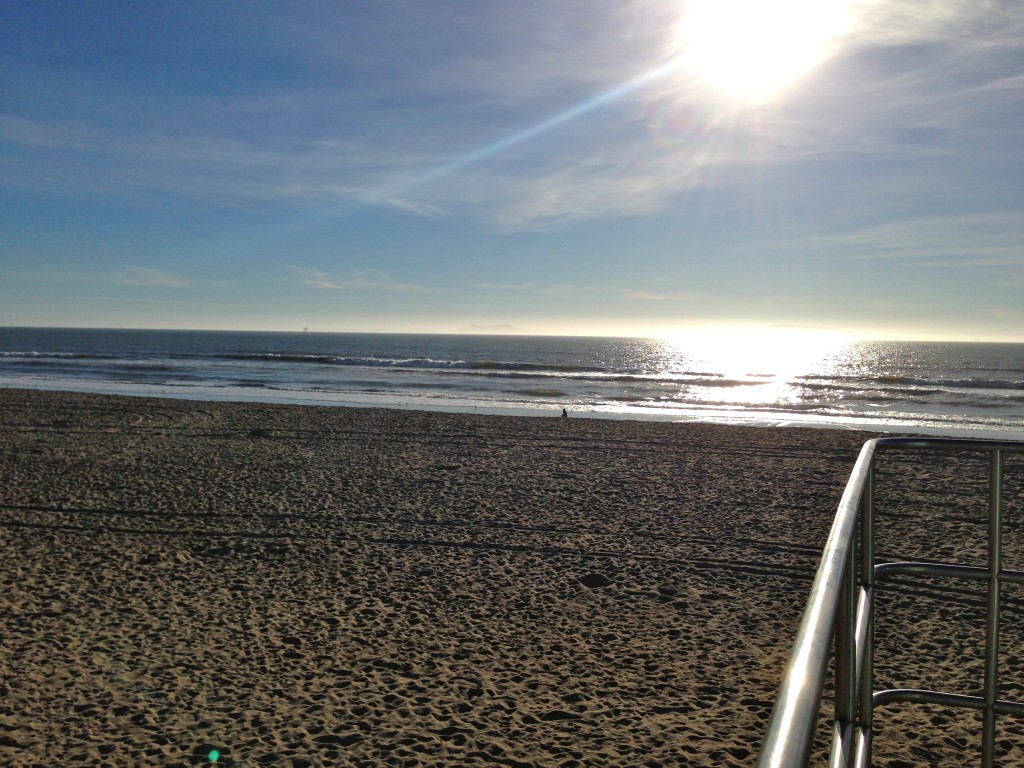 A slow stroll on the beach followed by a relaxing sun-bath on the lifeguard stand.

Just because I'm artistic and stuff.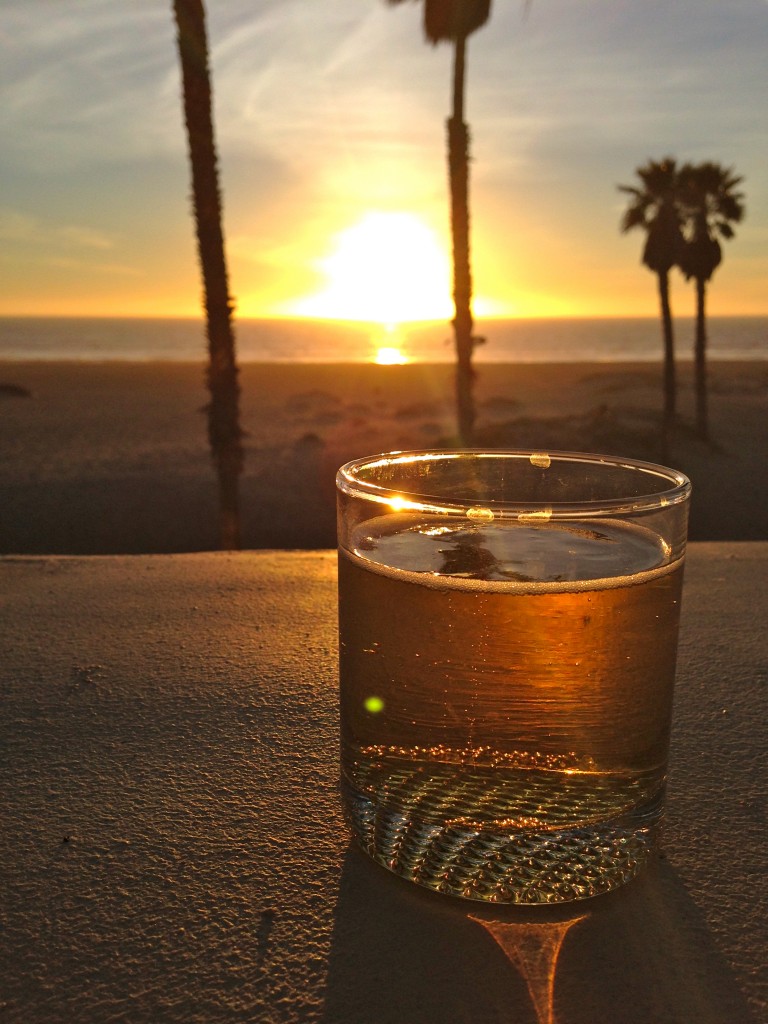 I hit the hotel hot tub to warm up and then sat out on the back deck to enjoy the sunset.

Blissed out.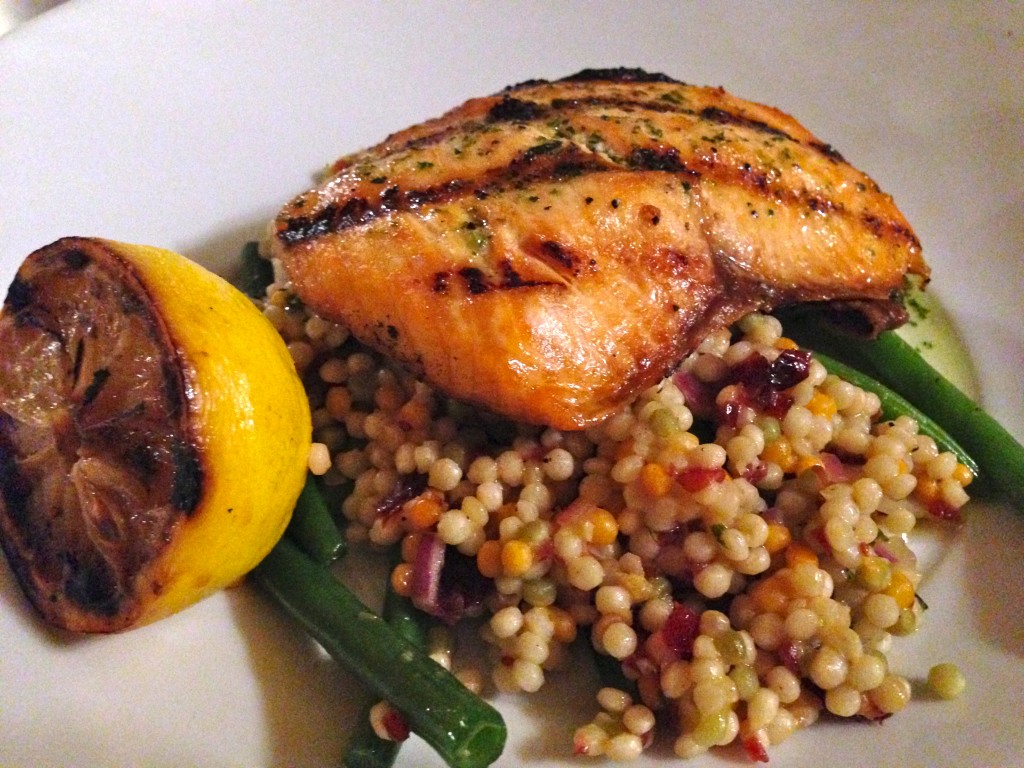 Overpriced hotel salmon and cous cous for birthday dinner.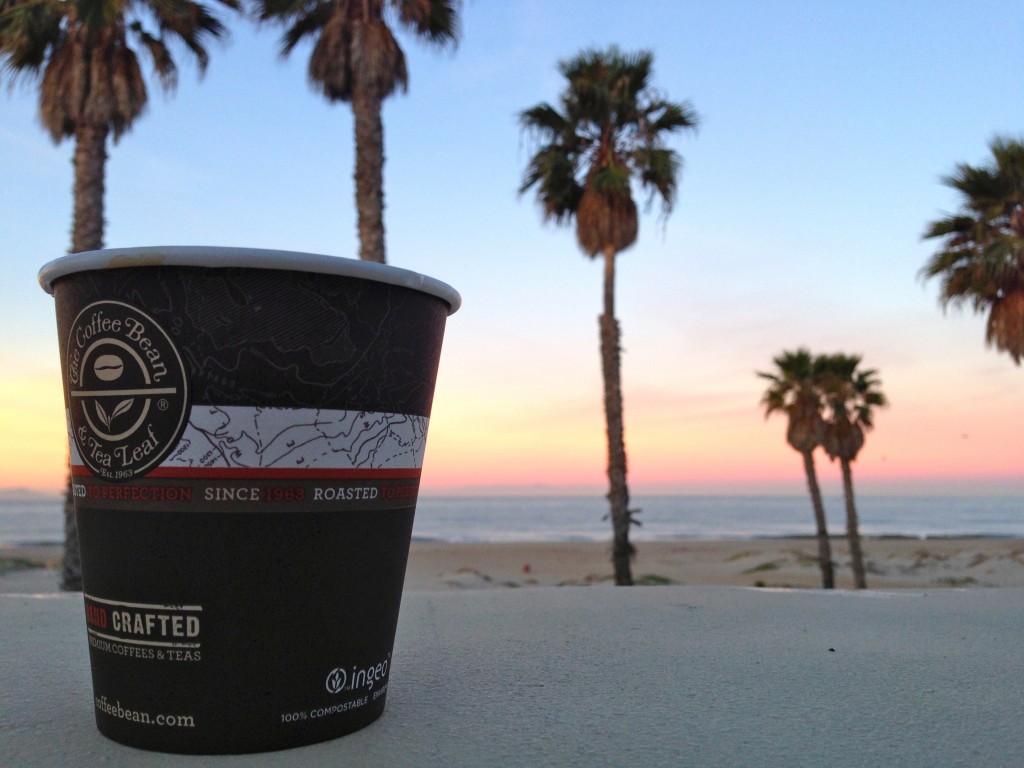 Sunrise the next morning.

Overwhelming beauty.

Okey, I am definitely missing this right now.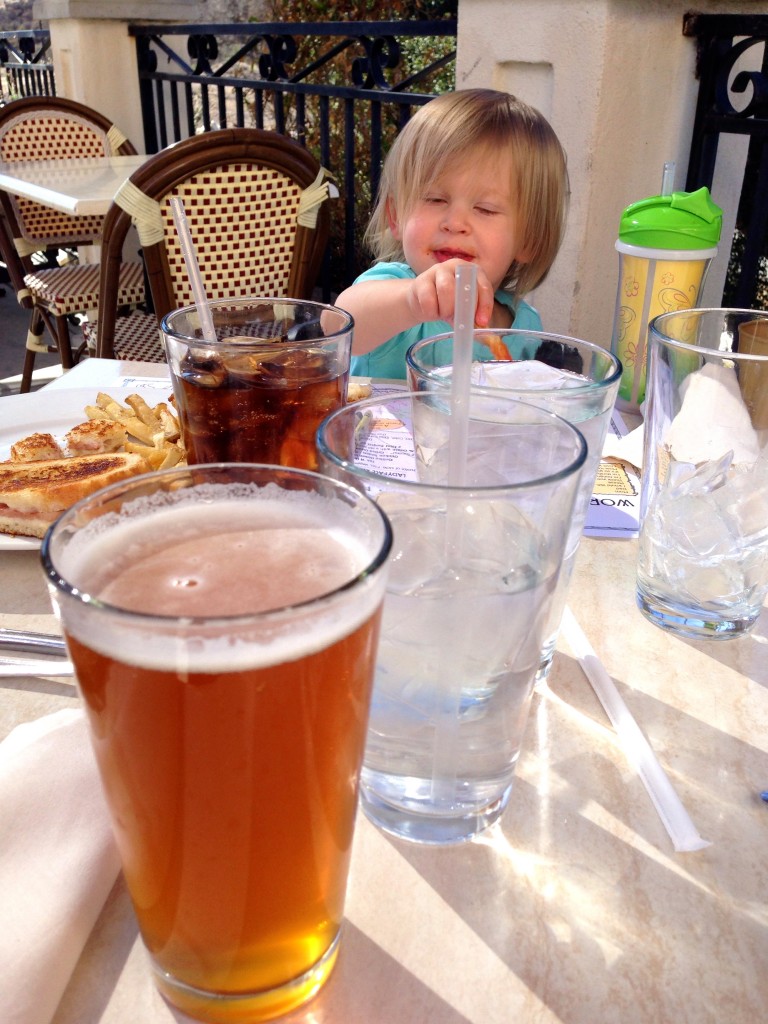 Lunch with my other favorites at Ladyface Alehouse in Agoura. The weather was to die for.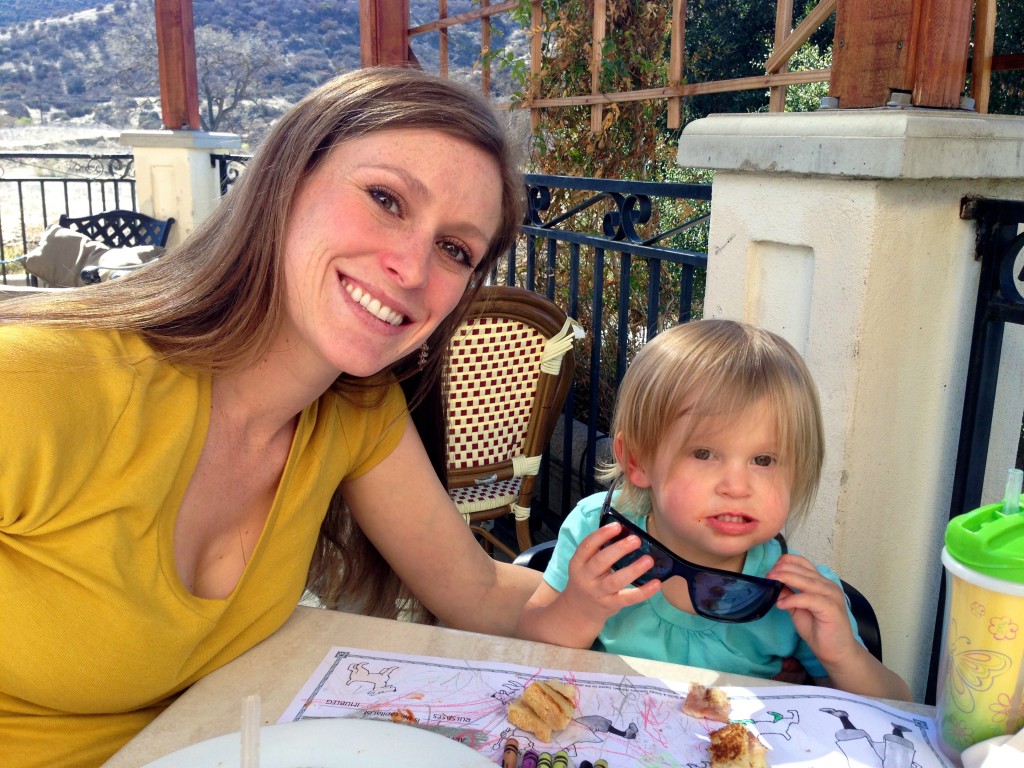 Beautiful mother and daughter!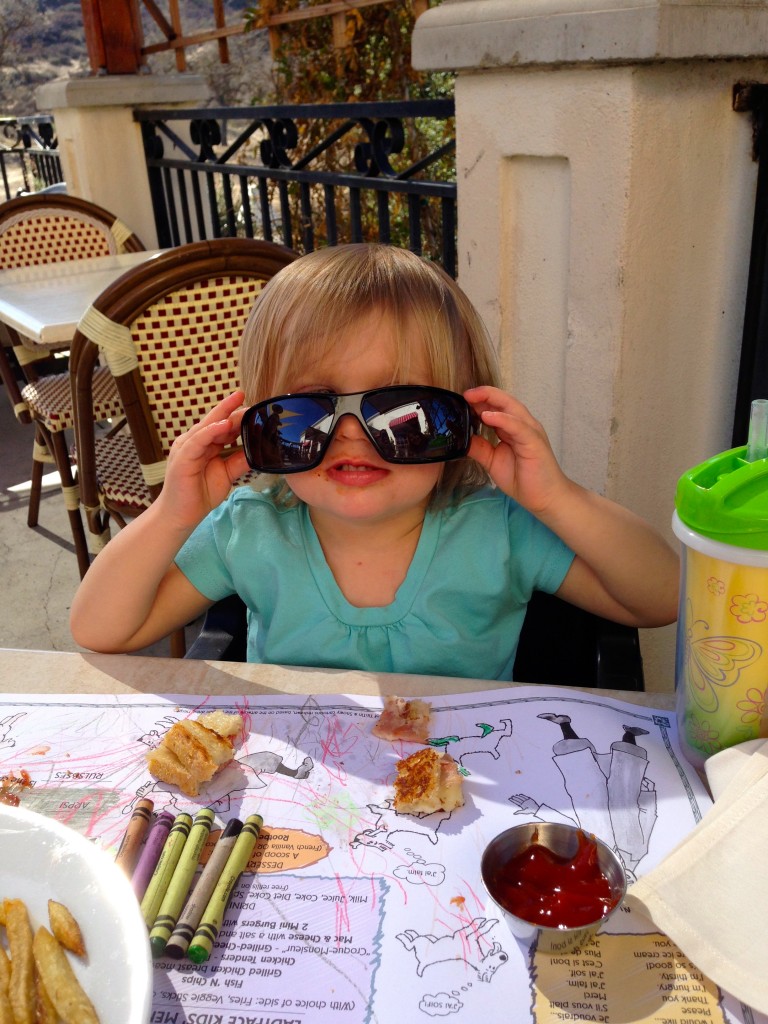 And so very stylish, Avery! Now please stop chewing on Becki's sunglasses…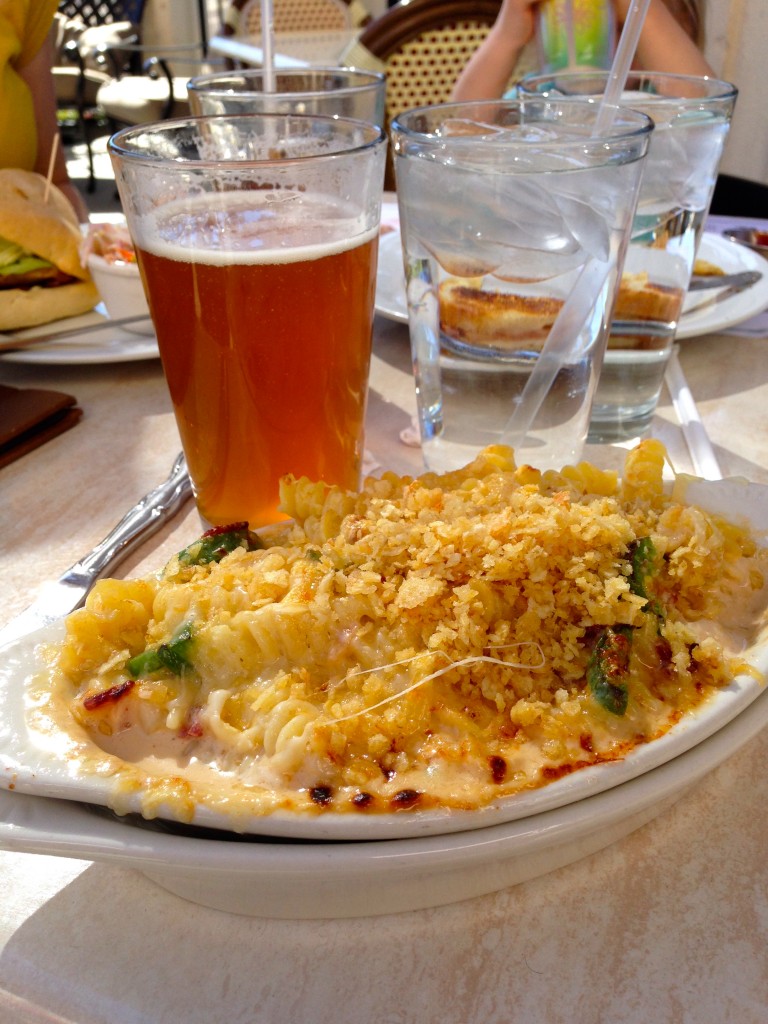 I had to. I always have to. The mac 'n cheese with bacon and jalapeno is too good to turn down, especially paired with the Ladyface IPA.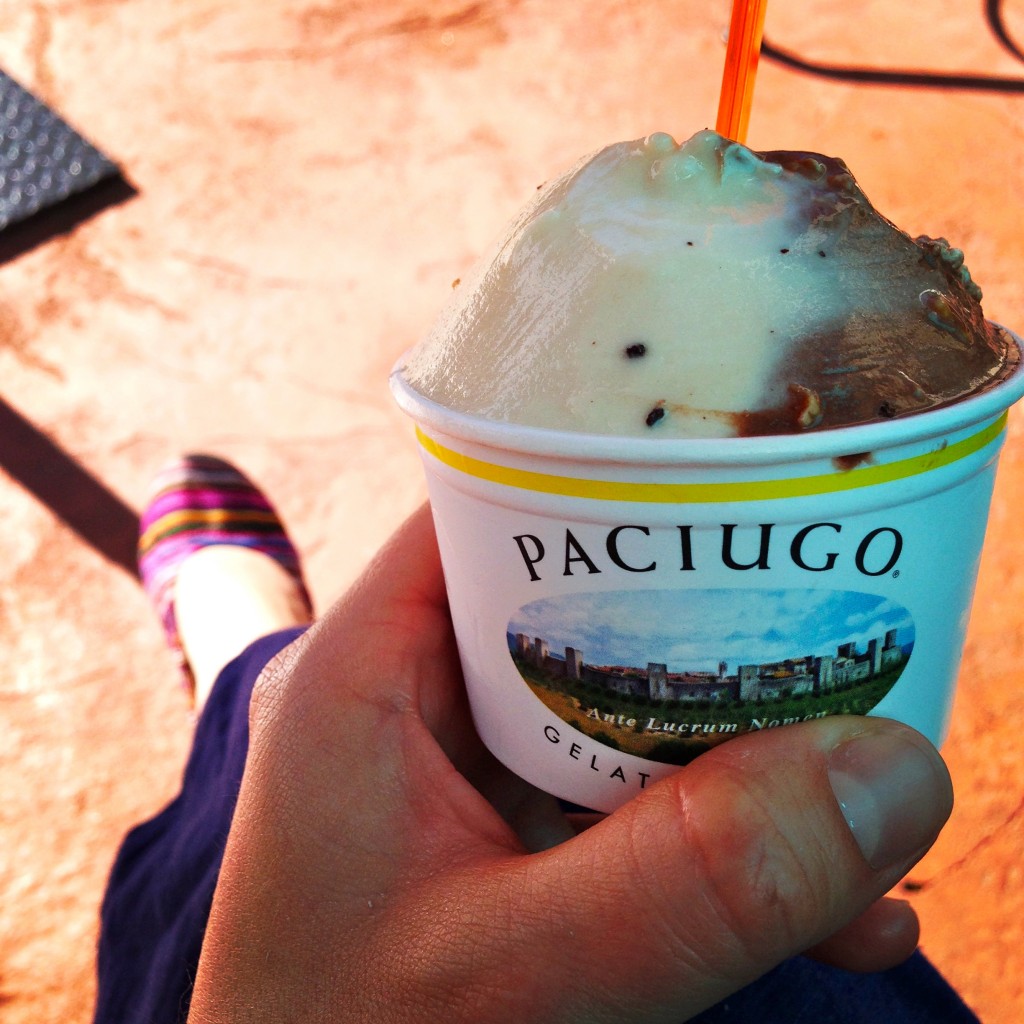 After saying farewell to Janelle and Avery, I went out to the mall to pick up some gelato and say hi to my friends who run the place, then enjoyed a walk through the farmers market.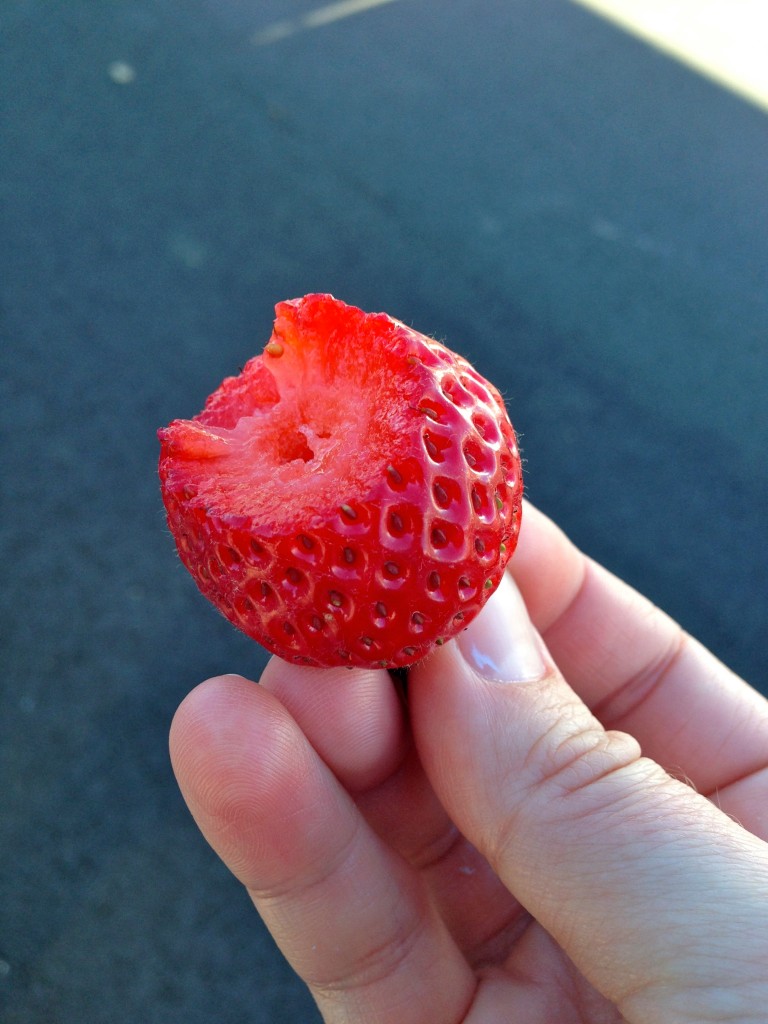 Year round strawberries! It's killing me to look at this.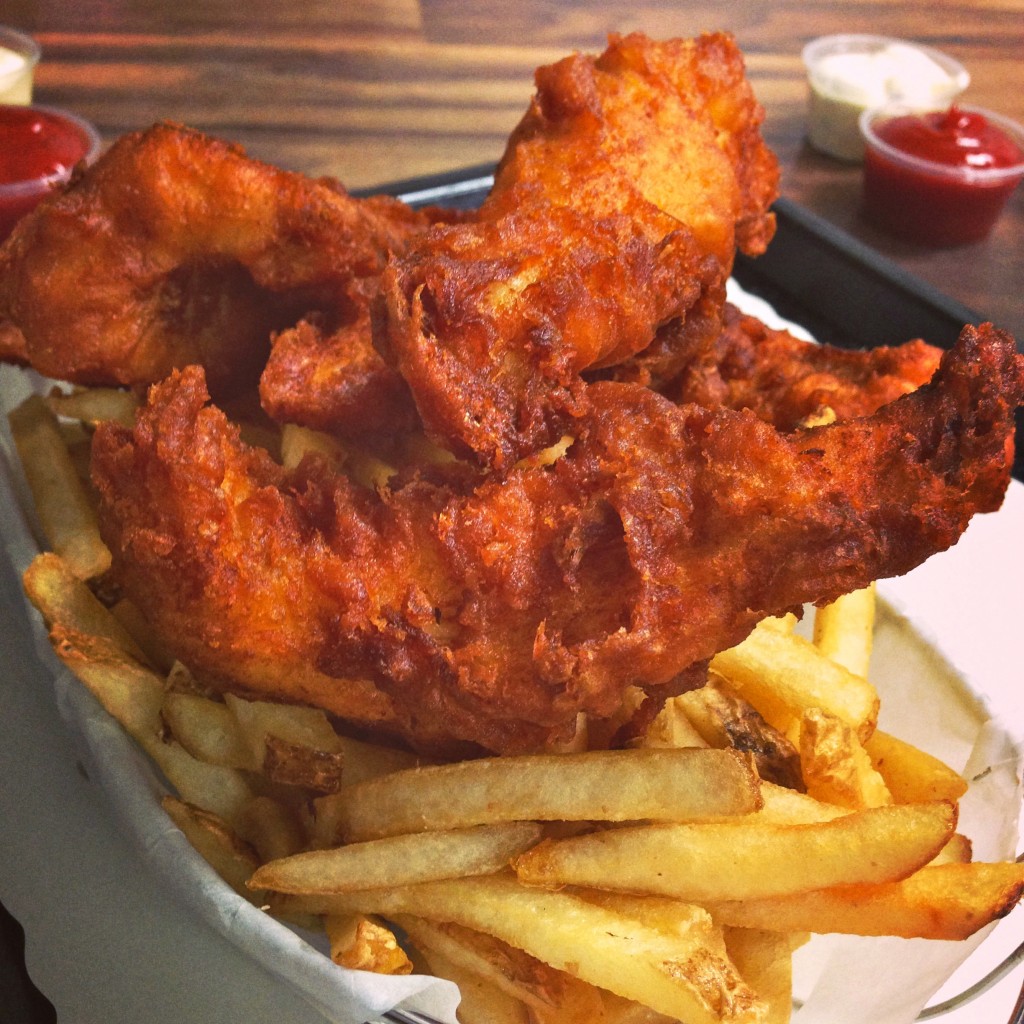 Yet another stop on the food list. Andria's Seafood at the Ventura Harbor.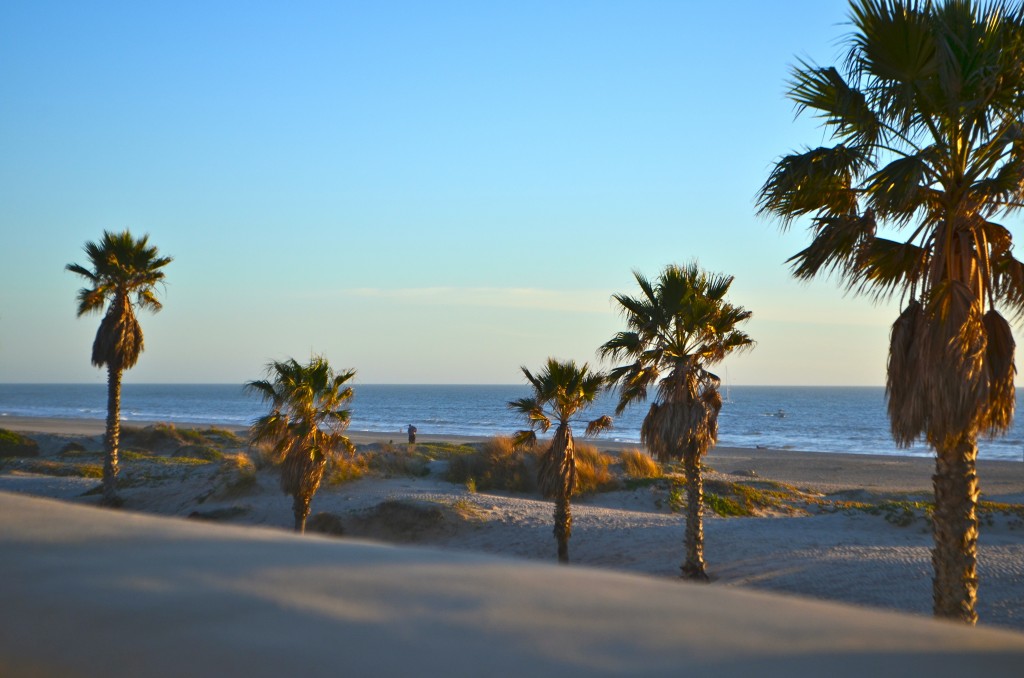 And another sunset. You bored yet? Too bad.

Another sunrise that will never get old (to me).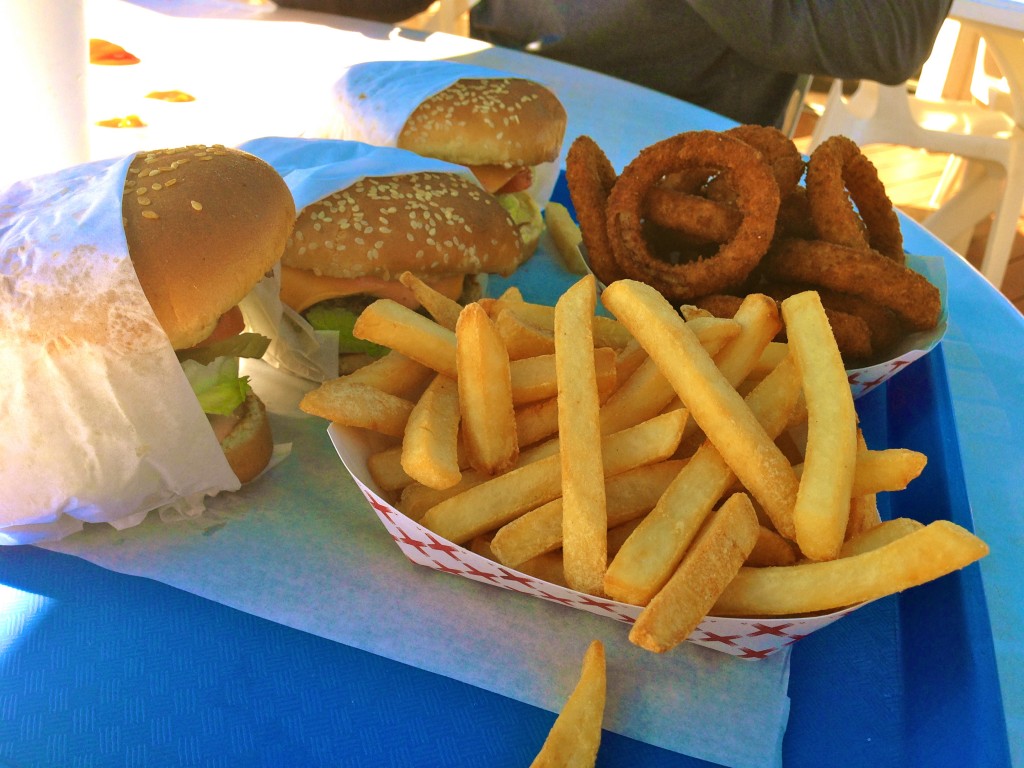 I enjoyed a leisurely walk in Downtown Ventura and then drove up the coast to visit more of my favorite people who work at/own one of my favorite breweries. We had to visit The Spot for burgers and shakes while we waited for the brewery doors to open.

Island Brewing Company!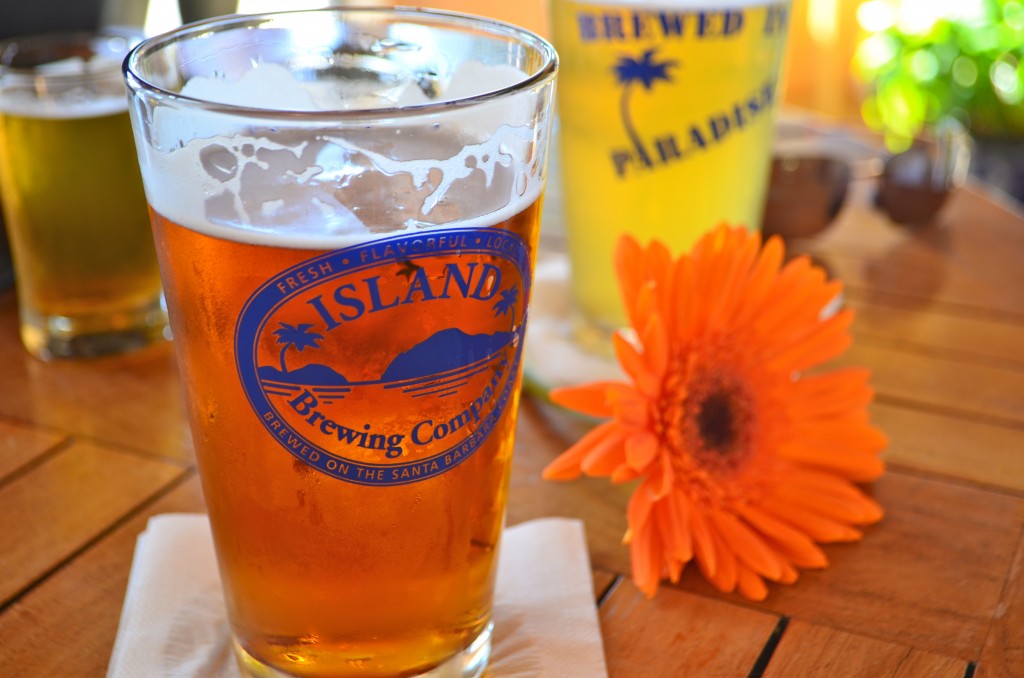 I enjoyed the Avocado Honey Ale with the ocean in the background. A perfect way to spend a Hallmark holiday.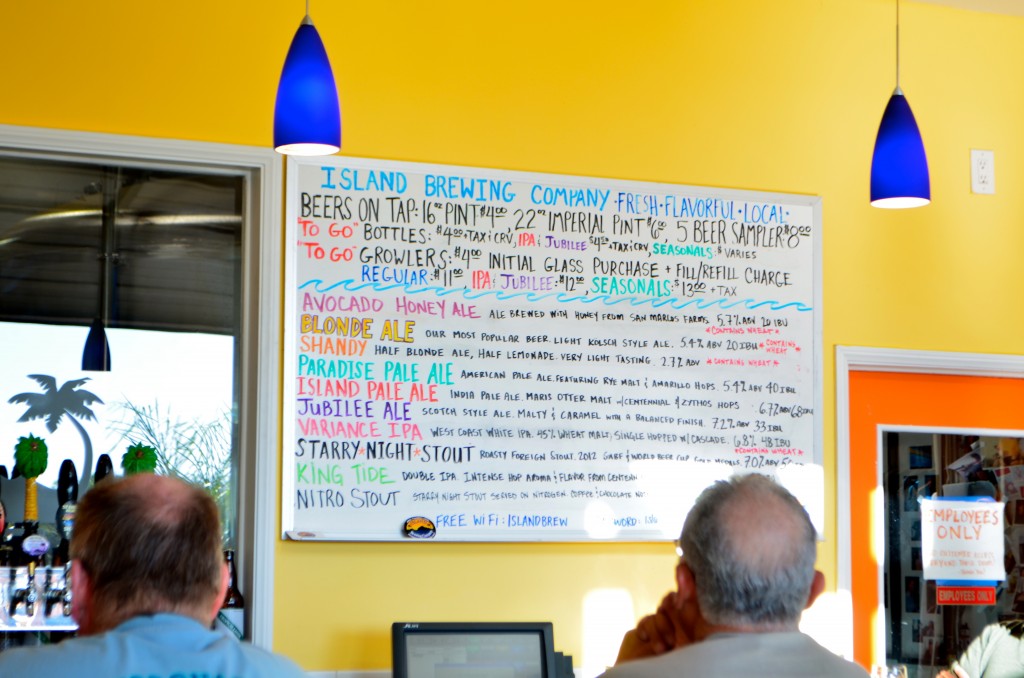 Oh, I miss the ambiance of this place. They're expanding to the space next door soon, and Mark was kind enough to give me a tour, which basically was him opening a door to a HUGE empty space and telling me to look while pointing out where the gigantic walk-in and canning station will be. Awesome.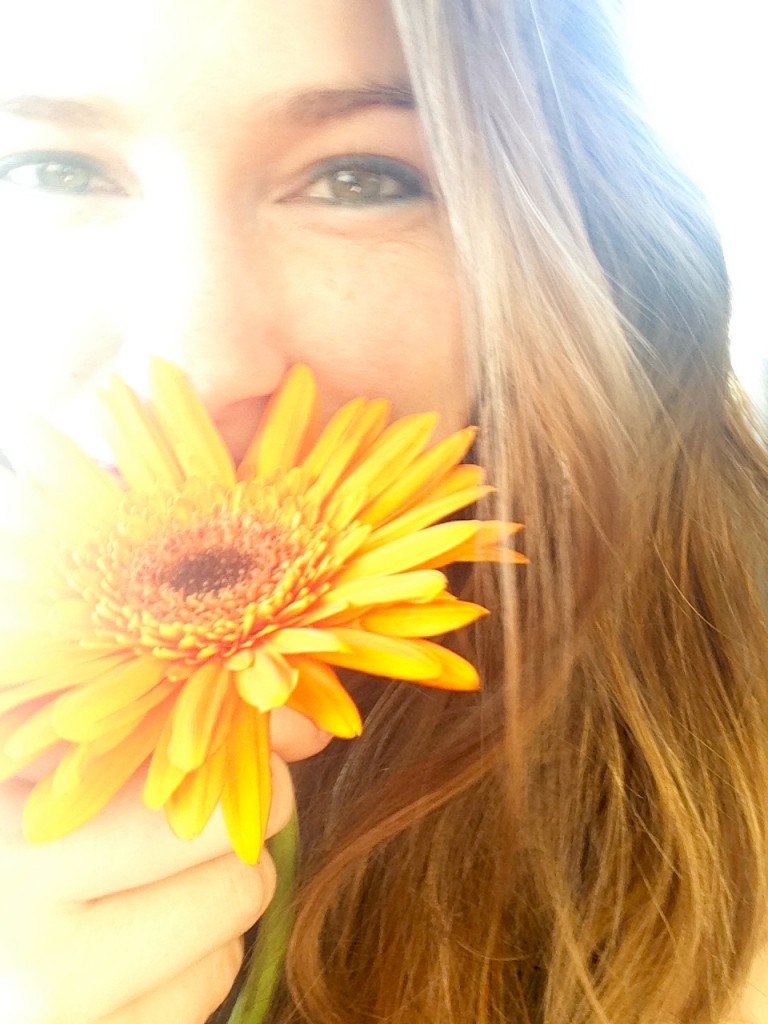 Valentine's Day flowers and sunsets make for a happy Becki.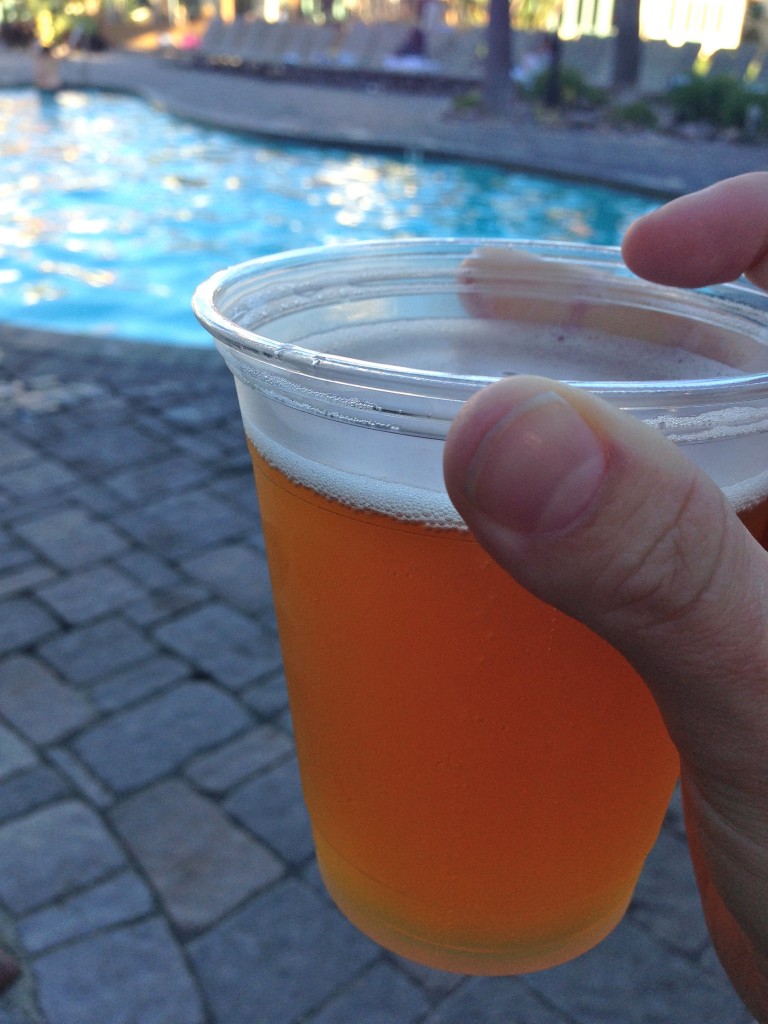 Once I was back at the hotel I poured myself a Black Market Hefeweizen (all the beer consumed on this trip was beer that I can only find in California, for obvious reasons), and visited the pool for a swim.

More sunsets.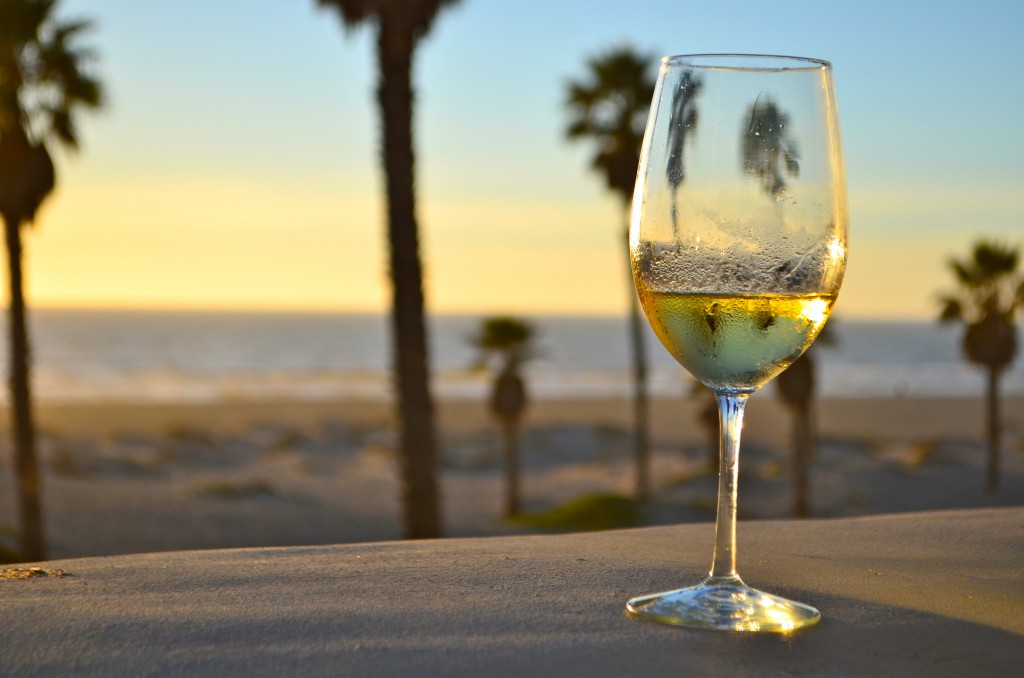 Never enough sunsets.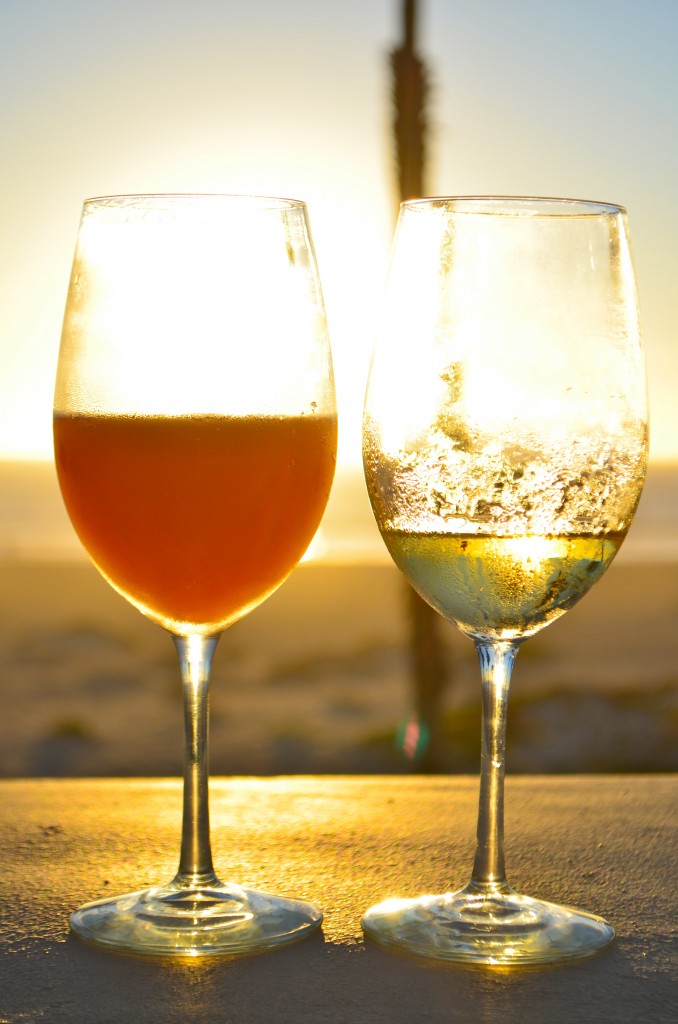 Sunsets with best friends.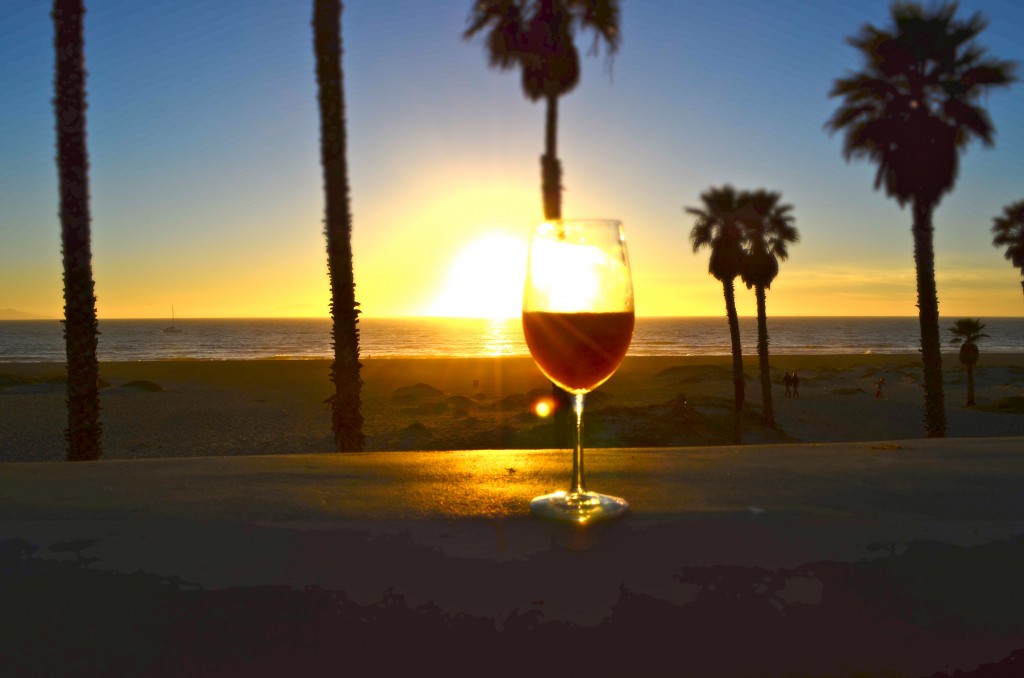 Trying to be artistic again and forgetting to drink my Trader Joe's Mission Street Anniversary Ale (which is only $2.99!!!). Luckily we have a Trader Joe's opening here in Fort Collins soon! I missed it so much!

Okey, enough with the art.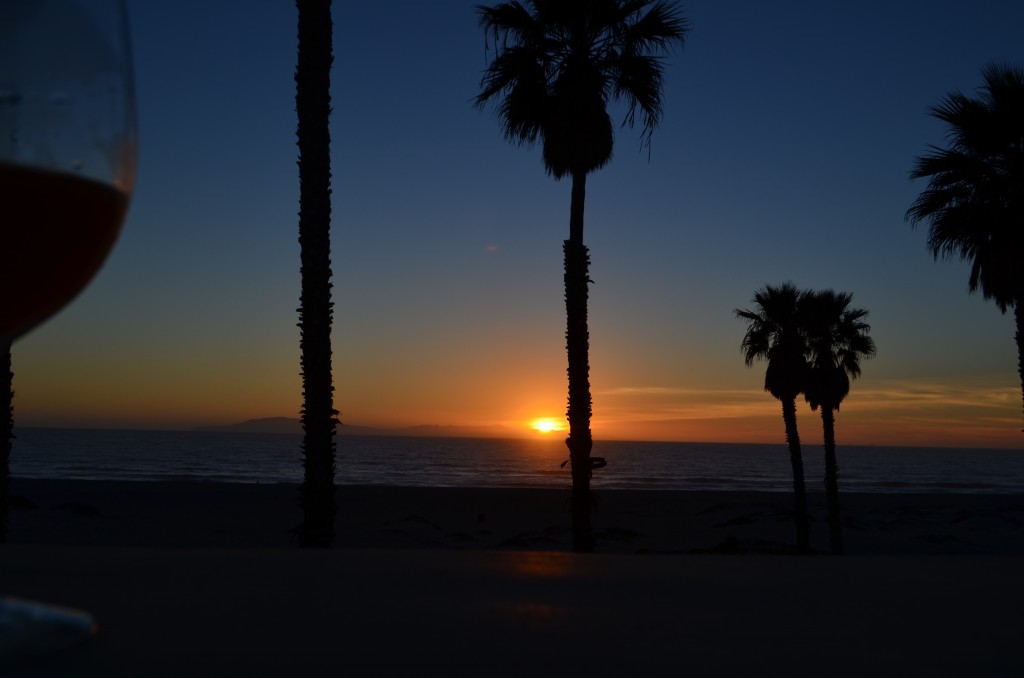 The final sunset on the beach. Le sigh.

On Saturday afternoon I drove up to the Burbank area so I could catch my flight early on Sunday and checked into this awesome hotel. What a view!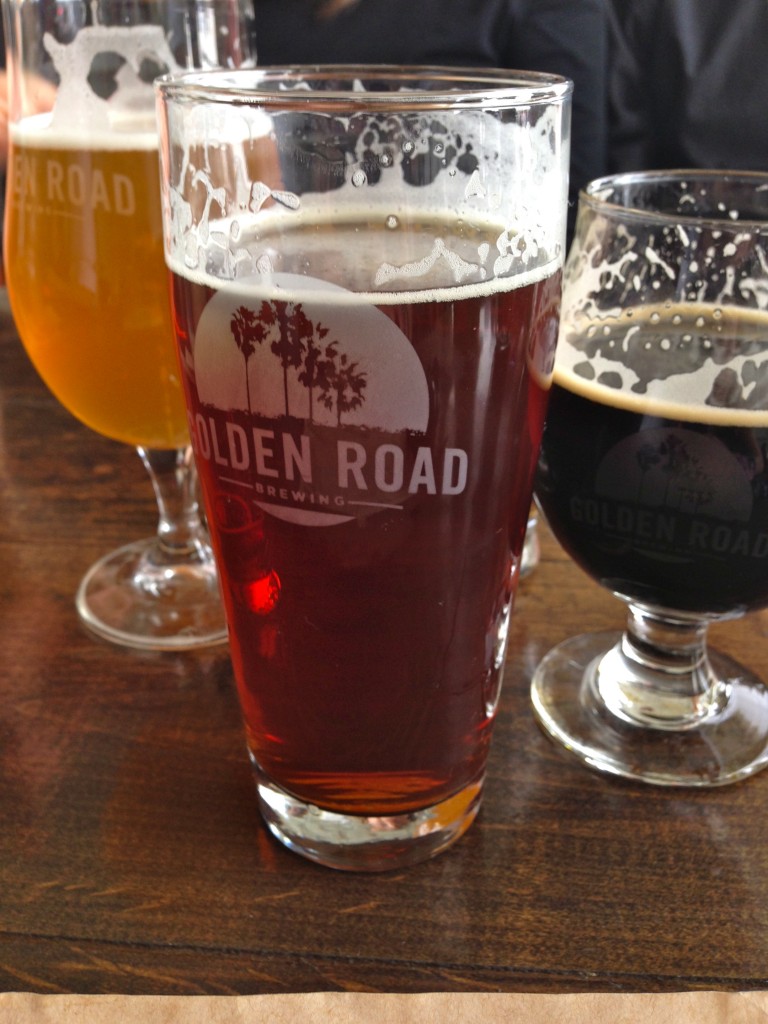 Golden Road was visited. 2020 IPA and Berliner Weisse with woodruff syrup was had. Fried artichokes were consumed. The hotel was visited and slept in.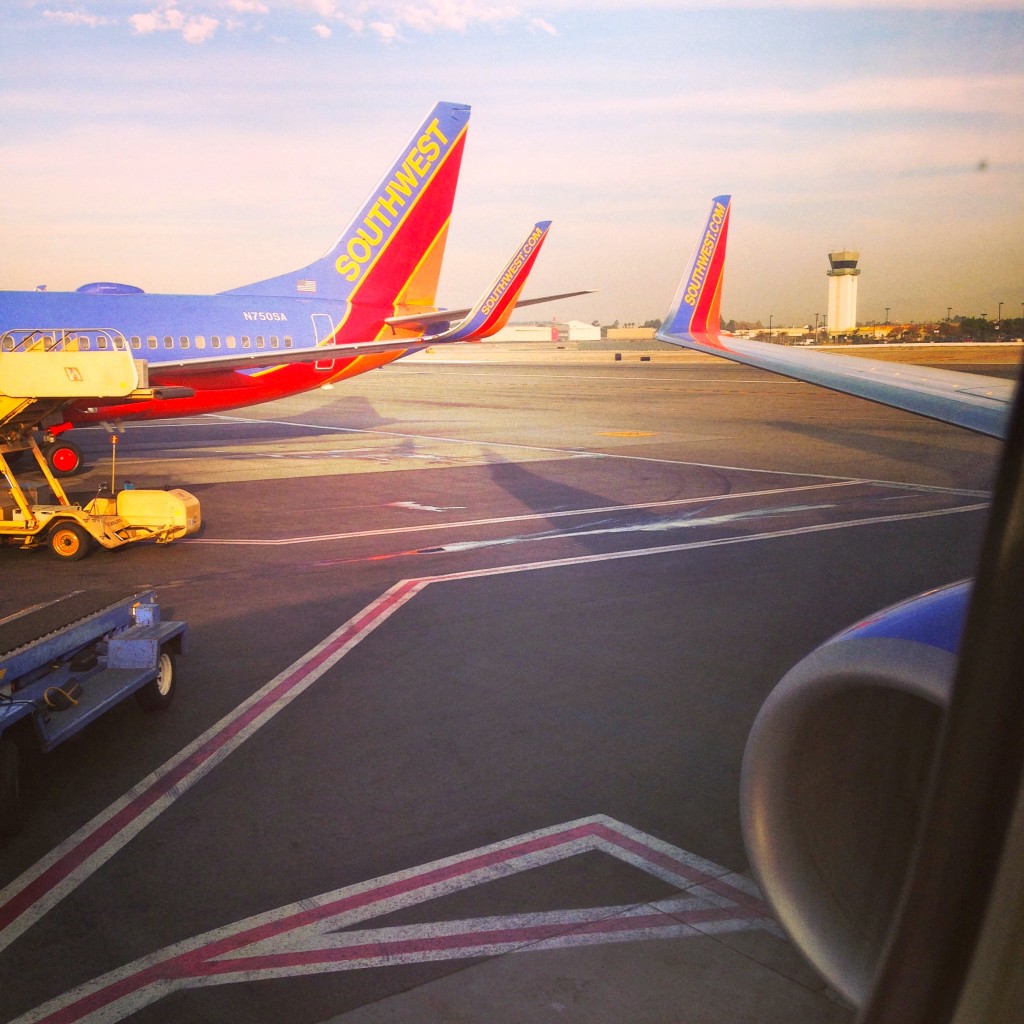 Bright and early Sunday morning, I was sitting back on the plane with my face pressed against the glass, trying to will myself not to cave and move back.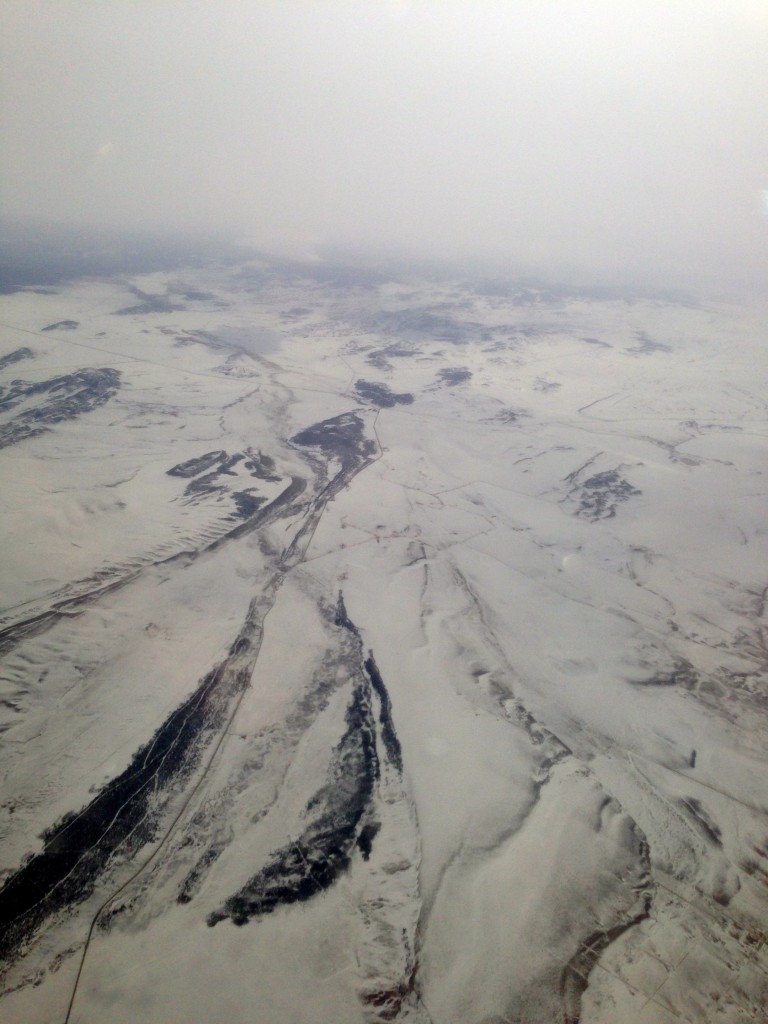 Oh, Lord, why?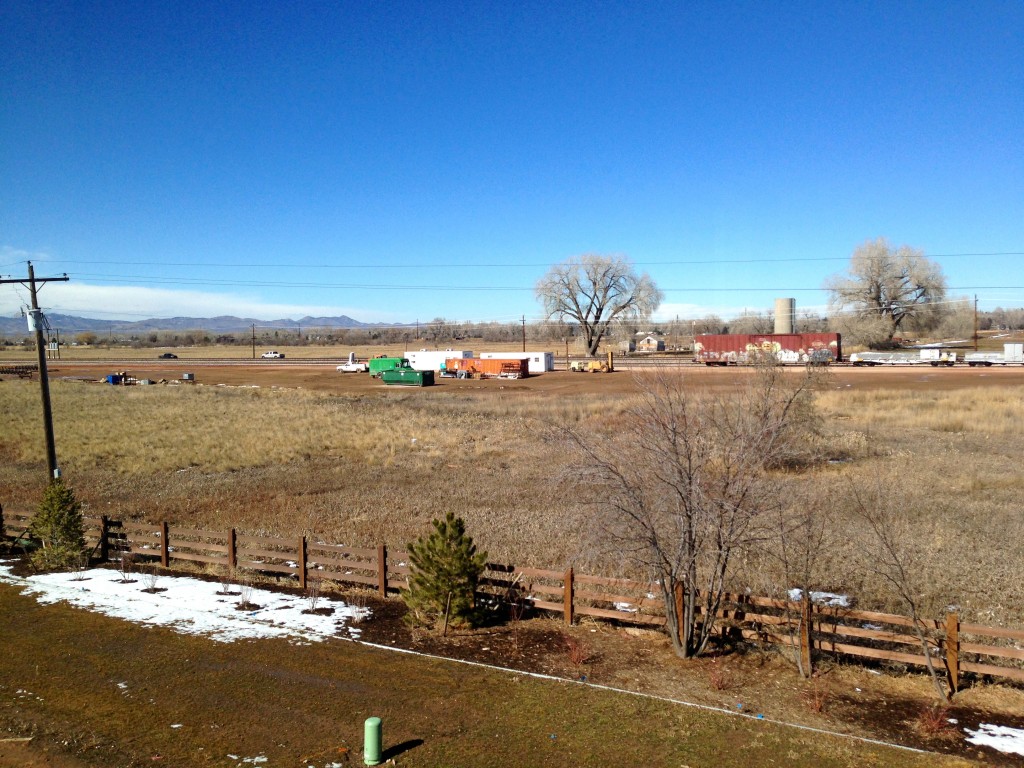 Once I landed, I had to go and check on the progress of my new house! It was 63 degrees outside and the bathtubs were installed! I breathed in the fresh Colorado air and felt right once again.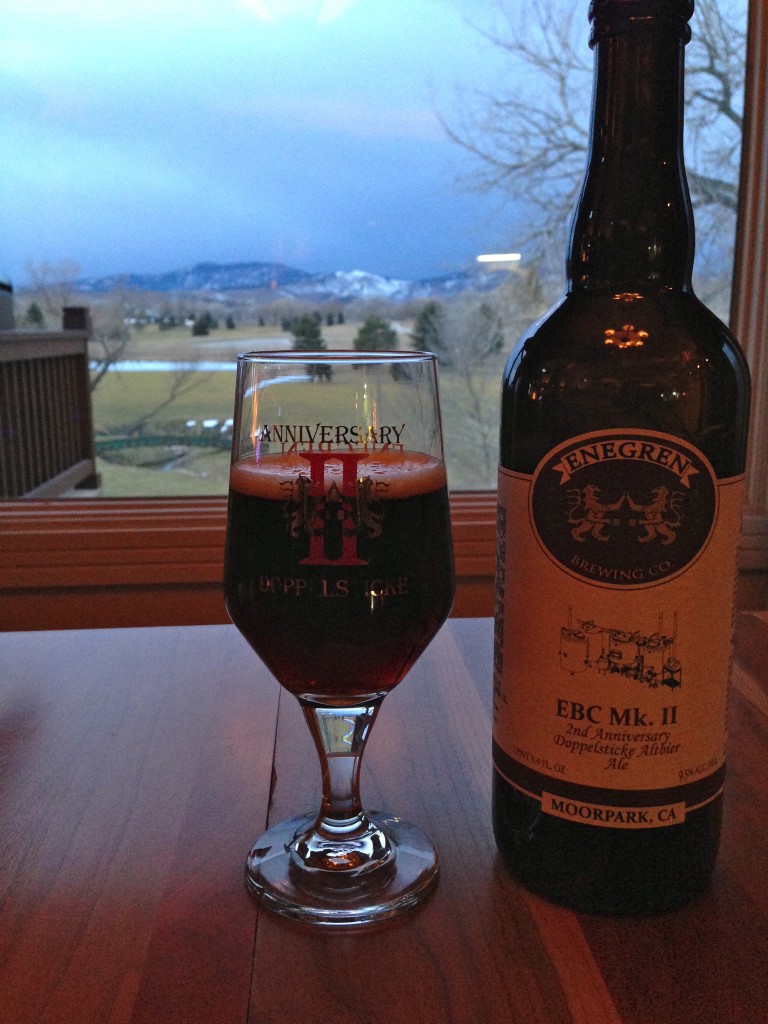 The wind picked up last night, followed by an unexpected downpour. I opened up this Enegren Brewing 2nd Anniversary Dopplesticke that I've had aging in my cellar since right before I moved and sat by the fire enjoying the company of my wonderful family.

What a glorious trip it was.
Okay, you guys ready for the winners of the book? I assigned all of you entry numbers (you could get up to four), and did a random number generator online. The winners are…..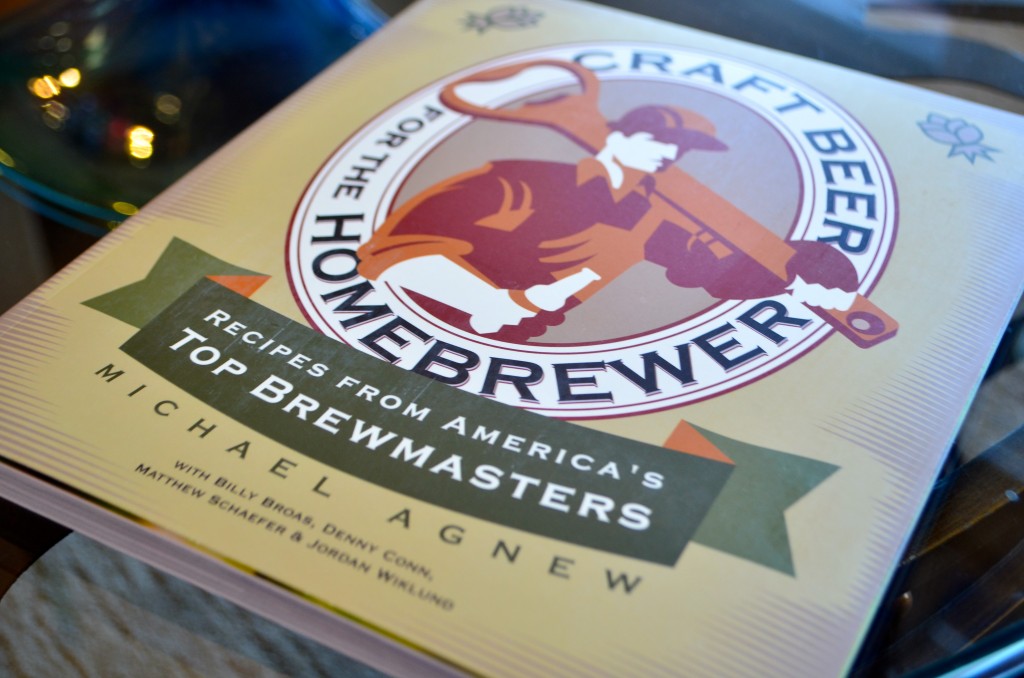 Courtney L. and Aaron C.!!!! I've sent you both e-mails to let you know! As for the rest of you…
IT'S NOT OVER YET!!!!!
The publisher has offered up THREE more copies for me to give away! If you didn't win, your name is going into the next giveaway! As soon as I receive those copies, I'll put up an extension to the giveaway and three more of you will get this book for free. If you can't wait until then, here's a link to buy the book:
Craft Beer for the Homebrewer: Recipes From America's Top Brewmasters
Happy Monday to everyone!