Another year in the books! Business at the brewery has been absolutely crazy in a wonderful way. I get home every evening and blissfully collapse into the couch wrapped in a blanket, pint glass in hand (or tea on those epically cold nights) as I watch the temperatures outside dip to -16.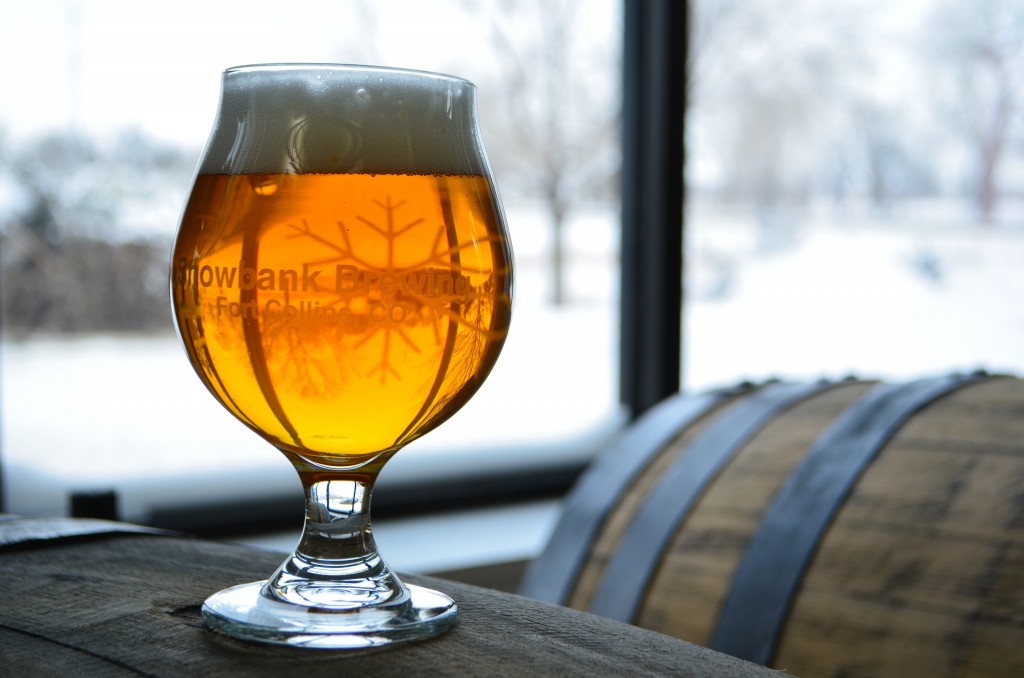 Luckily we have plenty of brews to keep us warm here at the brewery. Here's a little recap of my year!
January: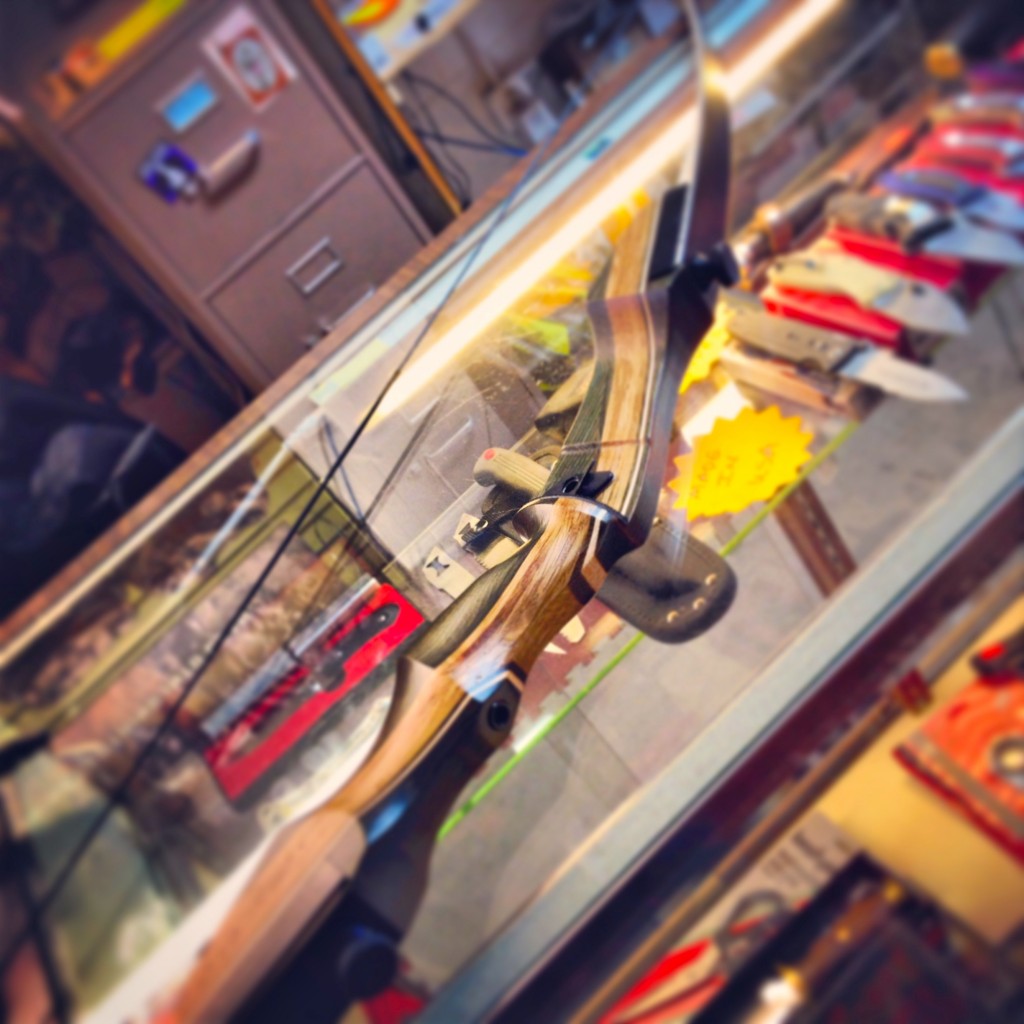 Got my bow, which I unfortunately haven't had time to shoot in the past too many months. Sad face.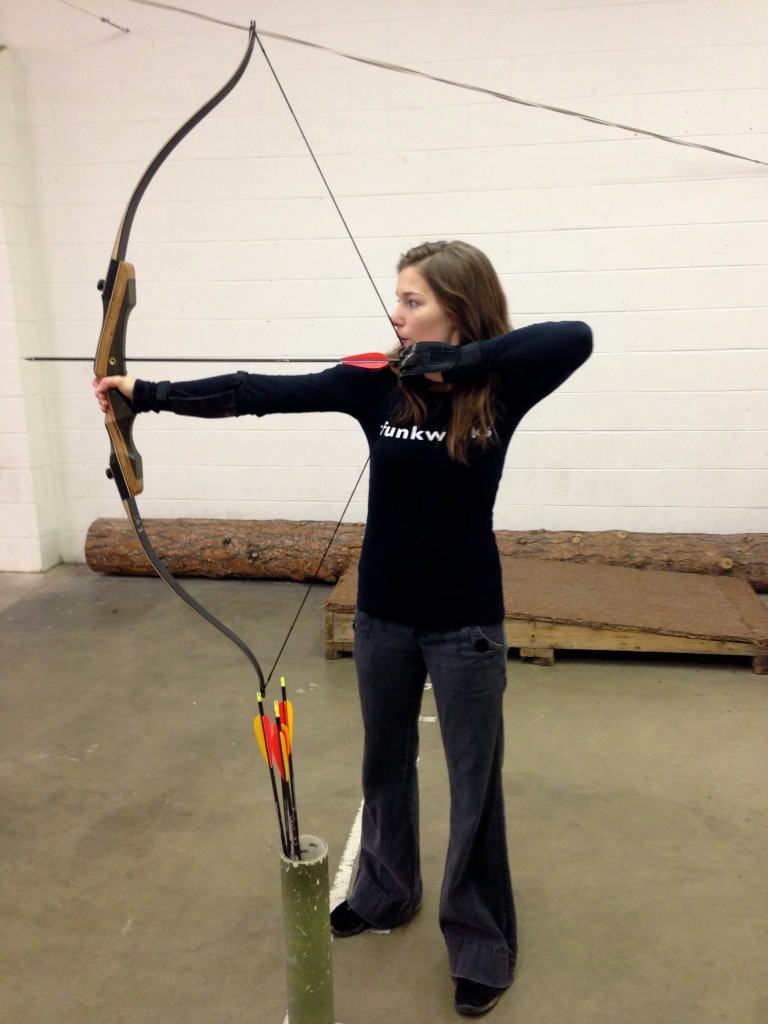 First resolution for the year – get back to that. I miss it so!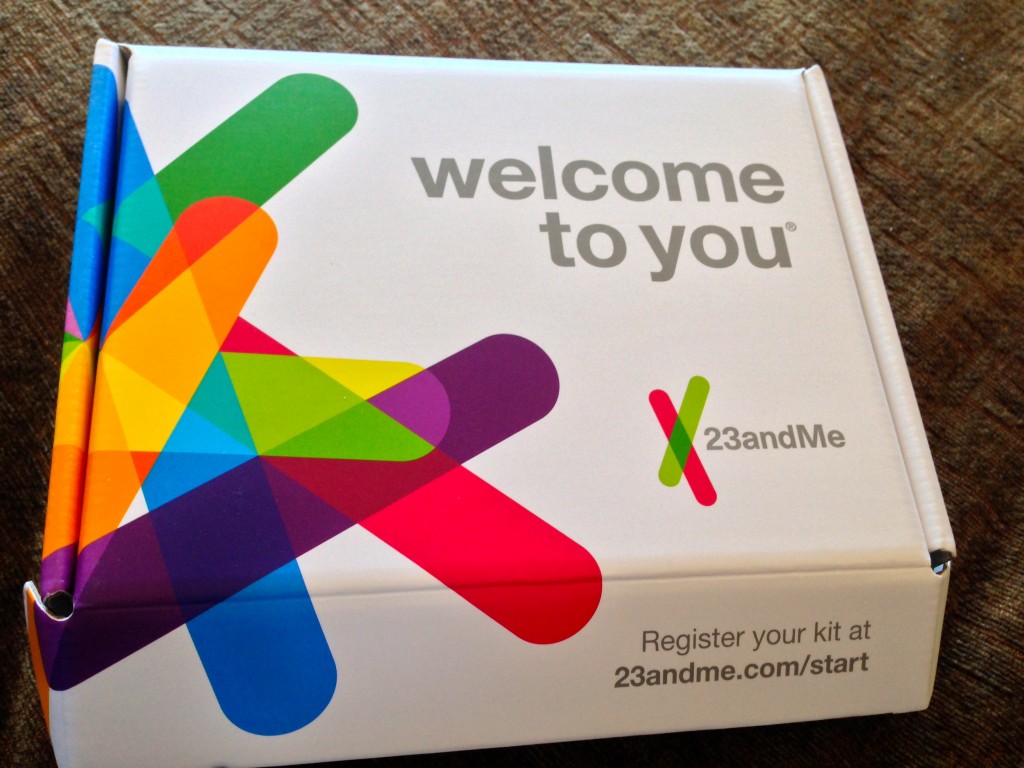 I learned I don't have any DNA and basically don't exist after two failed DNA samples.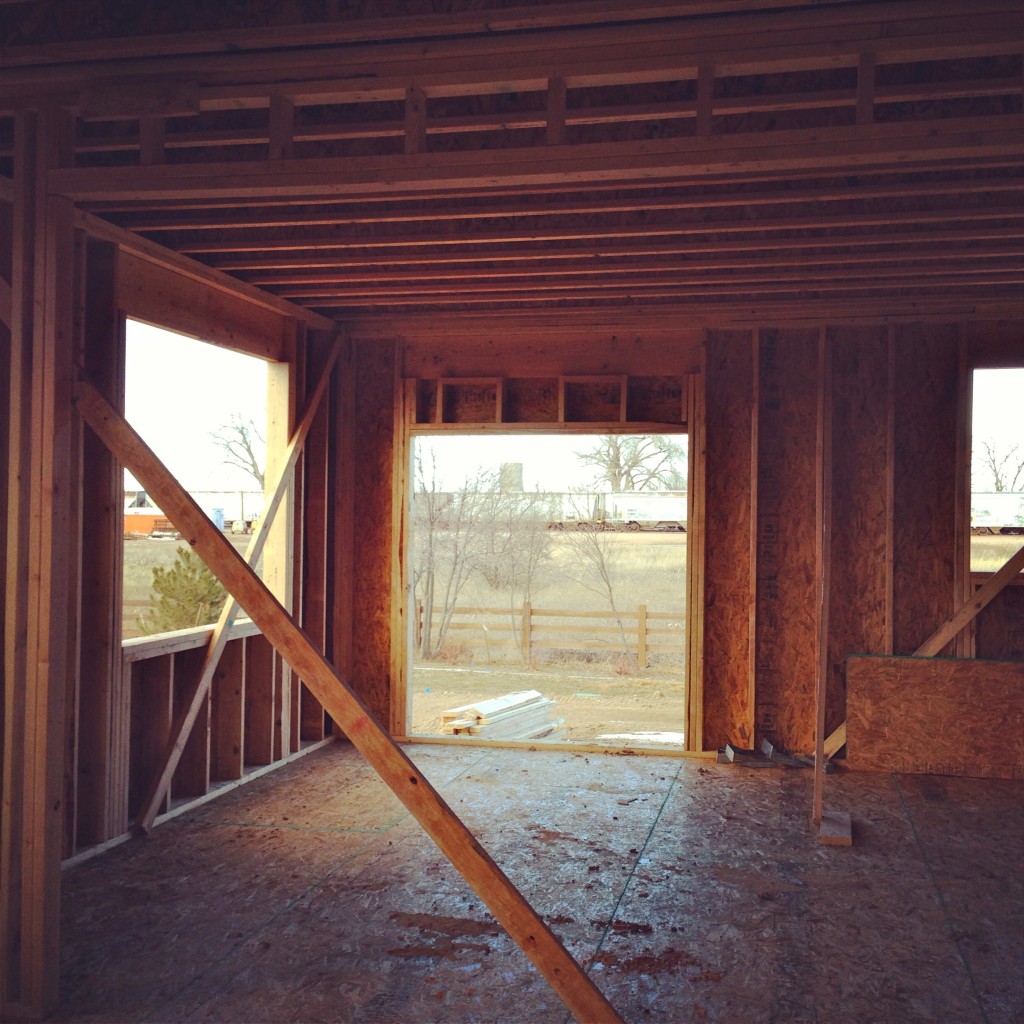 Watched my HOUSE begin building!

Beer, beer, beer!
February: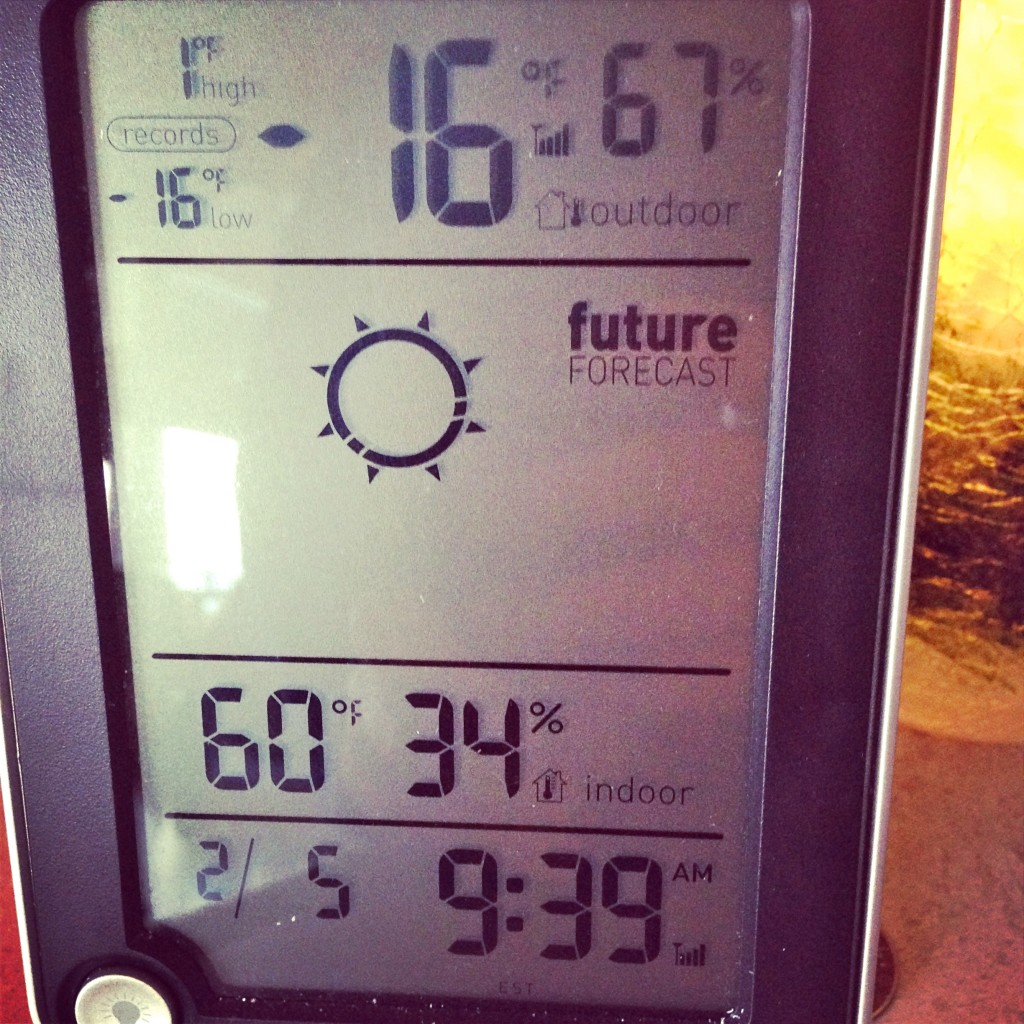 Stupidly cold. Similar to this week, actually!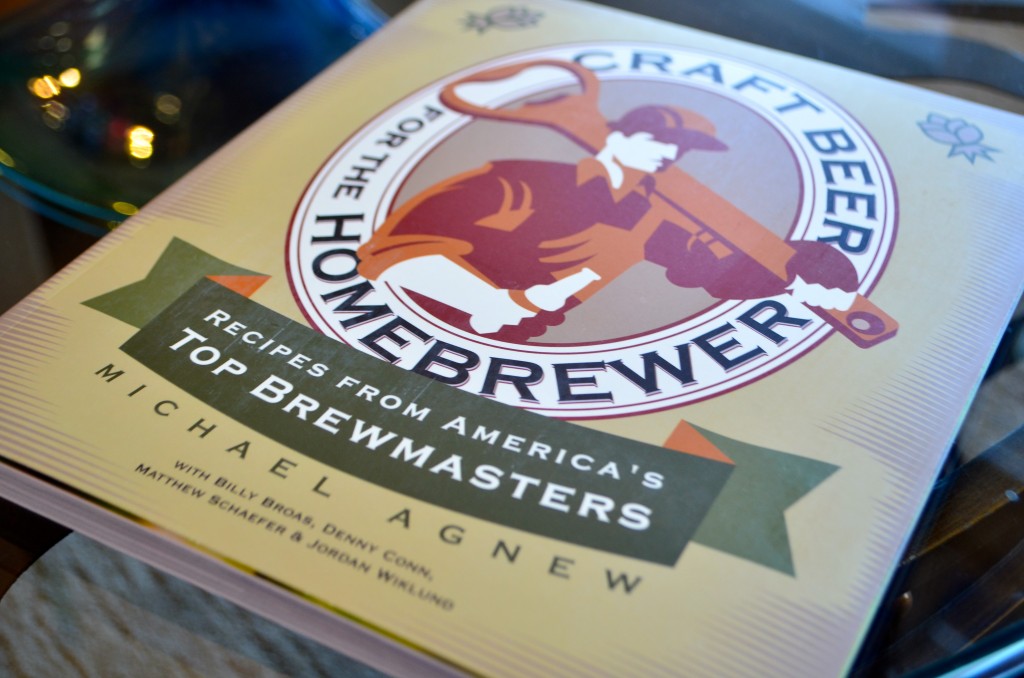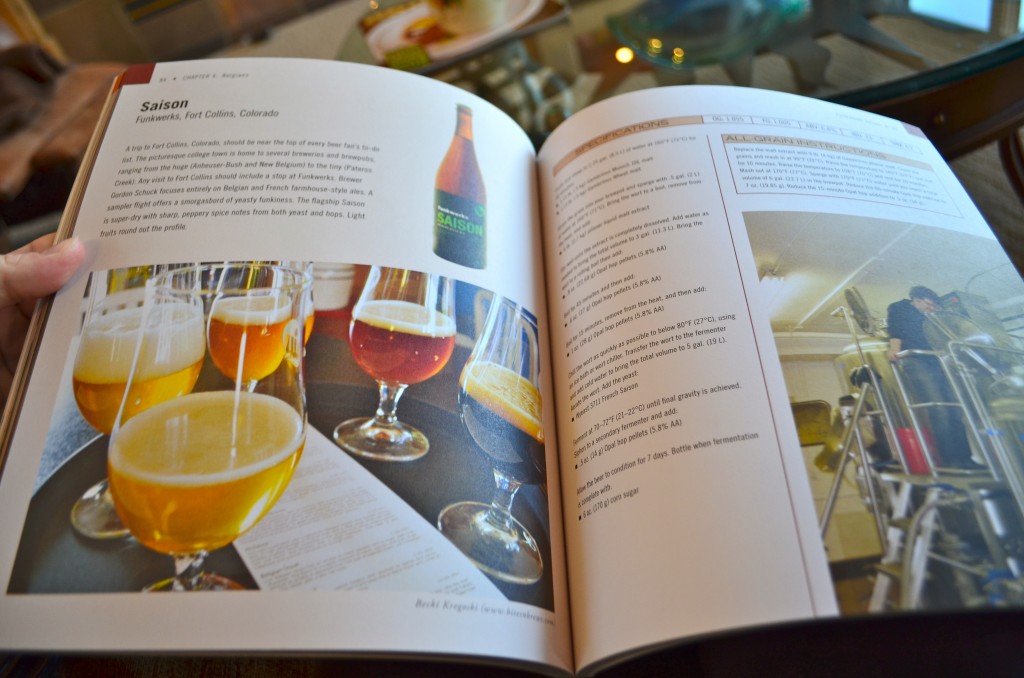 Some of my beer photography was published in a book!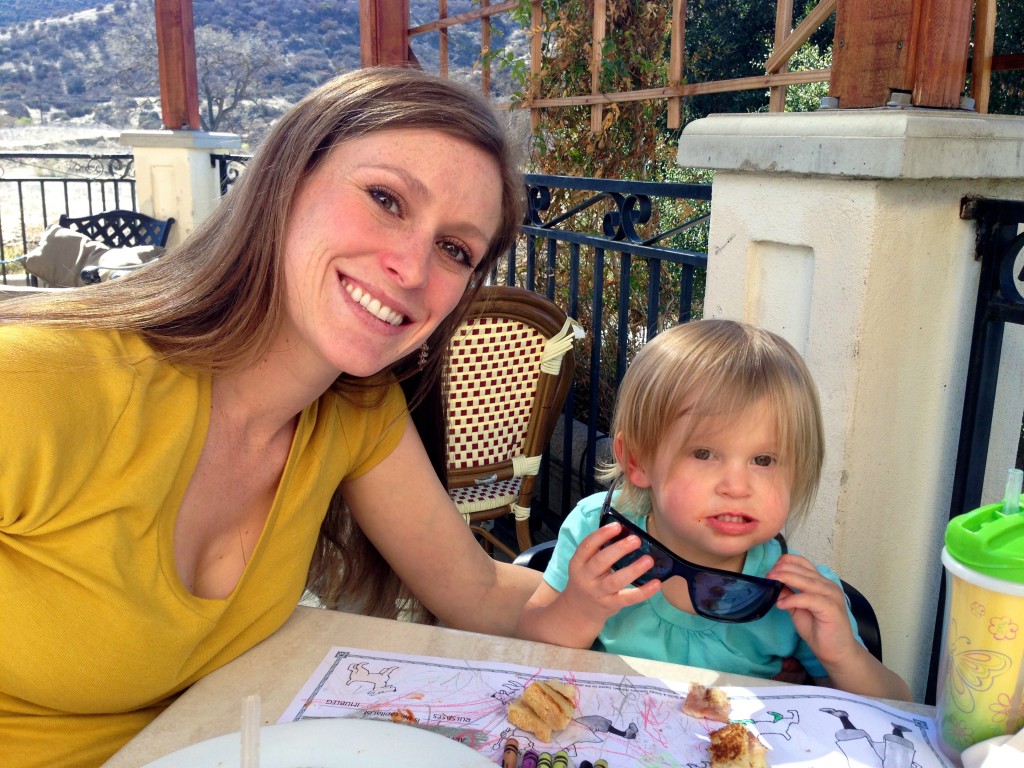 I flew to California for my birthday to see two of the loves of my life.

I visited all of my favorite breweries.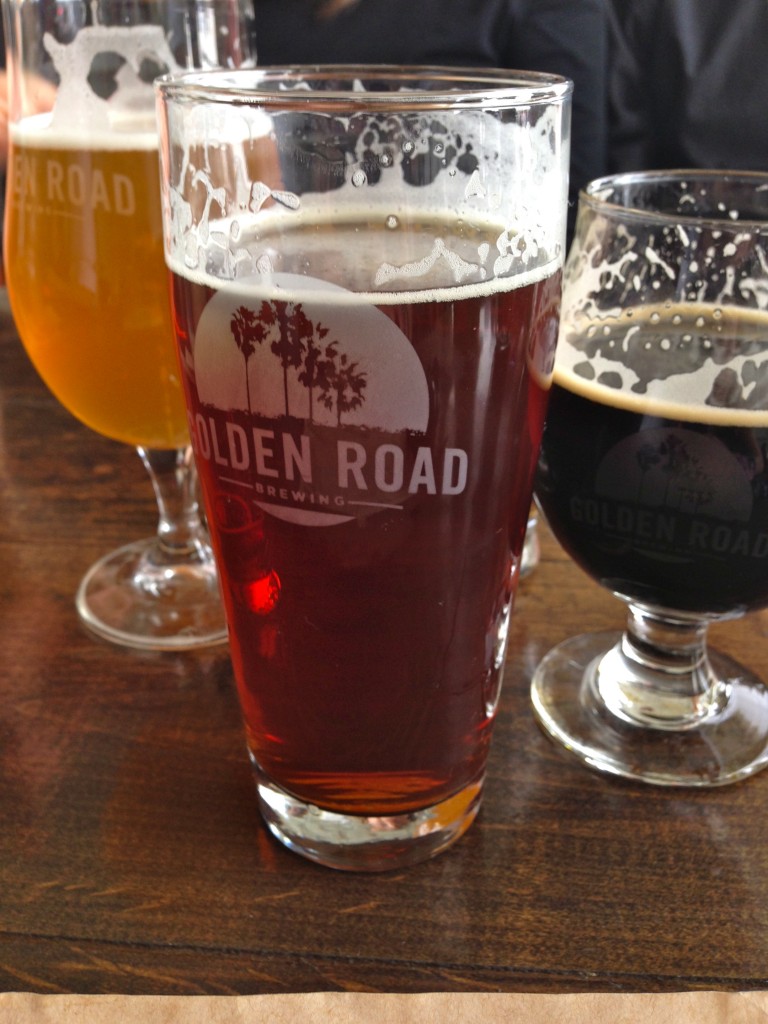 Well, most of them at least.

I enjoyed California brews while watching the sun set on the ocean. Happy sigh.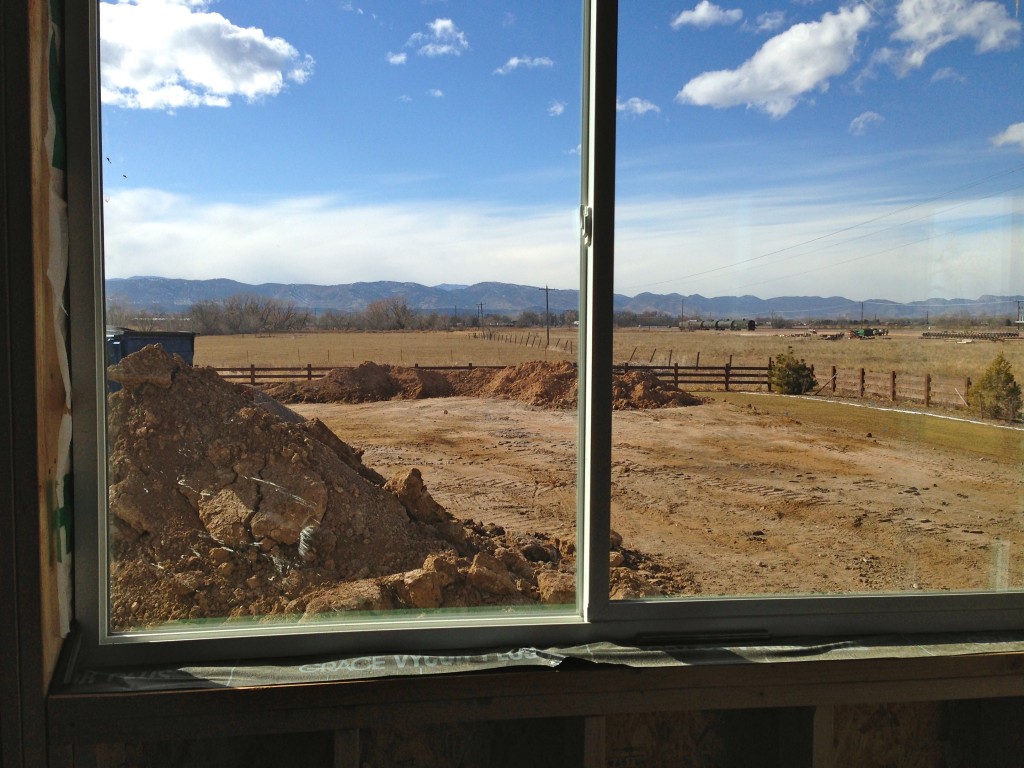 I flew back to Colorado and watched my house progress even more.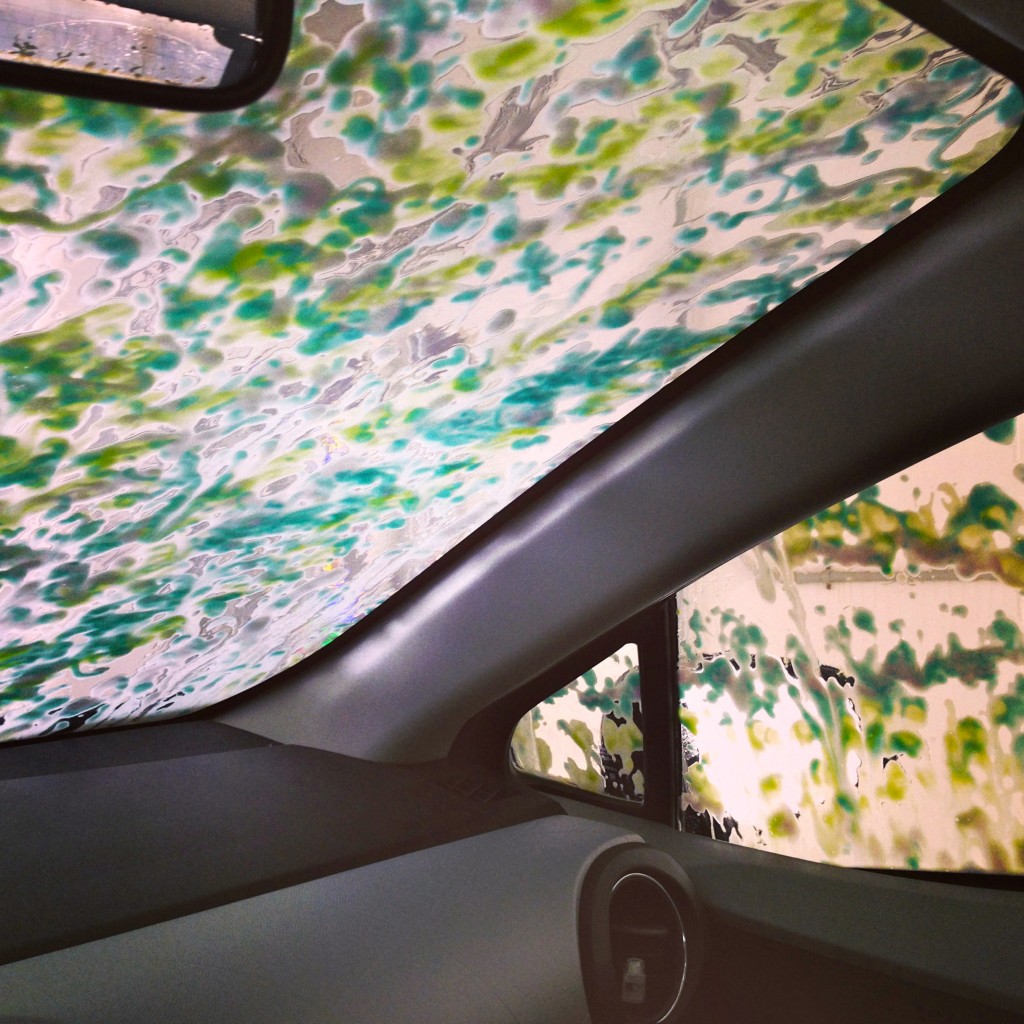 I hit a unicorn in my car.
March: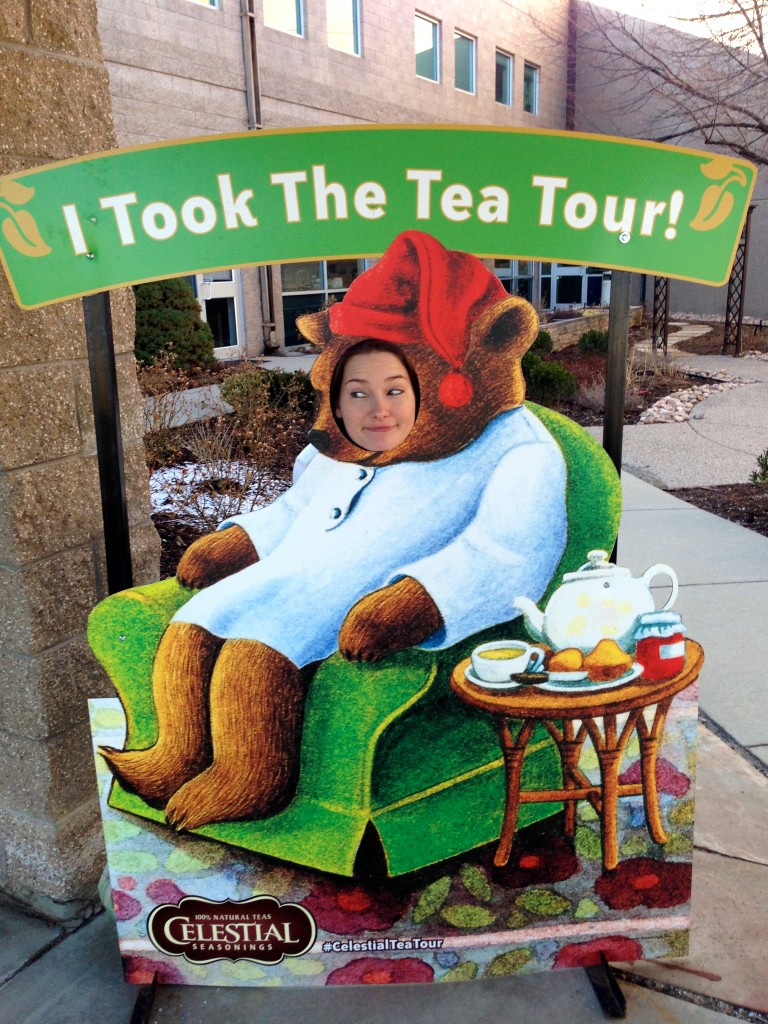 Went to Celestial Seasonings with my bestie.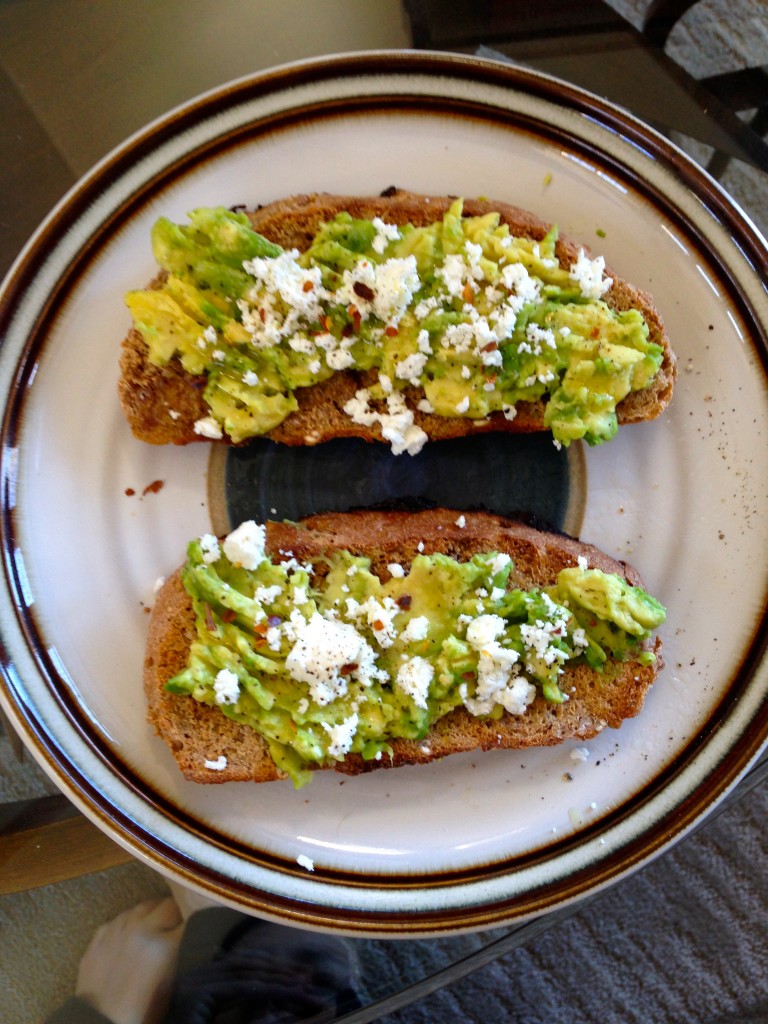 Became obsessed with avocado toast.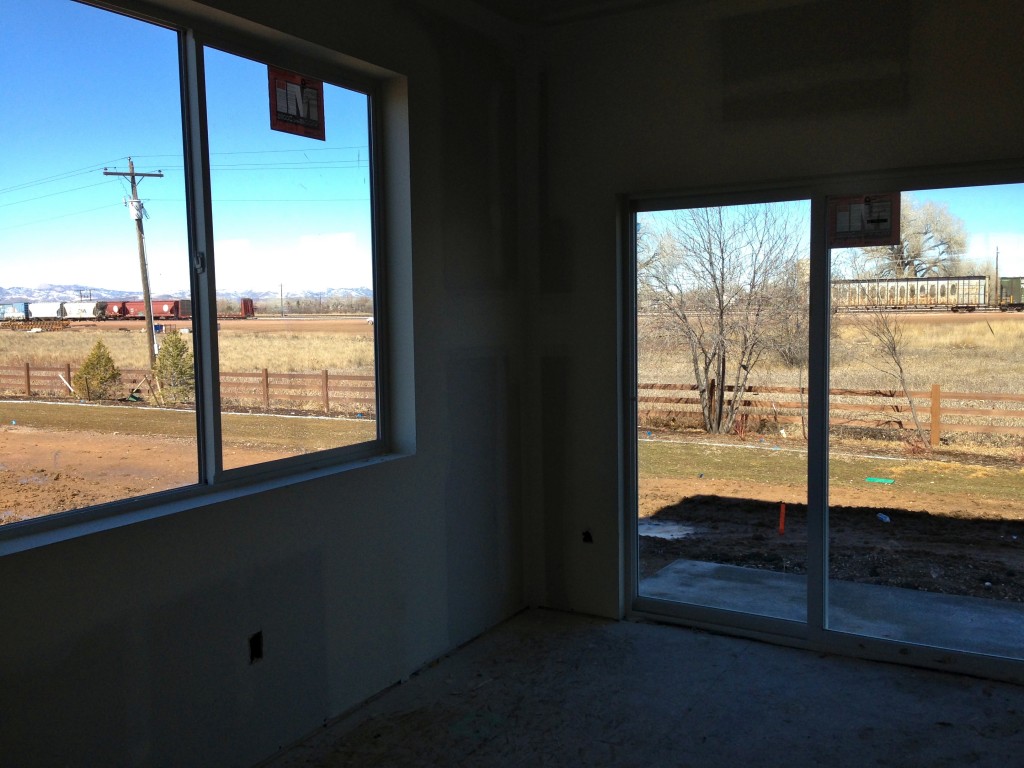 Freaked out every day over how much progress was being made on my house!

Beer, beer, beer!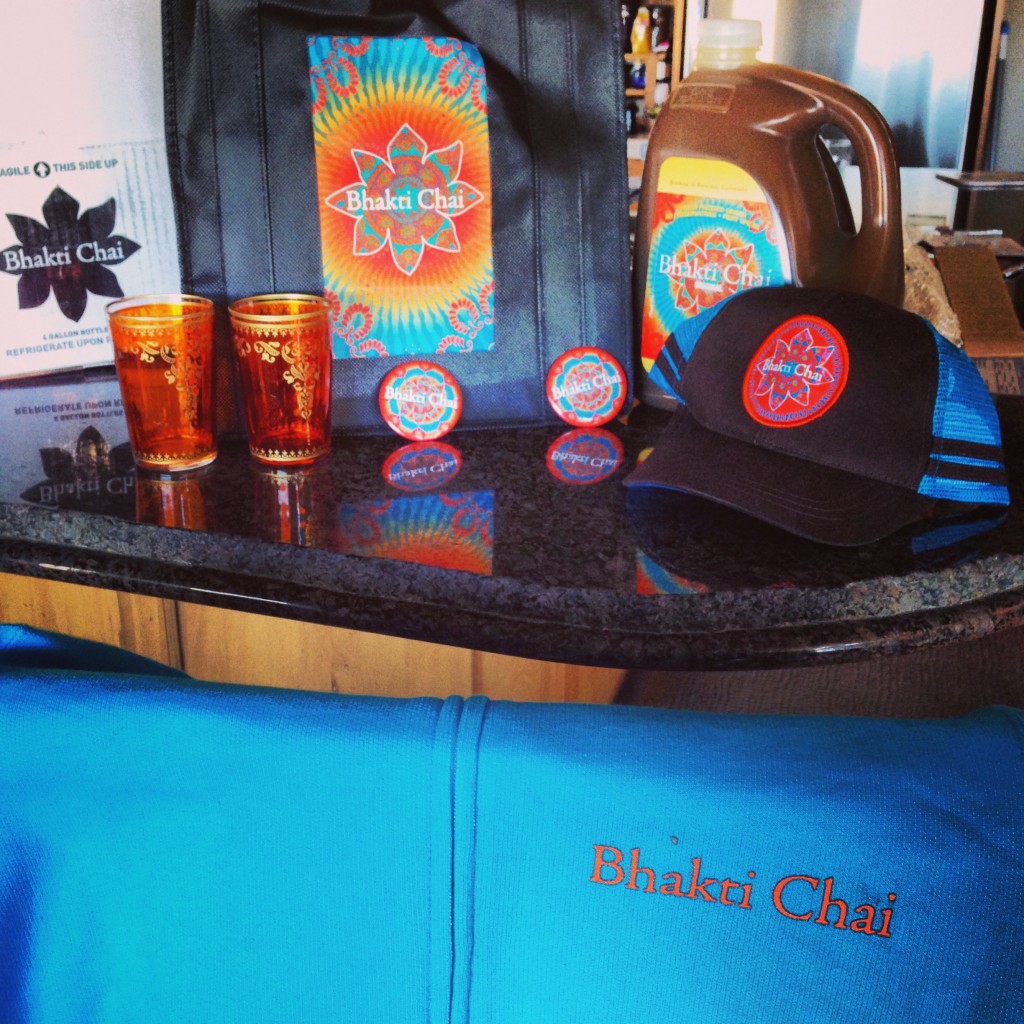 Got lovely gifts from Bhakti Chai.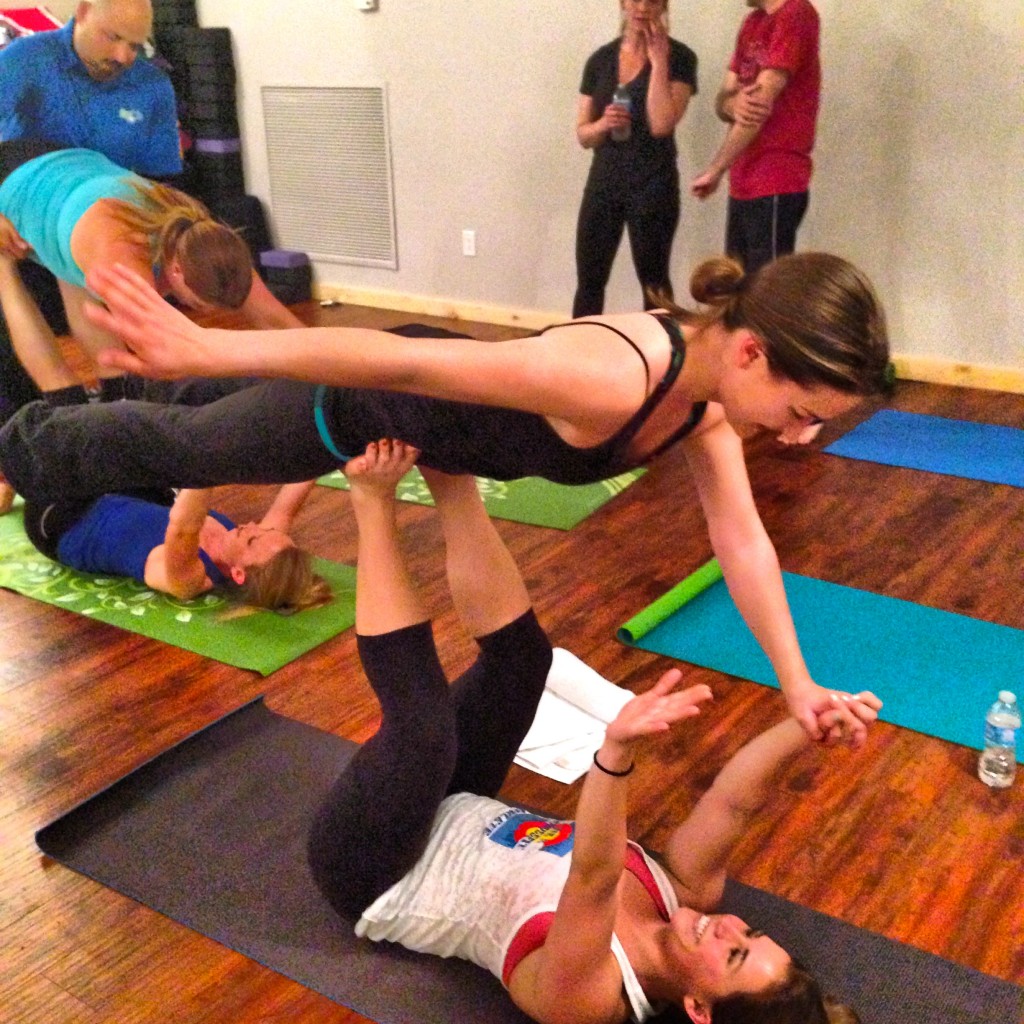 Flew with Marissa, met Lauren, Heidi and Laura.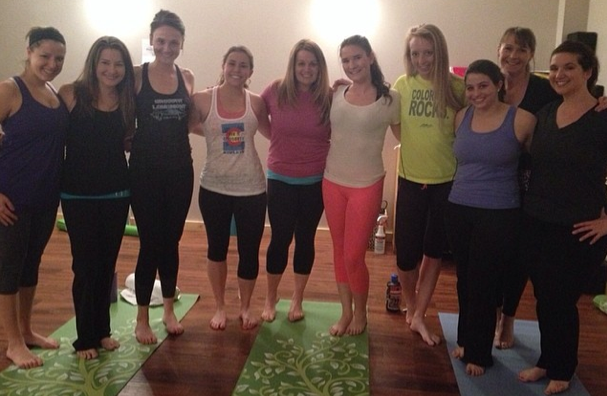 …and Kait, Marisa, and many, many more.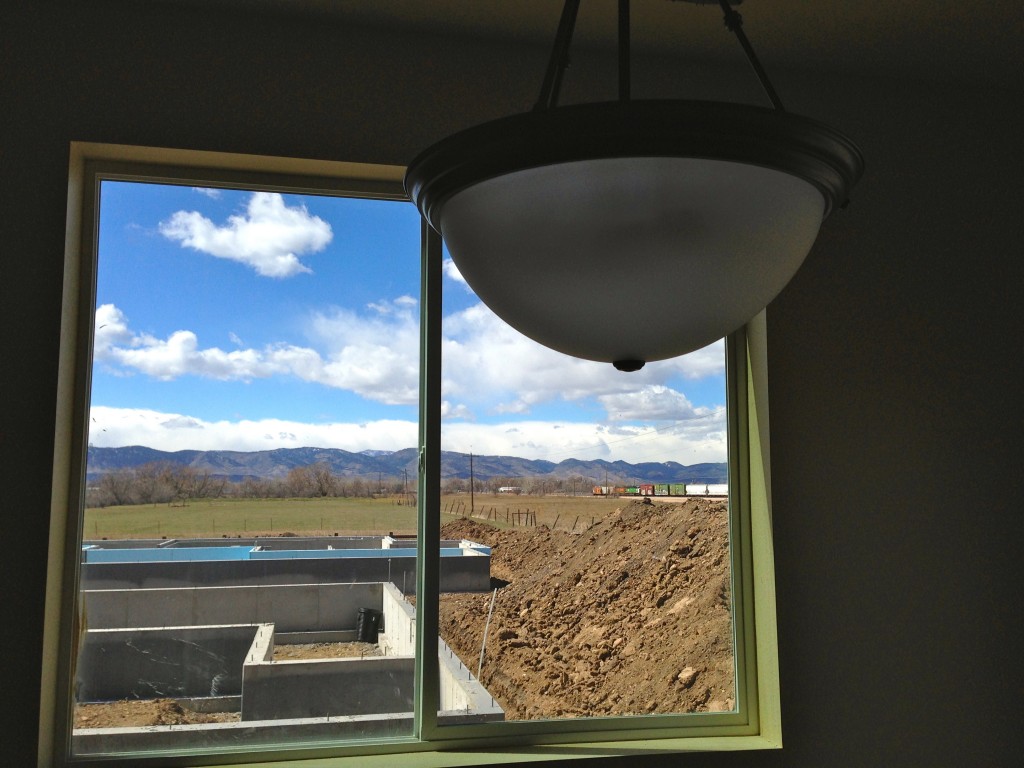 More house development and saying goodbye to most of my mountain views.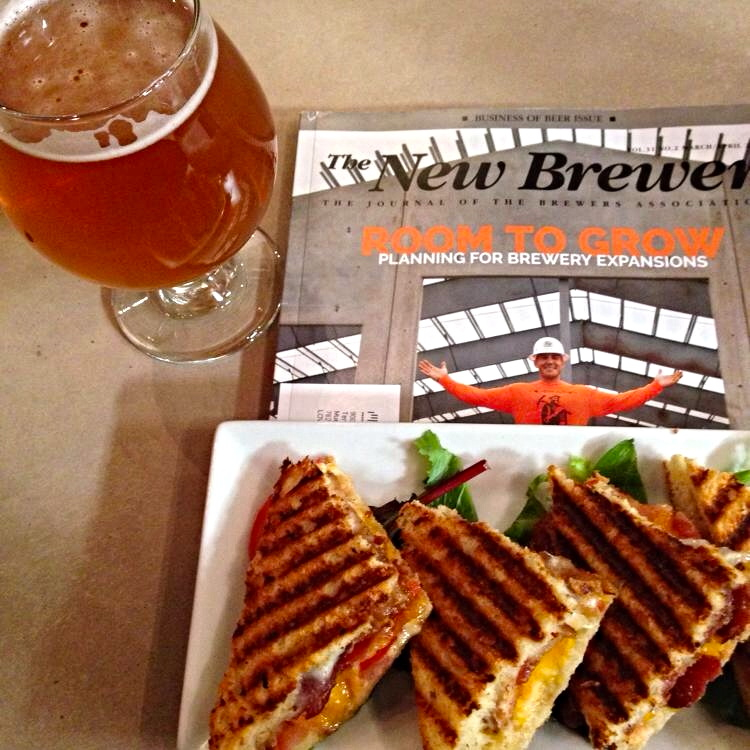 Bacon grilled cheese, beer and beer studies.
April:

Bhakti Chai brewery tour!

Bhakti Chia Pudding recipe creation.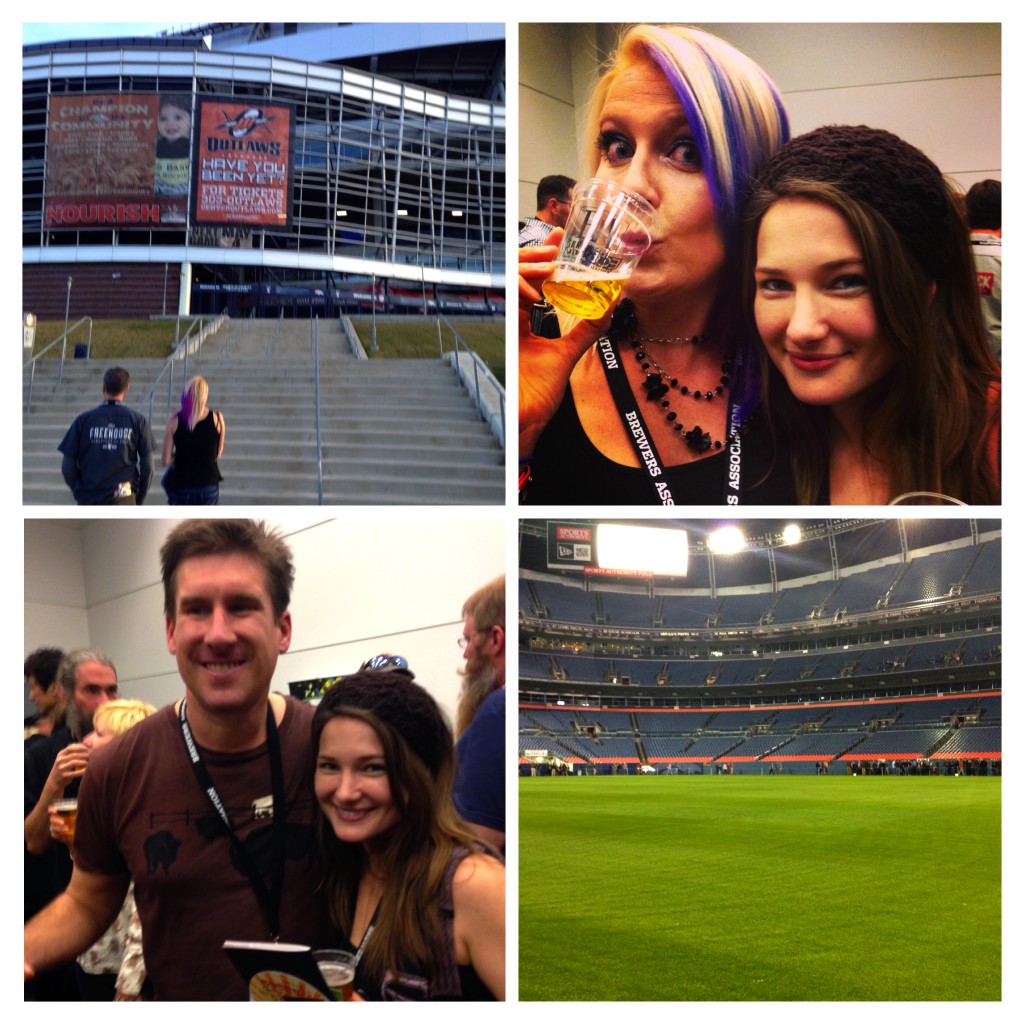 Craft Brewers' Convention! Hung out with my buds Dan and Ashley the entire weekend.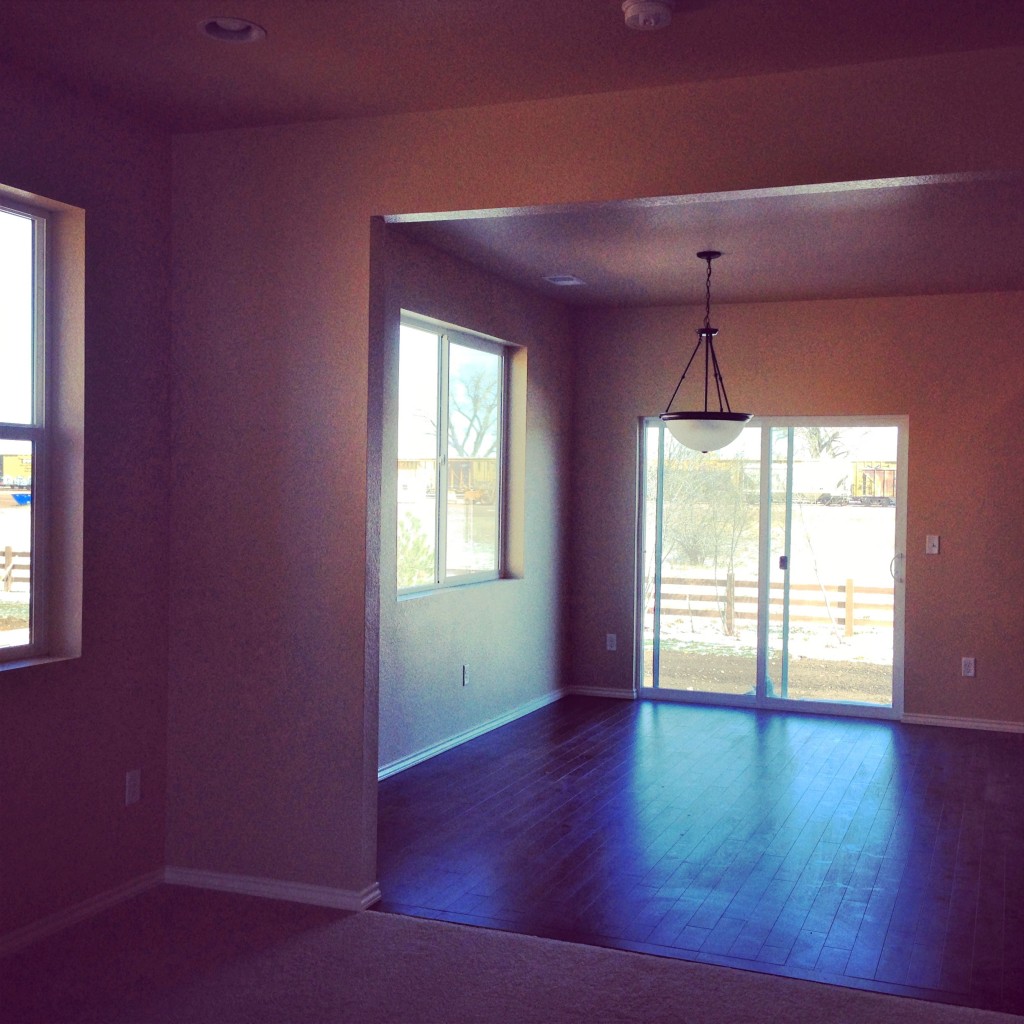 Floors and drywall finished in the house!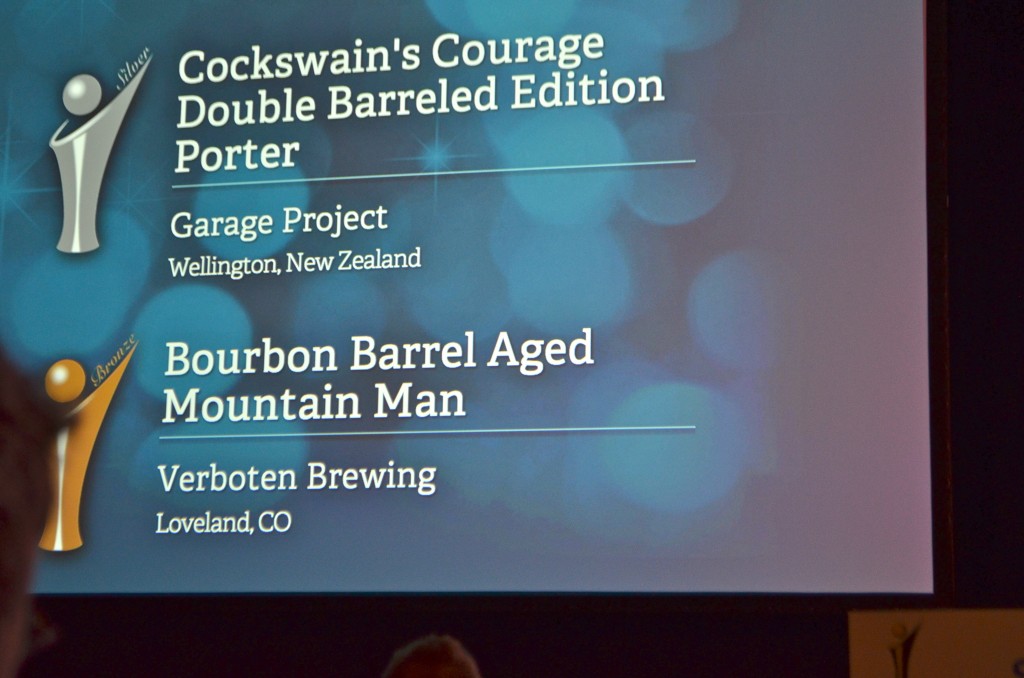 Watched the wonderful Verboten Brewing win awards at the World Beer Cup!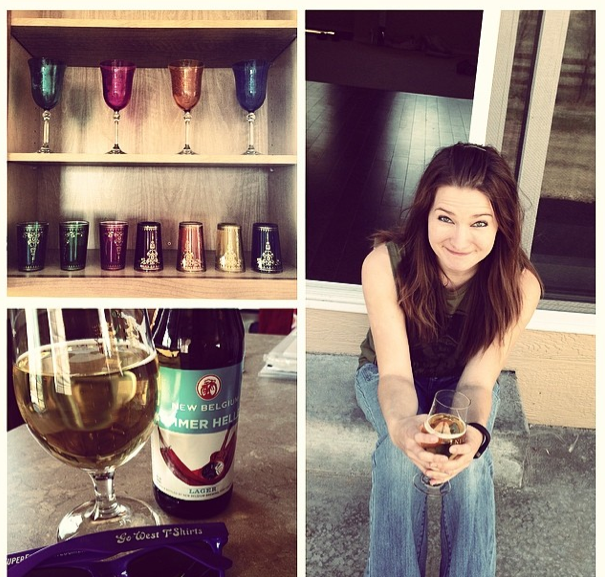 Moved into my house and enjoyed beer on my back porch.

Didn't have enough money for food, but found a way to buy beer so I at least had something in my fridge.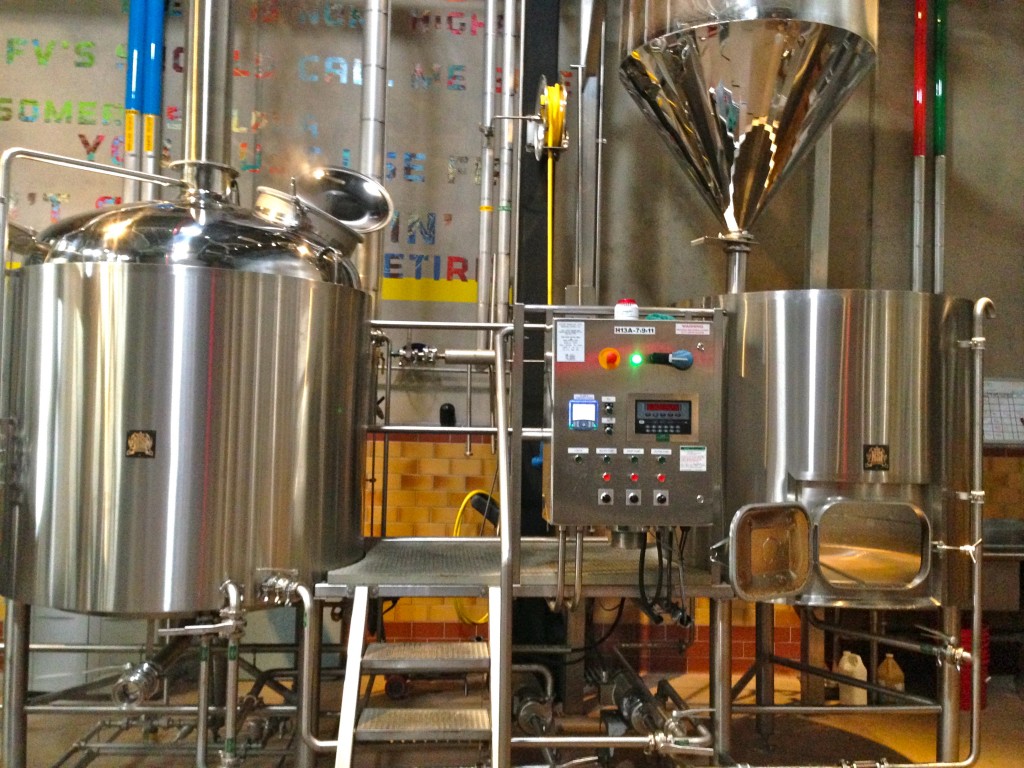 Brewed at New Belgium with Snowbank Brewing!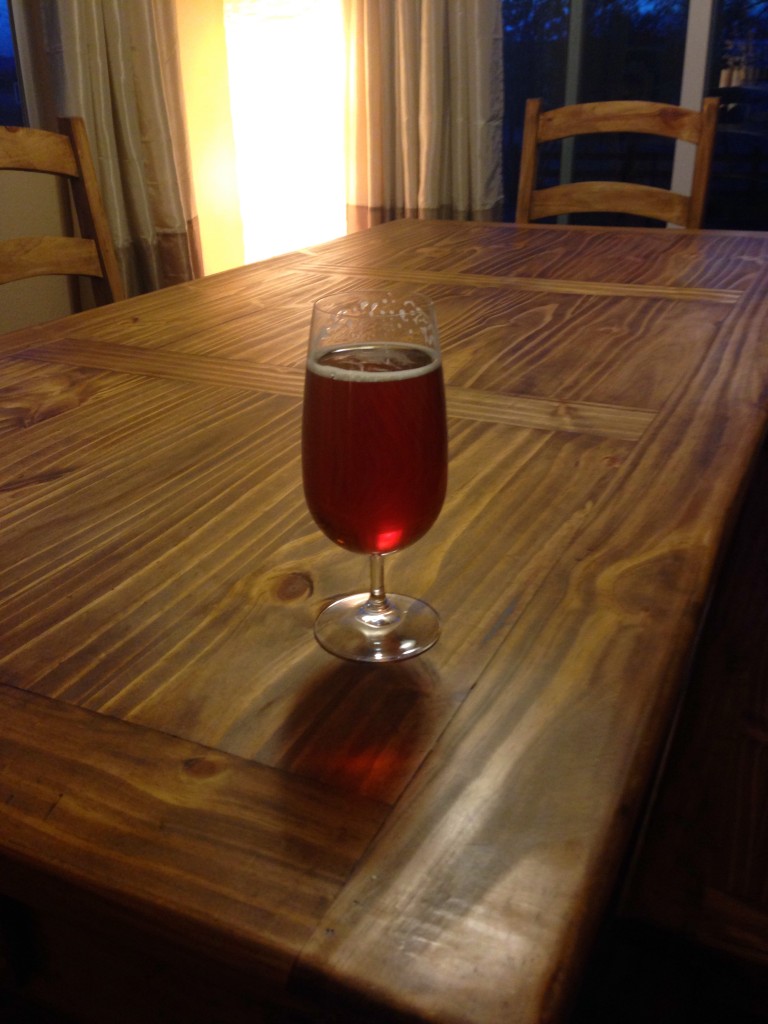 Bought a kitchen table so I could have something to put a beer glass on. Because I still couldn't afford food…
May: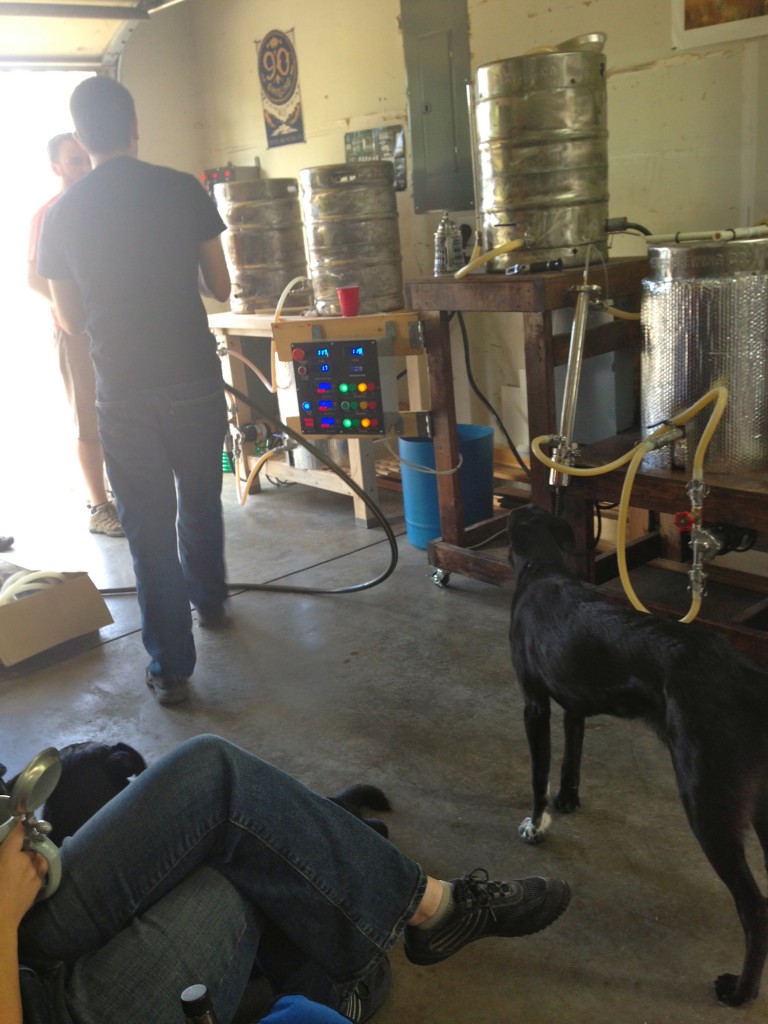 Brewed at my bro's house for Big Brew.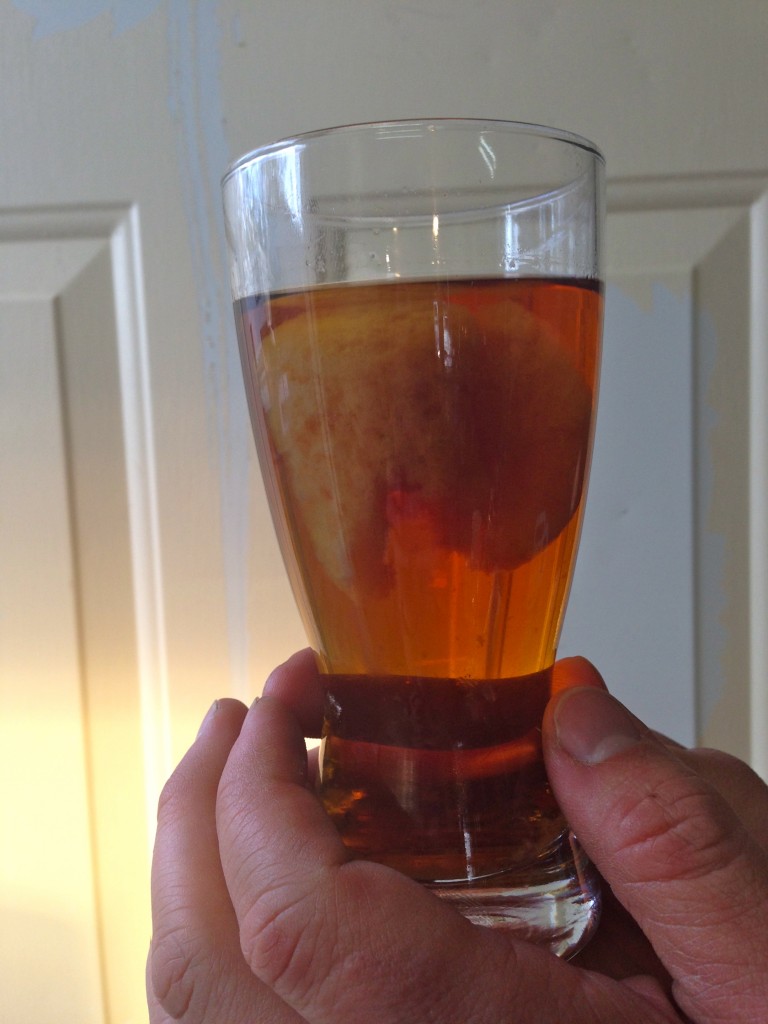 Cold break!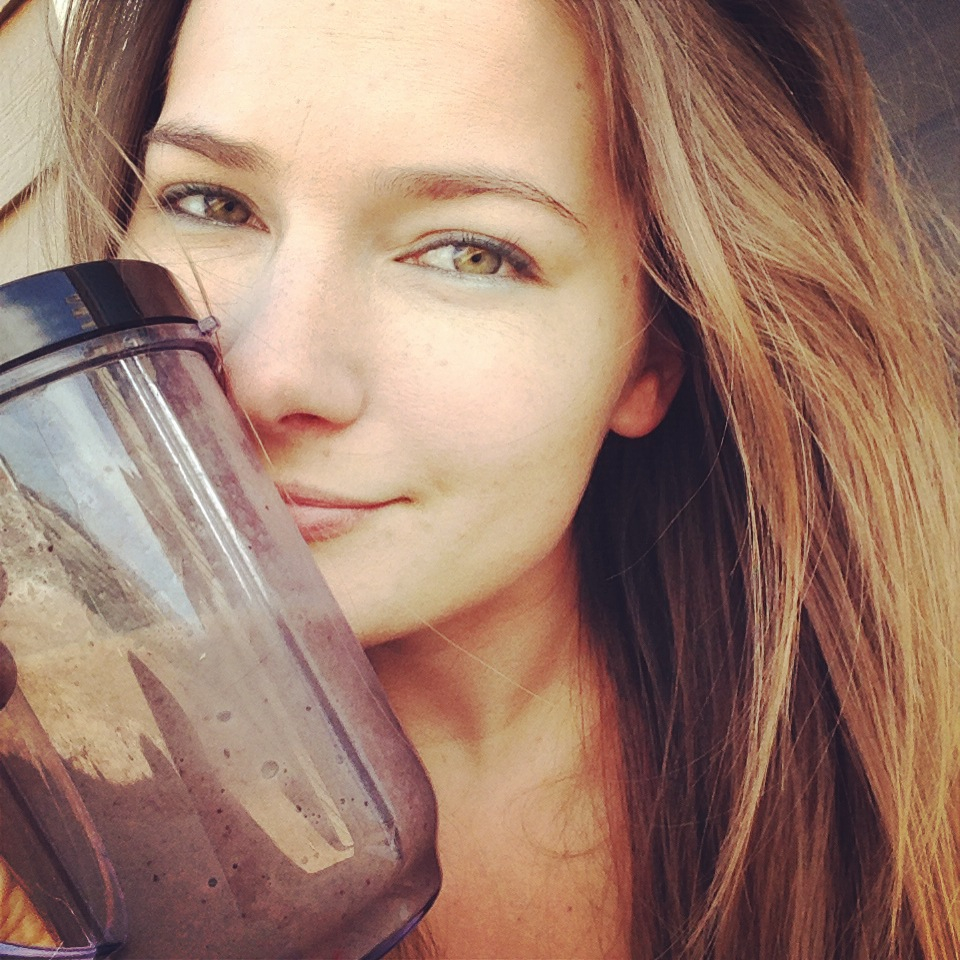 Rediscovered my love for green monstas while on my new back porch enjoying the summer view.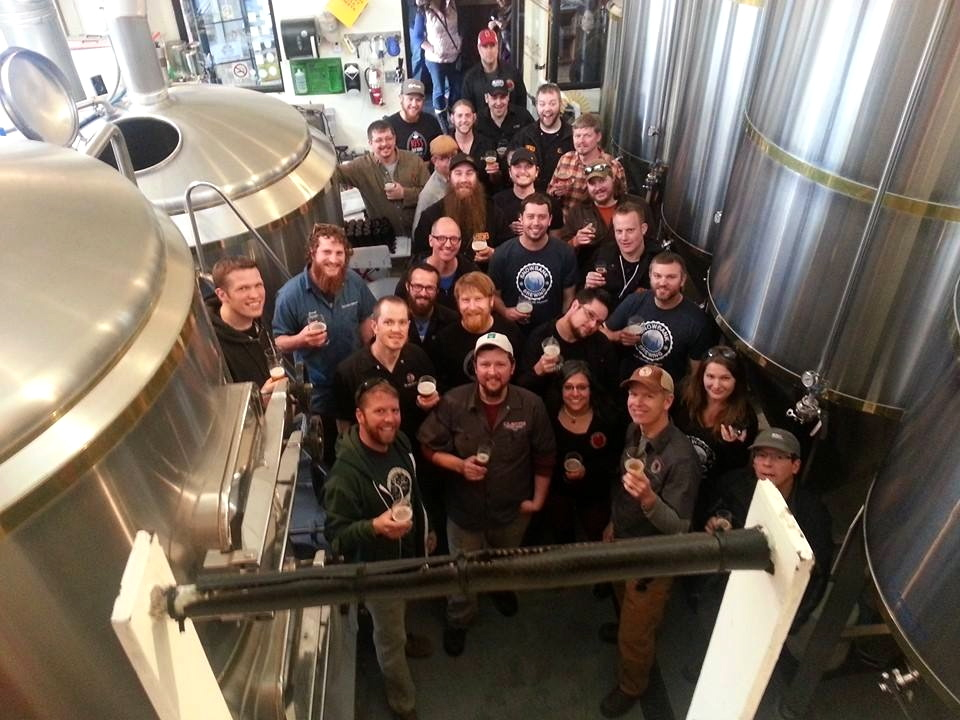 Tapped our collaboration brew for Fort Collins Beer Week.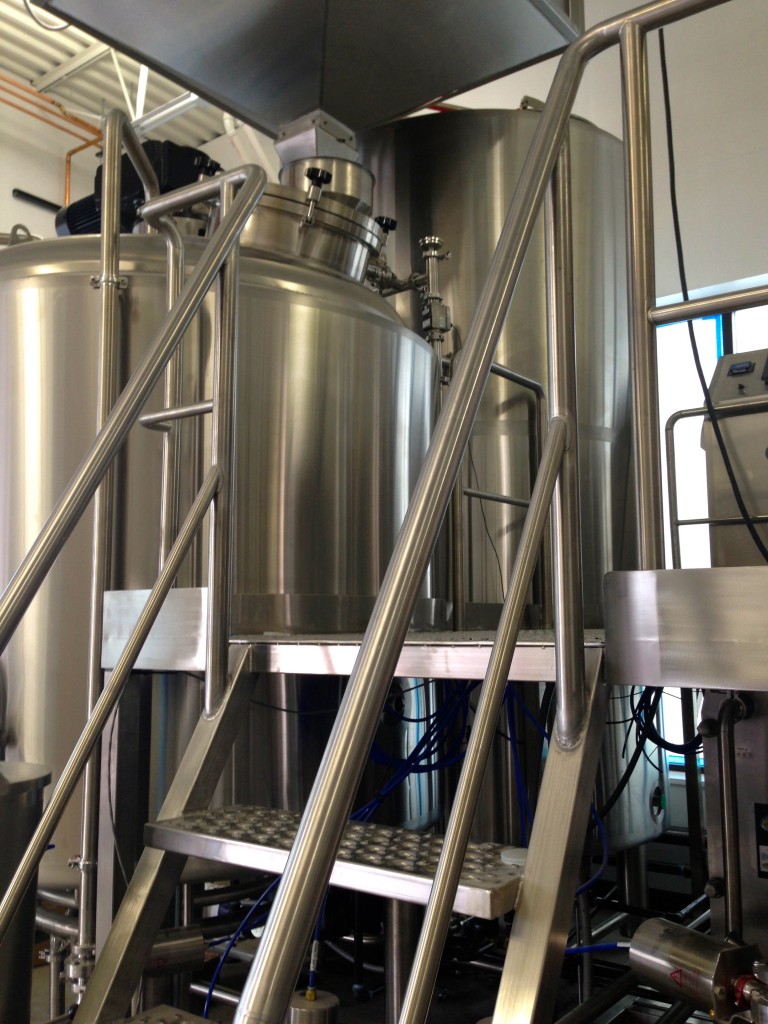 Installed our brew system at Snowbank!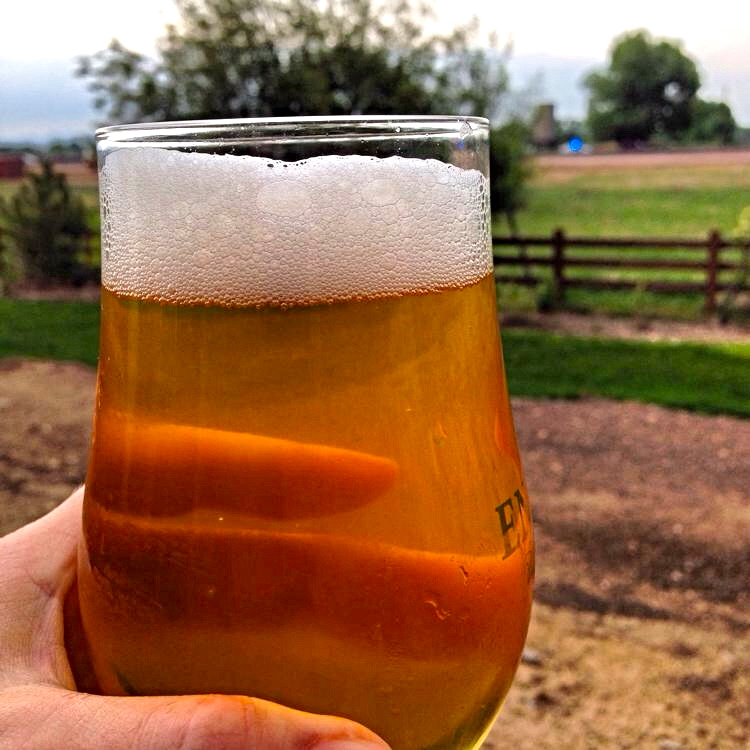 Enjoyed many Loose Leafs from my back porch.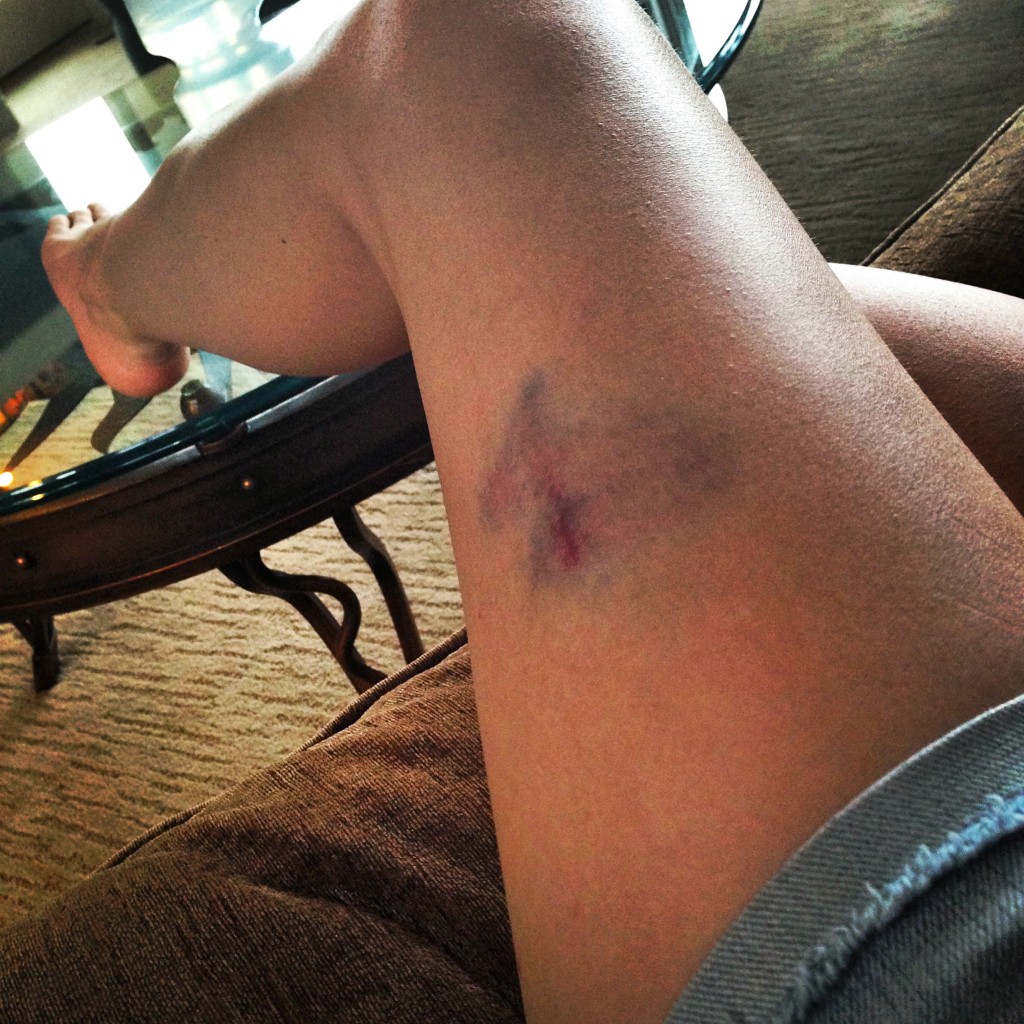 Got attacked by a rogue vacuum.
June: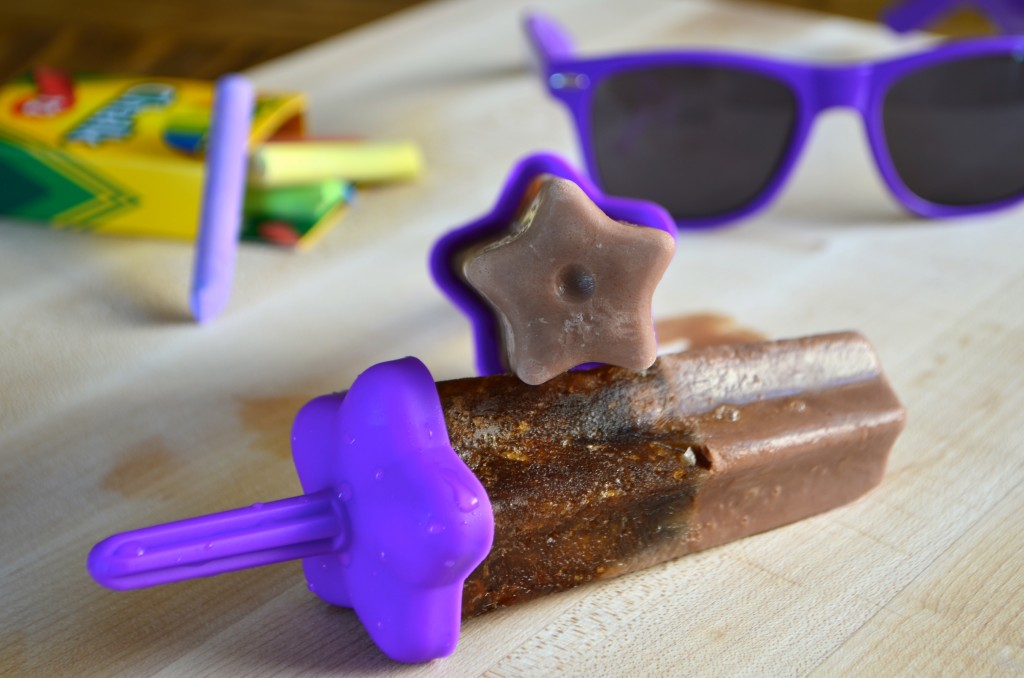 Made beersicles!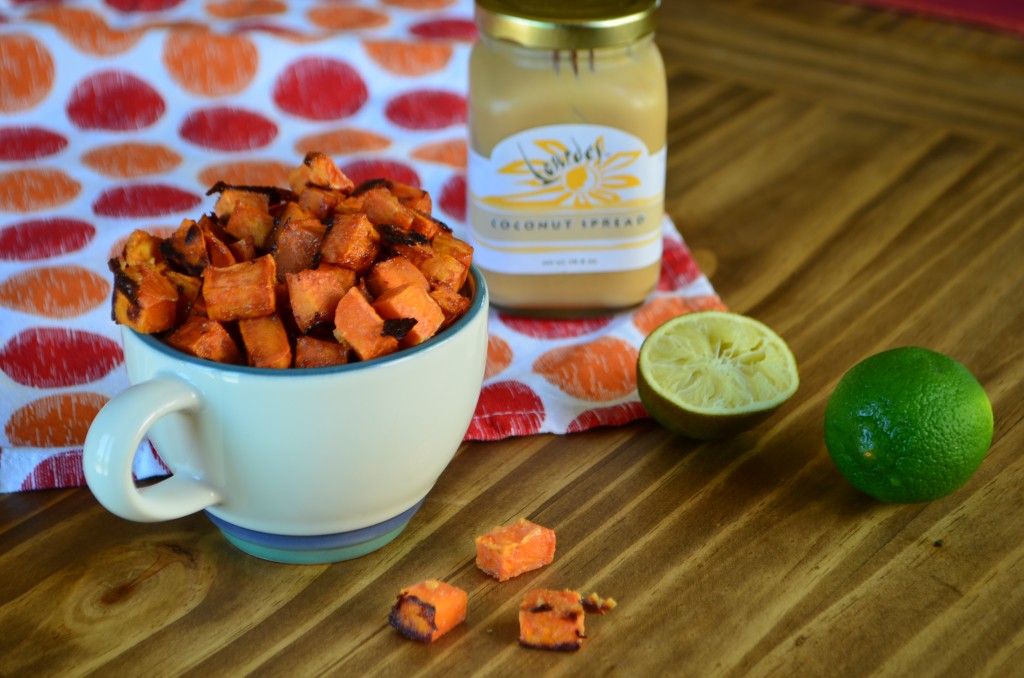 Made Coconut Glazed Sweet Potatoes!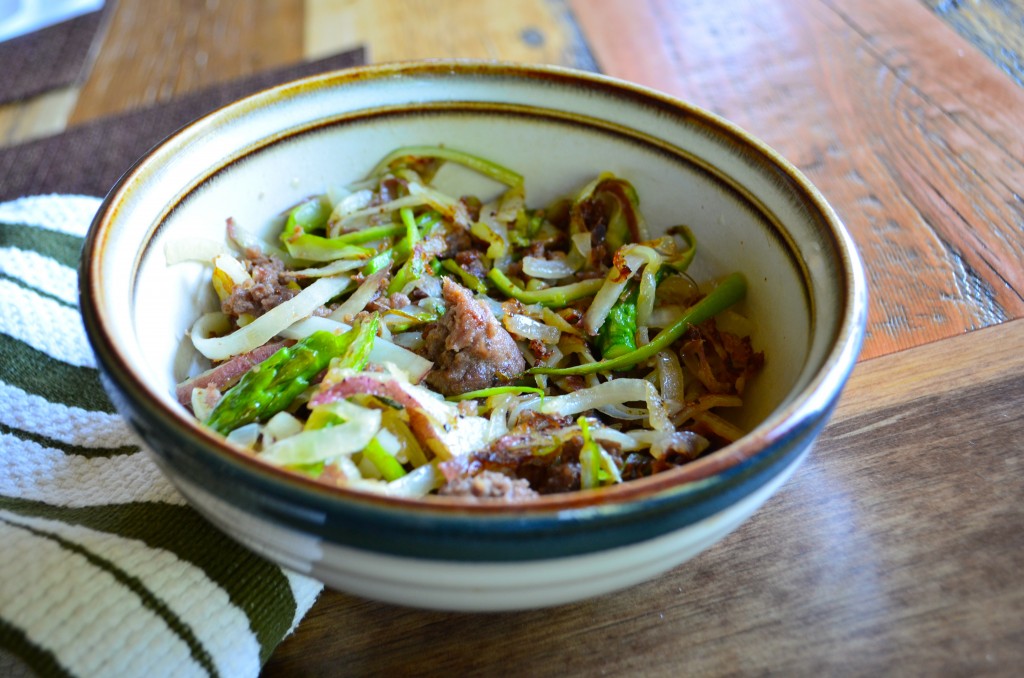 Made Veggie Hash with Imitation Panda Meat.

Biked everywhere.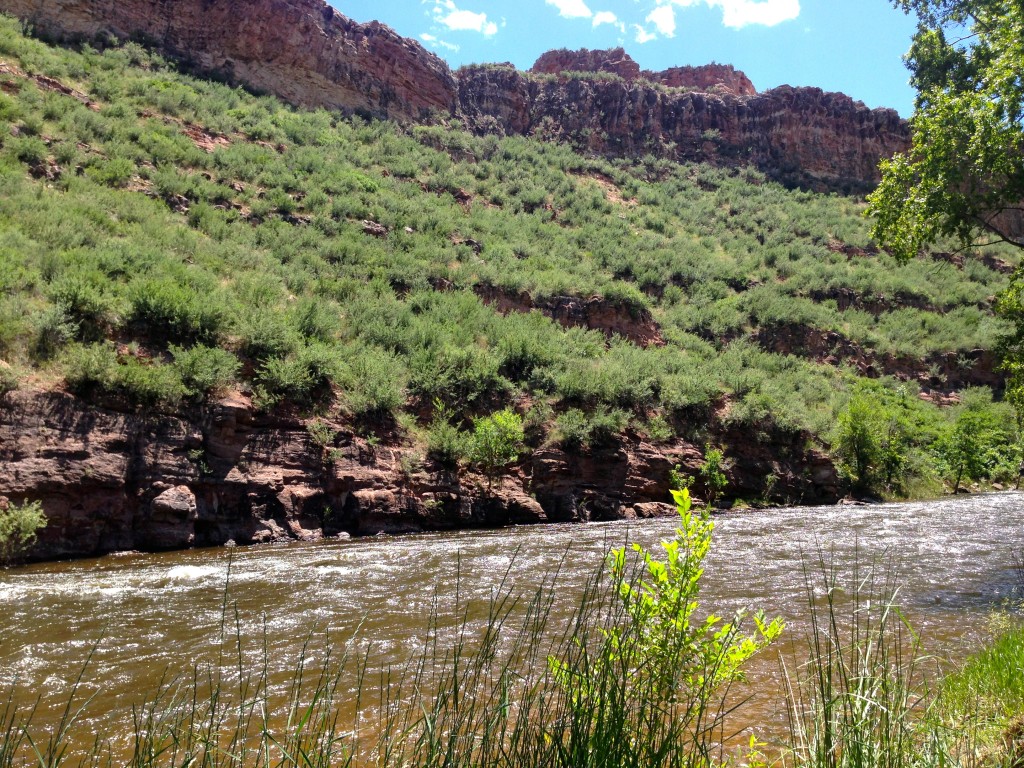 And I mean everywhere.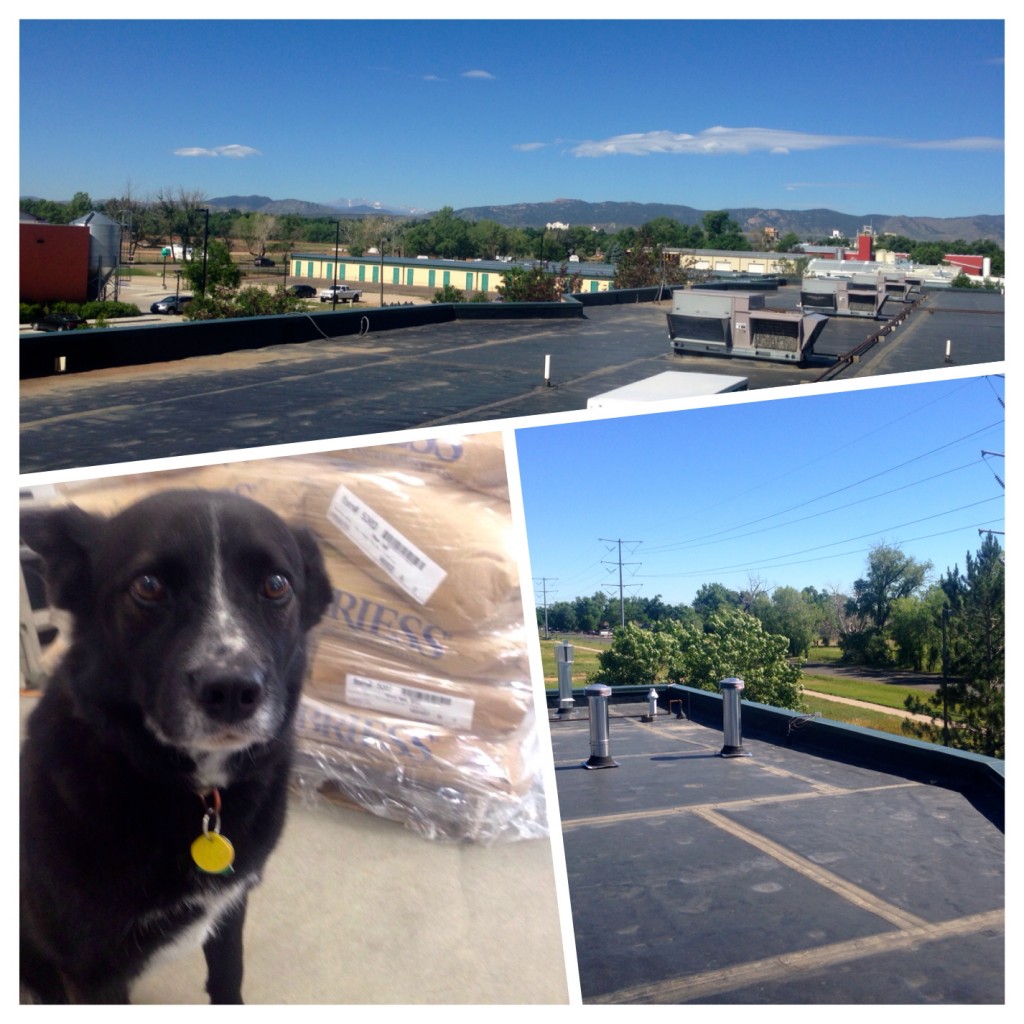 Had our first brew day on our own system with the help of a handsome brewdog.
July: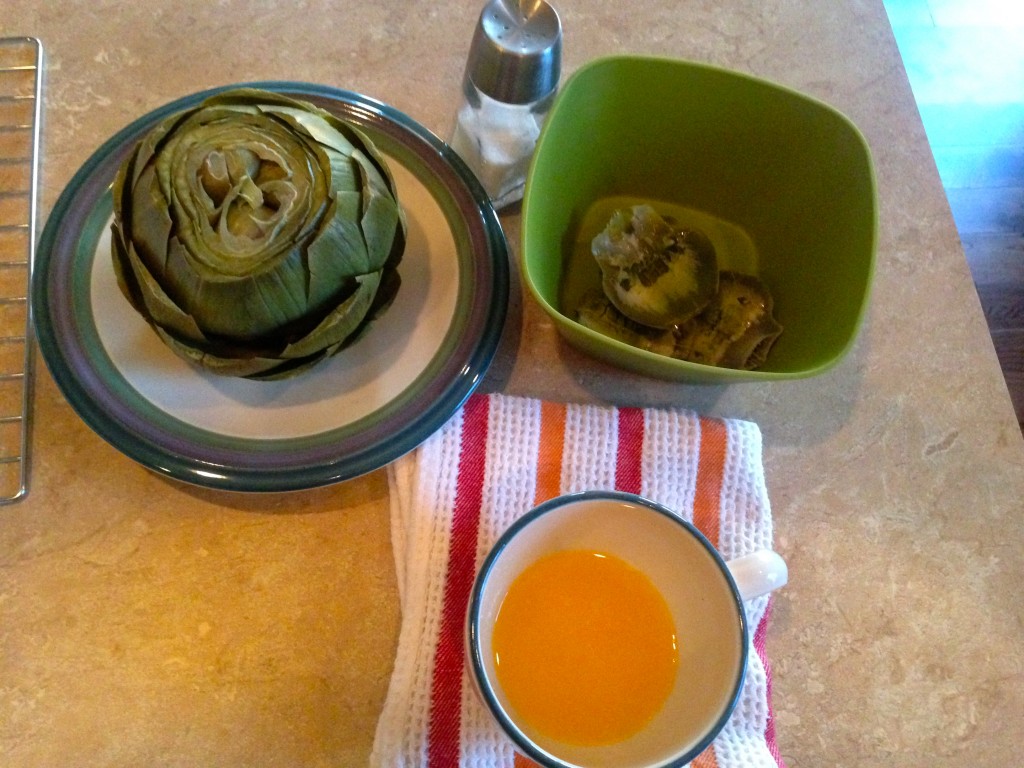 Made friends with artichokes after a rough beginning.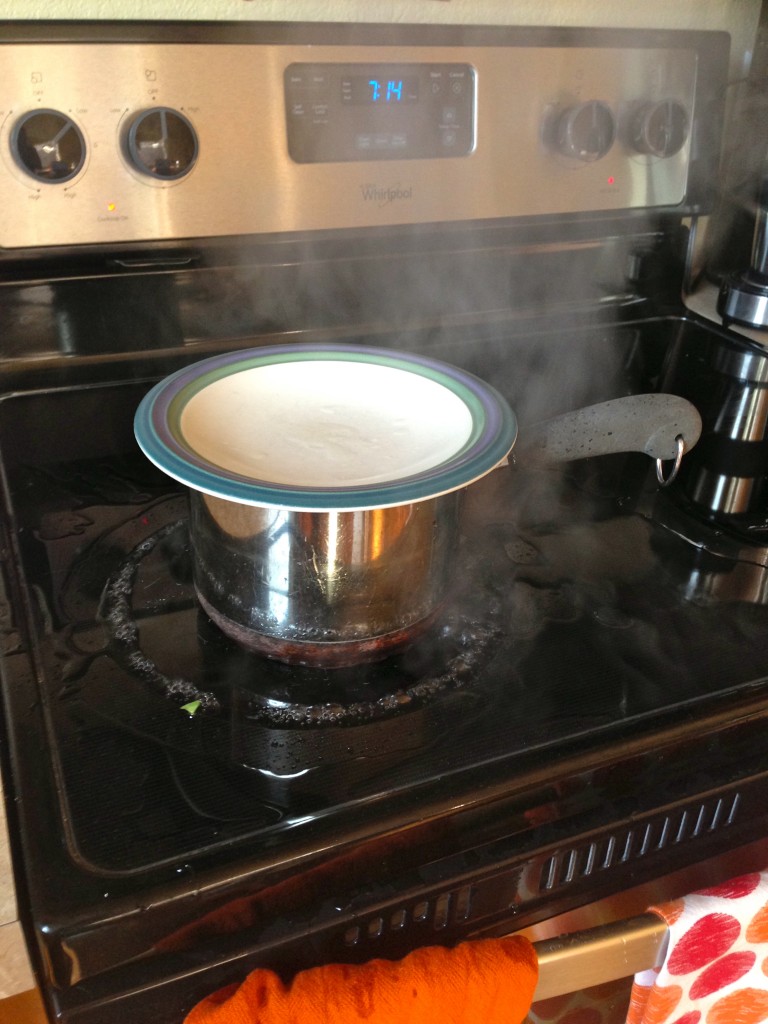 A very rough beginning.

More brewing!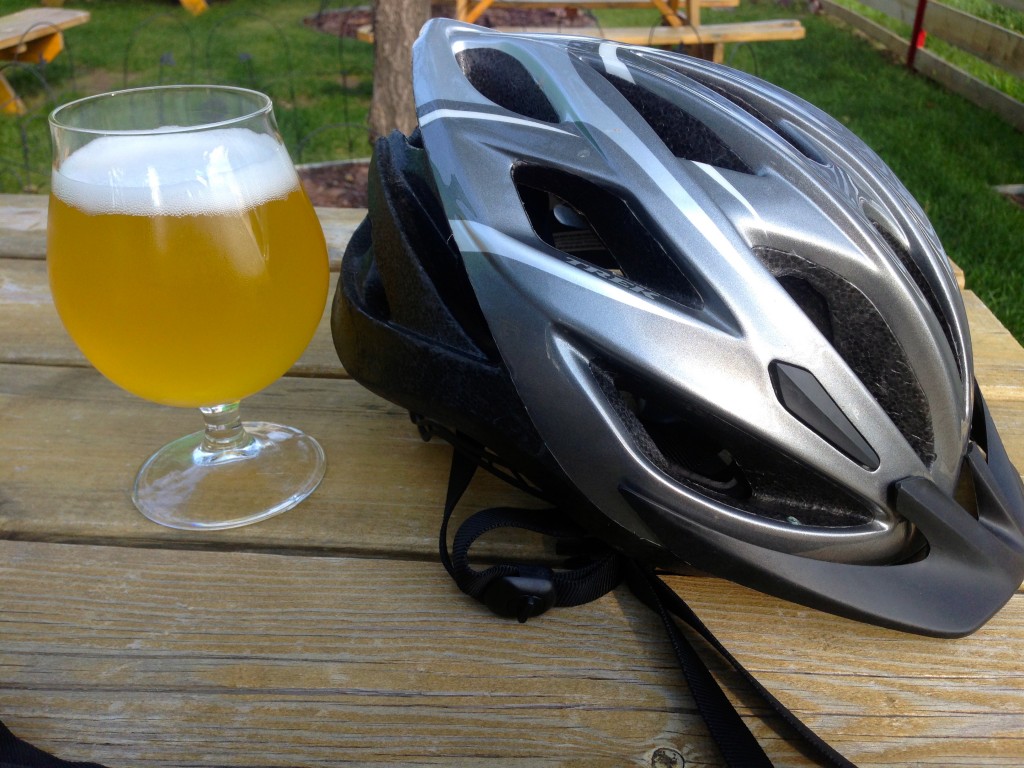 Biked everywhere.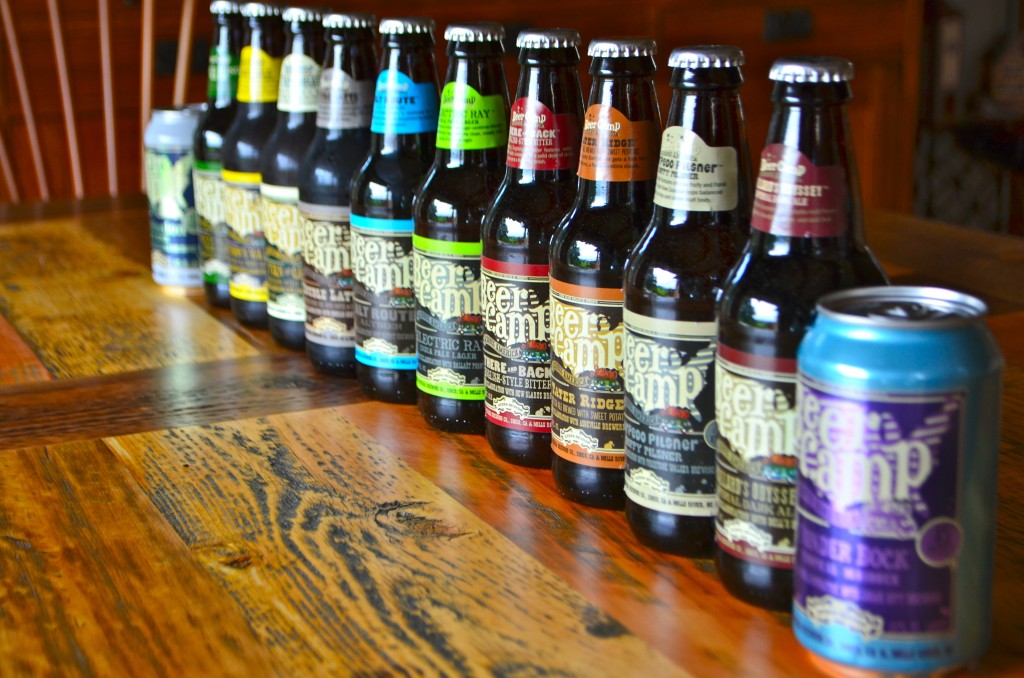 Rehydrated from biking everywhere with Beer Camp.

Ate way too many artichokes.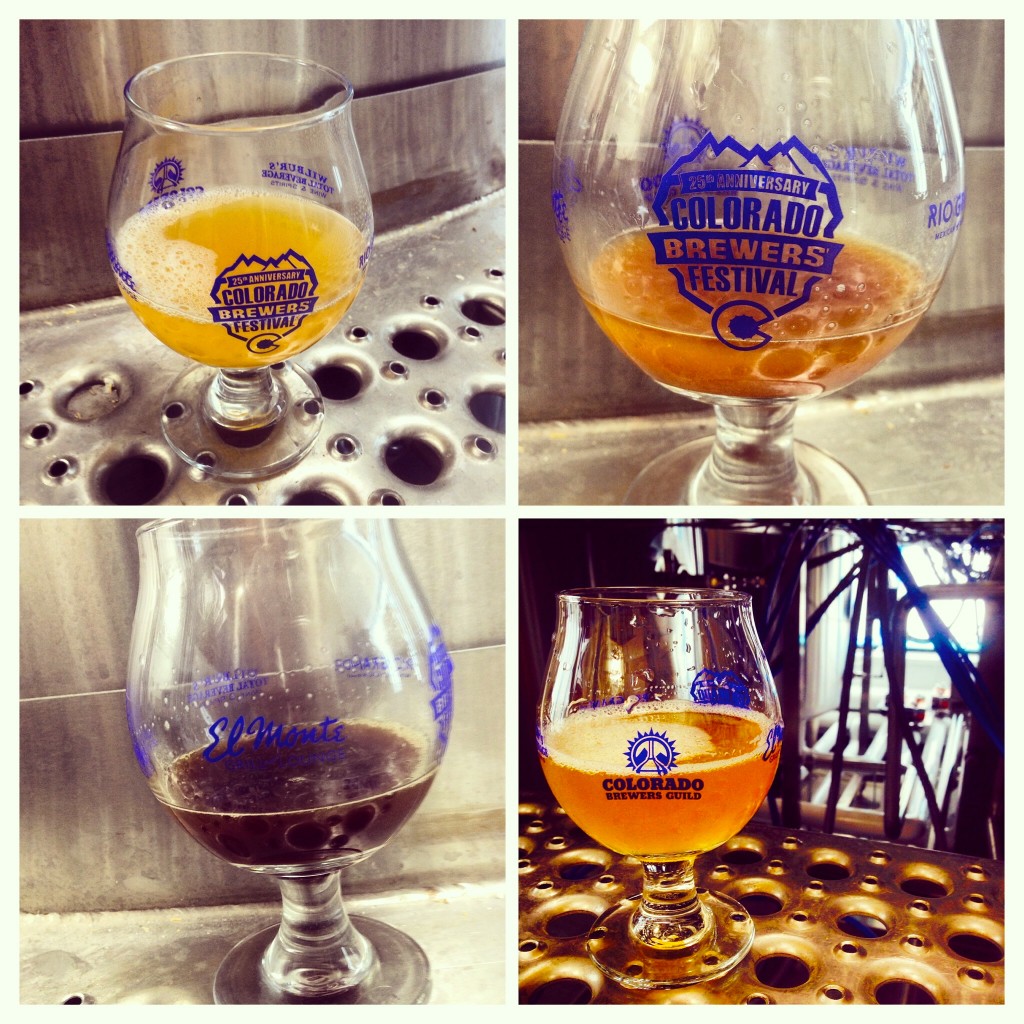 Did quality control for four of our (soon to be) eight beers.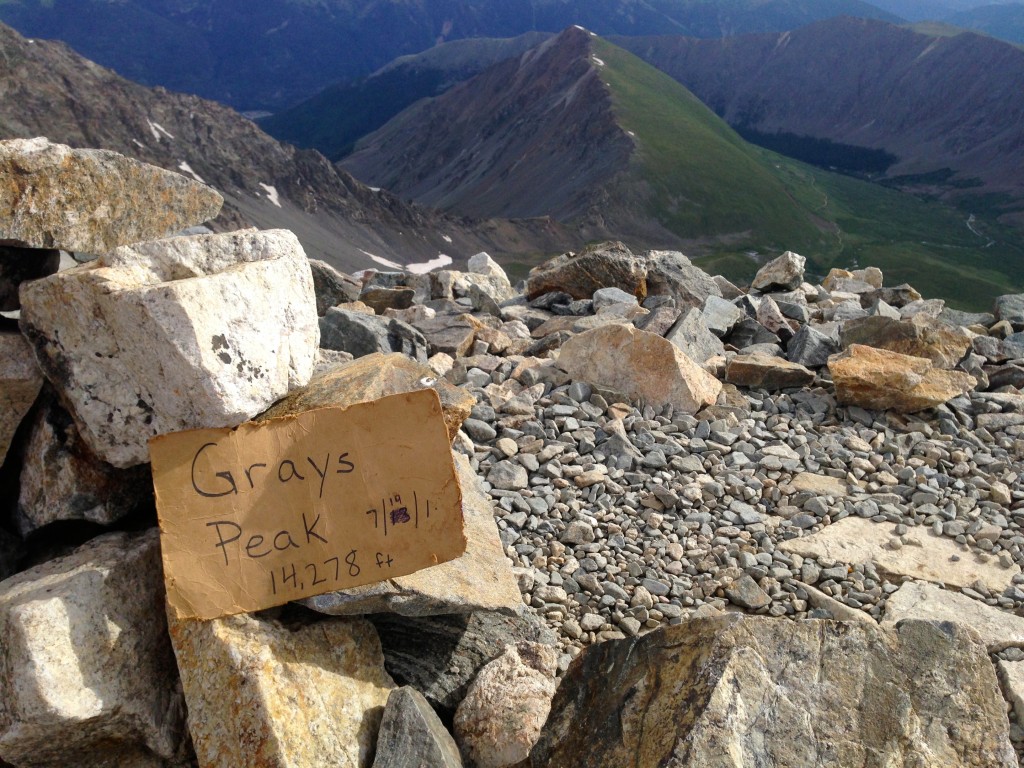 Hiked two 14ers in one day.


Swore I'd never hike another 14er in my life as I cared for my torn feet and aching knees.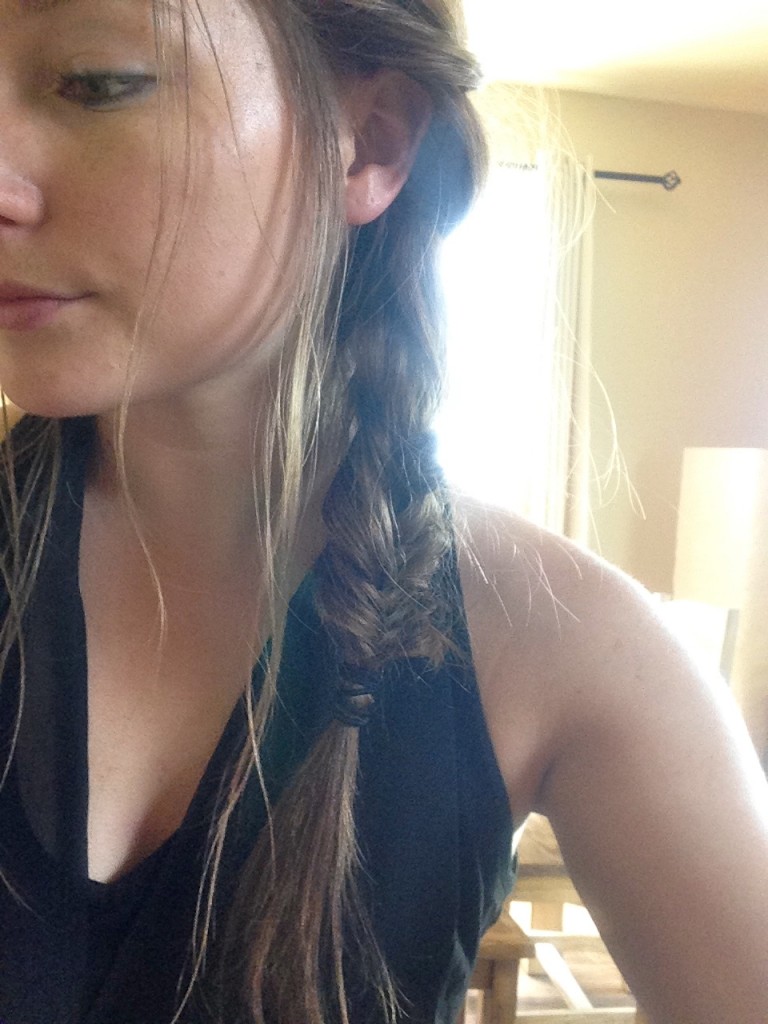 Braided my hair a lot. Took selfies of it. Cringed looking back on them. Posted them anyway.
August: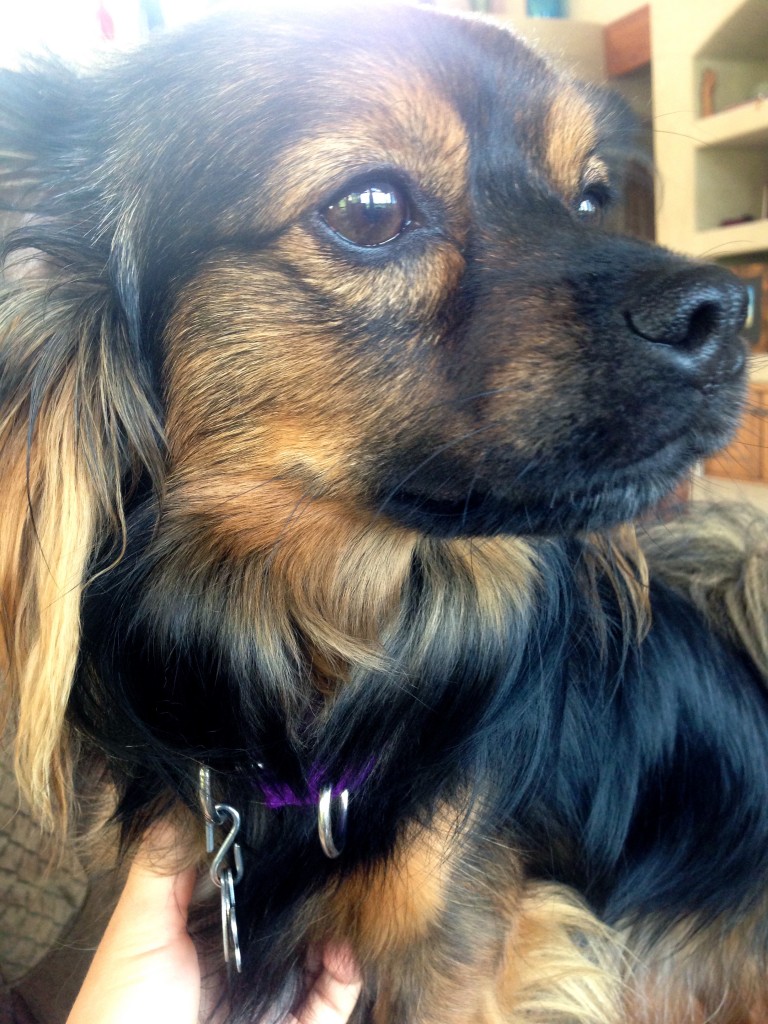 Took care of this handsome gentleman while my parental unit toured Europe.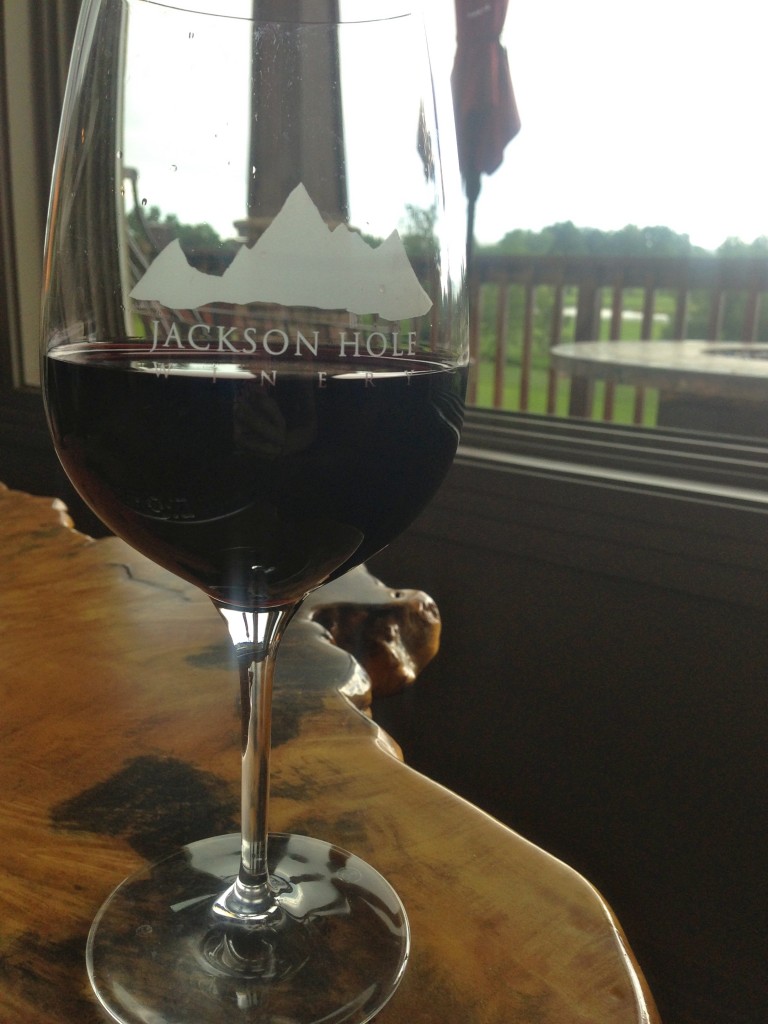 Drank some Zinfandel.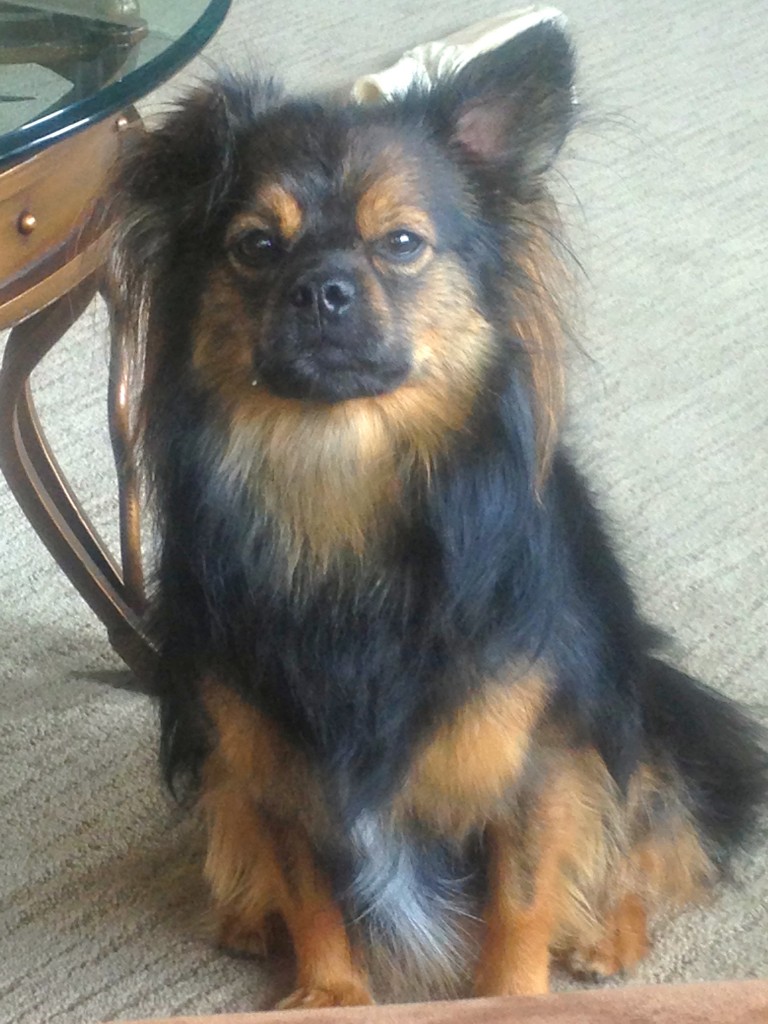 Fell head over heels in love with this handsome gentleman as I do every day.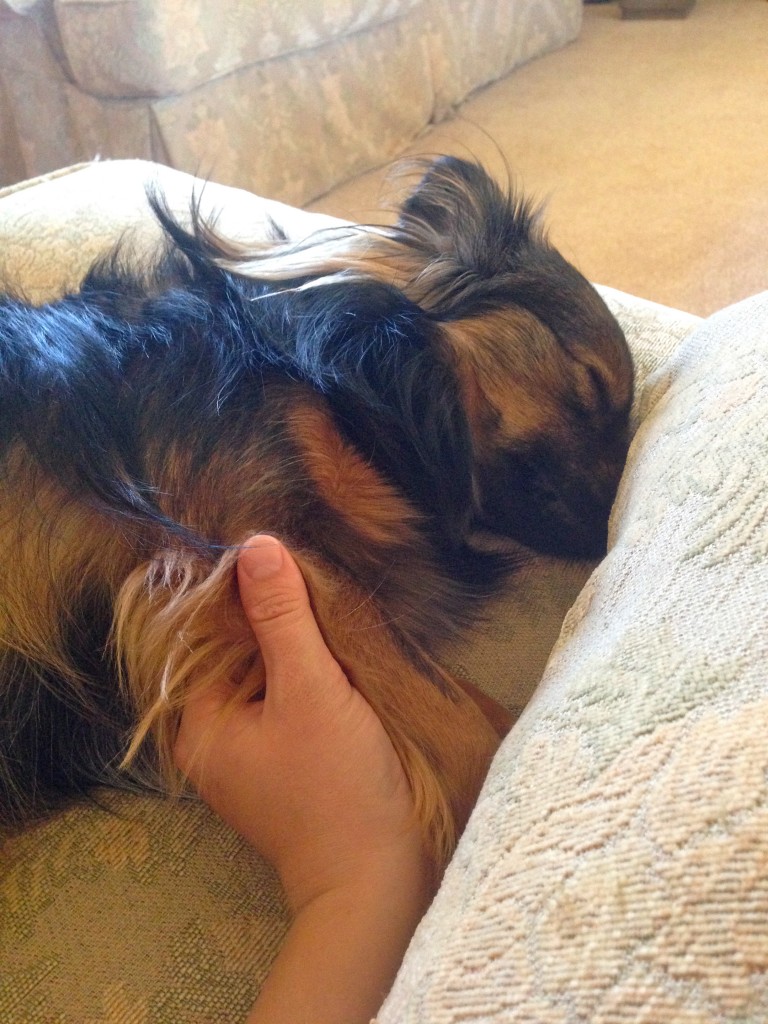 So much love.

Kayaked around some Colorado lakes.

Had our brewery release party at Cranknstein!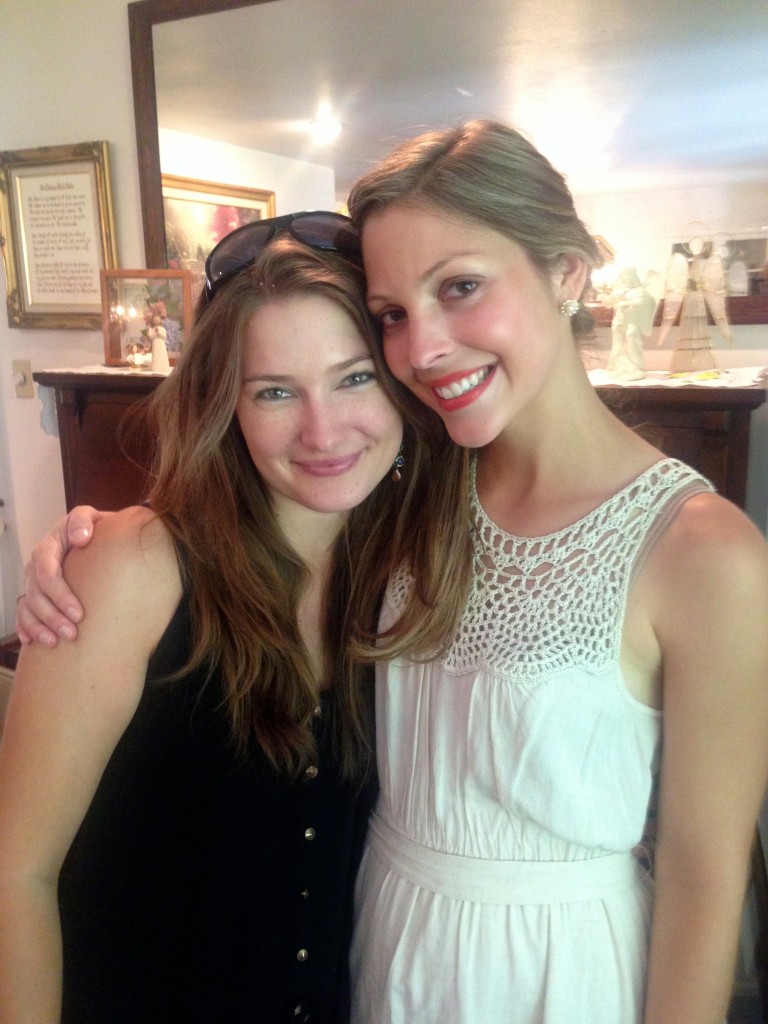 Celebrated the upcoming wedding of my bestie of twenty years.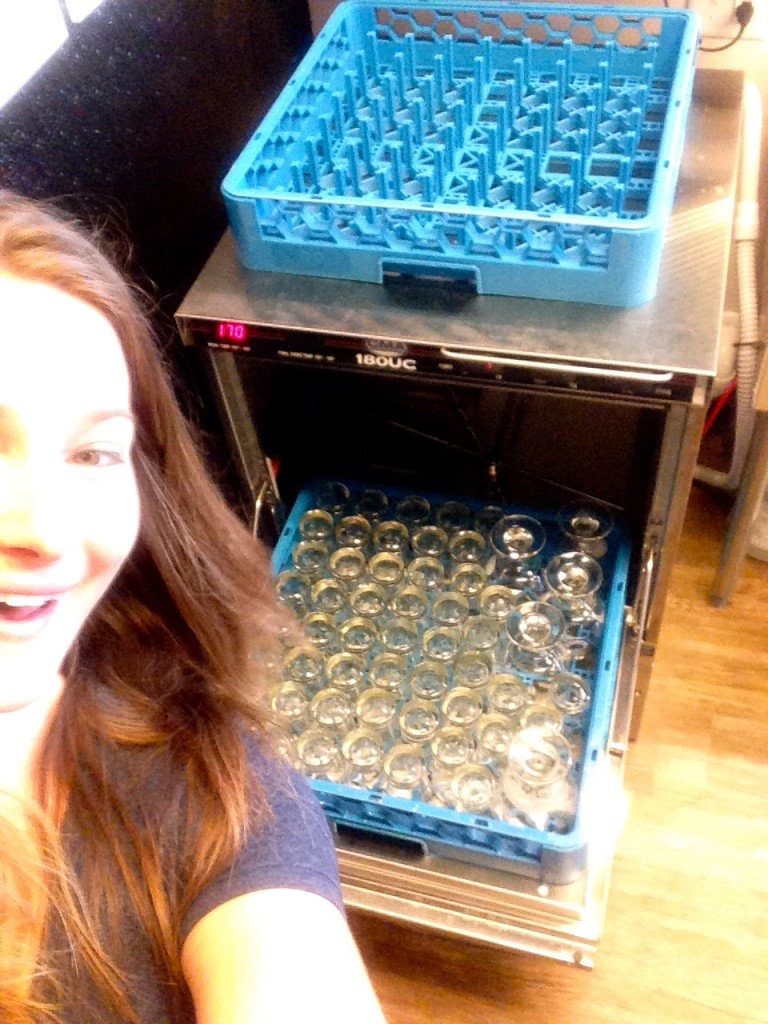 Opened Snowbank Brewing with one of the most insanely busy days of my life!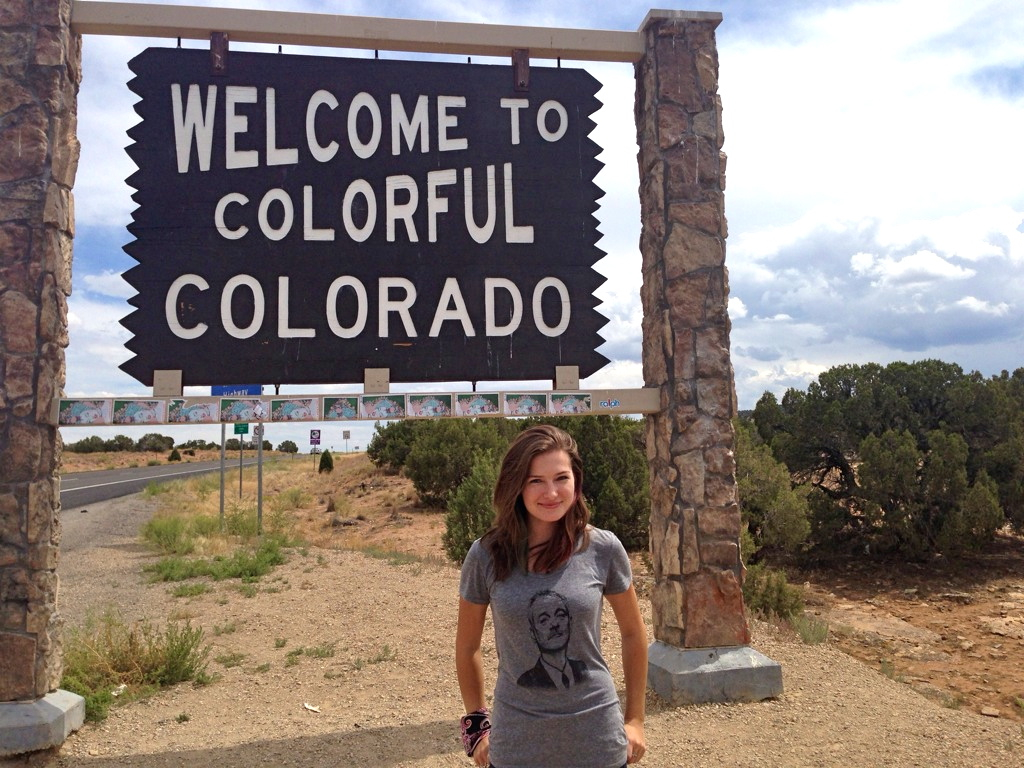 Reflected back to crossing the border into Colorado a year earlier to begin such a wonderful life.
September: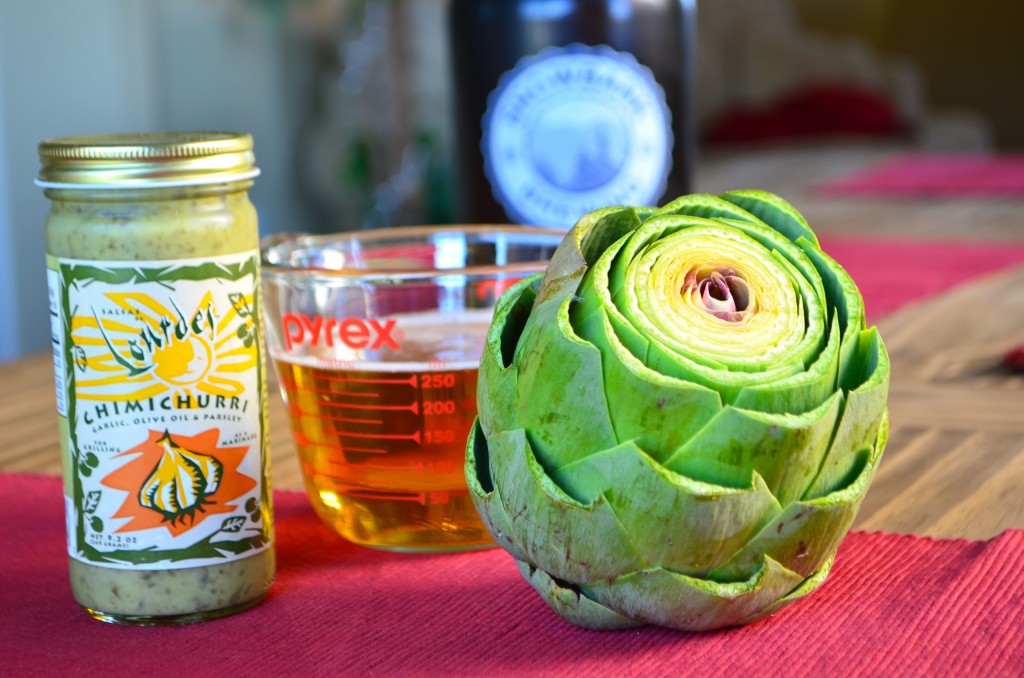 The artichokes continue…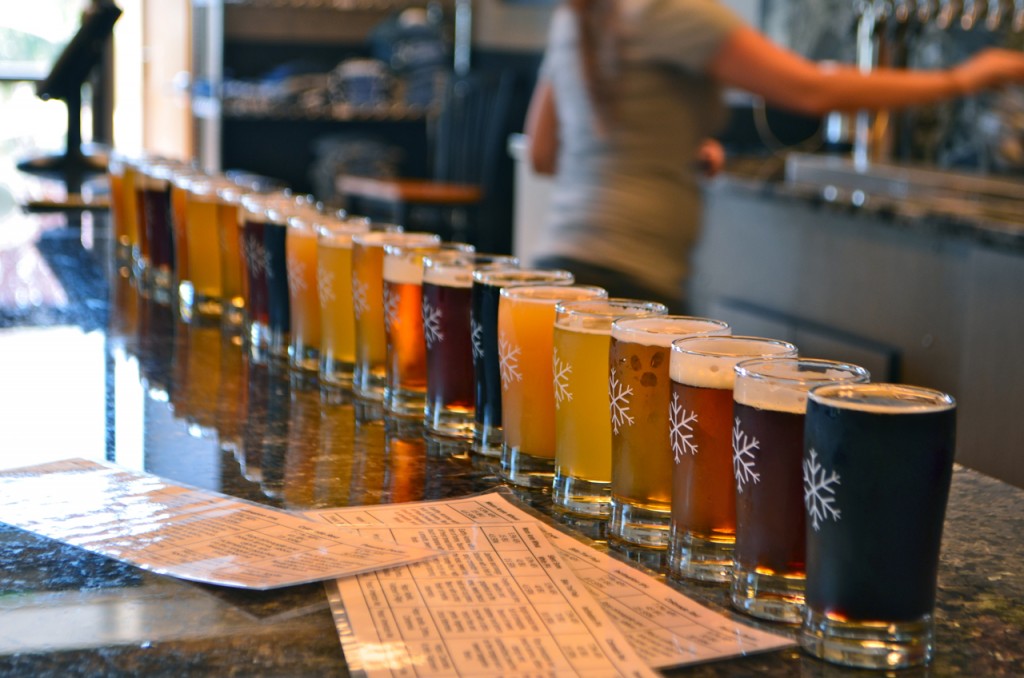 The brewery explodes with popularity.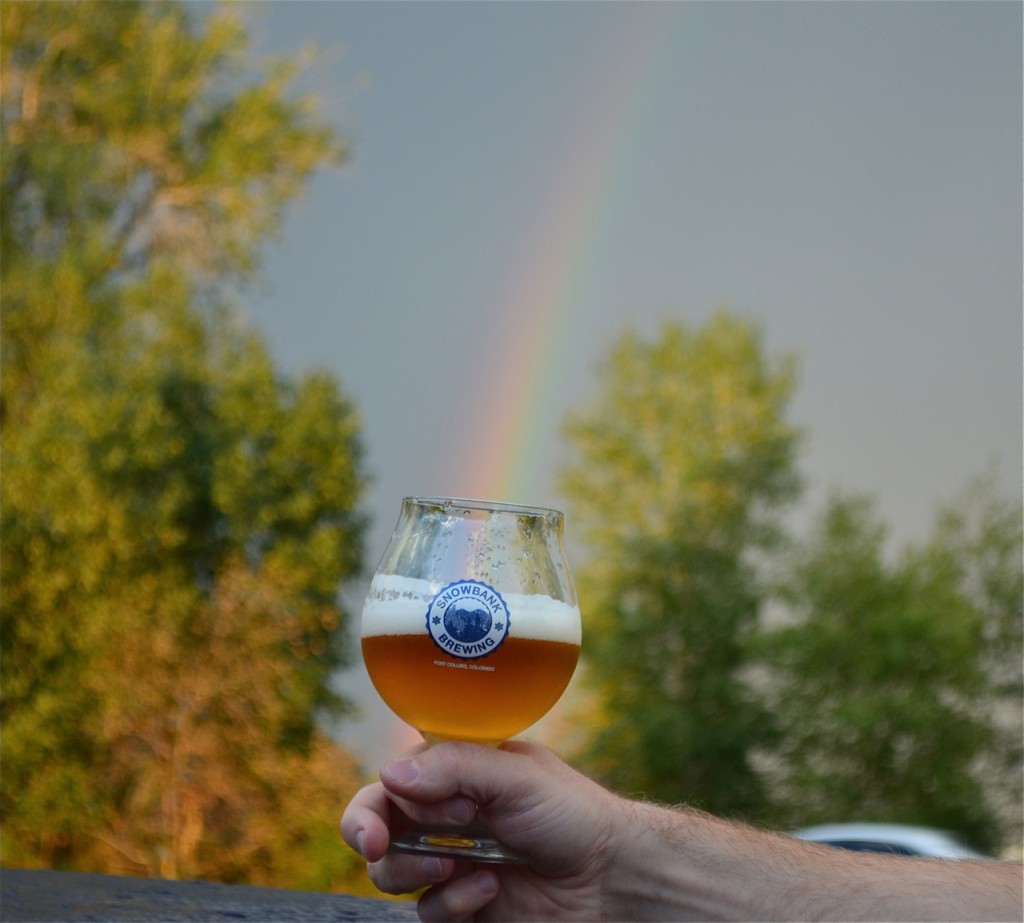 Our social media outlets become extremely popular.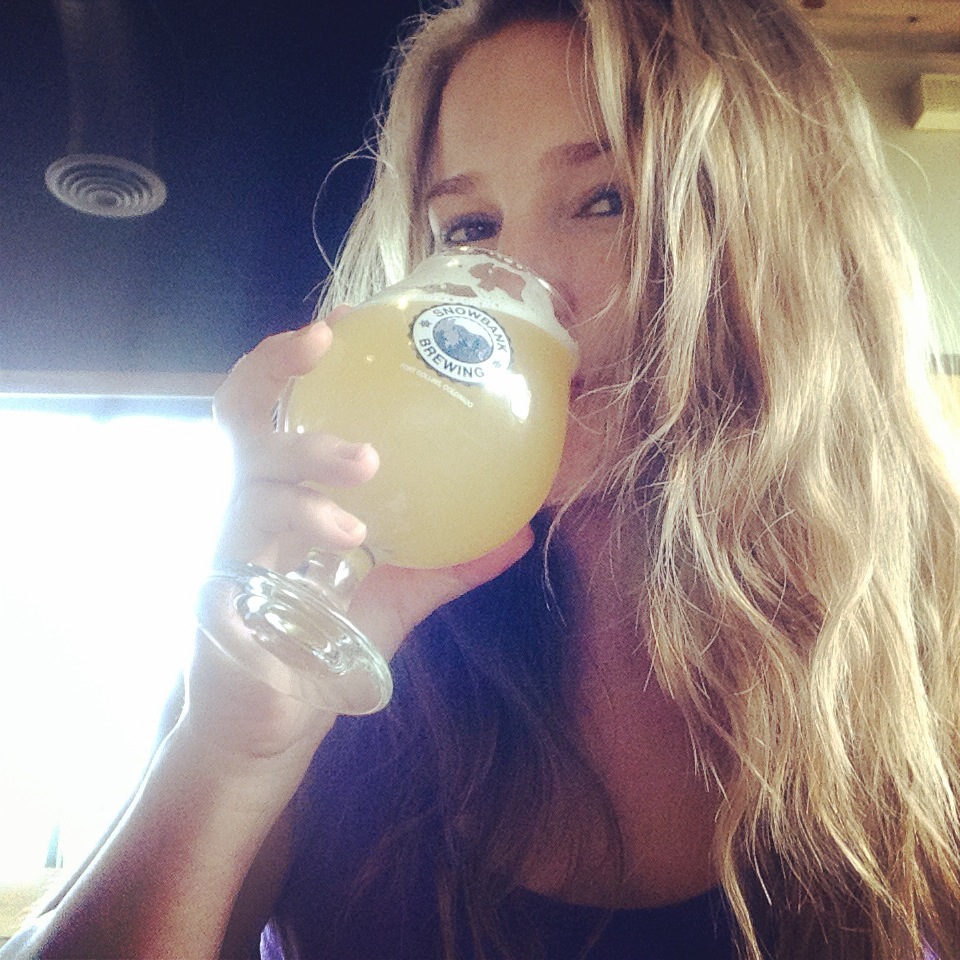 Delicious beer was consumed.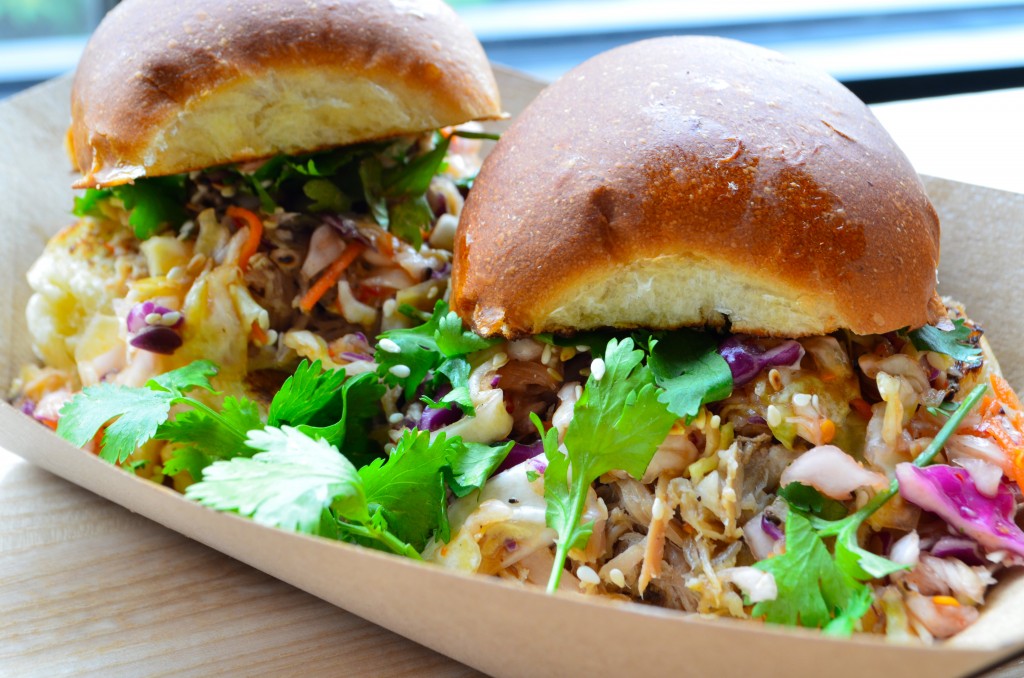 I fell in love with Umami.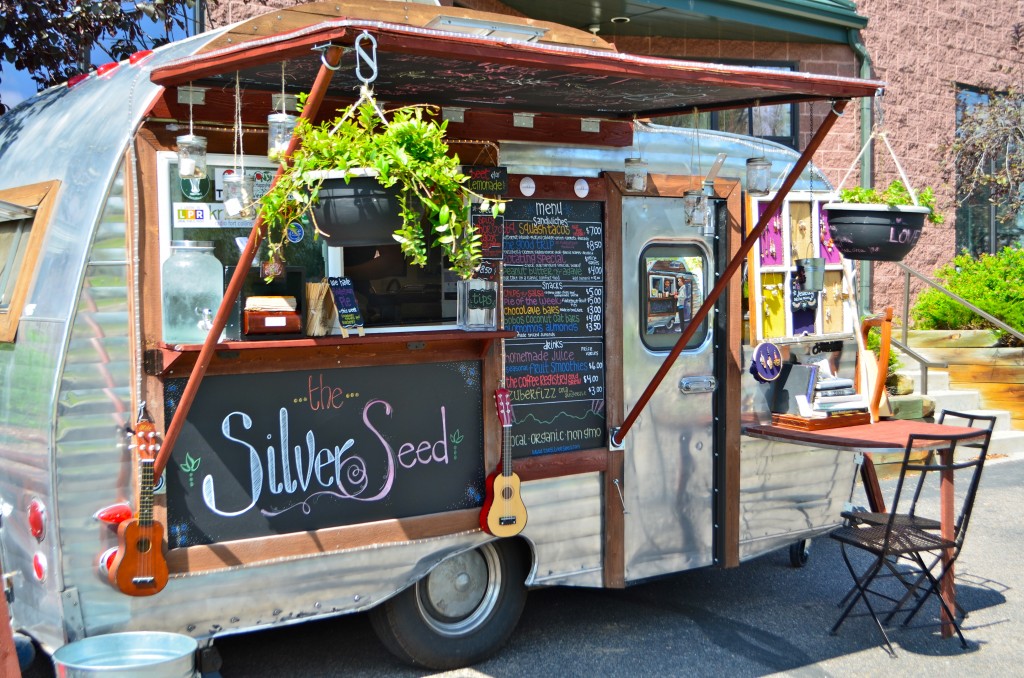 I fell in love with The Silver Seed.

I enjoyed even more sunsets on my back porch as the sun began to set earlier every day.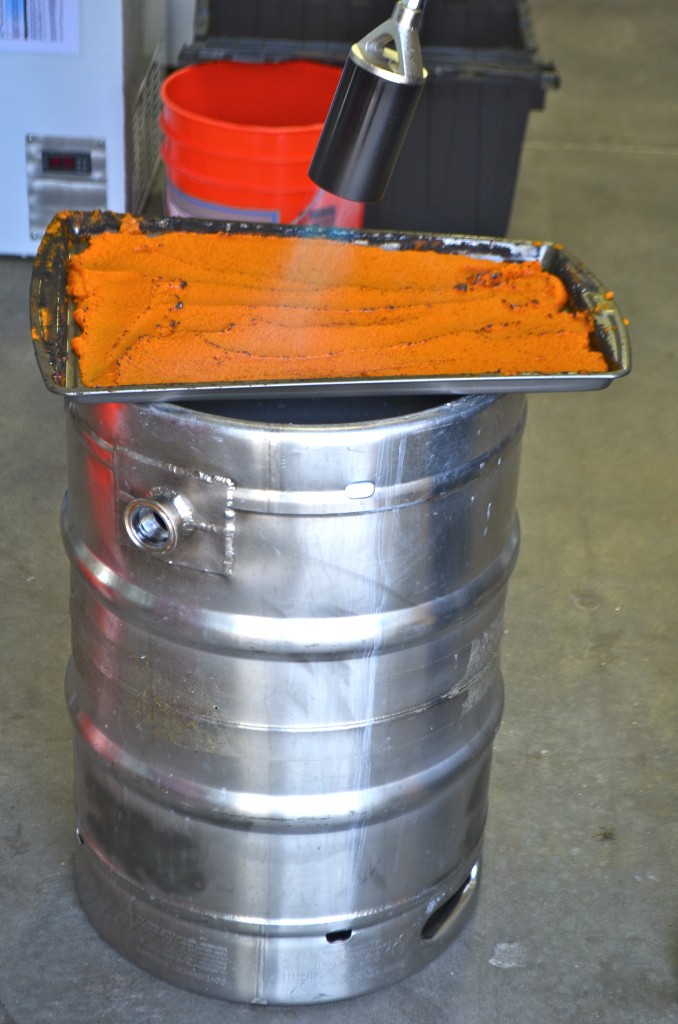 We played with a flame thrower and caramelized 100lbs of pumpkin.
October: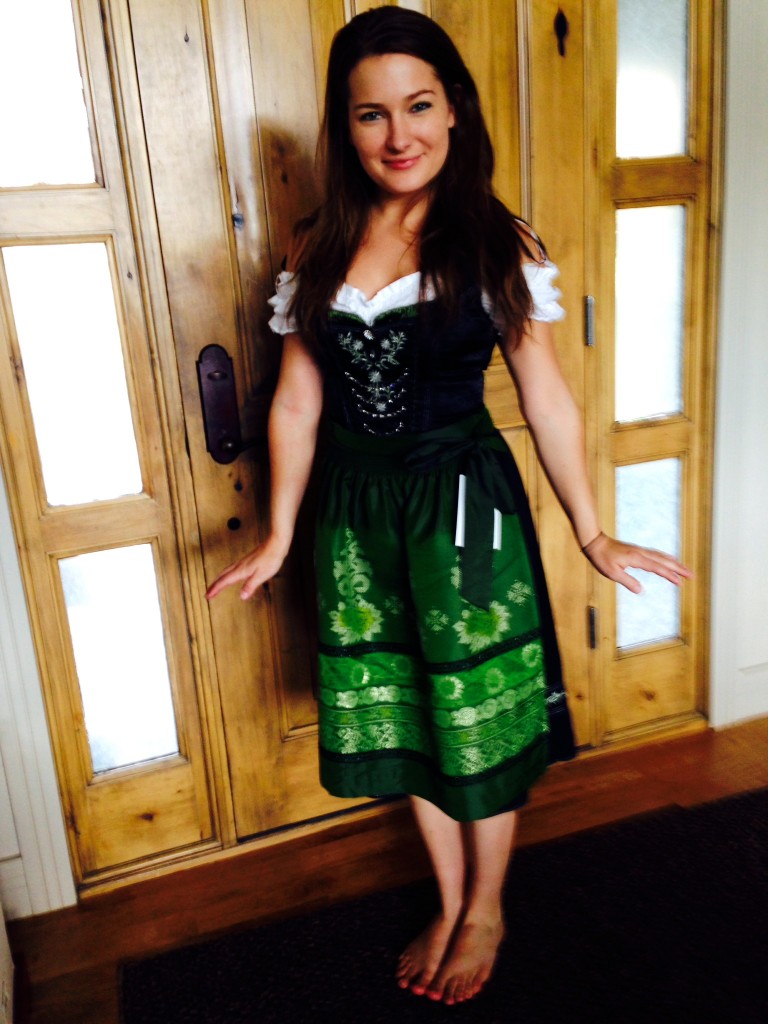 We got even busier and the posting began dwindling. I received a dirndl for all of my dog-watching efforts.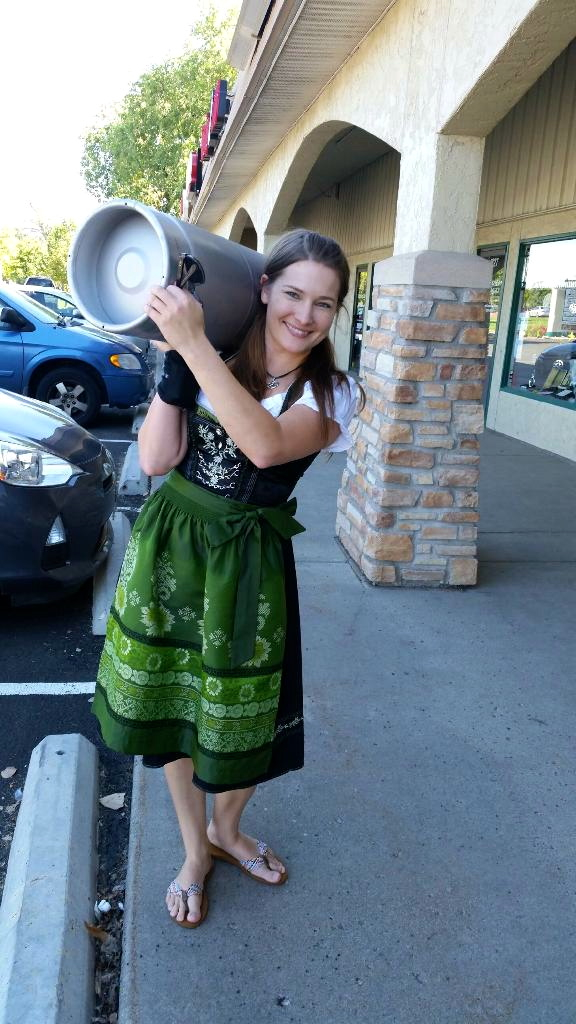 I delivered kegs in said dirndl.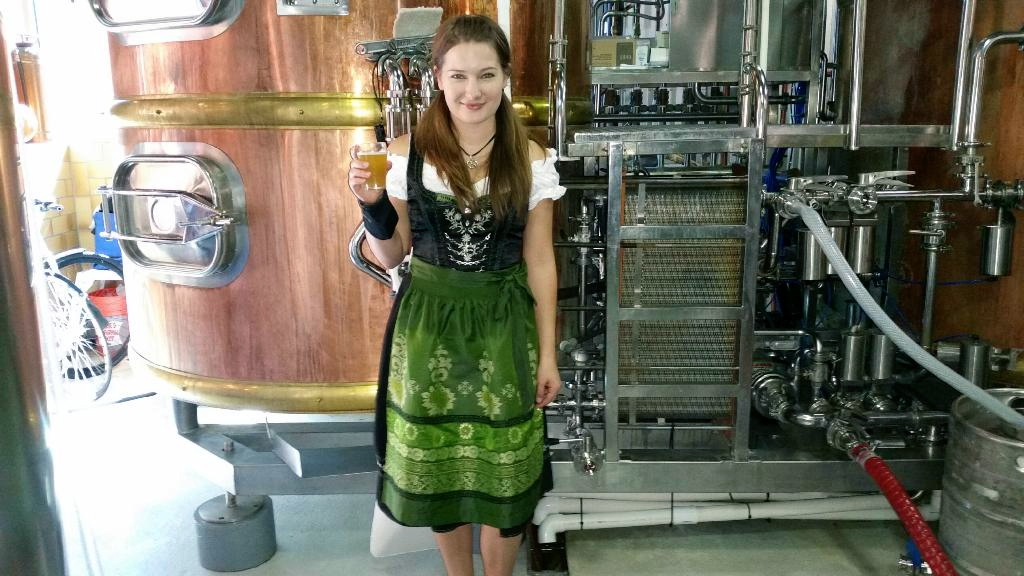 I visited my old brew system in said dirndl.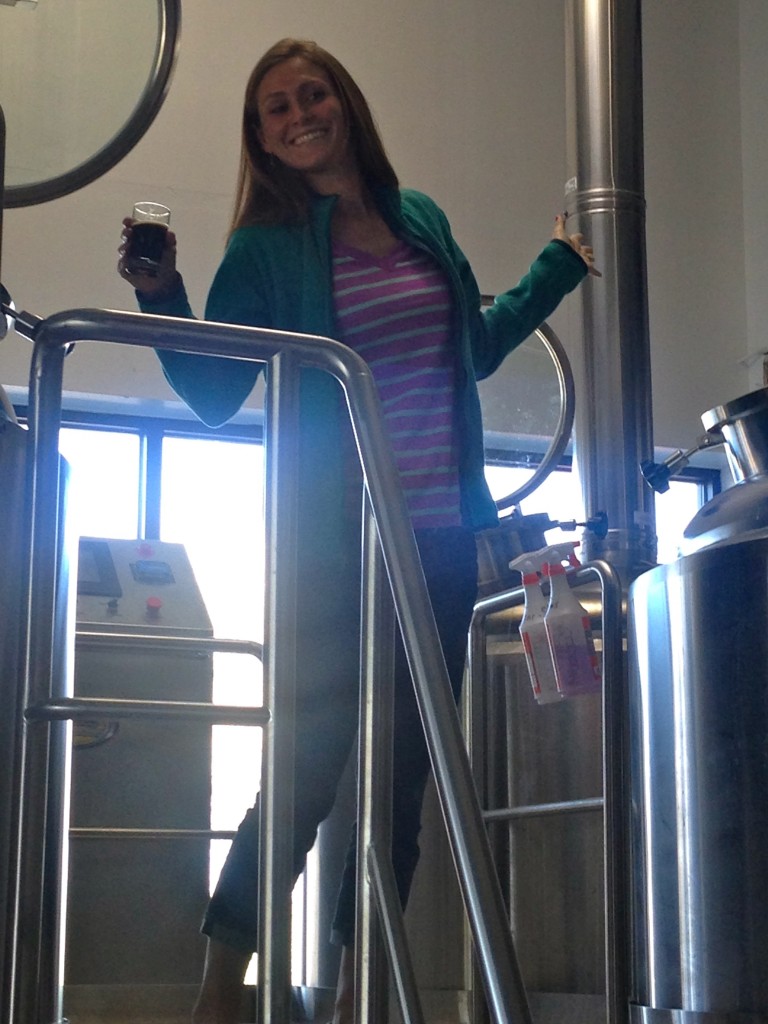 One of my favorites came from California to visit!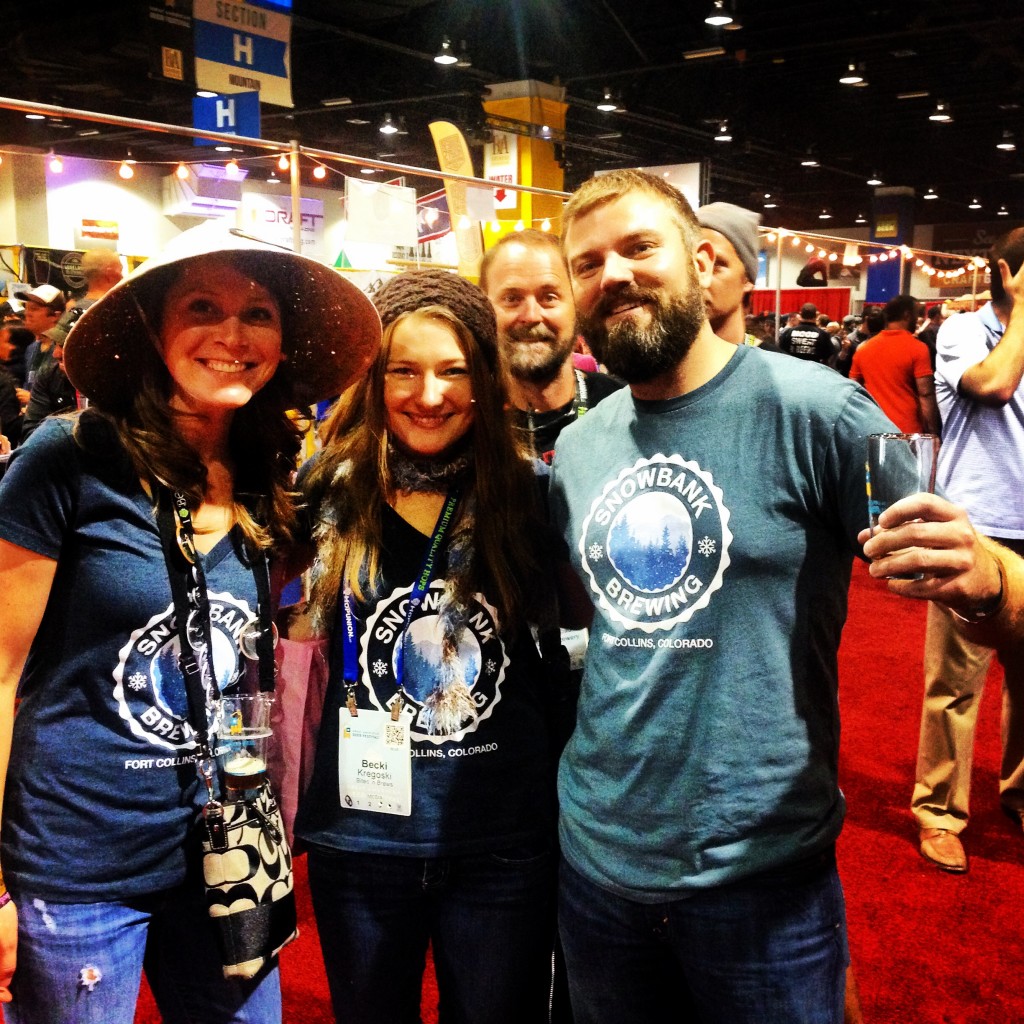 Great America Beer Festival happened!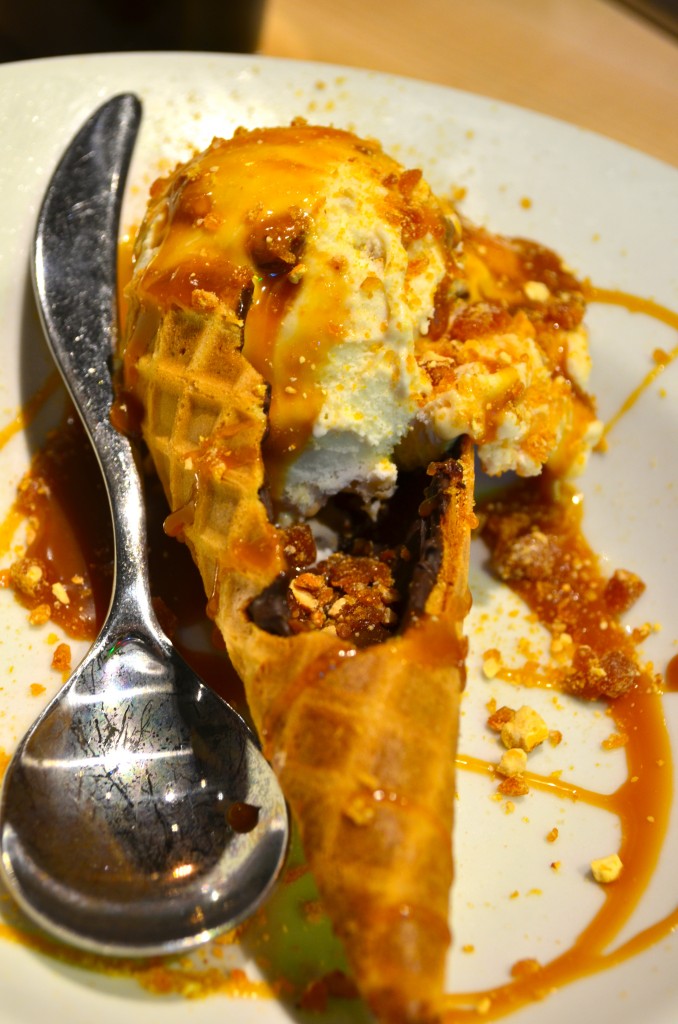 Wonderful invitation to a beer pairing dinner where the dessert was a chocolate waffle cone smothered in BACON.
November: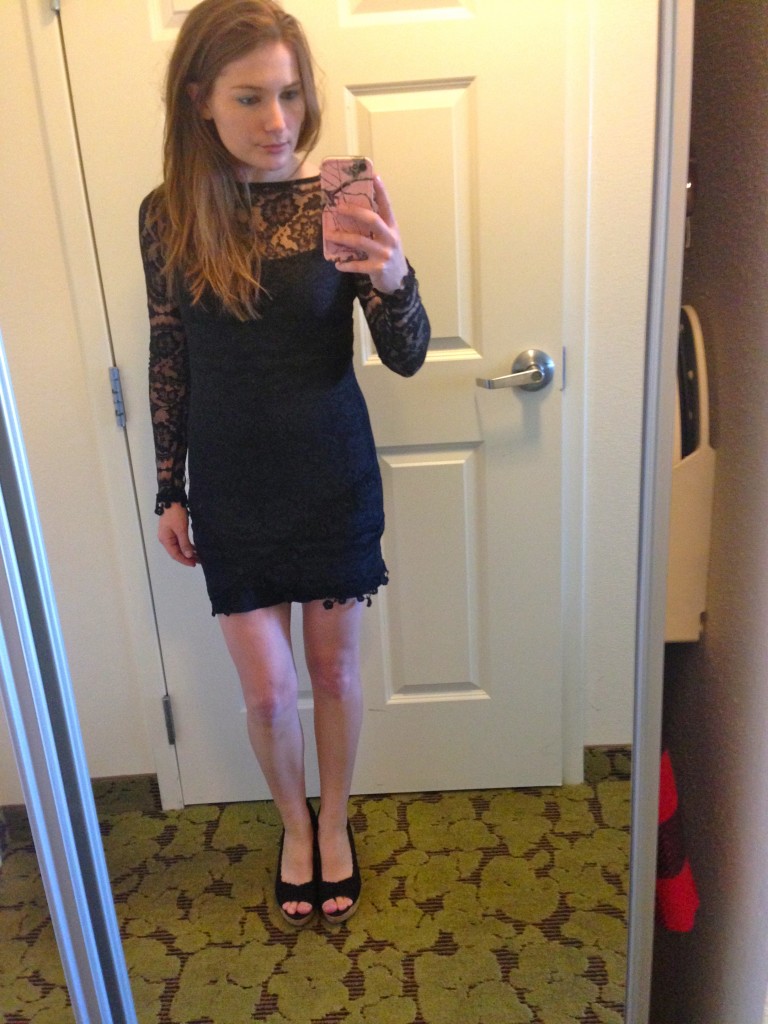 Wore two different dresses for my bestie's wedding!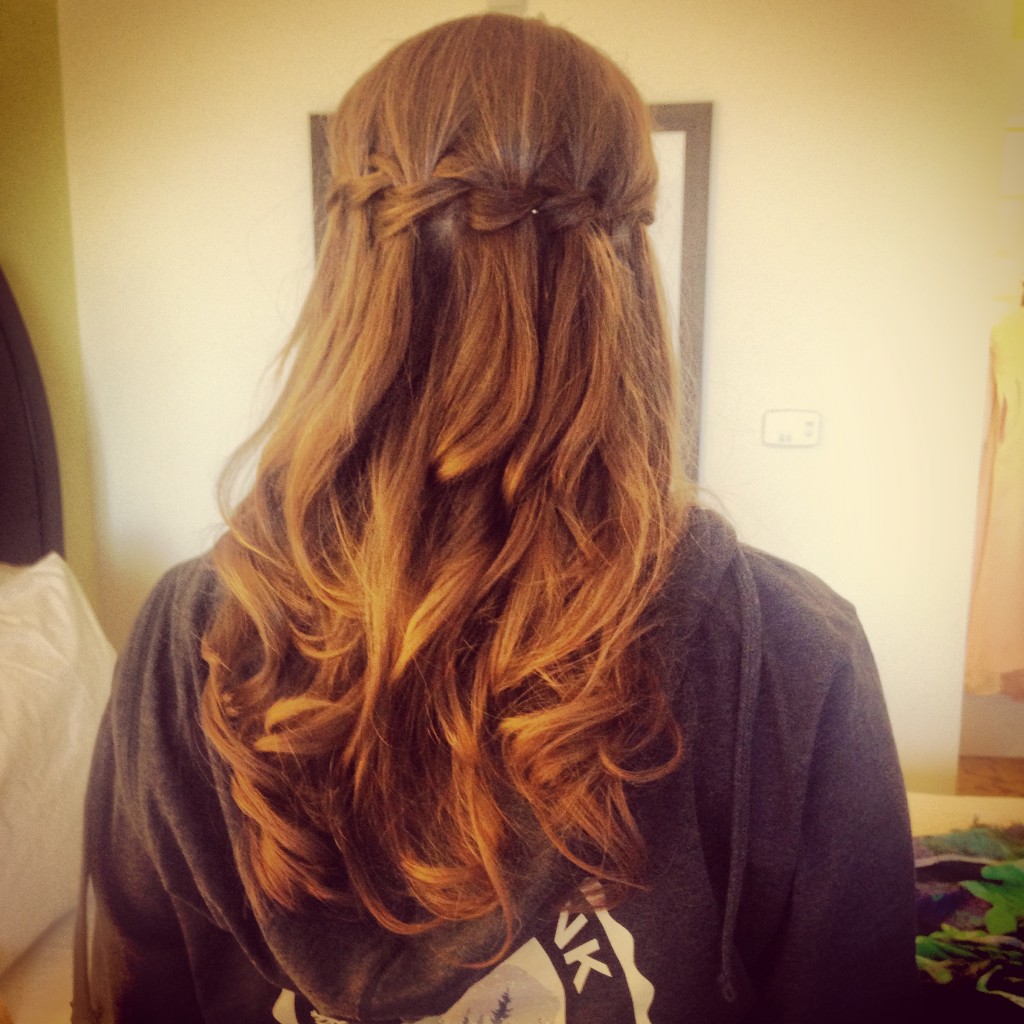 Got my hair did for said bestie's wedding day.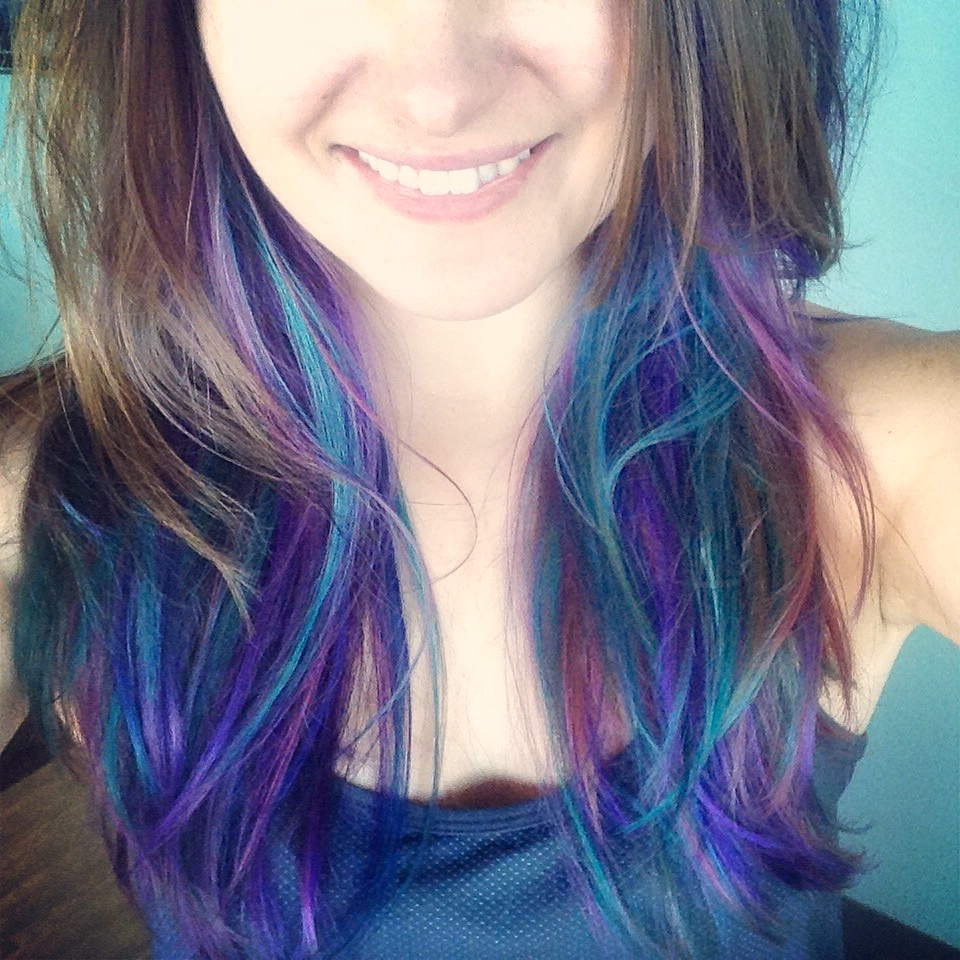 Finally got my hair dyed by our brewer's superbly talented sister after the wedding.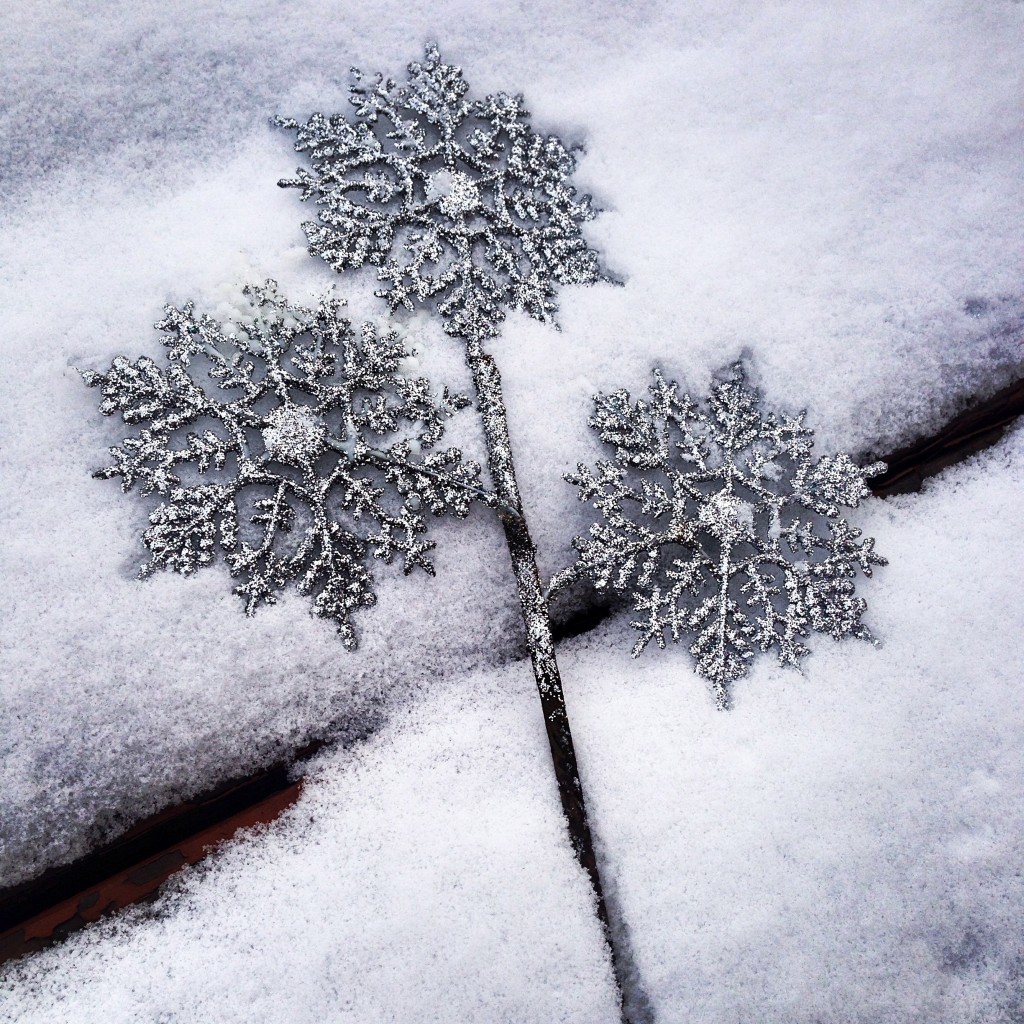 Had our first snow of the season.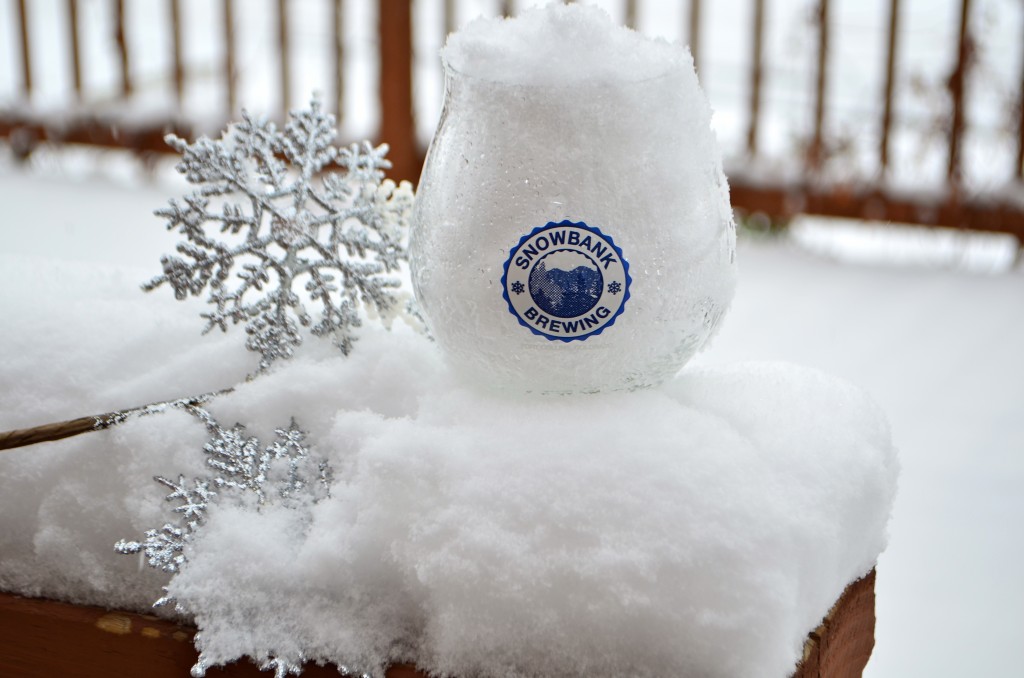 Did lots of brewery social media pictures. So.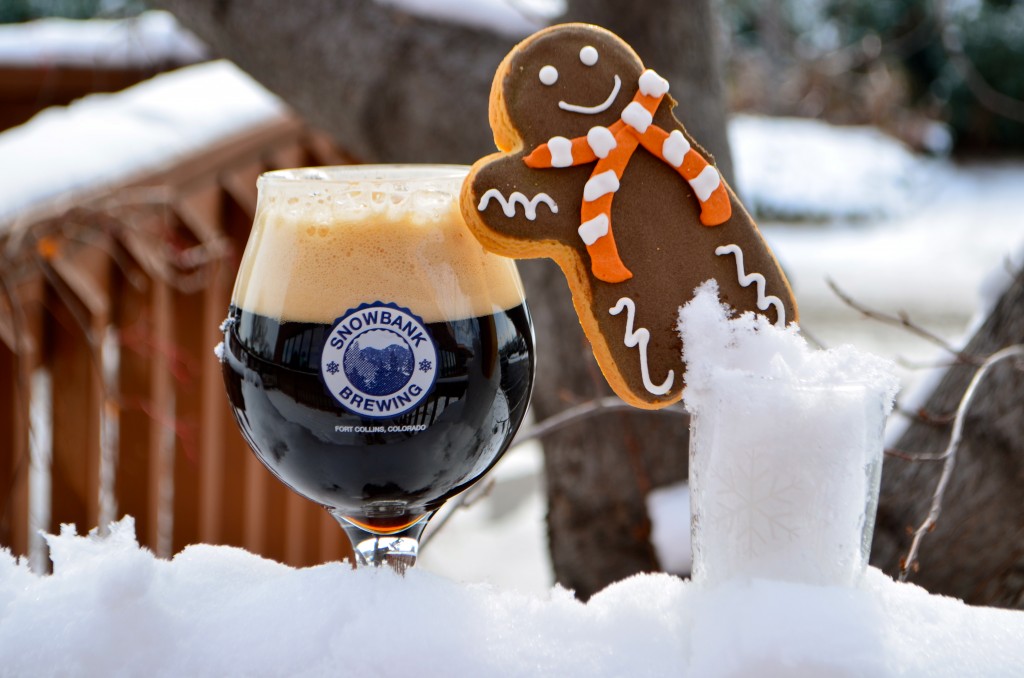 Many.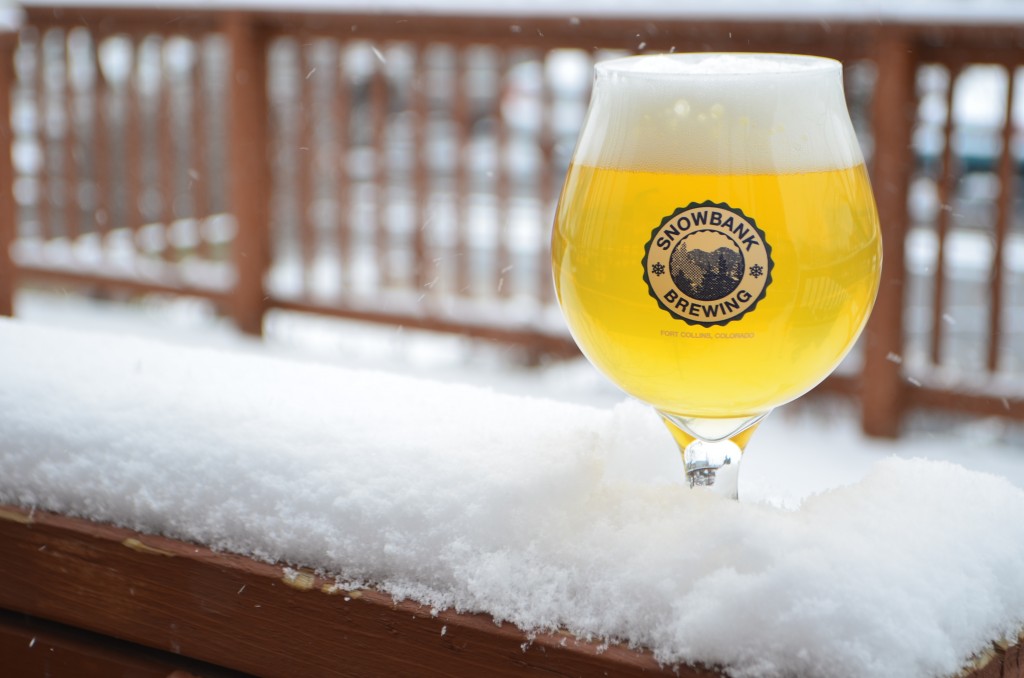 Picture.
December: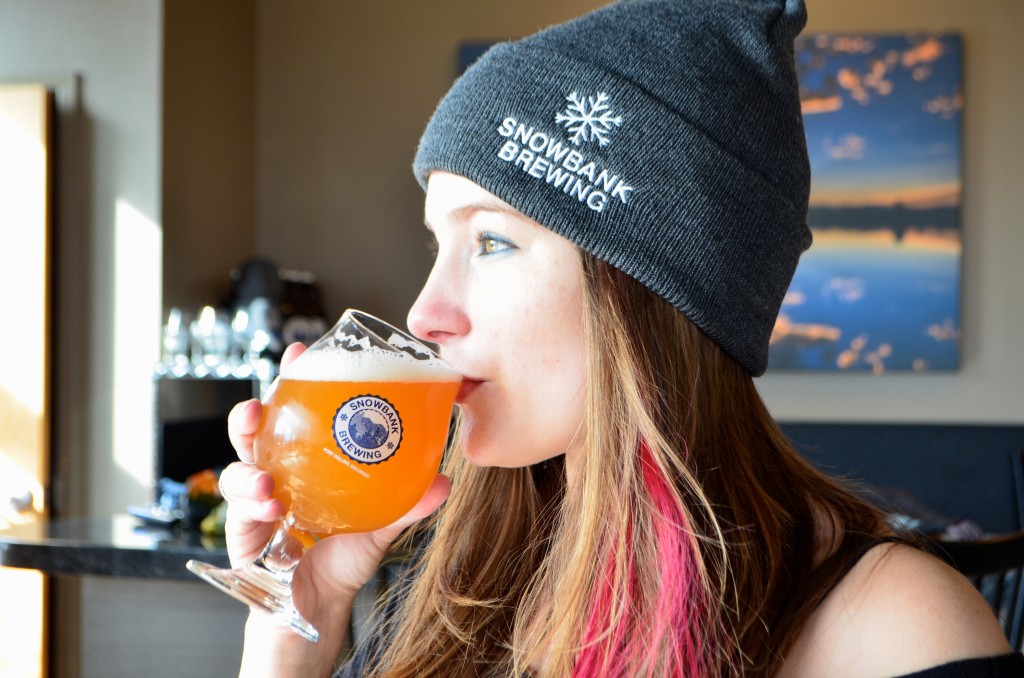 All brewery. All the time.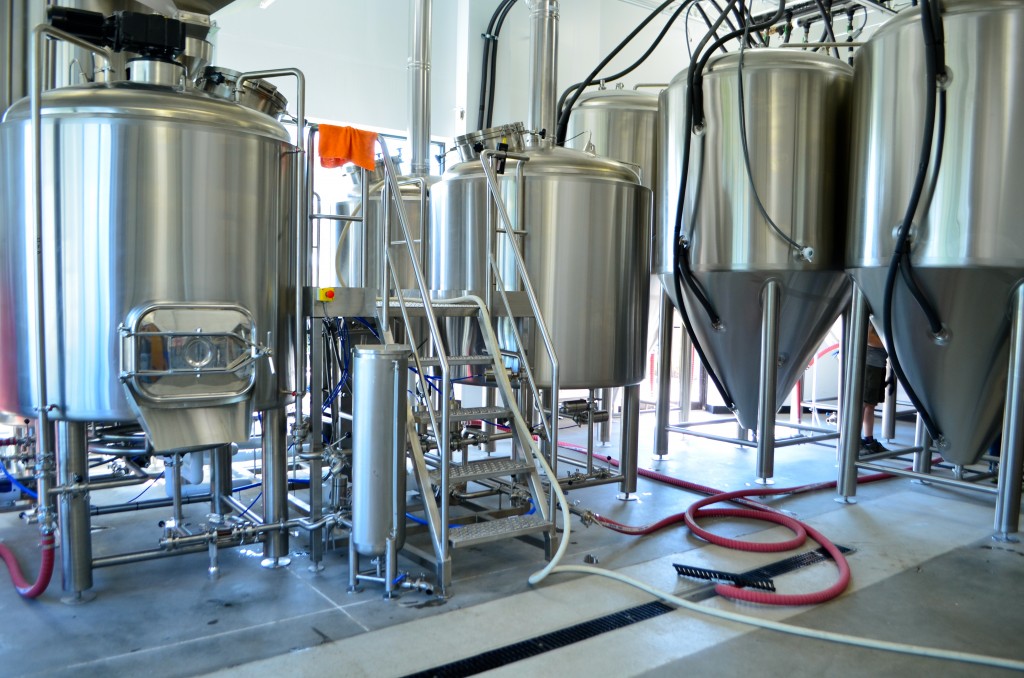 And I couldn't be happier about it.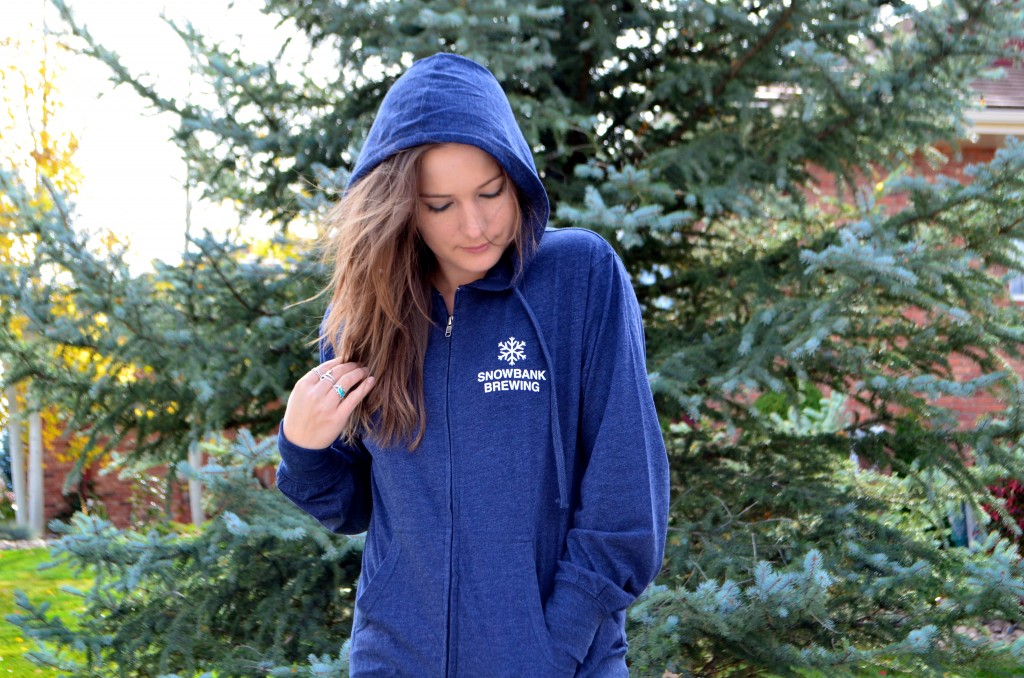 Oh, look! A penny.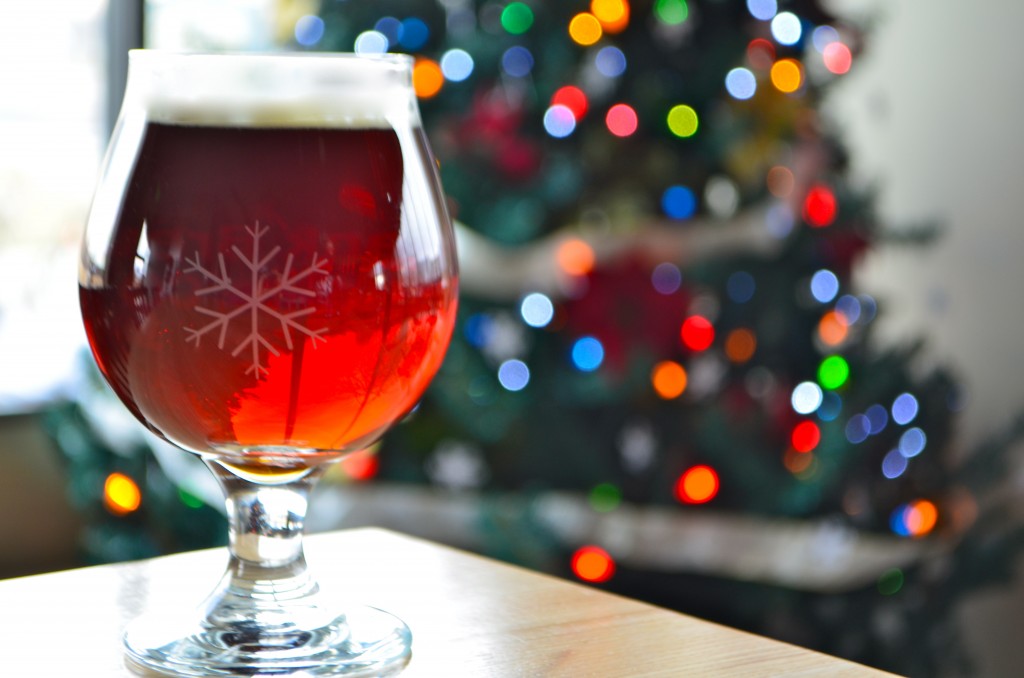 Christmas was spent with my wonderful family.

And my adorable new town was explored.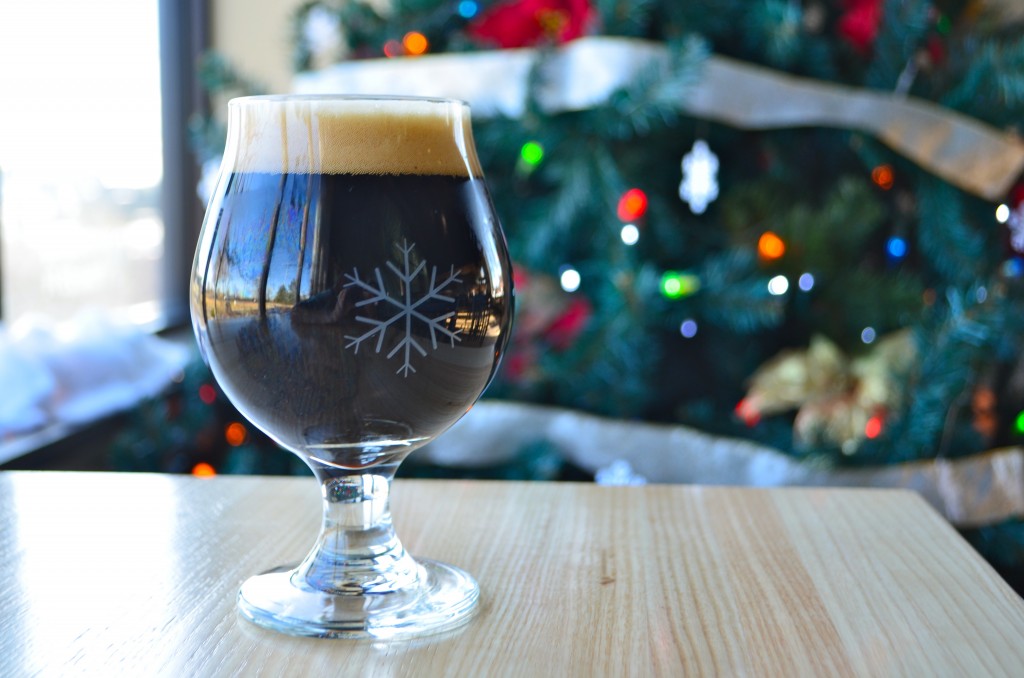 As we say farewell to 2014, I'm ready to welcome 2015 with open arms and nothing but excitement for whatever this incredible year has in store.
Happy New Year!