Enegren Brewing Company's beer was being poured at the Library Alehouse in Santa Monica yesterday. Naturally, I had to attend to show my support! Their beer was set to be tapped at 6pm. I got there at 4pm for a little… extra support? In any case, beer was the final outcome.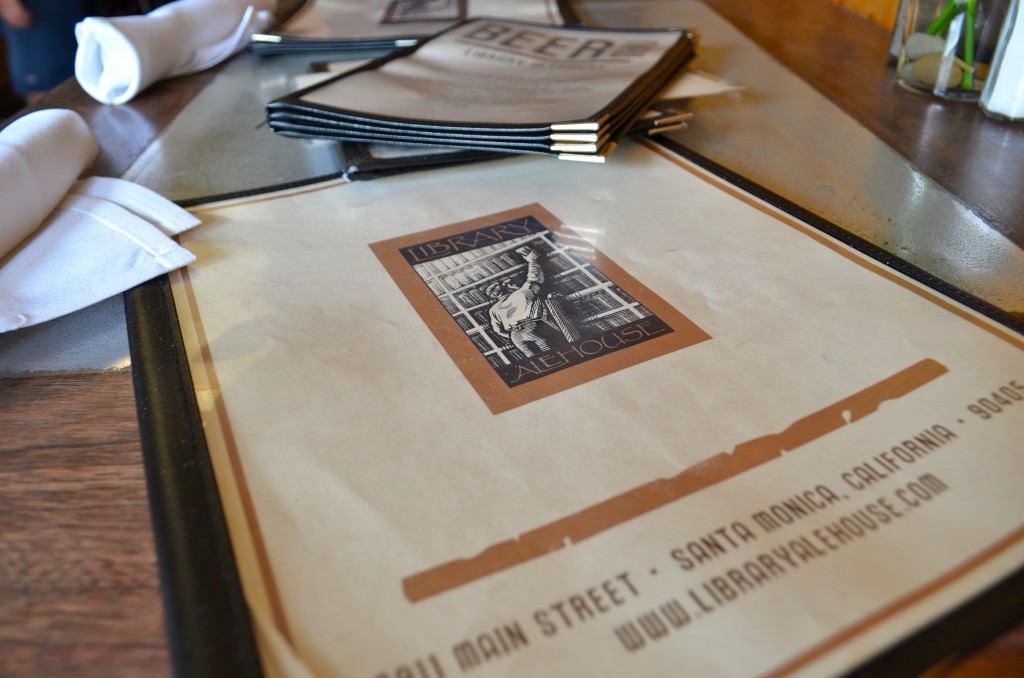 My pops was my date for the evening. We grabbed a table next to the window and set to work deciphering the 29 taps behind the bar!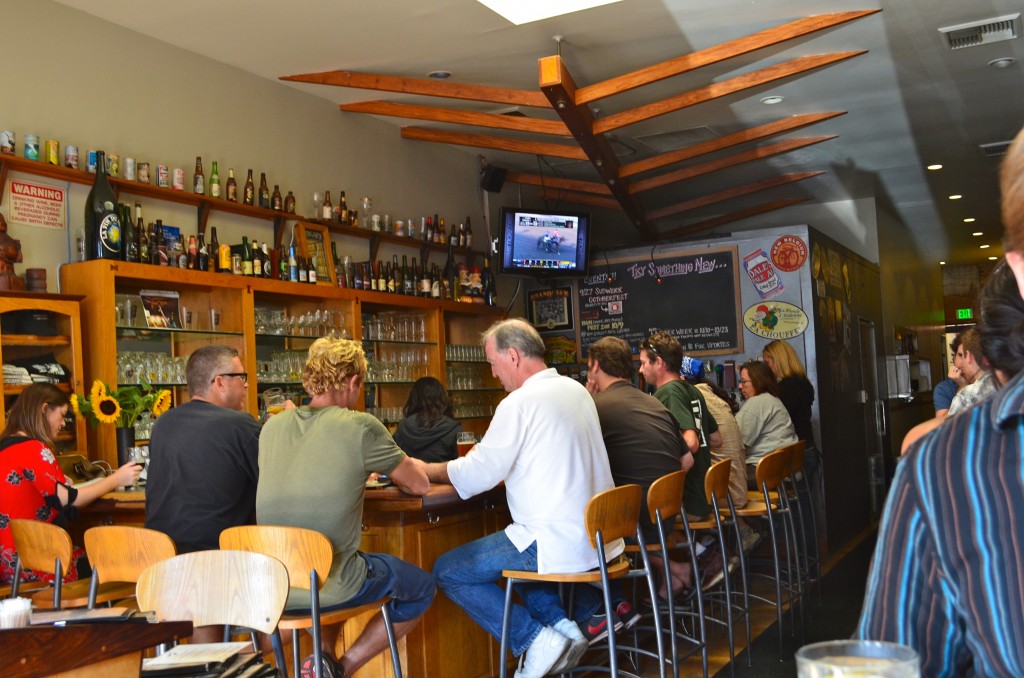 The Library Alehouse is set in a narrow space on Main Street, but extends all the way back into a cozy patio. We opted to stay inside where all of the action was.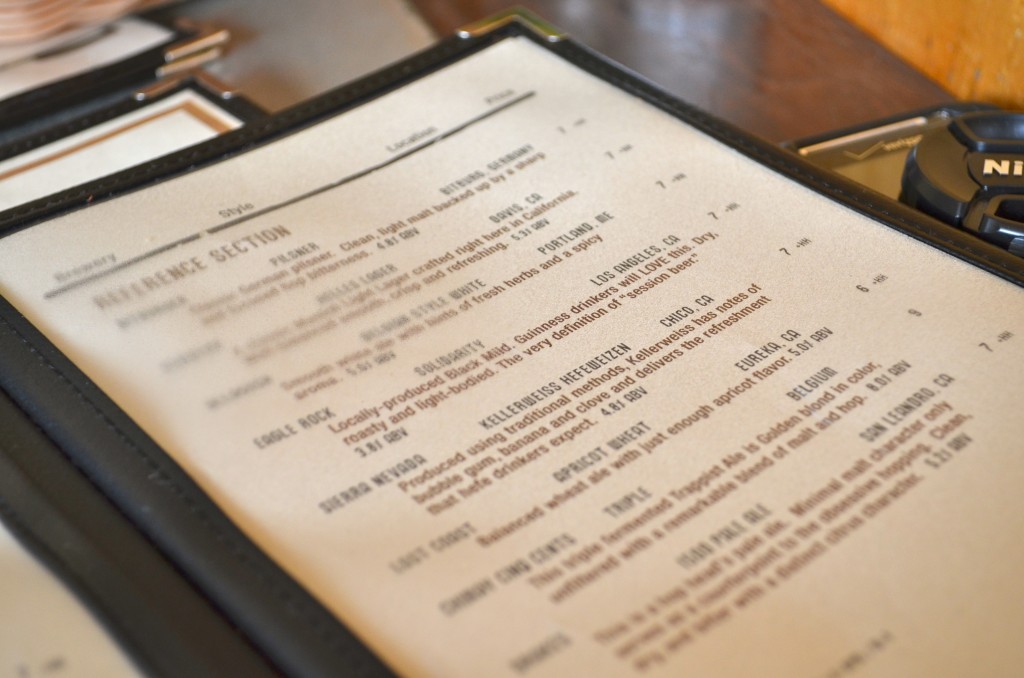 The menu included the majority of their beer on tap, but left out the a few of the delicious newbies to the bar like La Folie by New Belgium and Denogginizer by Drake's Brewing.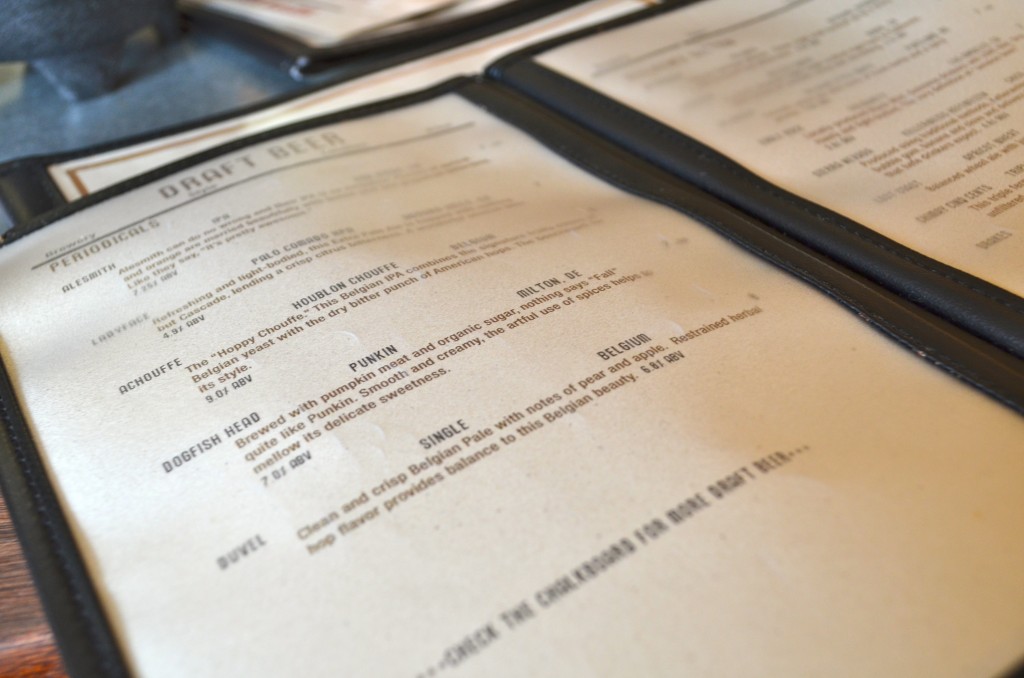 PUNKIN ALE? Well, it IS technically mid-September…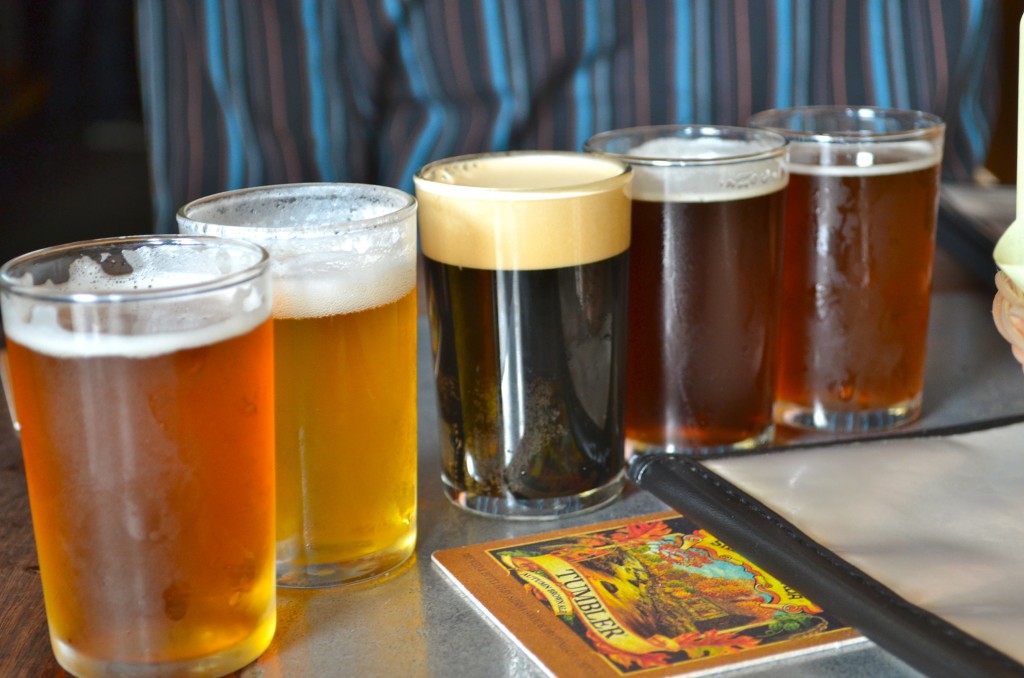 And that beauty on the far right is, indeed, Punkin Ale by Dogfish Head. Lovely and spicy, full of the aroma of pumpkin pie, a smooth, sweet malty sip and a warm boozy finish. Fall has arrived! Now going from left to right: Drake's 1500 Pale Ale, Houblon Chouffe by Achouffe (heehee, Ah-choo-f! I'm twelve.), Old Rasputin Russian Imperial Stout by North Coast Brewing, Jamaica Red by Mad River Brewing, and back to Punkin Ale. I enjoyed the 1500 Pale Ale and the Jamaica Red best, so I ordered a glass of the Houblon Chouffe. Makes sense, right? Turns out we weren't given a list of the beers so I ordered what I thought was in the glass on the far left (it was sipped dry by then)…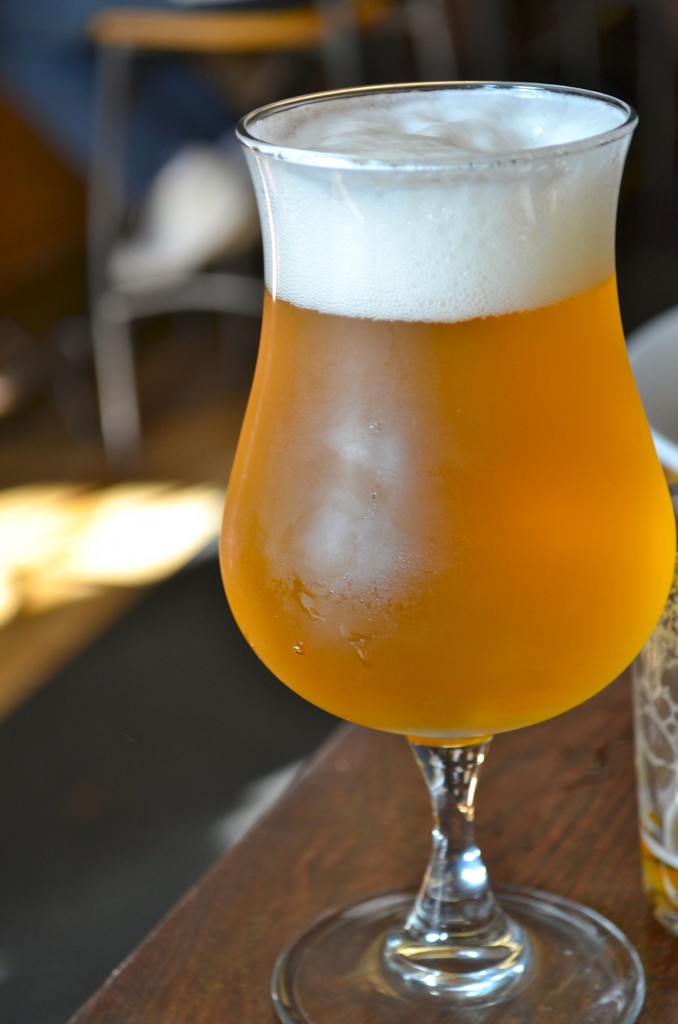 Well, Houblon Chouffe it is! This one's quite a bit higher in the ABV than the 1500 Pale Ale (9% vs. 5.2%), and full of delicate bittering hops and the flavor and aroma of banana thanks to the use of traditional Belgian yeast. I wasn't complaining after the first sip!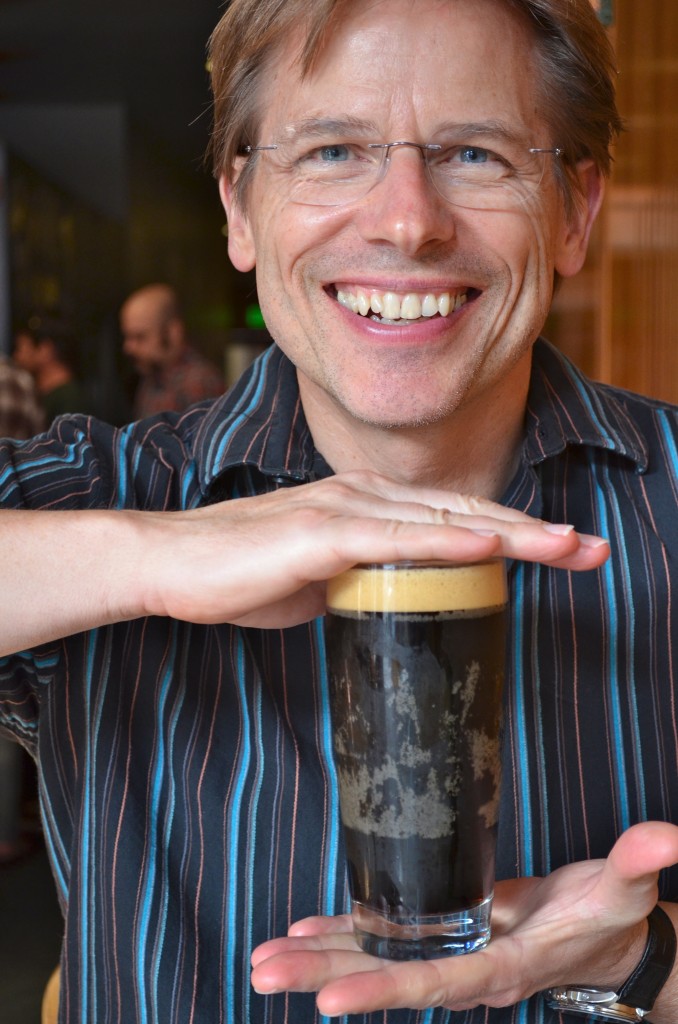 My dad got a full pint of the Old Rasputin in a slightly not-beer-clean glass. He didn't mind too much.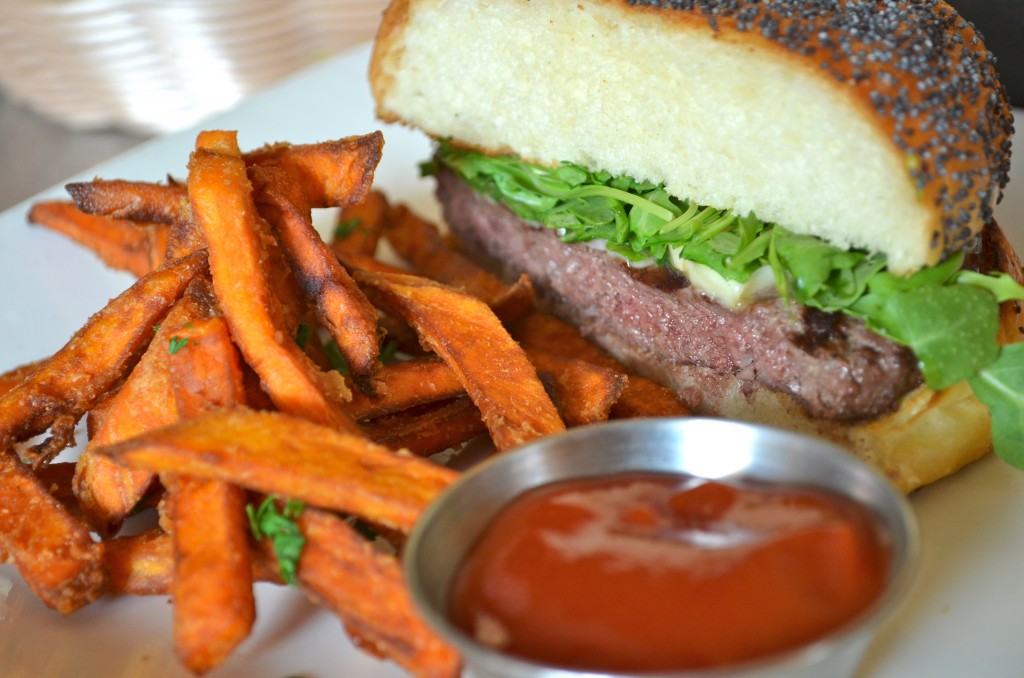 We split the Local Burger – bison purchased at the Santa Monica farmers' market, topped with sharp gouda, arugula and served on a soft bun covered with opium poppyseeds. The sweet potato fries were the true stand-outs of this – crispy on the outside, soft and sweet inside and covered with flakes of salt and fresh herbs.

6 o'clock rolled around, the candles came out, I ordered my pops an Old Chub Scotch Ale by Oskar Blues, an Alesmith IPA was randomly placed in front of me in a pint glass, and who should walk in but two Ghostbusters men in brewniforms! (They never get tired of hearing that, I'm sure…)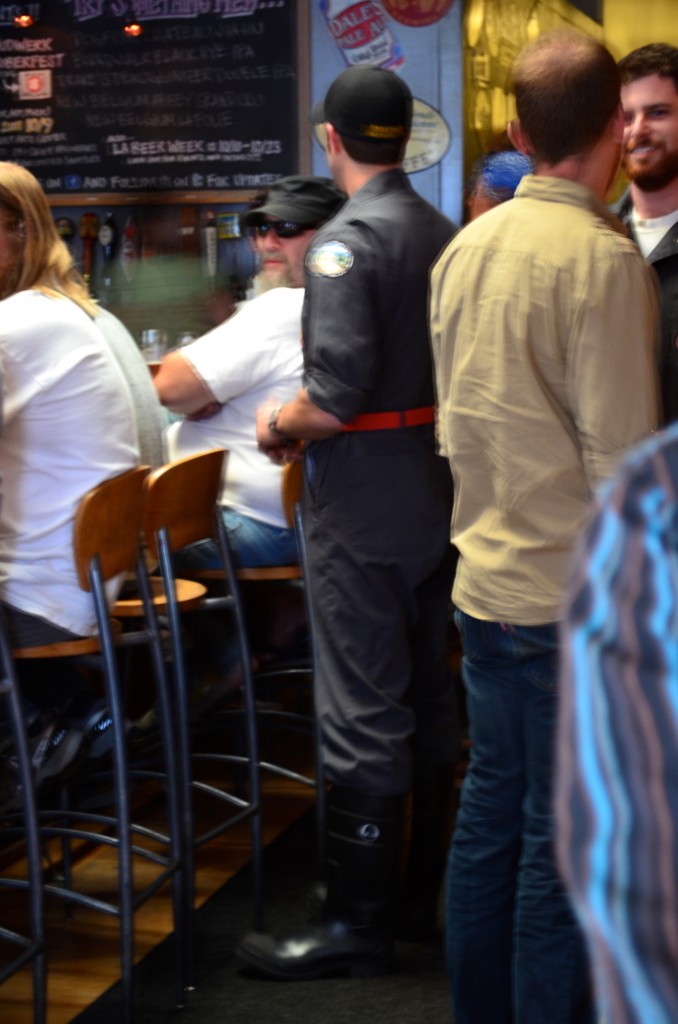 They even wore the boots –  that's dedication. My dad and I grabbed a taster size of their Valkyrie California Alt (we had been there since 4pm…), spouted off how amazing it was to the sitters-by, tried some of the Alehouse's mocha torte which turned out so dry that we had to send it back, and then slowly, lazily rolled off our tall chairs, meandered down Main Street and headed home.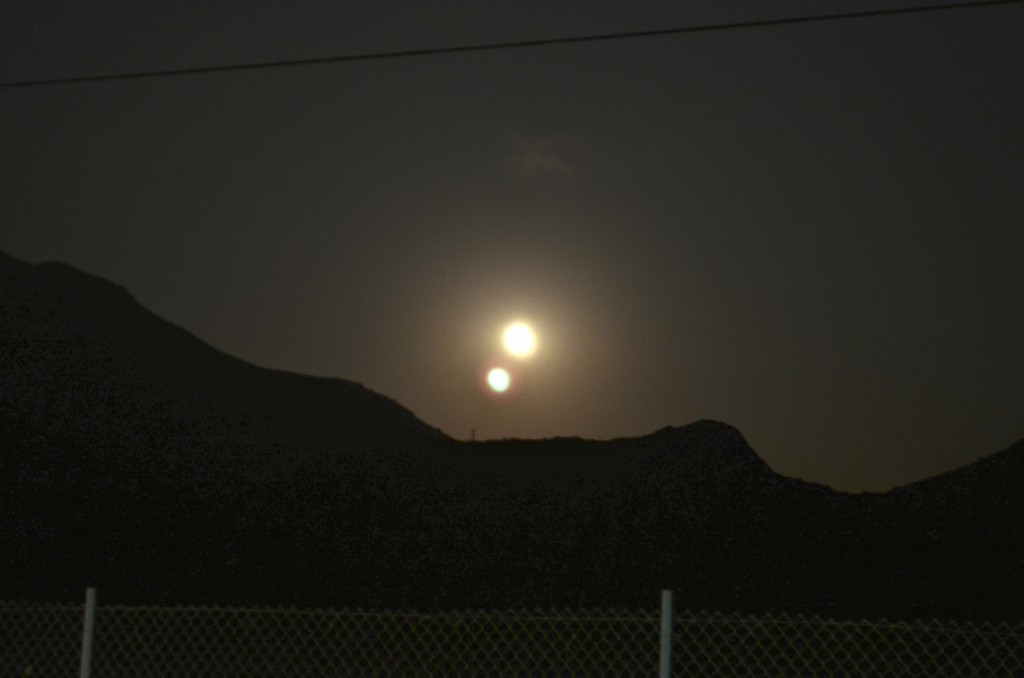 Aaaaah, life is glorious!