Last night was our fourteenth meeting of Ladies at Ladyface: The Fermentables and Comestibles Education and Tippling Society! Time really flies! Meetings ten, eleven, twelve and thirteen on the links!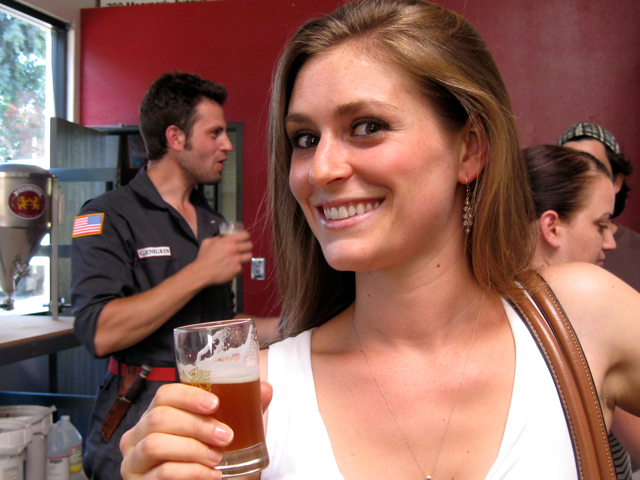 My craft beer girl Janelle (picture from our first visit ever to Enegren Brewing Company) brought something extra special to last night's meeting.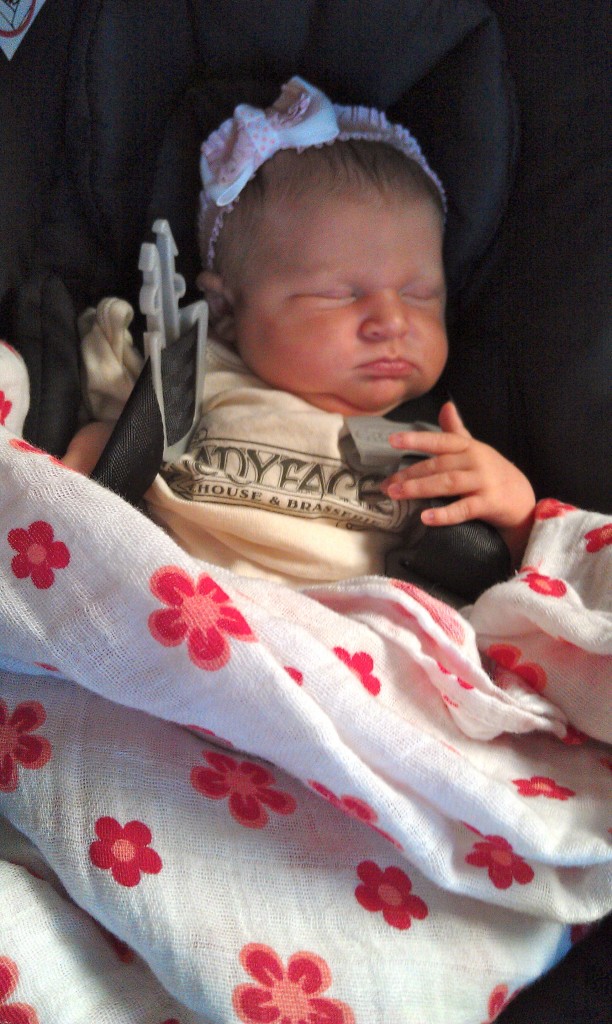 World, meet little Avery – Janelle and Andrew's five day old, perfectly adorable creation.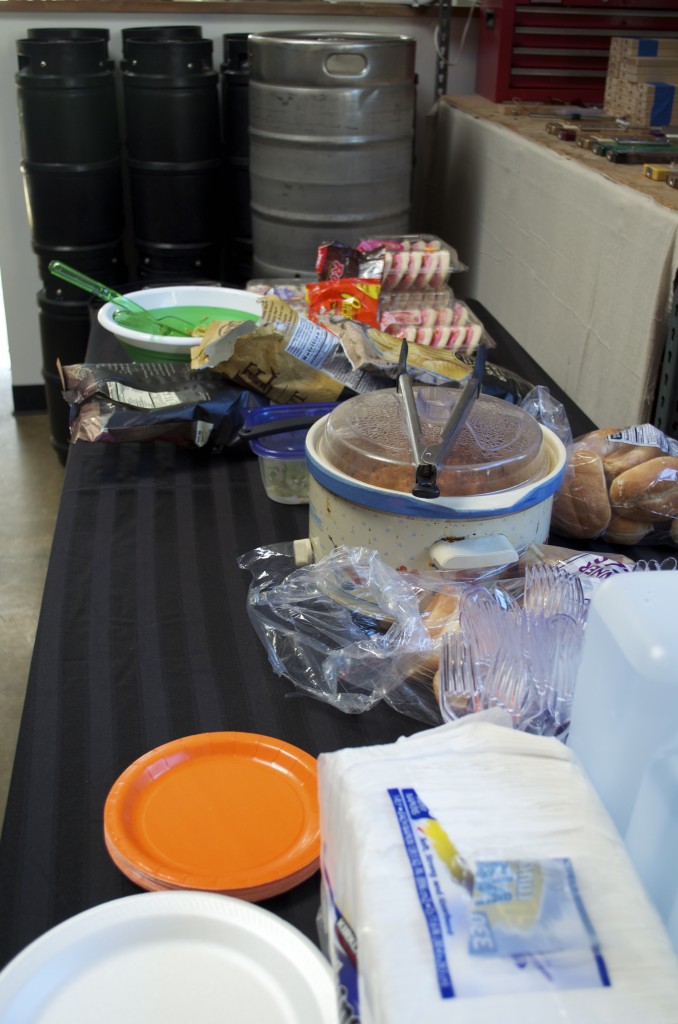 Everyone else just brought food for the potluck. Not as adorable, but quite delicious. Our meeting was a field trip to Enegren Brewing Company to try all the beers, get a brewery tour and do the usual socializing and eating. Enegren's four taster limit was recently lifted, so we took full advantage (everyone had designated drivers). I love these meetings!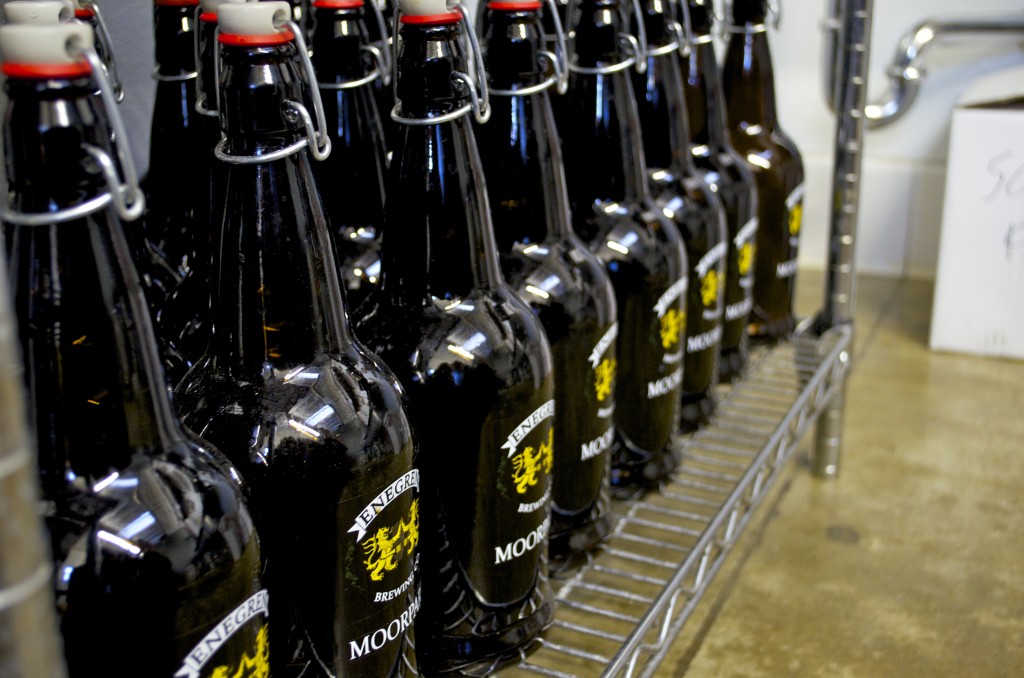 One liter growlers gracing the shelves.

Taps in the sunset. Such a beautiful sight.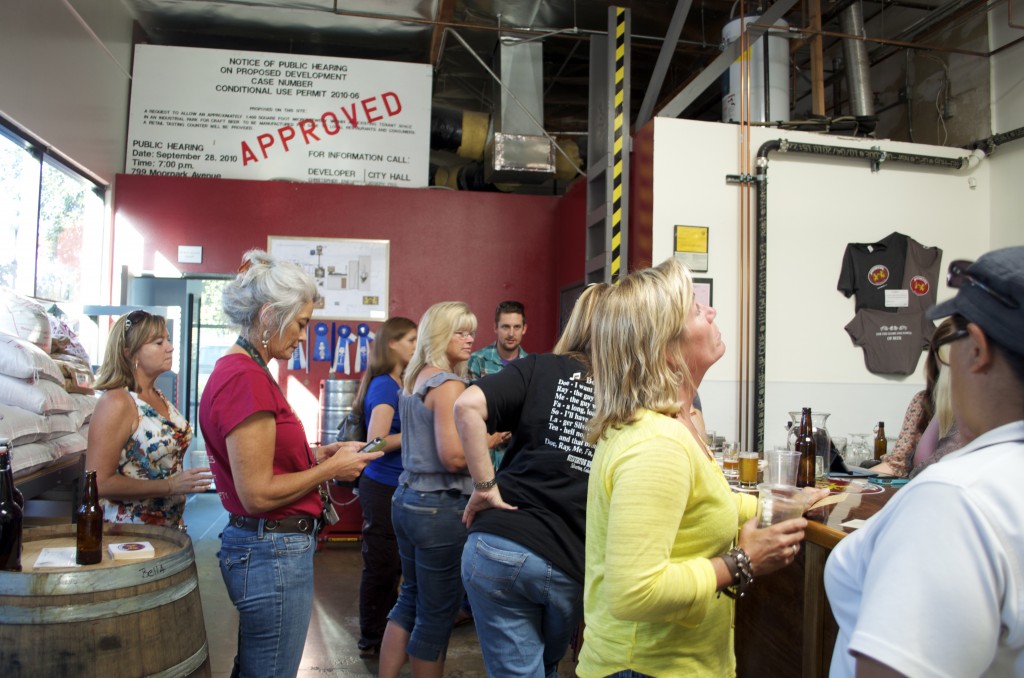 We had a great showing and demolished almost all of the comestibles. I failed at food blogging and consumed everything before I remembered that pictures would've been a nice addition… Yum. Oops.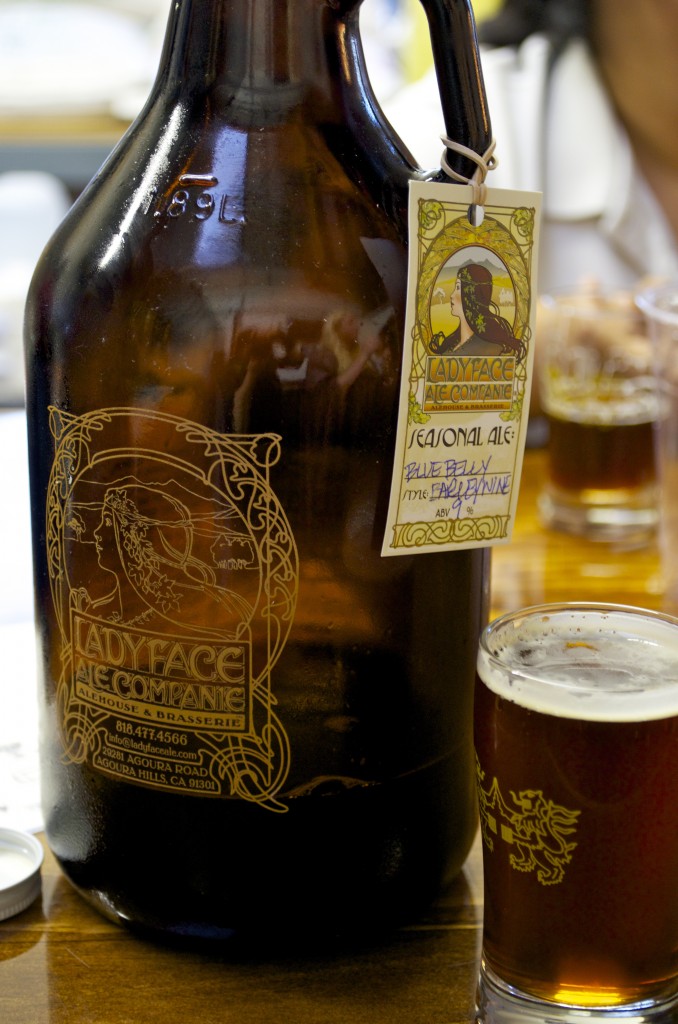 Cyrena brought dessert – Blue Belly Barleywine! Wonderfully rich, sweet and full of subtle vanilla notes from the whiskey barrels it's aged in. There was some leftover at the end of the night. I may or may not have snuck it home with me and polished it off last night (I did).
Next meeting we'll be going "back to the basics". Our group has come quite a long way in the year and two months we've been up and running, and unfortunately that has become intimidating to potential new craft beer lovers. No need to be scared, ladies! Come drink wonderful craft beer, learn about why it's so delectable, eat delicious foods and socialize! That's what the root of the group is truly about.