2013 was a wonderful, painful, beautiful, heartbreaking and joyous year. I warn you now – this is a picture and link heavy post. It was a busy, busy year.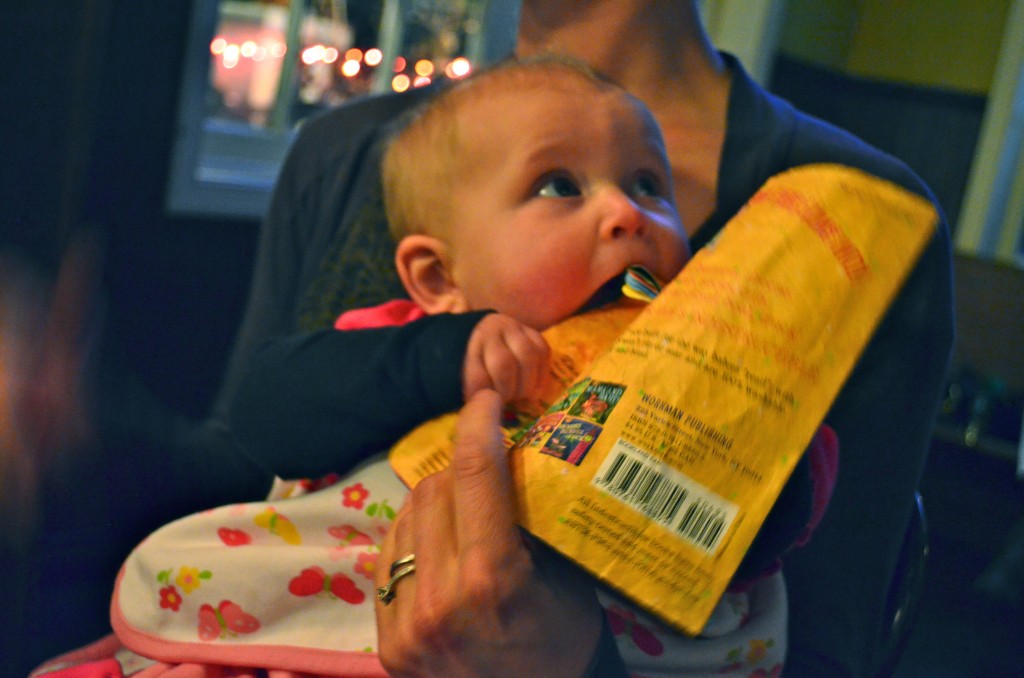 Baby Avery at our first Ladies at Ladyface of 2013.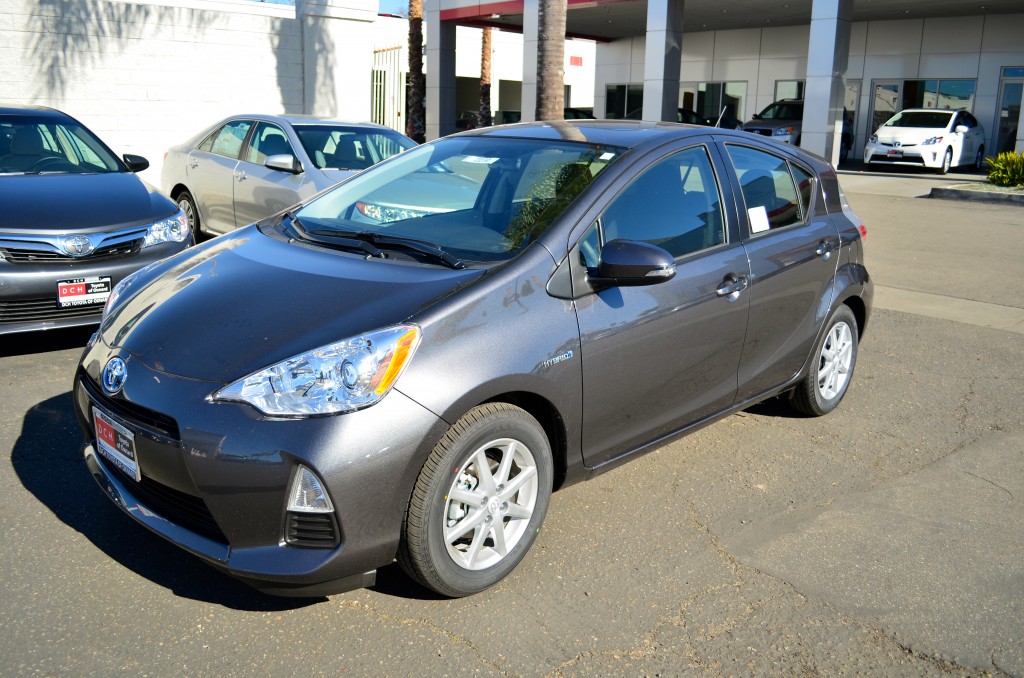 I made my first grown-up purchase – a new Prius C to help me drive those 100 miles per day I averaged with my post-assistant-brewer job.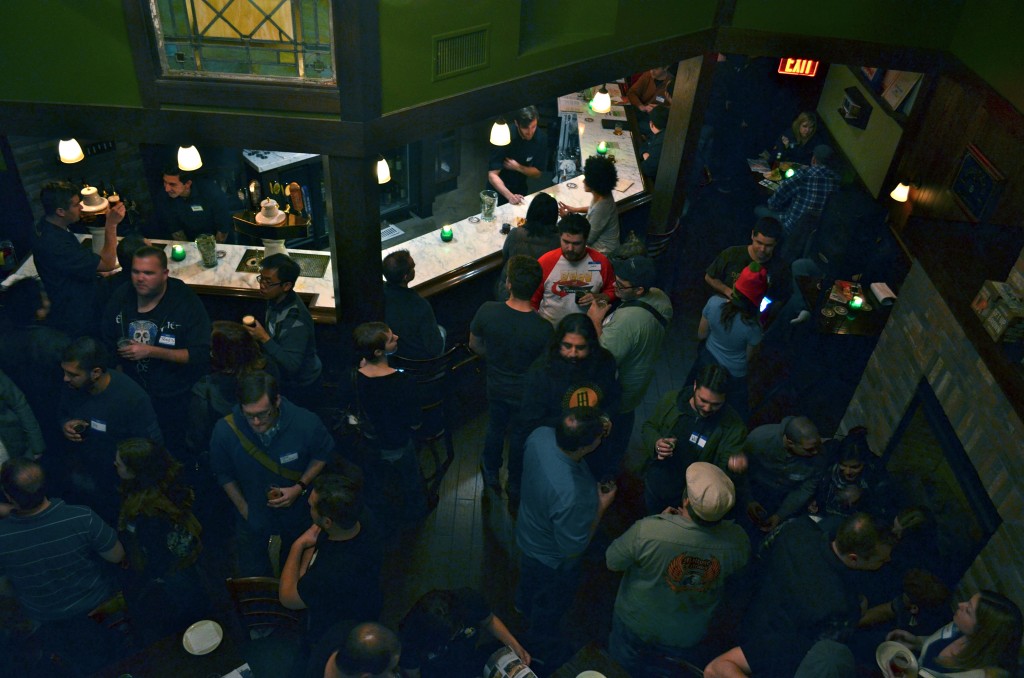 A media access preview night at Chloe's – Golden Road's secret pub space.
My pops happened to be in town and was able to join me.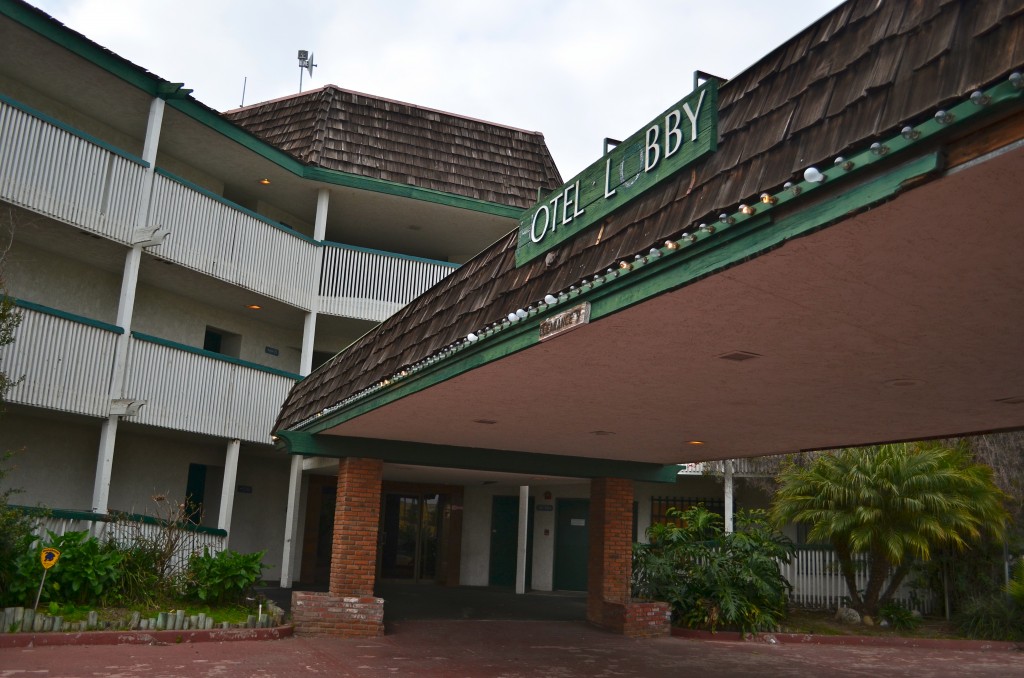 Abandoned places. I love them so.
John, Patty and Joe from The Chive came to visit!
For my birthday, the parental unit flew out and surprised me with a beautiful suite on the coast.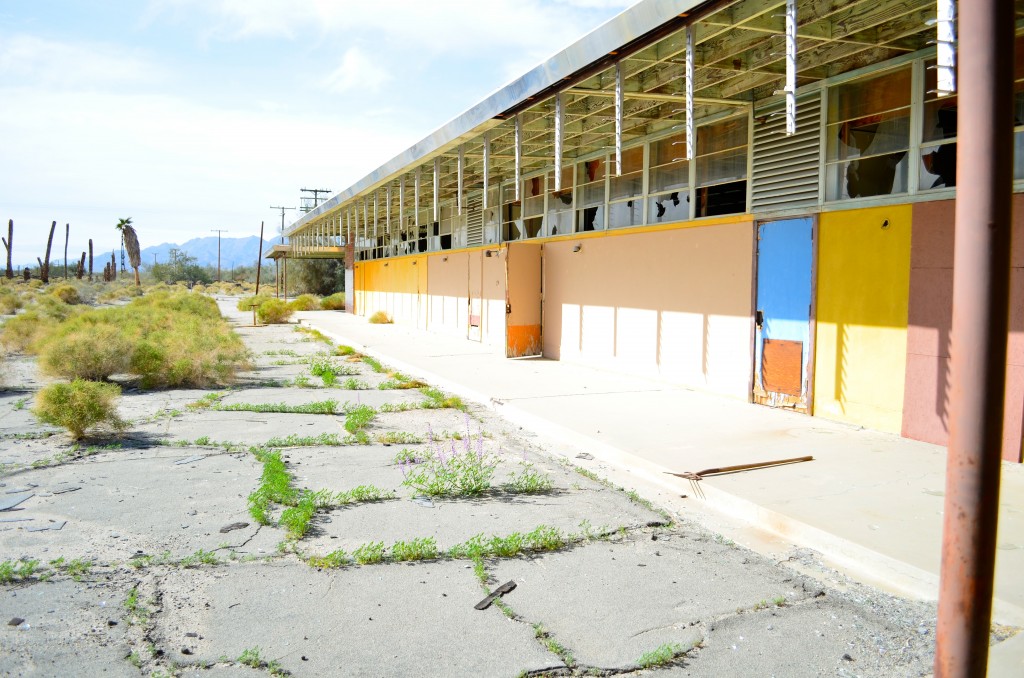 Abandoned places. I seriously am obsessed.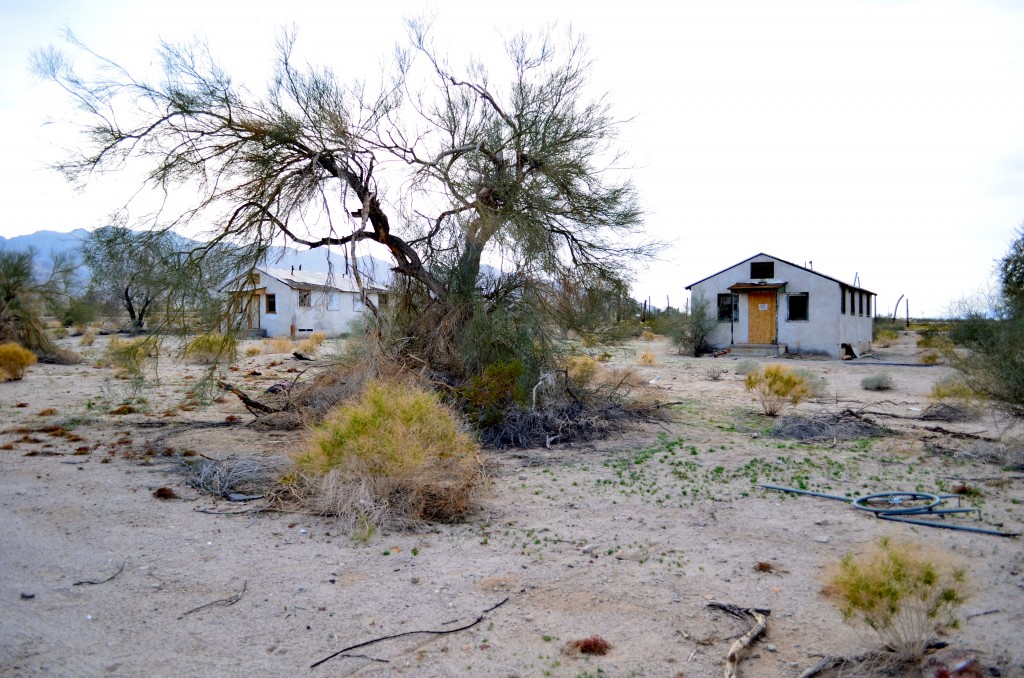 So tragically beautiful.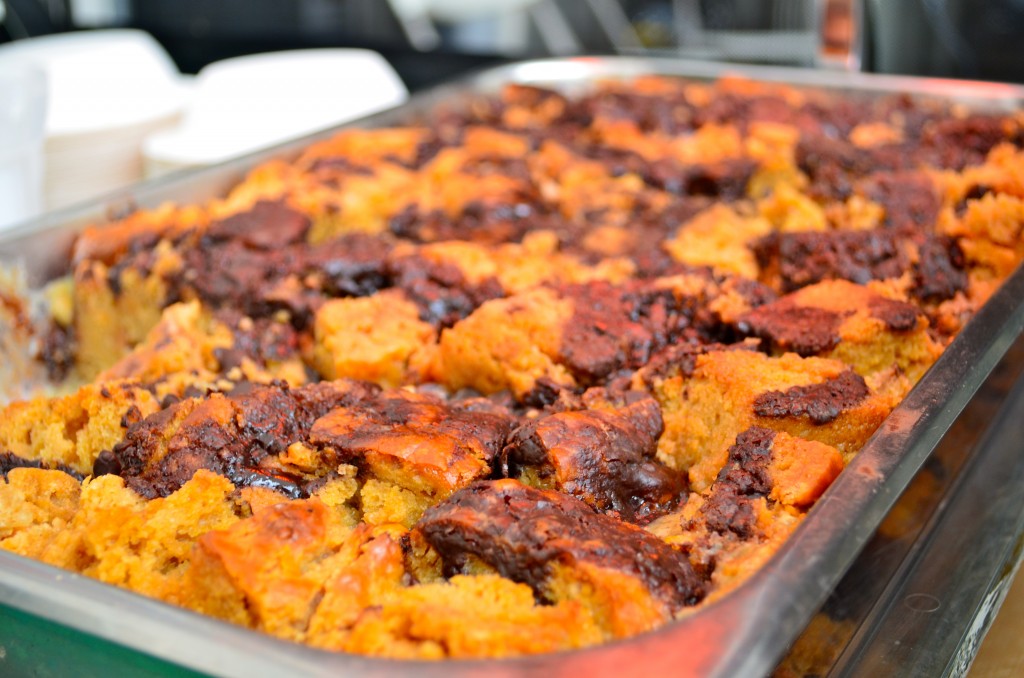 Irish Car Bomb bread pudding. I insist on taking a little credit for the idea of this… I think Phil and Thomas from Custom Melt and Custom Pie might allow that.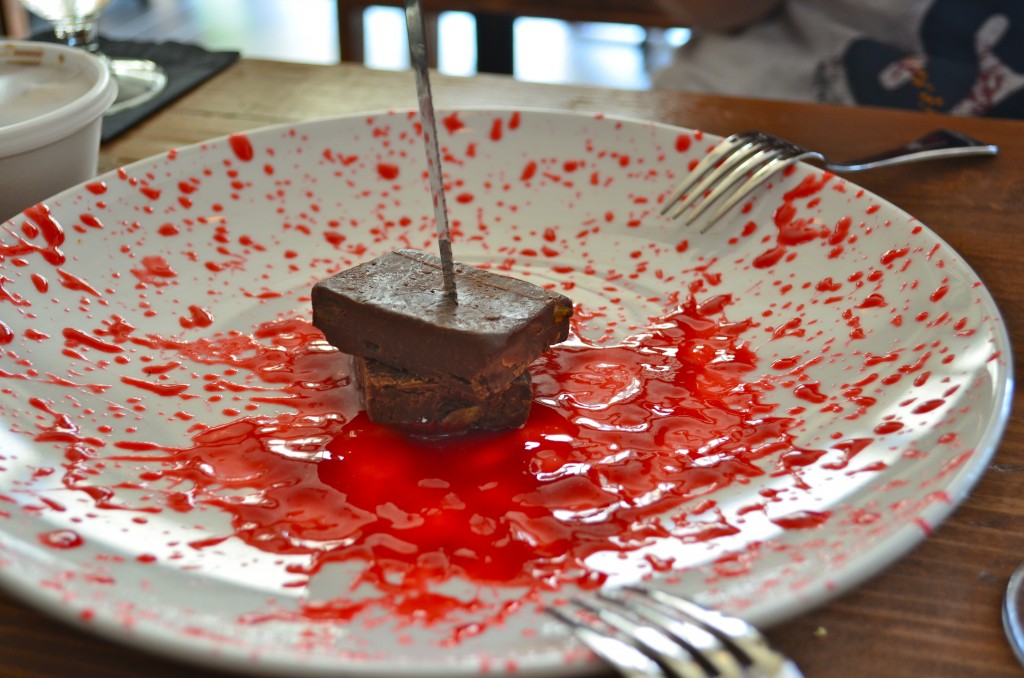 Death by chocolate with Jenny.
Samuel Adams Brewery for training. I passed.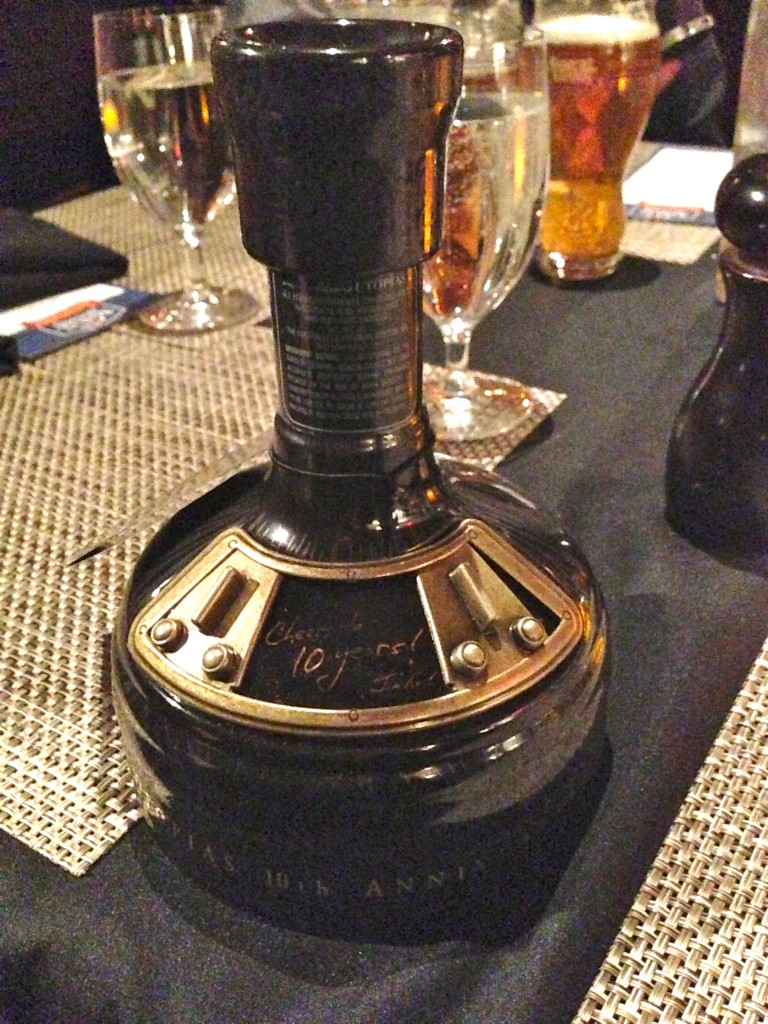 I had Utopias. Epic.
Met Ben Franklin. He told me to "Chive On".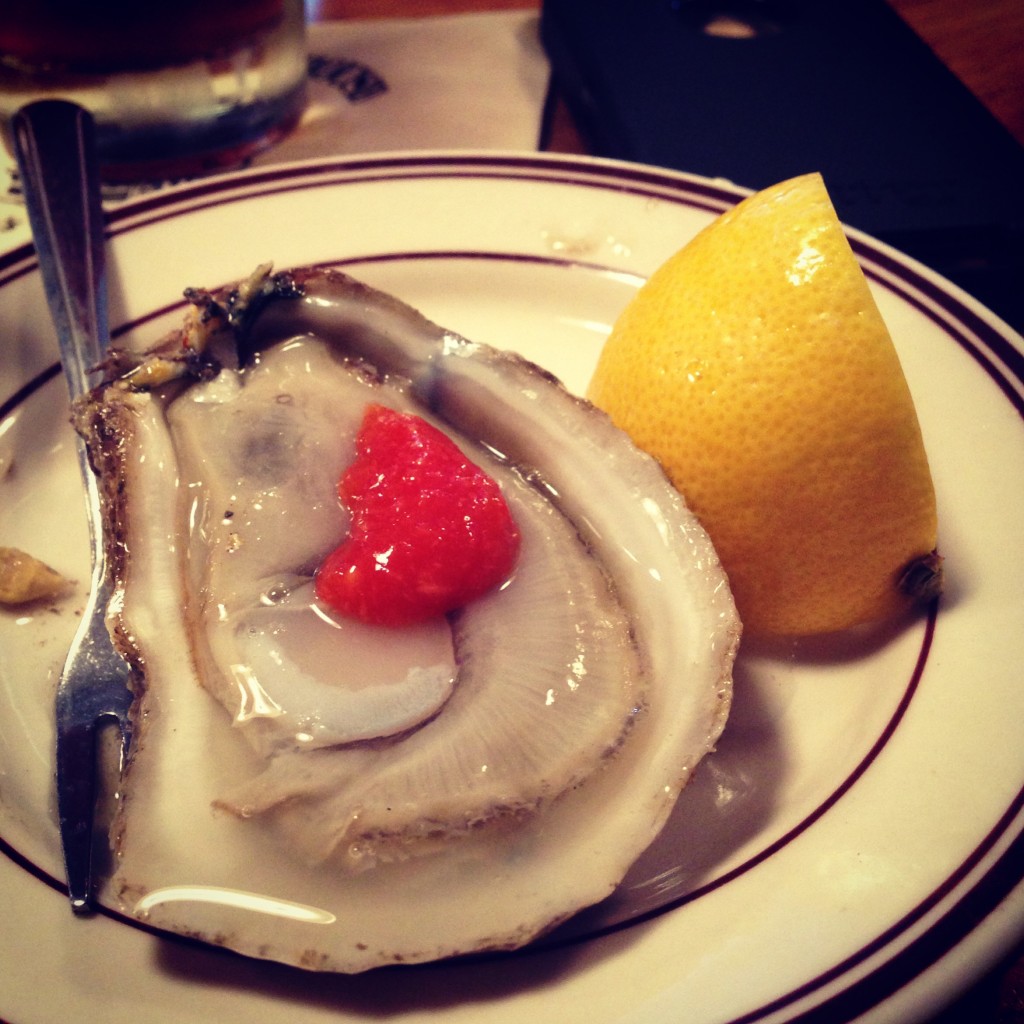 Had my first raw oyster. I didn't hurl. I actually enjoyed it!
Consumed the most kickass donut that exists in the entire universe.
Traveled to Sierra Nevada Brewing for more training.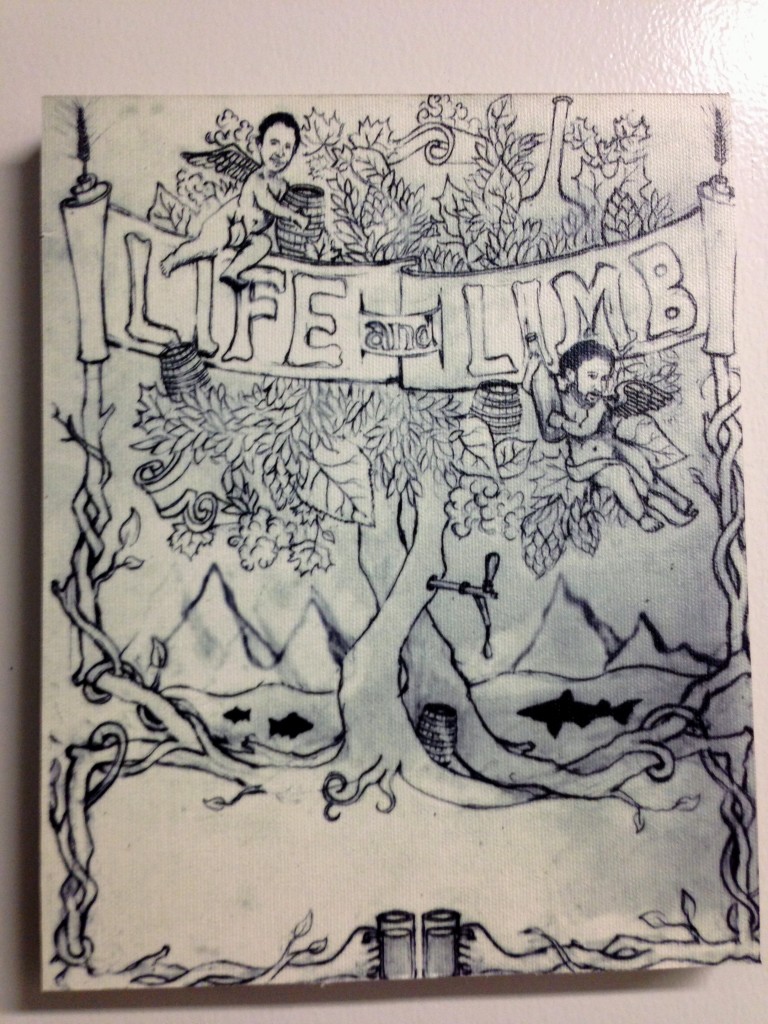 I say "training" very loosely. We mostly just drank their amazing beer and ate wonderful food.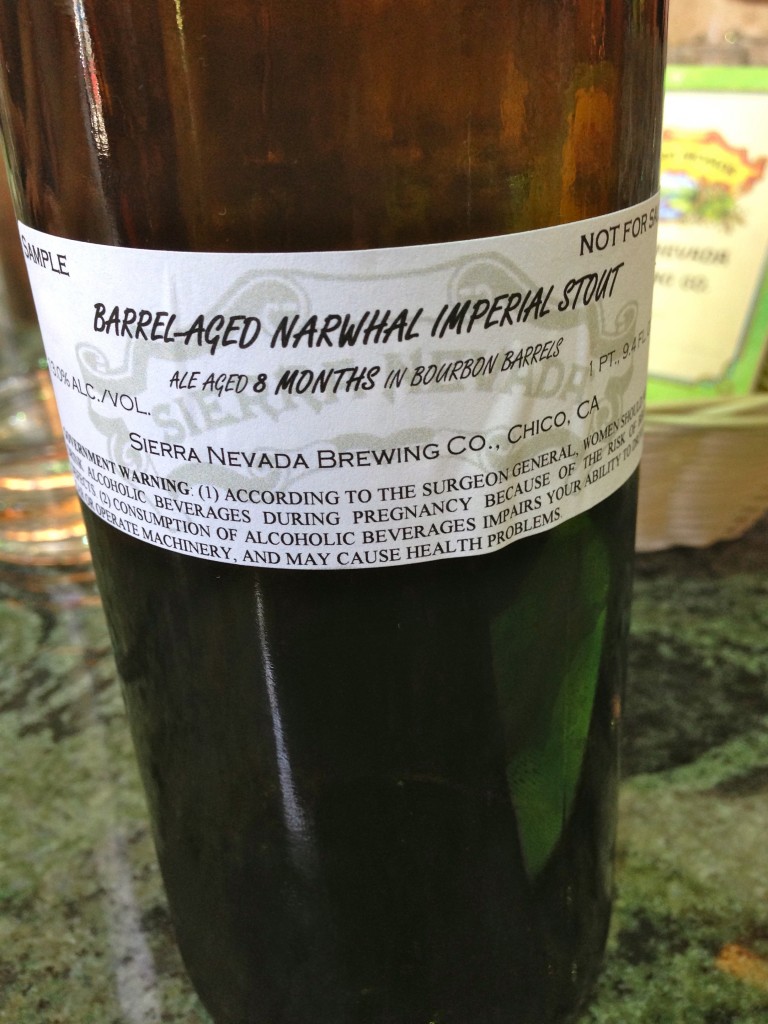 We were spoiled by some specialty cellar brews.
I brewed at Miller in Irwindale. I drank Coors Golden got a can of Coors Golden and let my coworkers finish it.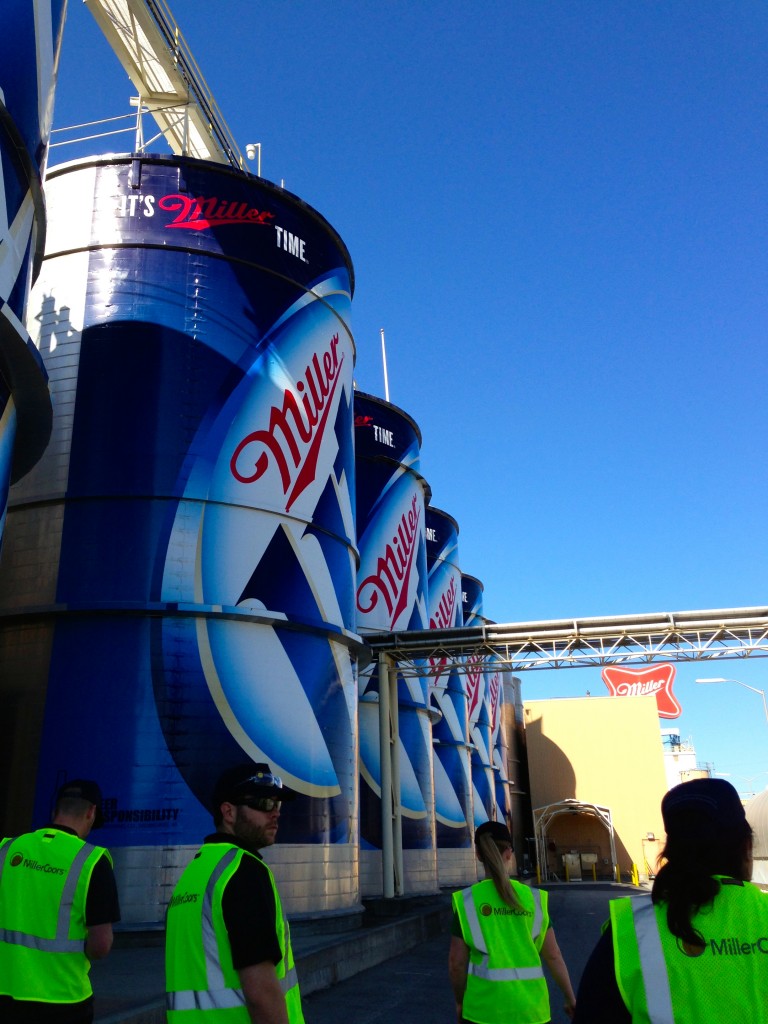 This is a big frickin' brewery. HUGE.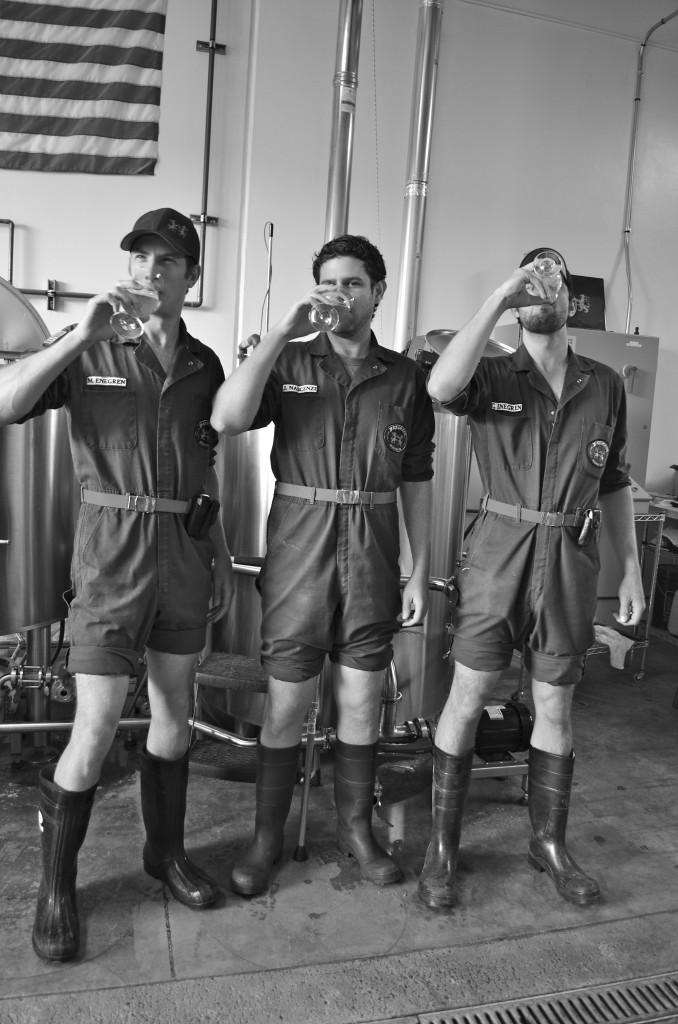 Took inappropriate pictures of brewers in short shorts. I'm not sure if the majority found it wonderful/hilarious or frightening/NSFW…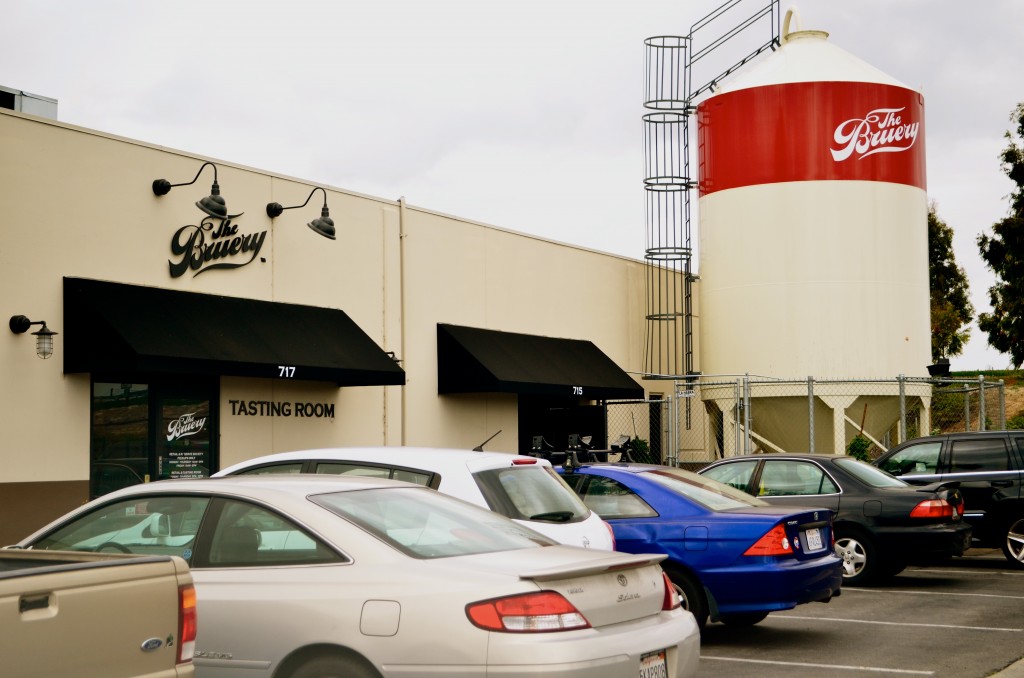 Was given a personal tour of The Bruery in Orange by Tyler King himself!
Another personalized tour of Golden Road Brewing for a client I was schmoozing.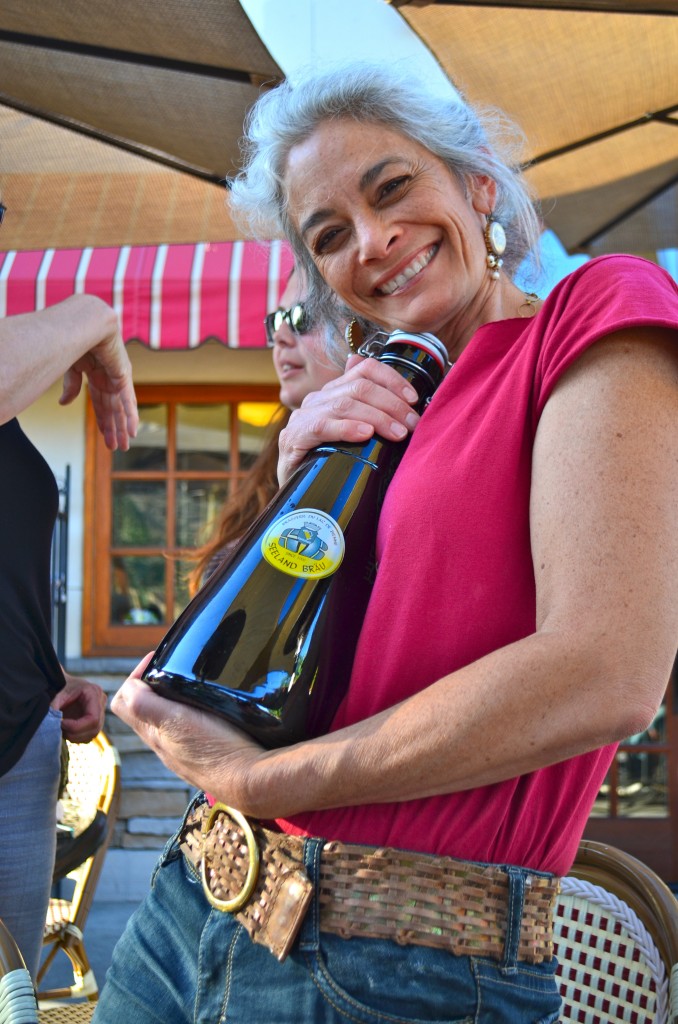 Ladies at Ladyface: TWO YEARS!
This little one kept growing!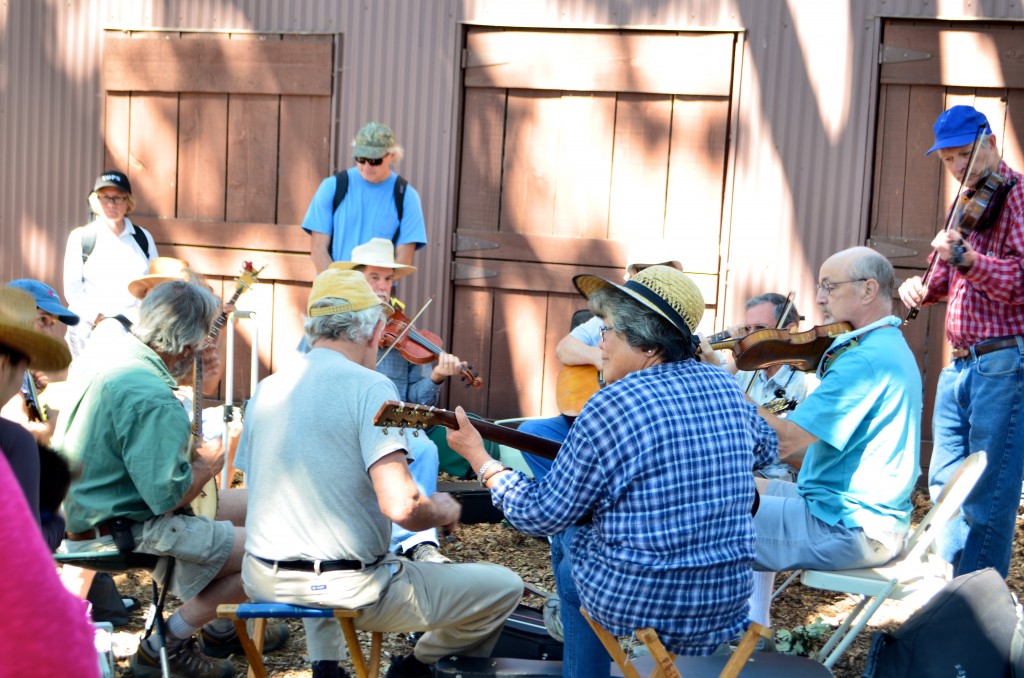 Banjo and Fiddle Fest with Enegren's Brew Chief Joe Nascenzi.
Family brew day in Colorado!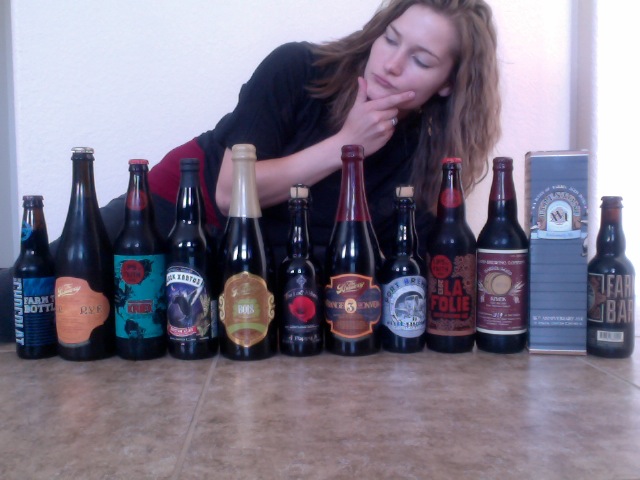 I passed the Cicerone test!!!! I had to decide which cellar beer to break open to celebrate with.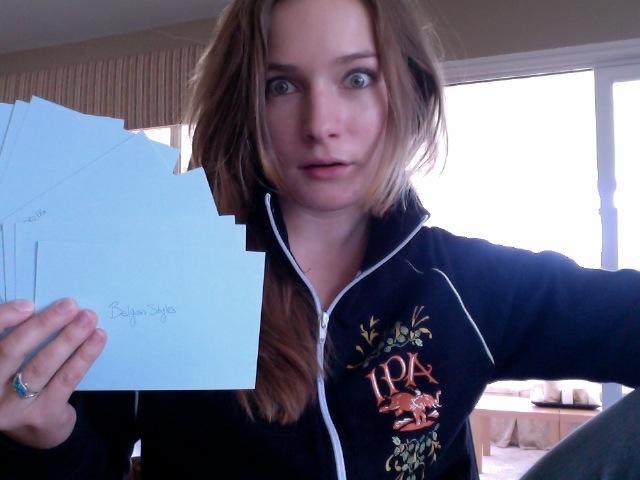 Honestly, a good two and a half years of my life studying everything beer for that moment.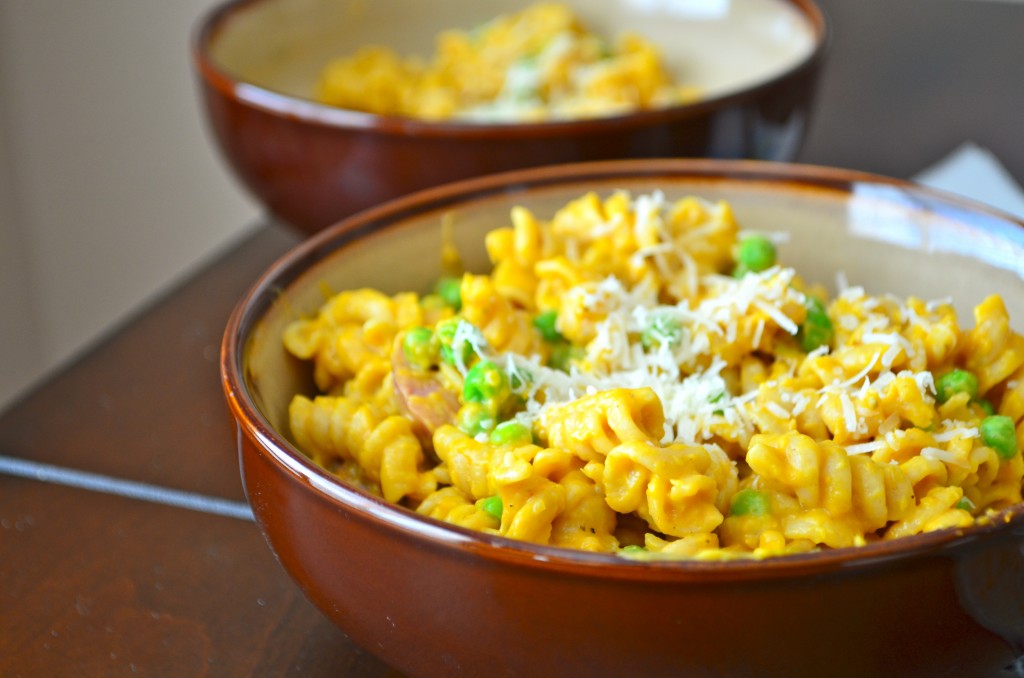 My first recipe/picture accepted to FoodGawker!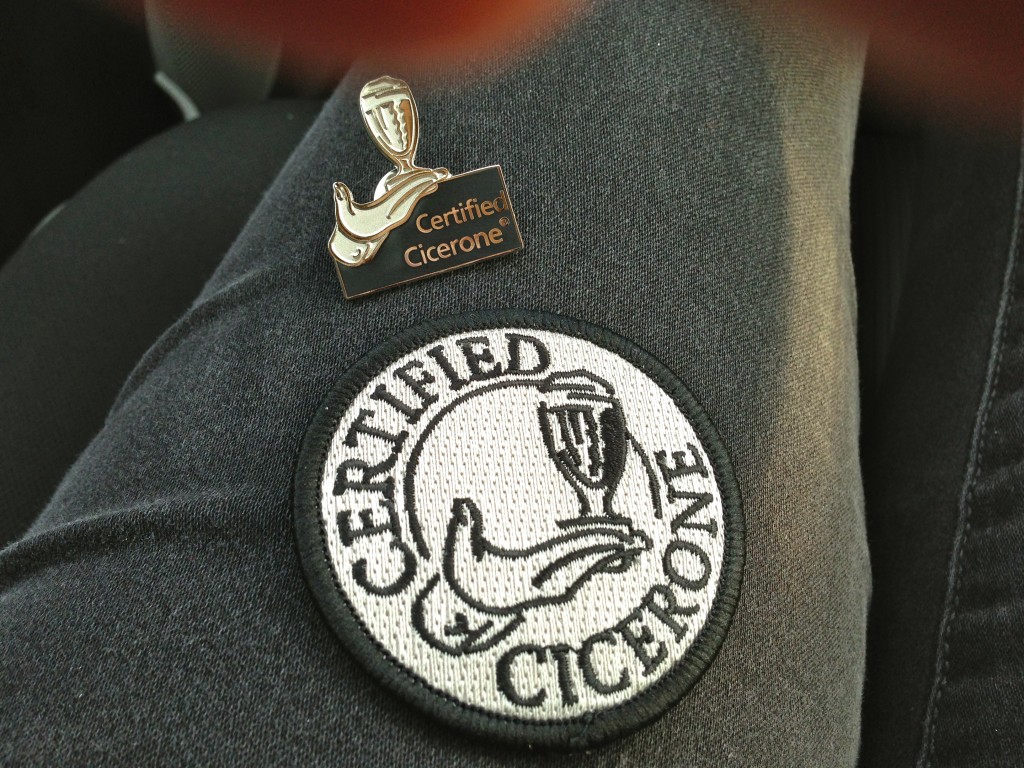 Did I mention I passed the Cicerone test? I'm still kinda psyched about that…
Hosted a Samuel Adams beer dinner at Roy's in Woodland Hills.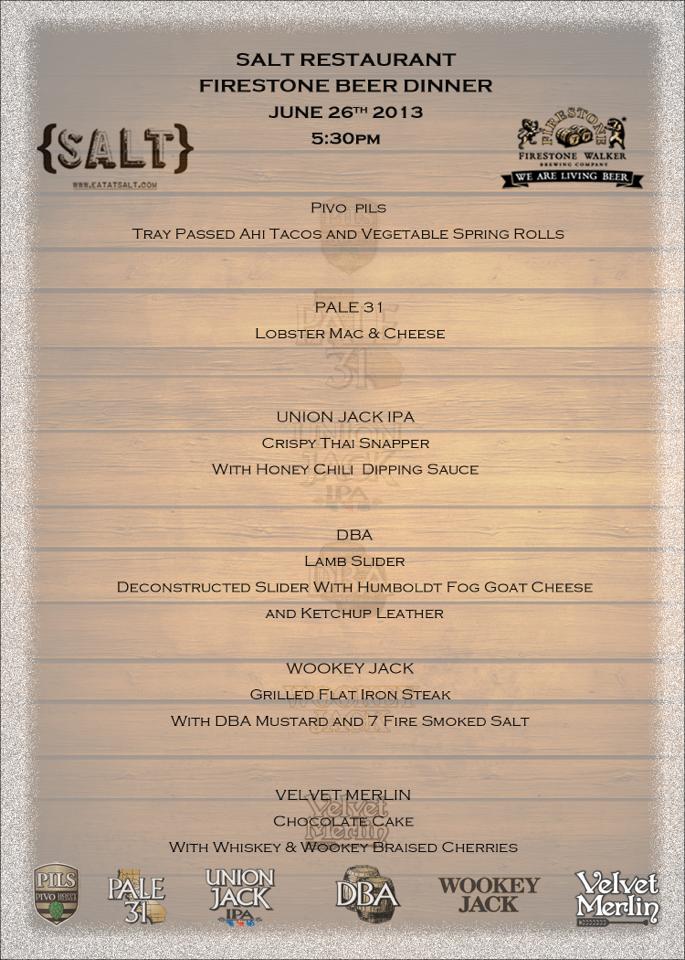 Hosted a Firestone pairing dinner at Salt in Calabasas.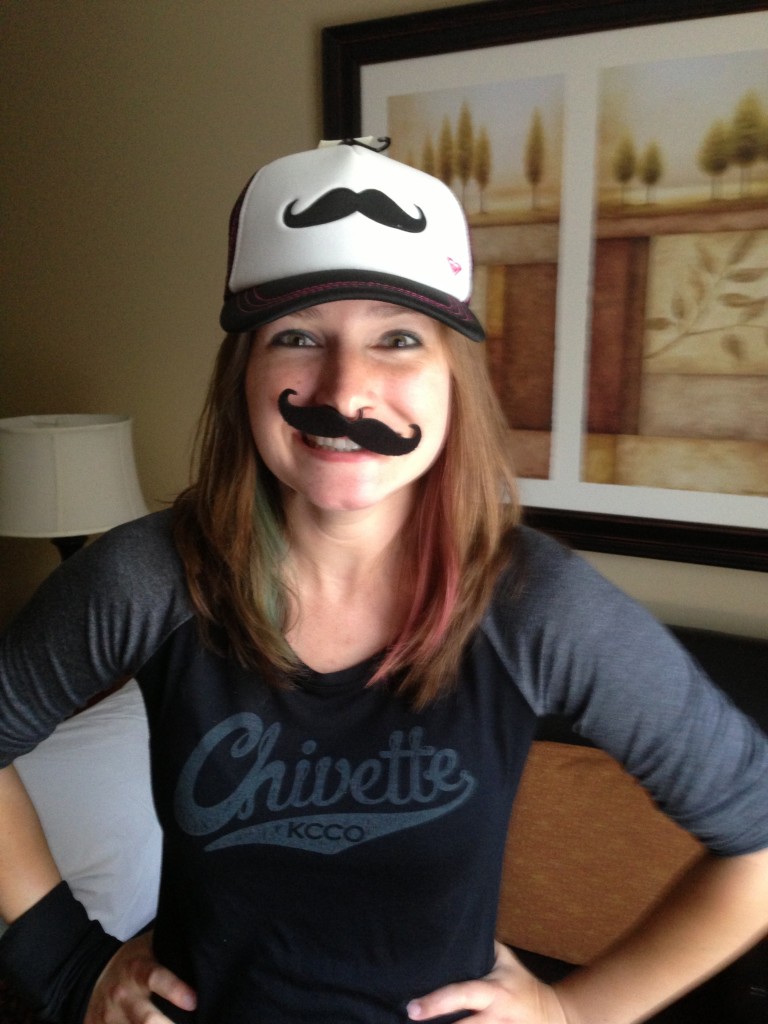 Got my Chivette shirt and a mustache hat.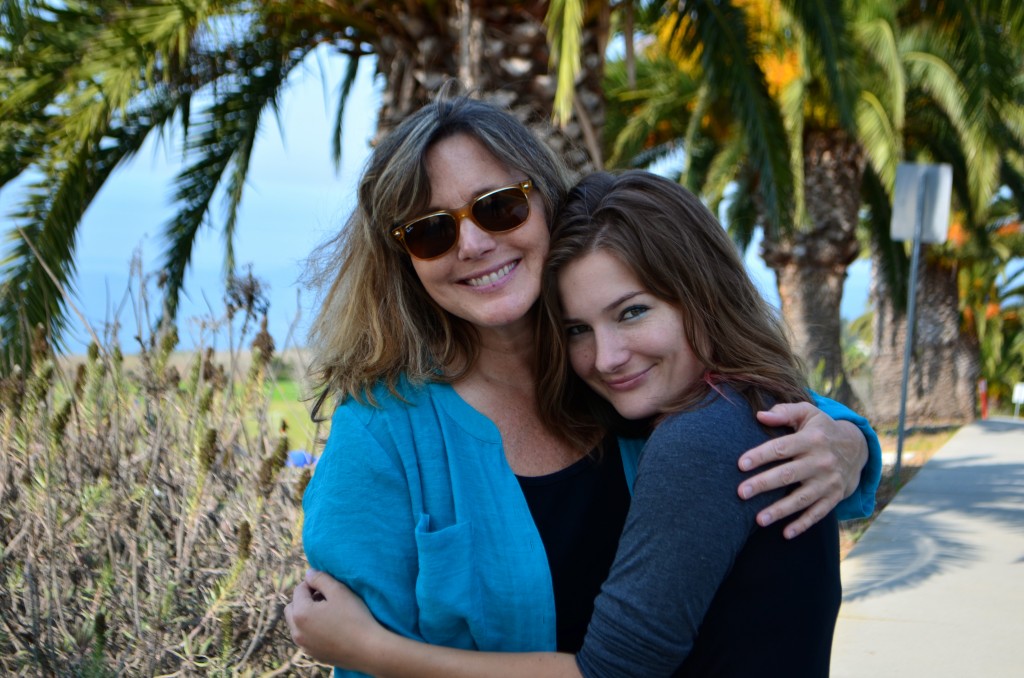 The parental unit came to visit again!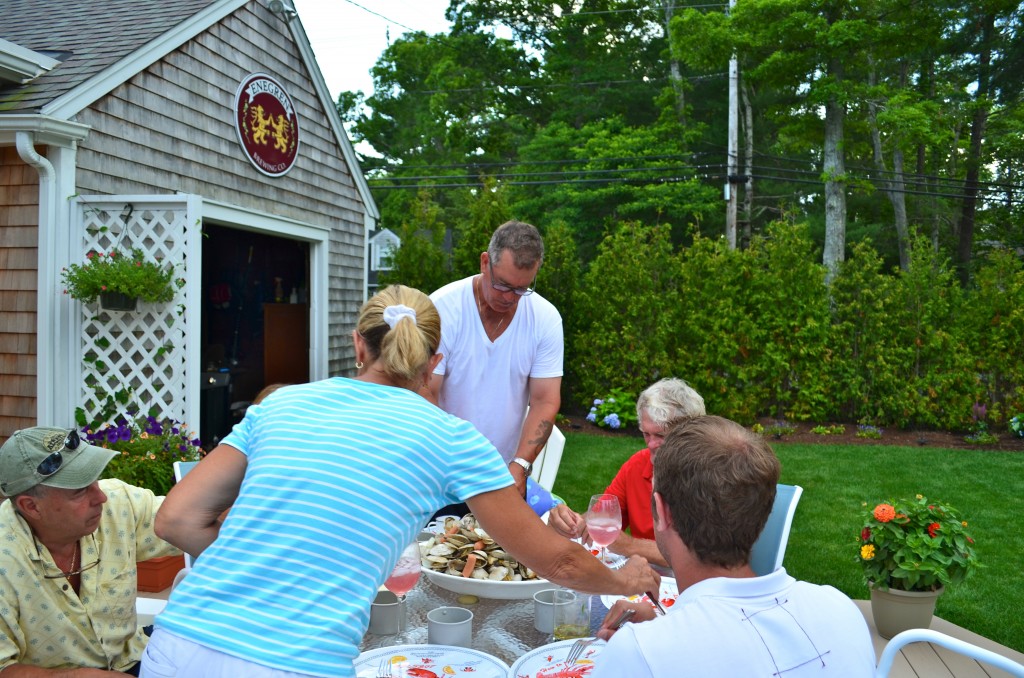 Went to Boston to see Commander Matt's family and enjoyed tons of seafood and kayaking.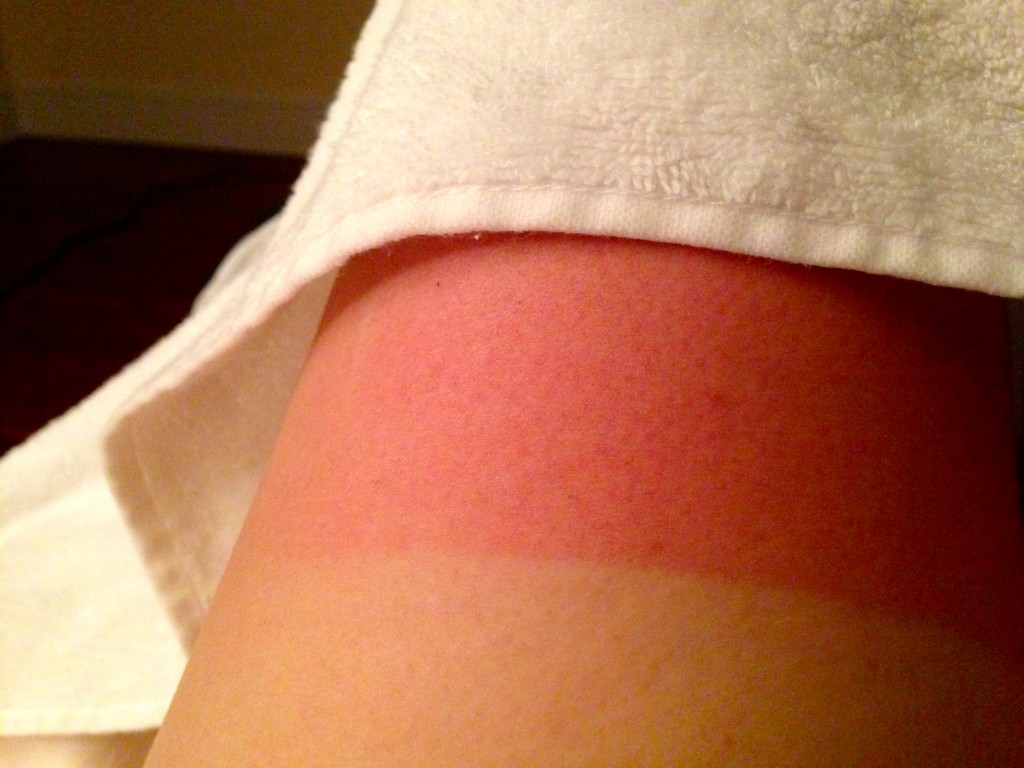 Got the worst burn I've had in my entire life. I still have a tan line to THIS DAY, and it doesn't look like it's planning on fading anytime soon…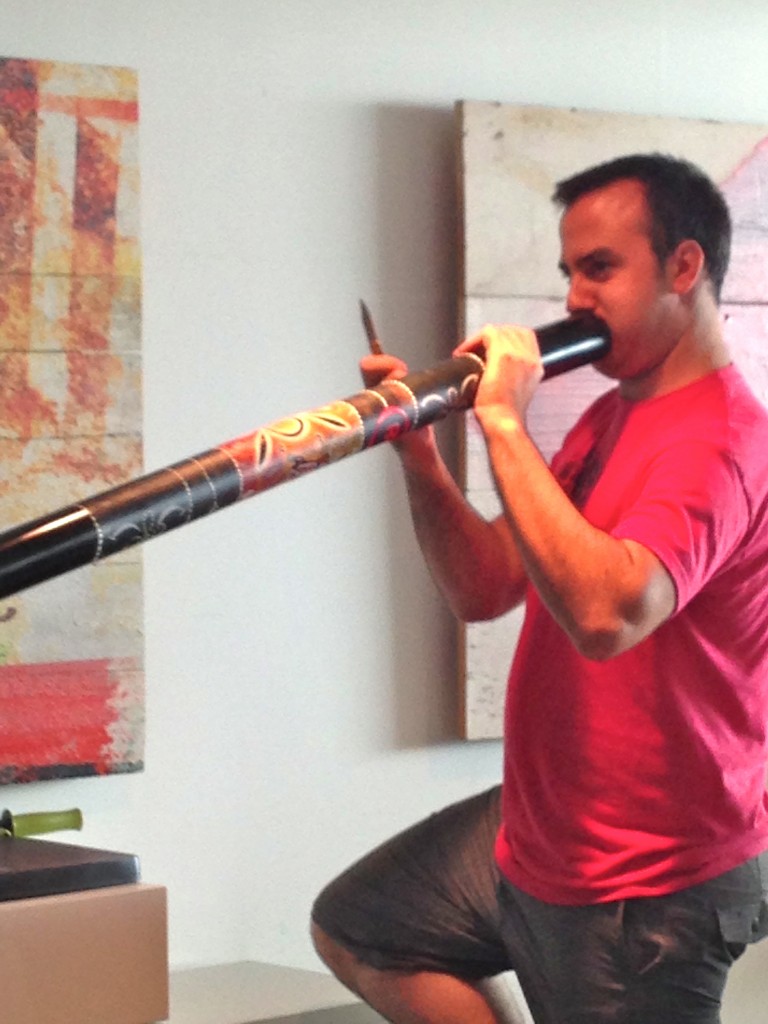 Stopped by The Chive before they moved out of Venice. I miss them!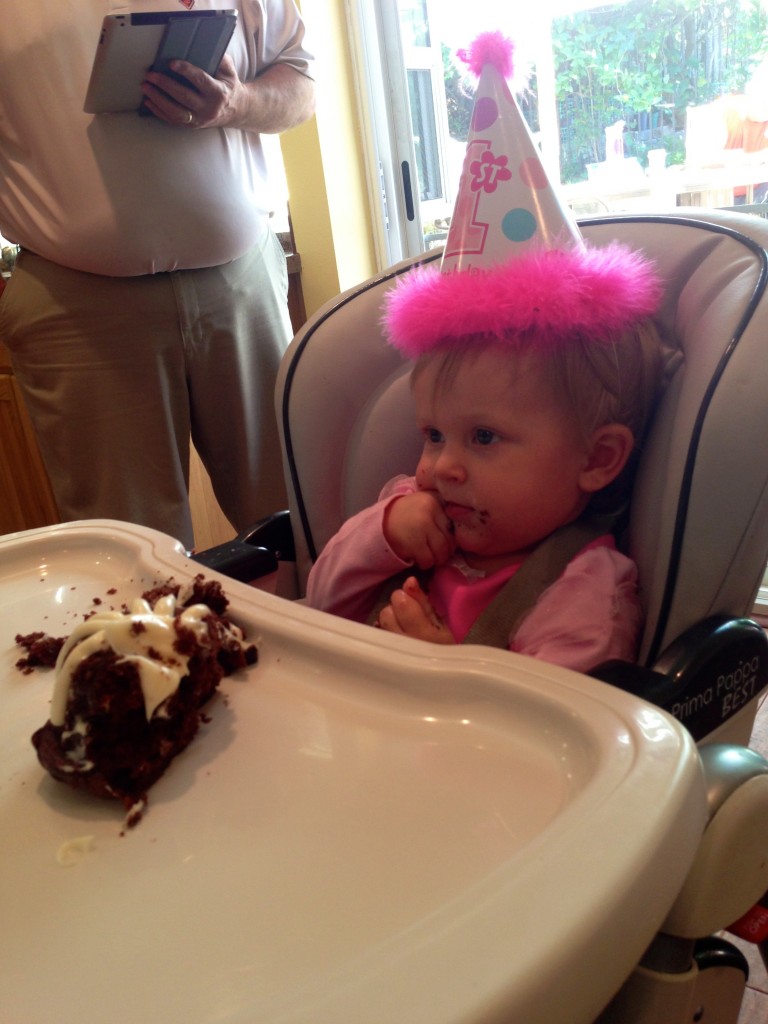 Celebrated Avery's first birthday!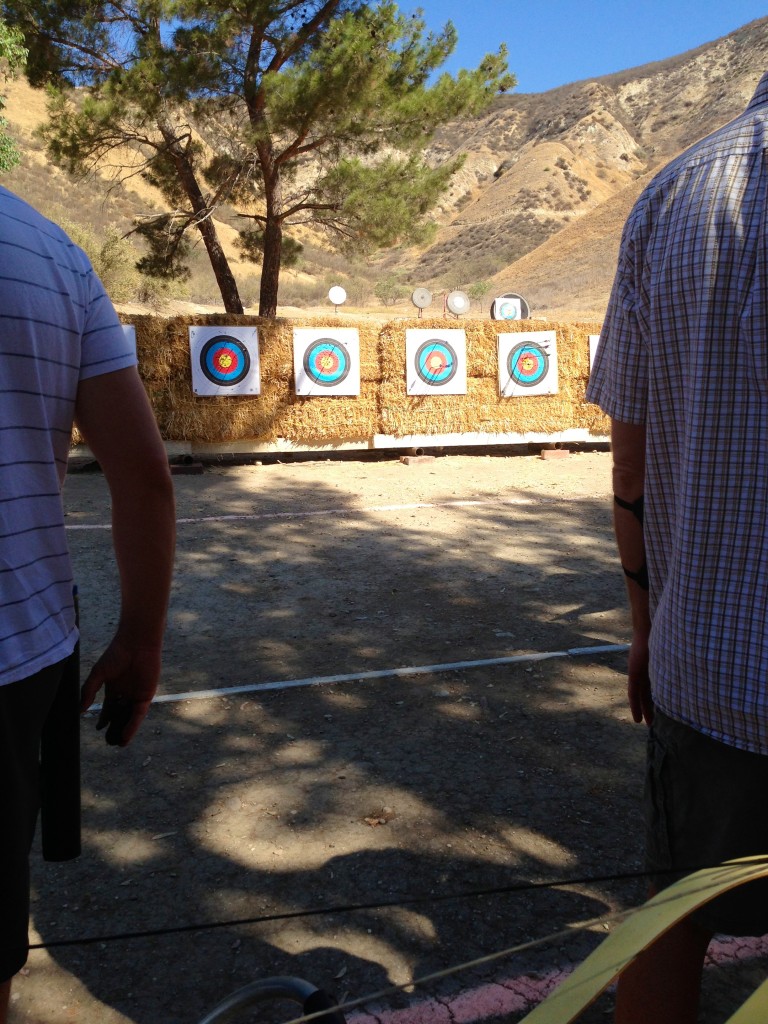 Started going to archery every Saturday.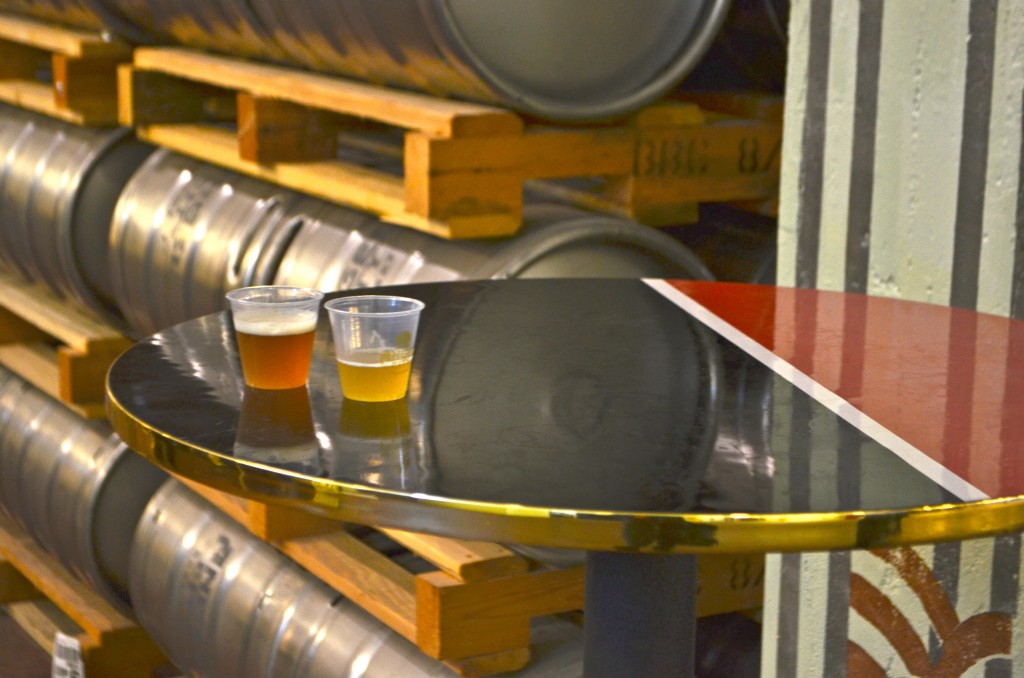 Angel City Brewery tour for works!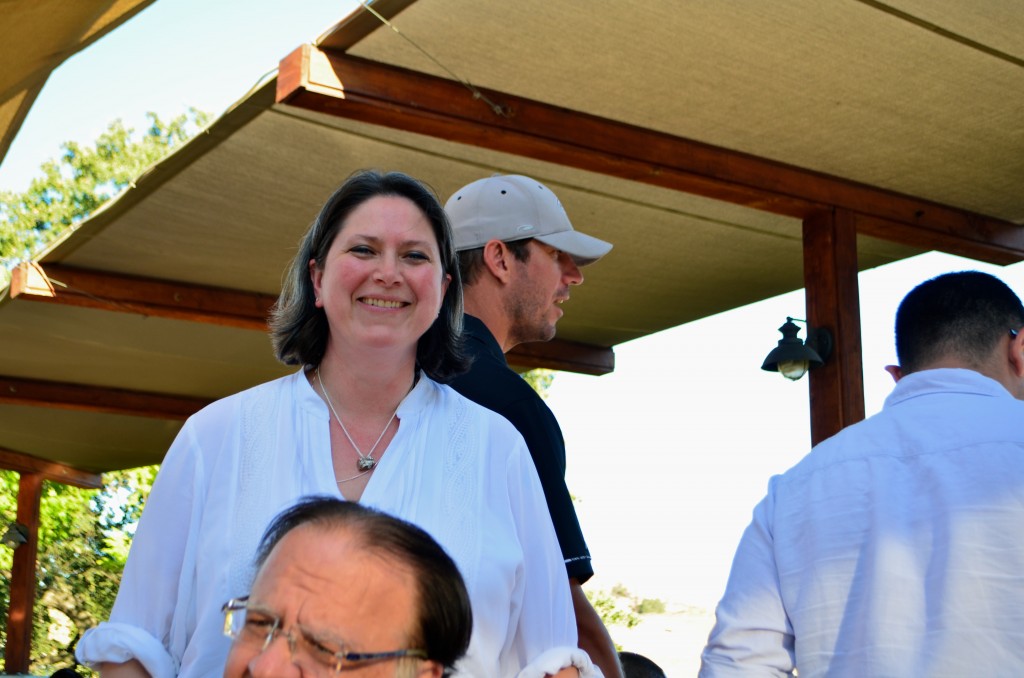 Said farewell to J.J. – a beloved Lady at Ladyface who moved to Oregon.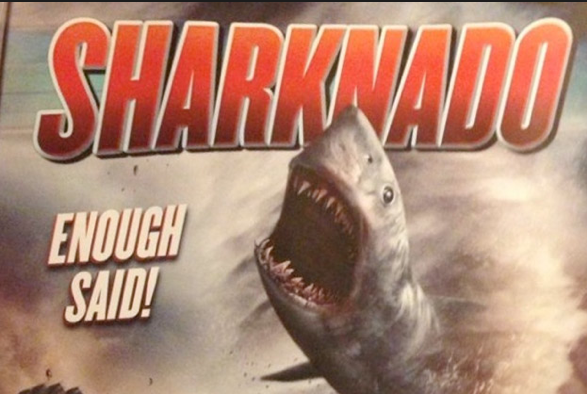 Watched this movie. Three times. It's that awfully amazing.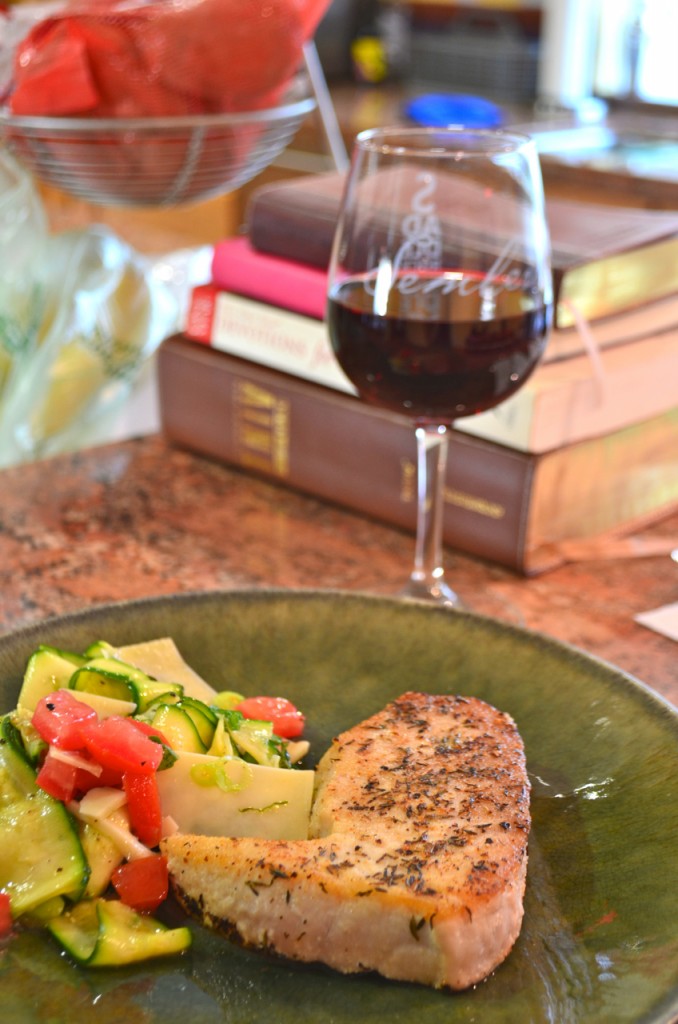 My lovely Janelle cooked me this delicious dinner and became my strongest shoulder.
A great friend invited me down to his neck of the woods for good beers and yet another brewery visit.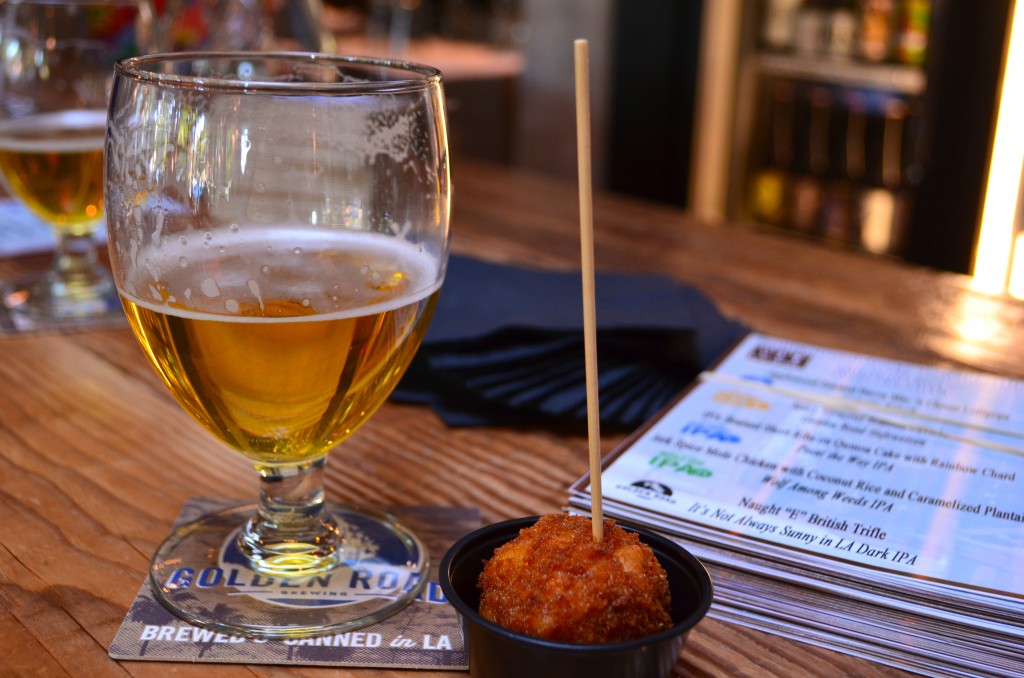 Hosted a Golden Road pairing dinner at Tuning Fork in Studio City.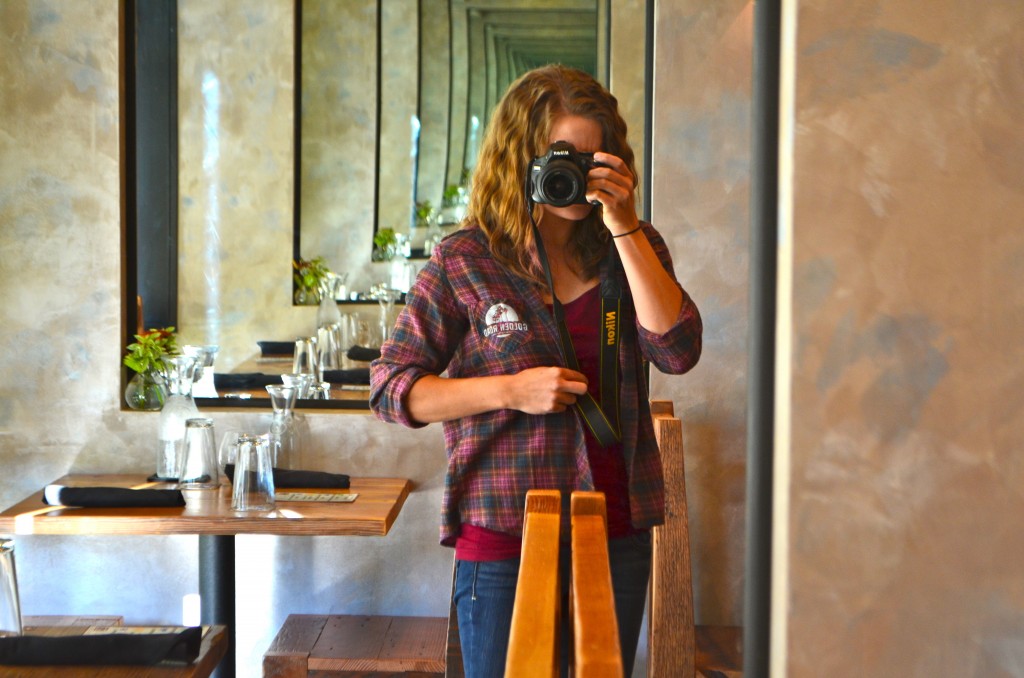 I was able to dress casual for work for the first time in seven months since I was "repping the brewery".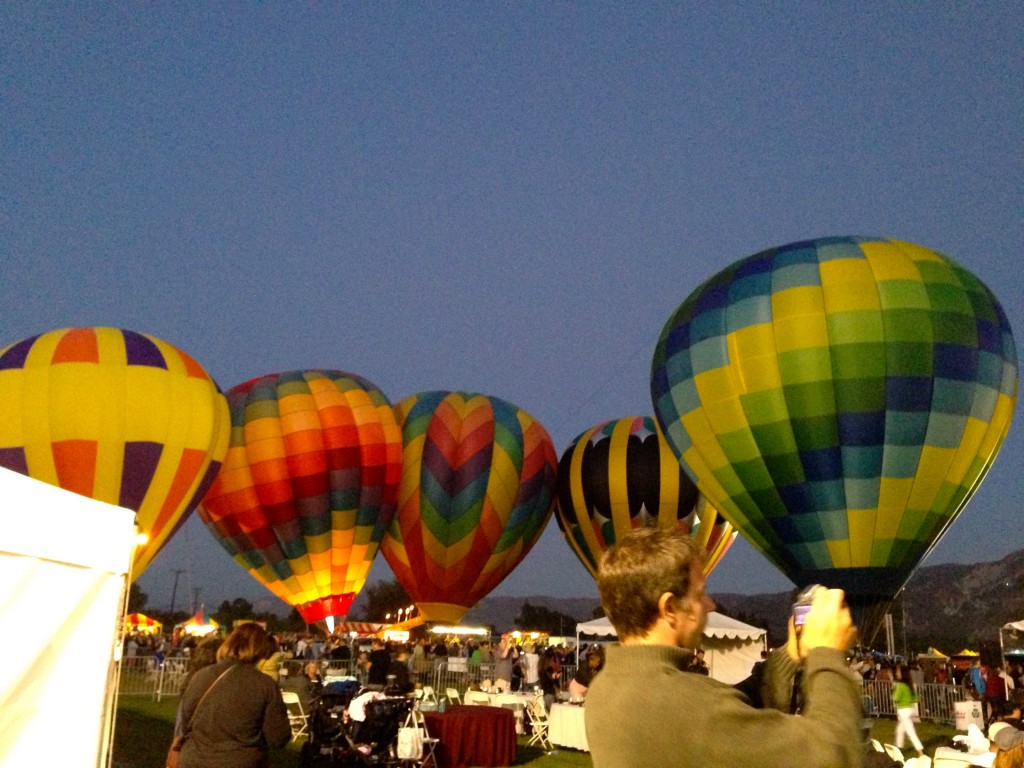 Went to the Citrus Classic Hot Air Balloon Festival.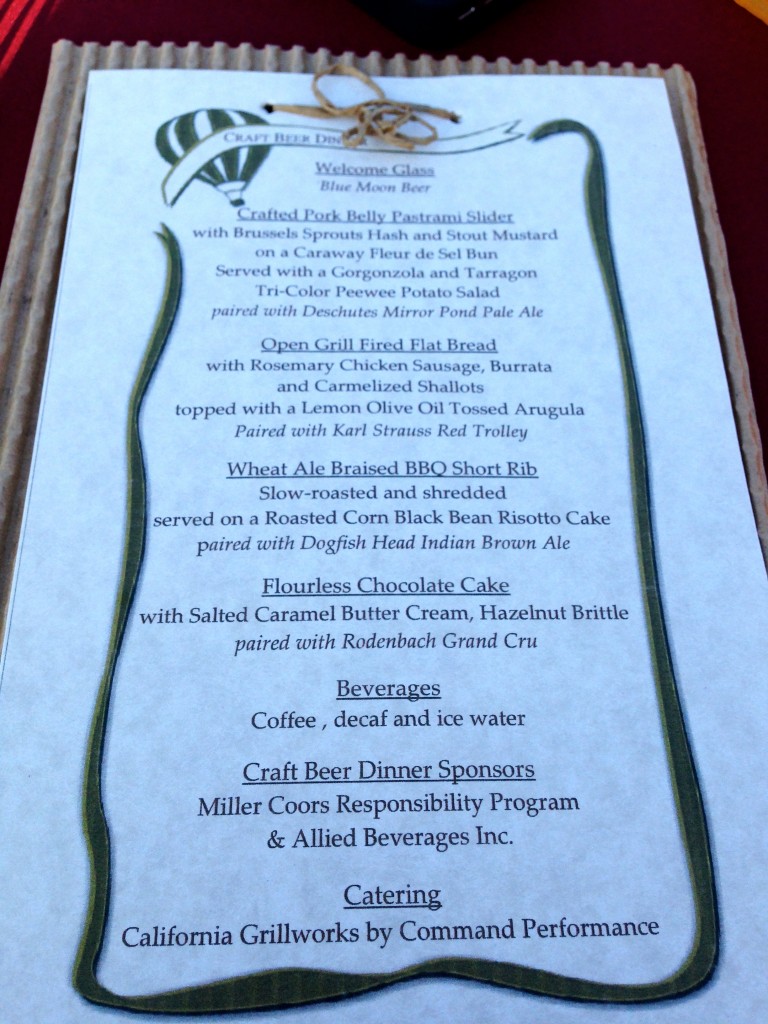 And hosted the beer pairing dinner there.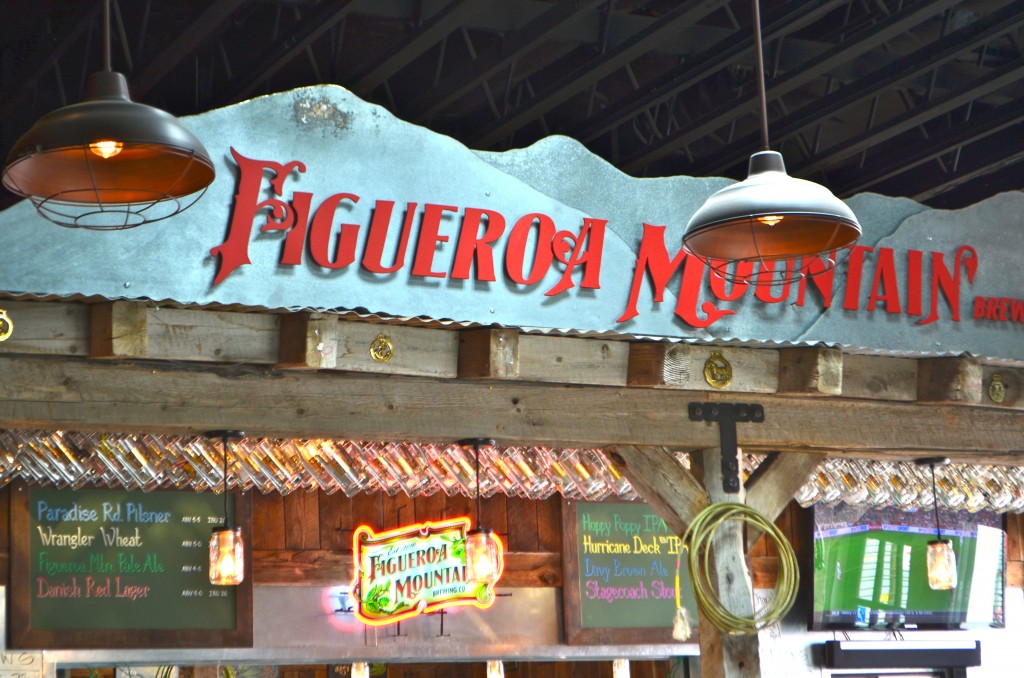 Visited Figueroa Mountain's new taproom in Santa Barbara.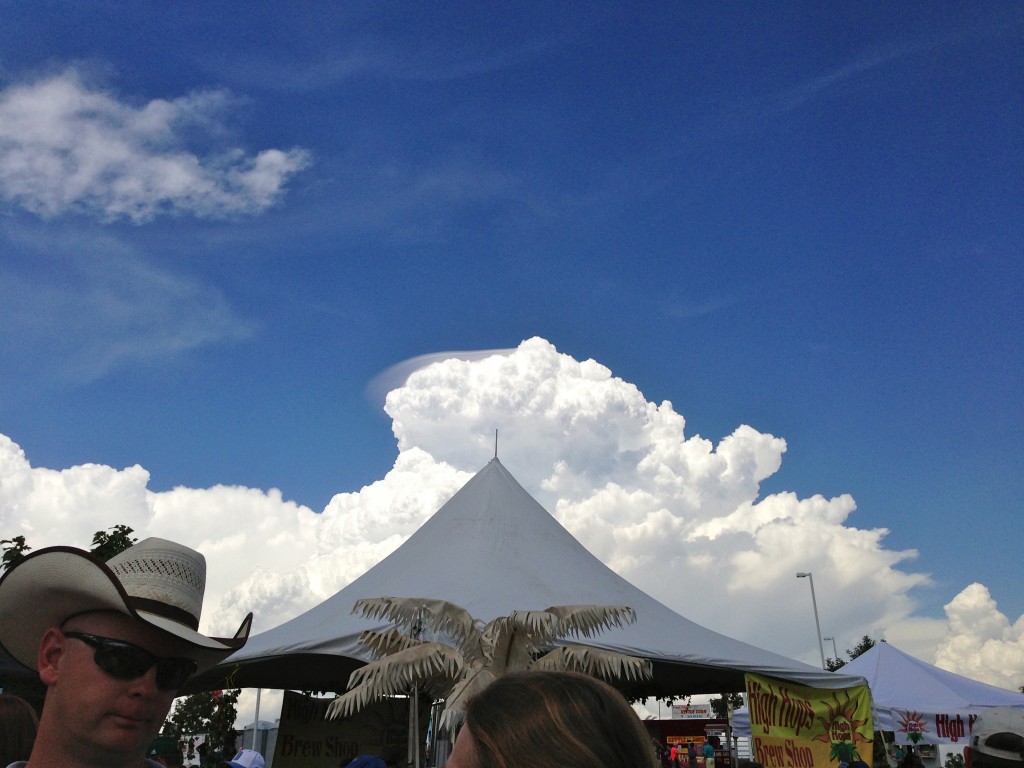 Traveled to Colorado for a weekend and decided it was time to get back to where I belong.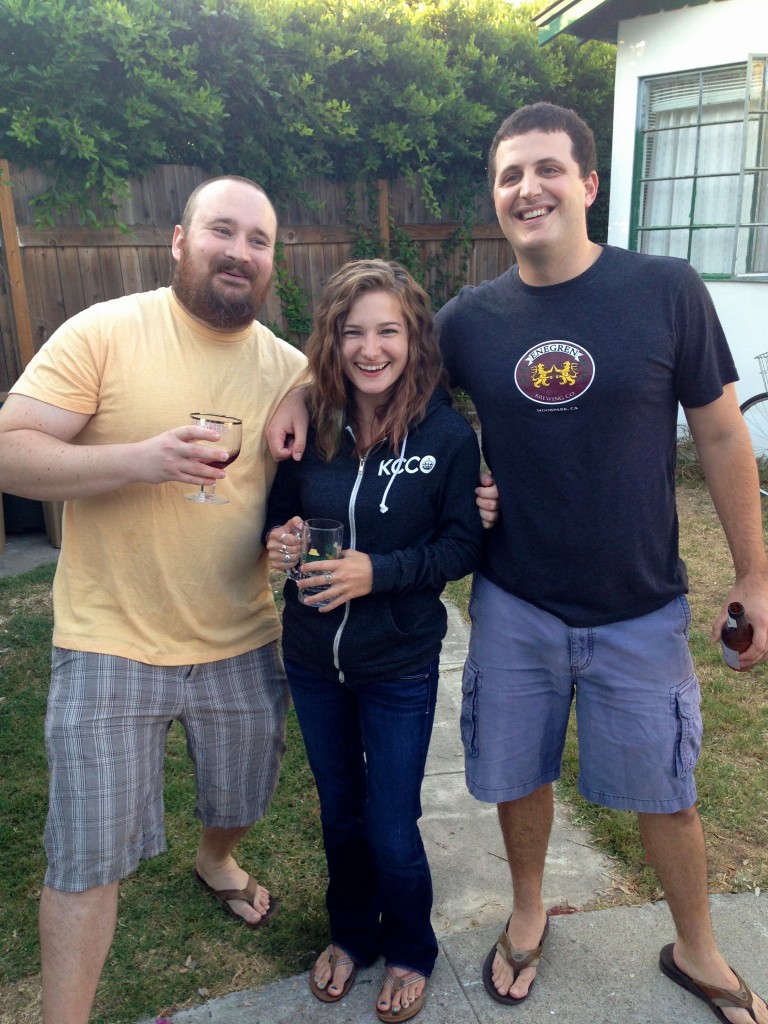 Said farewell to my brew boys who kept watch over me in college. Congratulations to Grayson – almost officially old and engaged!!!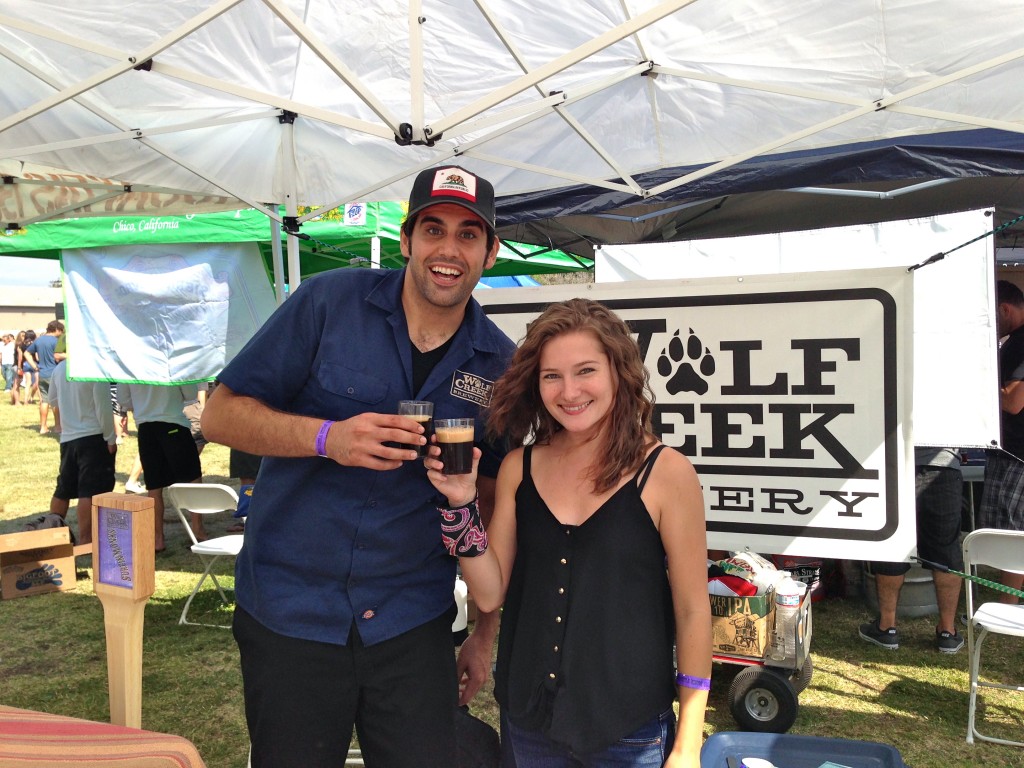 Met and said farewell to Wolf Creek Brewery's replacement for me – Joseph Isaac, assistant brewer extraordinaire who owes me a beanie and beers since the Colorado Avalanche destroyed the LA Kings… Before they destroyed us back…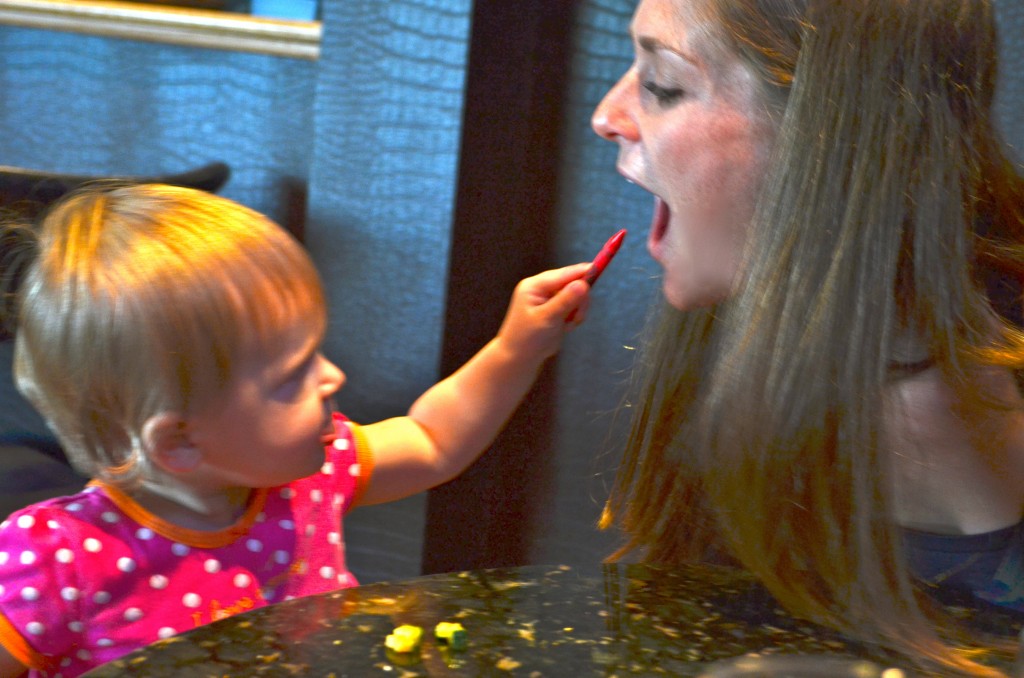 Another dinner with two of the people I adore the most on this earth.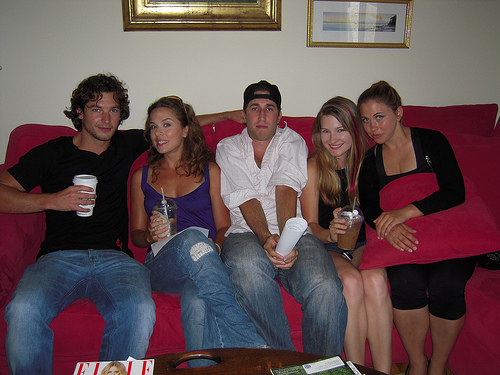 Had a catch-up/farewell luncheon with Yousef Abu-Taleb – my favorite Beast from back in the day.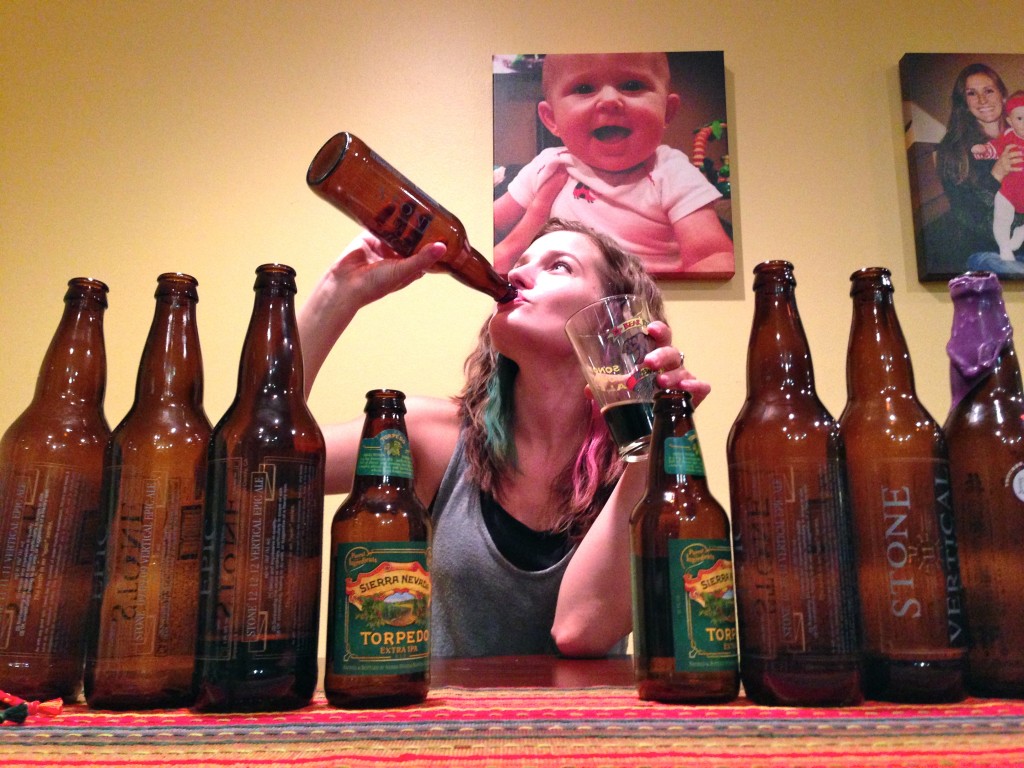 A Vertical Epic tasting with my Ladies of Ladyface. Heartbreaking and wonderful at the same time.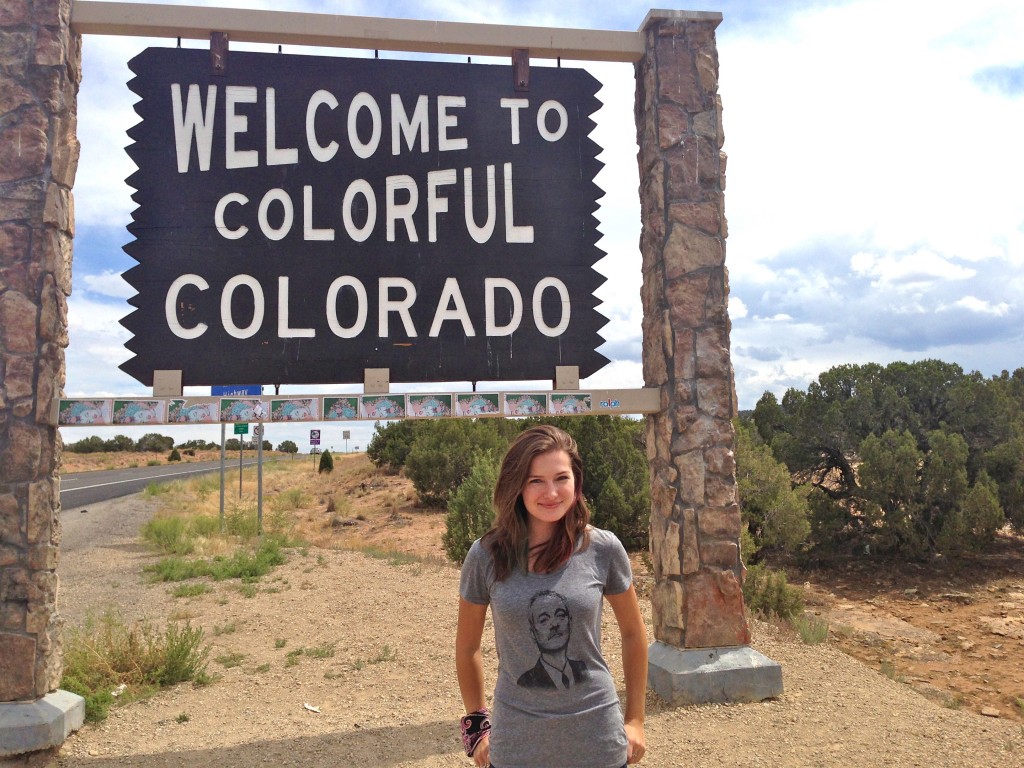 Drove my little car across California, Arizona and Utah to cross into Colorado!
The view from my current home.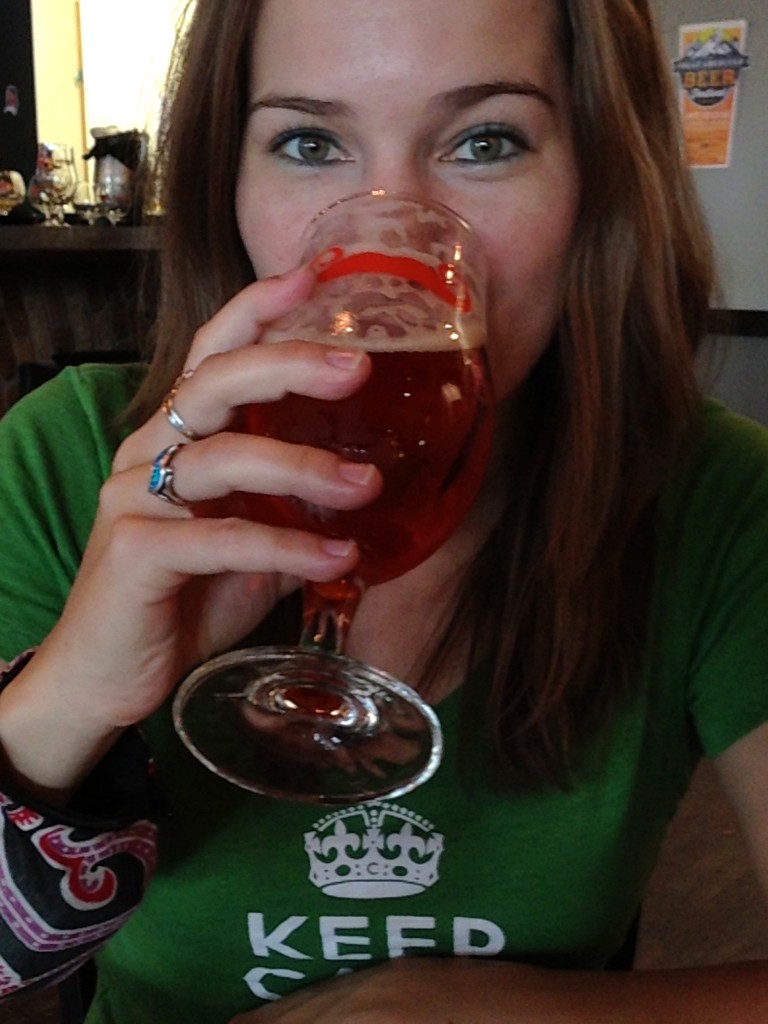 Testing the local breweries – Black Bottle Brewing.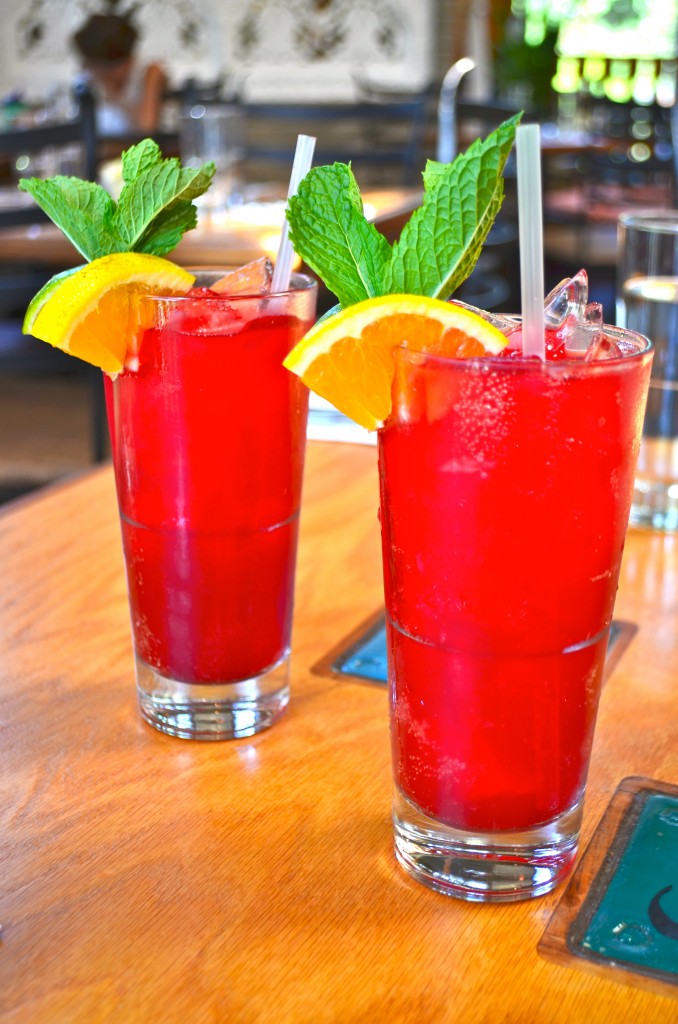 Lunch and tea with my oldest best friend, Michelley.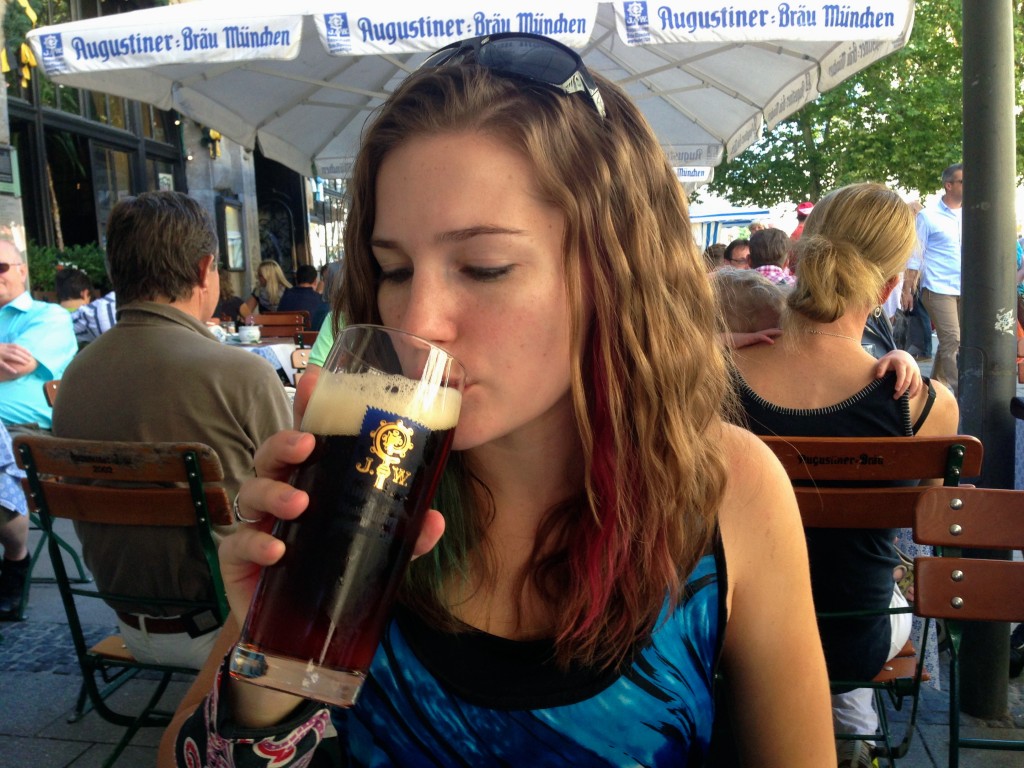 Traveled to Germany and had a beer in the town center after 30 hours of being awake.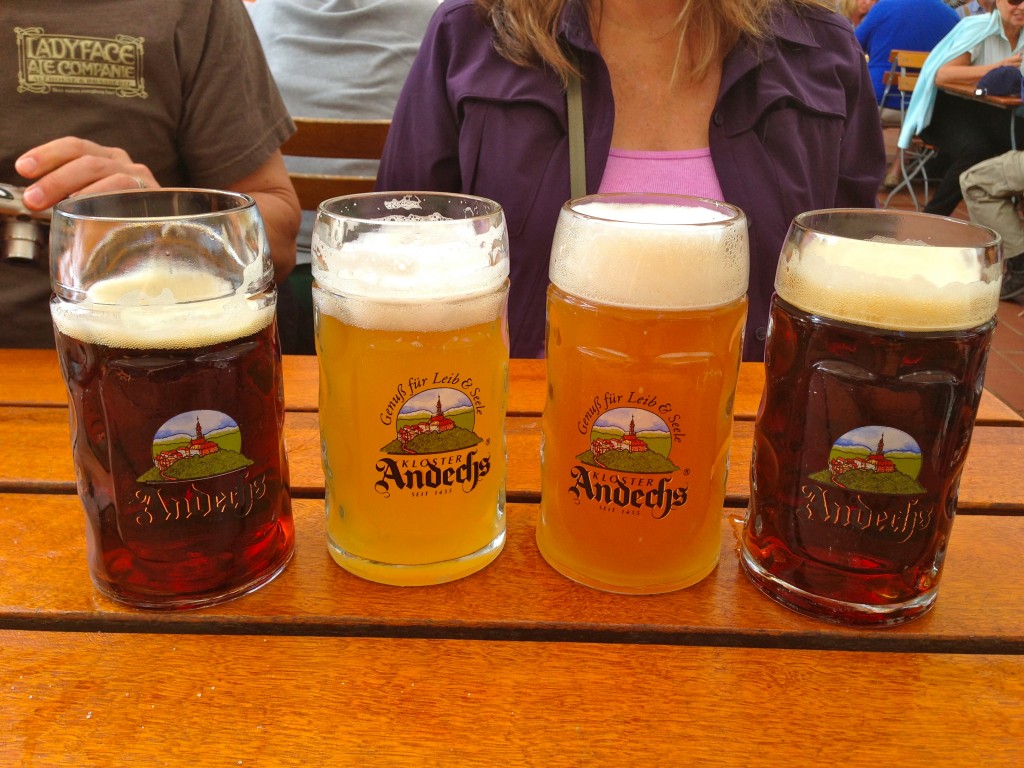 Went to Andechs Monastery and had the best beer of the entire Germany trip.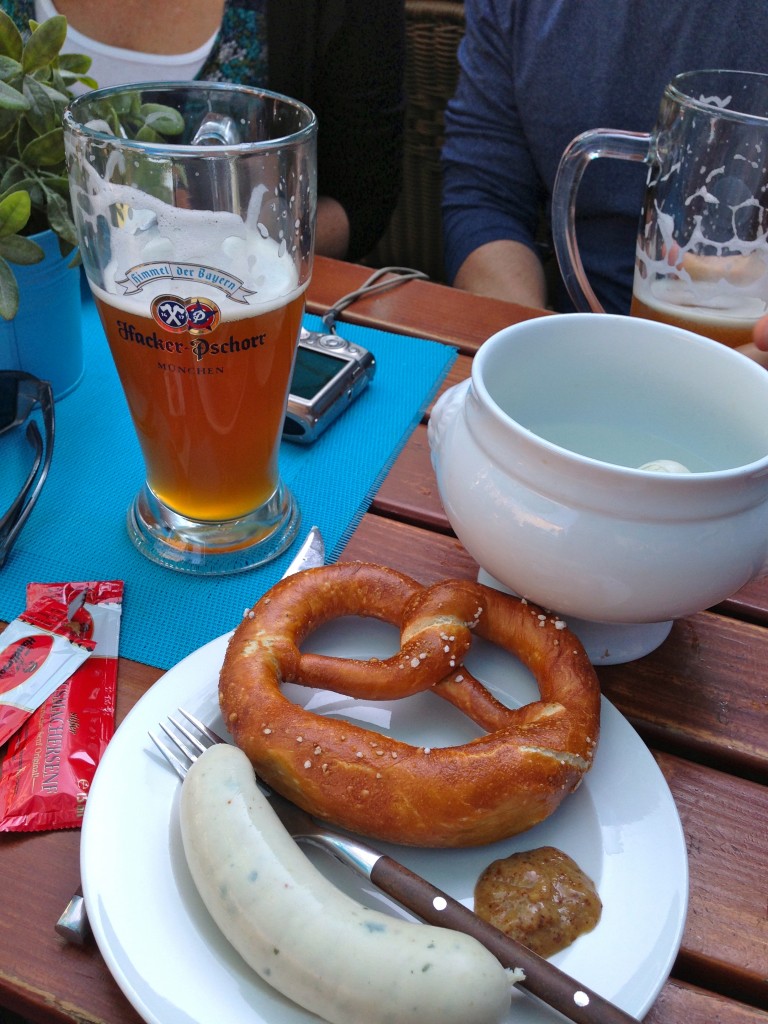 Had Weiswurst and Weissbier for breakfast at the Glockenspiel.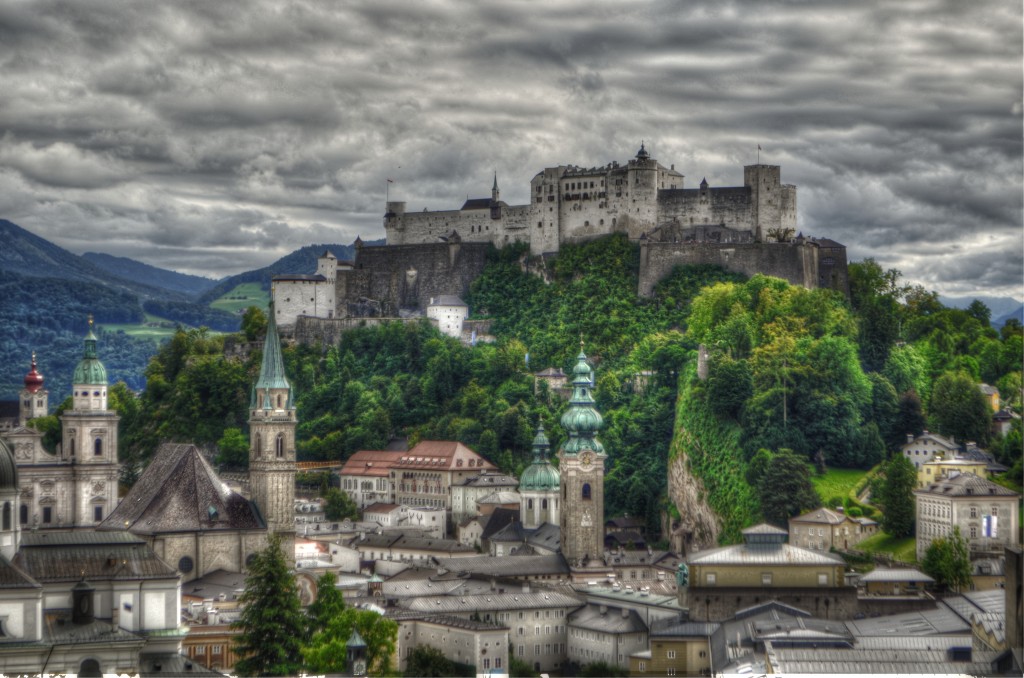 Went to Salzburg, Austria on a day trip.
Found an amazing wine bar in München and became friends with the owner.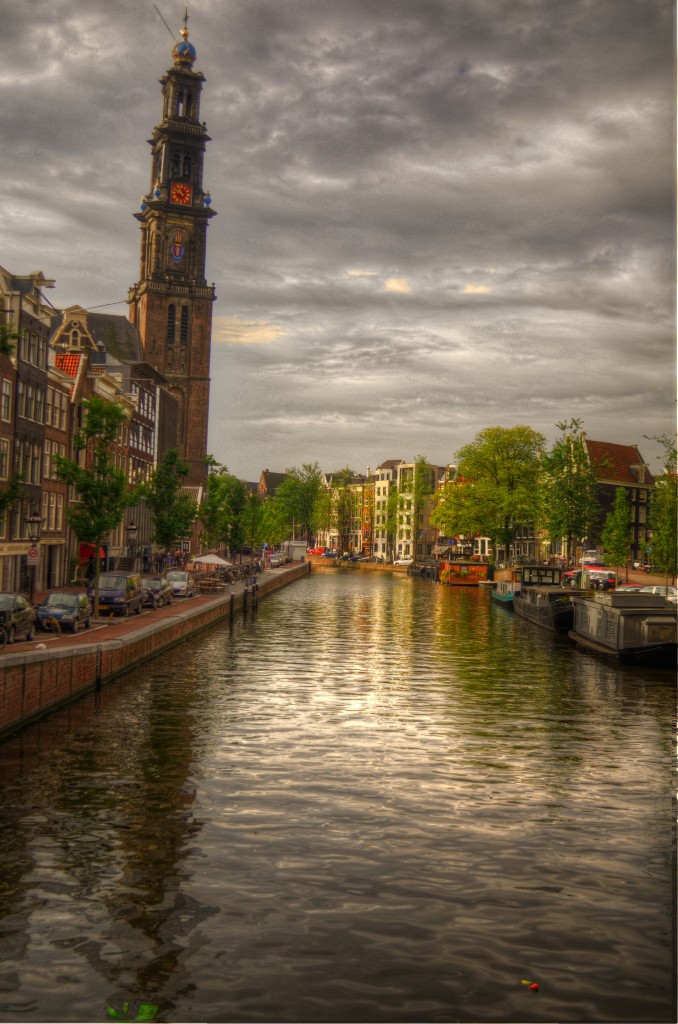 Went to Amsterdam and took the Canal tour.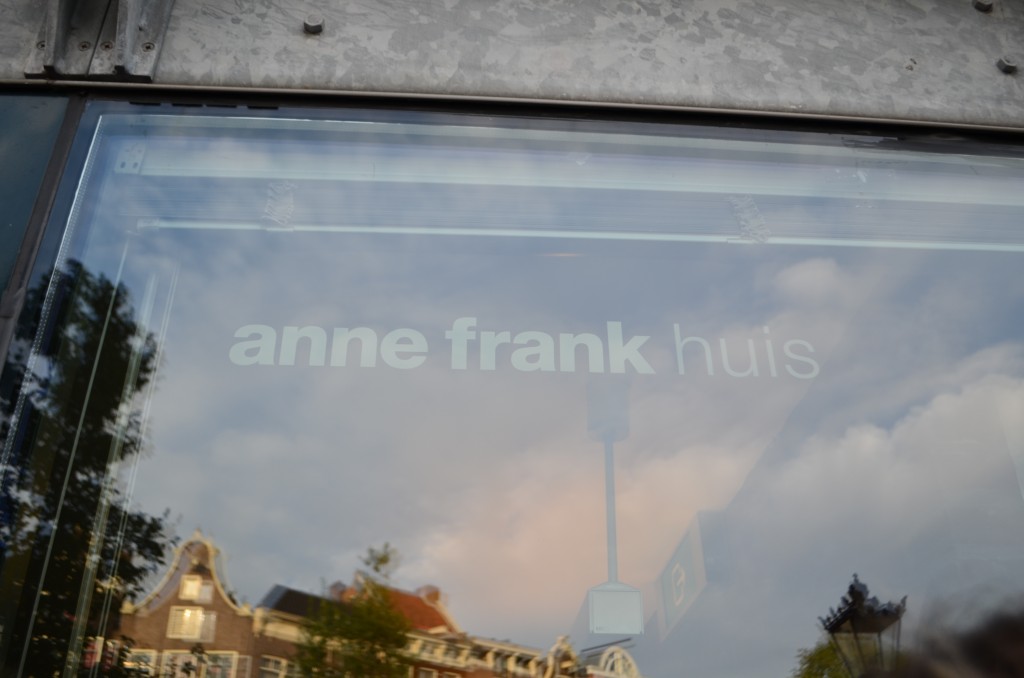 Visited Anne Frank's house. Speechless.
Visited Heineken. Delicious.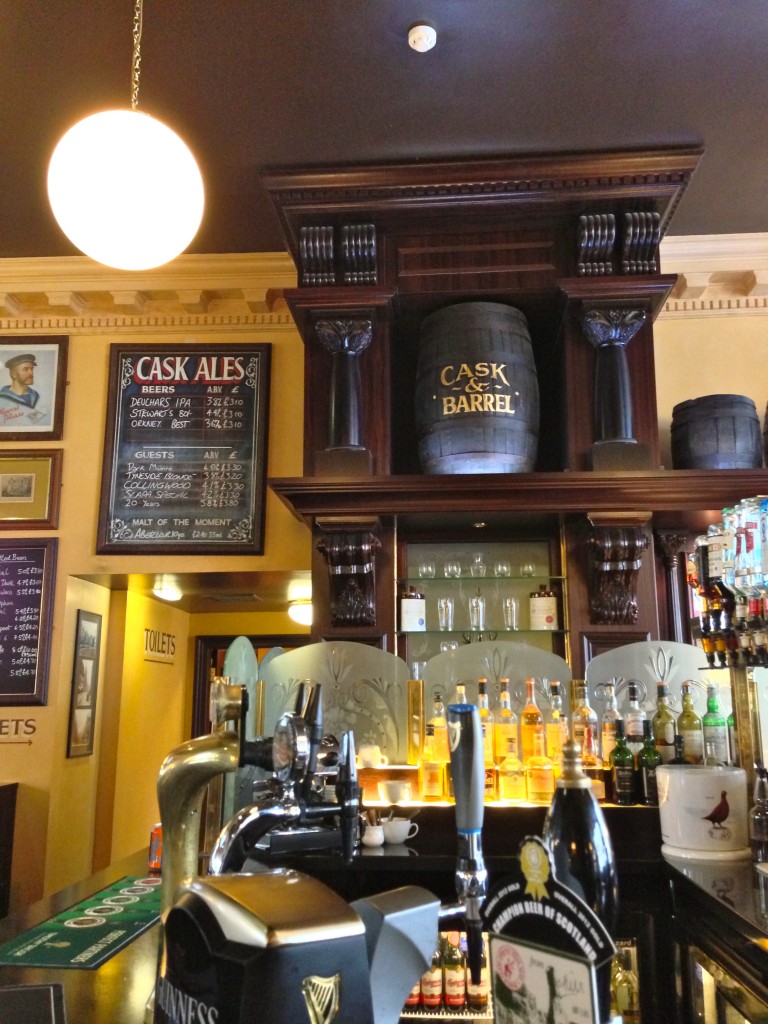 Went to Scotland and visited Cask and Barrel.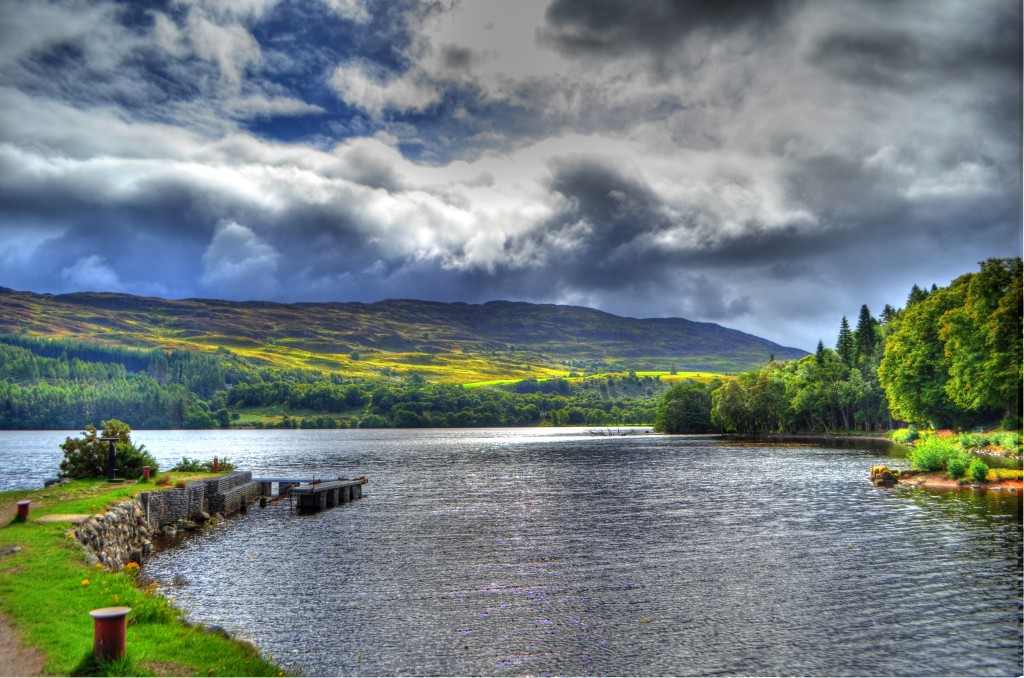 Went to Loch Ness.
Visited the ruins of Dunollie.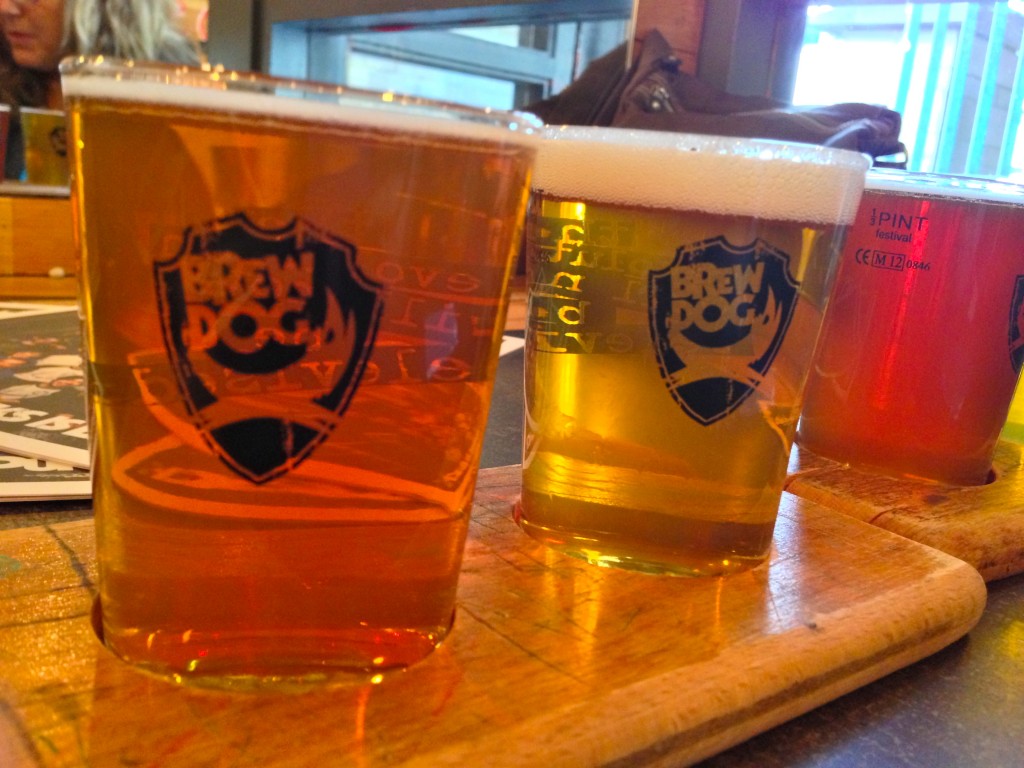 Went to BrewDog in Edinburgh!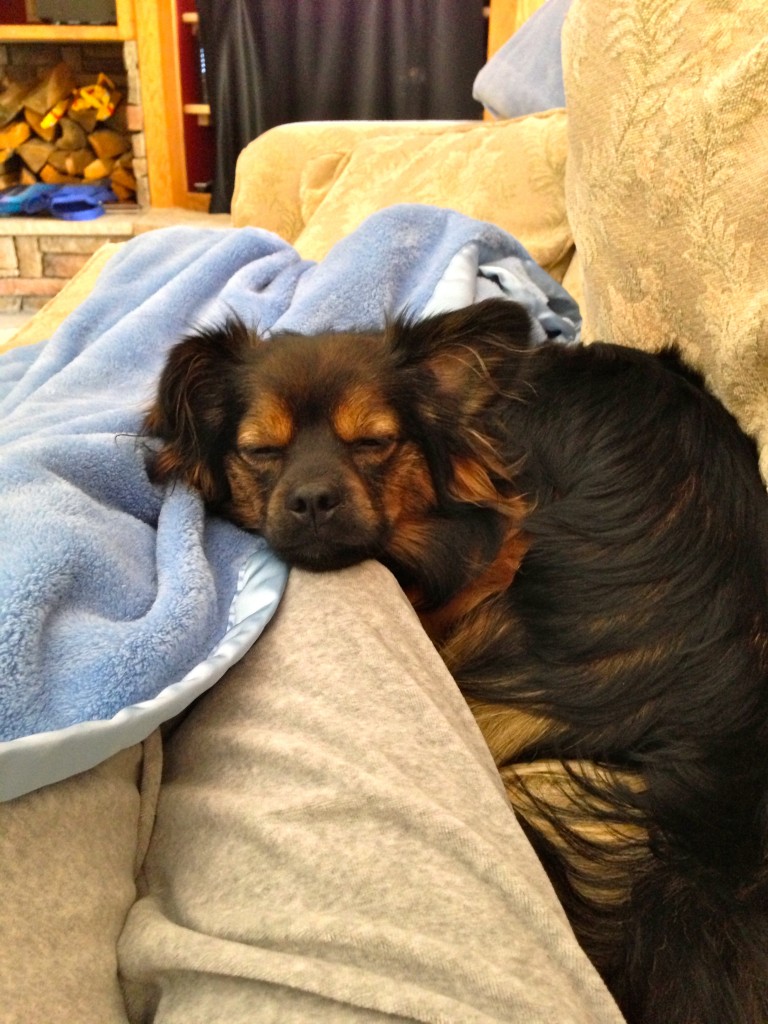 Flew back home and cuddled with my Barleywhine.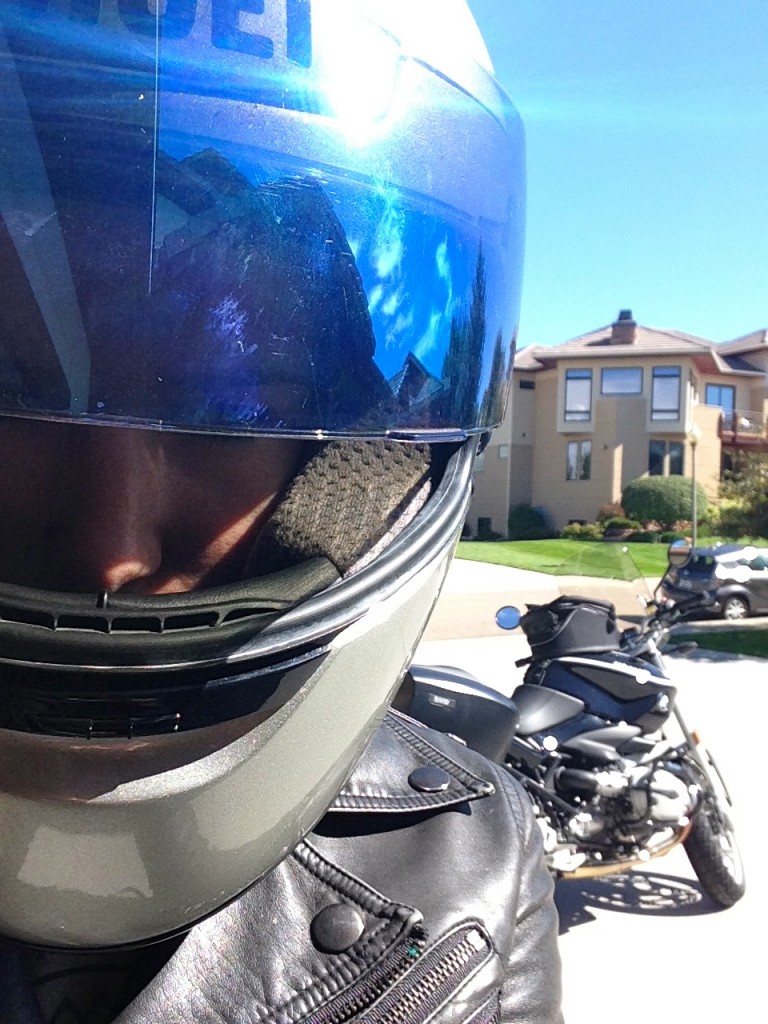 Took a few spins around town on the motorcycle.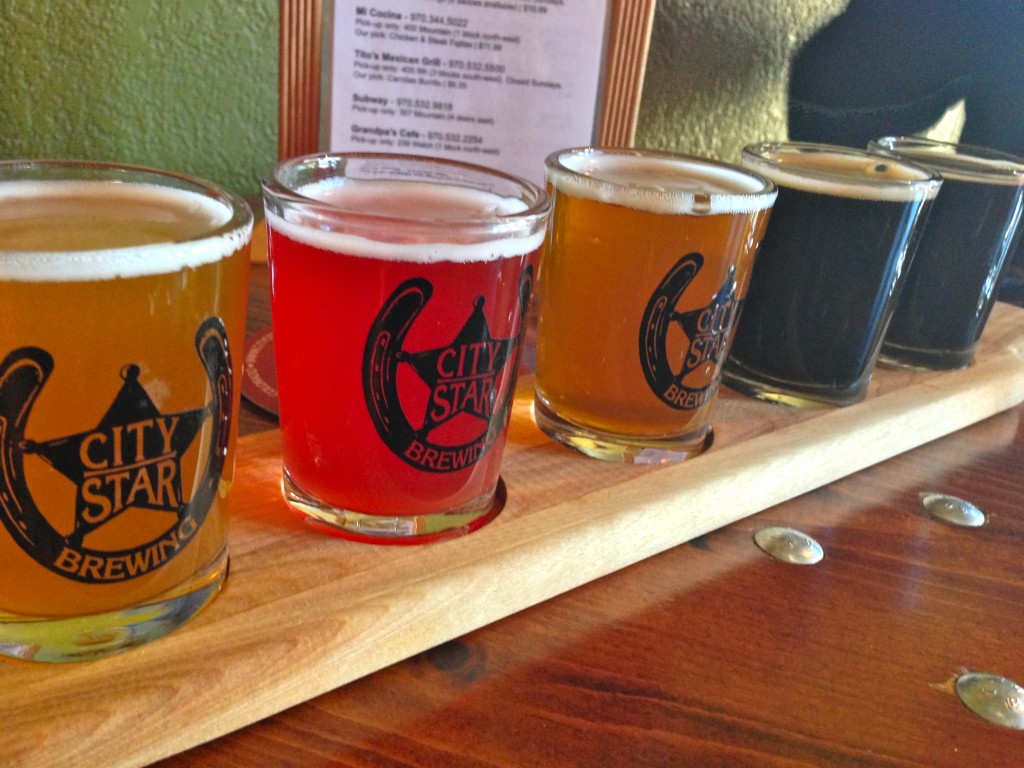 Went to City Star Brewing in Berthoud.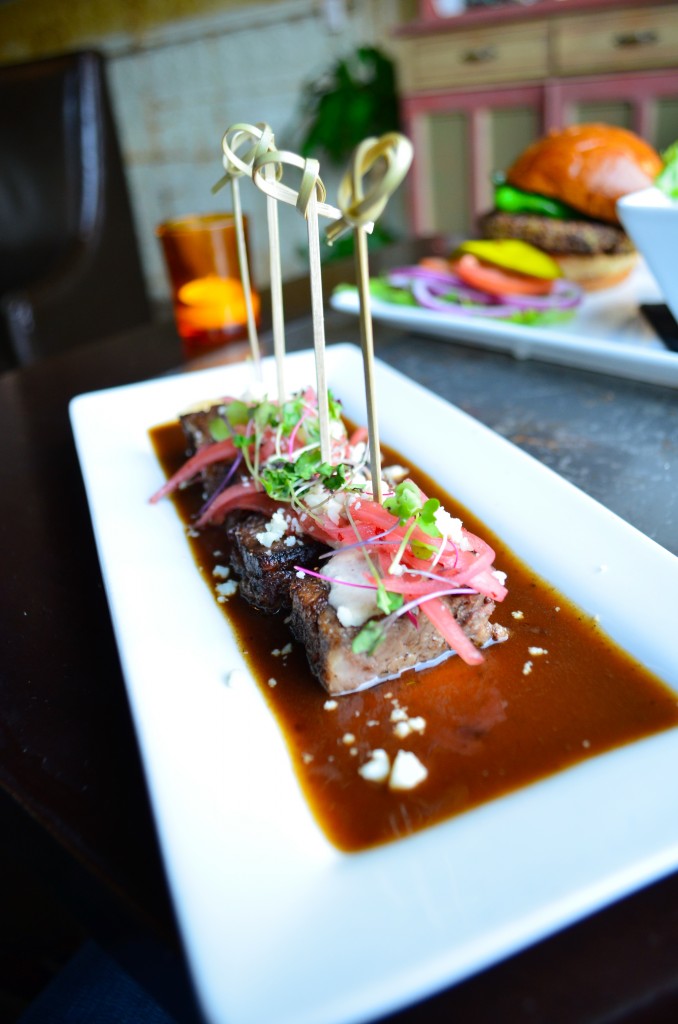 Found a great girls' night spot at Next Door in Loveland.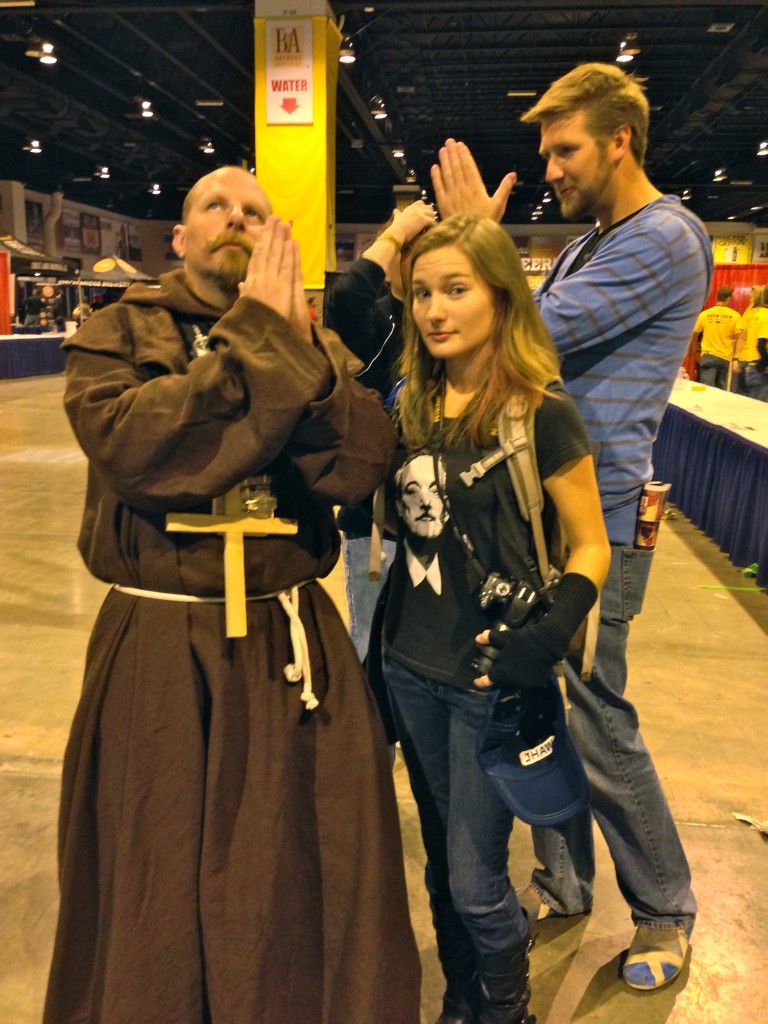 Went to GABF.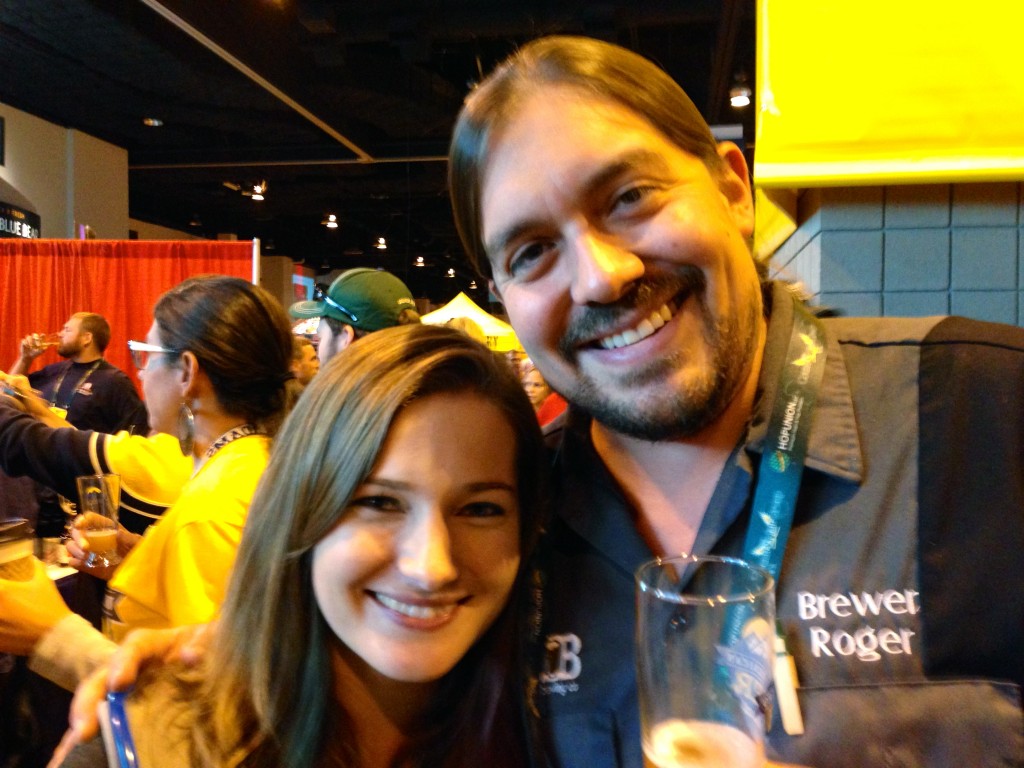 Got together with California friends at GABF.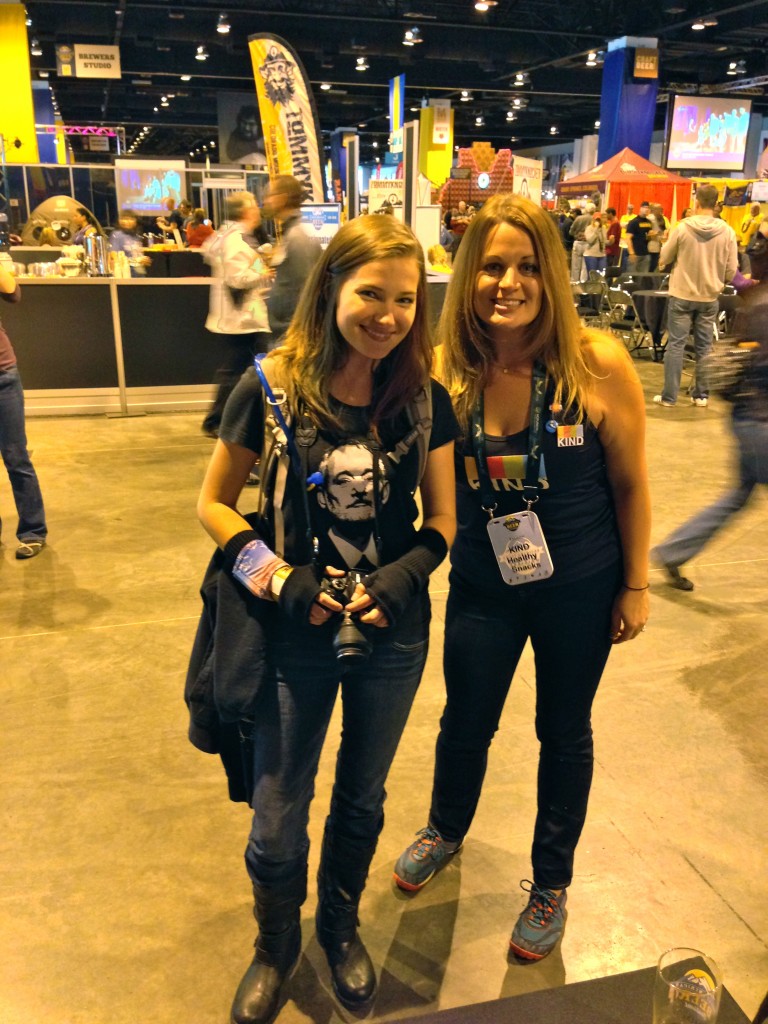 Met Lauren from Me and the Mountains at GABF!
So many wonderful Californians at GABF. I miss them.
Pink Boots Society meeting.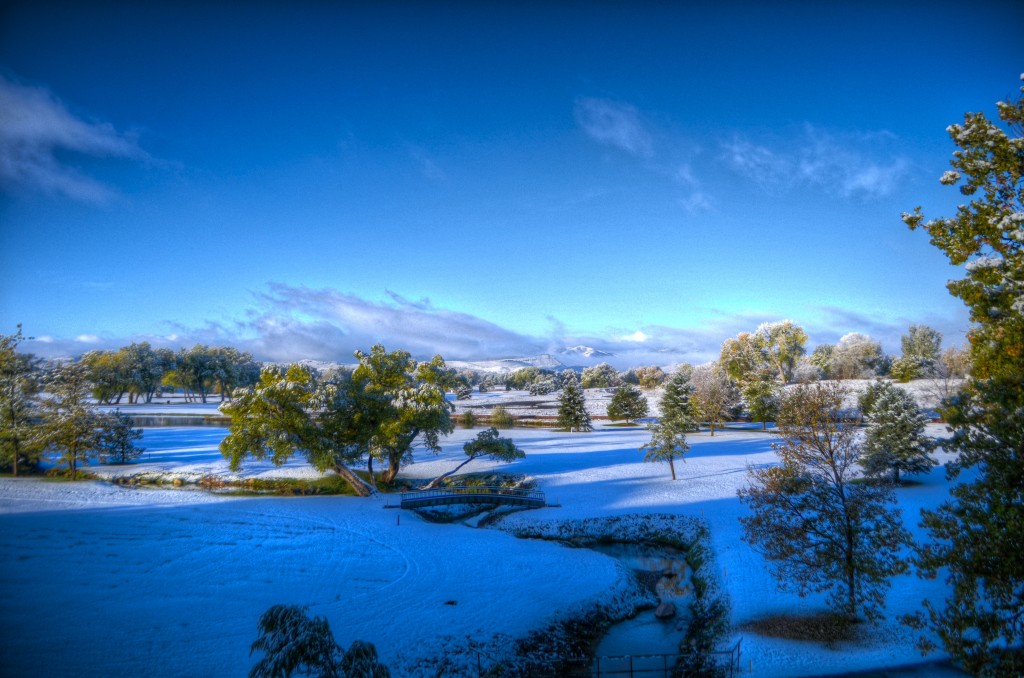 Brewed on the first official snow day in Colorado.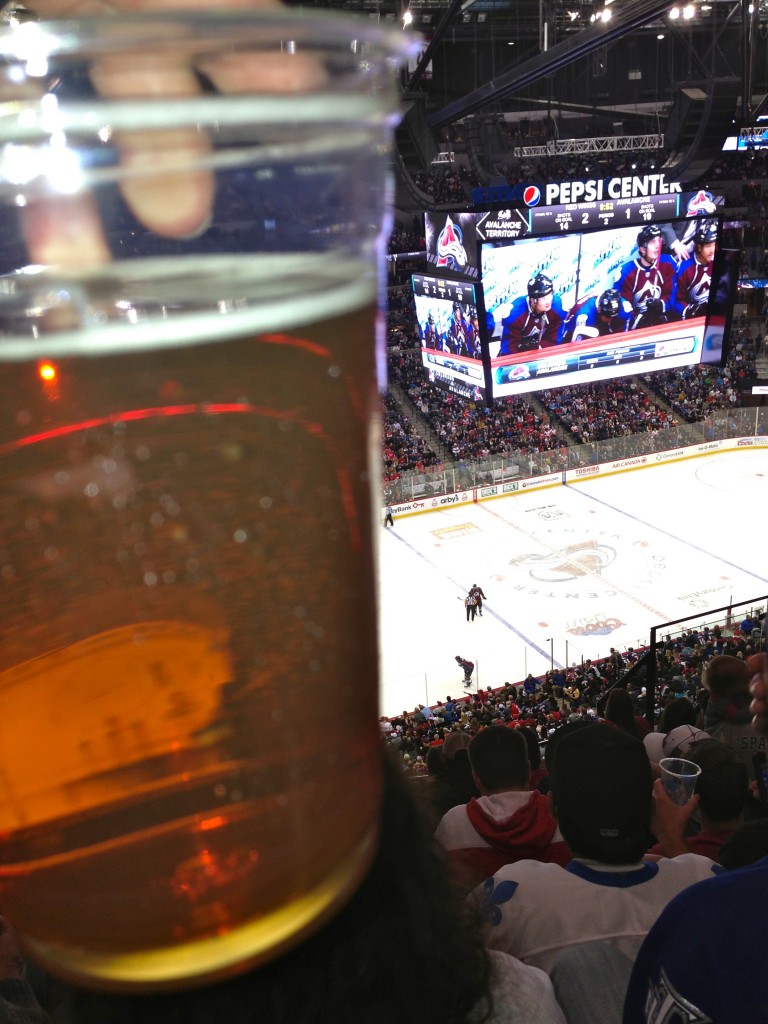 Went to a Colorado Avalanche game and wore a mustache.
Went to Left Hand for a flight.
Halloween, pumpkins and good beer.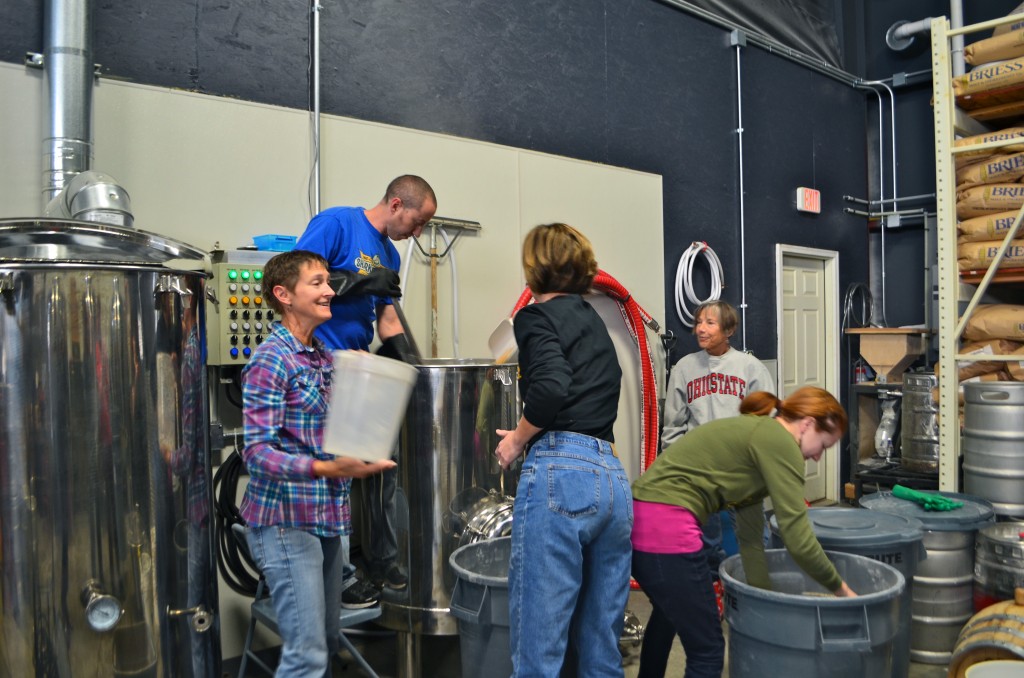 Brewed at Verboten with the Verboten Sisterhood. Pink Saison – turned out delicious!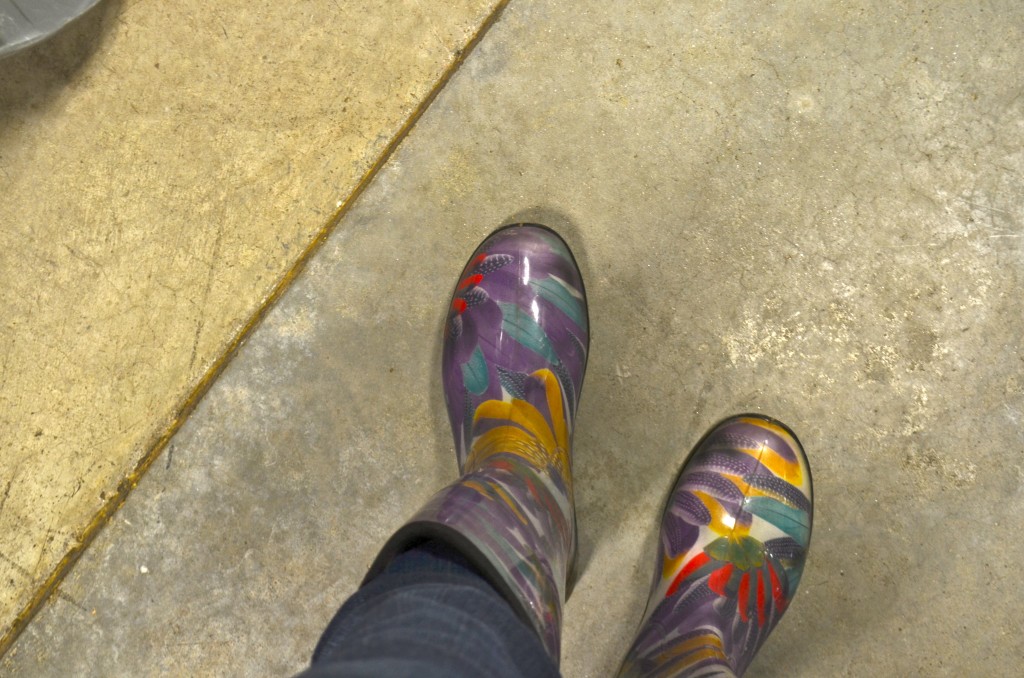 Broke out my old brew boots for the occasion.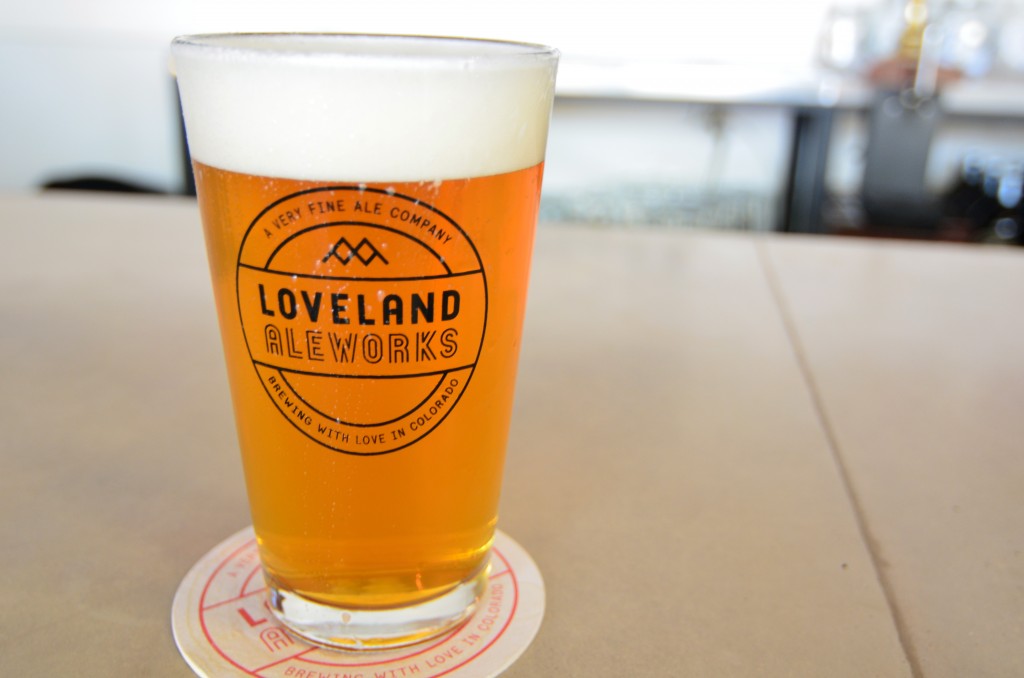 Got hired at Loveland Aleworks!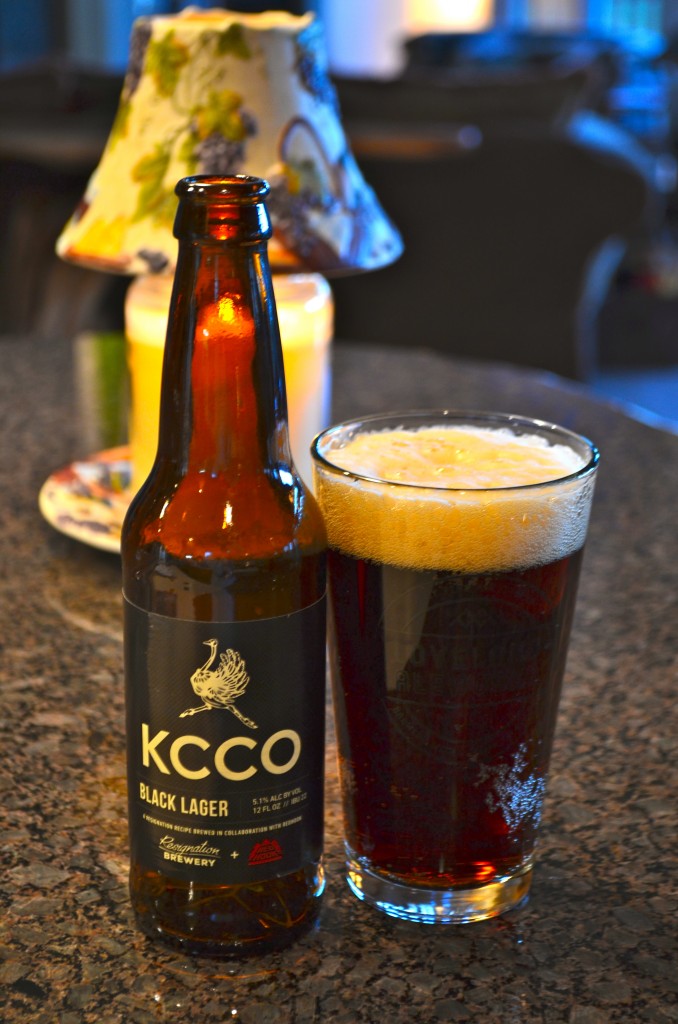 Found and drank KCCO Black Lager!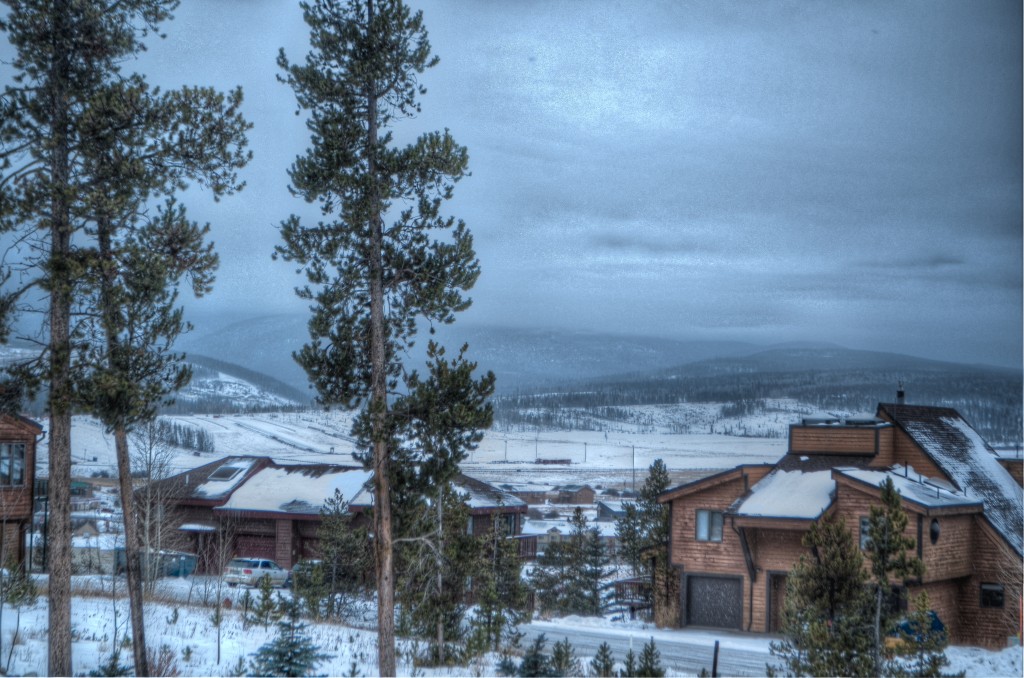 Went for a weekend getaway to Fraser.
Made some awesome new recipes – this one featuring Gingerbread Ale by Bison Brewing.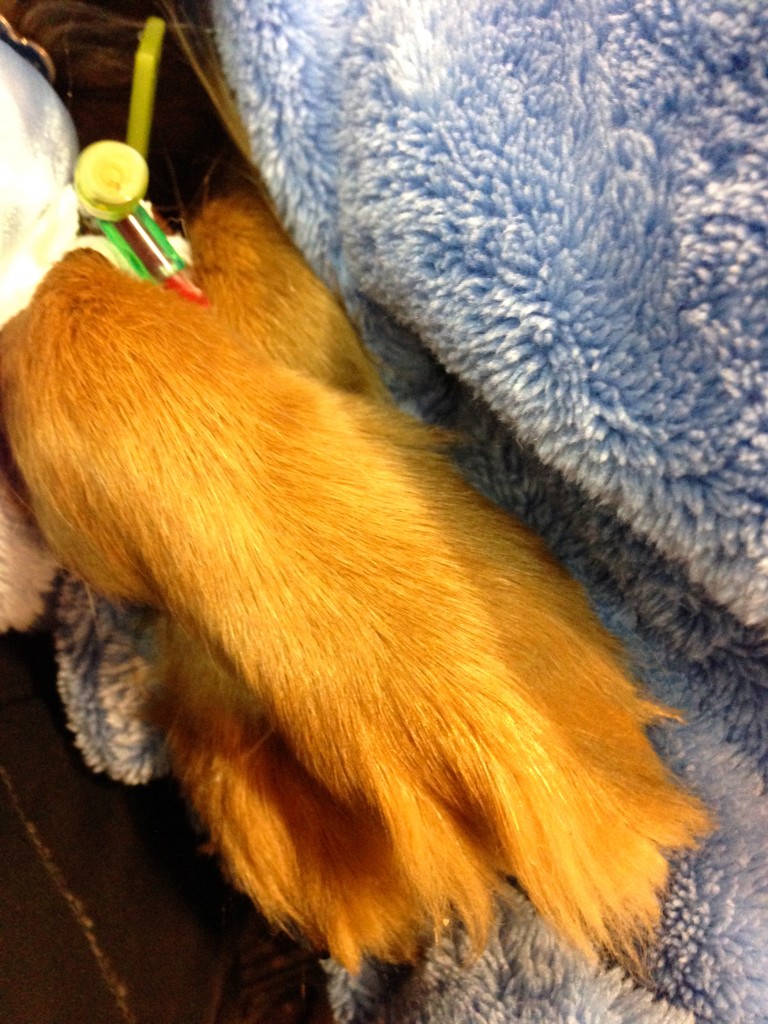 Almost lost my Barleywhine to HGE. He lived and thrived. We're all so very thankful.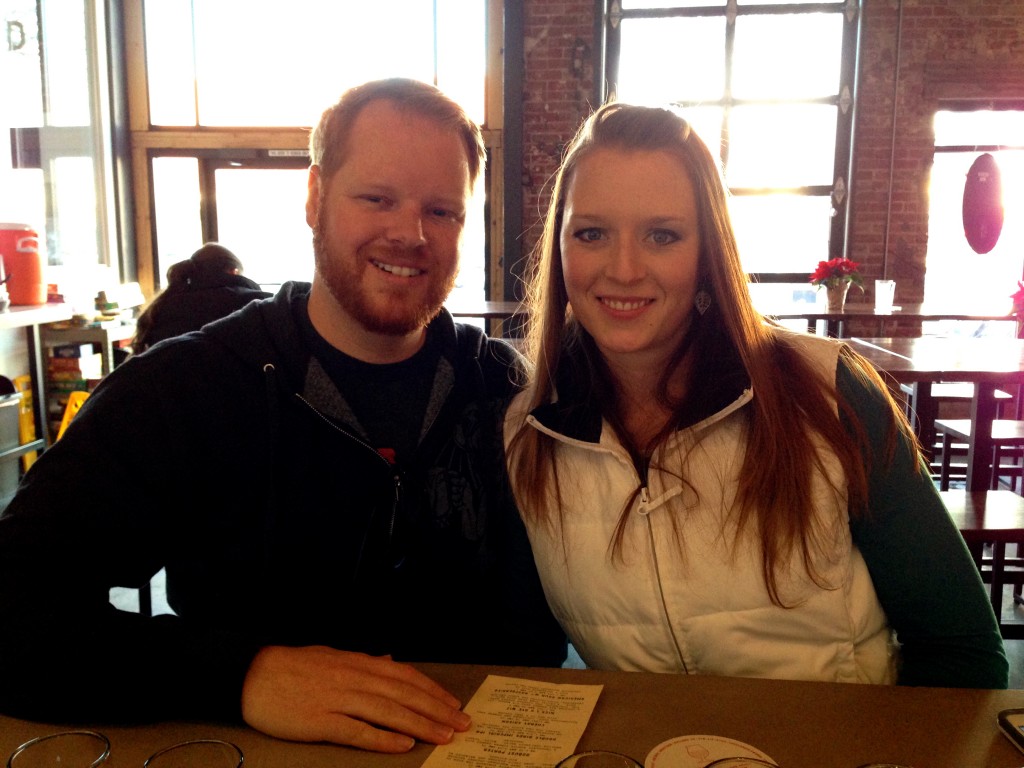 Re-met Curtis and met Liz Chism of Council Brewing when they stopped by for a flight!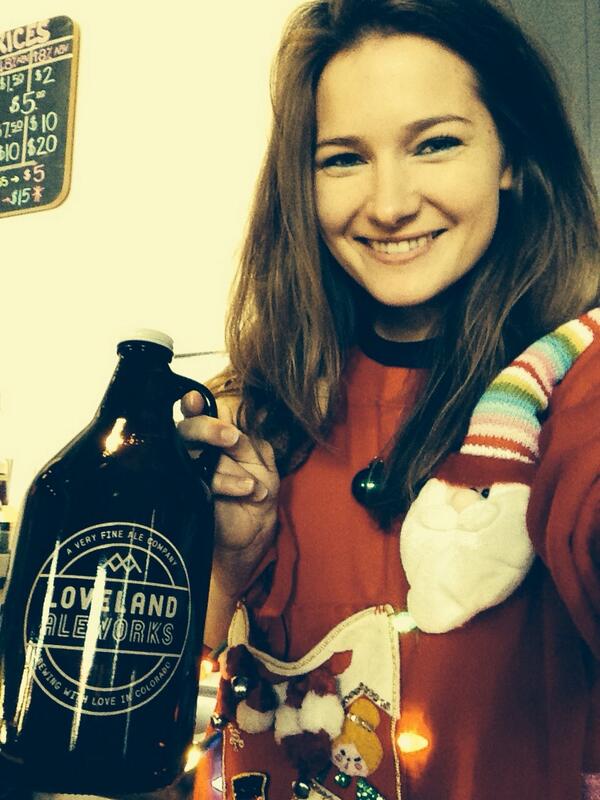 Wore a battery-operated, homemade ugly Christmas sweater to serve beer to all those thirsty folk on Christmas Eve.
It's been a year full of amazing memories, wonderful friend and people and moments I'll never forget. I don't regret a single thing, and I am so very blessed. Thank you, 2013, for a beautiful year!
What are your favorite memories from 2013?